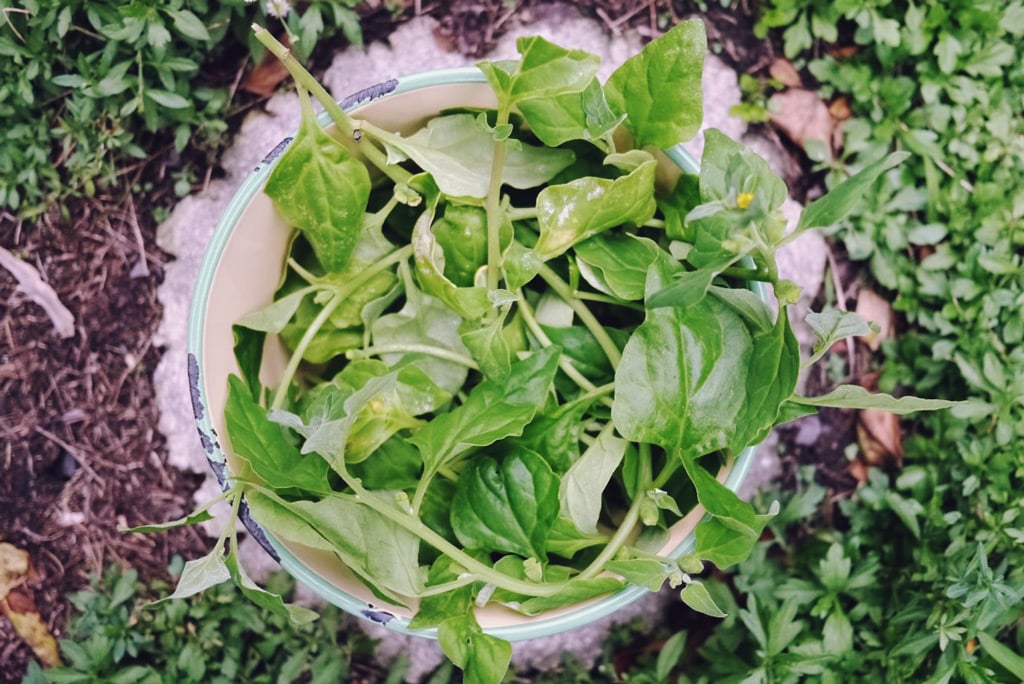 Warrigal Greens (Tetragonia tetragonioides) are also known as Botany Bay Spinach or Sea Spinach, and grow wild along the coast of Australia, New Zealand, Chile, Japan and Argentina.
If you're in these parts, you can find it where the sand meets the soil, or you can cultivate it too – it's a hardy and delicious addition to any garden. 
The habitat above the shoreline of beaches and estuaries – where the sand meets the soil – is a rather magical place.
On one one side there's the beach, and on the other side there's the soil-based land, and in between, there's this liminal space where pioneer species like Warrigal Greens help convert the foredunes resources (like decomposing seaweed and other available biomass) into the beginnings of soil.
Since soil is that rather important stuff on which all terrestrial life depends, I see this kind of community as rather special.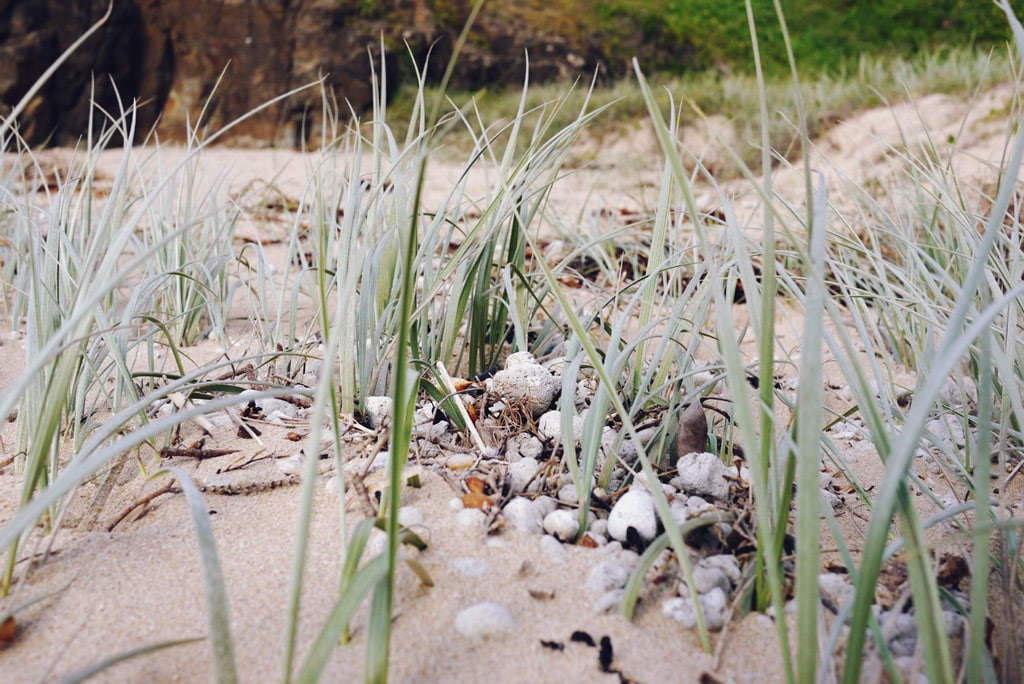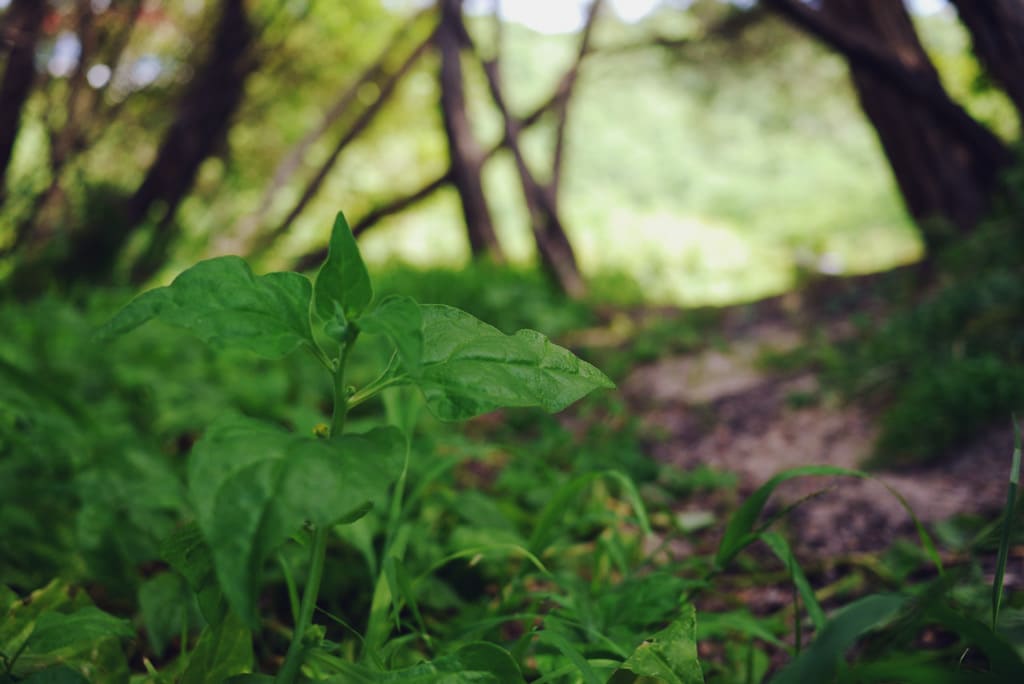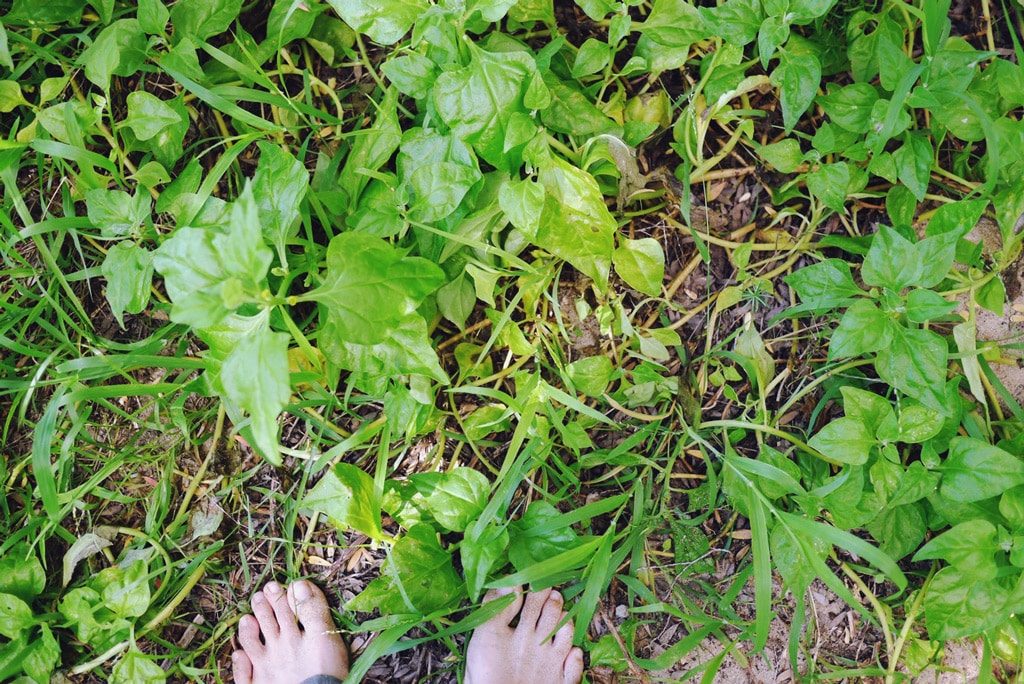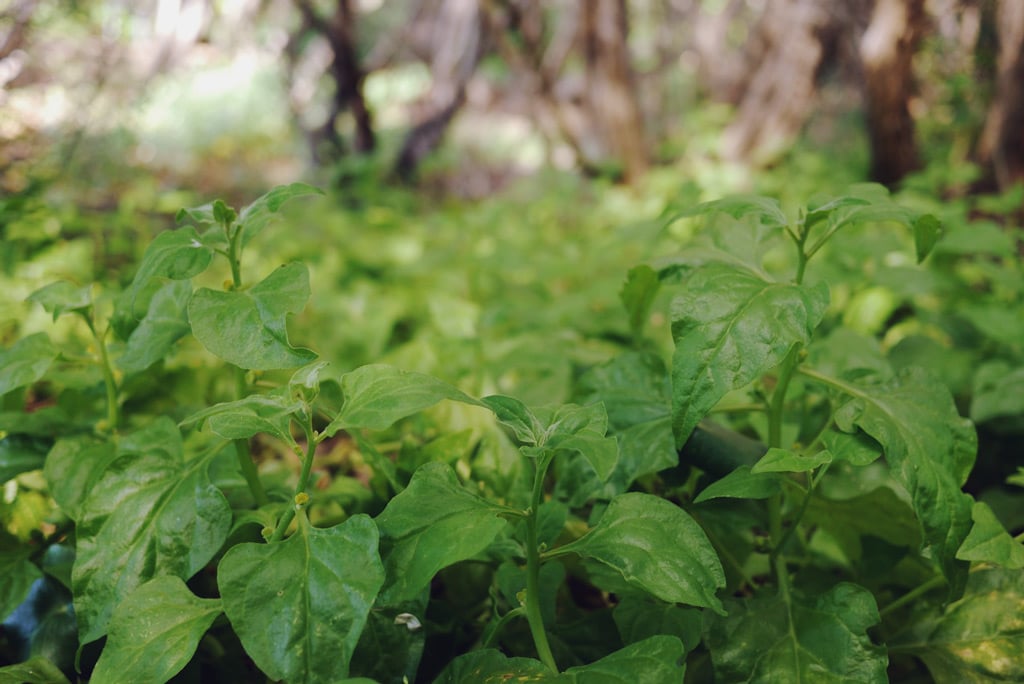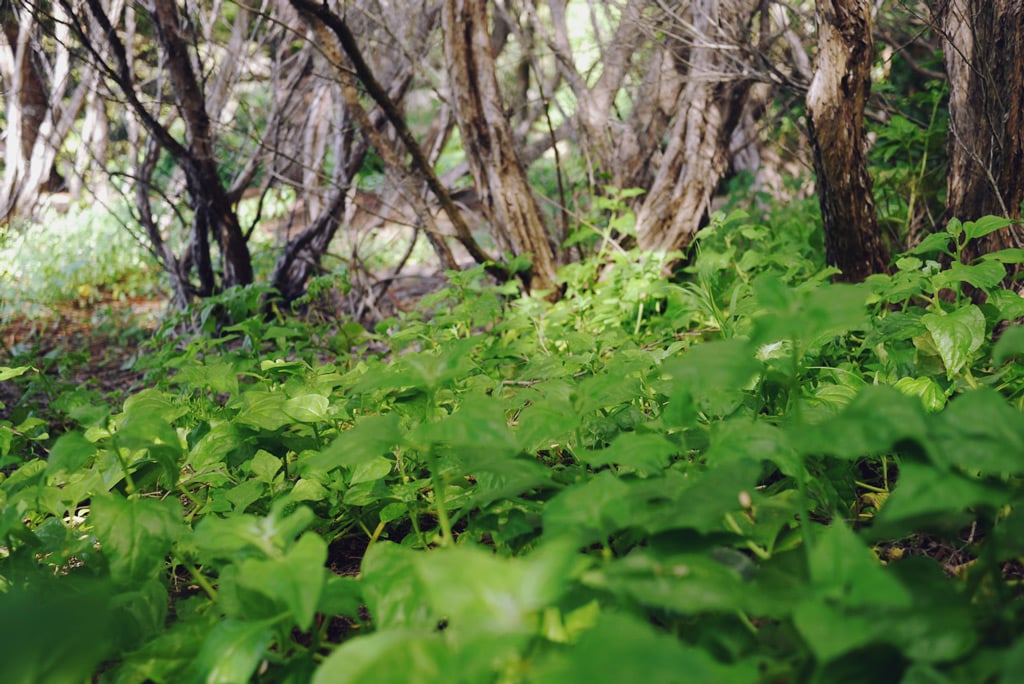 Where to find Warrigal Greens
Look for Warrigal Greens under trees that are on the edge of the sand-meets-soil habitat, or where there is a large amount of decomposing  seaweed at the storm-tide (higher than the high tide) mark along dunes and estuaries – this is where you'll find this tasty wild green.
On the South Coast of Australia, the first place I always look is under melalucas and norfolk pines – these are my go-to species for finding warrigal greens.
Warrigal Greens generally grow in a sprawling mat, or in small pockets here and there. Get to know the leaf shape and plant habits to ensure you pick the right stuff.
A little further inland, you can often find Warrigal Greens pioneering over degraded ground.
When to Harvest Warrigal Greens
Warrigal Greens reach their peak in the hotter months, but in maritime environments you can find them under trees year round. Consider it an annual in colder parts, and a short-lived perennial in warmer areas.
*Note: harvesting any plants in nature reserves and natural parks in illegal, so go find somewhere where it's ok to do so.
How much to harvest
Take what you need for today, and no more. Also, do you best not to step on the plants.
As mentioned above, these plants are doing a very important job making soil and generally holding things together, so don't mess them up or take so much that they cannot do what they're there to do.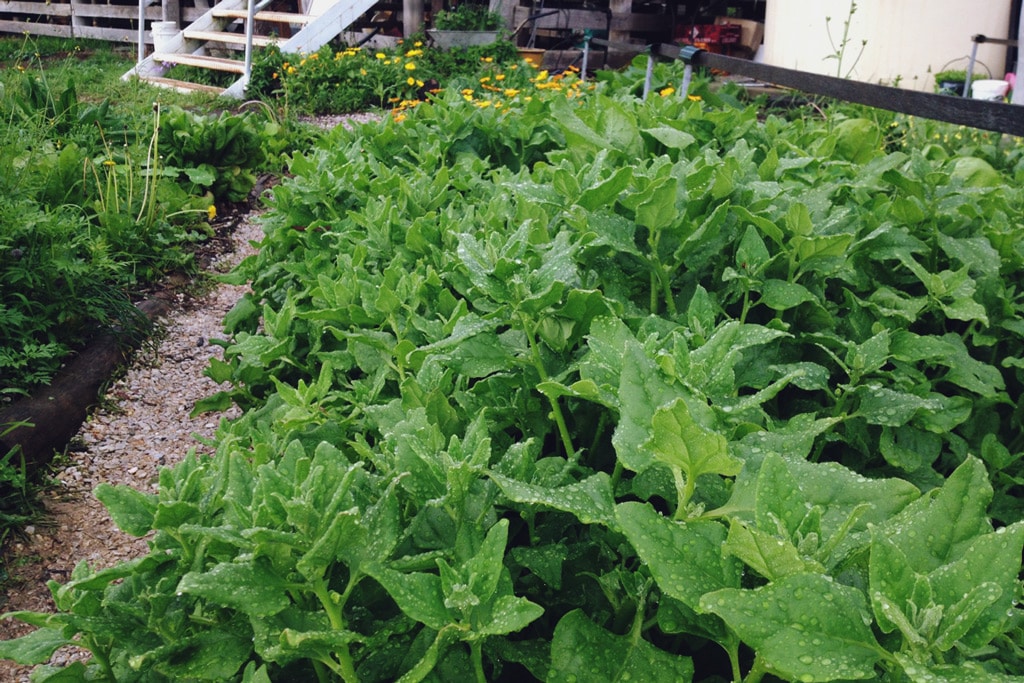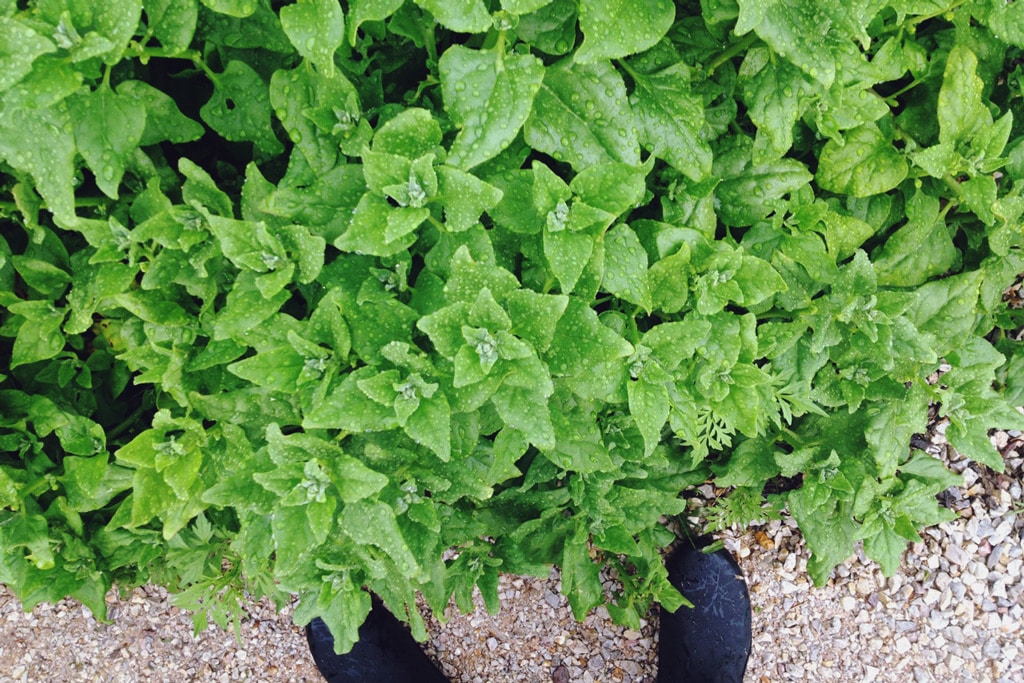 How to propagate Warrigal Greens
Warrigal Greens grow well from cuttings and/or planting seeds in pots and planting out. Once you plant them out keep them watered, but don't feed them anything special.
Like most garden plants, they love sun and good soil (but can put up with far-less-than-great soil too).
At our farm in Mudgee, we planted seeds in one of the woolshed garden beds and one small plant grew, which then sat there for a season, didn't do much, and died off in the frost.
The next year however, without planting any more, the Warrigal Greens went nuts in the same garden bed. Not that this helps much, but I've heard similar tales from other gardeners.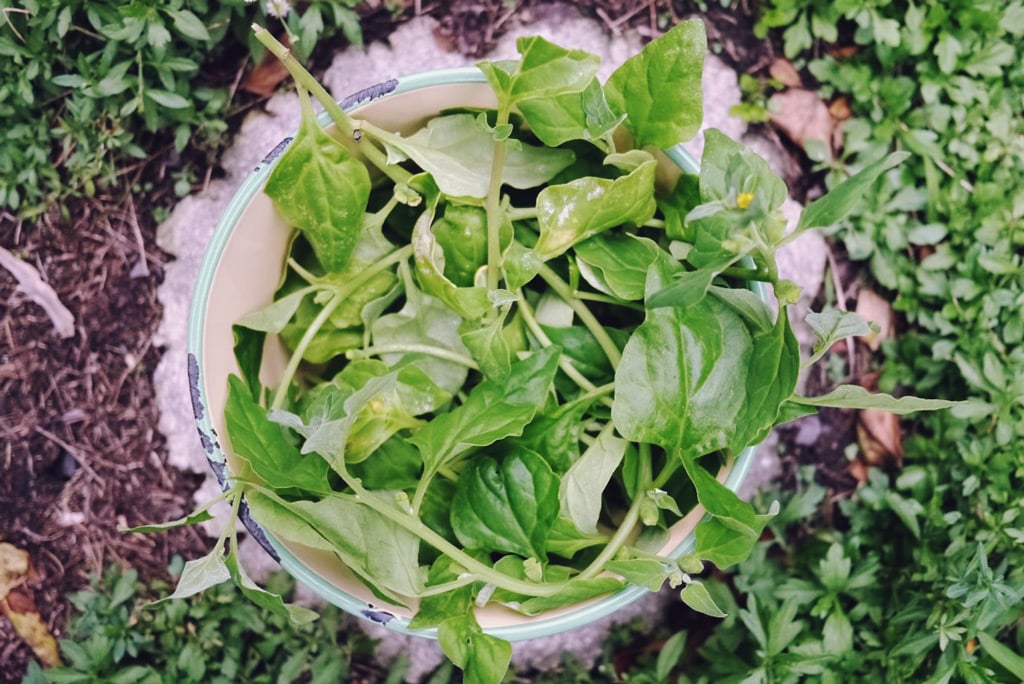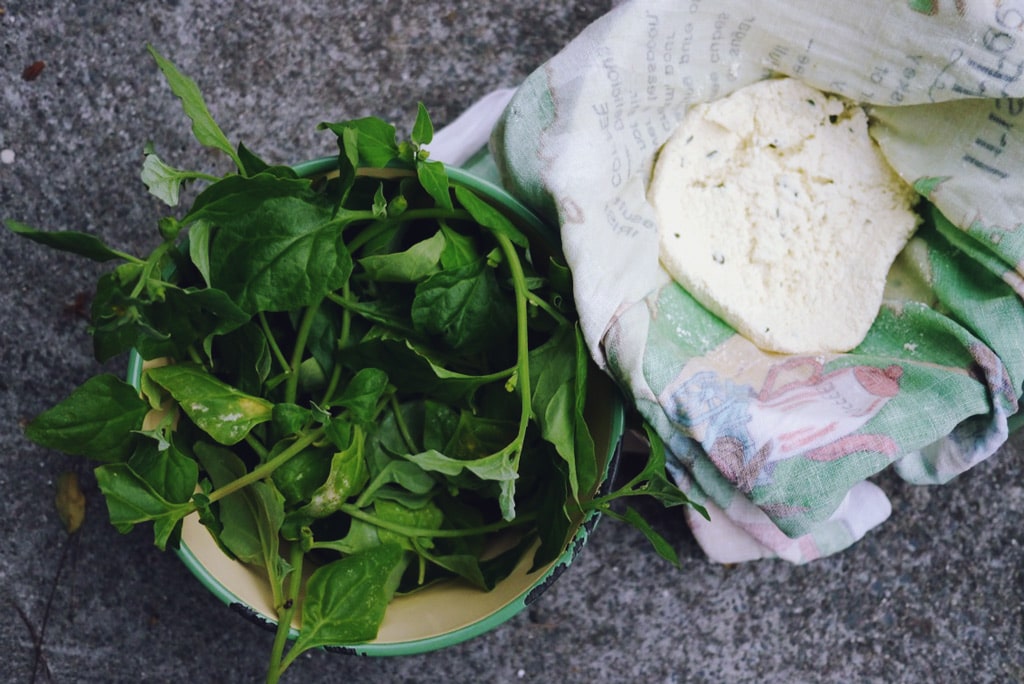 How to eat Warrigal Greens
The big thing with Warrigal Greens is that you need to BLANCH THEM FIRST before using, due to their Oxalic acid content.
Drop them into boiling water for no more than one minute, then drain, squeeze out excess water, and you're ready to go.
Our favourite way is to chop them up and use in pastitzis or cannelloni (with home-made ricotta, which is ridiculously easy to make, by the way).
But you can also use them however you might use green things – in pesto, dumplings, pasta, fritters or whatever gets you going.
In the past few years Warrigal Greens seem to be on the Sydney restaurant circuit – showing up at places like Billy Kwongs and Momofuku Seiobo, to name just a few.
There's loads of recipes out there too, including Warrigal Greens pesto and frittatita or, if you're feeling fancy, suckling pig with roast fennel and warrigal greens. Haven't tried making a saag with it yet, but I rekon that would rock too.
Warrigal Greens Resources
Do you forage or grow Warrigal Greens? What do you do with yours?