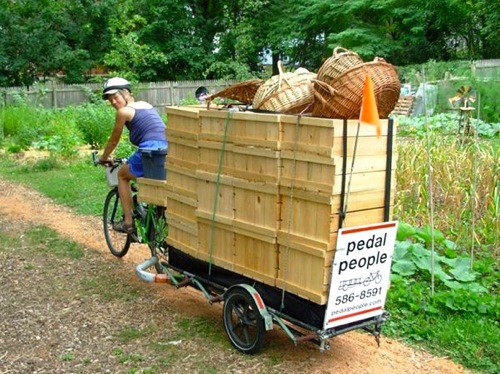 It takes our favourite kind of people to address the problem of a lack of council-run rubbish collection service with their own bicycle-powered hauling service.
Which is what Pedal People of Northampton, Massachusetts in the United States do!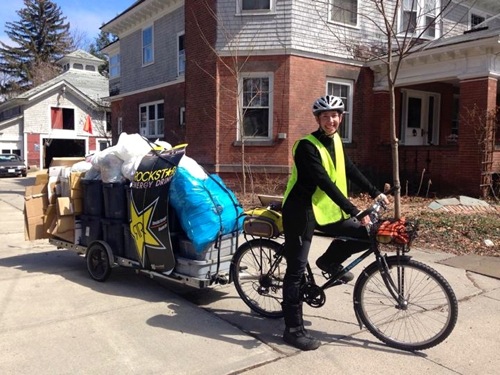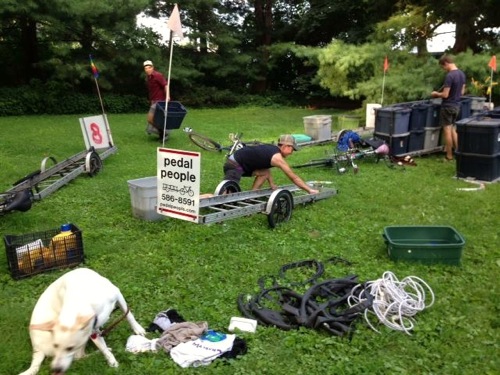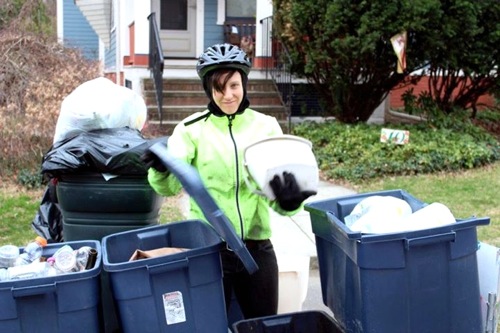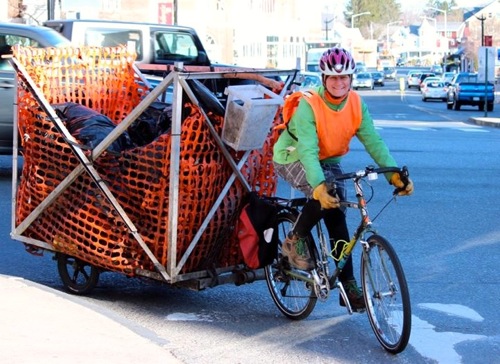 Without a council-run service, half the 10,000 people in the town deliver their own trash each week to the tip, while the other half using privately-run collection companies.
Pedal People is one of them.
As a worker-owned cooperative with over a dozen workers, these folks are now collecting trash, recycling and – as the only company in the town to do so – compost.
Having started seven years ago they now have over 500 customers – including the mayor and the city's public trash. They use bike trailers that primarily have a loading weight of 135kg (they also have a couple of larger ones up to 200kg) made by Bikes at Work to run their hauling service.
That's the weight of almost 10 bags of 25L compost being pulled by bicycle.
It's also the trash thrown out daily by almost 70 people with each and every trip their trailers make.
The awesome thing about this? It takes a community-scaled problem and gives it a community- scaled solution. It does it using purely human-based energy resources. And it does so in a cooperative structure, giving more workers the opportunities to be involved.
They also rug up and carry on through the snow-ridden coldest months of winter. Yep – champions.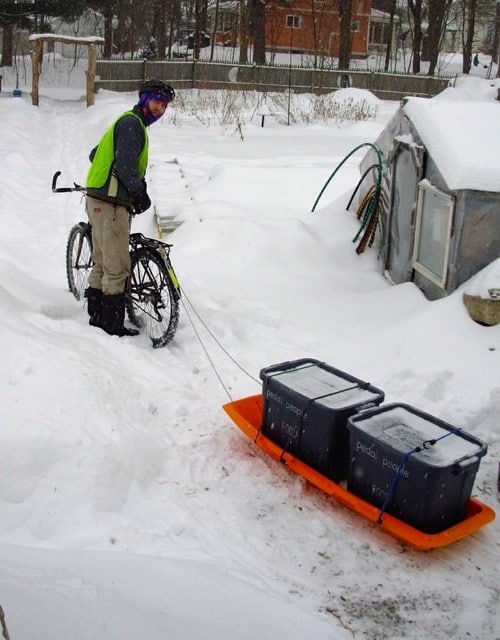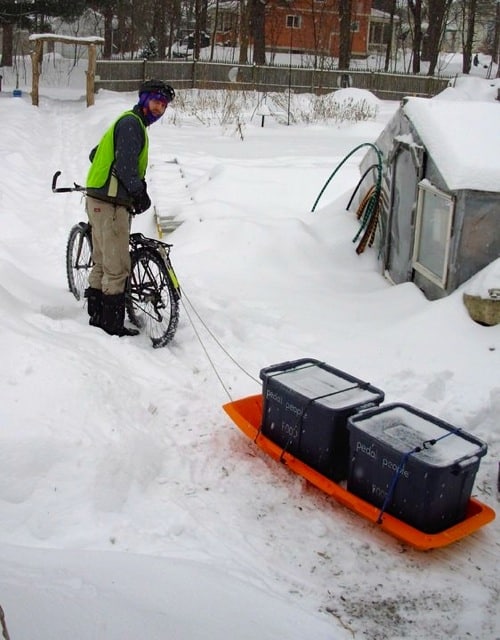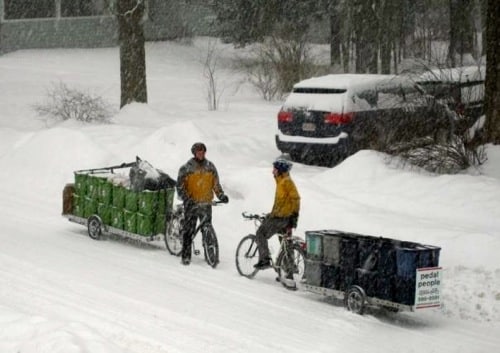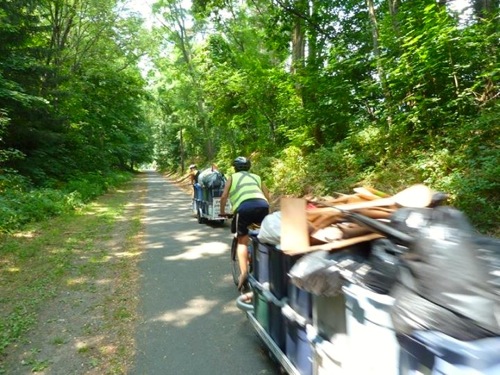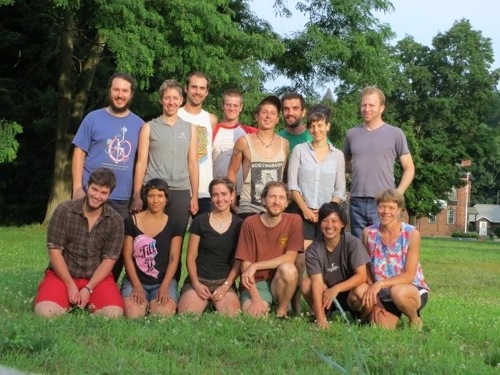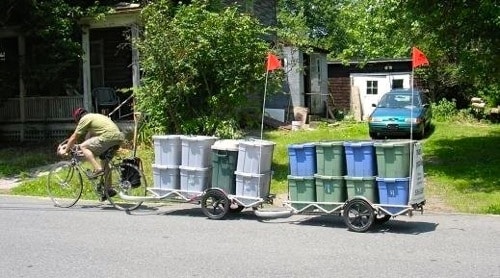 Though they started out as a garbage collection service – and that continues to be the large chunk of their work – Pedal People also run a farm share service delivering fresh food boxes.
They do yard care, nappy deliveries and bike workshops. They can deliver packages, pick up groceries, and even help you move home locally. They've moved everything from king-sized beds and refrigerators to solar panels and greenhouses.
All by the power of pedal.
As the co-founders, Ruthy Woodring and Alex Jarrett say, hauling these essential services this way, rather than by fuel-powered means, sees a truck or two less on the roads of the community each week, less wear and tear on the city's roads and resources, and all money made is kept in the community's local economy – rather than given to oil companies.
"When I'm in a car, looking out at the houses and trees speeding by, I feel for those whose lives I'm unknowingly impacting," says Ruthy.
"The people who live next to the highway who never hear quiet, the people who have to breathe the air I'm polluting, the people who lost their land to highway construction, their farms to sprawl and strip malls, the animals who can't roam because they can't cross the highway… I don't think any of us uses resources in a way completely consistent with our beliefs.
But for me, since I can bike and I like it, this is one way I can minimise my complicity in the violence done to our planet."
These guys are hauling a diverse range of day-to-day essentials – what else do you think we could haul by pedal-power in our communities?
Visit Pedal People here: www.pedalpeople.coop
And here: www.facebook.com/pedalpeople
All images via the Peal People website.