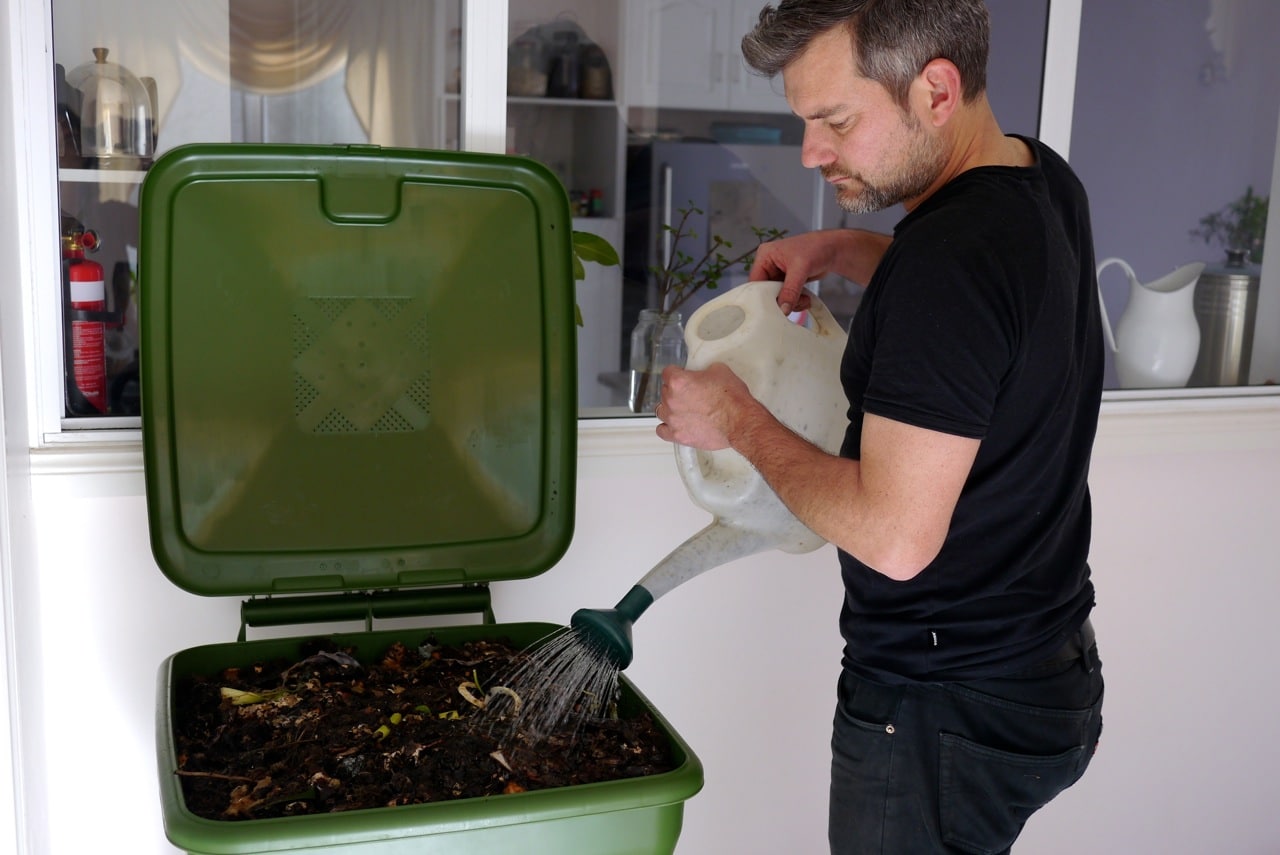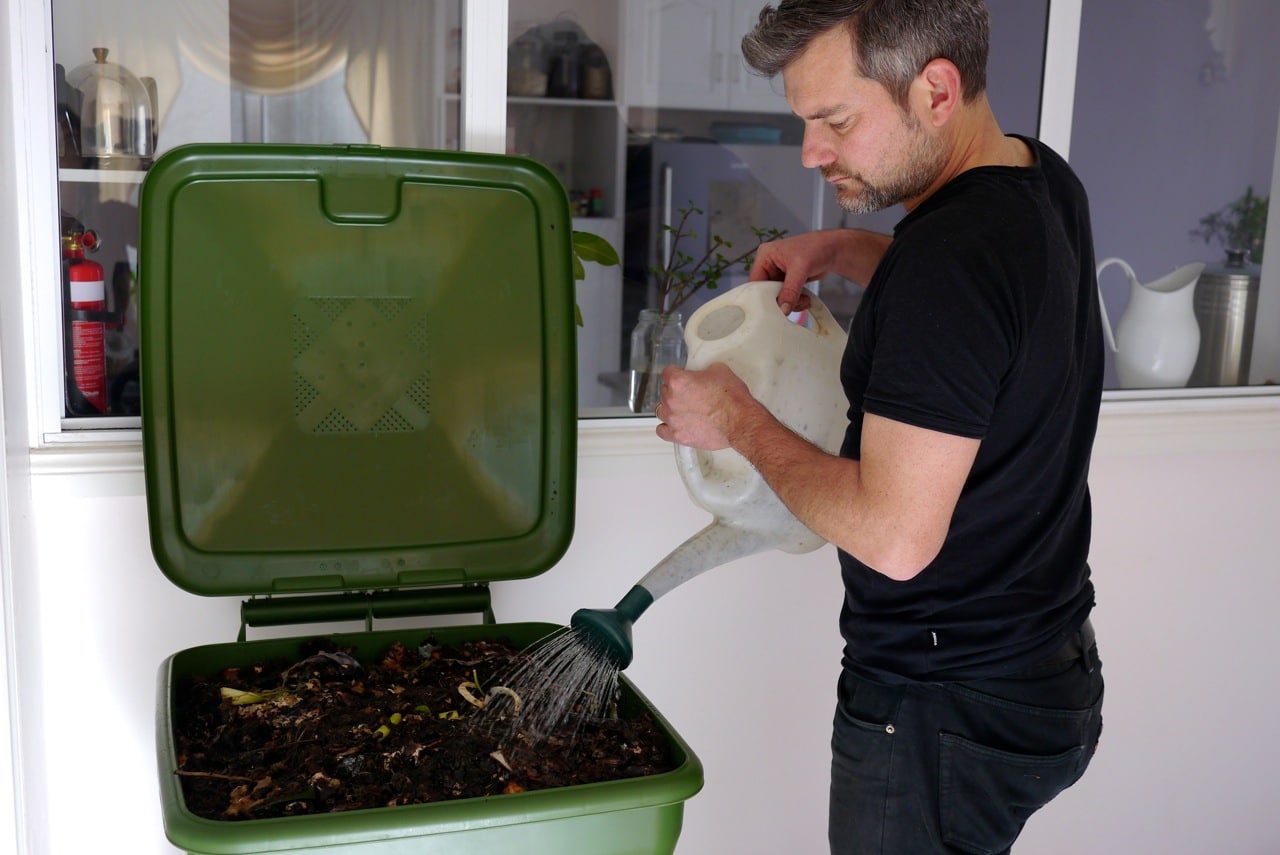 Is it possible to recycle 100% of a small family's organic kitchen waste with just a simple, single worm farm? I've always wondered.
I've done 50% of our scraps easily – but the whole lot? That's… a lot of scraps, in our house.
Well, it seems you can, if the design is right. We've been trialling a Hungry bin worm farm for a week or two now, and we're darn impressed with the results.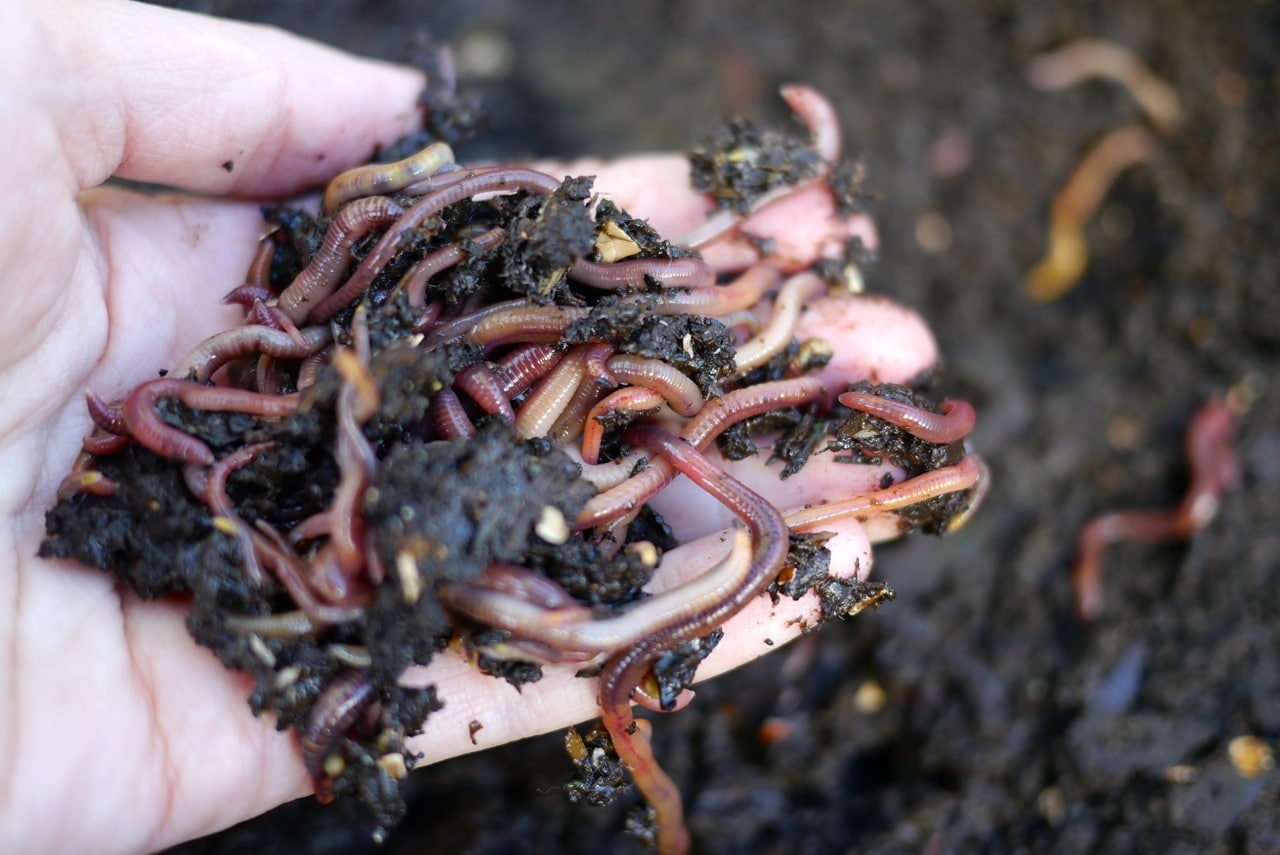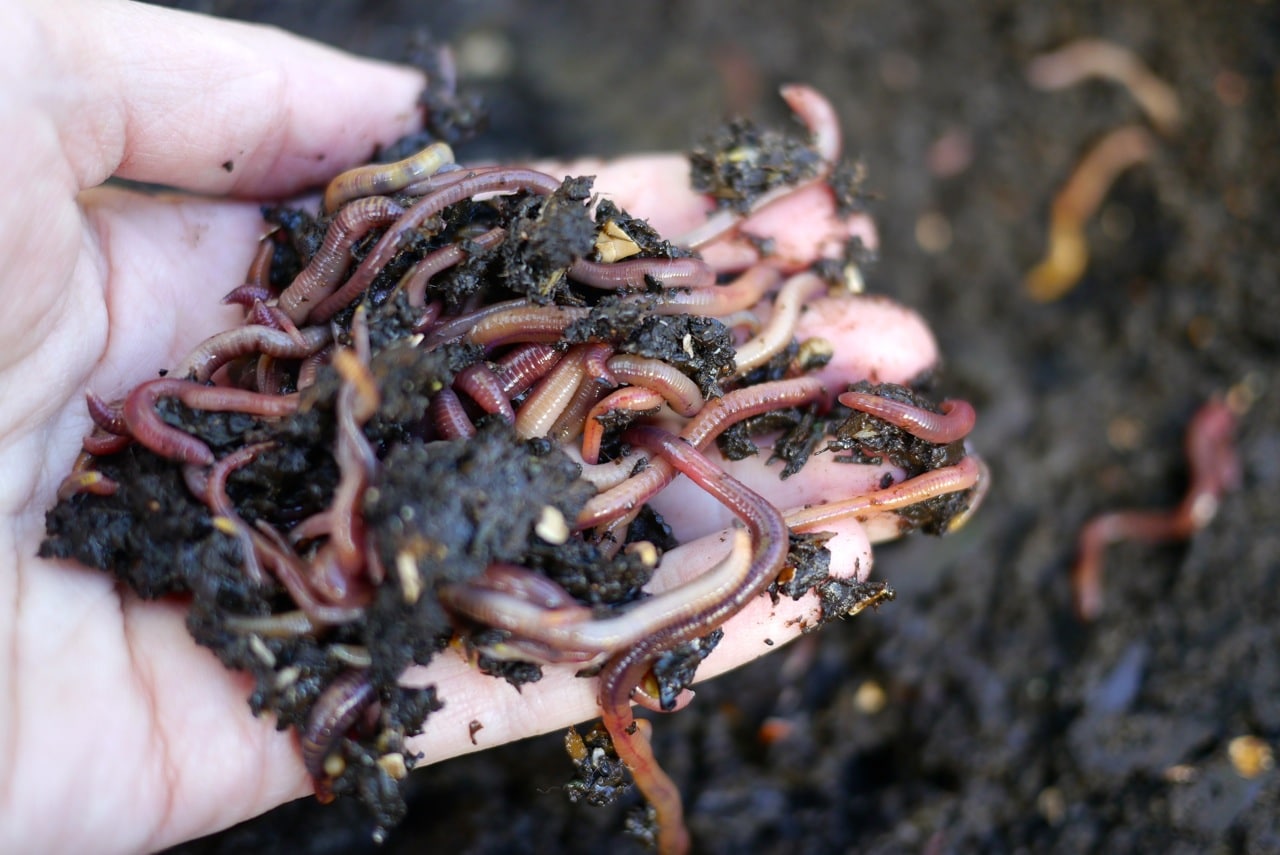 Worms! Such an allay in small space nutrient cycling setups. Actually, they're just as awesome within larger systems too.
But today I'm talking small. Household size – a household that eats a lot.
So: nutrient cycling. How best to do it? We now have a smallish back yard – composting is logistically tricky.
But of course we want to recycle all our organic kitchen waste back through an effective nutrient cycling system and get that goodness into our veggie patch.
There's a couple of ways you can do this. Within our context (renting, no animals technically allowed, smallish yard), the obvious go-to is WORMS.
Now at the farm we had all sorts of large-ish worm farm and vertigation setups, and we loved them for the nutrients they brought to our kitchen and our market garden.
But where we are now, we've got limited space. There's all sorts of worm farm hacks and designs out there for backyard scale, including all the wonder of worm towers, but I will admit I was wondering:
Can we just have one basic worm farm capable of processing all our kitchen waste?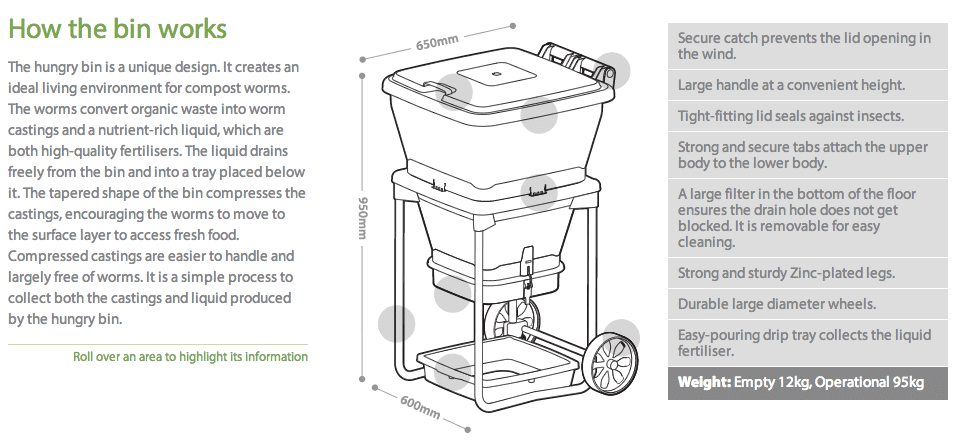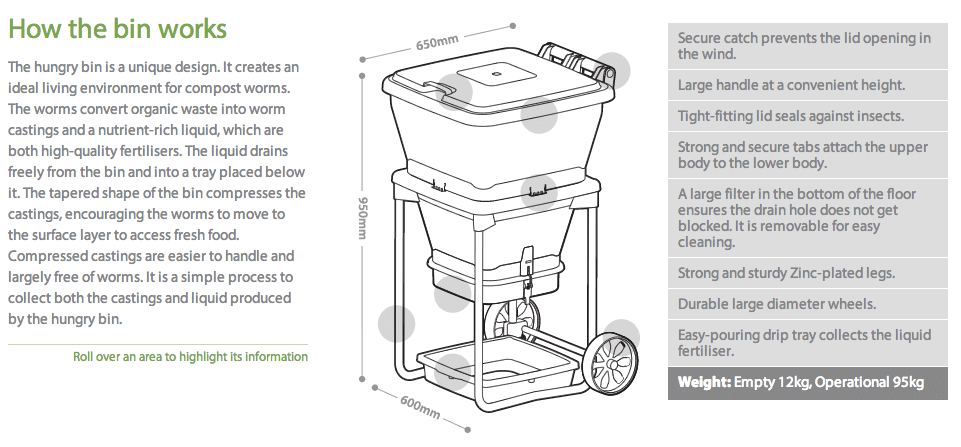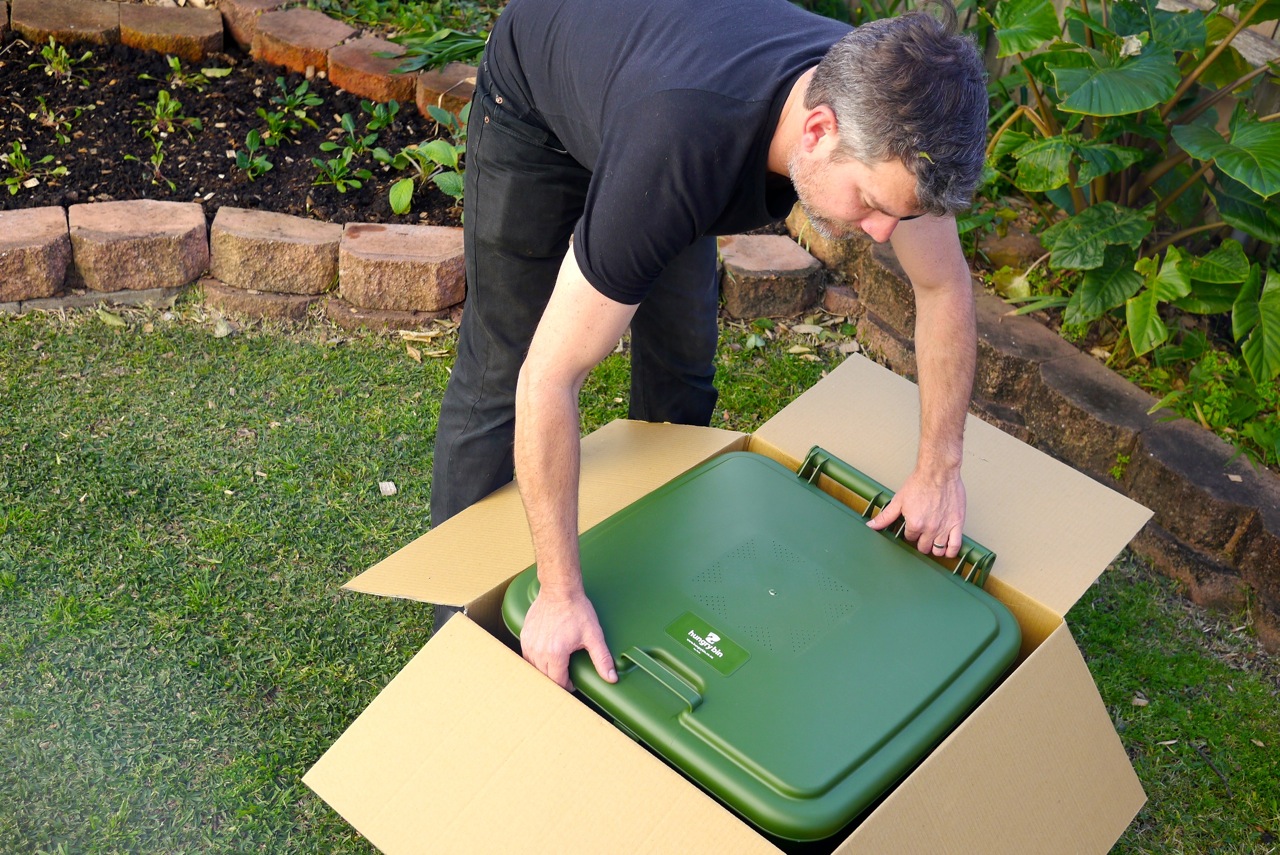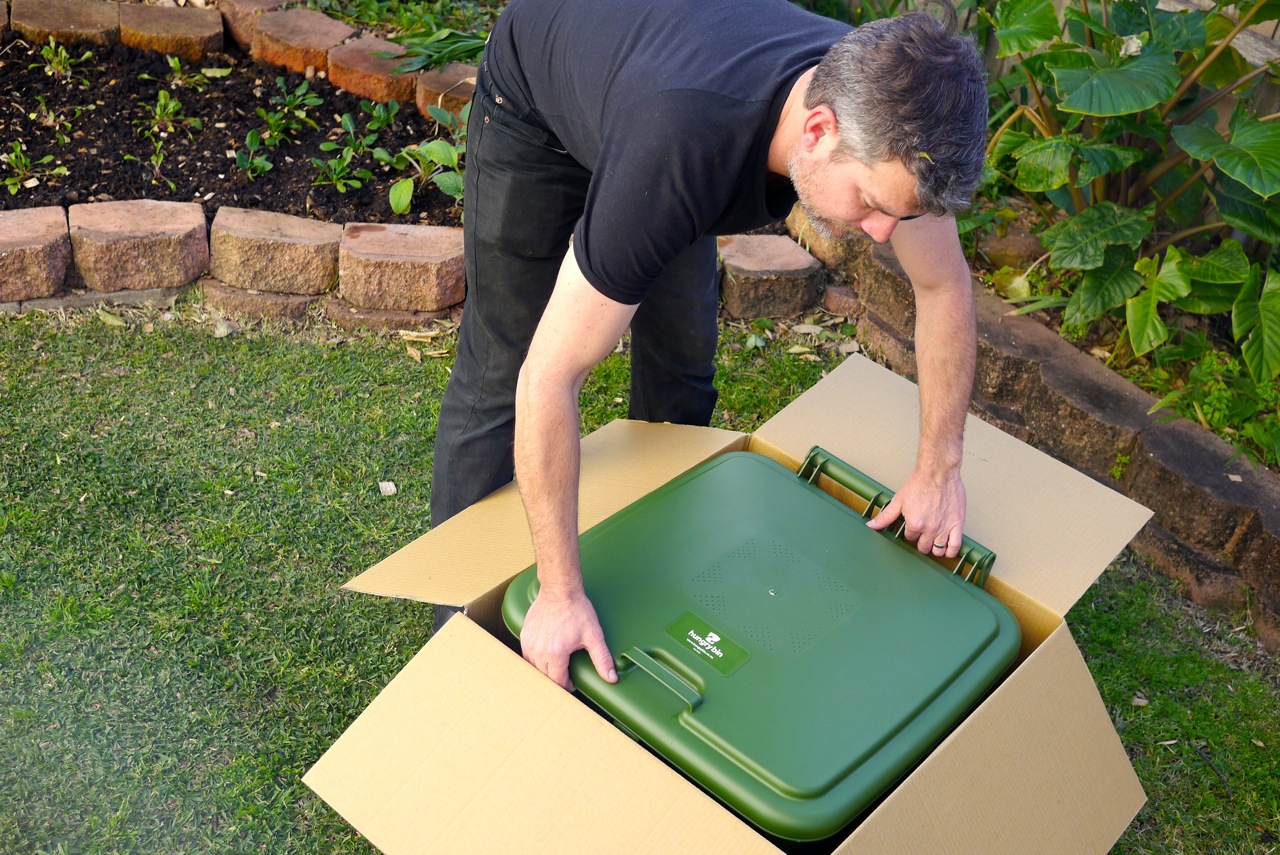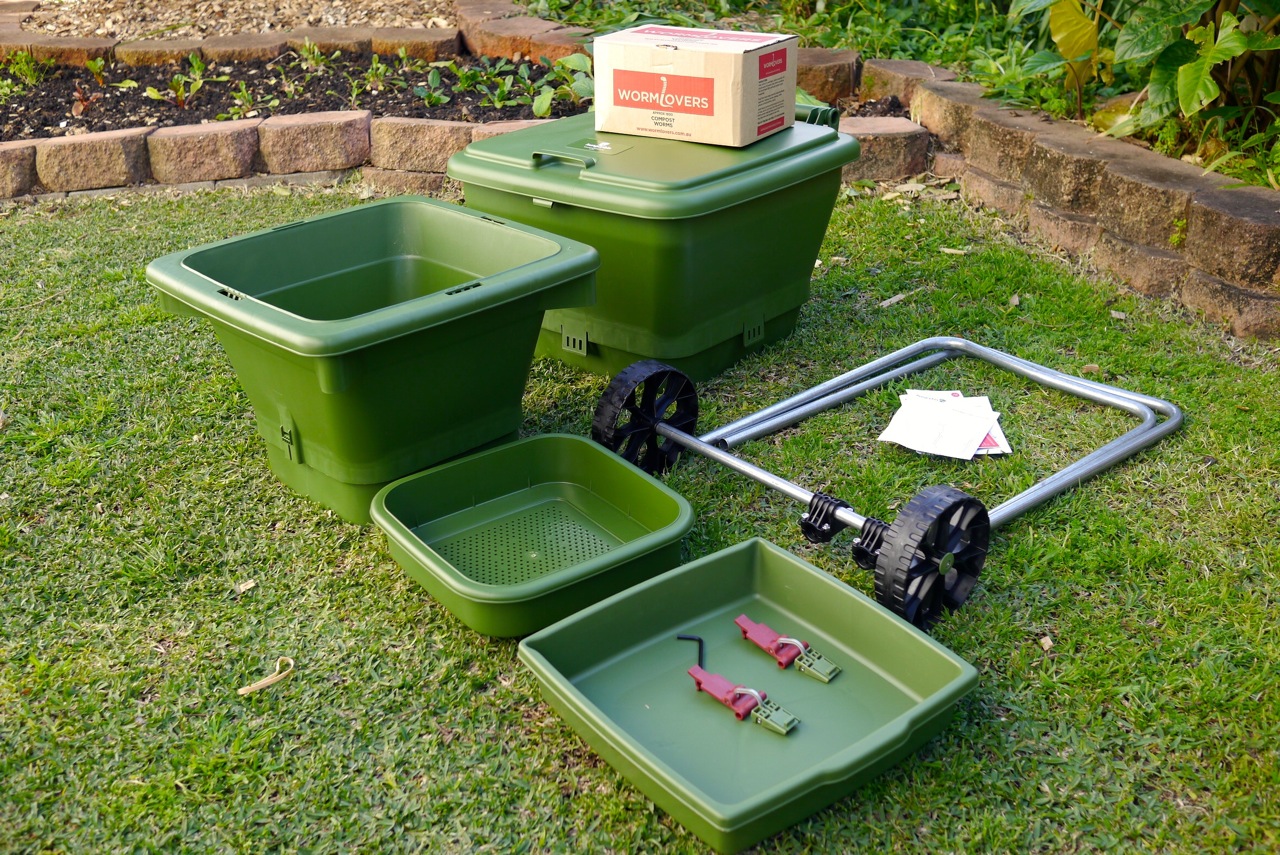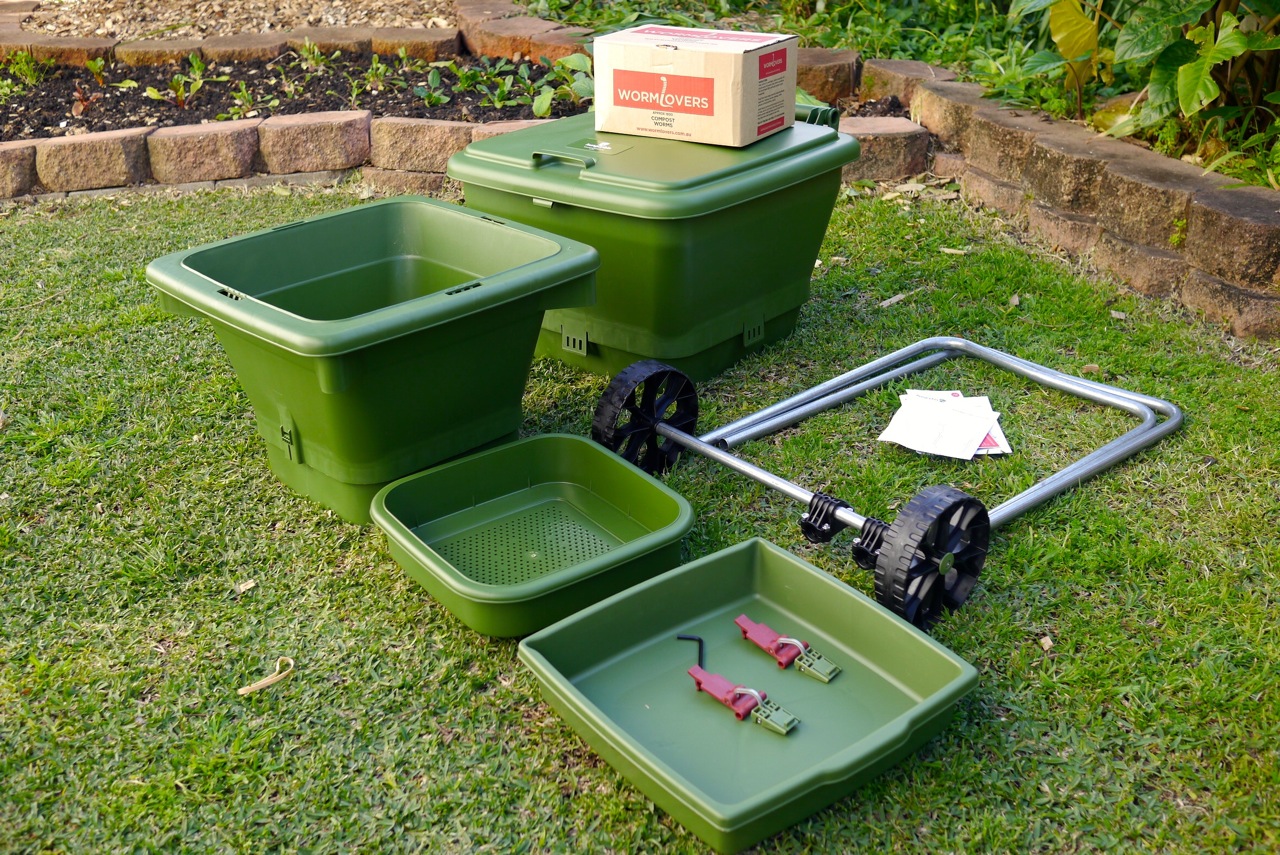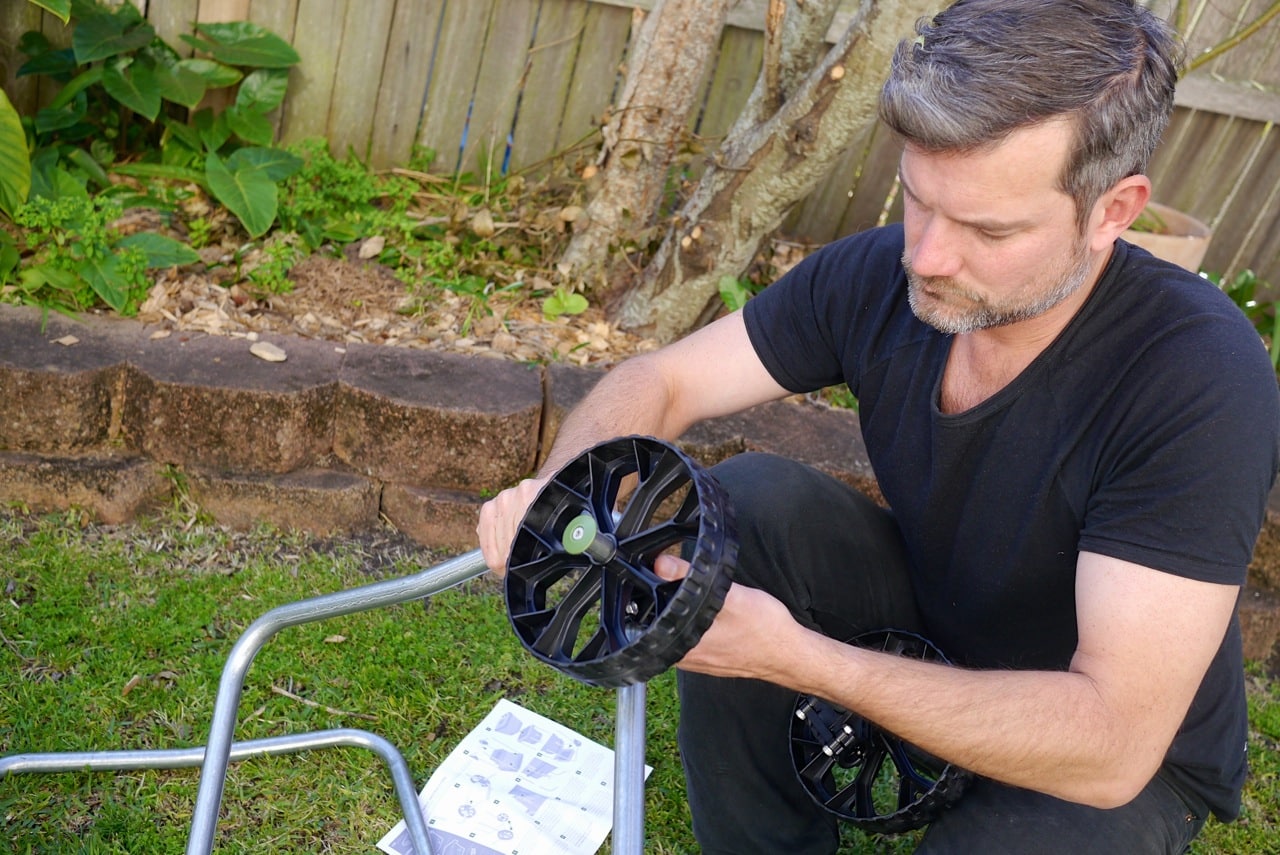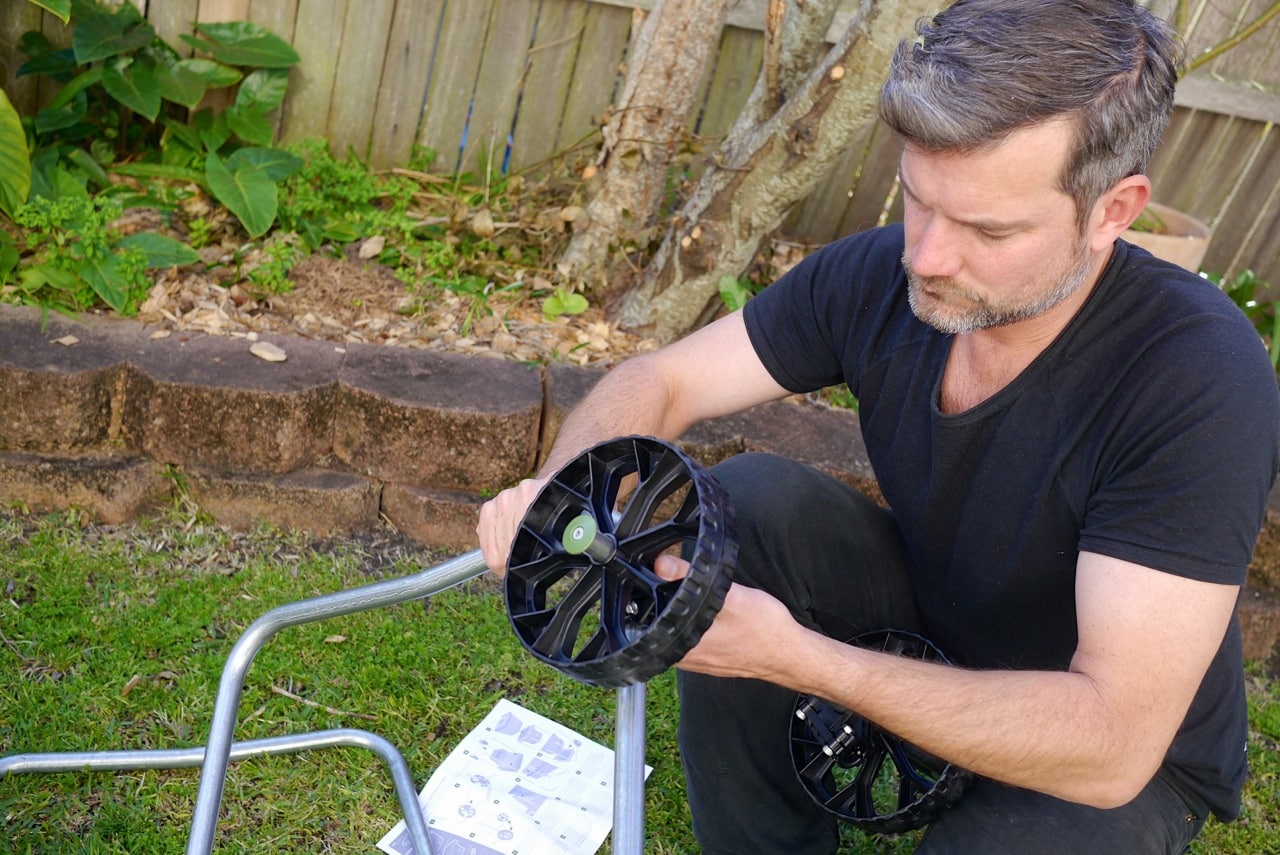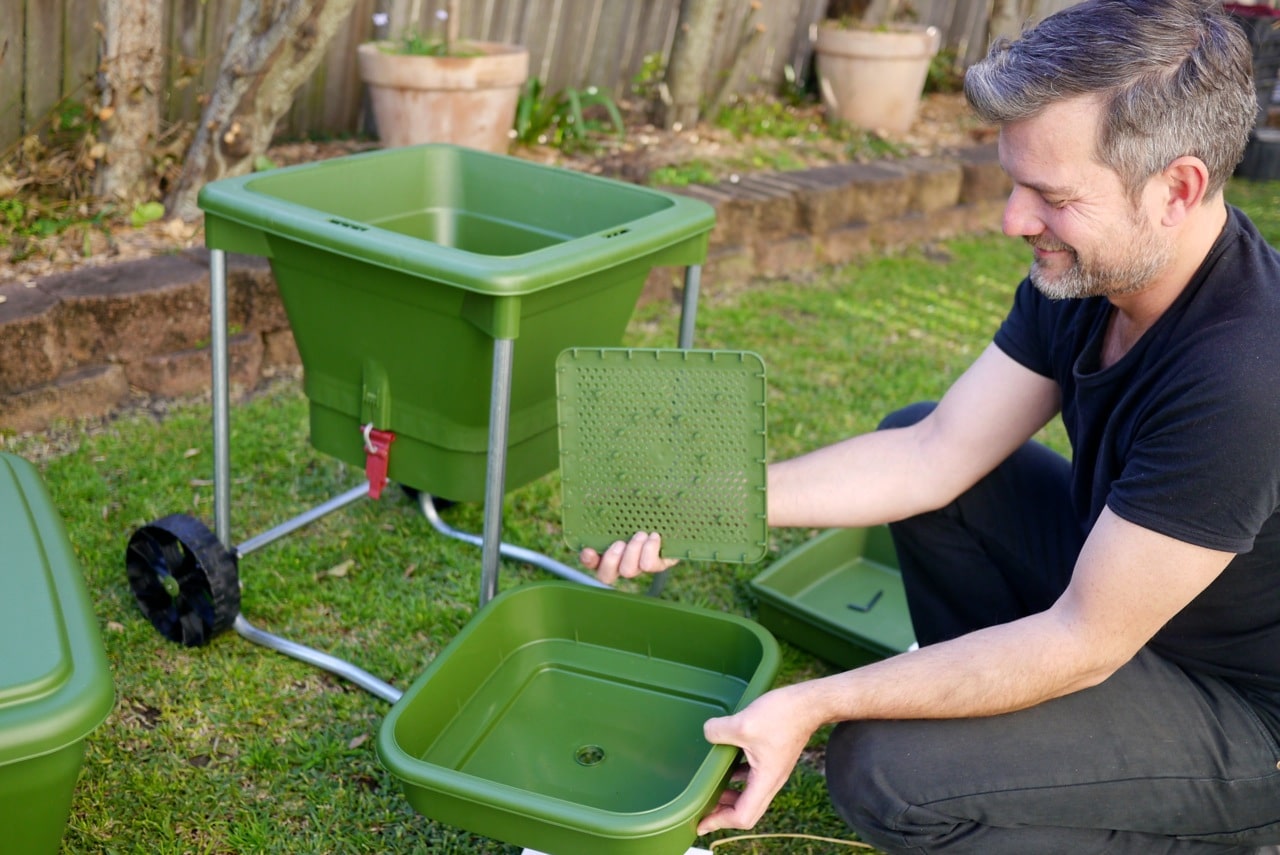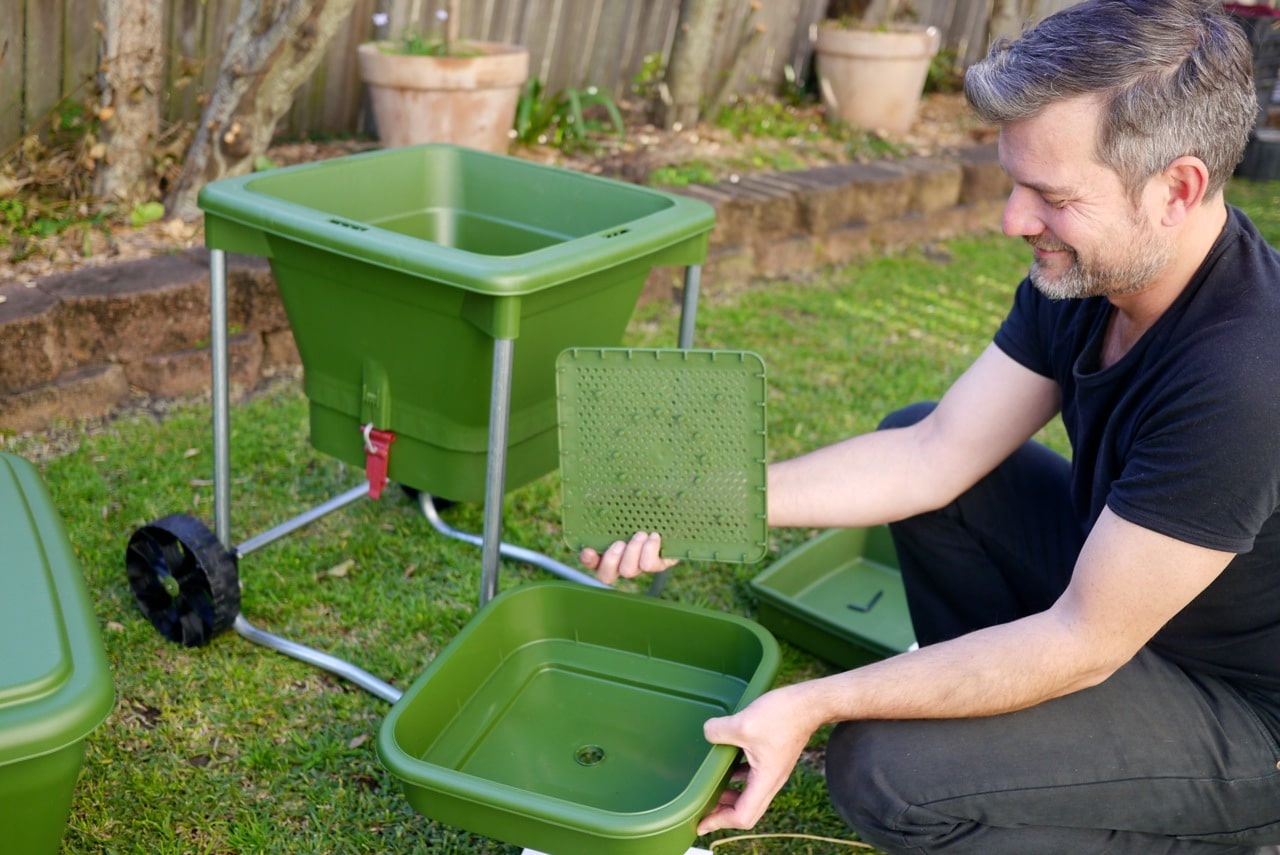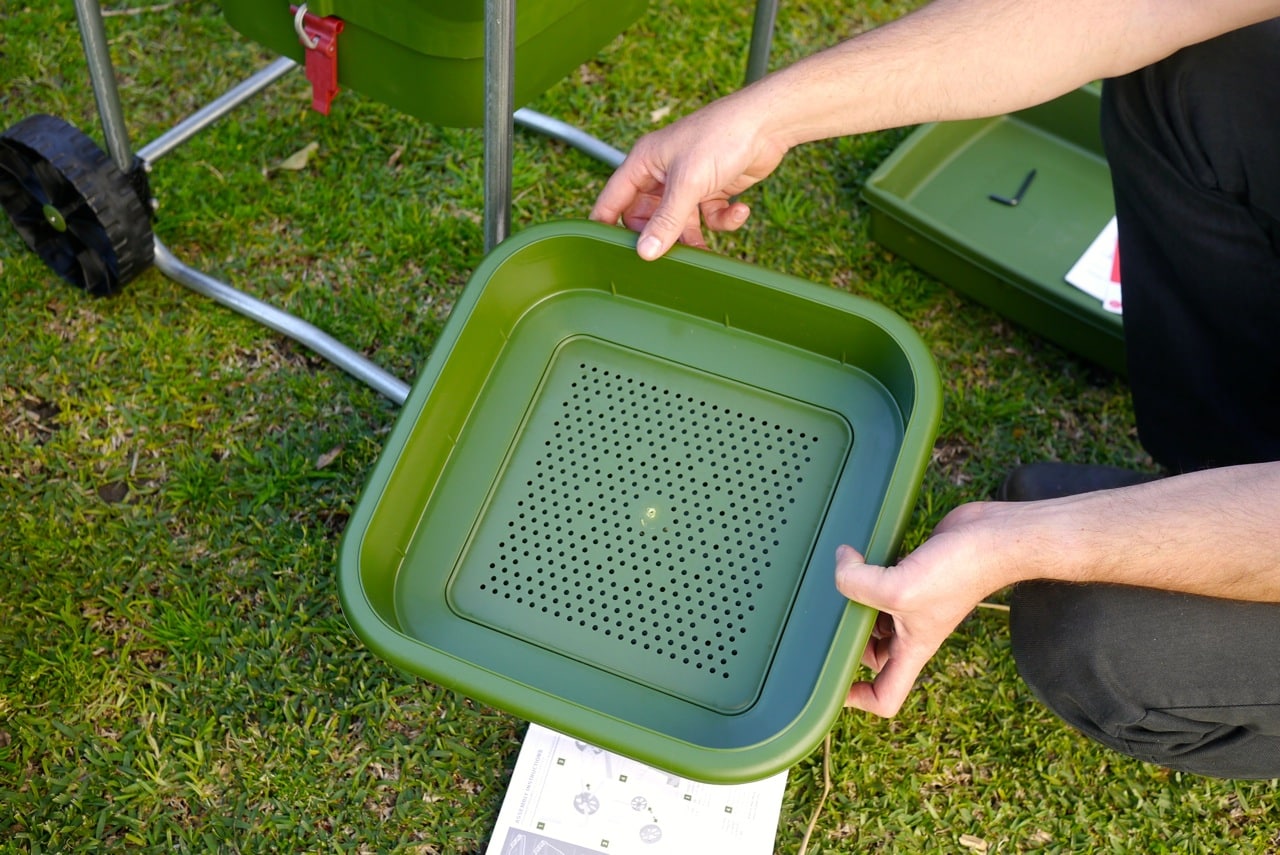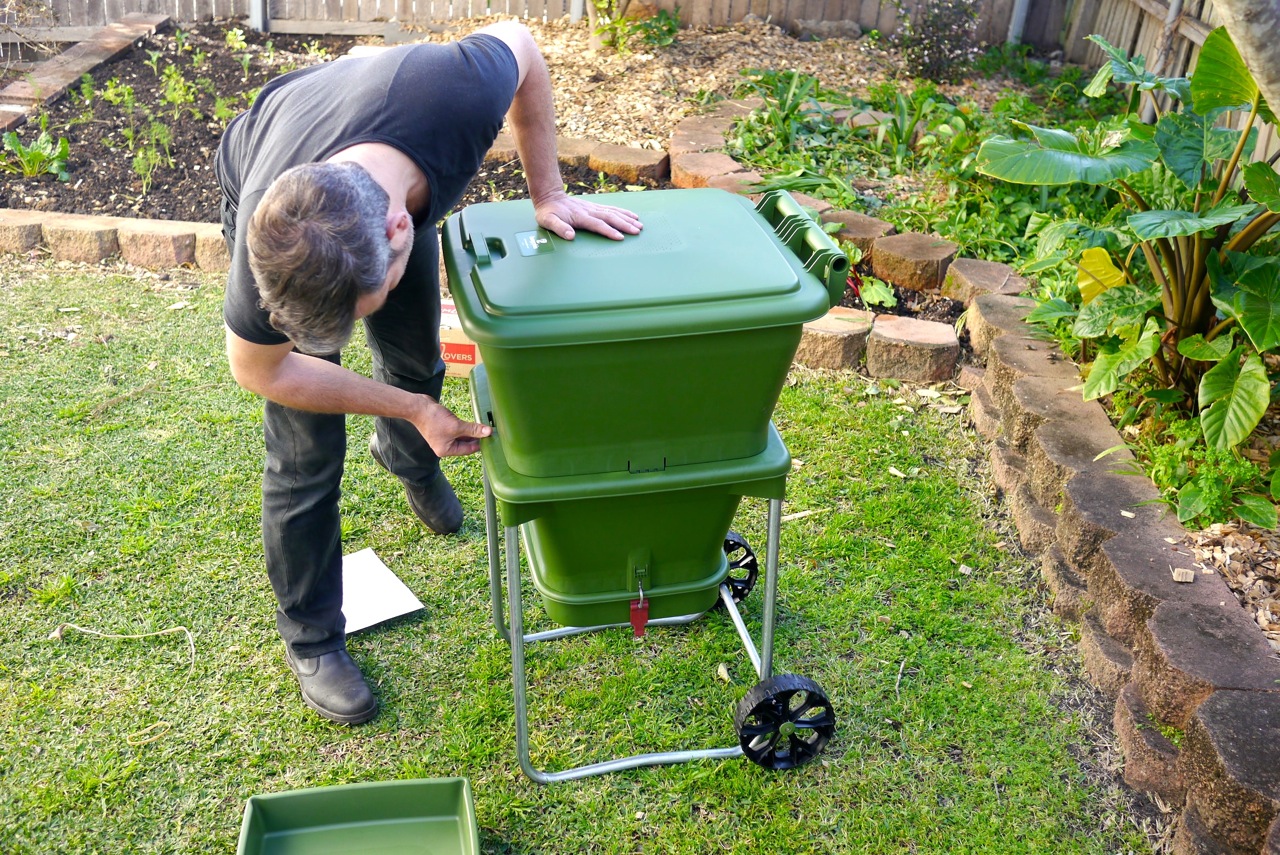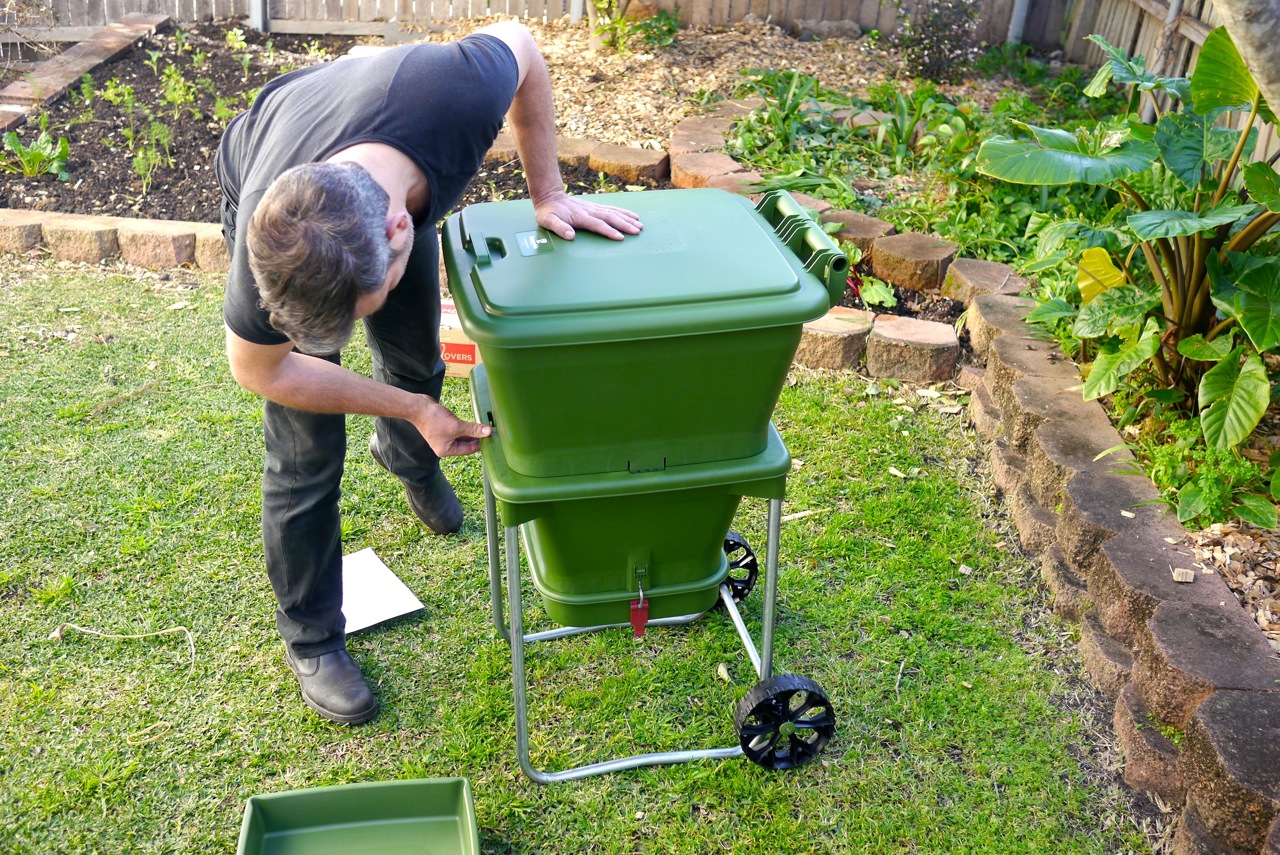 I'd had my eye on the Hungry Bin for a few years now – it seemed like a really interesting design in that the shape compacts the worm castings via gravity, causing the worms to stay up the top .
The worms all staying up the top should ensure they munch through your scraps faster, which means you can put more scraps in more often.
And the idea is that this compaction facet of the Hungry Bin's design also makes harvesting the worm castings easier – you unlock the bottom tray and a 'cake' of castings comes away in that tray (with the castings above it staying put due to said compaction, until it all creeps slowly down).
The worm juice in this design just drips out the bottom of the tray and collects in a pan on the ground. You could swap this pan for a bucket if you like.
So we were curious. Could this one thing process ALL our kitchen waste?
After all, we've been hearing about cafes, and now even a correctional facility, with arrays of Hungry bins set up to chew through commercial volumes of scraps for kitchen gardens. It sounded encouraging.
Time to find out.
I also wanted to try an inside worm farm – the temperature is more stable inside, which should in theory mean happier worms which chew through everything quicker.
And a worm farm just around the corner from the kitchen means we'll feed it every day or so, because it's right there, rather than having the scraps bucket become gucky before we remember to empty it into the wormfarm out the back, again.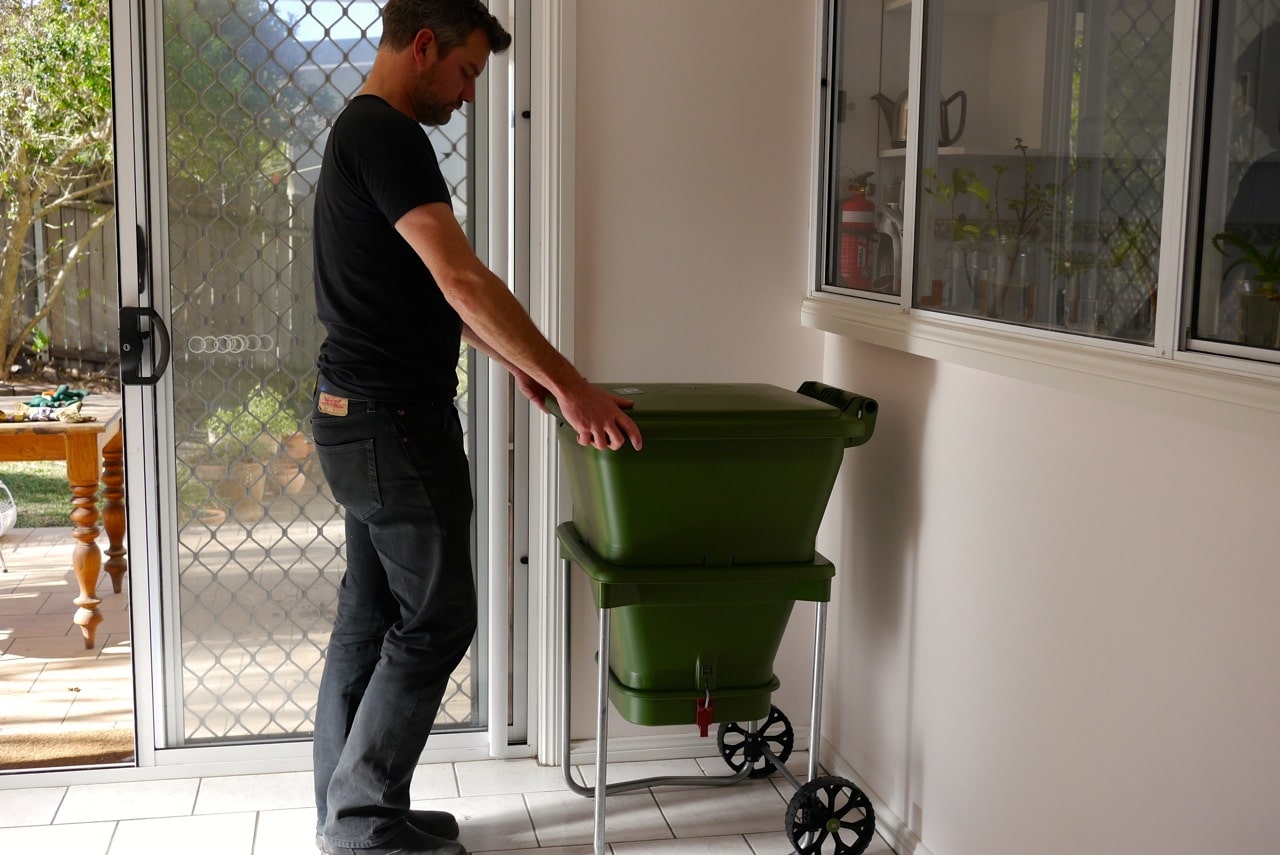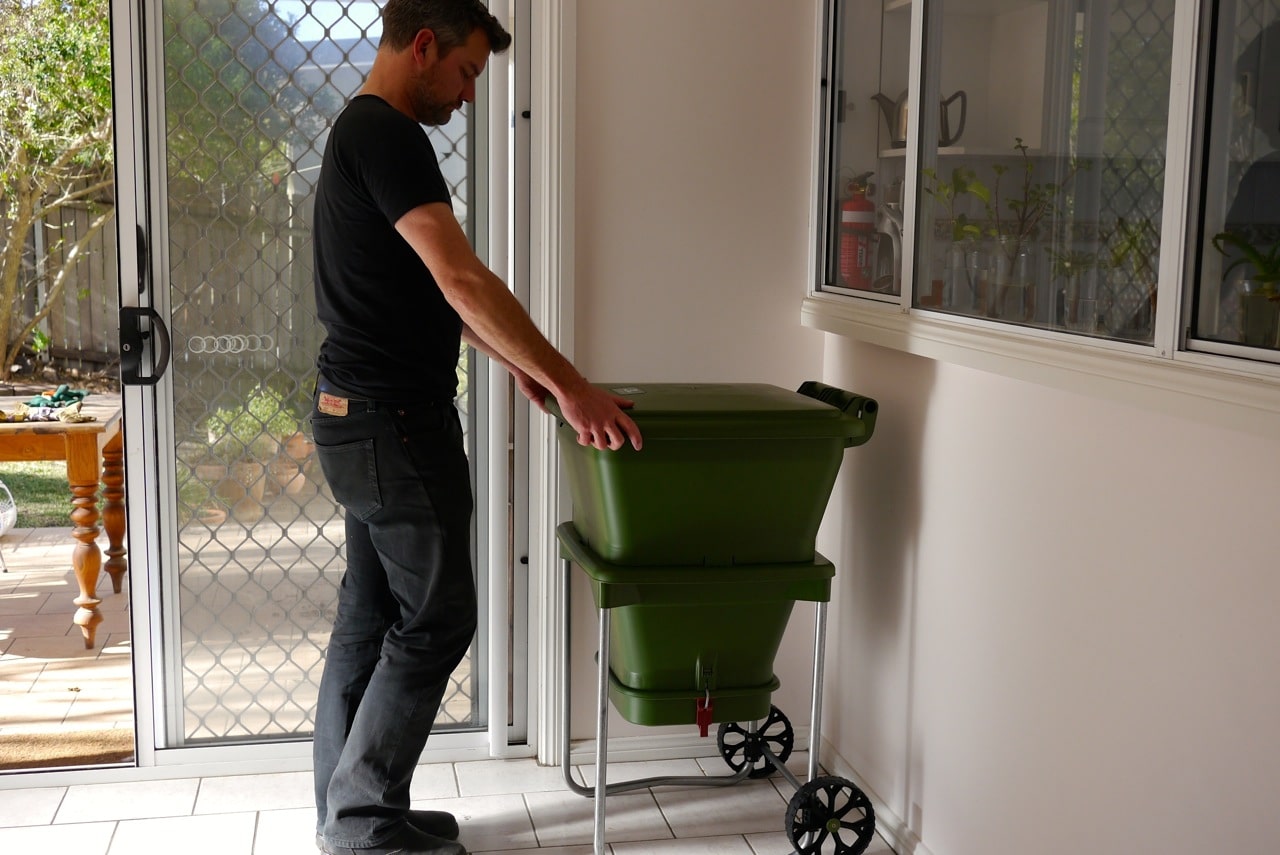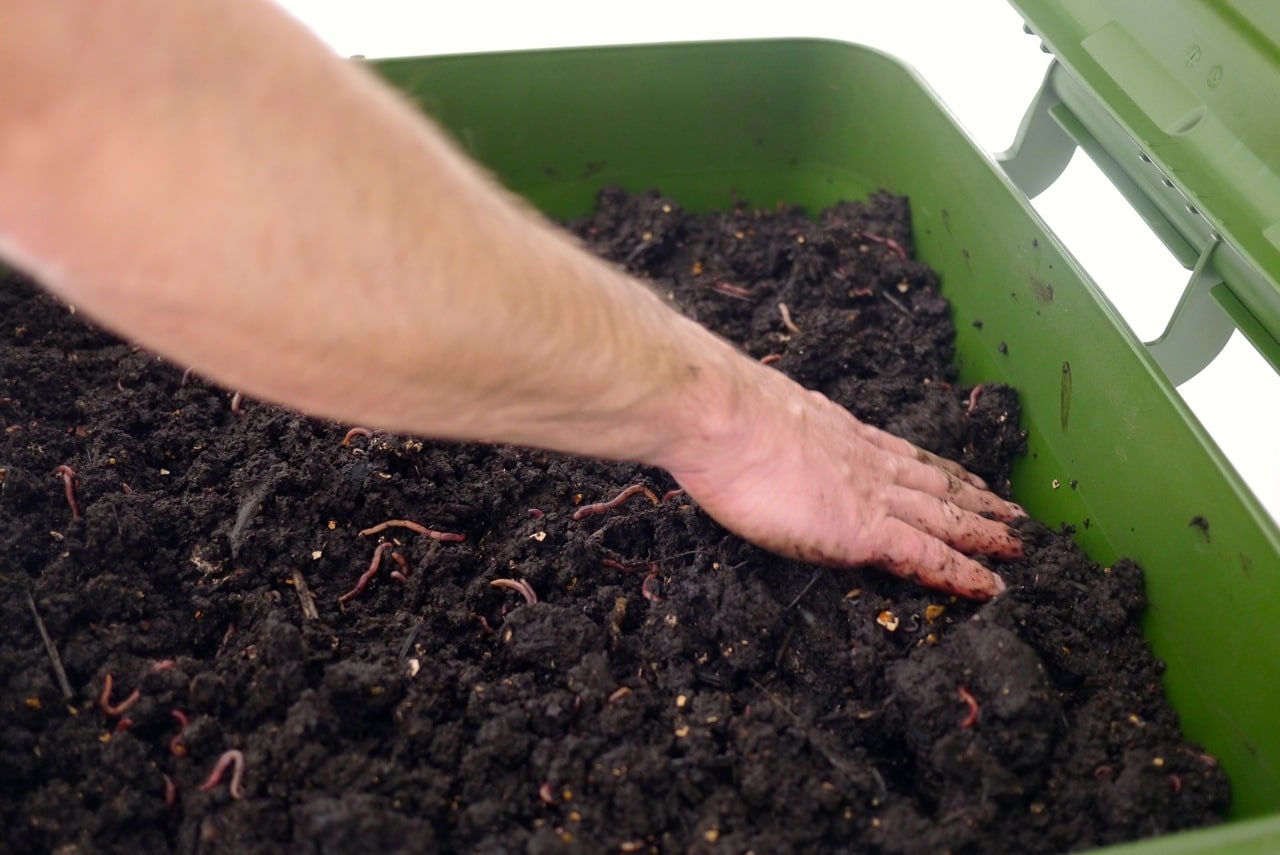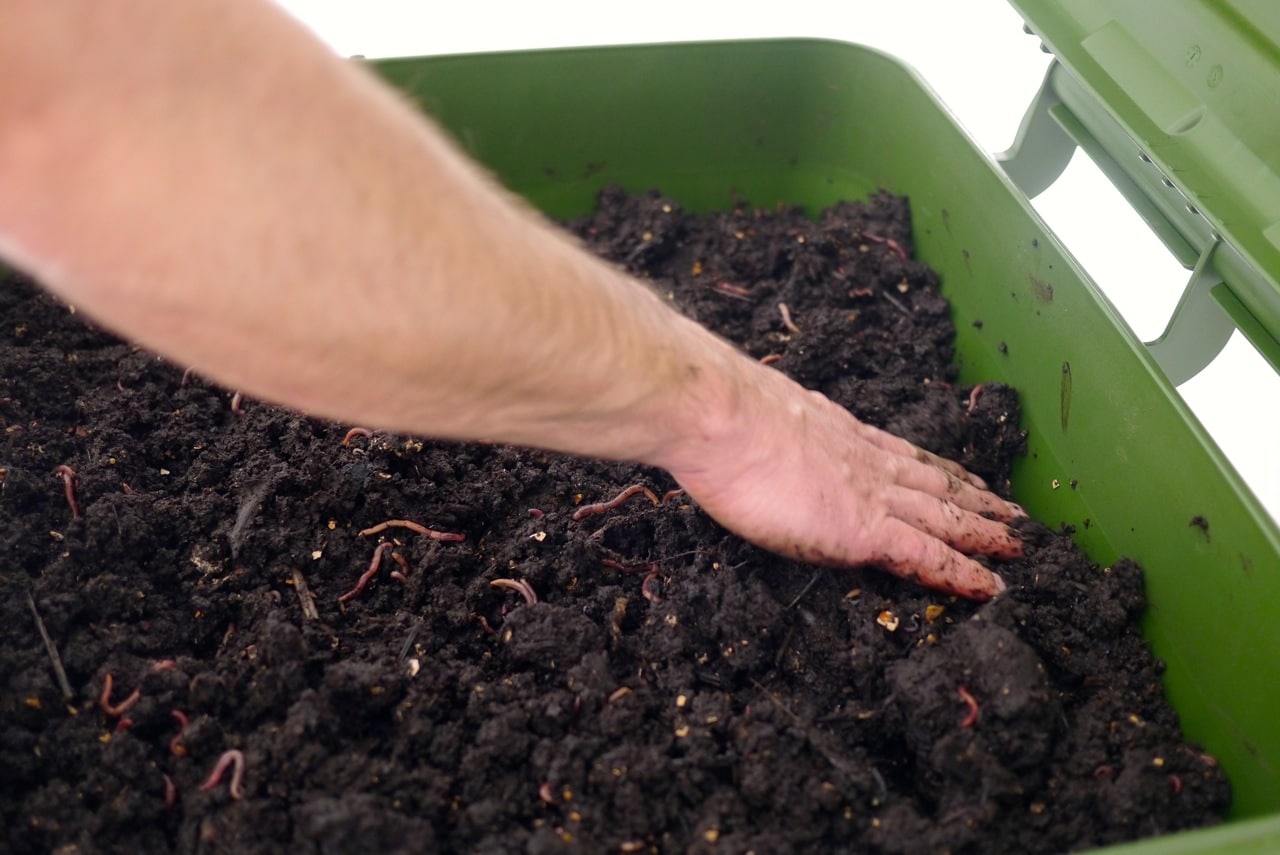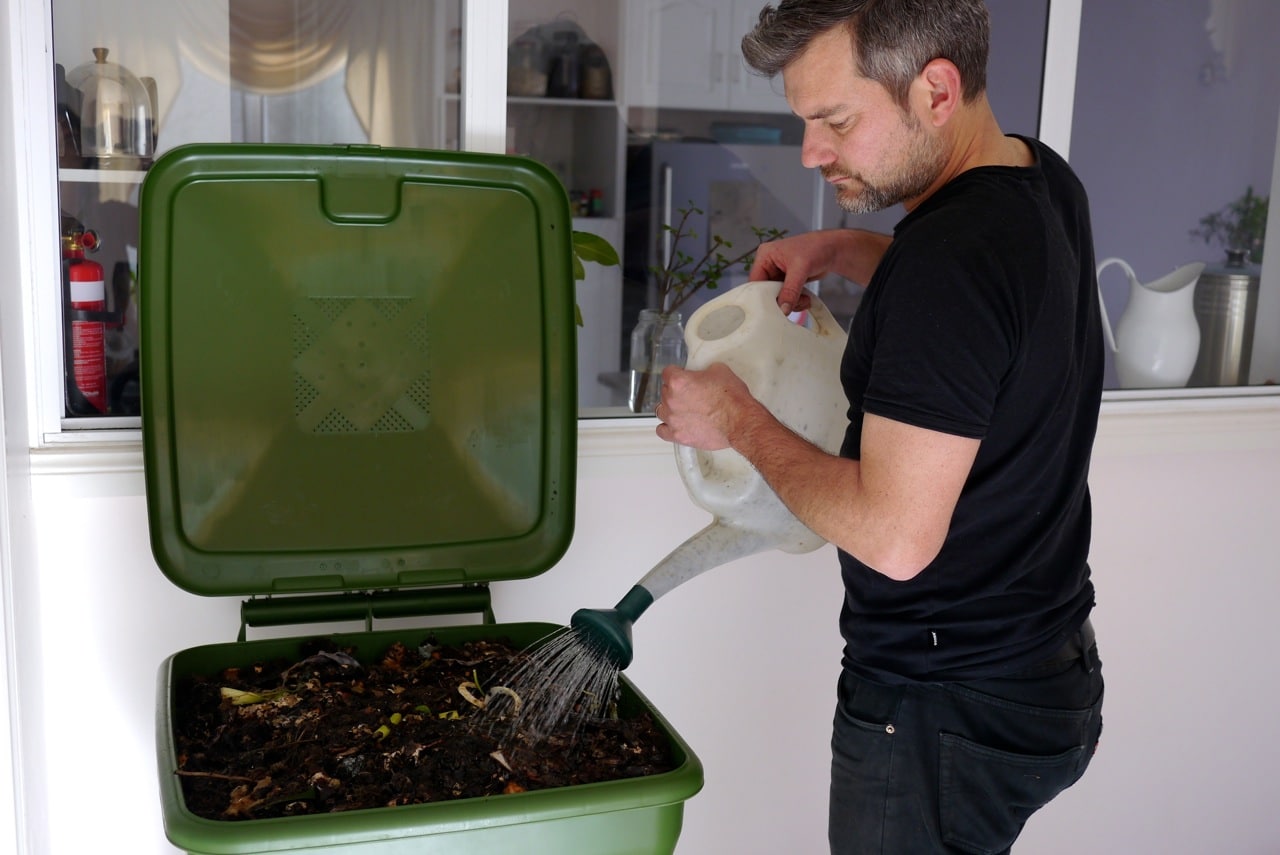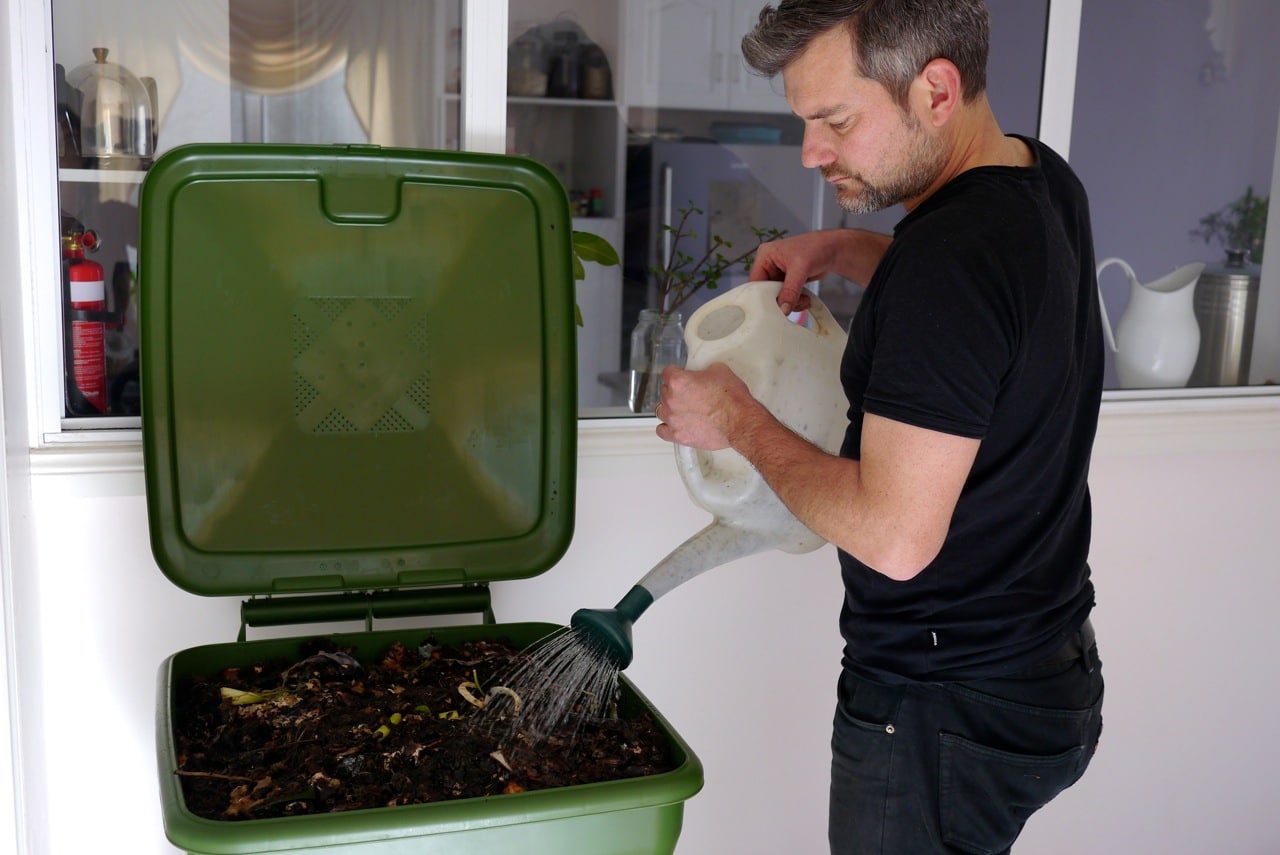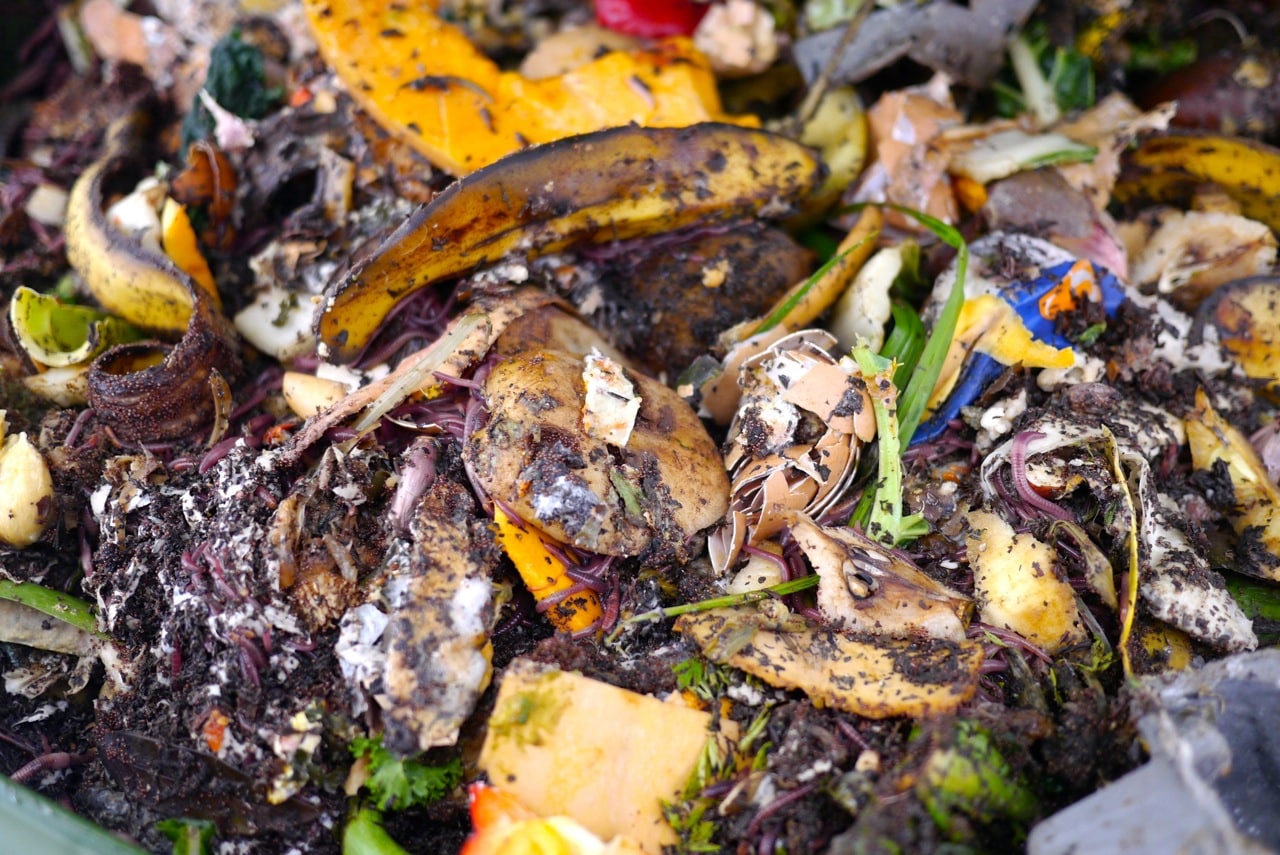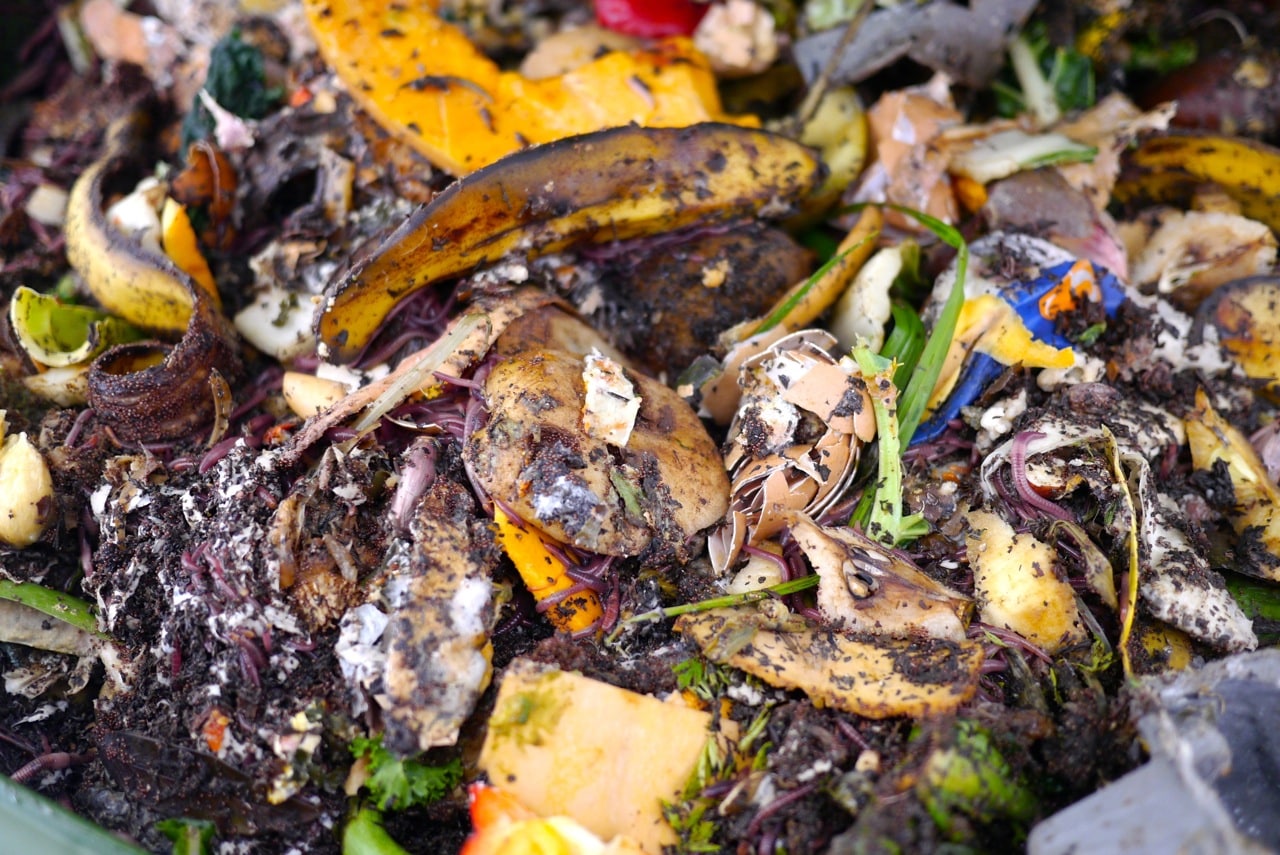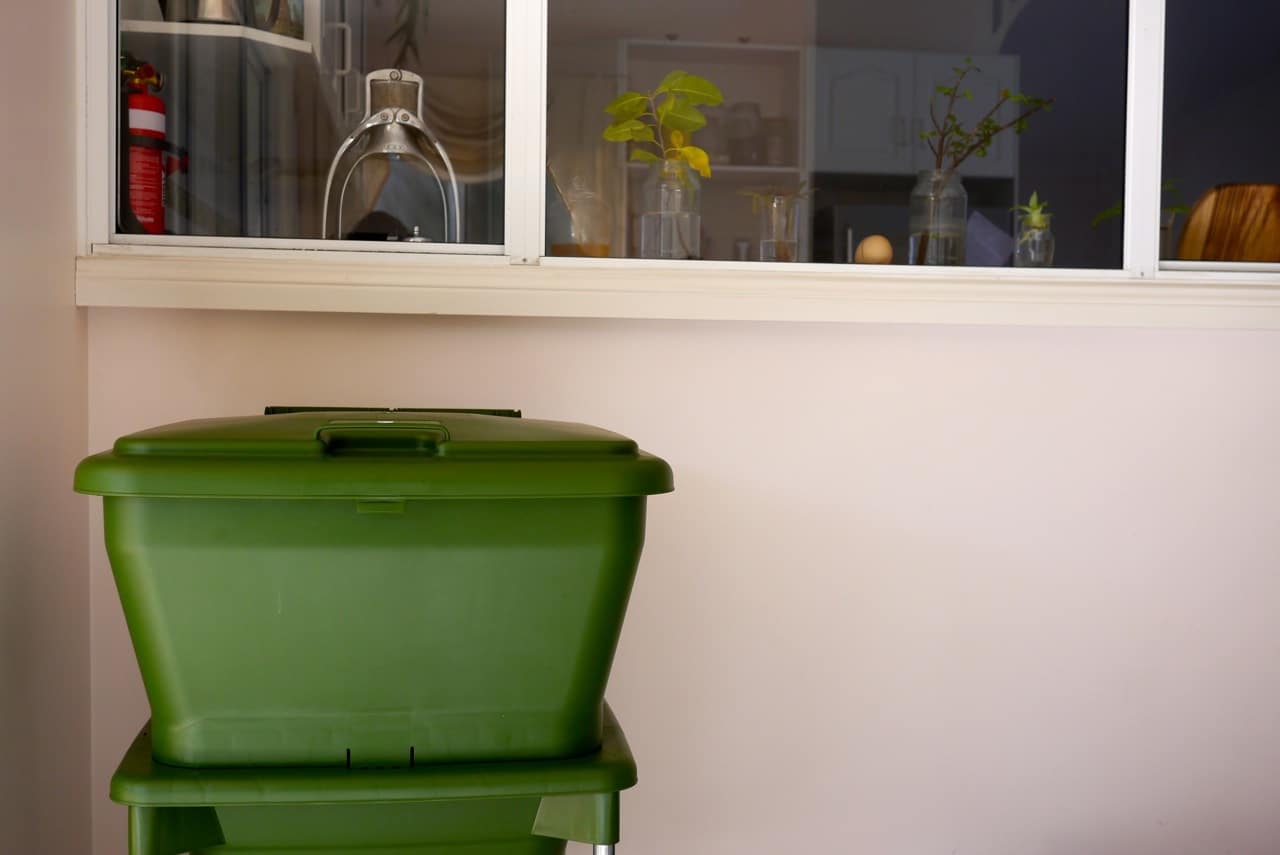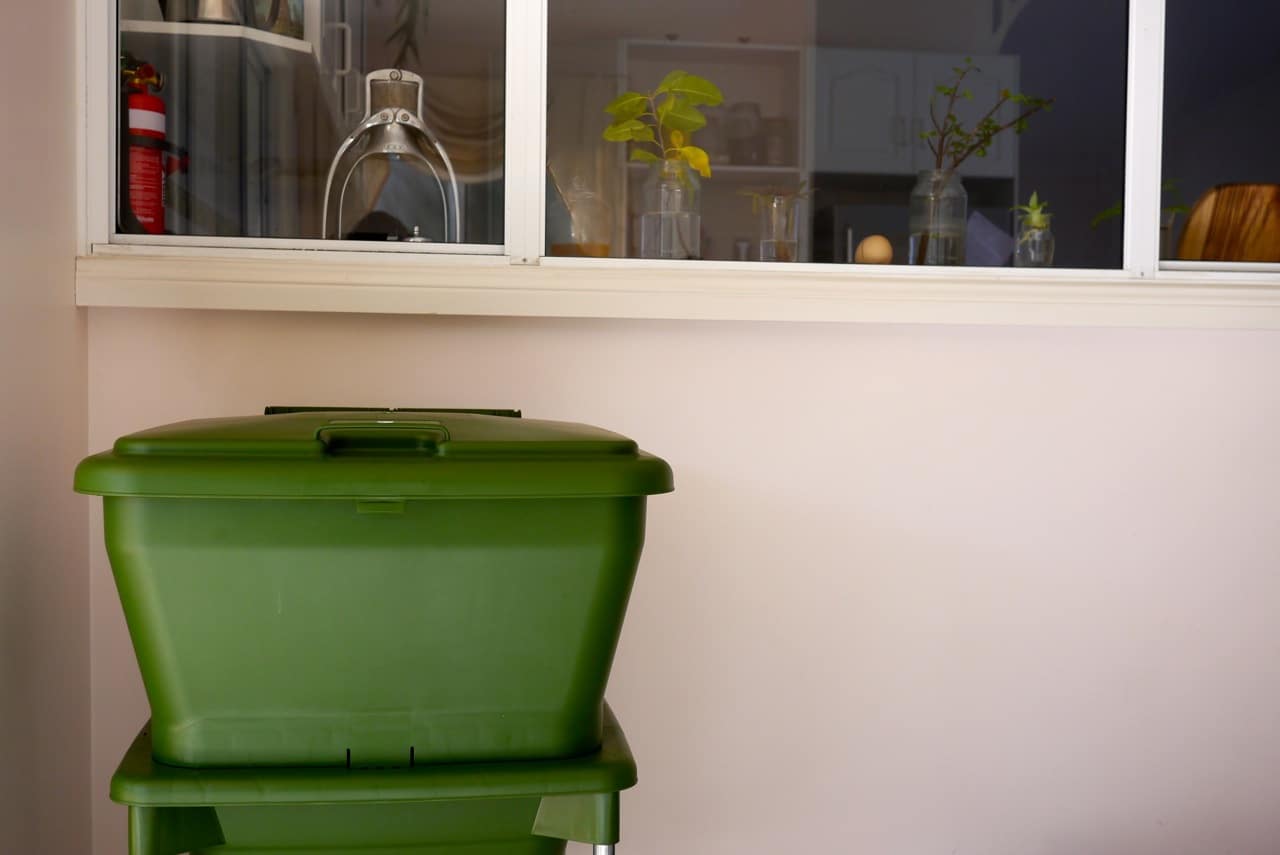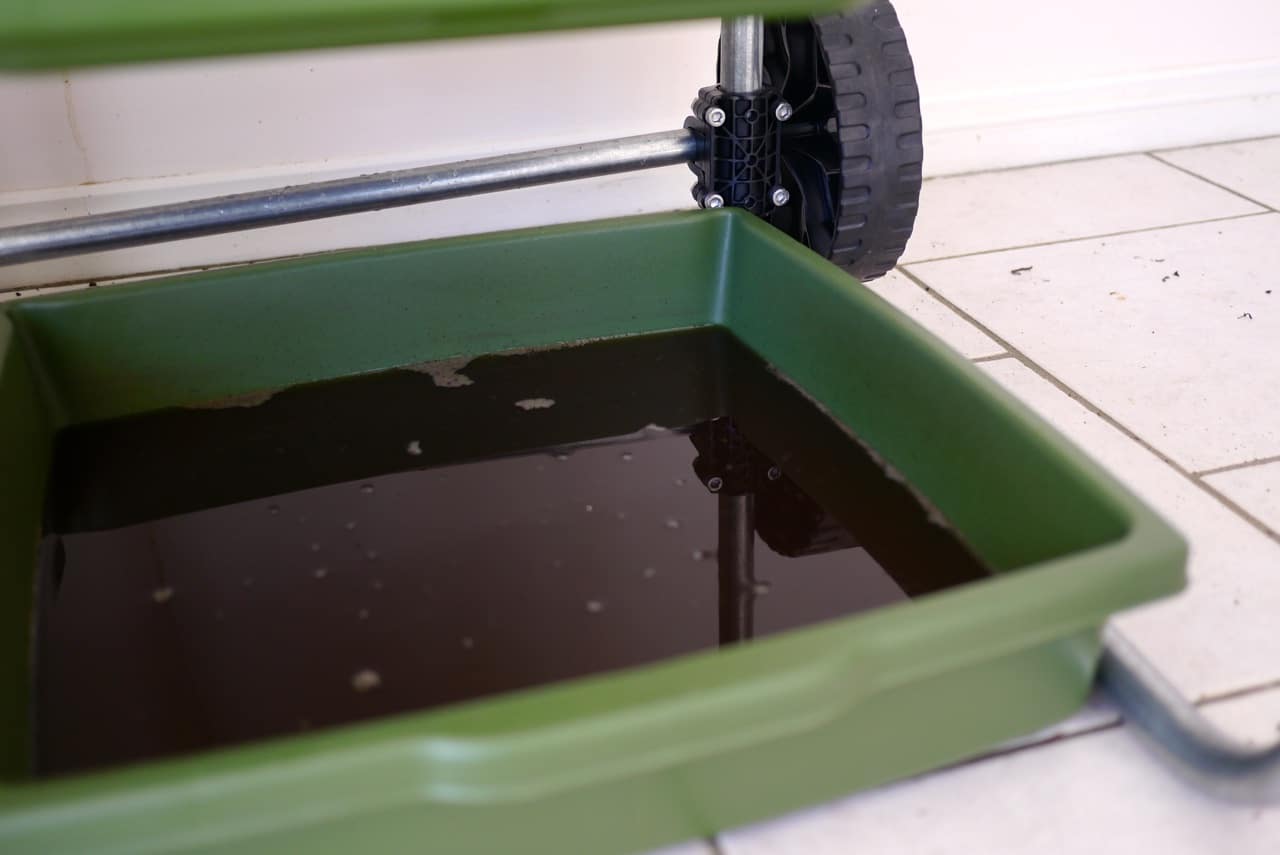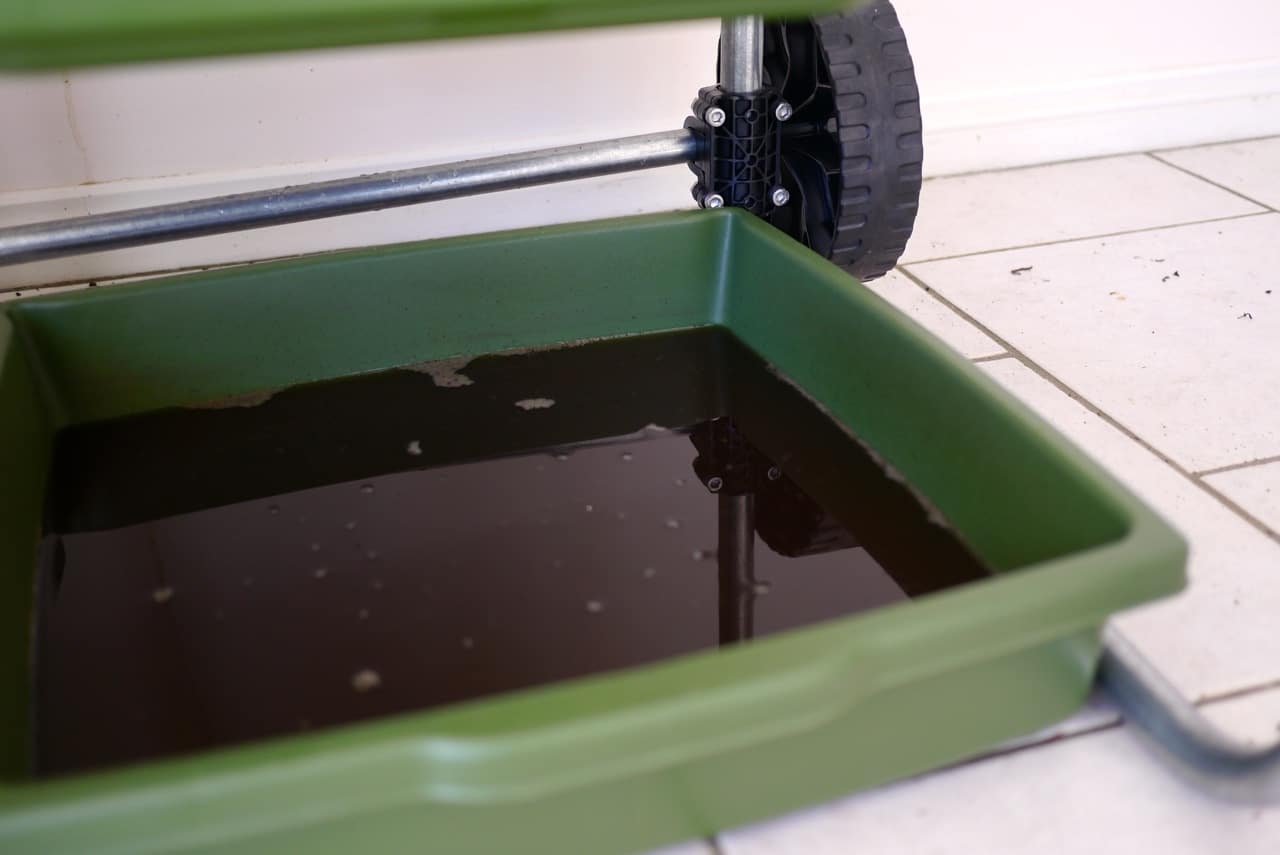 So now we're two weeks in, and the answer is yes, this worm farm design can handle all our scraps with ease. I"m impressed.
Of course there's a few things you're not meant to send through a wormfarm as the worms don't like to eat them them – citrus, onions, dairy, meat and a few others.
As with anything though, it's all about balance and diversity – a healthy, fully cranking wormfarm can handle a little leftover porridge with yogurt here, some onionskins there, without any ill effects. The worms may not eat it all, but the other microbial life in there will.
And carbon – don't forget your carbon. Like good compost, again, a healthy wormfarm is all about balance, and the most common cause of a worm farm gone stinky is too much nutrients, not enough carbon.
So into the Hungry Bin goes our weekly newspaper, and any un-coated paper we receive, after we've ripped it up.
So it seems the domestic kitchen nutrient cycling at our place is sorted. Huzzah for good design!
We're looking forward to installing a small array of Hungry Bins at the Permaculture rooftop learning garden we're about to start installing in Redfern this Spring, to turn nearby cafe's scraps into nutrient rich inputs for our veggies there.
Apparently when a Hungry bin is in full flight, it can handle up to 2kg of organic scraps per day. PER DAY, people.
That's a lot.  We can't wait to push this system and see how it goes – but I have a feeling it's going to do just fine. Stay tuned.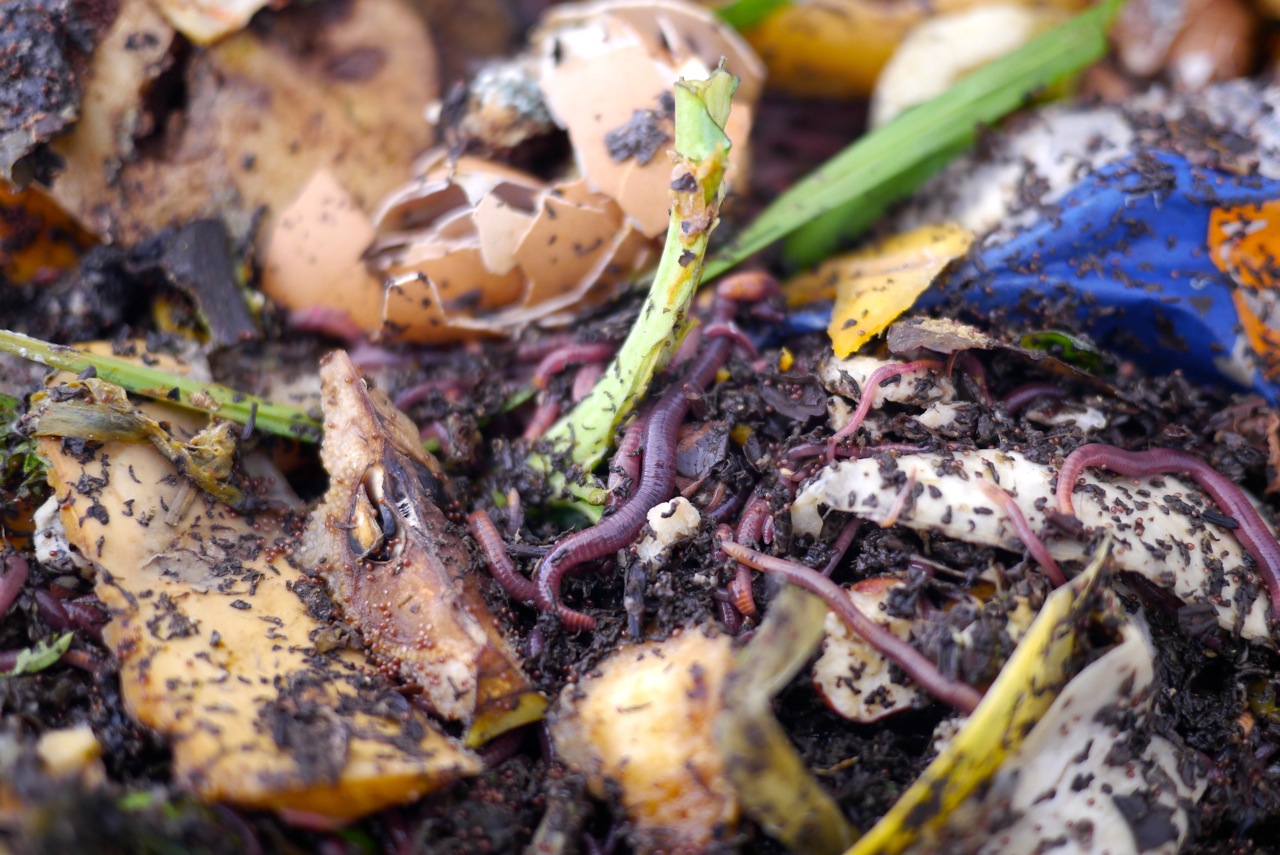 Big thanks to Worm Lovers, who supplied us with a Hungry Bin to try out and who distribute Hungry bins in Australia.
As I said above, there's all sorts of worm farm designs and plans out there, and the most important thing is that more of us engage in home-scale nutrient cycling by whatever means necessary.
But if you're after a simple and sturdy unit that can handle large volumes and which packs right down for relocation, the Hungry Bin seems like a pretty good choice to us.