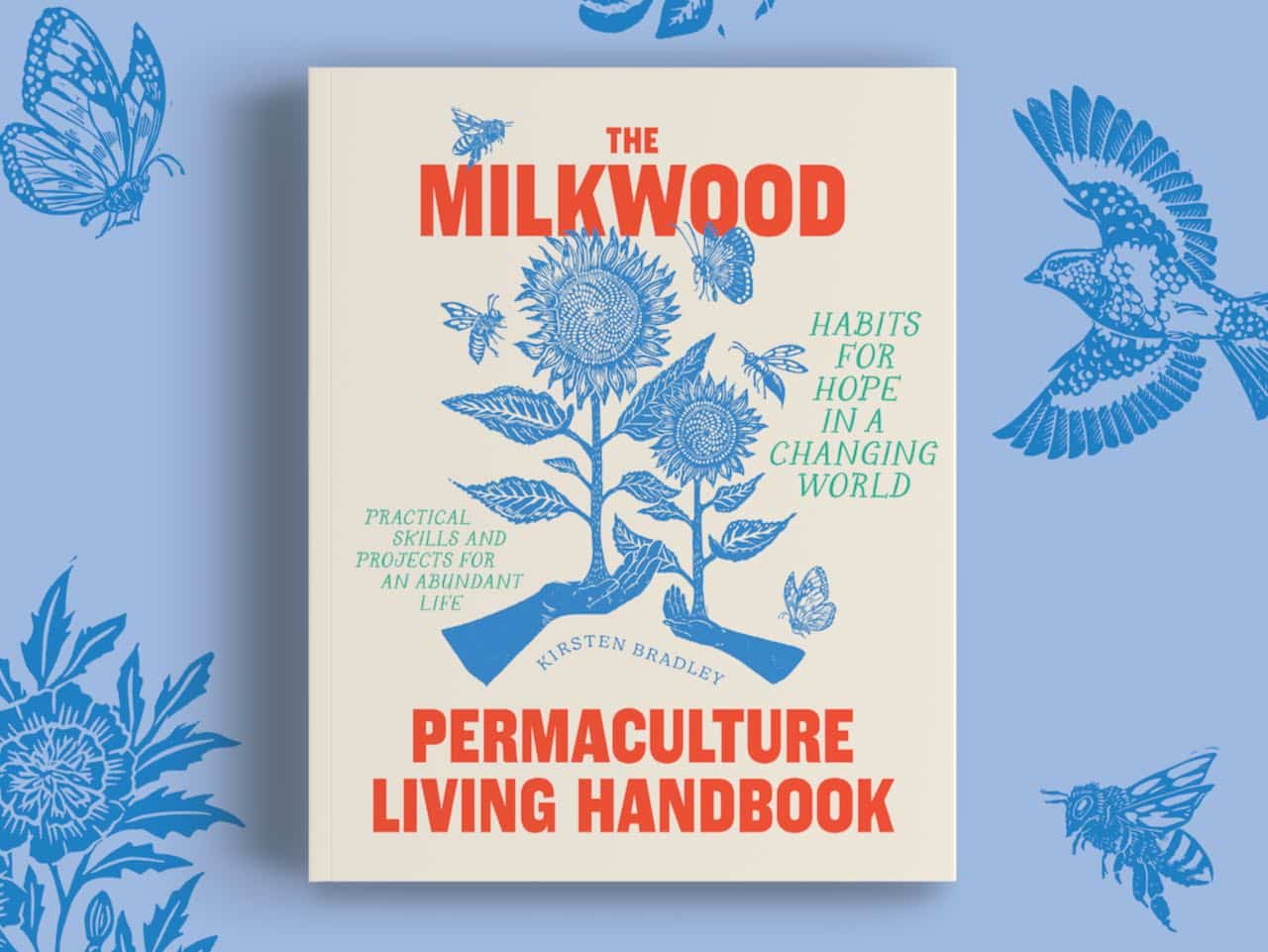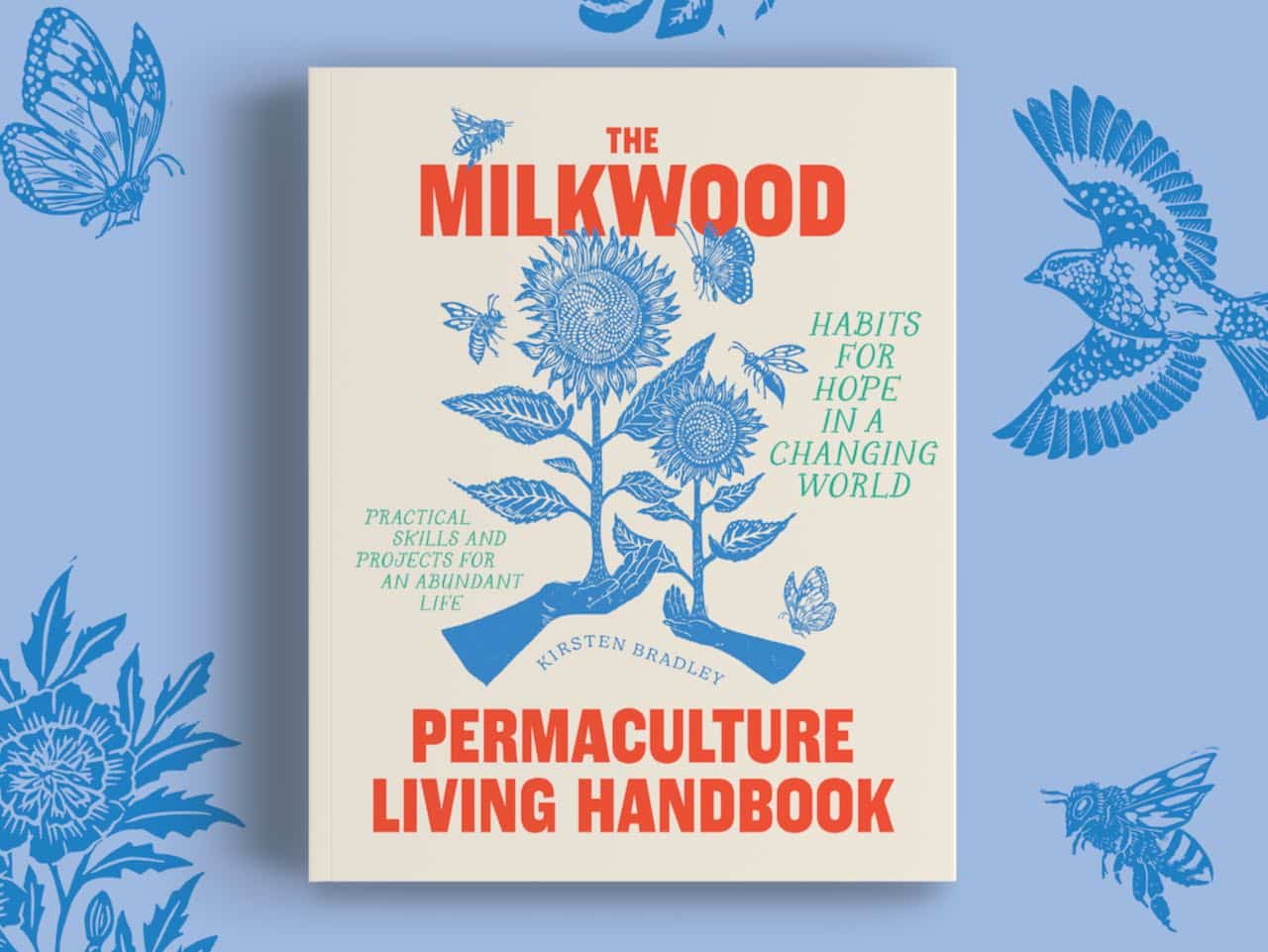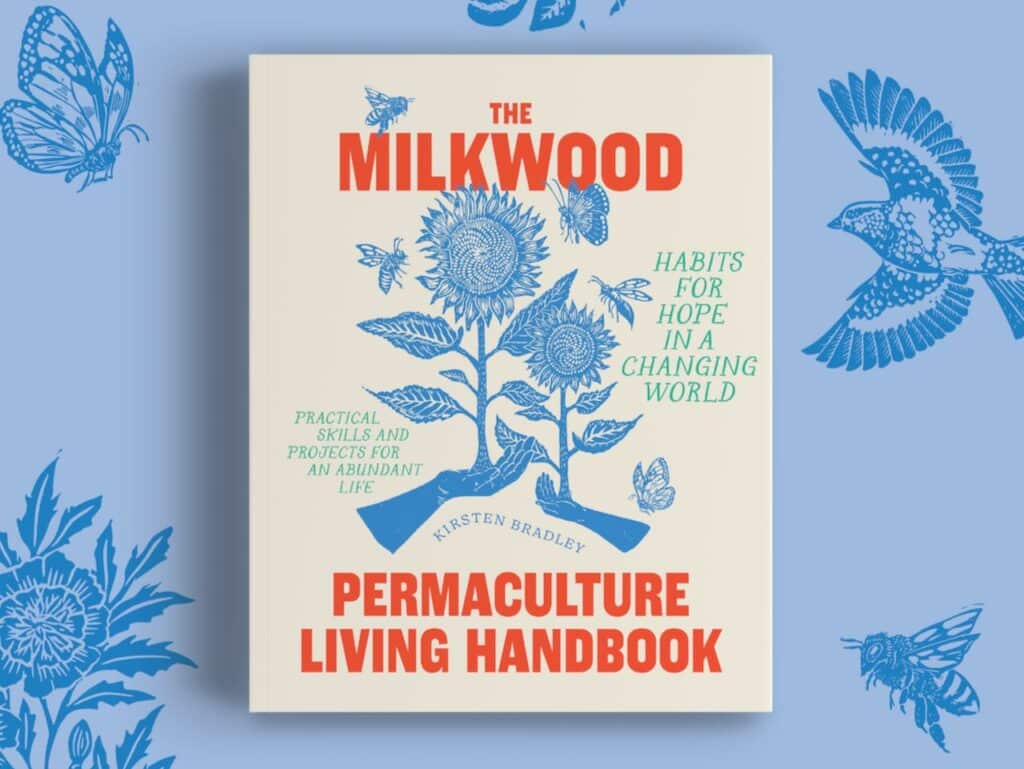 "The Milkwood Permaculture Living Handbook is a guide to improving your home, health and happiness – and the planet – one simple step at a time.
Packed with meaningful action for the everyday, it's full of practical skills and projects – regenerative living for busy people who want to make a positive impact in a world out of balance."
So sayeth our new book's cover. Because it's important to go-in-softly, in book land, if you want to bring as many people as possible along with you… from learning to pickle, all the way to organising collectively, in order to change everything.
Because this book IS about how to pickle and plant things. It's true. But/and also…
This book is about rethinking how your individual actions can help create community resilience and radical change, within your ordinary daily habits.
As you can imagine, heathy ecosystems have been found to be far more resilient to climate change. And also… healthy nervous systems have been found to be far more resilient to climate change. Huh. Makes sense, right?
And so – we each need to find ongoing, burned-into-our-daily-life ways that we can nurture both our ecosystem, and our nervous system… while we organise and act for climate justice.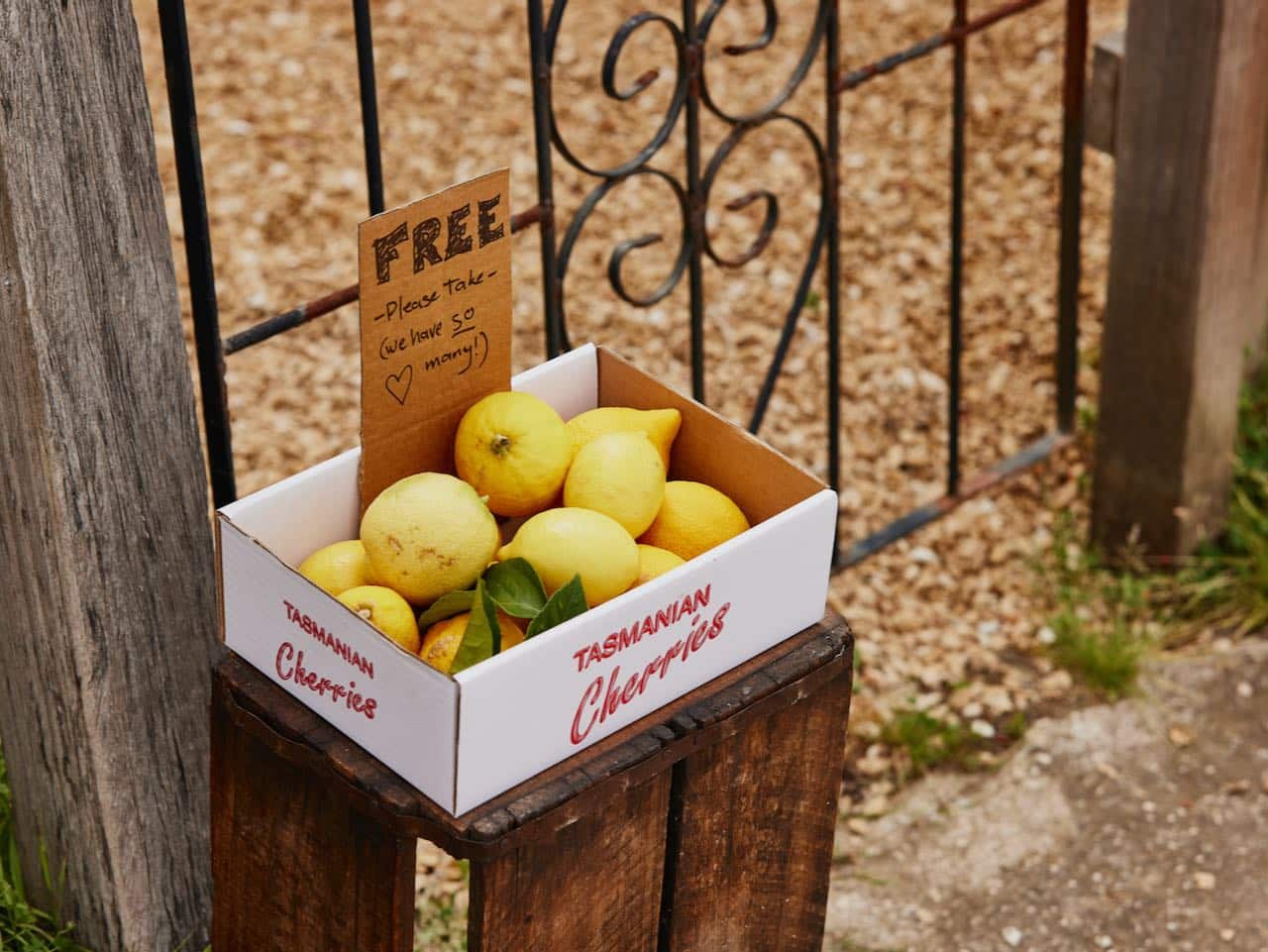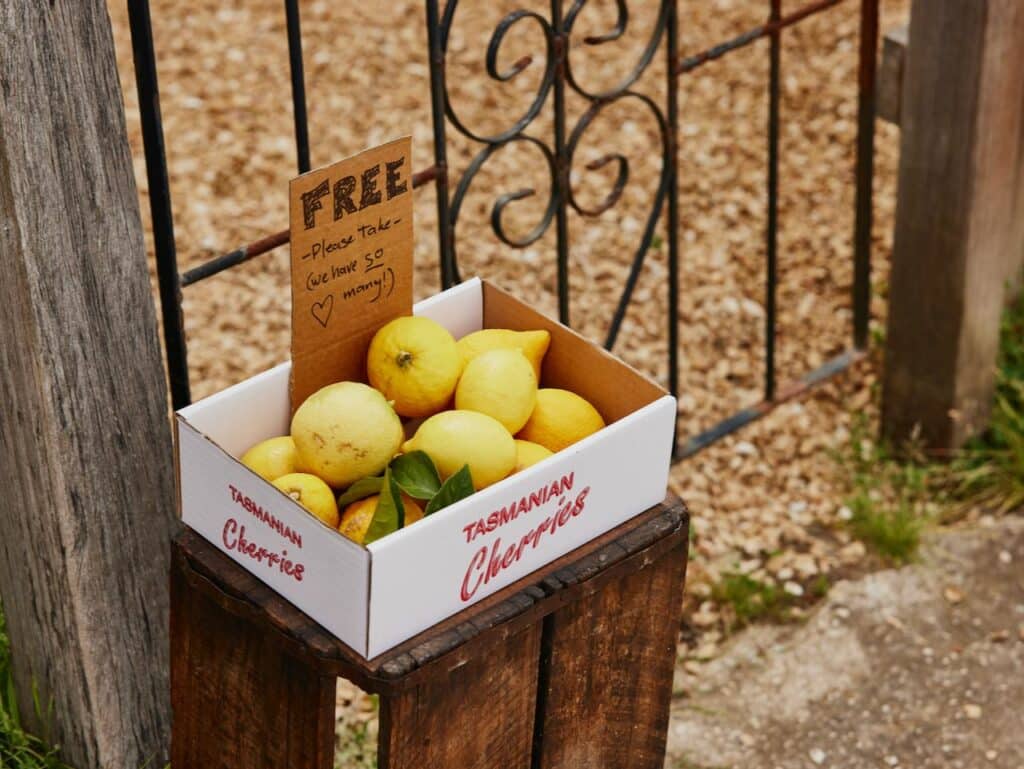 How we can tweak our daily habits to help create world-shifting change, and more justice for more people?
How we can tweak and activate our daily actions to support our own nervous systems, in order to live in a way that creates more meaning and purpose for ourselves, while also contributing to the collective change that we all need?
There is enormous urgency, and very present crises that we must all participate to finding solutions in.
But also – we are, at the same time, soft animals that need to find more ways to reclaim our living relationship with our ecosystems – if we are to live through this time, and pass crucial knowledge forwards to those that come after us.
Part of reclaiming this right relationship with your ecosystem is joining your local climate action group. And another essential part of this is considering deeply how we live, and how we can live better, in a way that leans towards life in all that we do.
And this book is a gentle handbook to get you started with that, one step at a time.
I have to say – at times, it does feel strange, in a way, to be advocating for a 'one step at a time' approach in a time of such urgency. But this is also how we'll get there.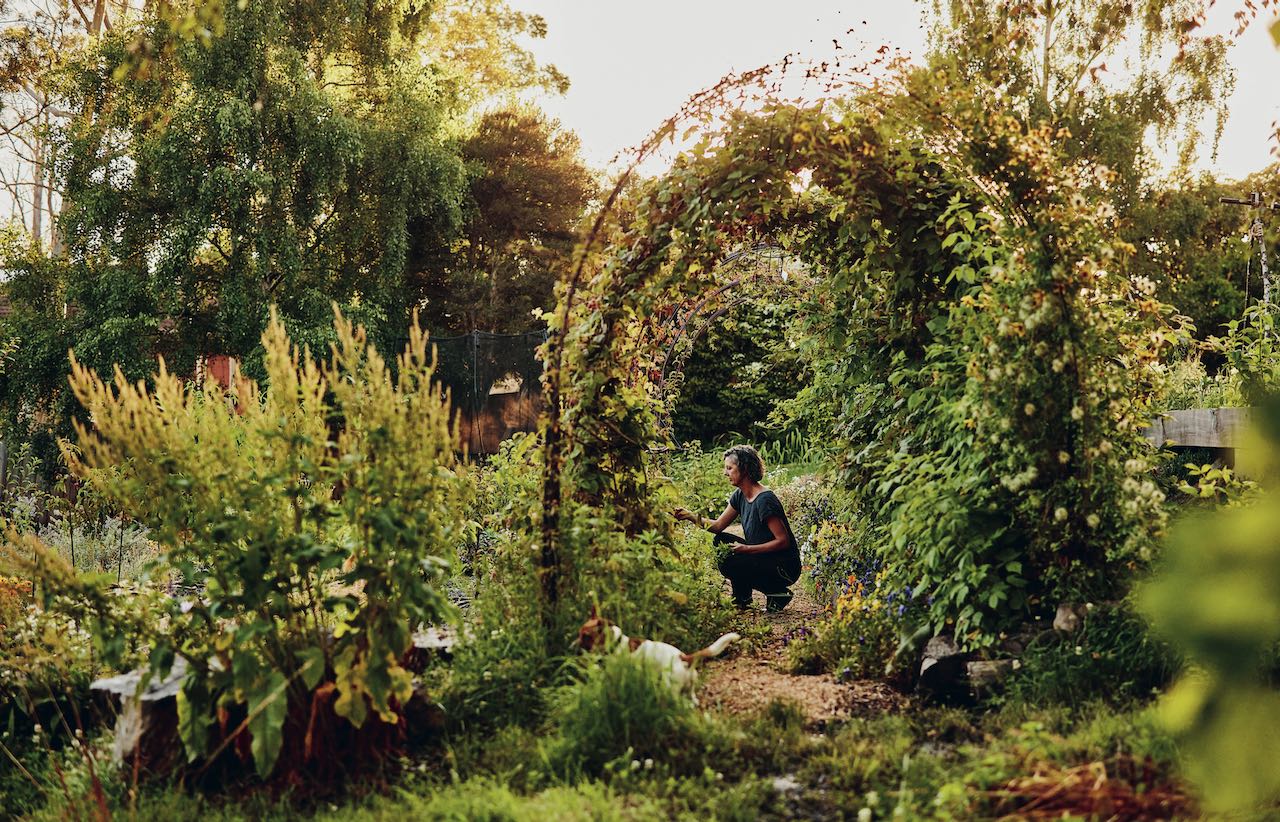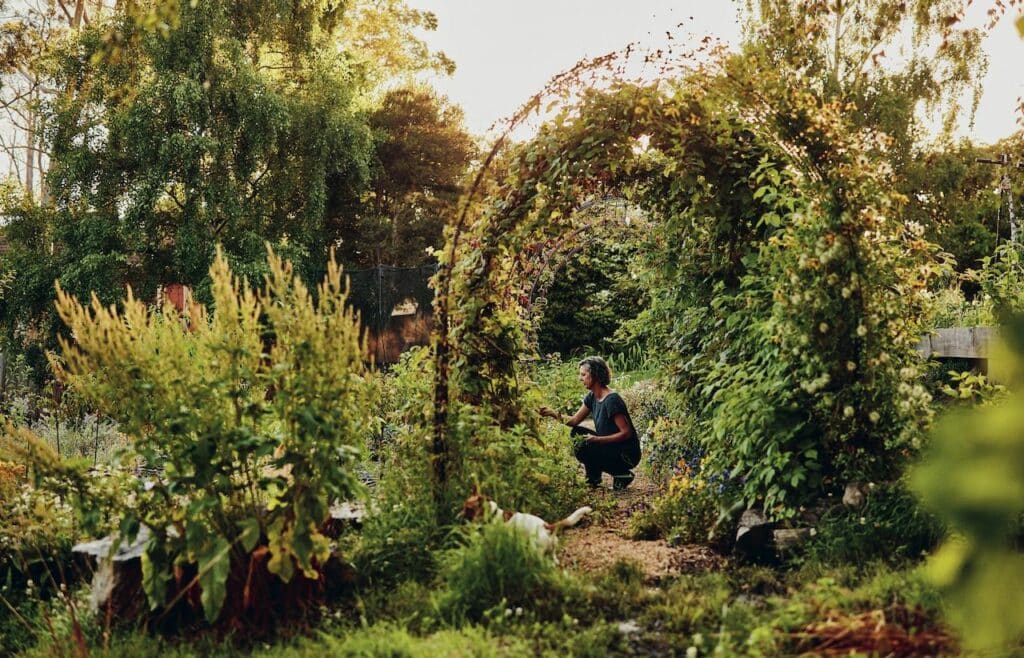 We know that we need to change everything about our current systems…
From how we consume to how we grow food to how we interact and organise within our communities, to how we interact and live in relationship to our watersheds, and our ecosystems.
For many of us, coming out of a consumer perspective, all of that change can seem pretty overwhelming. But that's exactly why a one step at a time approach can be so valuable, for so many of us. This book is to help you move forward, one action at a time, out of despair and overwhelm, and towards the futures our communities need, and deserve.
How can we cultivate everyday habits that help create more justice, more biodiversity, more collective action, and more of the the world we want – amidst our everyday life, with our everyday choices?
How can we create more meaning in our daily life, in a way that actually makes a difference, in this time of urgent and overlapping crises?
What if your habits could create a more meaningful life for you AND a better world?
MASSIVE SPOILER – your daily habits can help do just this! While making life more delicious and purposeful for you, in the process.
So this is a book that draws on permaculture design, and practices like active hope, to help you get started with the reality of what happens to your body, your ecosystem and your community when you decide to engage more deeply in leaning towards life, with your everyday choices.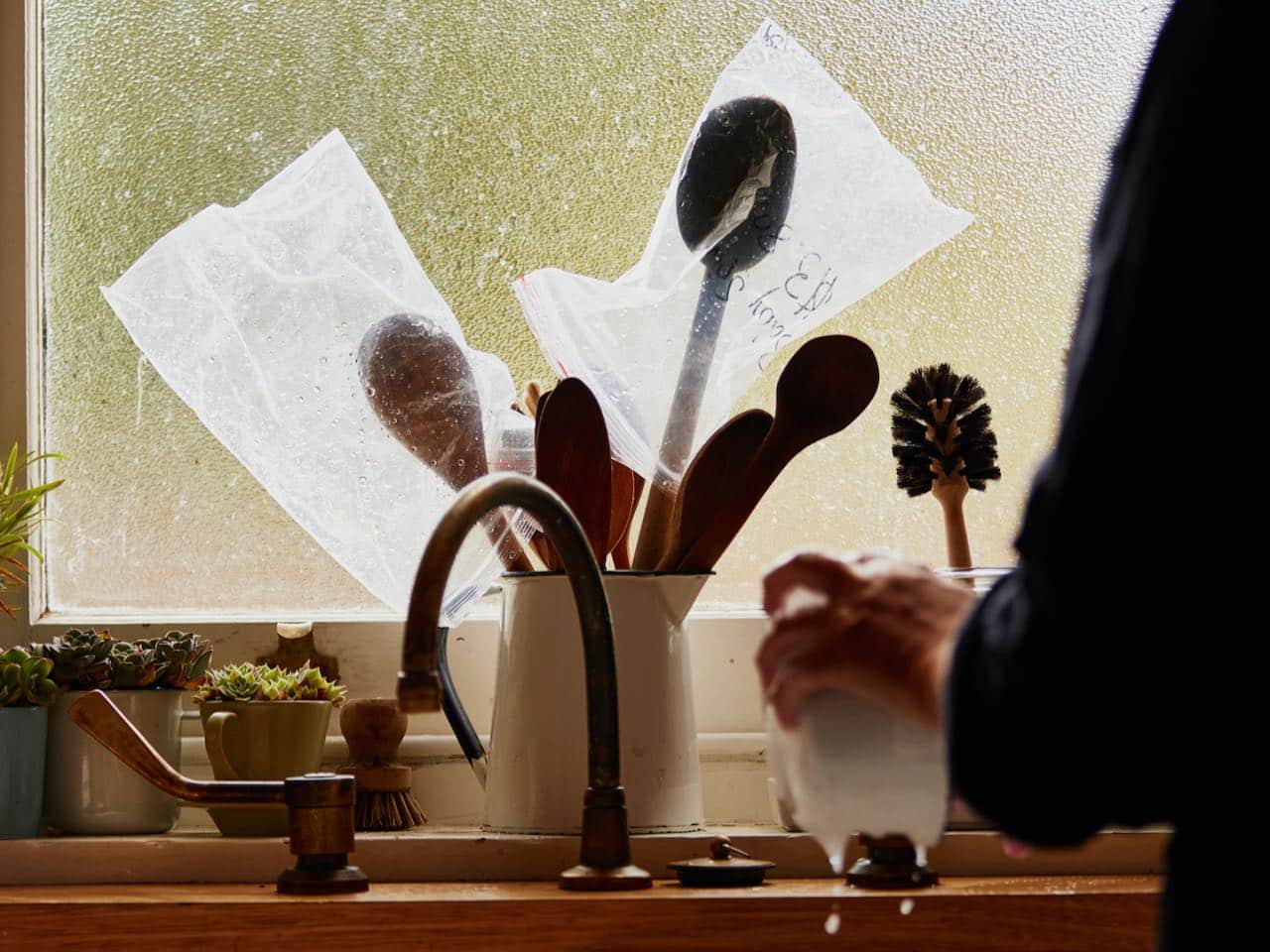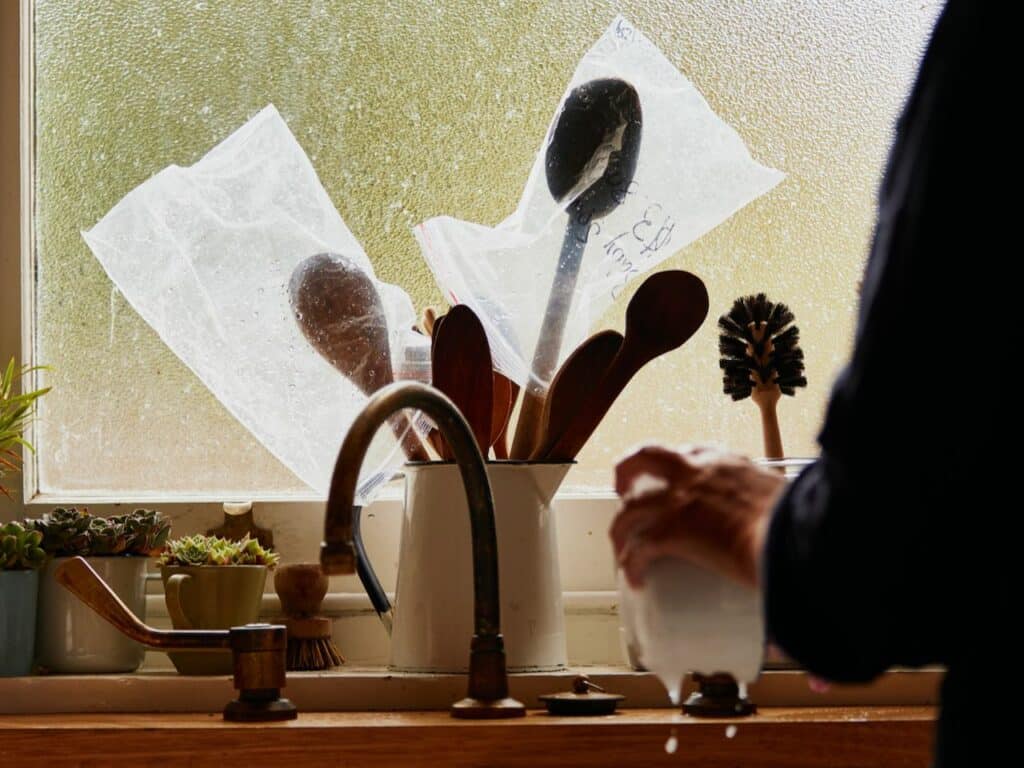 How to use this book:
You can use this handbook purely to learn ways to make pickles, compost, or to get to know your neighbours – and if that's the limit of what you think you have the capacity to do right now, when it comes to changing things up, that's awesome!
But also… "This book is about using permaculture thinking to bring small new habits and practices into your daily life that will have meaningful, positive effects. Both in ways that you can clearly feel, enjoy and benefit from, and in other ways, with effects that may be beyond your understanding, but are no less powerful for that.
Because how we live our days – from what we eat to what we advocate for – creates our relationship with our ecosystem as well as our community, and with our selves.

This book is a small offering to help you cultivate big change by creating more connection and purpose in your daily life, with you as a valued resident of your ecosystem, at its centre.

And then – you can work from that grounded place to rise up and be part of the change we all need: with your hands full of goodness, and your heart unbroken."
The Milkwood Permaculture Living Handbook will come out on August 29th in Australia, and on October 10th in the UK/US. You can pre-order a copy worldwide below.
(Your pre-orders help enormously – they allow books like this one to punch well above their weight, when it comes to being noticed and promoted by the big book retailers apon publication – so thank you!)
And here is a peek between the pages…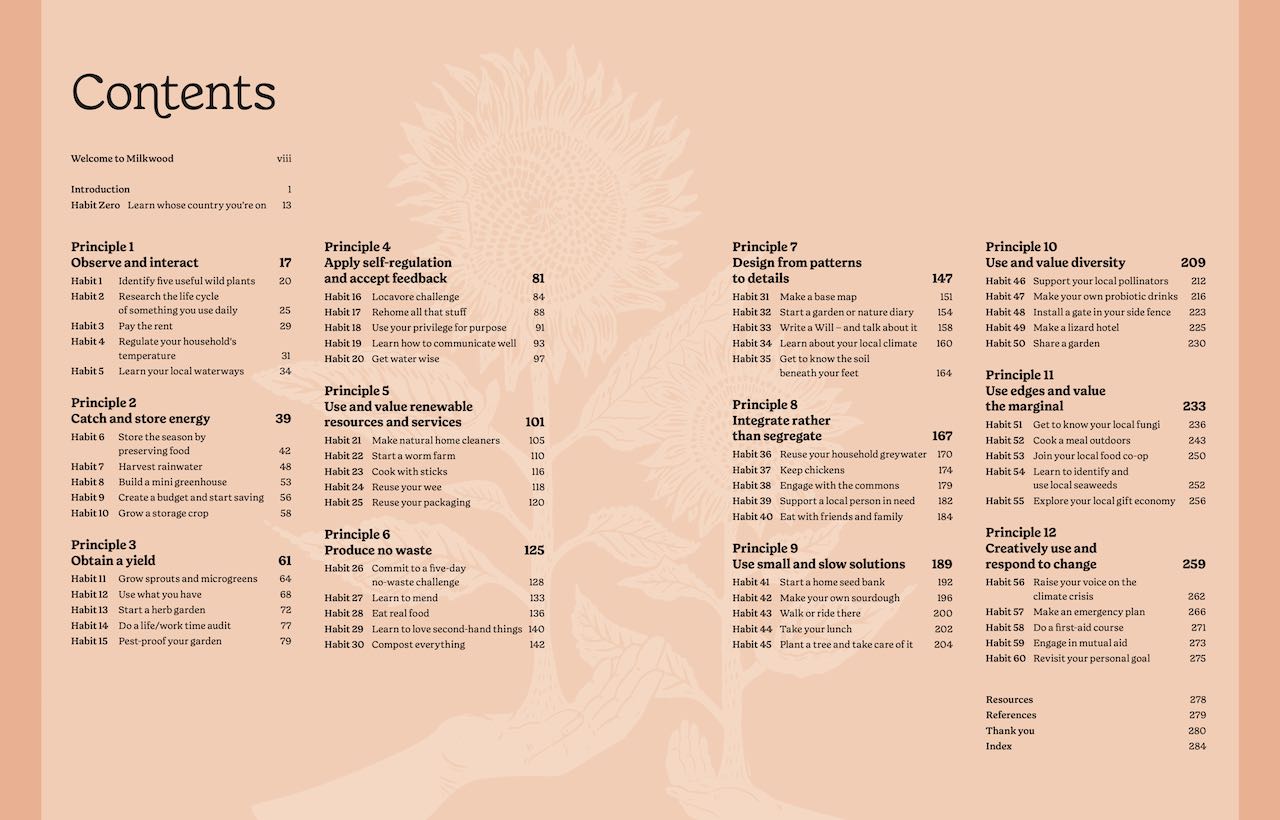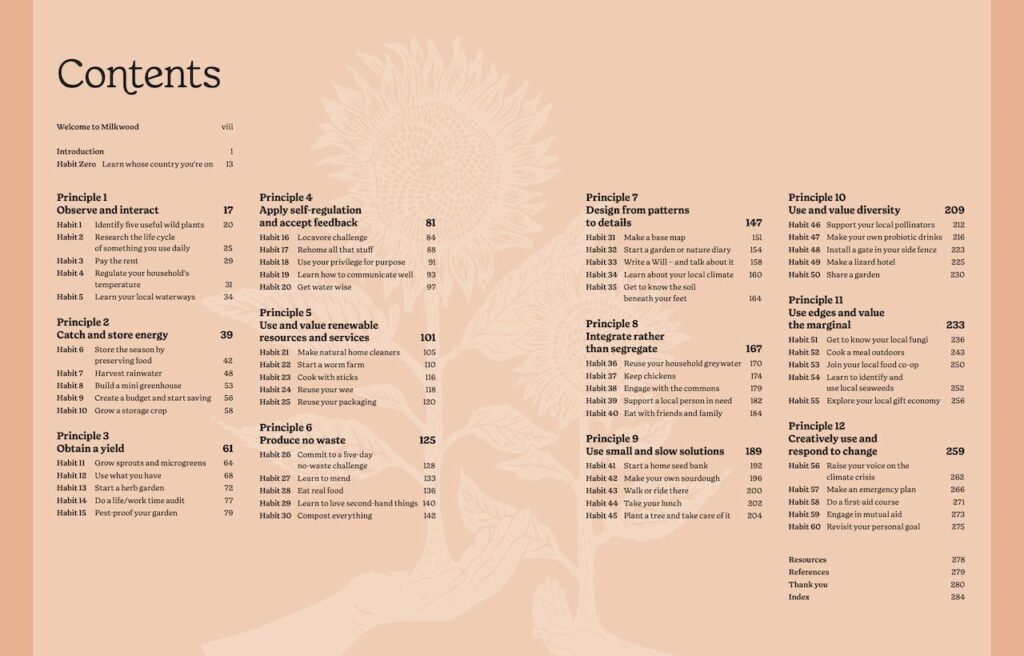 Upcoming book events
For upcoming book events across TAS, NSW, VIC + SA which are happening this September and October, subscribe to our newsletter (which is a useful thing to do, anyways) – where we'll announce all the upcoming dates, and locations. Just firming those up currently!
We're also planning some awesome online events, they'll be announced in the newsletter as they emerge.
Looking forward to seeing some of you, somewhere, to talk more about all the things, and more! x
Some more bits from inside the book: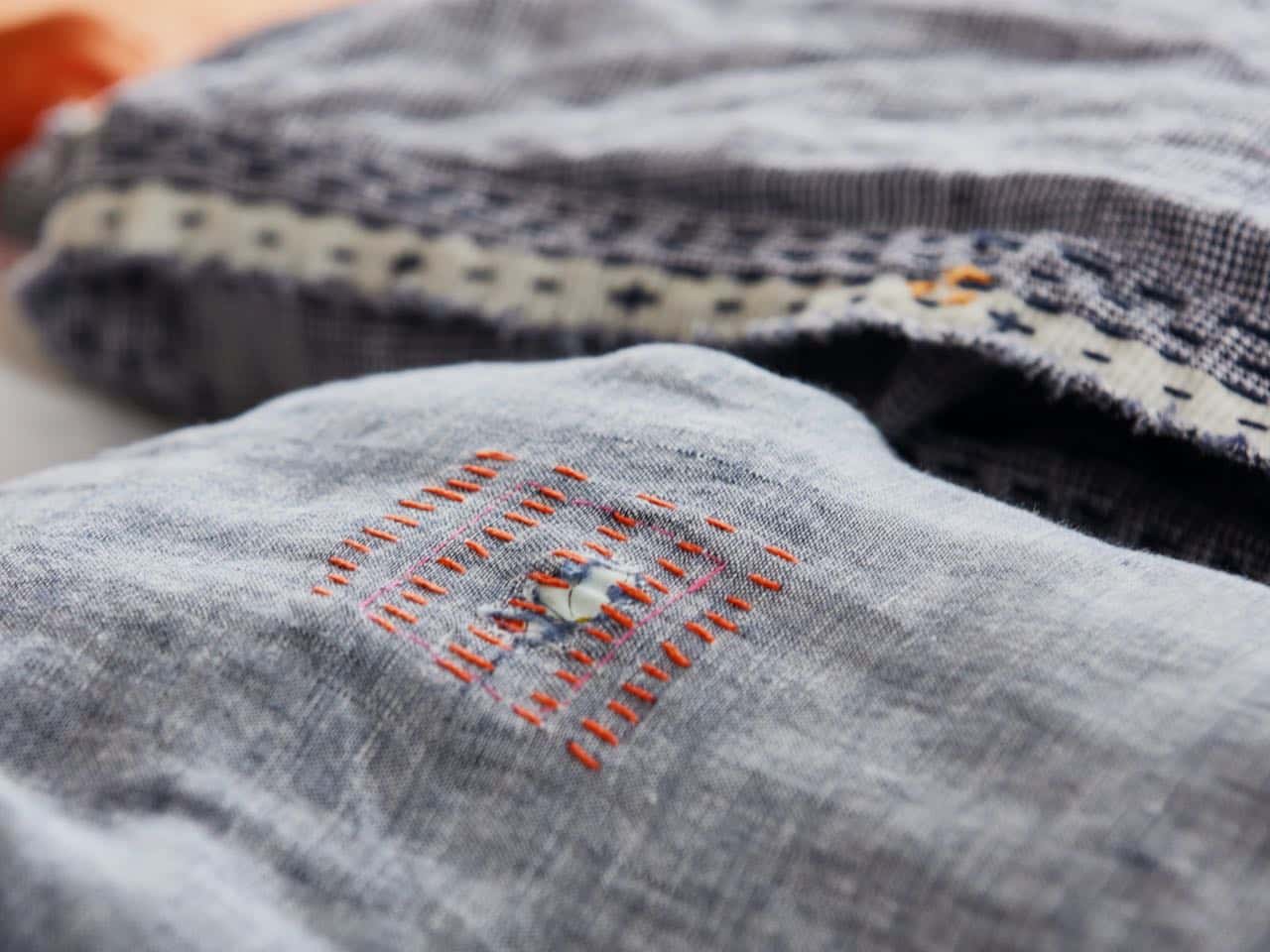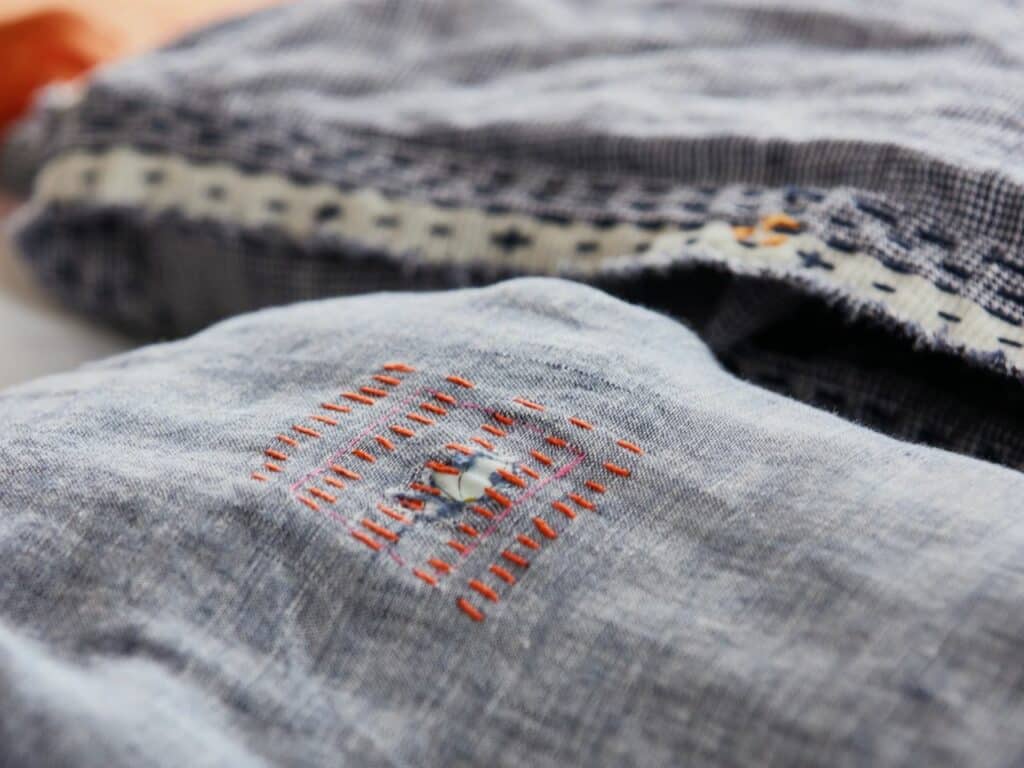 Thank you, thank you…
This book has benefitted enormously from the thoughtful illustrations by our ongoing creative collaborator Brenna Quinlan, plus gorgeous linocuts by Dalee Ella, and beautiful photos by Sam Shelley – styled with the excellent eye and invaluable help of Michelle Crawford.
There's many other hands and brains inside this book's construction, as I slowly pieced it together over a few years of poor health and overwhelm (ironic, right?) – thanks to all those lovely humans, particularly Nick (of course!) and Koren Helbig.
And then there's the fine crew at Murdoch Books who initiated the book and then put it all together, for which I am greatly thankful! Thanks particularly to Jane Morrow and Alex Payne.
I can't wait to hear what you all think of it!
A note that this Handbook, in some senses, is an extension and companion to our online Permaculture Living Course, which has been running seasonally for the past 4 years, and which grew out of 15 years of Intro to Permaculture weekend courses all over Australia.
We've welcomed thousands of folks from all over the world into this online course now, so it seemed high time to create a book of helpful habits that had it's own life, but also spoke the same language as the course.
So thanks to all our permaculture students from your enthusiasm and feedback, we've learned so much from you all, and you are all brilliant. Keep going, you're doing great x