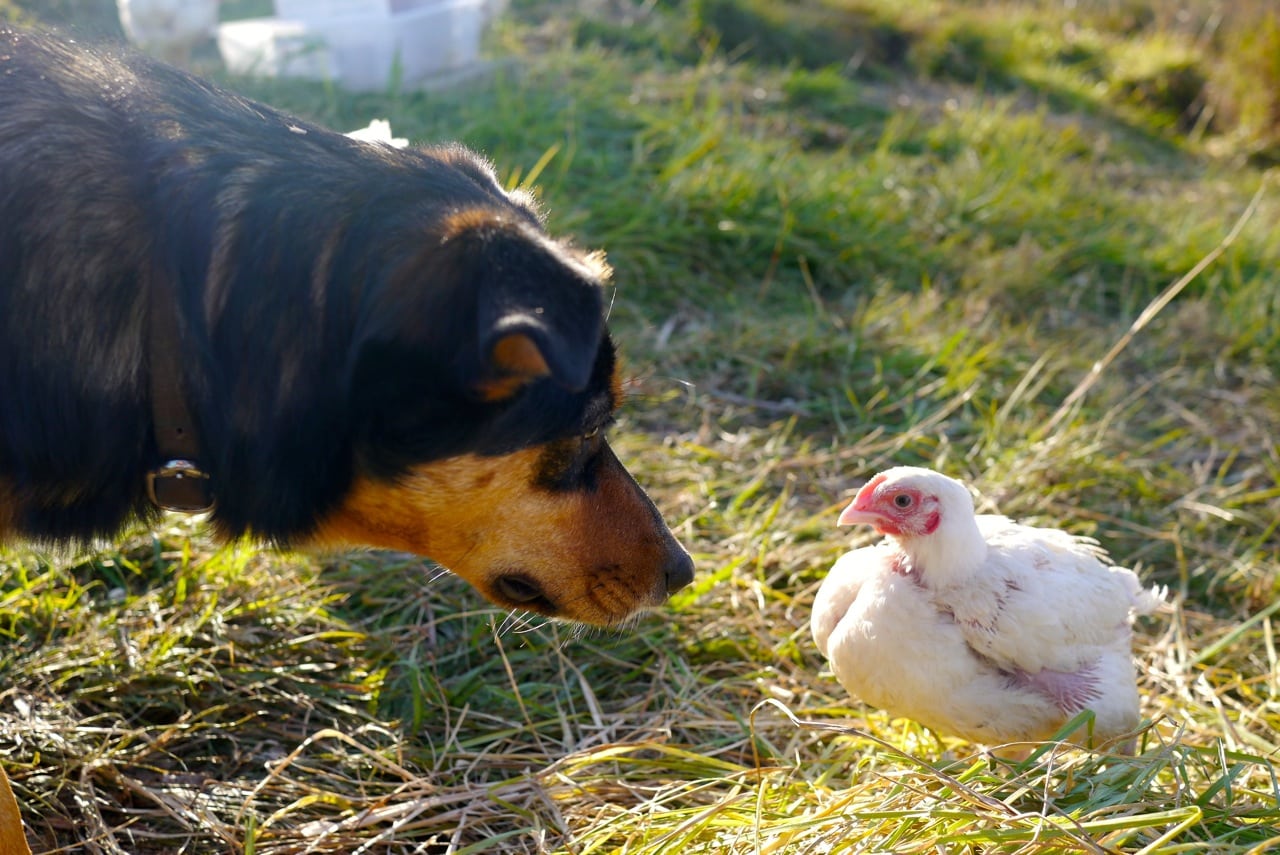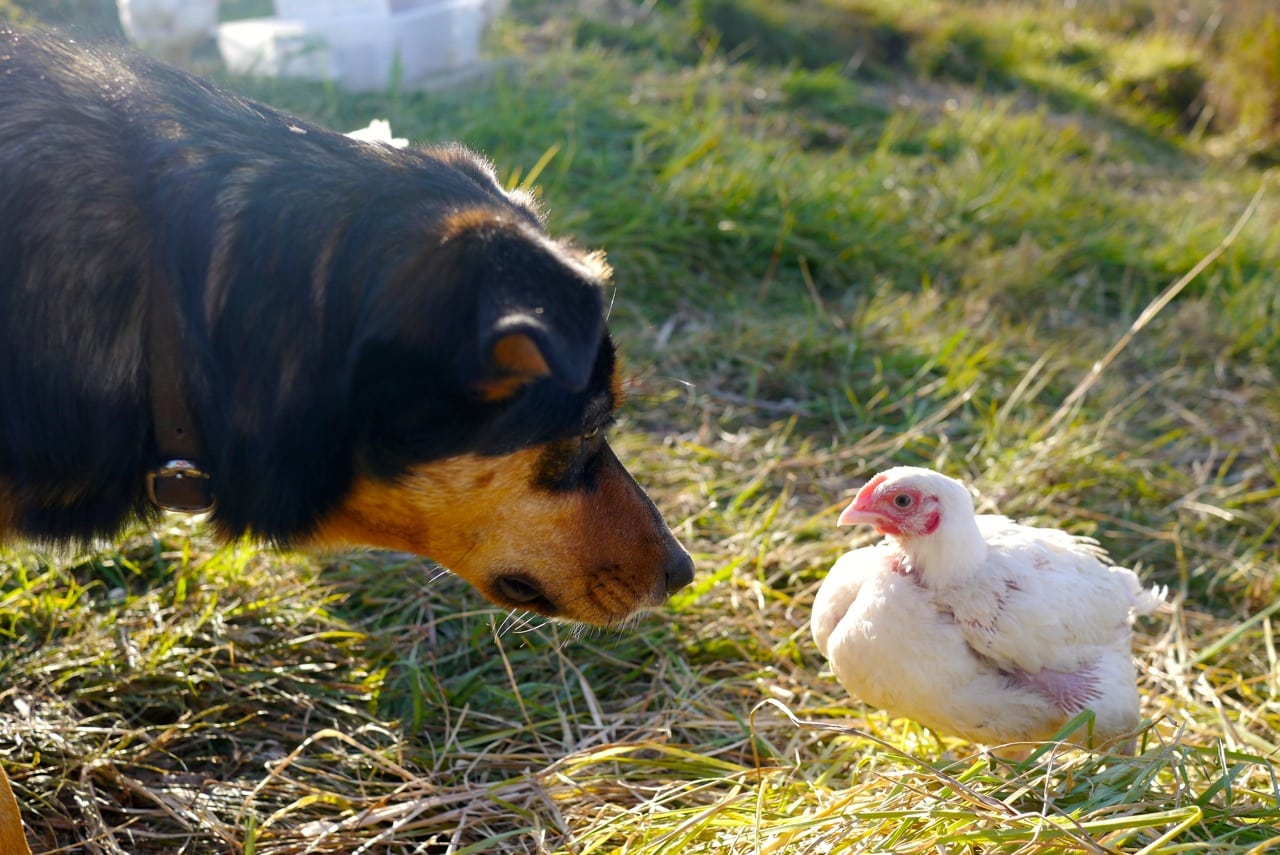 Since we left the farm, our attitude to meat has shifted. Out of necessity, mostly.
No more chest freezers full of home raised + slaughtered pigs + lamb, no dispatching + plucking of ducks or chickens, no random haunches of feral venison, home cured bacon or roadkill kangaroo backstrap.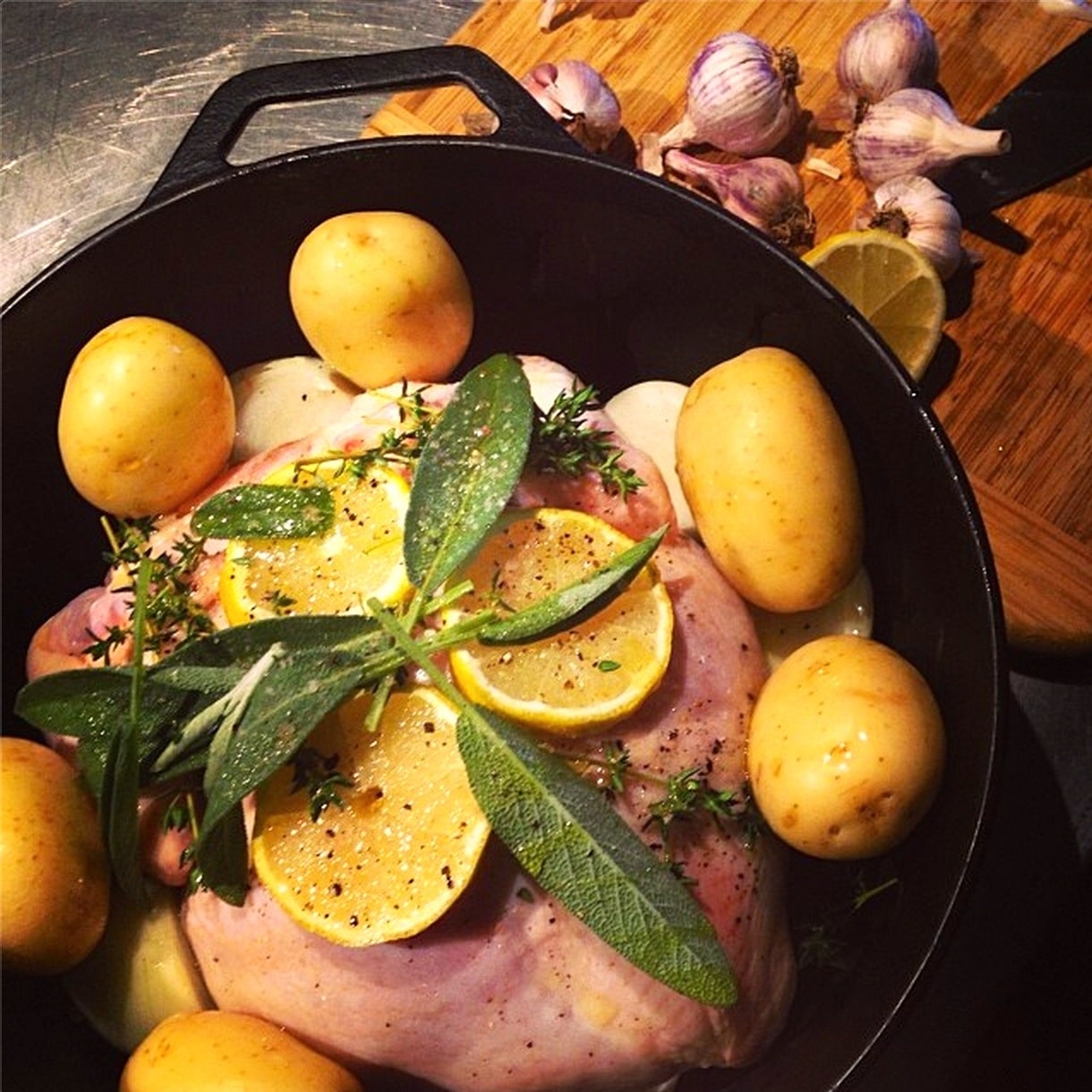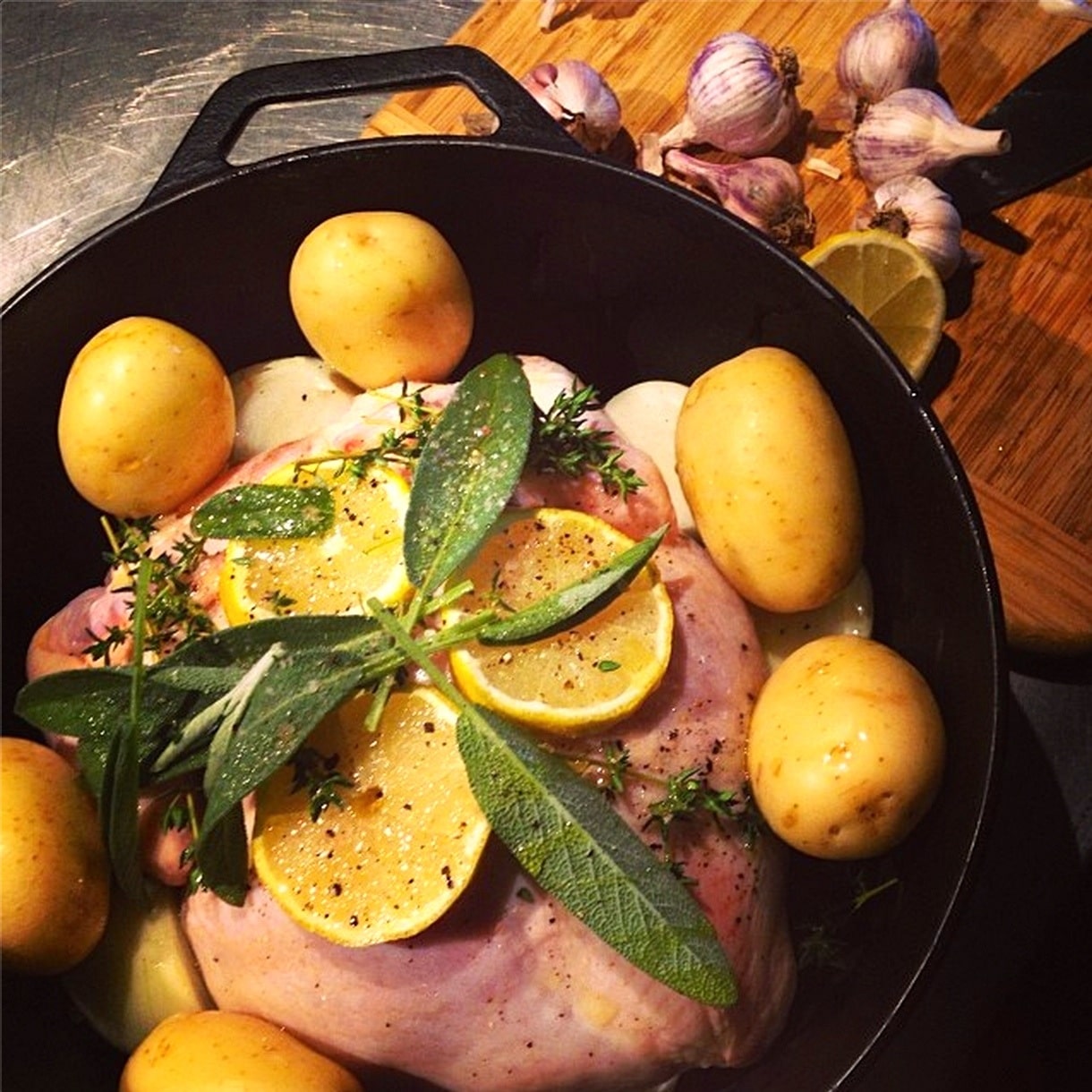 Not that we ate meat every day at the farm, mind you. There were always more veggies than meat on the menu. But when we did want meat a few times a week, it was there.
In quantity, if not very expertly cut up (no bandsaw, you see – lots of roasts, not many pretty french cutlets).
And when we did eat some meat, we knew where it had come from, the life it had lived, and that we had honoured the animal in death by using every piece we could, from head to foot.
Since we moved 'to town', there's not so much of that happening.
Not much room for a pig out the back, and we haven't swerved to avoid a kangaroo (or taken it home to butcher if we've hit it) since we left the bush.
All of which is fine and dandy, but when it comes to sourcing ethical meat, especially things like chicken, it gets tricky.
Our solution has been to eat only the meat we can source that's certainly and definitely ethically awesome.
Pork we can get from our friends at Buena Vista Farm, where the pigs have an enviable pastured life with ocean views, followed by their requisite one bad day.
There's local lamb and beef we can access via our local food co-op Greenbox, who source the most local and ethical stuff they can. But we've only purchased a bit.
Call me a meat snob, but I think I've been spoiled, or perhaps enlightened, by raising my own.
I cannot, and will not, buy meat from the supermarket now that I'm back in the 'burbs.
I just can't do it.
And that's ok. Bring on the broccoli and local potatoes. But you know what i secretly miss? I miss chicken.
I don't expect it every day, or every week.
But having access to one happy, pastured chicken a month, that I could bake with care and herbs, and serve with love and veggies, would be grand.
Chicken that's lived it's life out in the air and the sun and the grass, eating bugs and grubs, hanging out with other chickens, warm in the night, and then been dispatched quickly and cleanly.
Chicken with that gorgeous yellow fat underneath it's skin – that miracle made apparent, that animals do so well – the conversion of grass + grubs + seeds into nutrient dense fats that sustain my family, that make my little boy's brain and body grow.
Ok you get it. I really like chicken. But only real chicken. Only real, ethical, pastured, great-life-one-bad-day chicken.
That other stuff can stay right where it is on the supermarket shelf, as far as I'm concerned.
Its a bloody travesty to feed that stuff to anyone. And a crime to raise chickens that way in the first place.
And so, there has been no chicken in our house since we decamped from the farm.
However.
The other weekend I was lucky enough to spend a little time at Autumn Farm down near Bega visiting my friend Annie. And guess what Annie and her partner Genevieve spend their time doing at Autumn Farm?
They raise chickens! Properly! I was extremely stoked.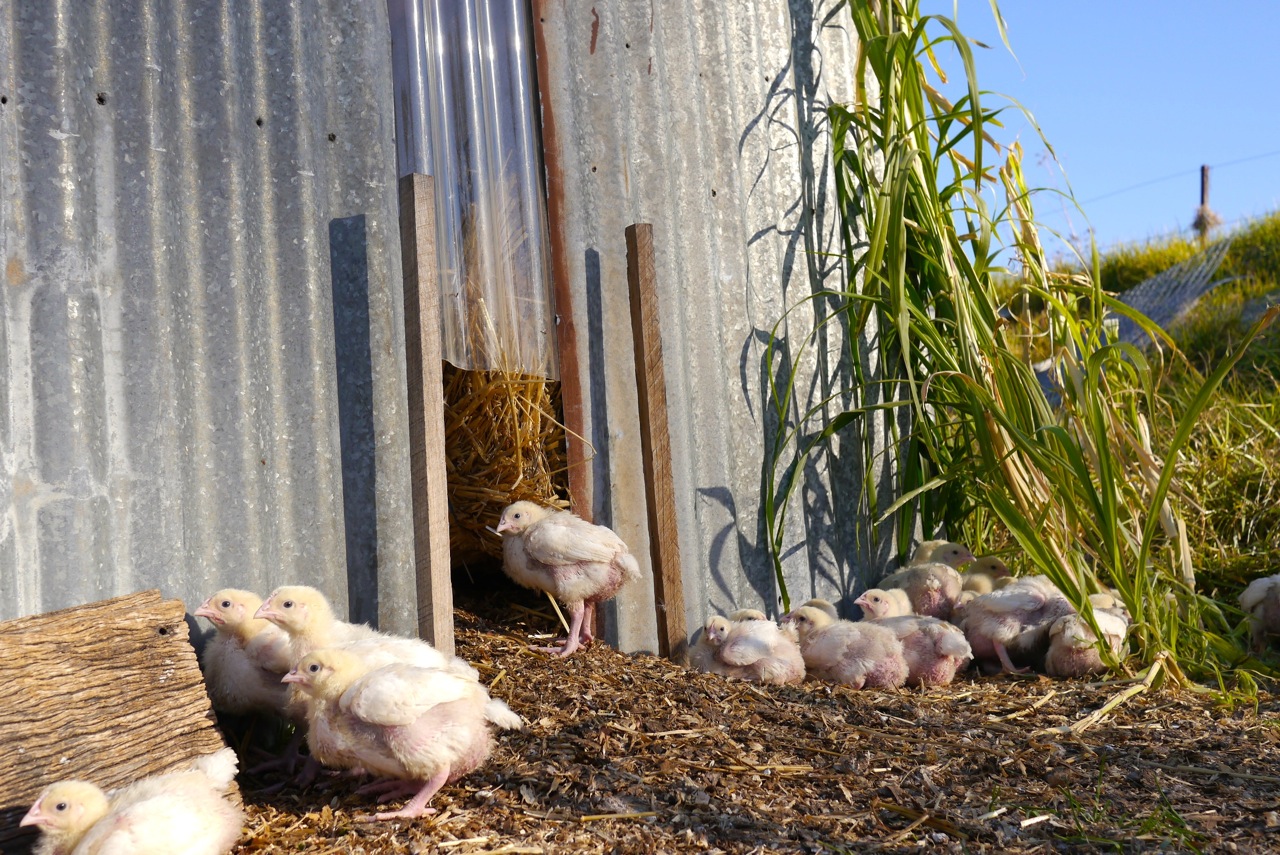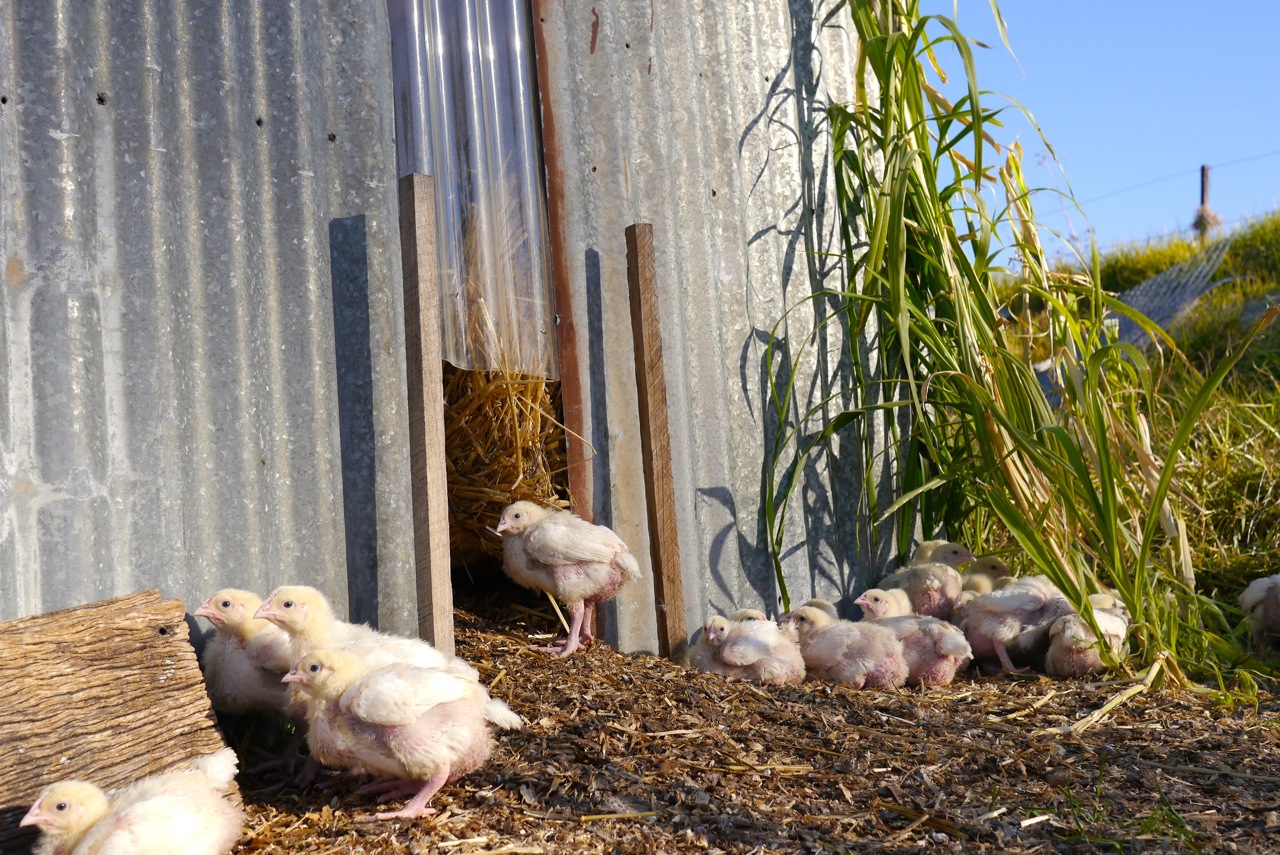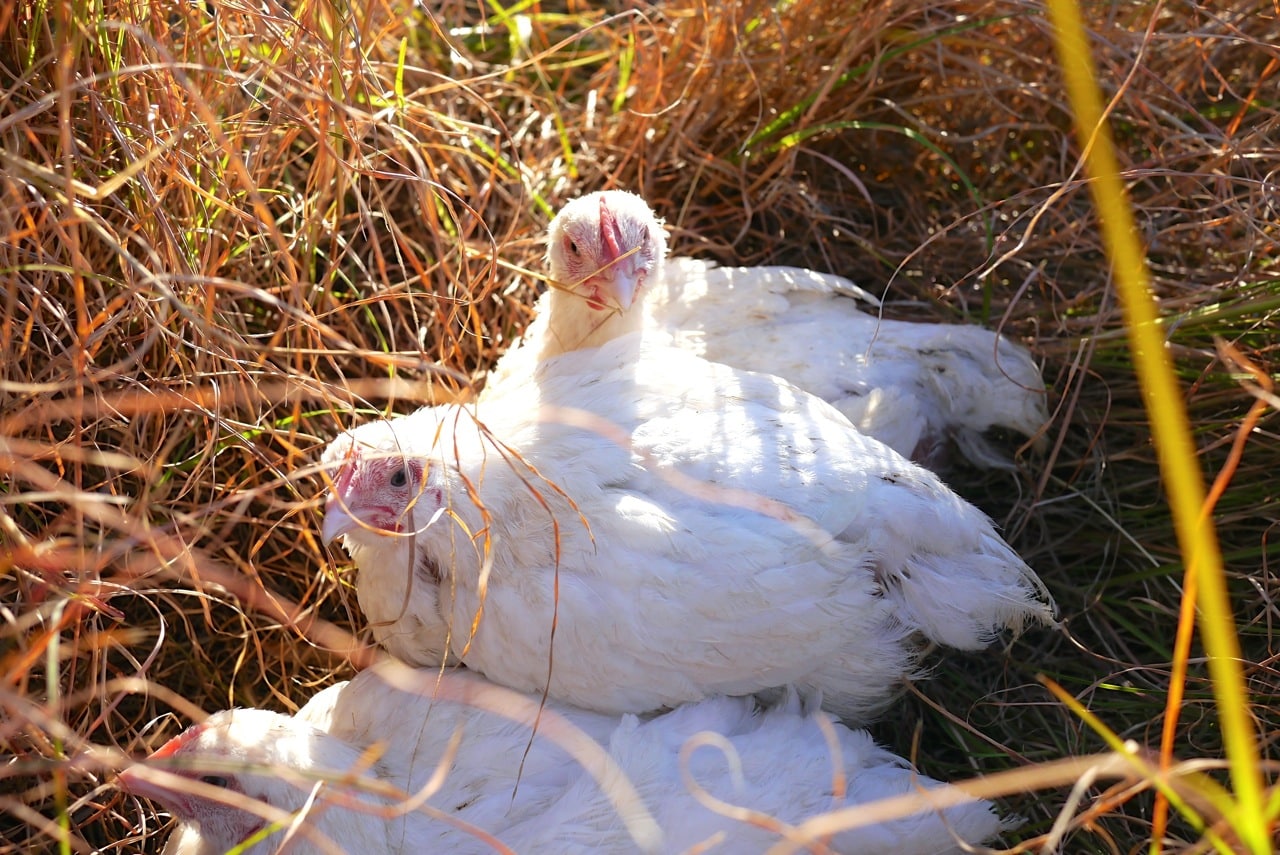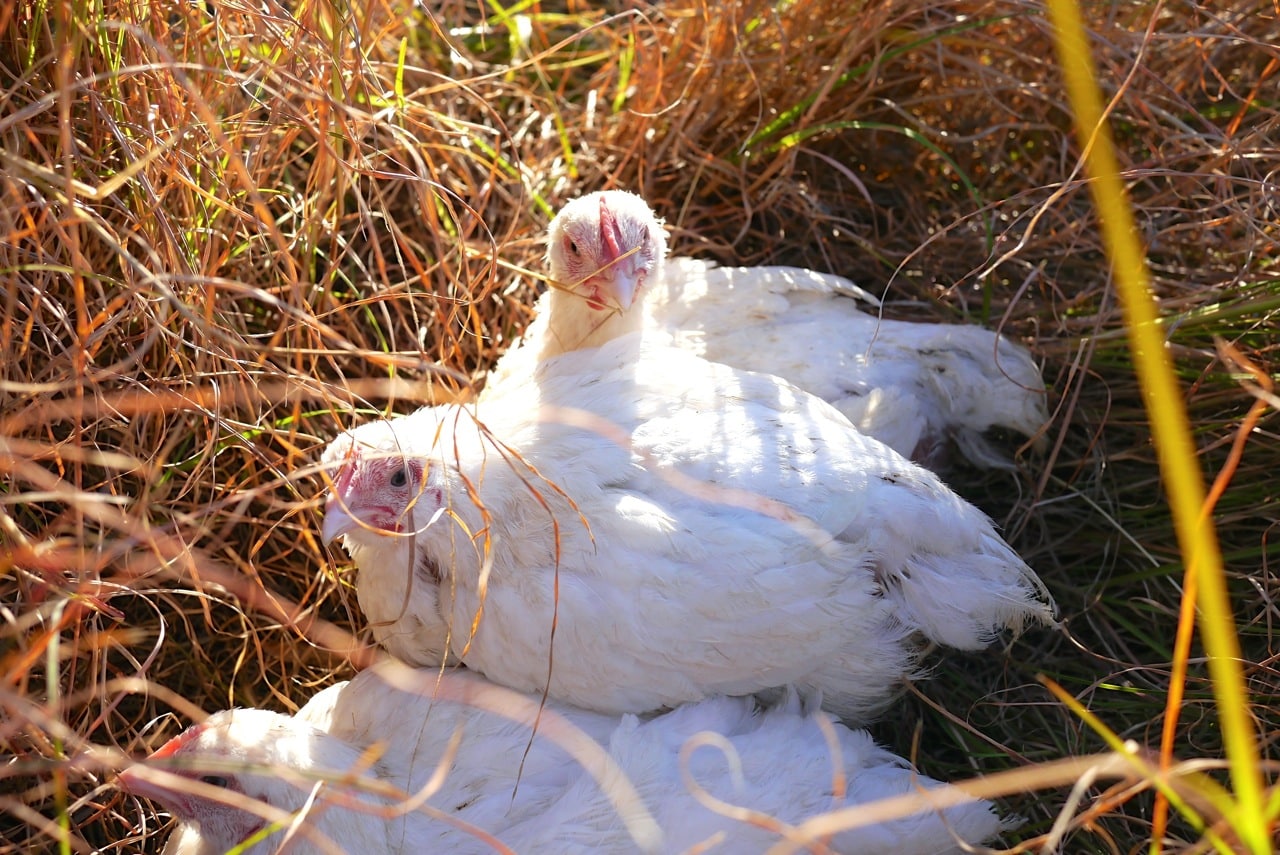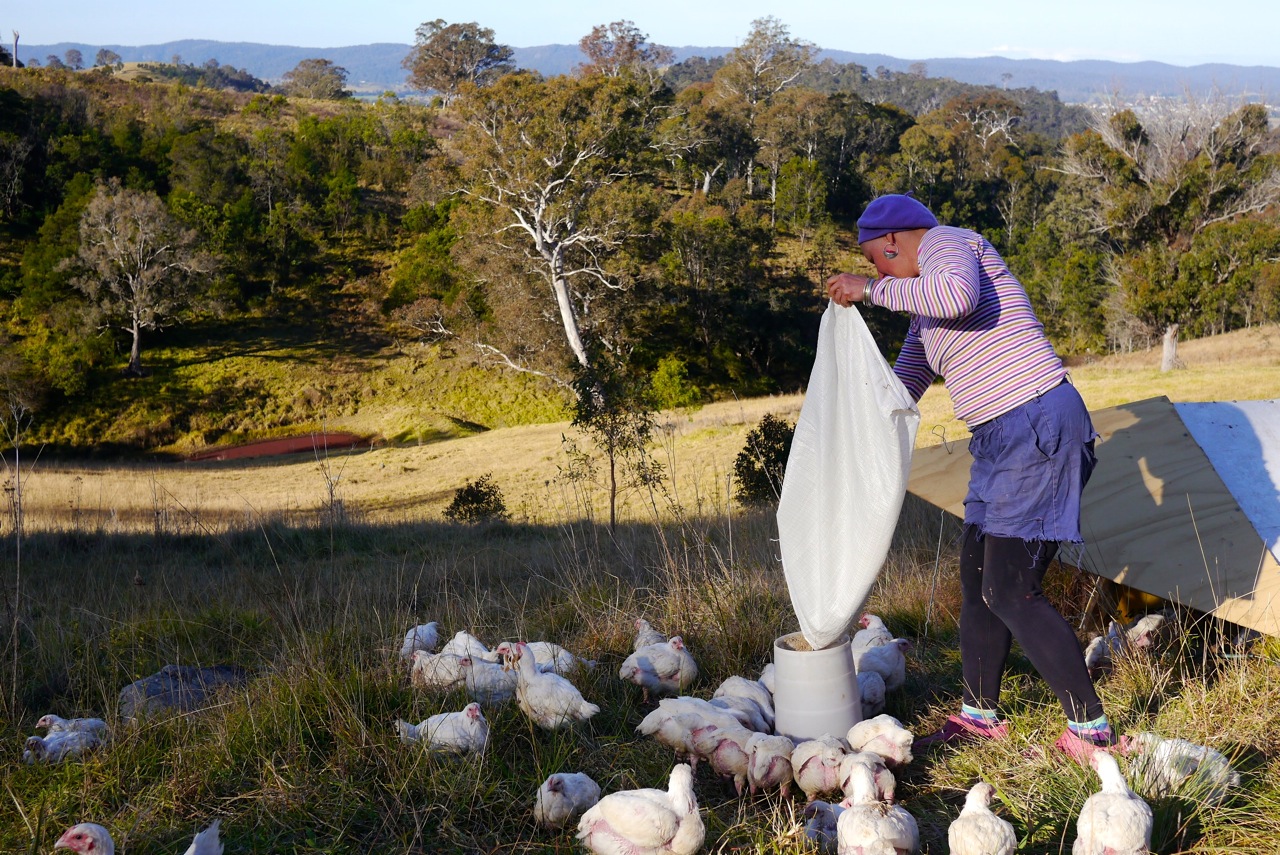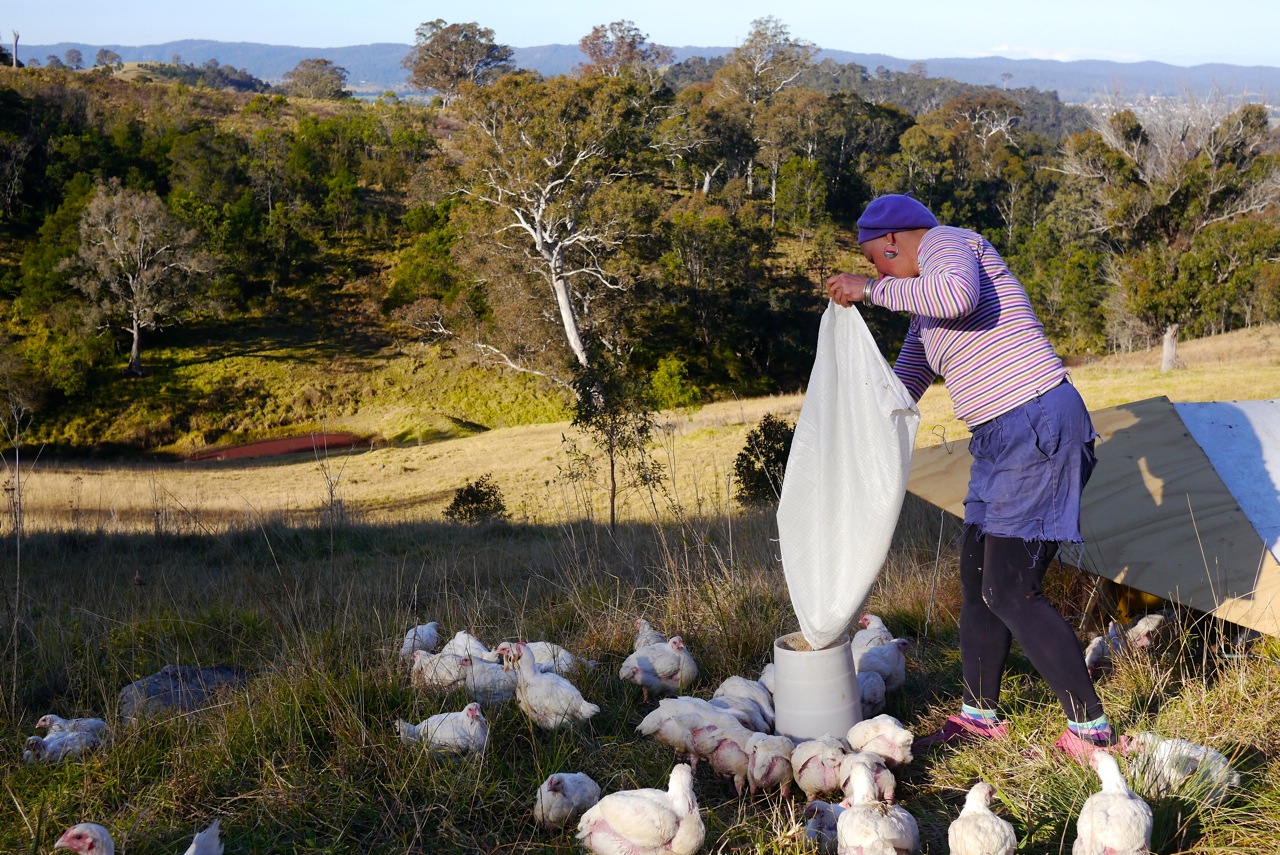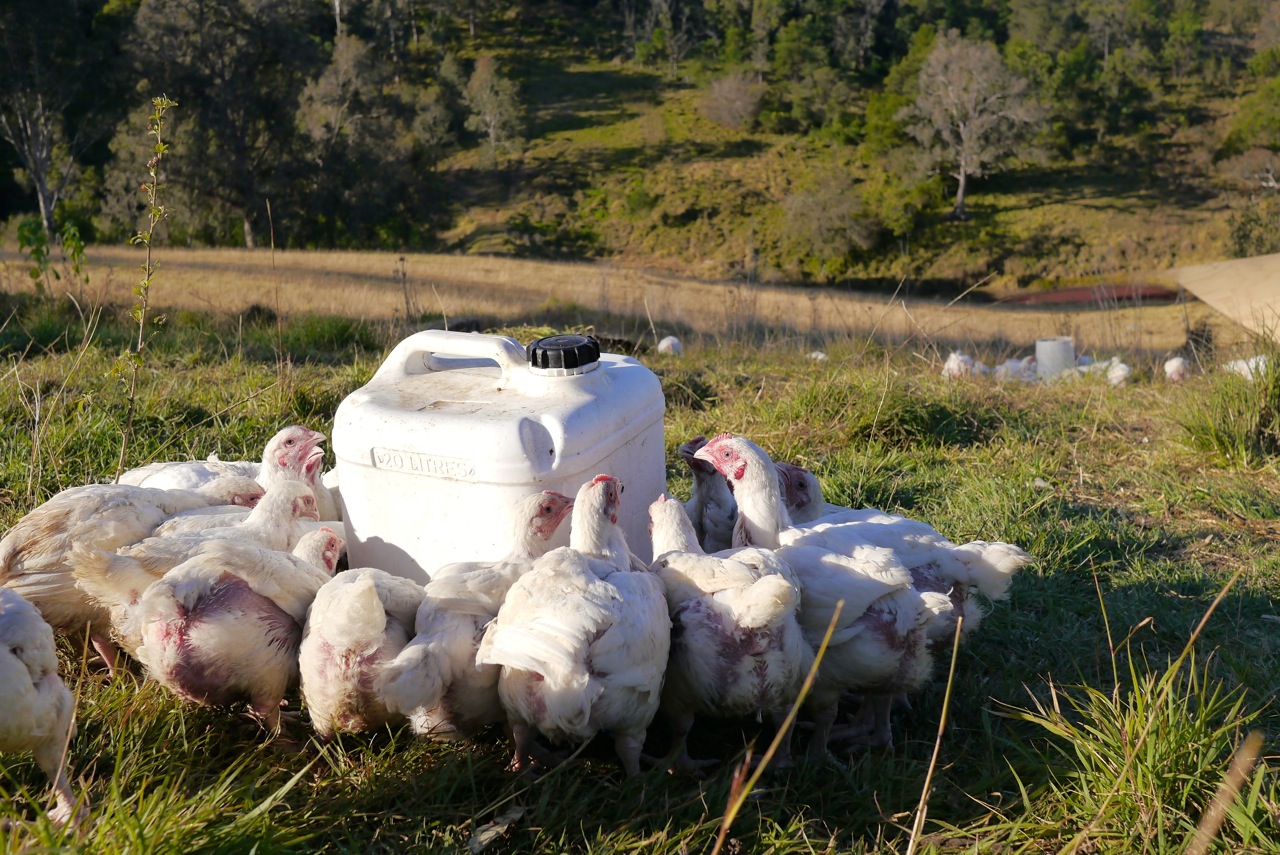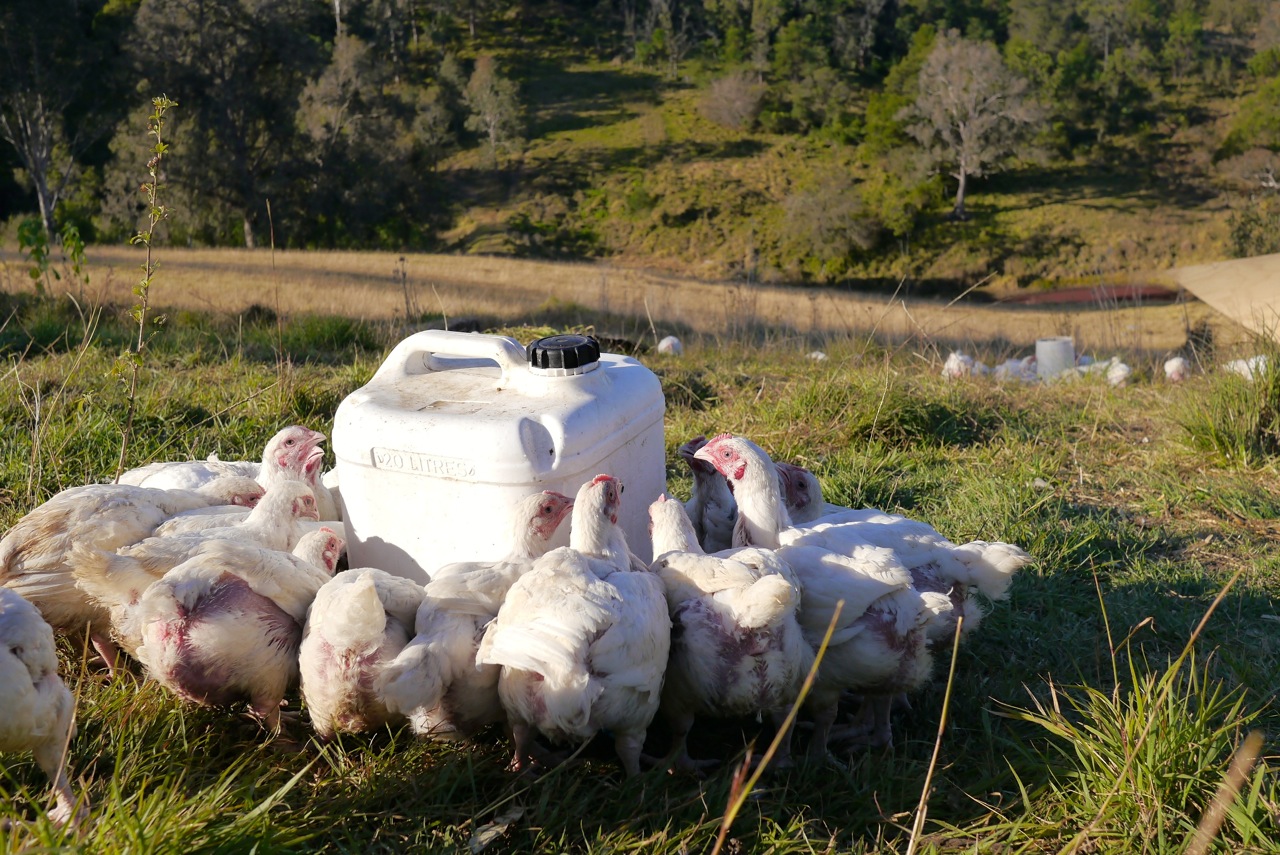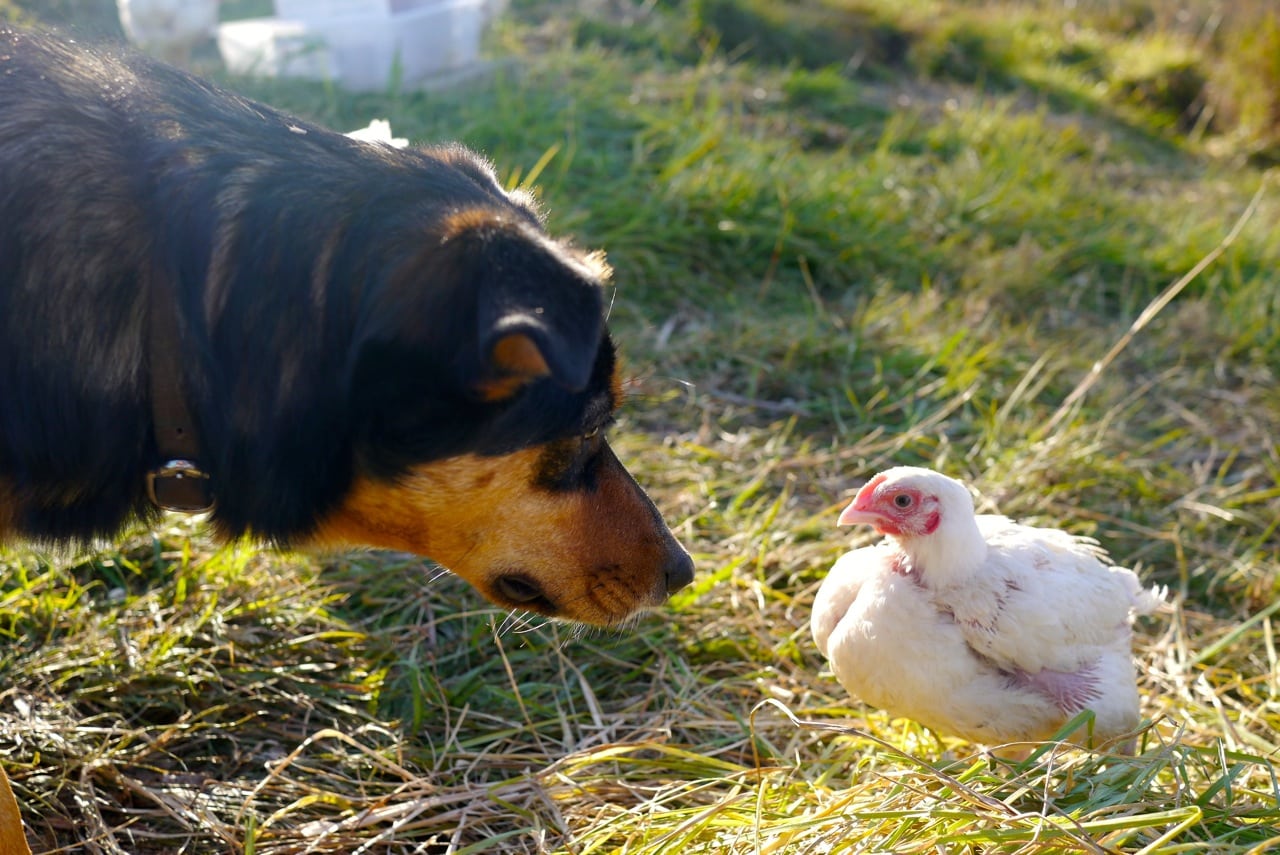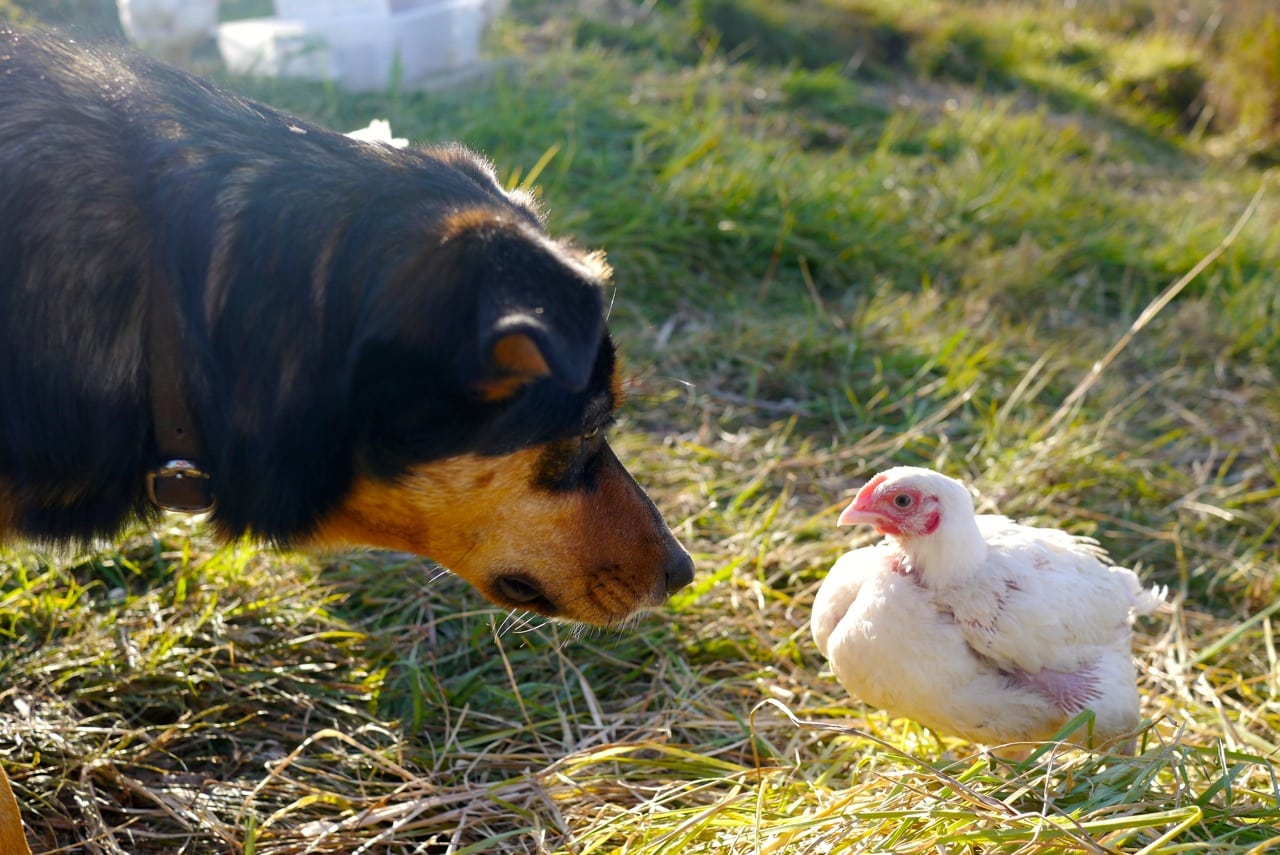 Even better, I was visiting just after abattoir day. The day that happens every three weeks where Annie and Genevieve take their latest batch of pasture raised broiler chickens to the little co-op abattoir down the road, process the lot, then sell them to their chicken CSA customers.
And there were a few chickens left over. Cue happy dance.
I was so, so pleased that three folks didn't come to pick their allocated chickens up that day. Thanks, whoever you were.
Can I have them? I asked. What, all of them? Annie said. Yes please, can I? Sure.
Now to the price bit, which is actually the point of this whole article.
These chickens were $12 a kilo.
Can I just state for the record what an absolute bargain I think that price was.
I got 5 chickens, weighing between 0.8 and 1.3 kgs. That's five months of chicken at our place. AND I even scored 1 kg of pastured chicken livers.
That's real, pastured, antibiotic free, super duper the-way-it-should-be organ meats. Do you know how amazing this stuff is for you?
What a score.
I'm aware that not everyone sees $12 a kilo chicken as a bargain.
Talk about ethical meat and you quickly end up in a debate about price and equitable access to food.
Surely everyone can't afford that sort of fancy-pants chicken? Go home, ya rich hipster wanker.
But I feel like we're talking about different species of animals here, to be frank. These $12/kg chickens are not, not anything even remotely like, your $4/kg supermarket chicken.
Their similarities end from the day they arrive at their respective farms as day-old chicks.
At Autumn Farm, the chickens have warm bedding, fresh air, sunlight, the ability to scratch and forage, proximity to other chickens, daily pasture moves, the ability to sit and walk about in the sun, quality organic feed supplemented by bugs and grubs, tended with care and slaughtered by hand, by the people who raised them. All of which takes considerable time and energy to make happen.
No eye irritation, no routine administration of antibiotics, no crowding, no crushing, no suffocation, no living caked in shit, no fluro lights till midnight to make you grow faster, no economies of scale and profits to the point of toxicity, no living out life in a dusty barn that is so insanely unhealthy the farmer needs to wear a HAZMAT suit just to go in there. And I think we're all up on industrial chicken abattoirs, so I'll leave that bit unsaid.
The first species of chicken, I will gladly pay for. Both for the nutrition that chicken will bring to my family, and also to ensure that small ethical farm enterprises like this thrive.
The second, I will not. I wish for no part in it.
The first species costs more to buy, and for good reason. The second species costs me less upfront, but its embodied costs are higher in every way imaginable to my planet, my family, and my food system.
If this choice means we eat chicken only once a month, or once a year, I am glad of it.
We have greens and grains and fruit enough, to see us through till the next opportunity for real meat.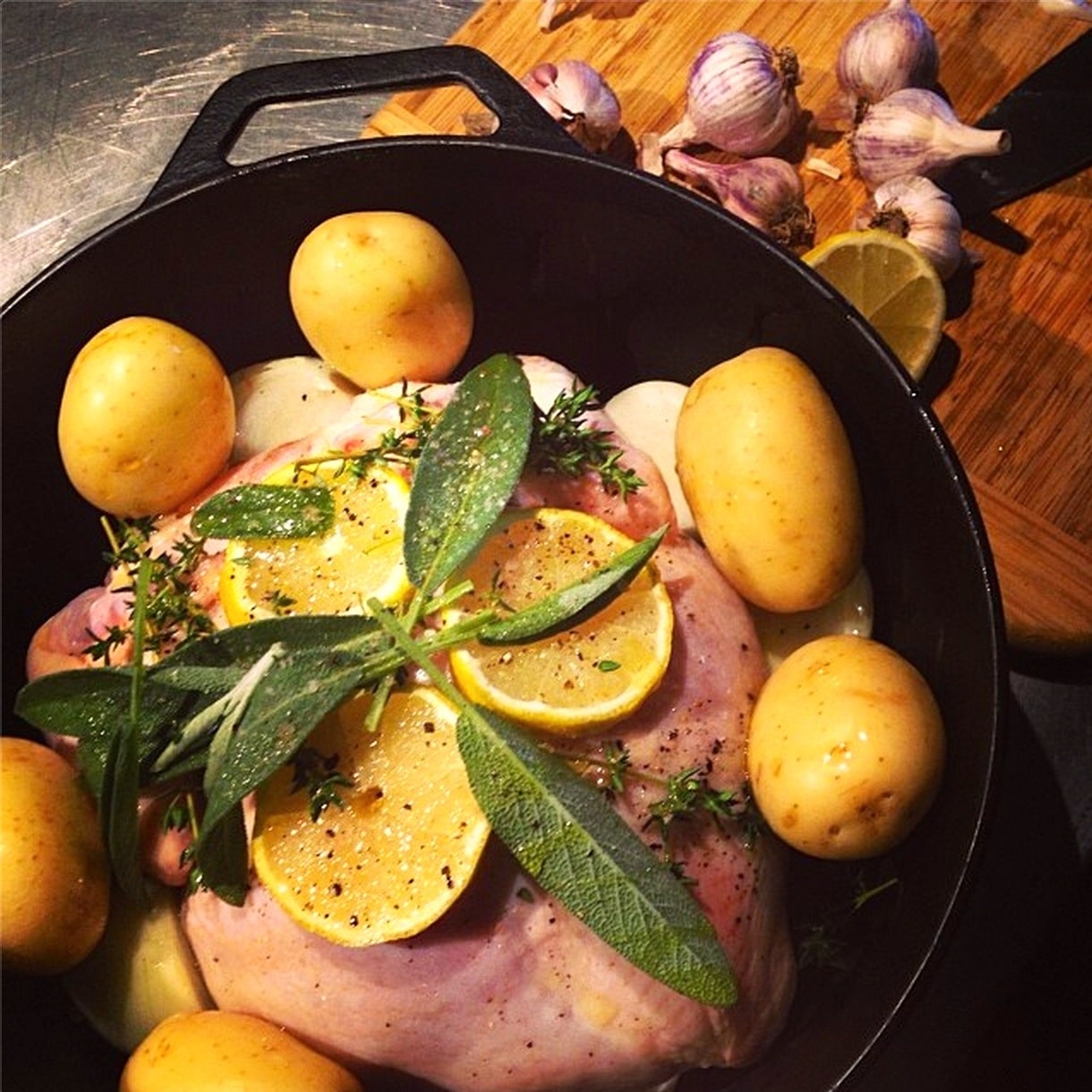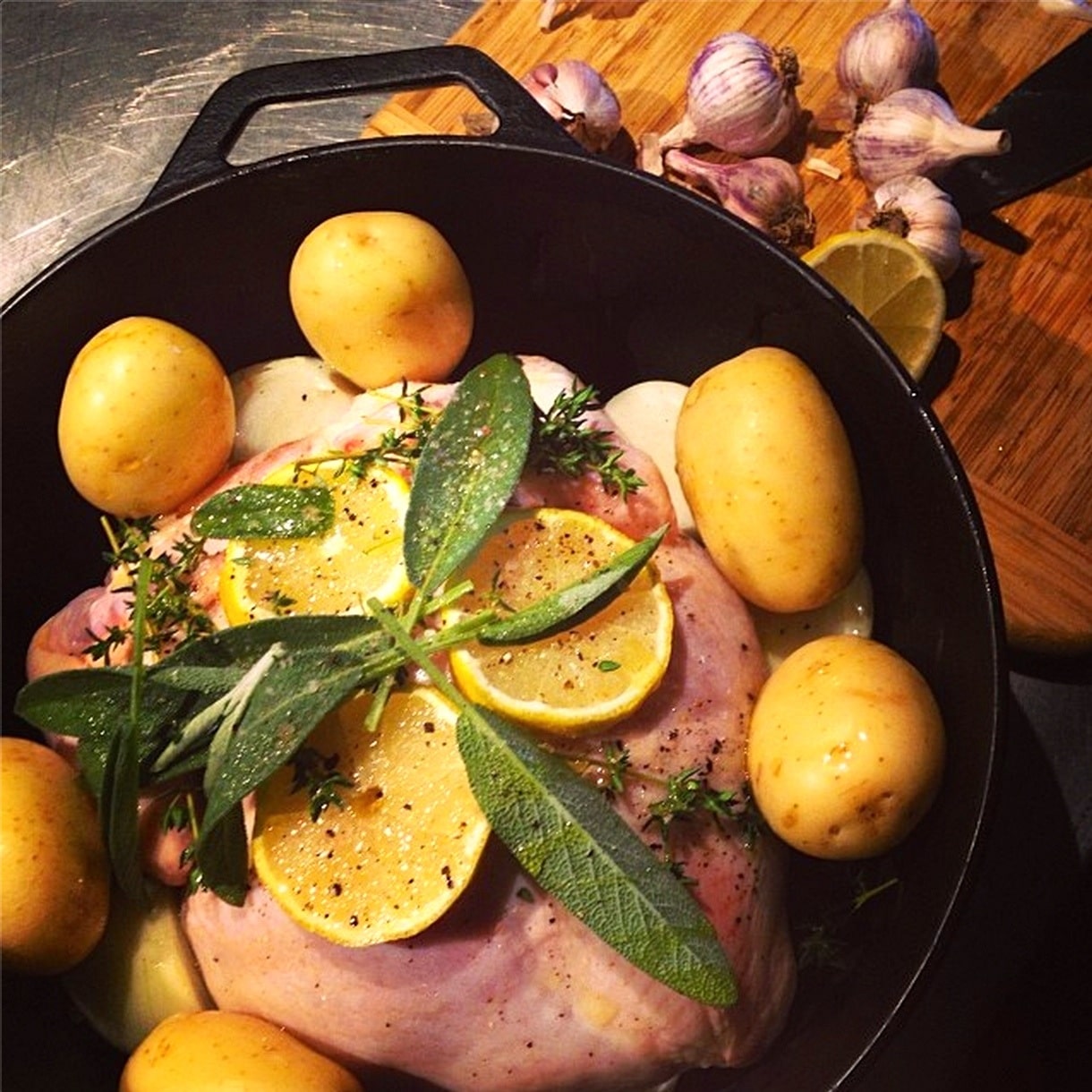 Notes:
Genevieve from Autumn Farm wrote a blogpost on the price of their chicken recently, which I loved.
If you're in Sydney, you're a lucky duck (or chicken) because you can source our friends Buena Vista Farm's super ethical pasture raised chicken via Feather and Bone Providores, who ensure robust and ethical provenance for all their meat.
If you're in the Bega Valley, you can sign up to Autumn Farm's chicken CSA and get a piece of their action, though they are somewhat overwhelmed with love.
Or you could utilise the amazing resource that is the Bega Valley Small Species Abattoir and increase your community's food security by going into raising ethical meat birds (or rabbits) yourself. Yes, that's a hint, folks with land.
Pay the Farmer or Pay the Doctor – sung by Willie Nelson.
*A note that anti-omnivore comments will be considered for their actual contribution to the above conversation (as opposed to other conversations) before being approved, as necessary.