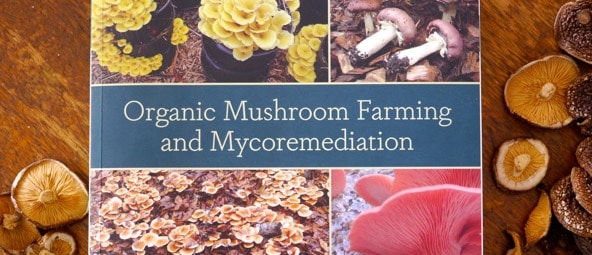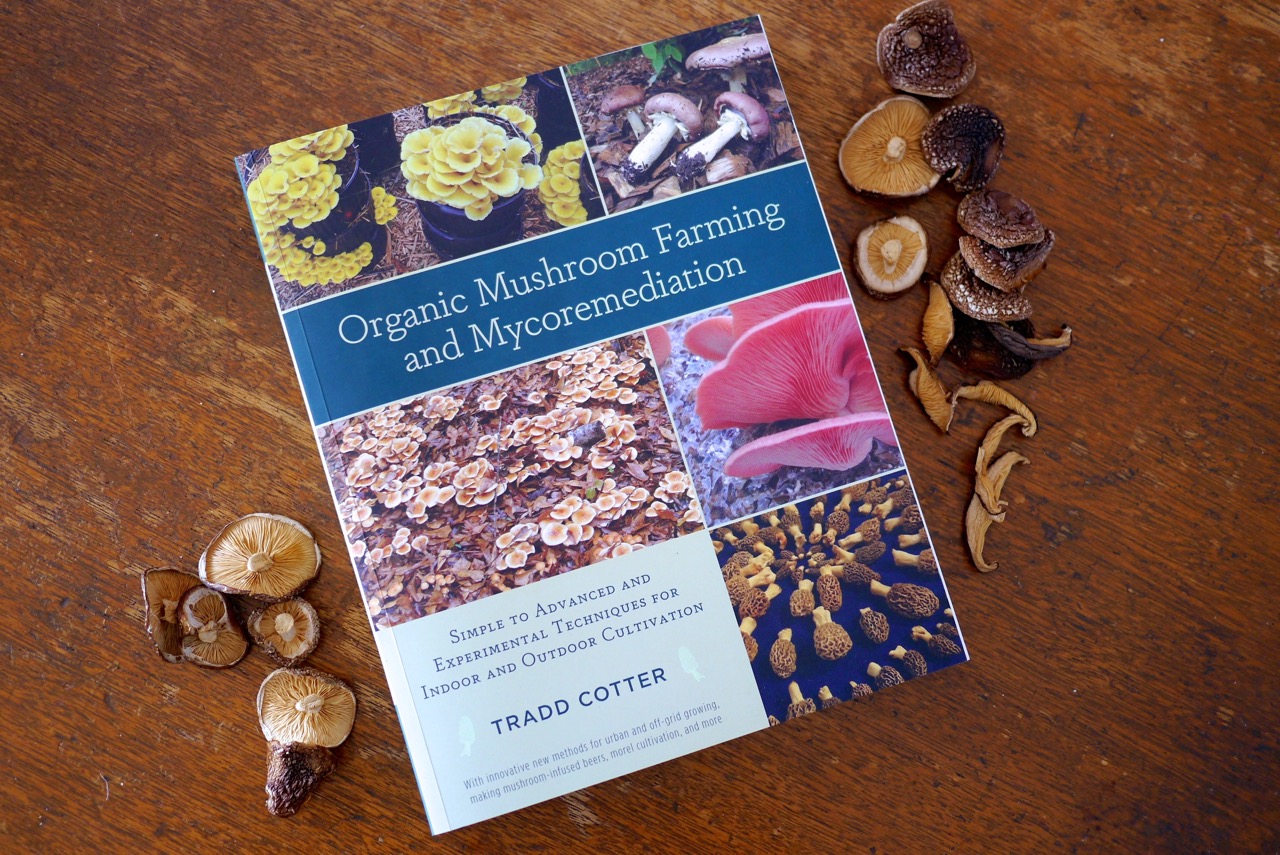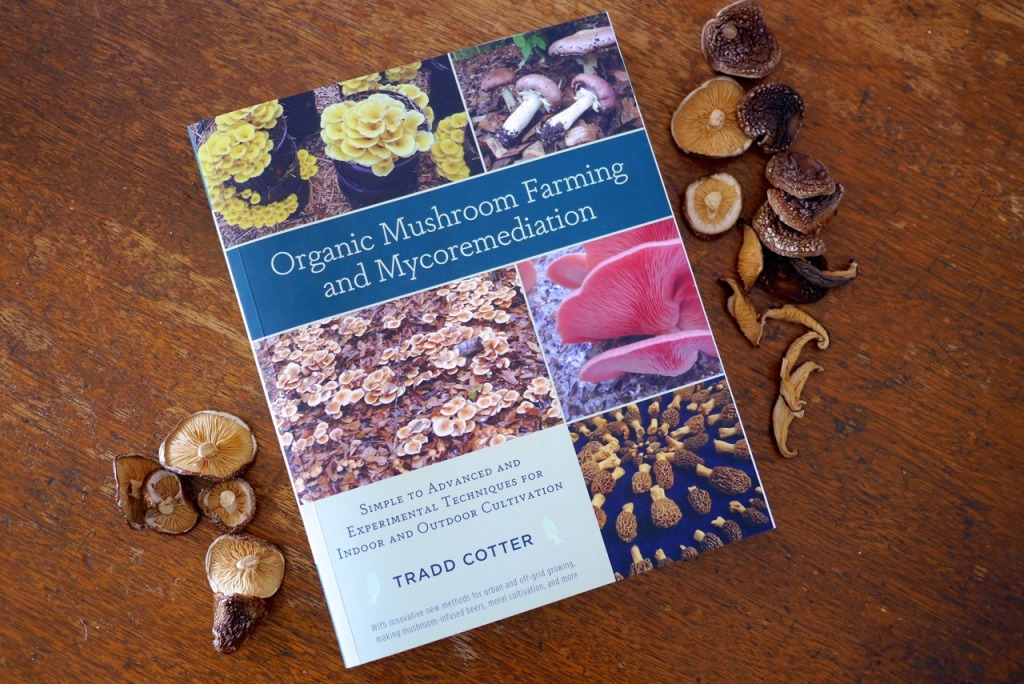 Wow, this book is a cracker. Friendly, in-depth knowledge at its best.
Written by US mycologist and dedicated home-scale mushroom cultivator Tradd Cotter, it's a great blend of practical cultivation how-tos, fungi ID and strategies for mycoremediation.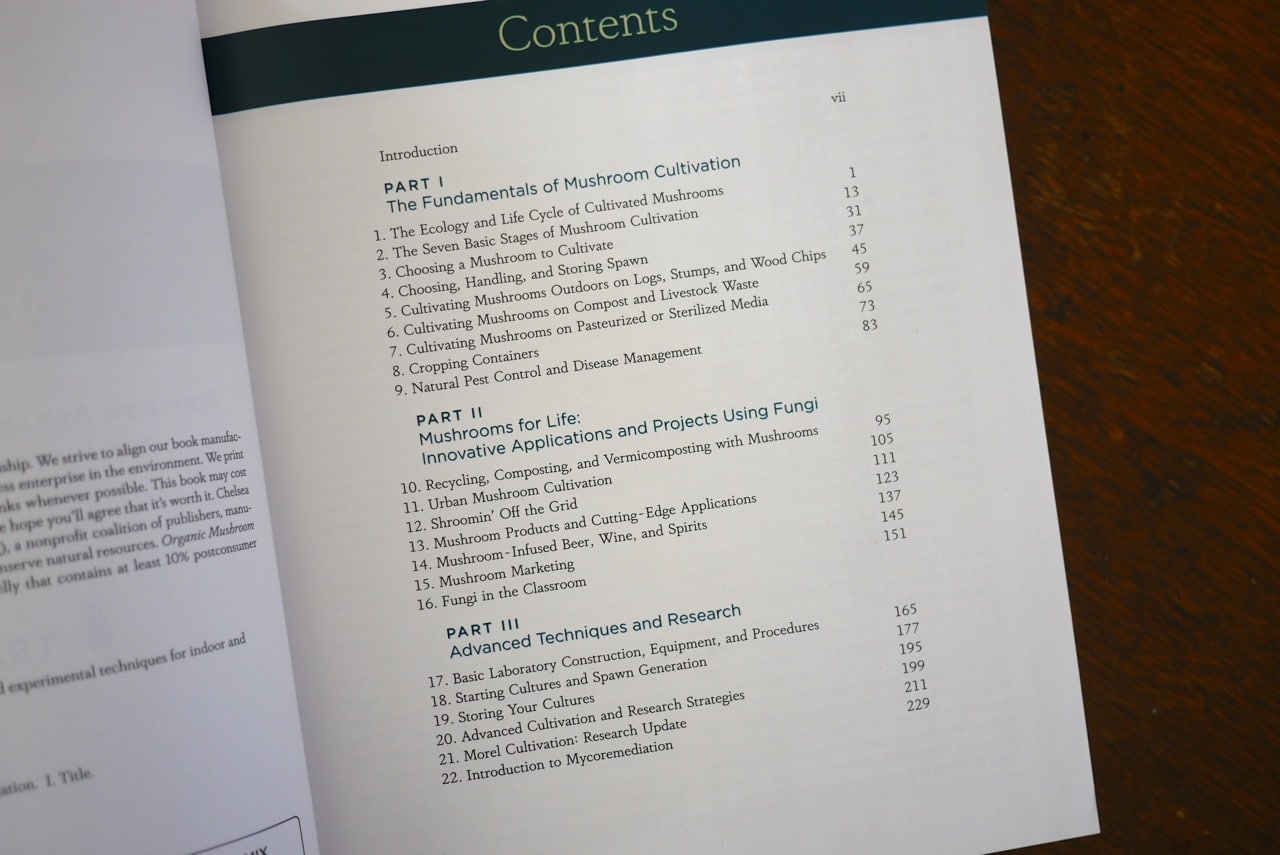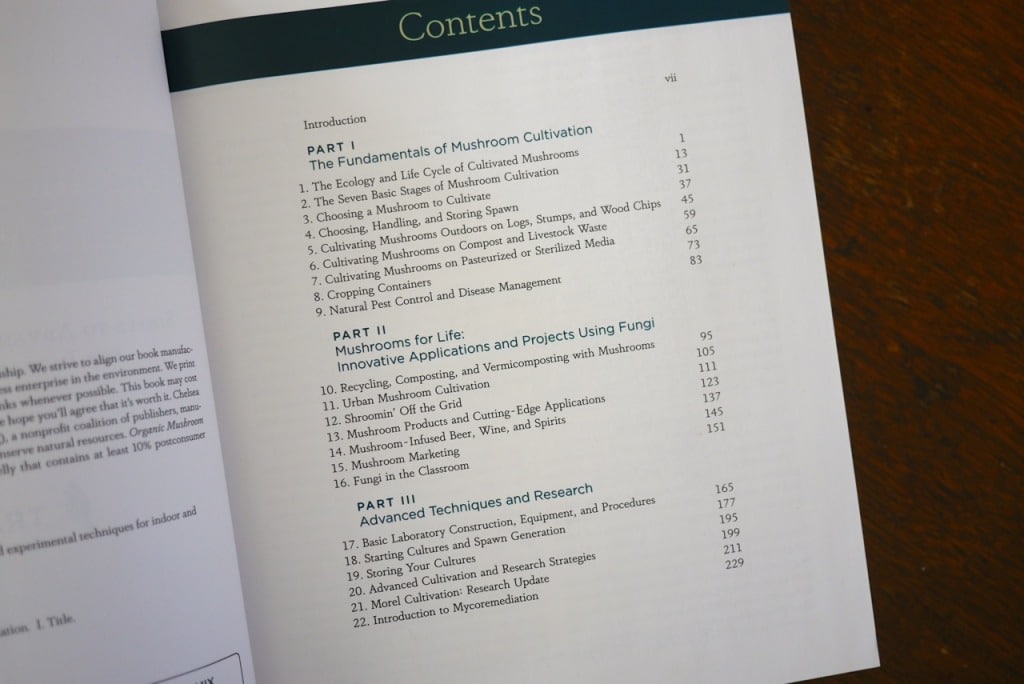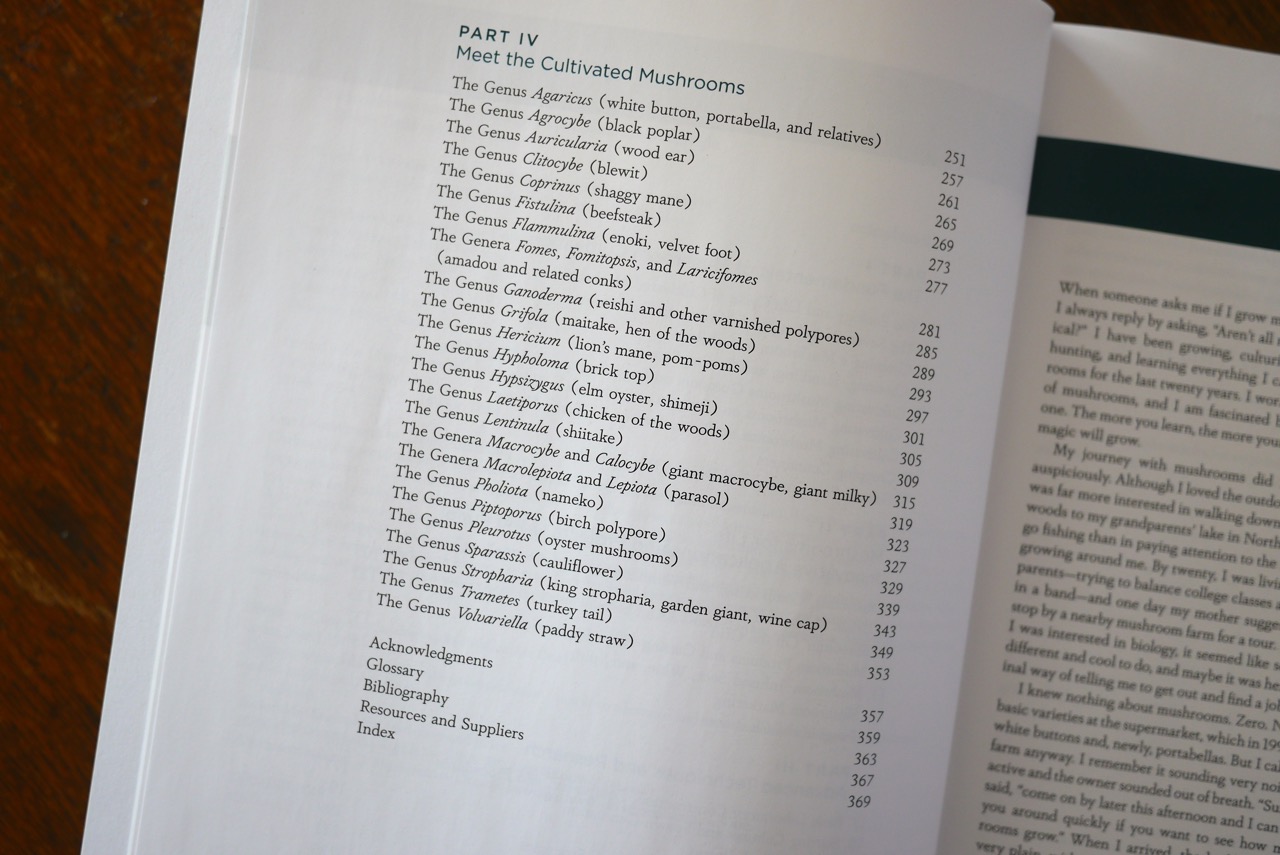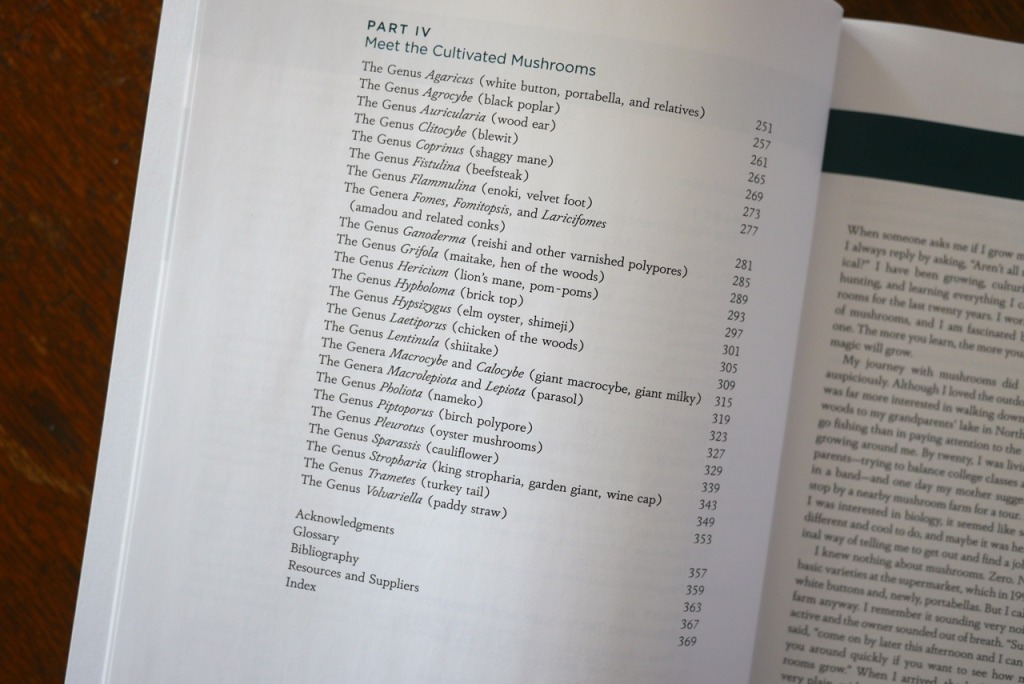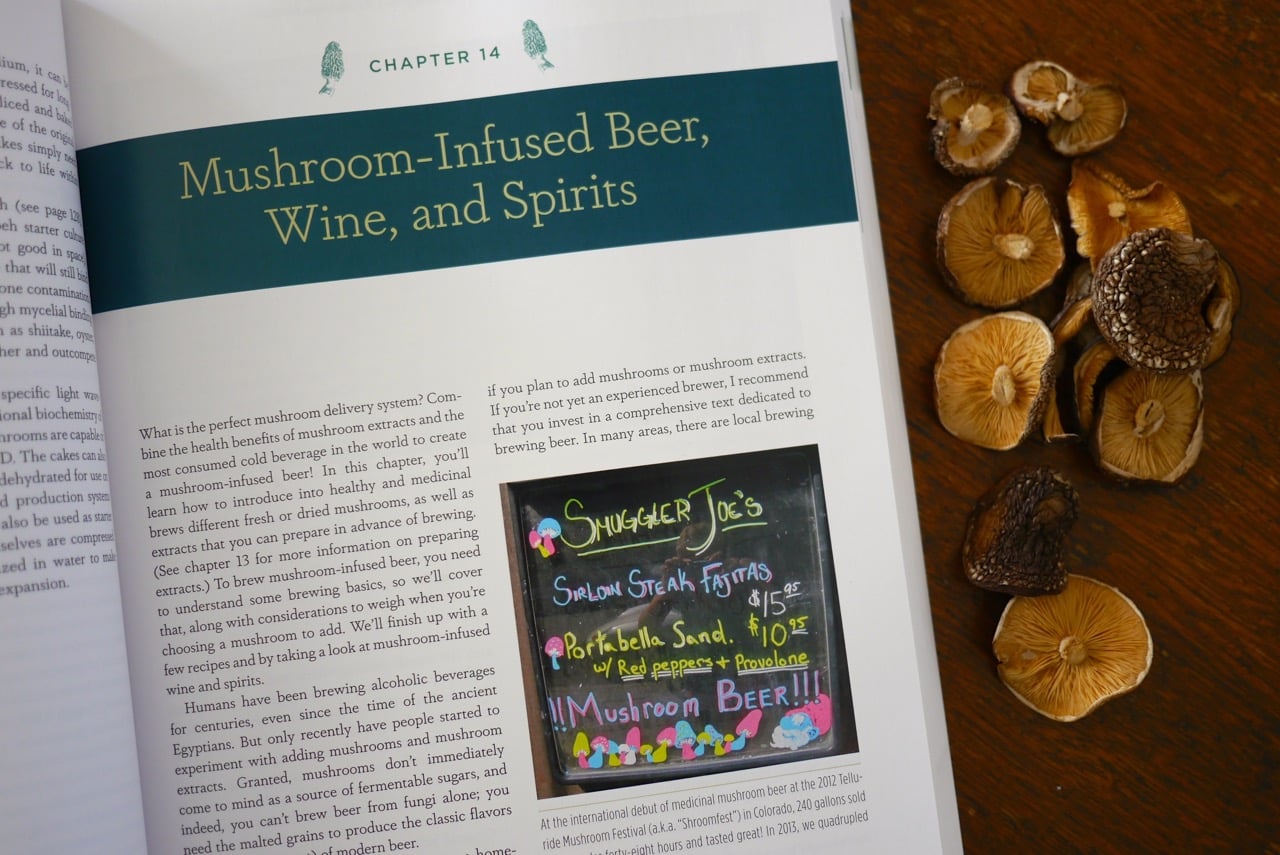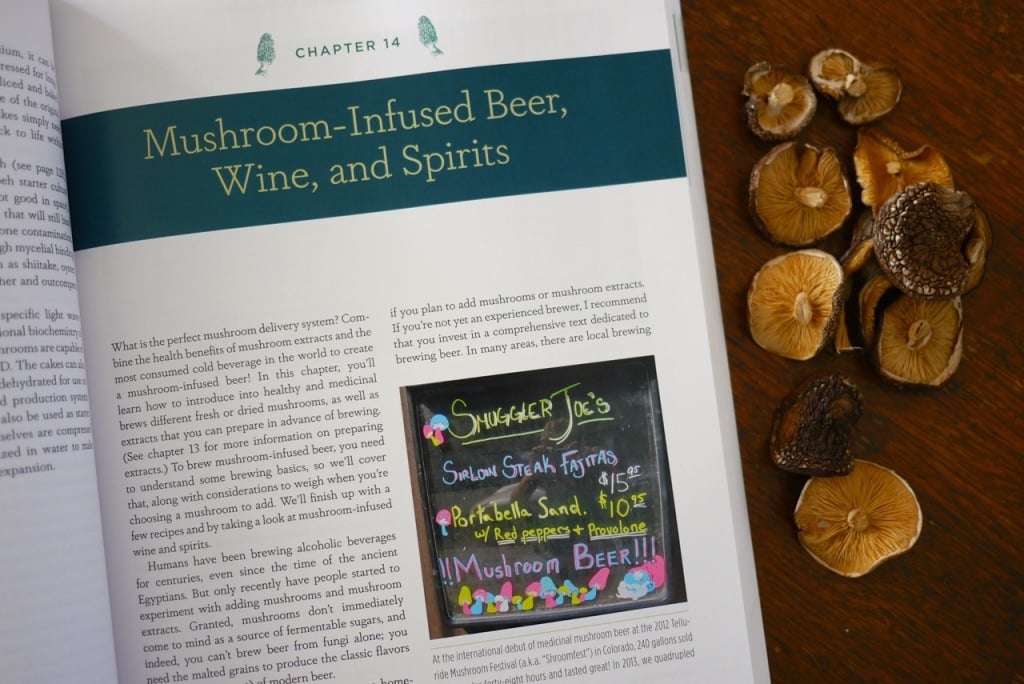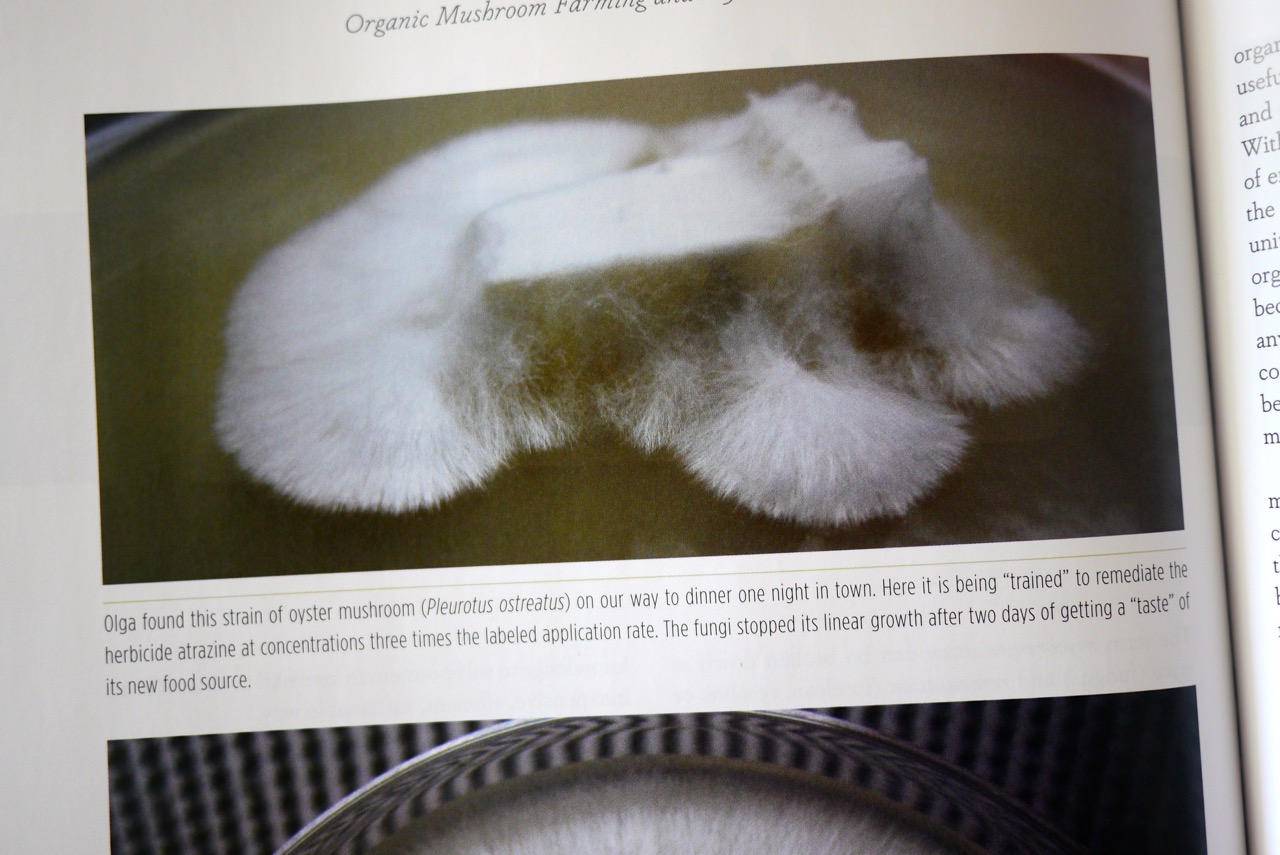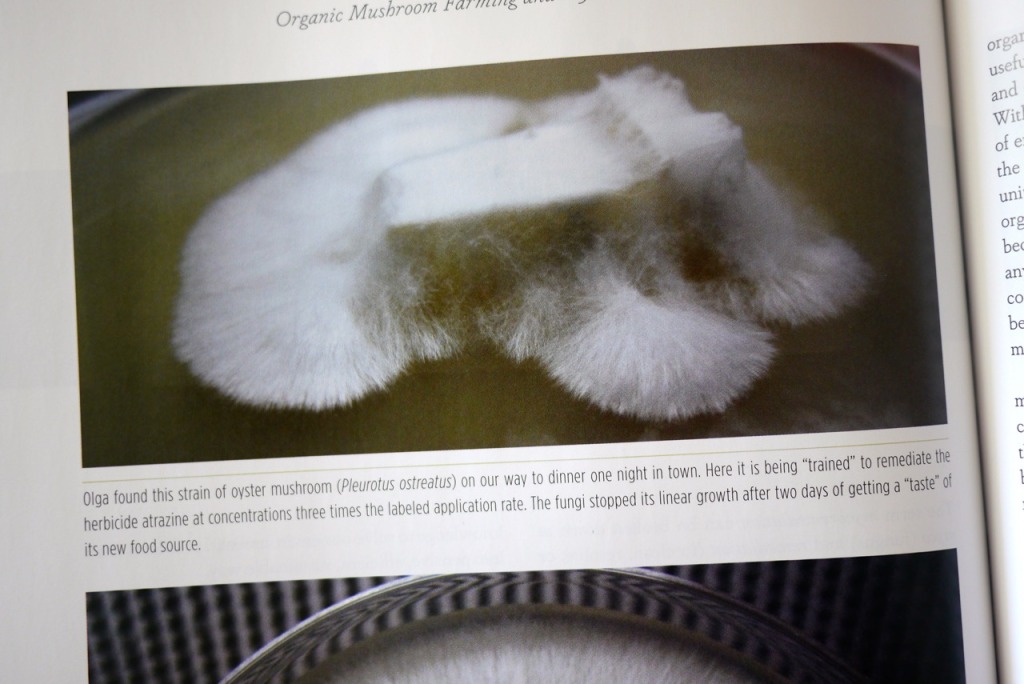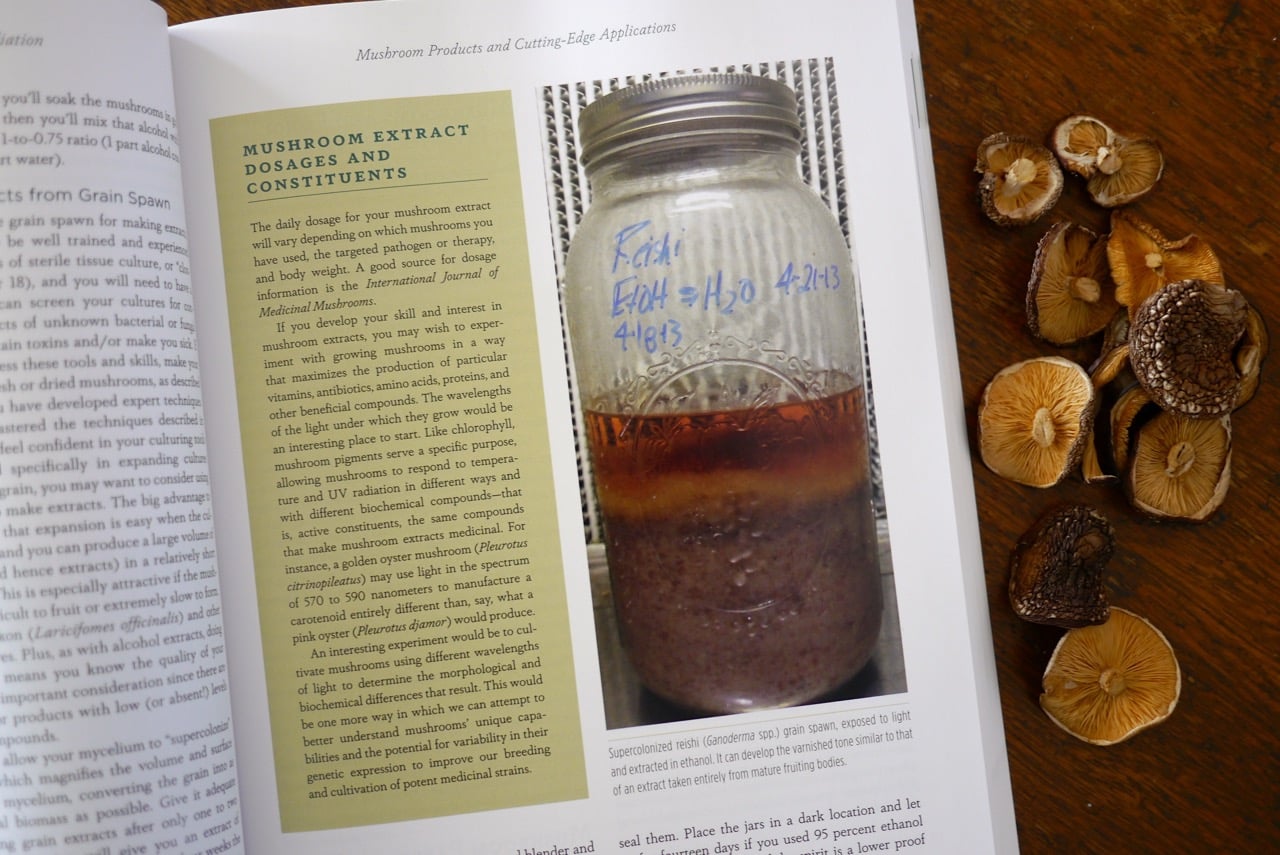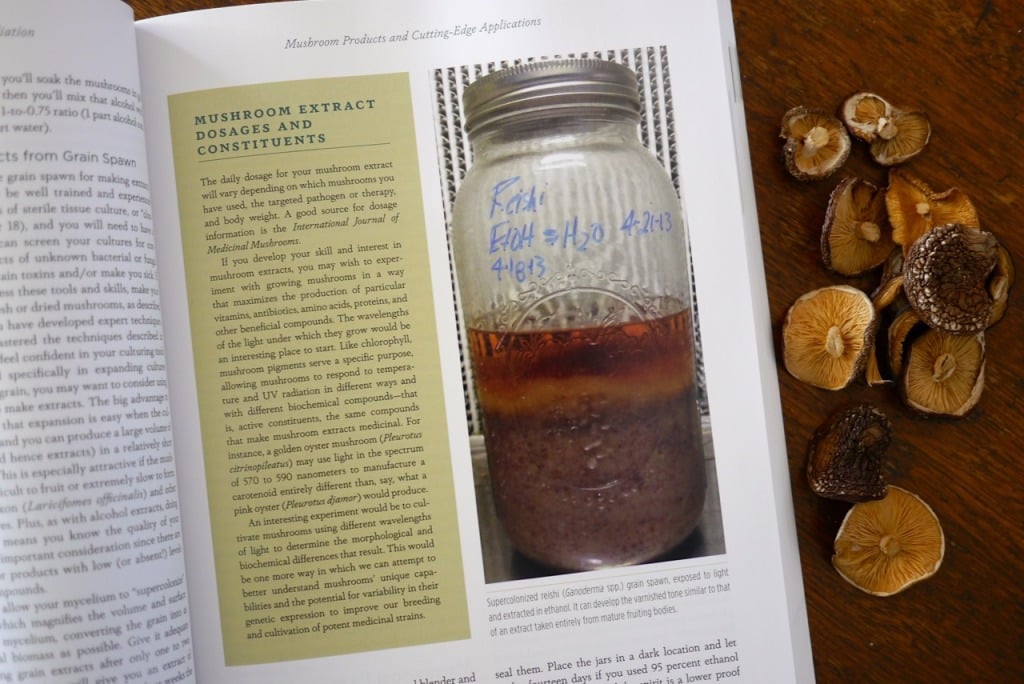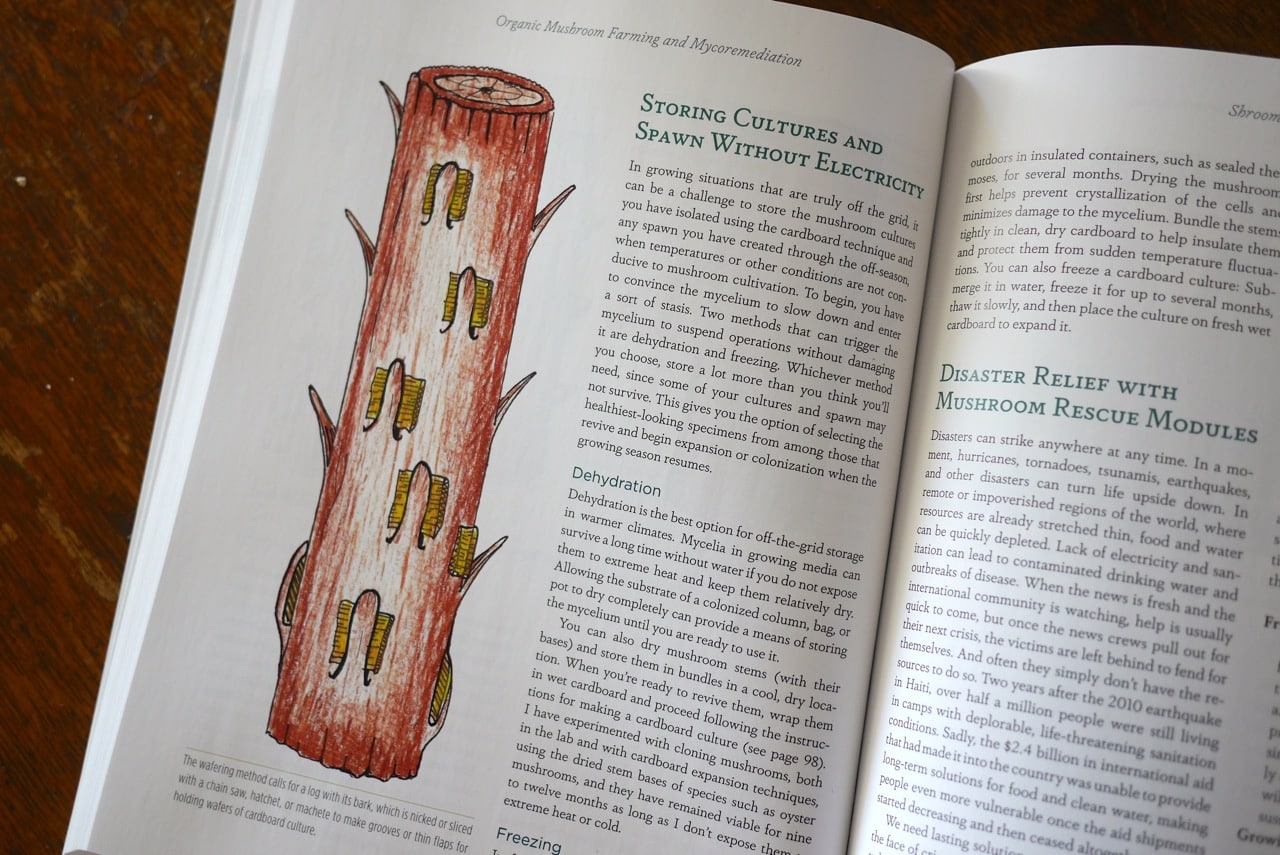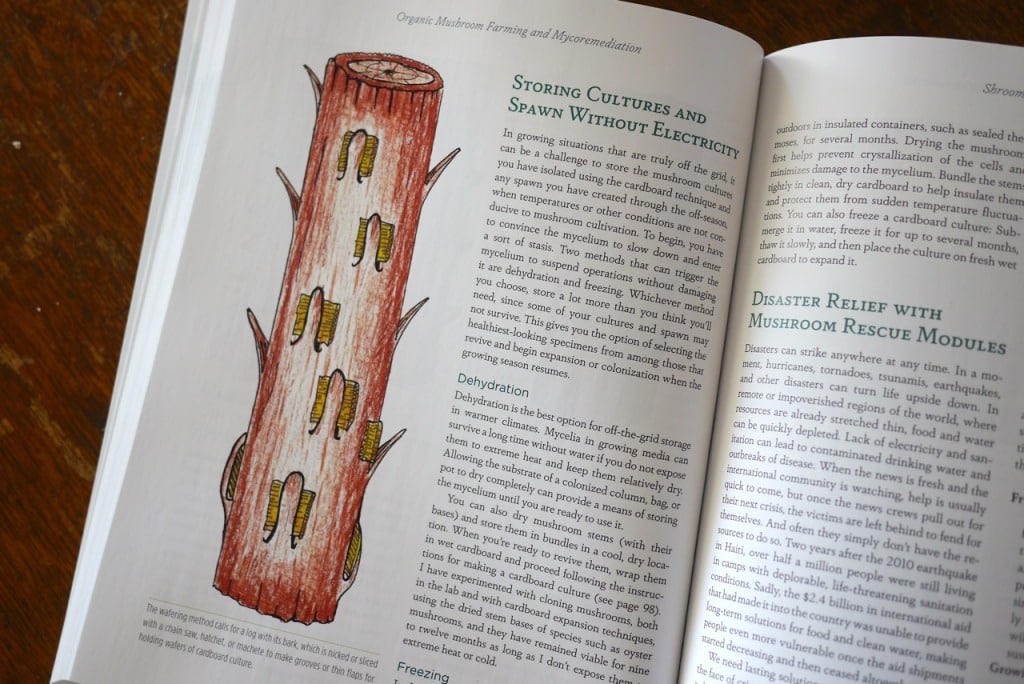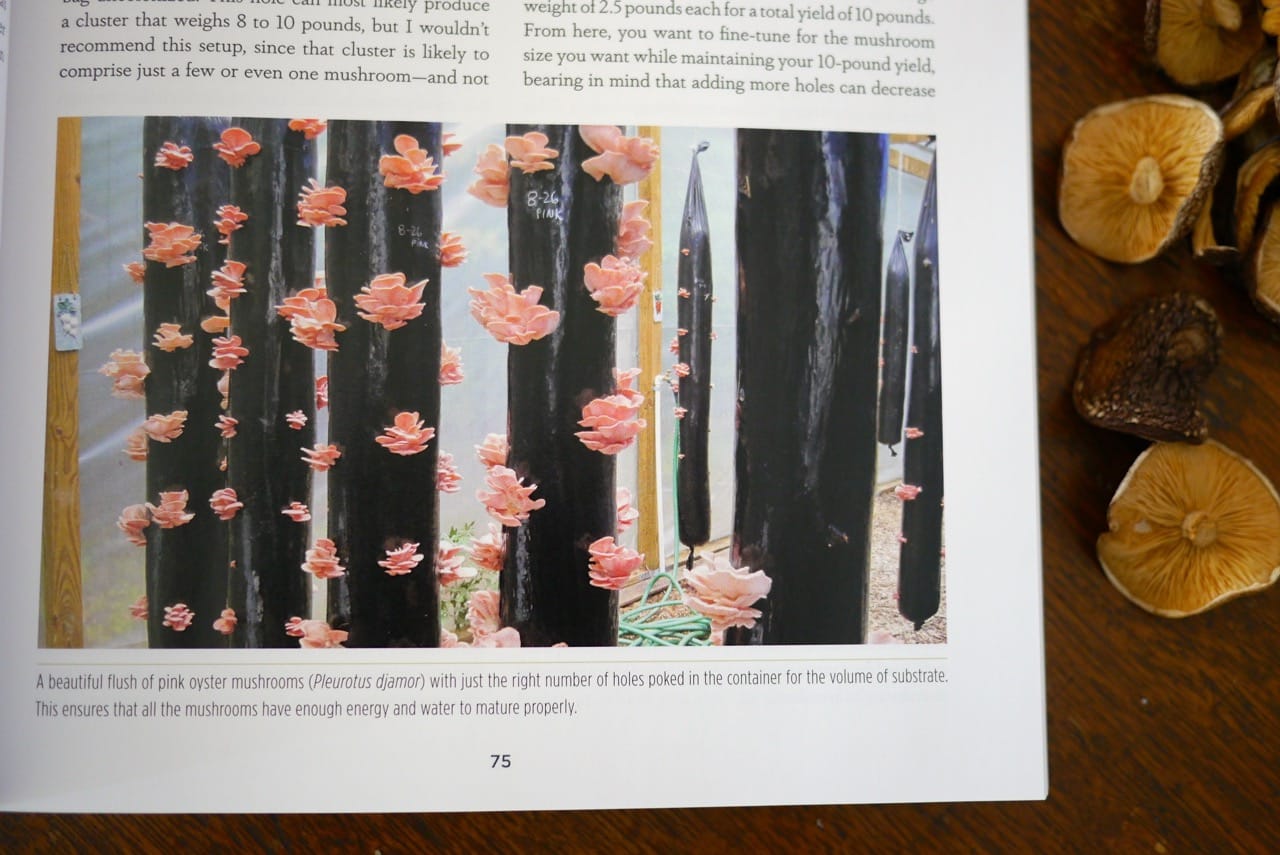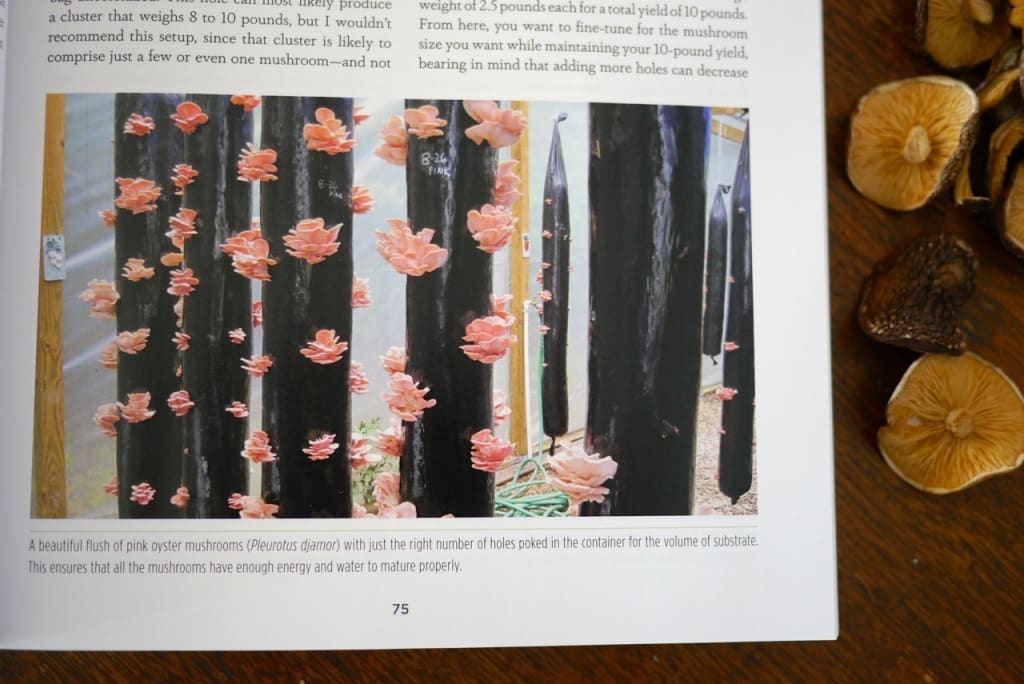 Organic Mushroom Farming and Mycoremediation is a great addition to any shroomish library and while it doesn't replace the seminally useful books of Paul Stamets, I think that for some folks, this book may be a better road into the beautifully complex (and also, sometimes, simple) world of fungi and mushroom cultivation.
The book's wide ranging subjects is well laid out and finds a great balance between things that you can clearly do with minimal equipment in your backyard, and the more long-term mushroom cultivation projects too.
The mycoremediation section is also really exciting to have in such an approachable form.
Many of us have seen Paul Stamet's great piece 6 ways Mushrooms can save the world – and this book gets right into home and community scale projects using fungi to remediate toxins from landforms, runoff and more.
The genus section in the back is also super to help understand how the different genus' of fungi behave (pretty amazingly differently) so that you stand a better chance of figuring out how to cultivate them – it's not all about logs and bags of straw, incase you're wondering.
Part skill, part art, part intuition, mushroom cultivation will give you a lifelong relationship with this incredible kingdom of life – Tradd Cotter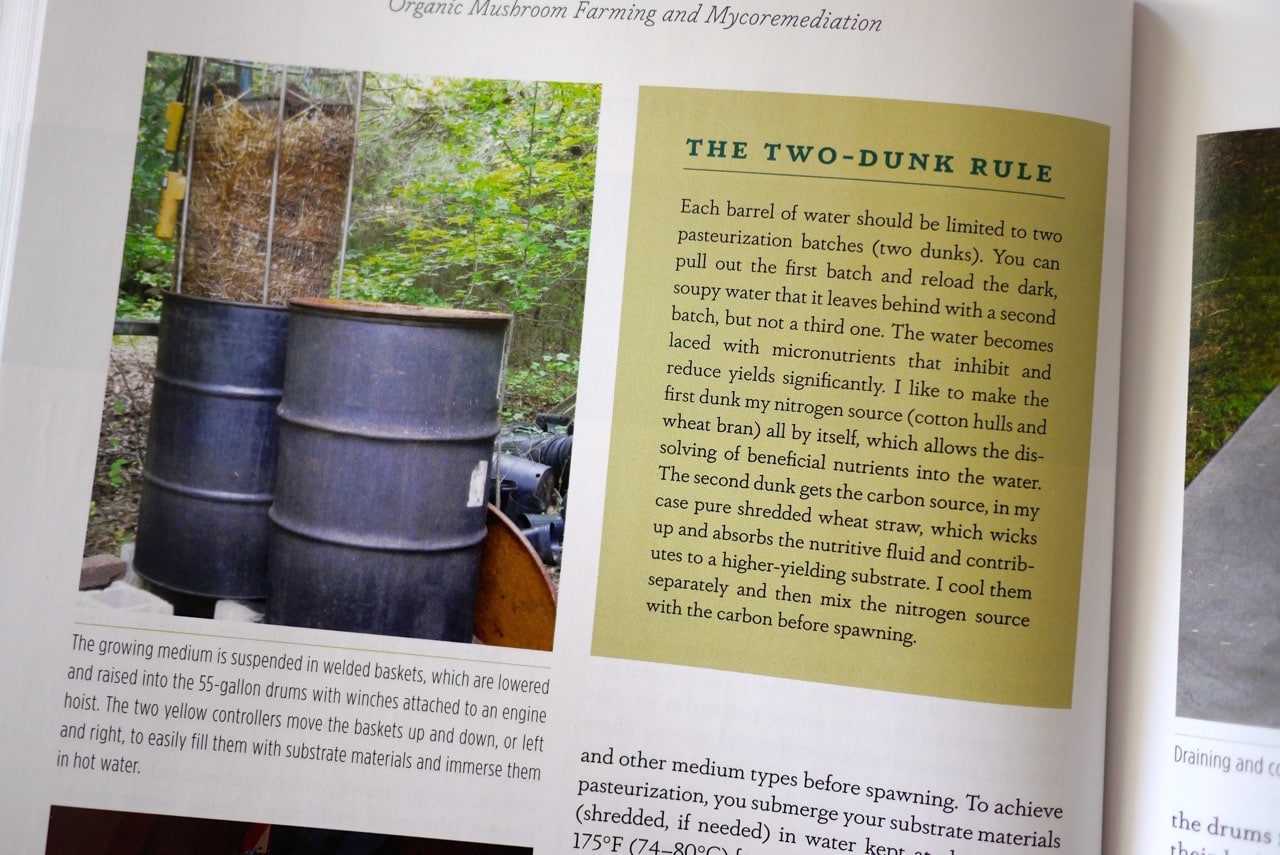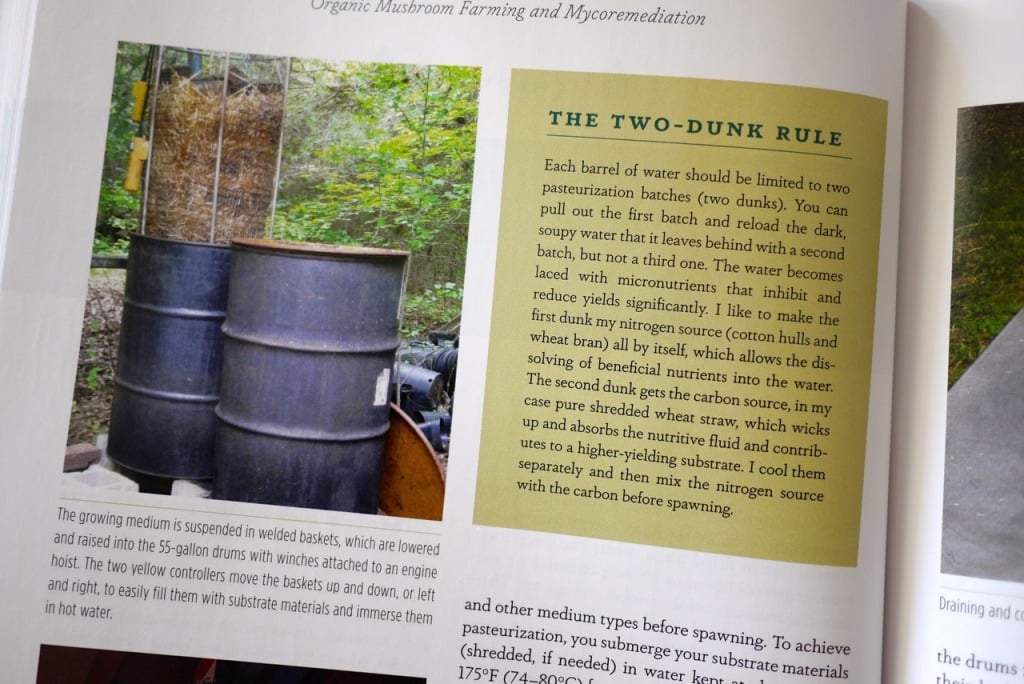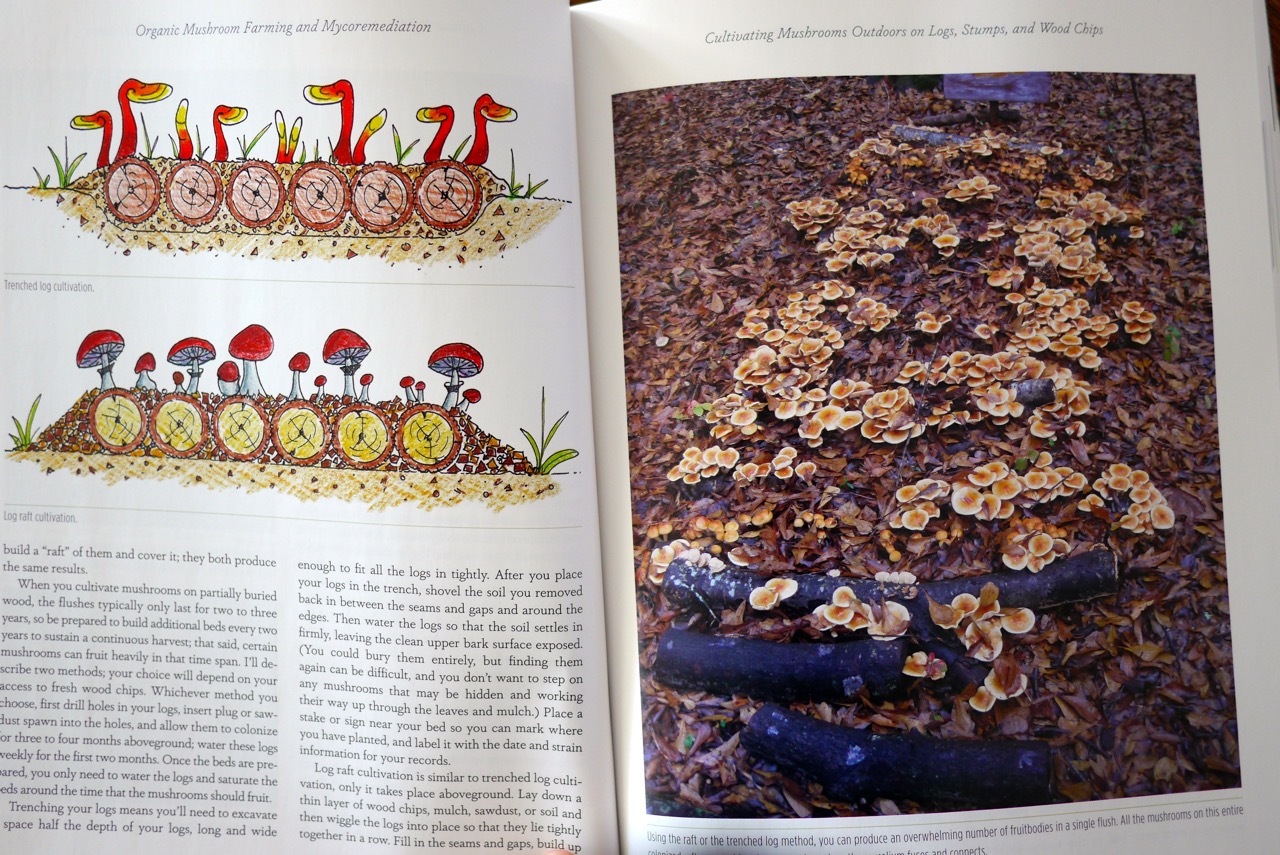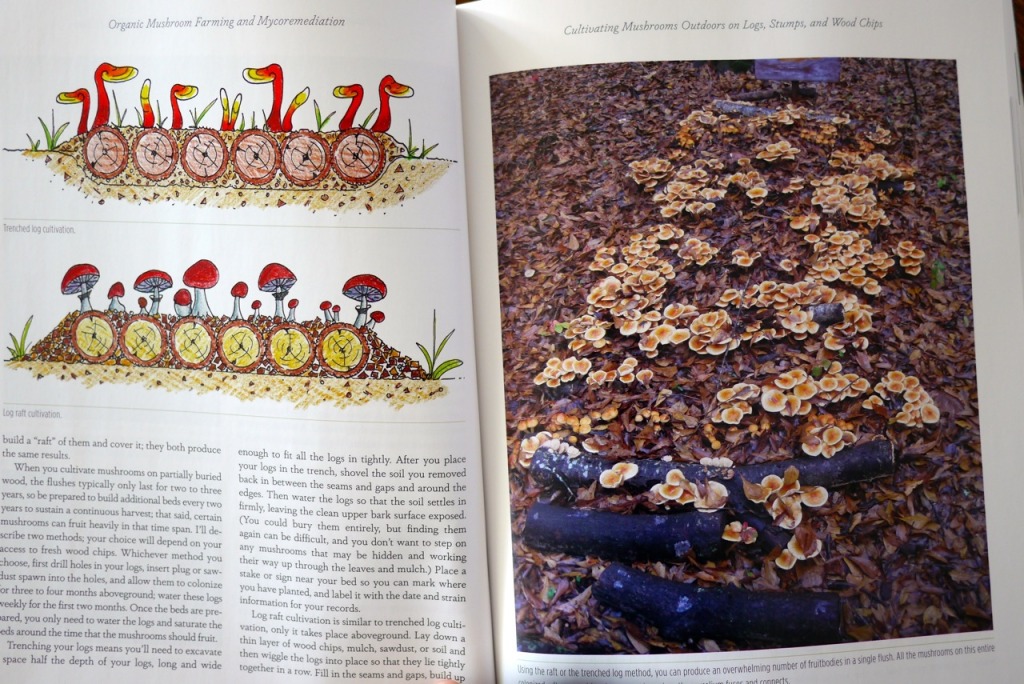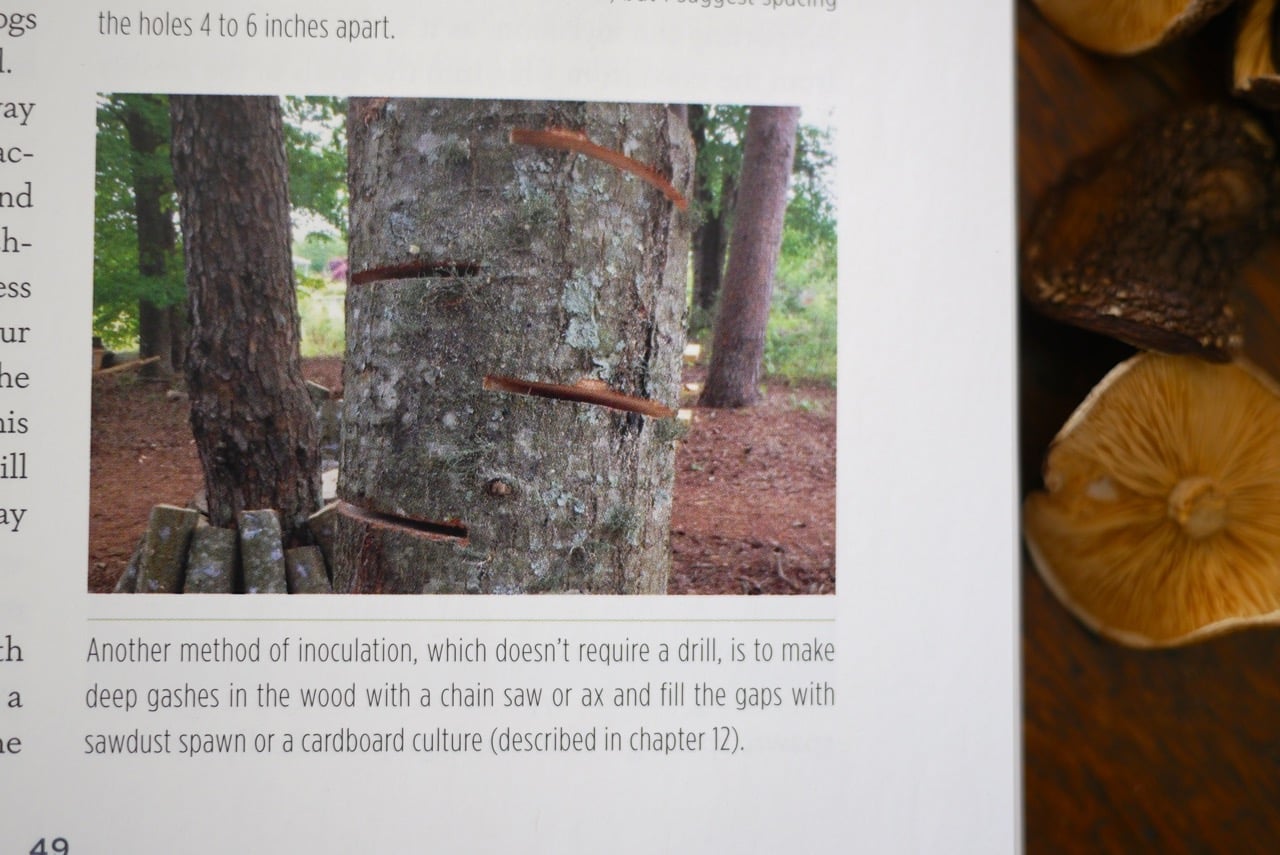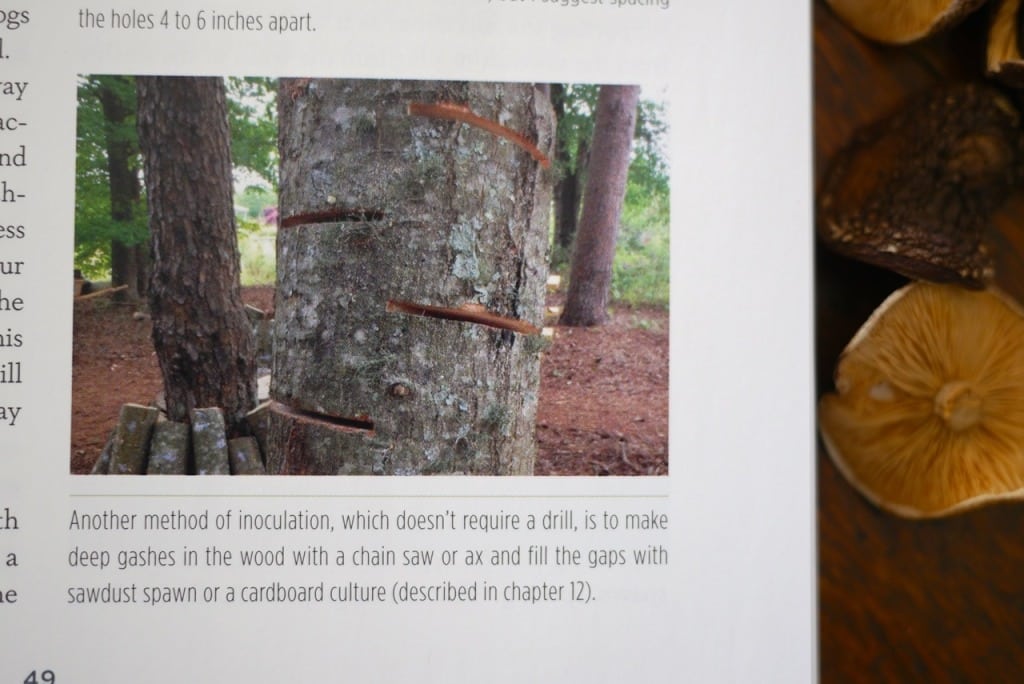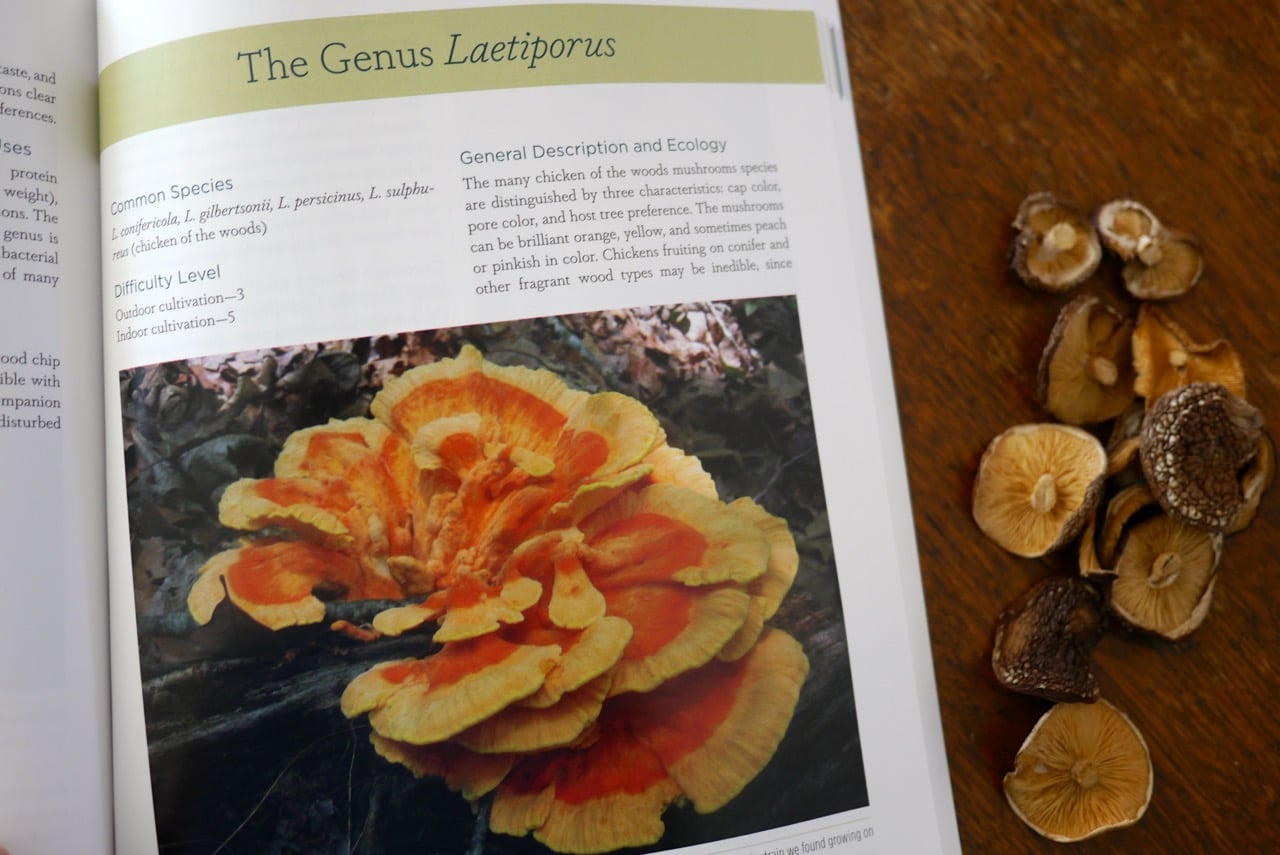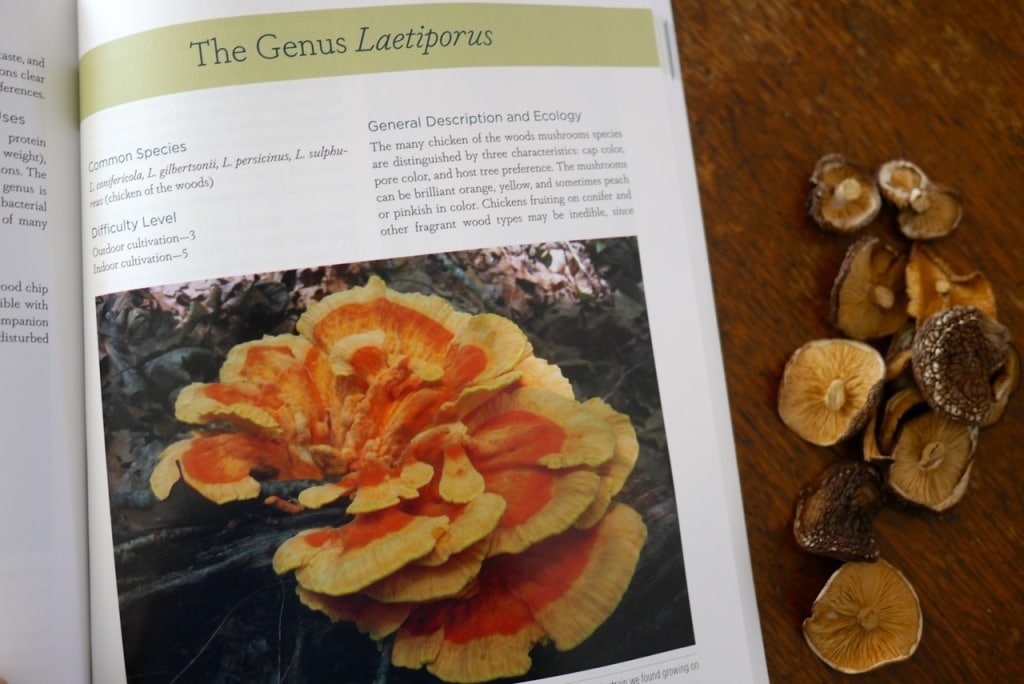 But the best thing we like about this book is it's attitude to scale, and environmental awareness of how to grow mushrooms without overdosing on energy inputs of power, light, heat and plastic.
Mushroom growing can be a pretty throwaway business what with all the one-use bags that cultivation typically occurs in.
One way around this is to use techniques like the bucket in a bucket technique, which results in no wastage – this is a great low-waste technique if your space is limited.
But of course there's gazillions of other approaches, and this book covers a lot of them. It's very much a book with a socially responsible, home/community-scale approach to mushroom cultivation. What a good read.
You can check out more of Tradd Cotter's work at his website www.mushroommountain.com
We like this book so much we're going to give away a copy in our newsletter tomorrow – so make sure you're signed up.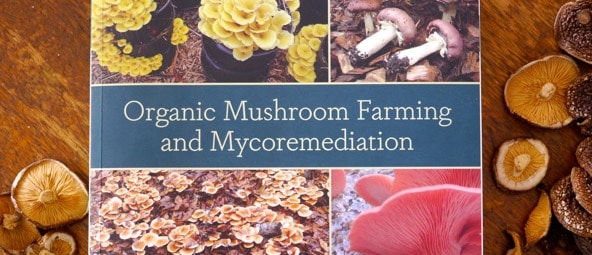 Where to get this book
You can buy Organic Mushroom Farming and Mycoremediation from:
Our fave Sydney independant bookstore, Floreligium
Tradd Cotter's website
The book's publisher Chealsea Green
Lastly, have a look through our other Mushroom Cultivation Resources here.
Or do a course with us if you're super keen to 'shroom, and live in NSW. Have you been reading any funky mushroom cultivation resources lately? We'd love to hear about them…