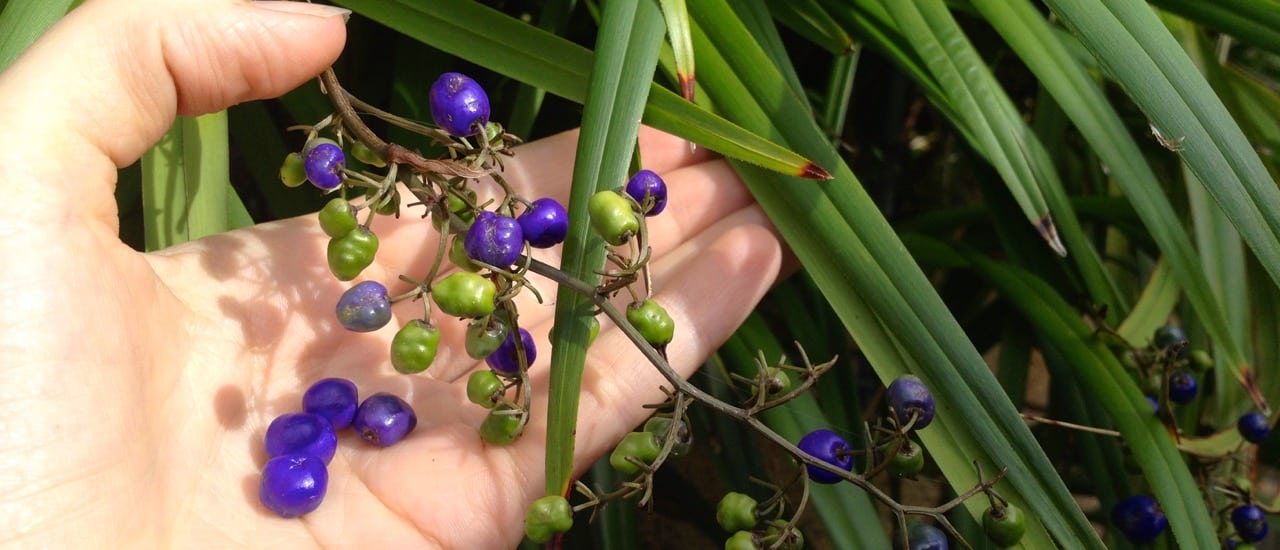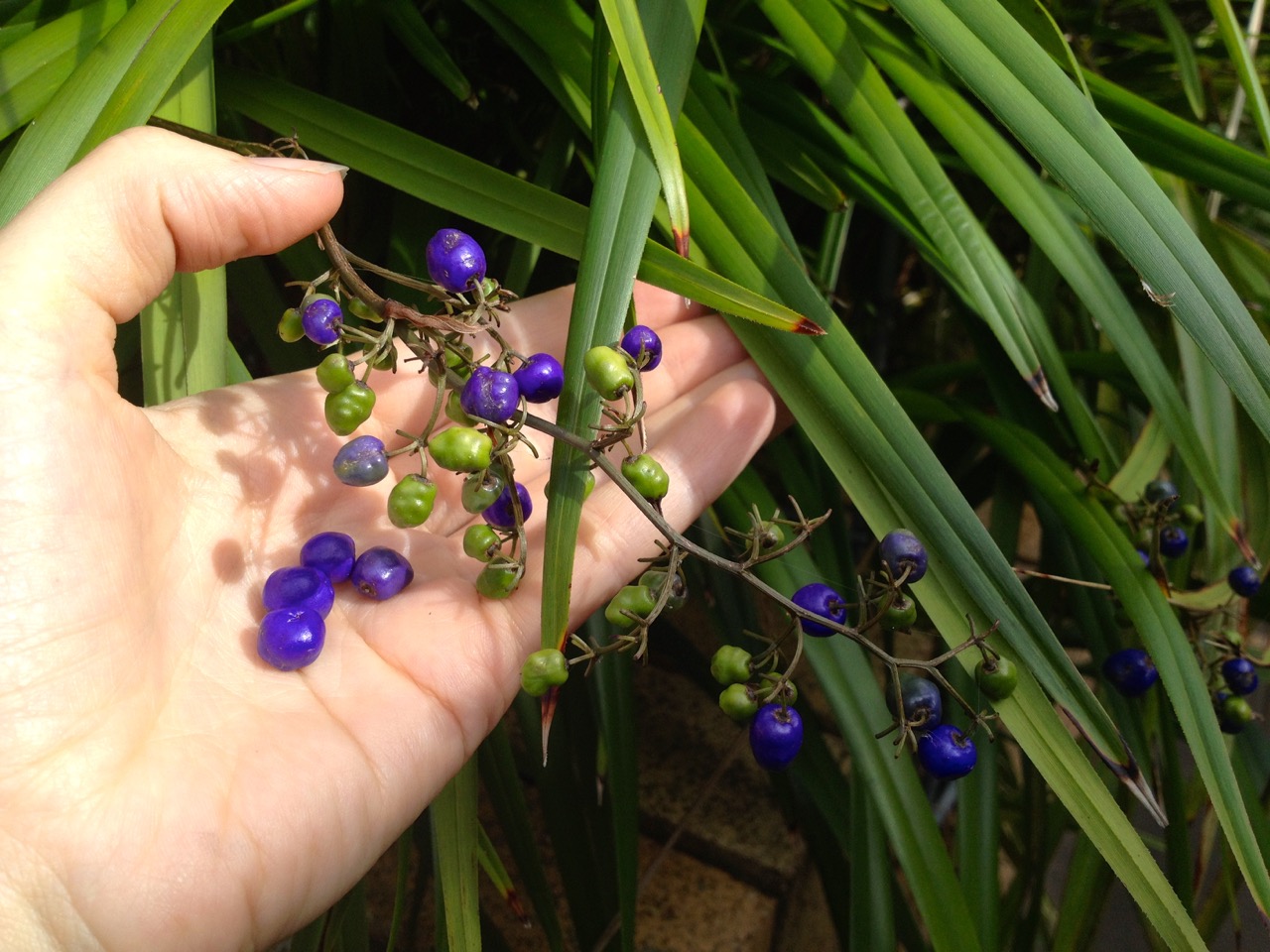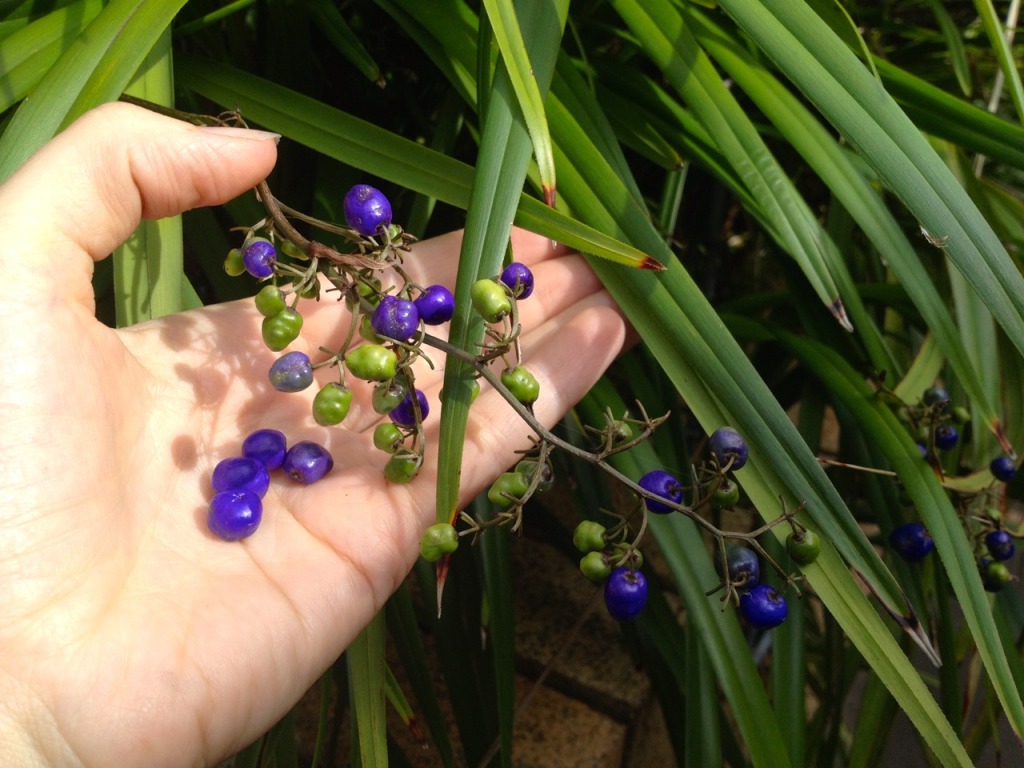 The food is all around us. Or so I like to think.
You just need to know where to look, and always have a bucket or basket with you.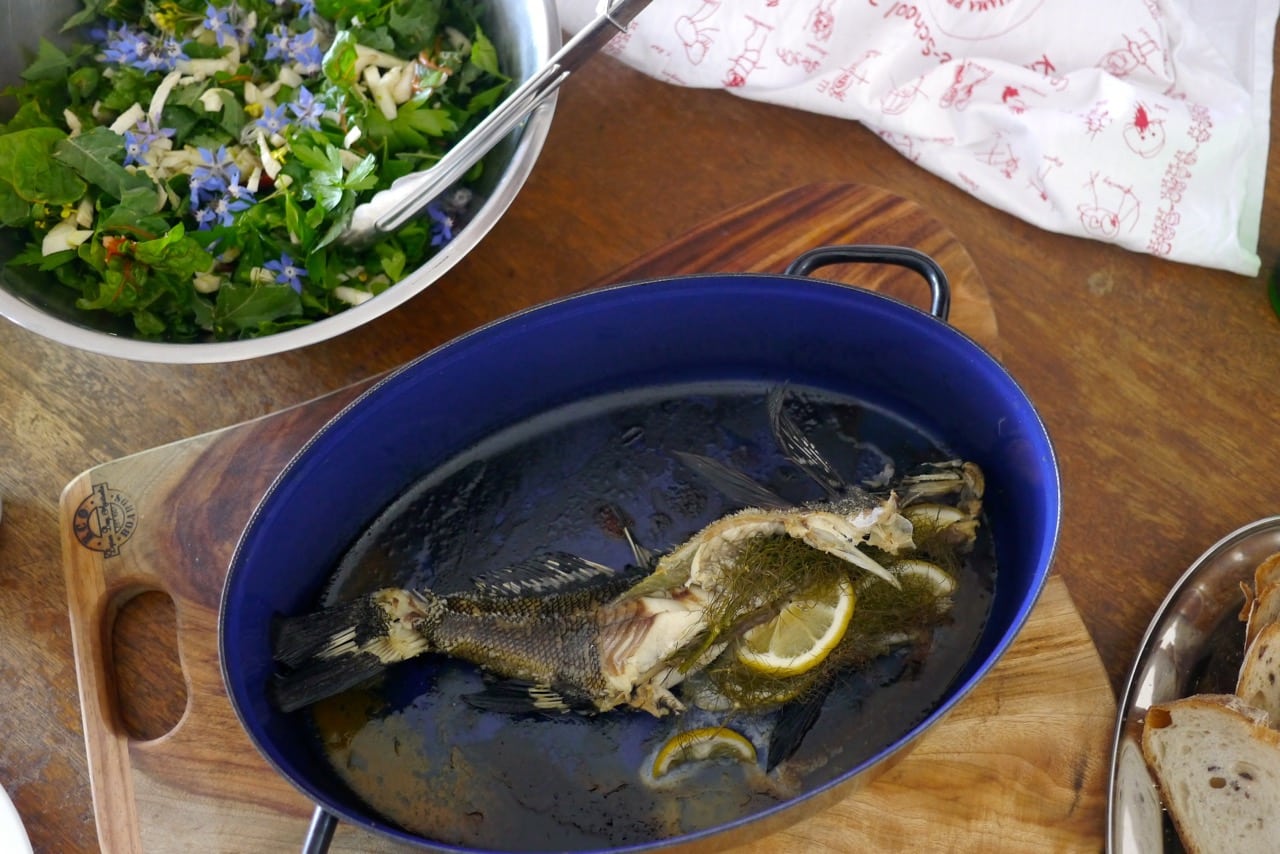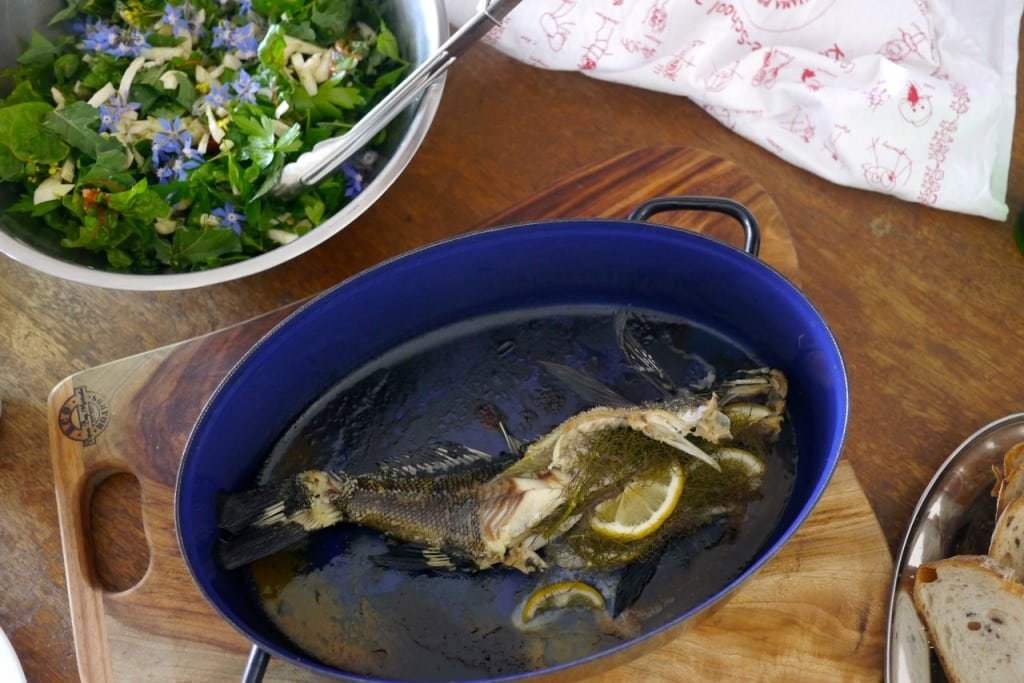 Following on from the quietly inspiring visit from Artist as Family, who parked their bikes at our place for a day or two and proceeded to feast us with foraged elephant garlic, spear-caught wrass (that's a fish), weedy salad and more, I've been keeping my eyes peeled for local goodness.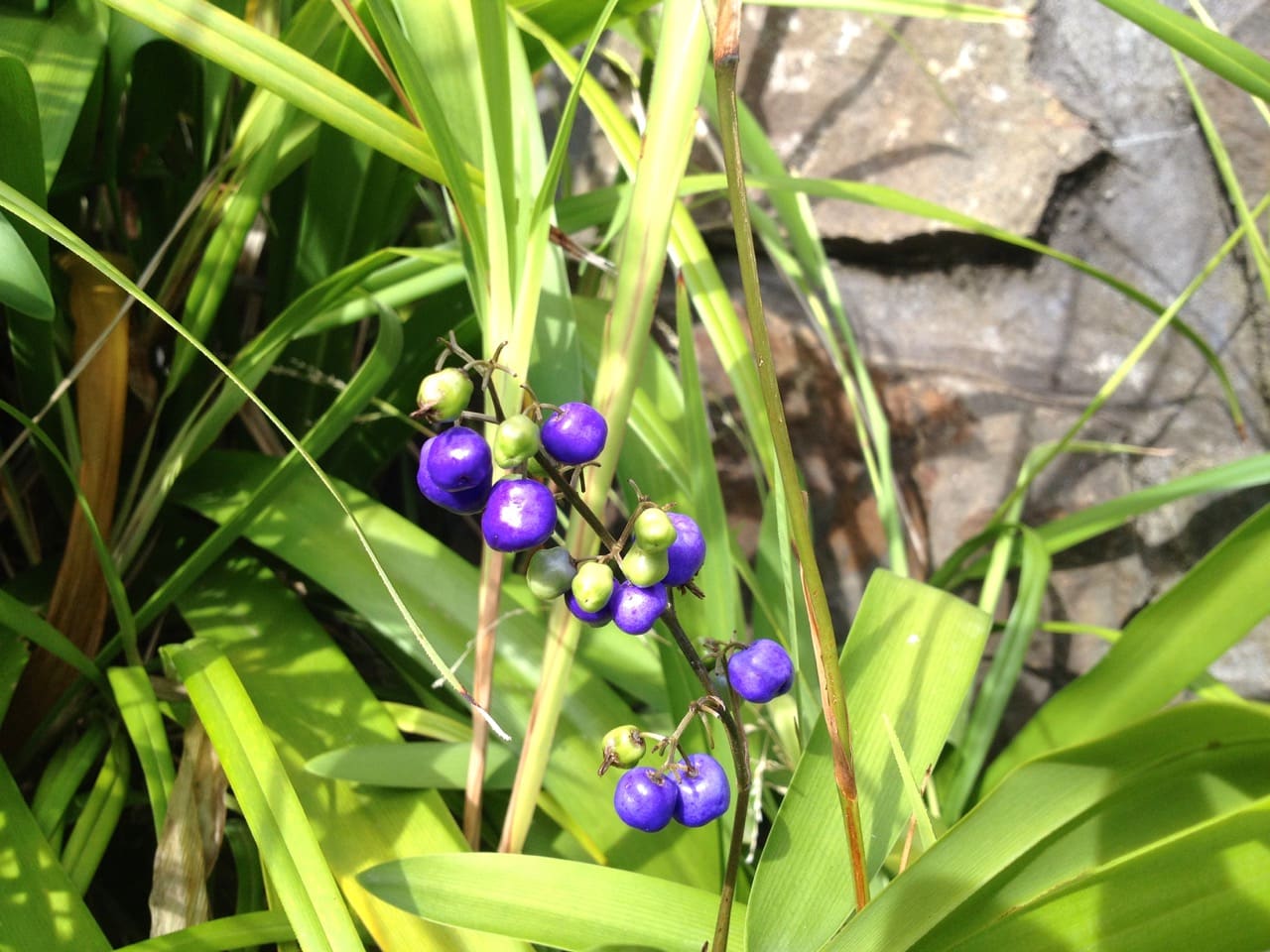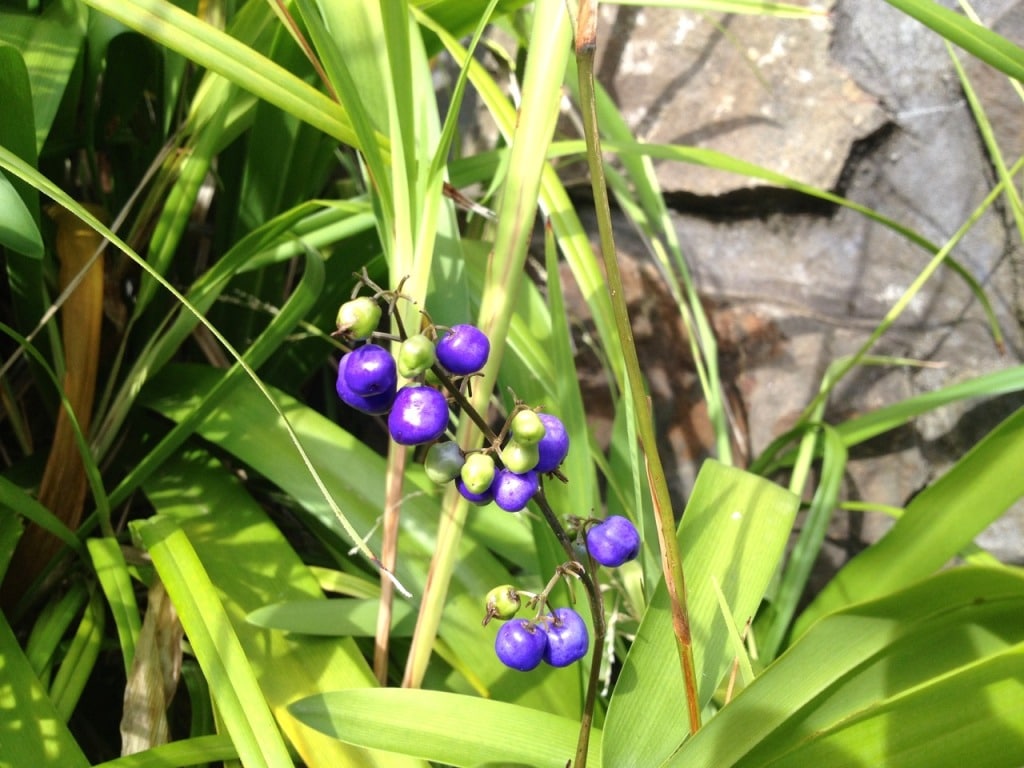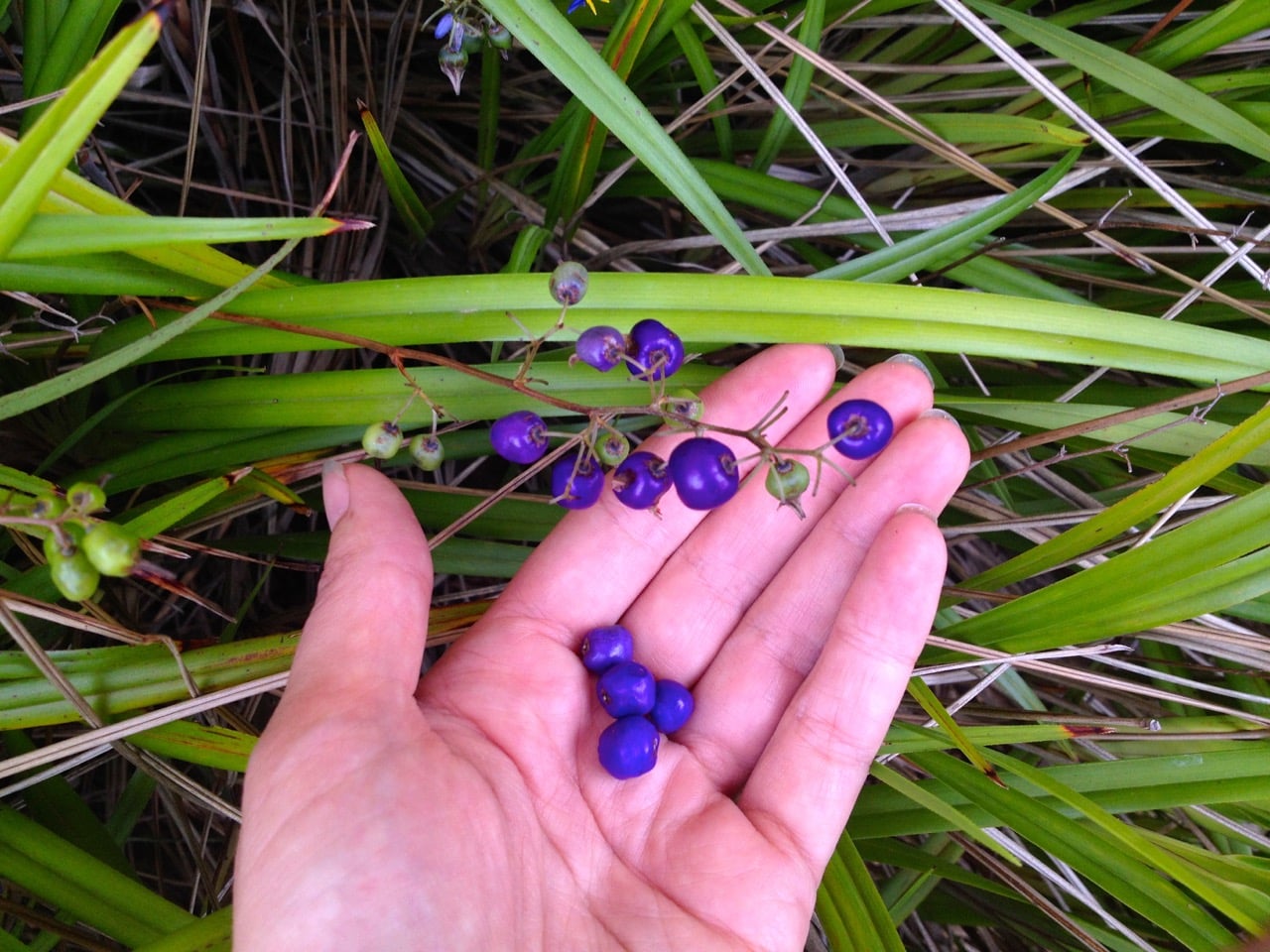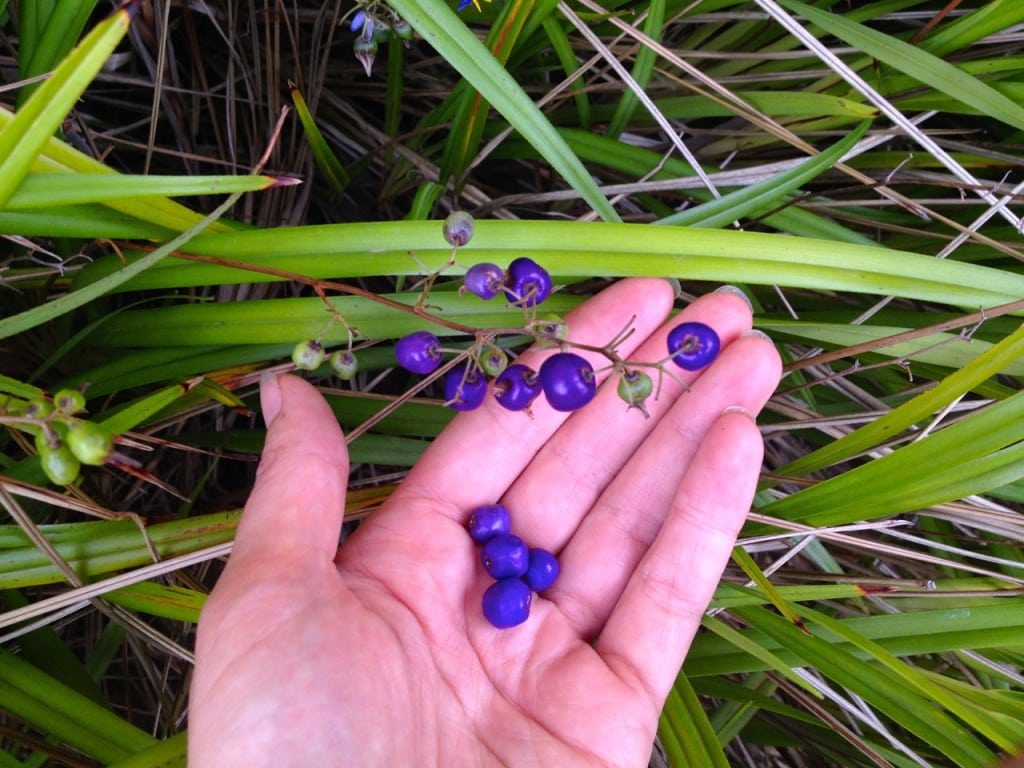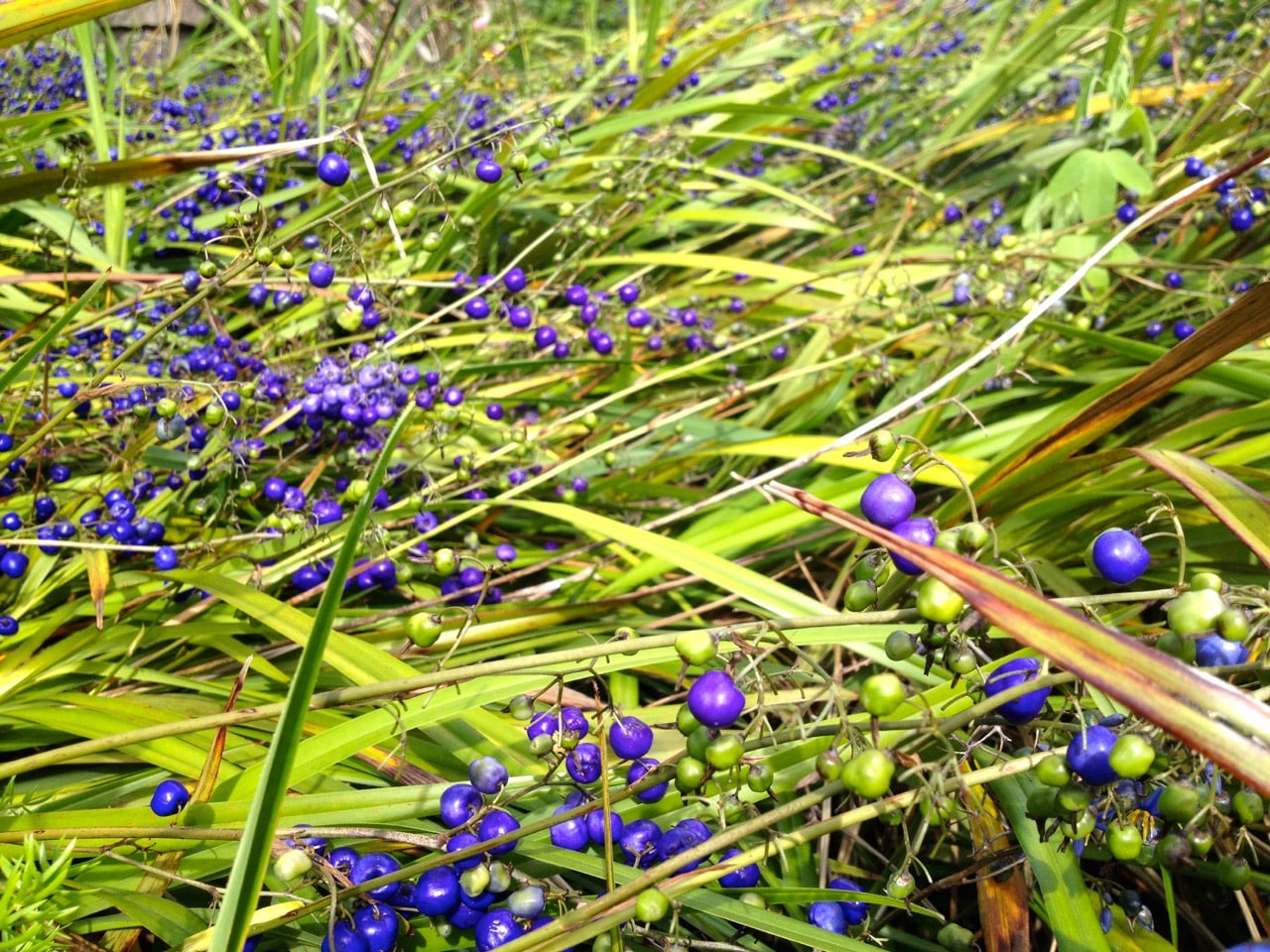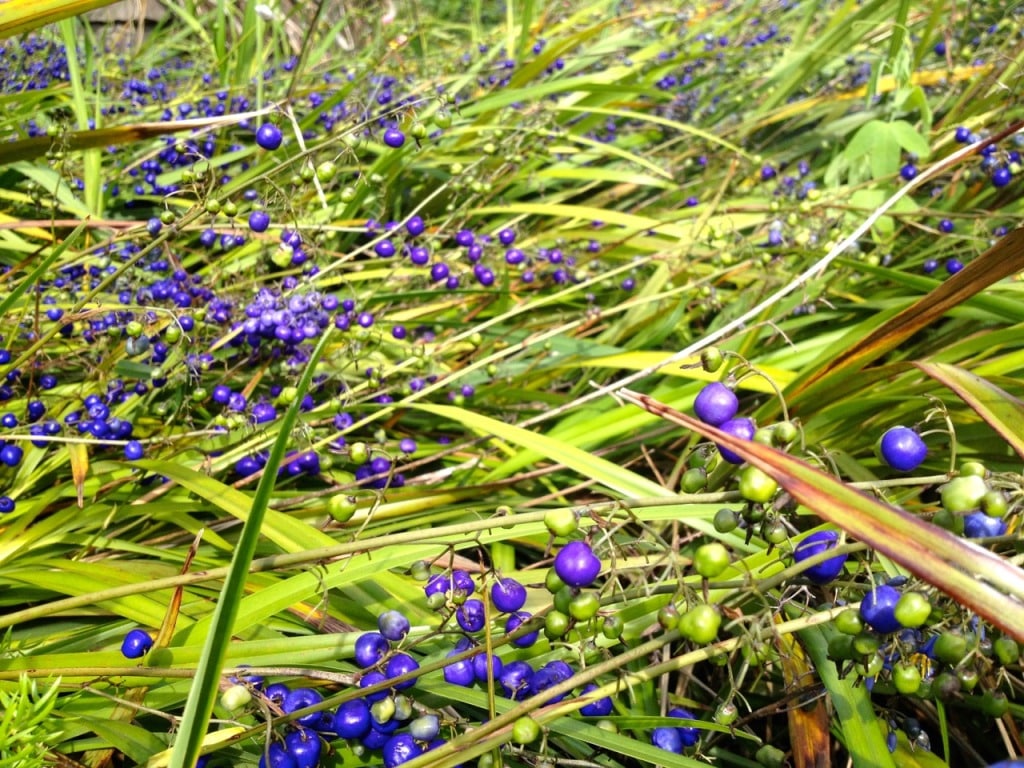 The next day I was delivering my small person to preschool when I realised that the entire entrance of said preschool is planted with dianella caerulea, or blue flax lily.
And the dianella was covered in the most beautiful blue edible berries.
Ok quick caveat. The reason I knew these were edible is because I'd just seen a post to that effect in my friend Diego's instagram stream. While I'd love to have you believe I'm a bushfood goddess, let's put that one to rest right now.
I do know how to run with new info however. That counts for something at least, right?
Anyway. Dianella. Not wanting to be that girl who died because of an instagram post, I did check that sources other than Diego thought it was edible. And yes, it is.
The local mob hereabouts have been eating it for 60,000 years.
So I picked and ate, and enjoyed – the berries were sweet, and nutty. Had a chat to the teachers at preschool about the wealth of bushfood in their front yard. Everyone happy.
Following on from this revelation, I went to check out a mulberry tree I'd noticed in passing, but hadn't had a chance to properly check out.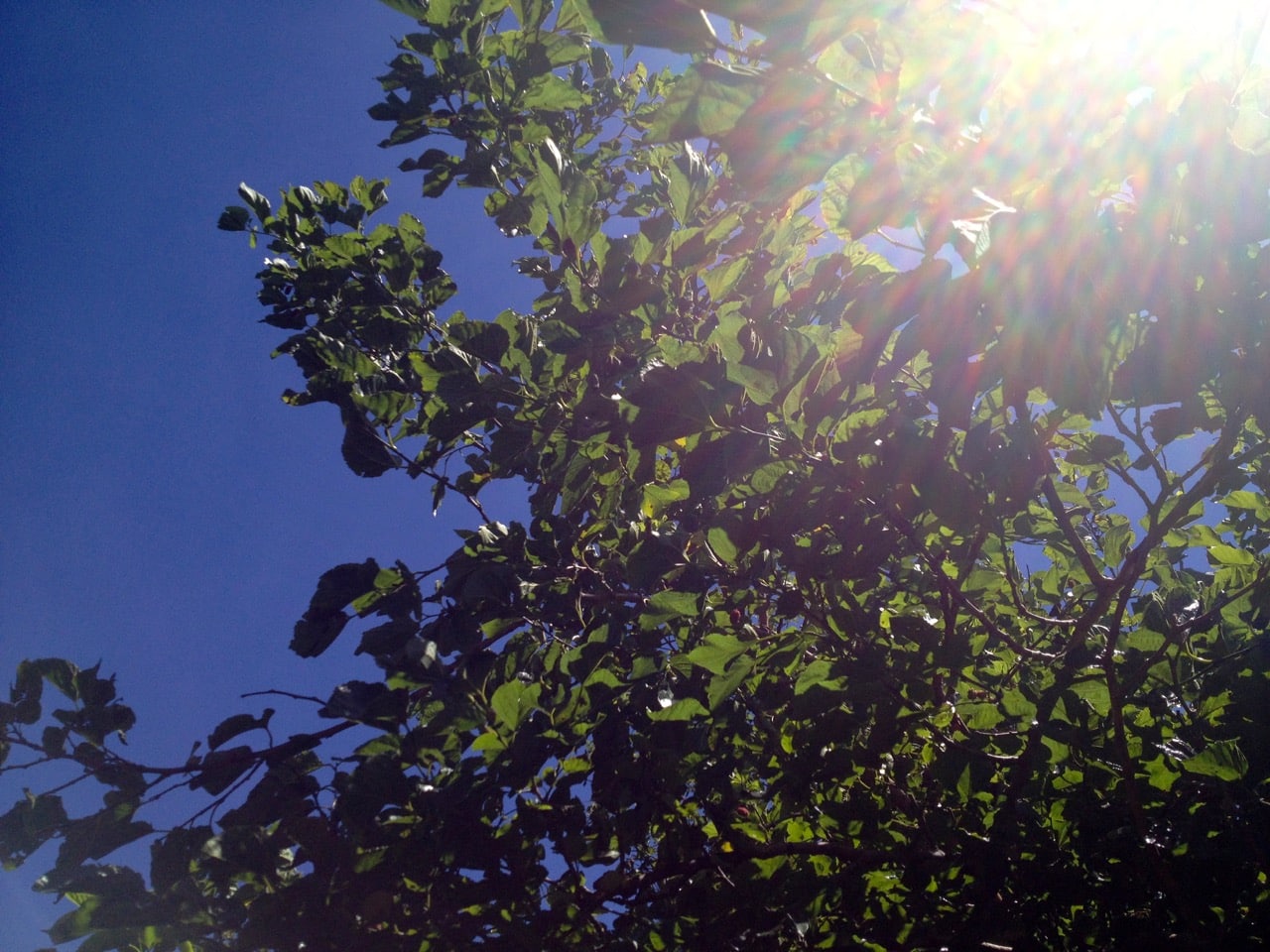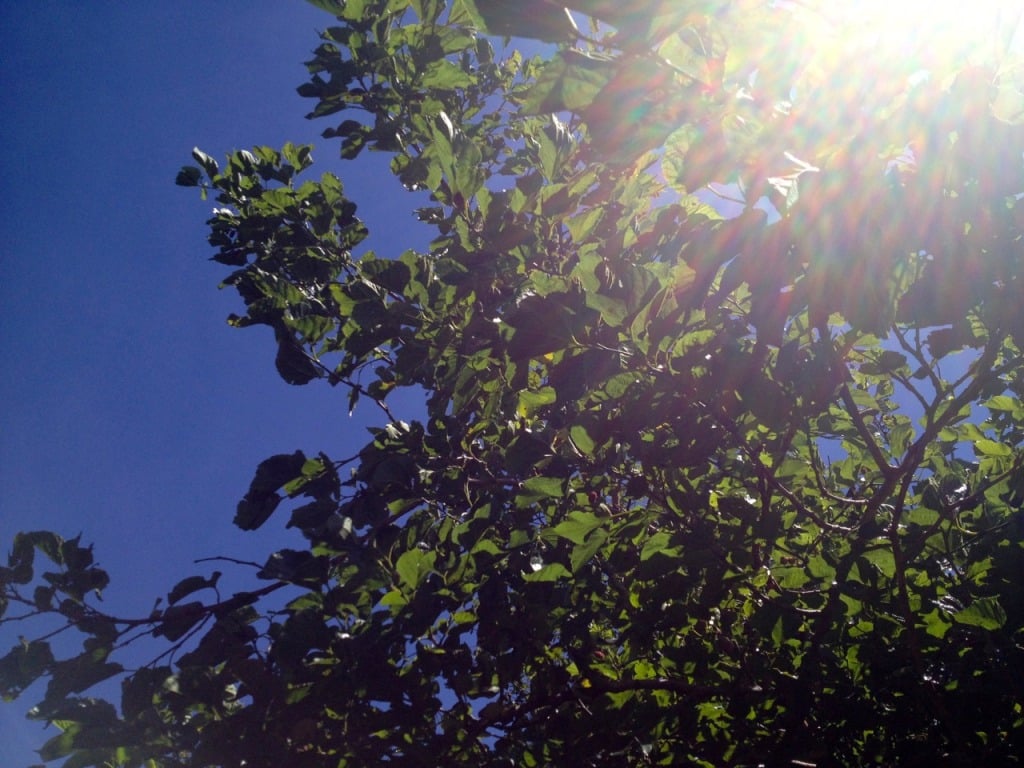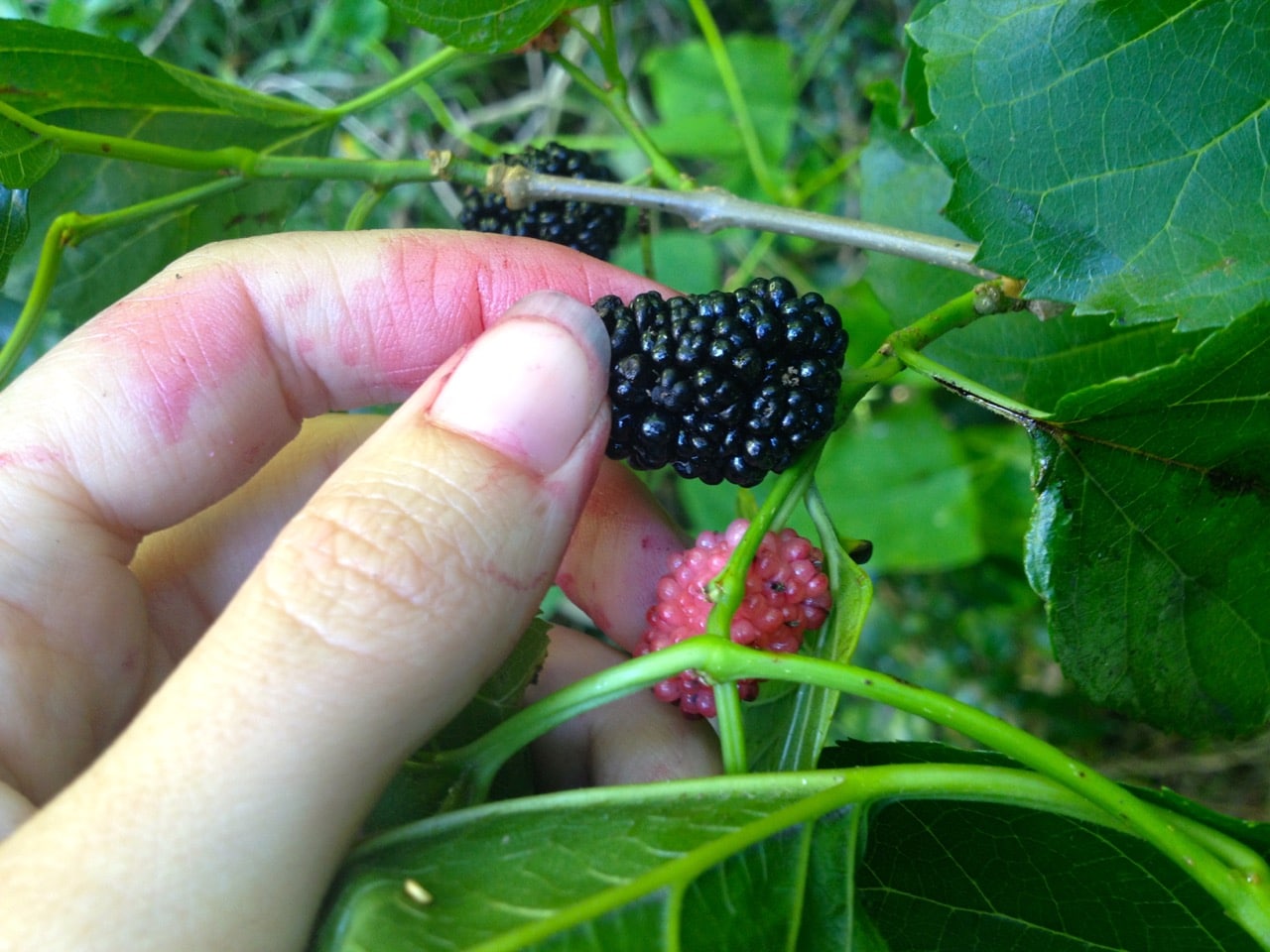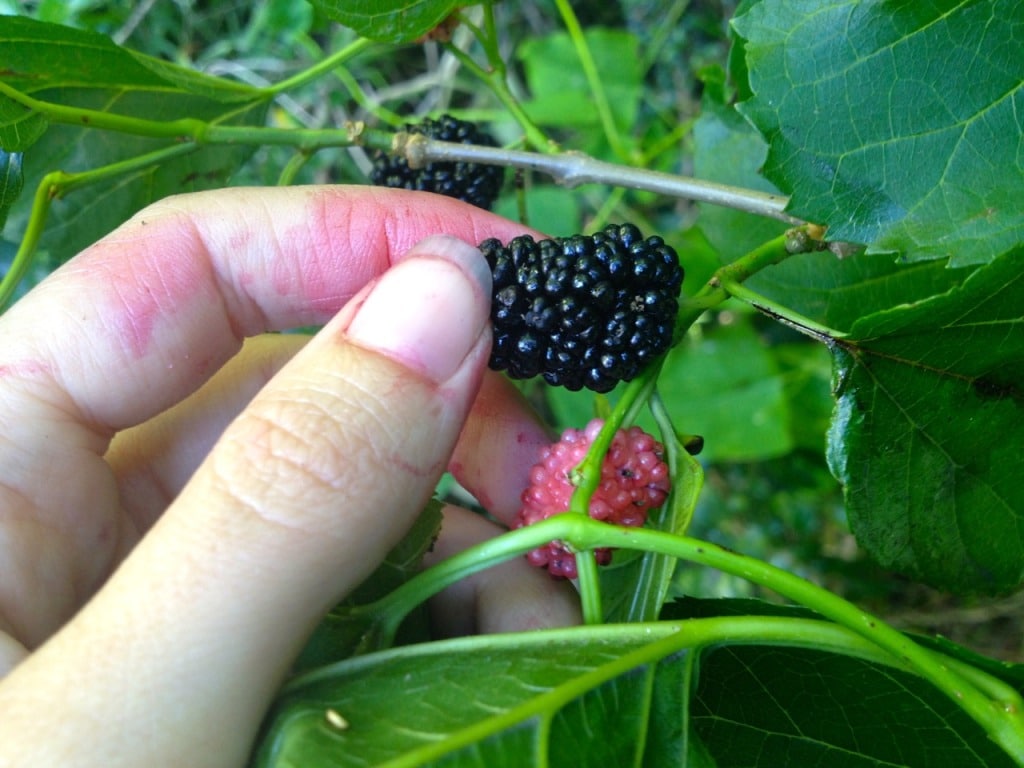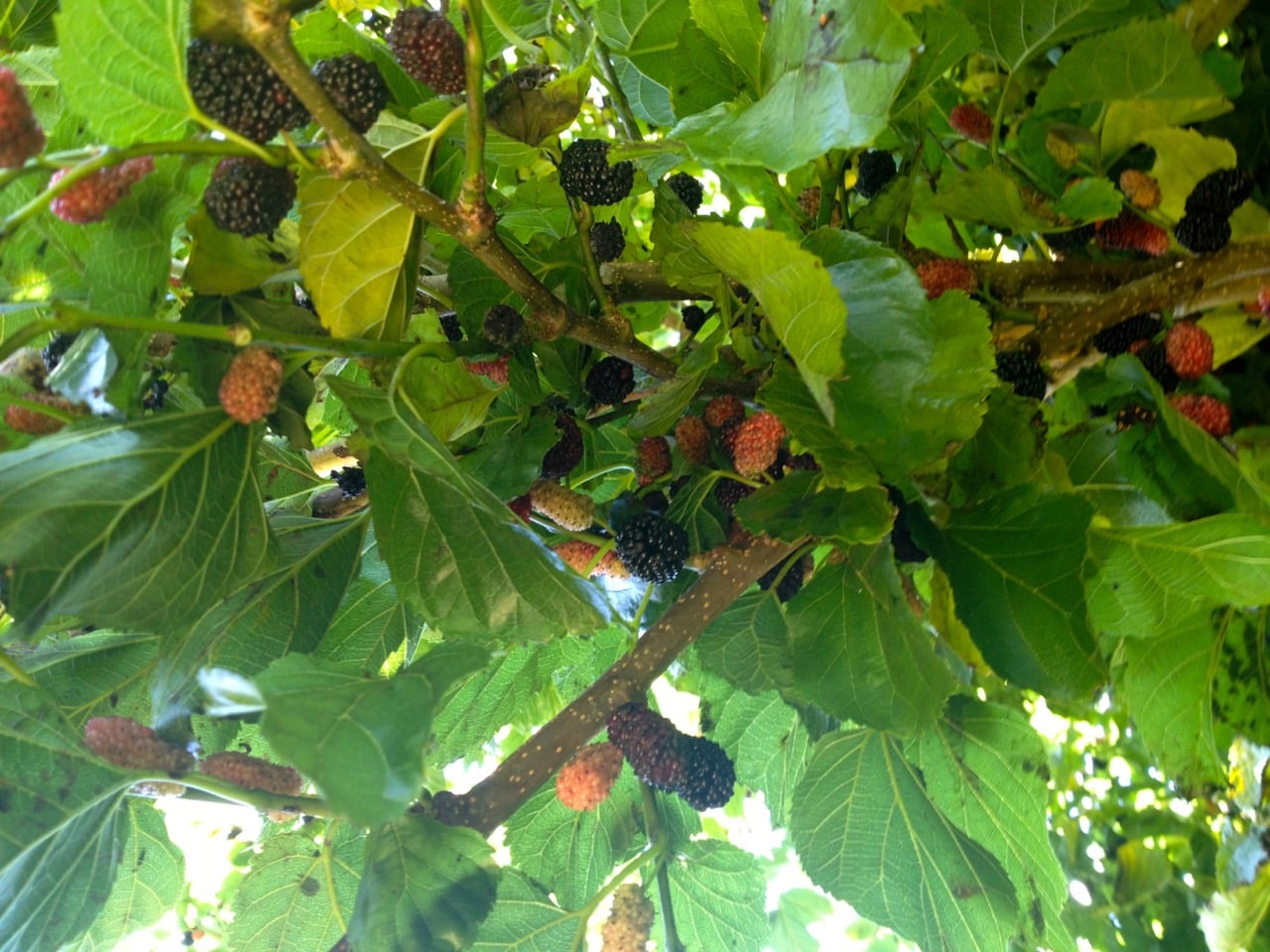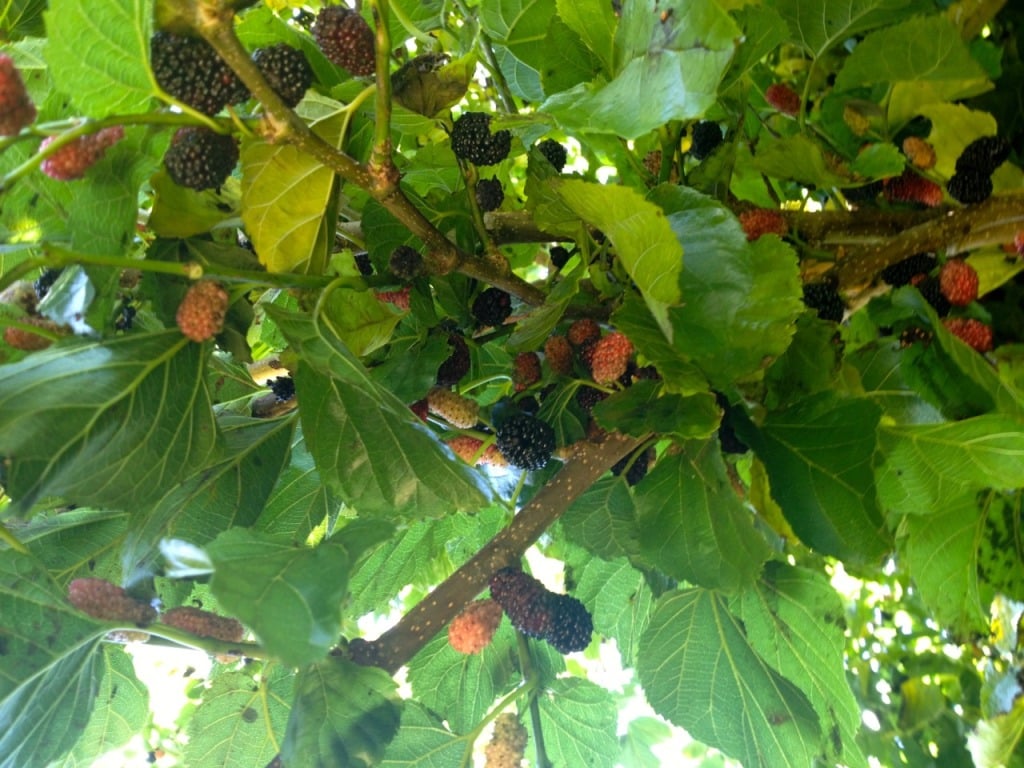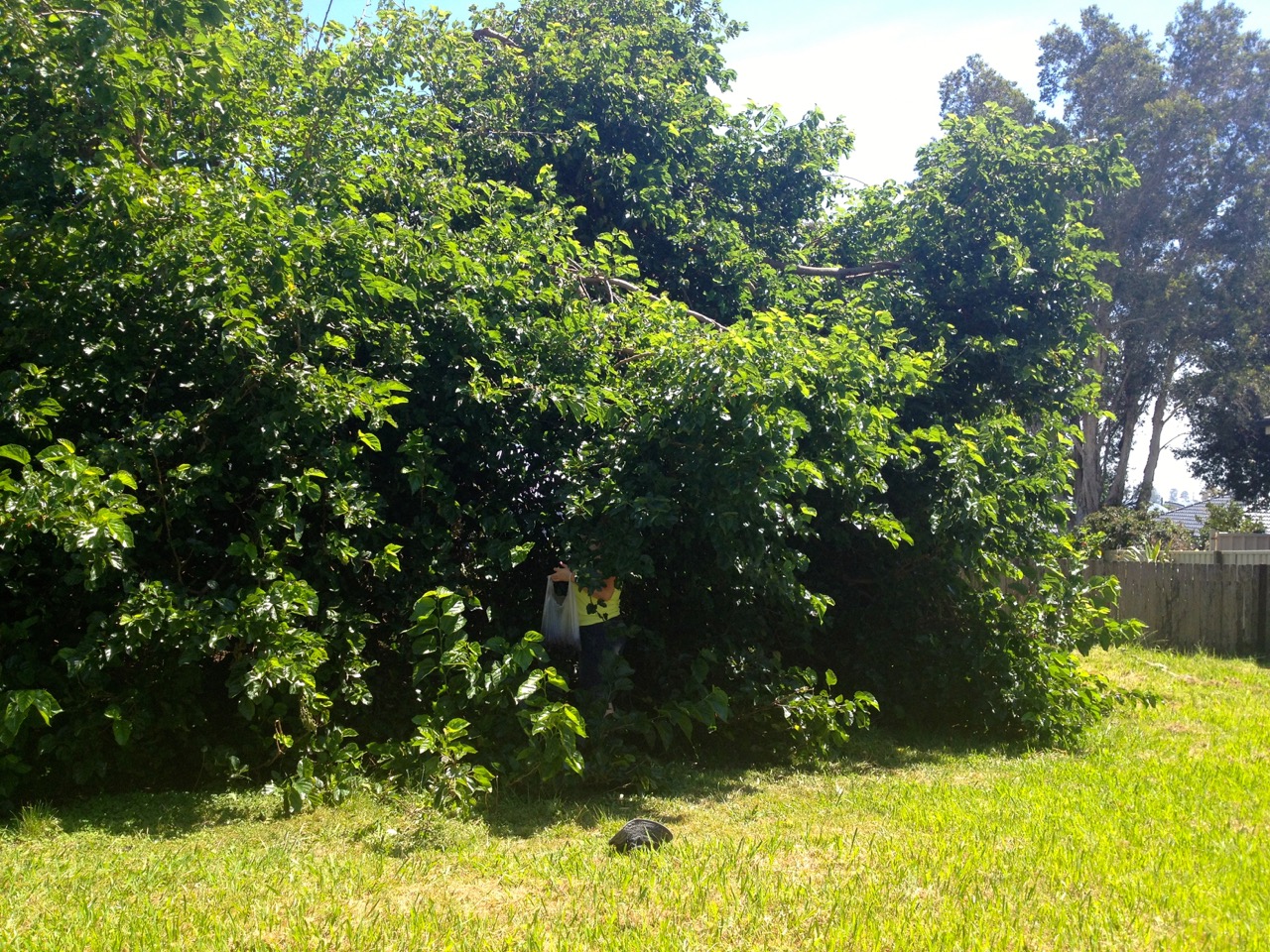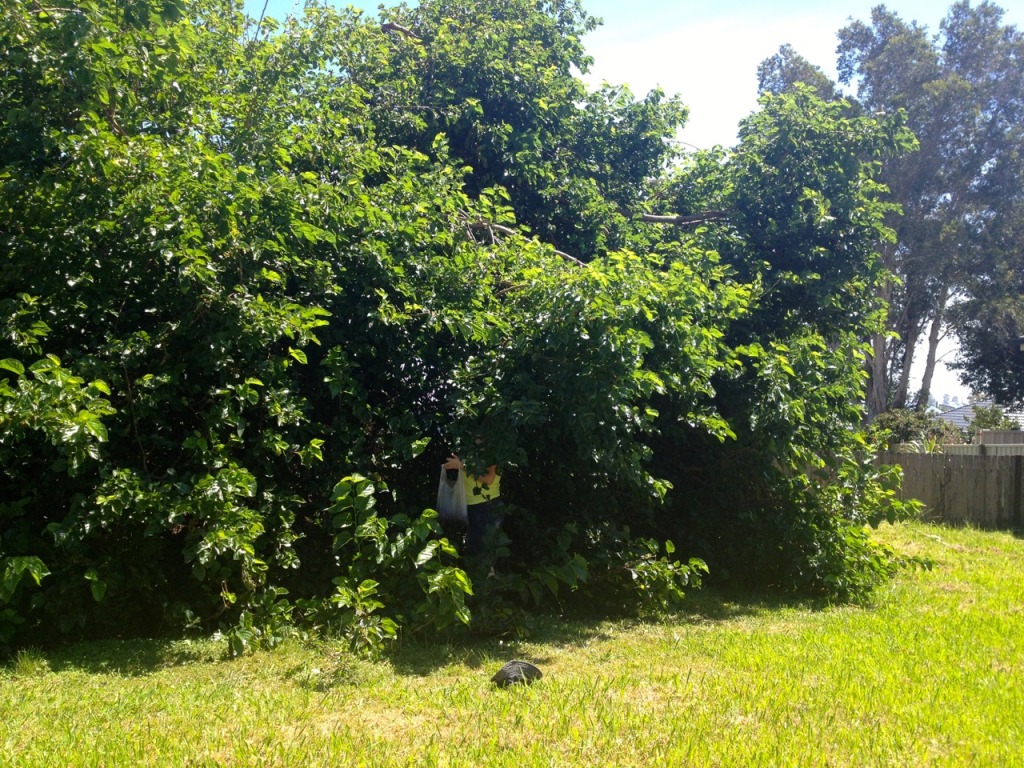 Oh, mulberry. You are so very awesome.
The mulberry tree has been used through the ages for all sorts of things, and is an eminently useful plant. Some of it's amazing uses include:
edible berries containing antioxidants and much yumminess
fast growing
generally tough and drought hardy (good for less-attended planting areas)
deciduous, so great for providing summer shade, winter sun
fire retardant
leaves are food for silkworms (if that's your thing)
leaves are 40% protein and excellent baled for stock feed (as mentioned in this book)
fallen berries can be used to fatten pigs (as mentioned in this book)
All these fabulous attributes aside, this mission was about mulberry berries, plain and simple.
This mulberry tree stood in the backyard of a recently sold, abandoned house, which I suspect is about to be turned into units.
I felt it was my duty to make the most of what might be the final harvest from this awesome local resource.
I dragged a mum from preschool along with me (thanks Julie!) and we picked and talked and picked until our buckets and bags (and our fingers and mouths) were full and very purple indeed.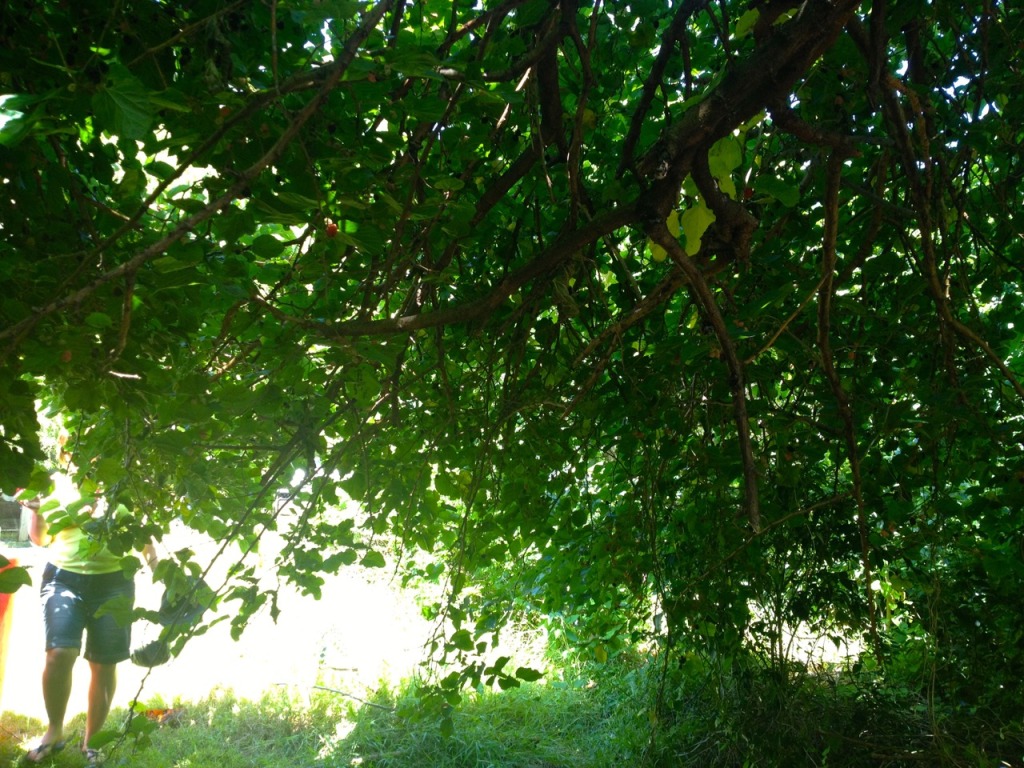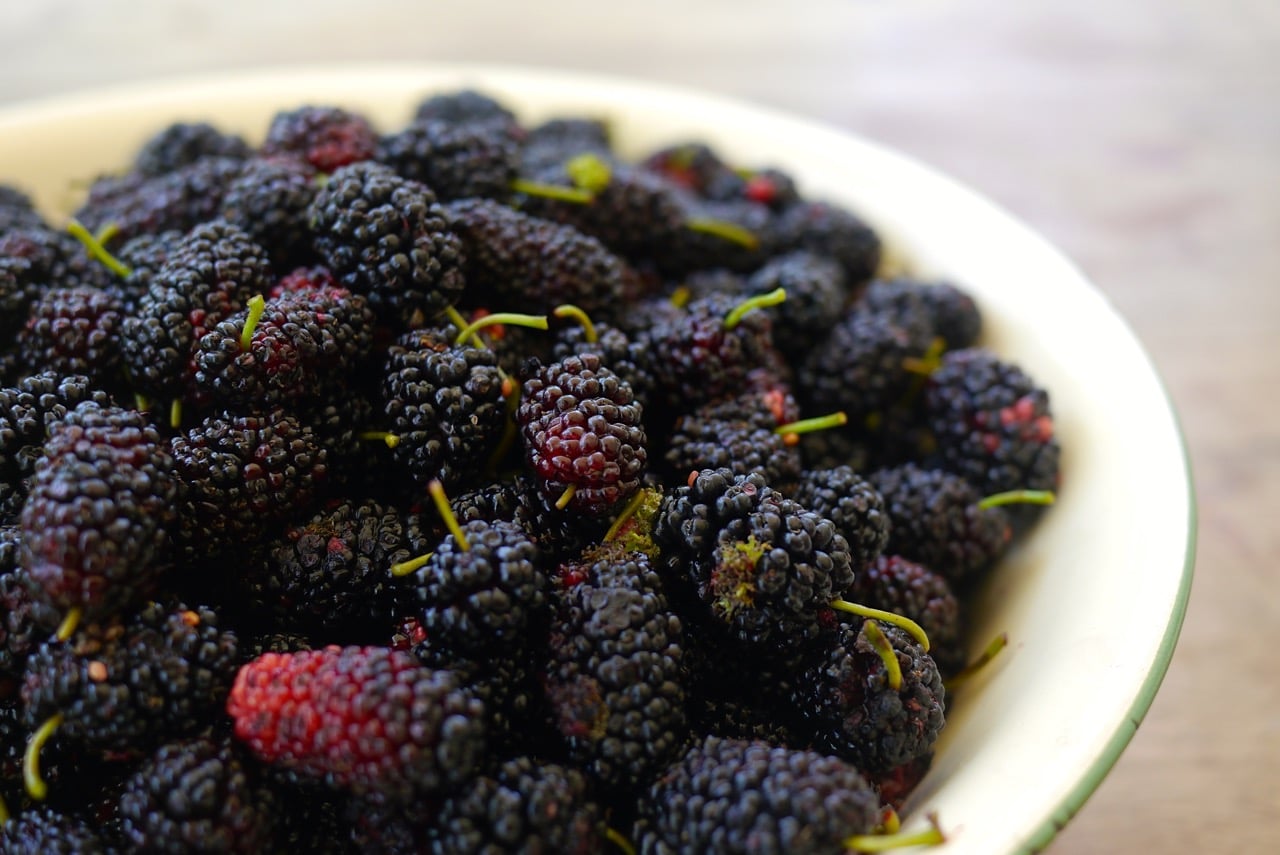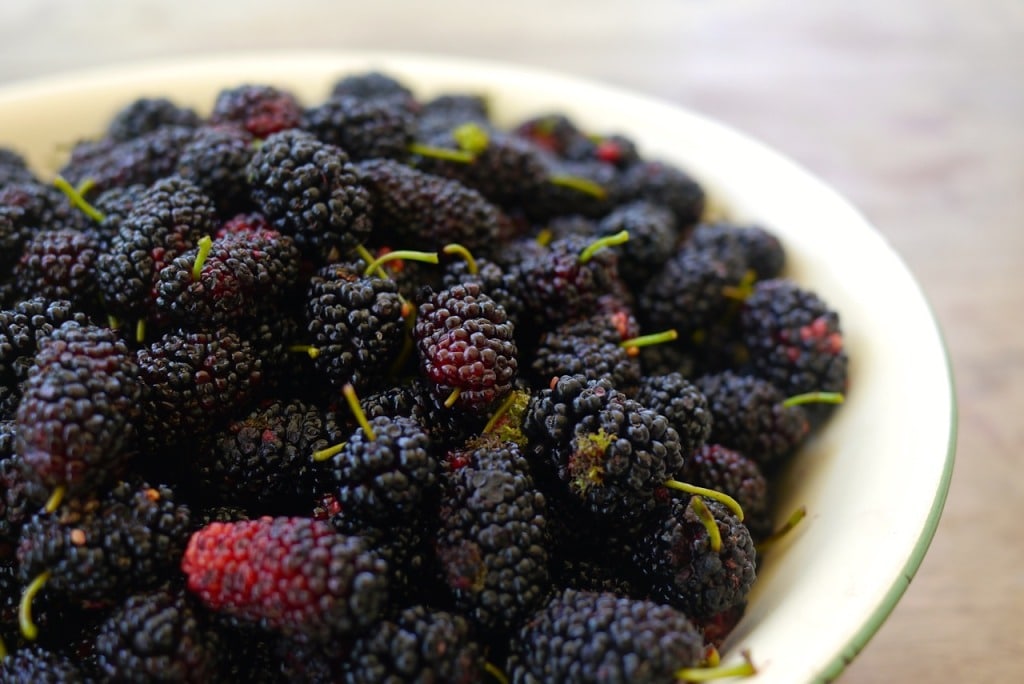 The mulberry is a berry you don't often see in shops, because it's quite delicate and therefore has a short shelf life.
Even picked fresh, they generally last a few days before going mouldy around the edges.
The answer, my friends, is pick an' freeze! Freshly picked mulberries, if frozen straight away, behave themselves very well.
They defrost as plump, firm, whole berries and do not go gluggy.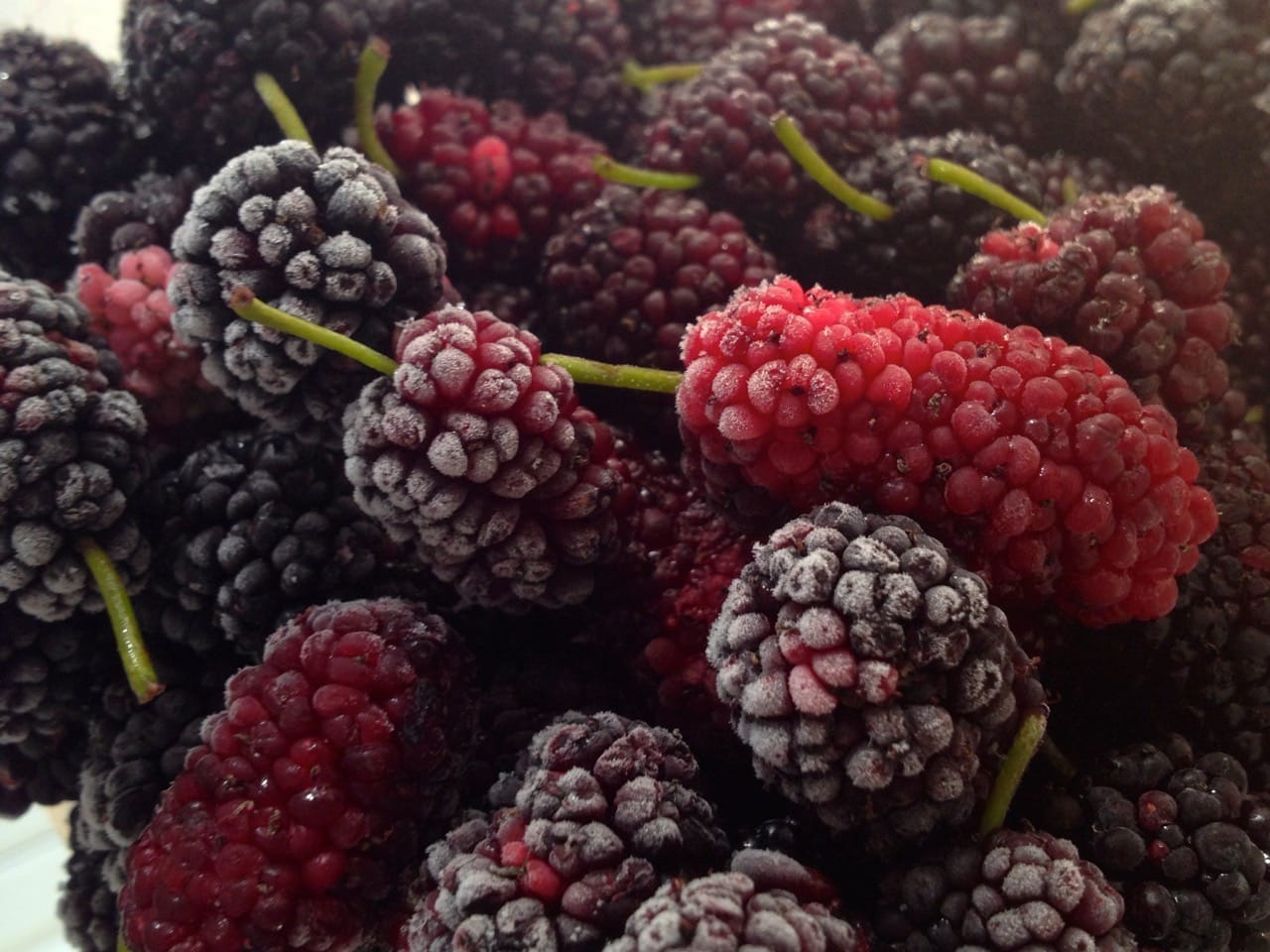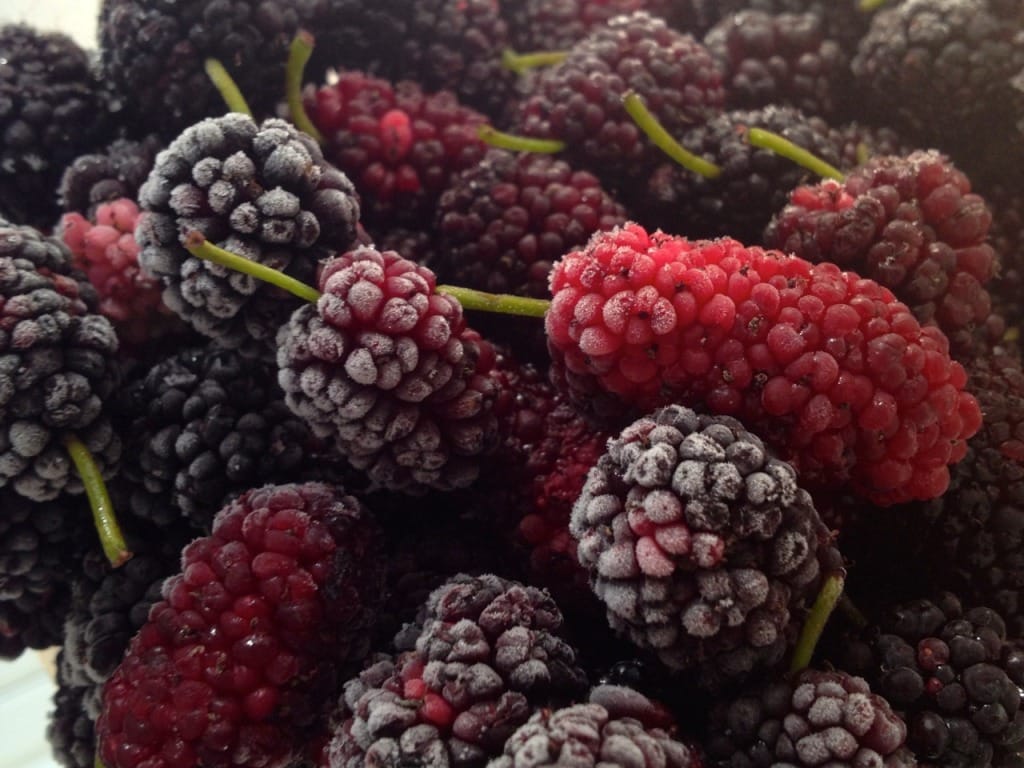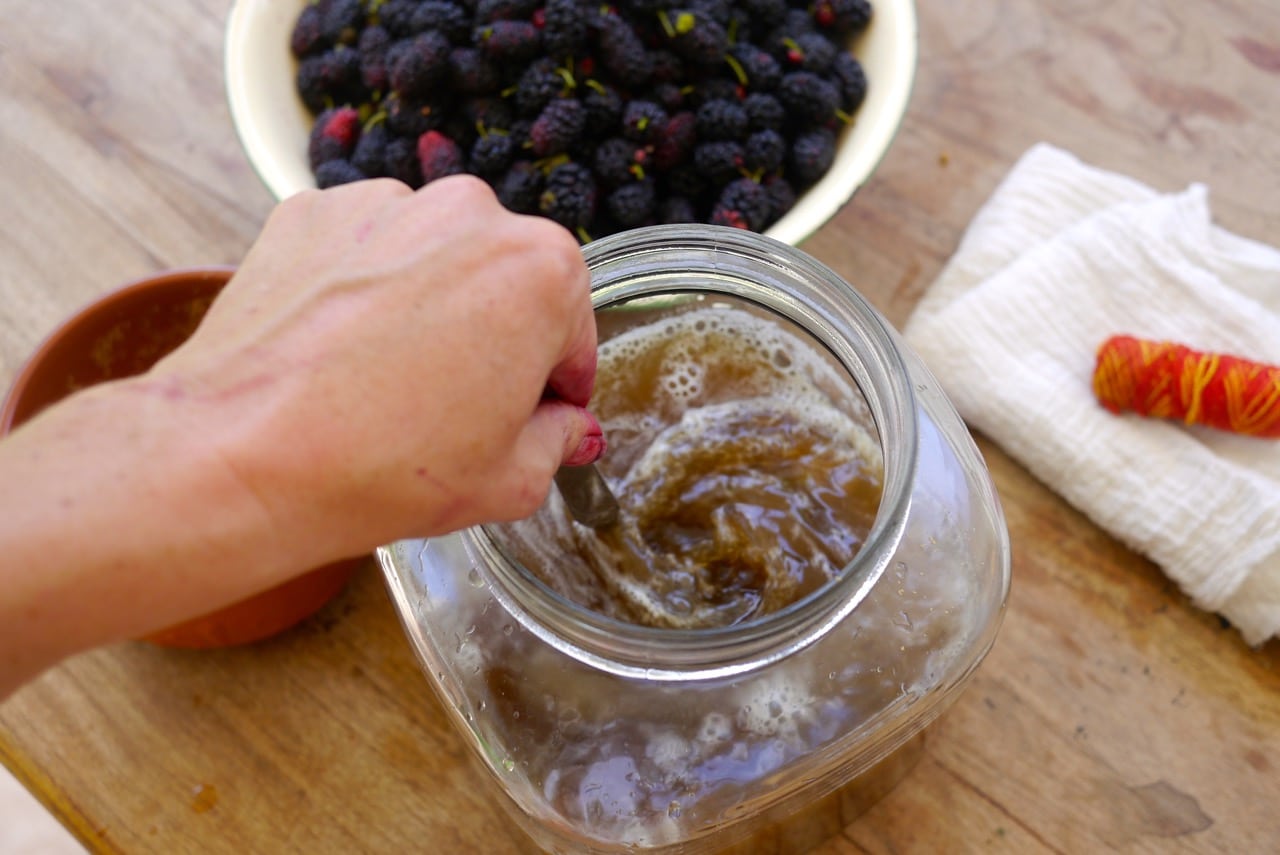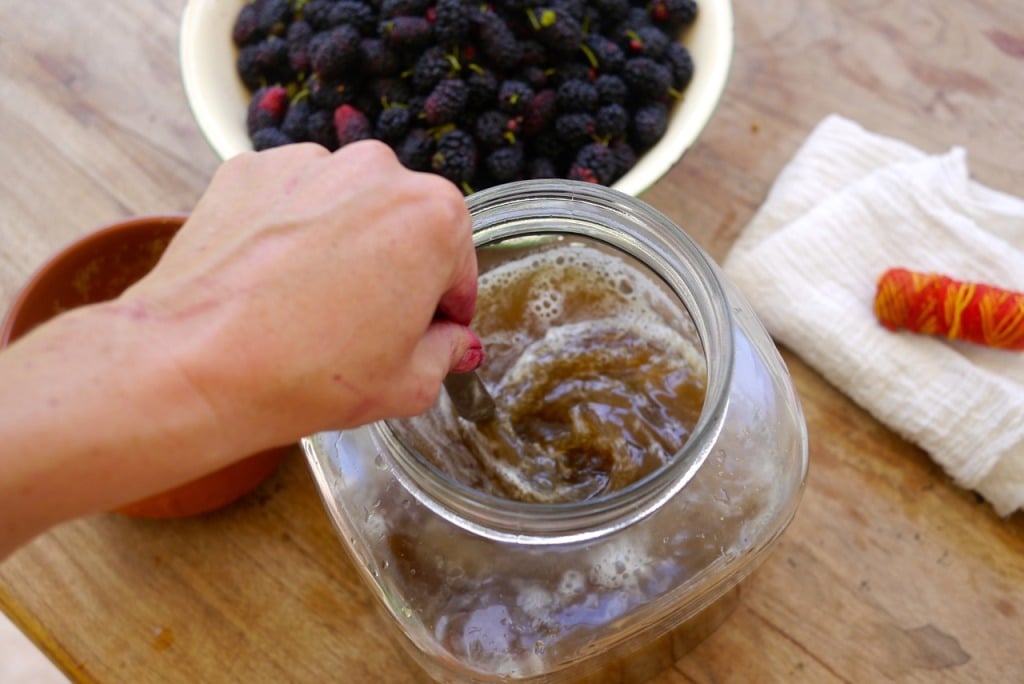 So I froze some, set another bunch to turn into mulberry wild fermented wine, and ate the rest immediately.
All in all, a good morning's foraging. Many future tummies will be happy and nourished as a result.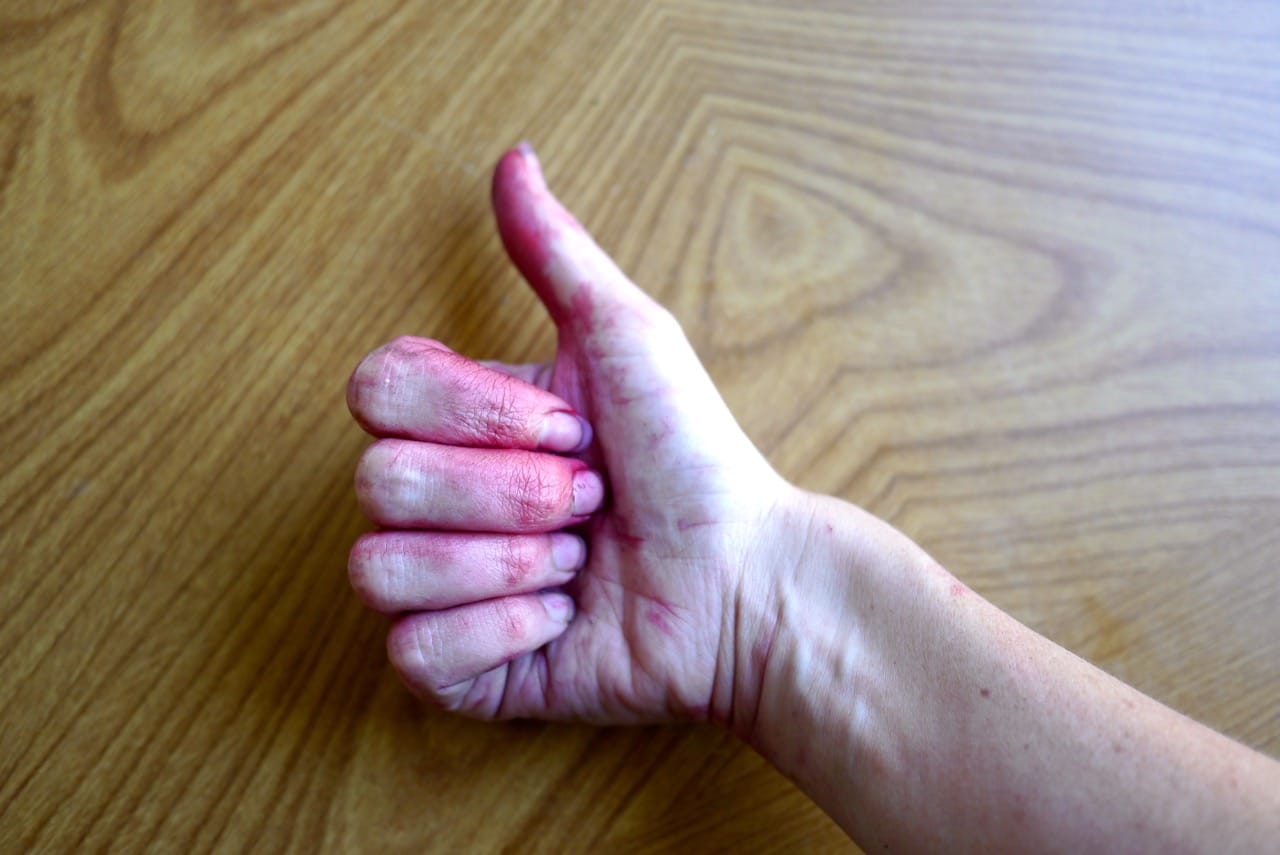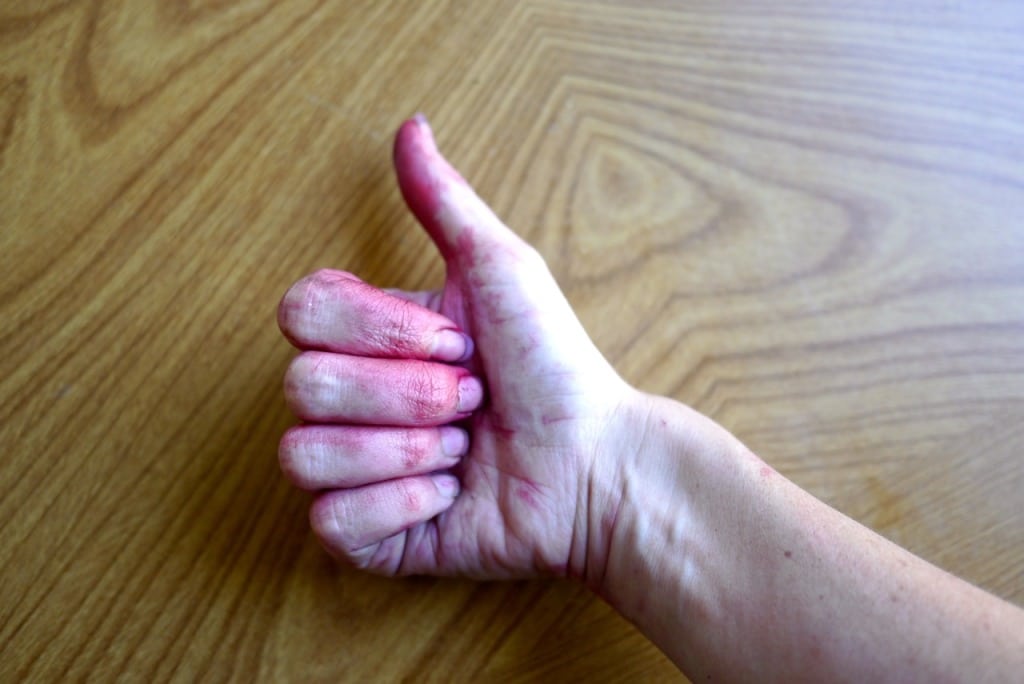 Any amazing recipes involving mulberry or dianella out there? I reckon there's time for another few raids before the season ends, and I'm always up for some inspiration…
*Note: any bushfood should be eaten in small amounts until you're sure it agrees with you, and this includes dianella caerulea, for which I found one reference to dizziness if eaten in large quantities.
Not that I expect anyone to eat a bucketload of the stuff, the same as any other food. But I thought it best be said.