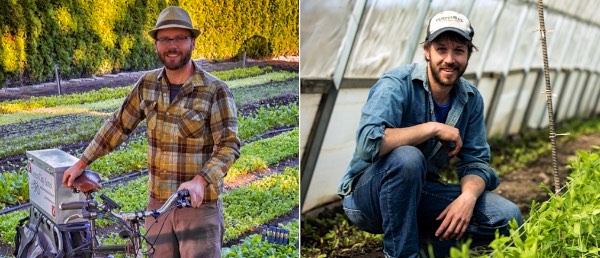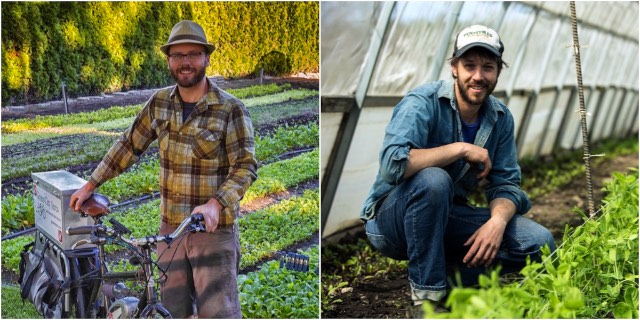 We are very excited to announce that in February 2016, Jean-Martin Fortier of 'The Market Gardener' and Curtis Stone of 'The Urban Farmer' are coming to Australia to help grow more farmers with good knowledge.
These two farmers are both folks who we've been inspired by for some years now – they're both at the top of their game, using organic, intensive small-plot agriculture to feed their families and communities.
And as a bonus, they're both excellent teachers, who have agreed to come to Australia to share what they know.

Jean Martin Fortier – 'The Market Gardener'
Known for his comprehensive and much admired book 'the Market Gardener', Jean-Martin is well known for his family's ability to successfully create a six-figure income from under two acres of organic vegetables, farmed by hand in Quebec.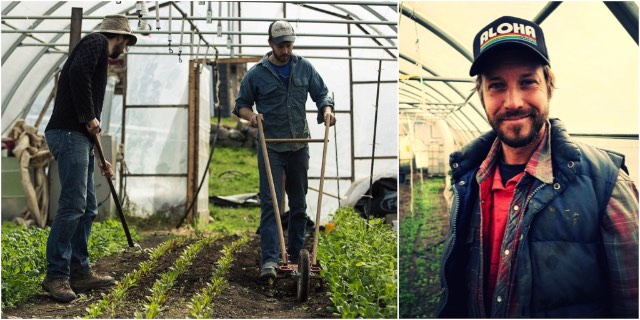 Through scrupulous planning, effective crop rotation, savvy marketing and downright excellent farming practices, Jean-Martin and his wife Maude-Helene have developed an effective growing system that draws on the french intensive tradition of small-plot organic urban farming, as well as biointensive practices.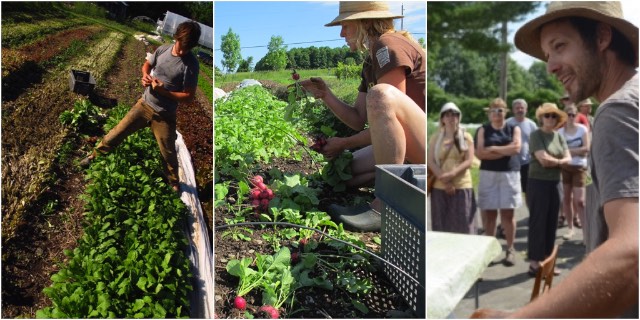 For the first time, Jean-Martin is coming to Australia to share his knowledge with future and established small-plot growers, to help increase our community's food systems, and our small-plot growers livelihoods!
More about Jean-Martin's one day masterclass is here…

Curtis Stone – 'The Urban Farmer'
Curtis (no, not the Australian chef guy, the OTHER Curtis Stone) is a farmer and founder of Green City Acres in Canada.
Specialising in multiple site farming (backyards, front yards, spare lots) within the one enterprise, the Green City Acres model proves that urban farming on rented land CAN create a profitable livelihood, if the enterprise is designed well.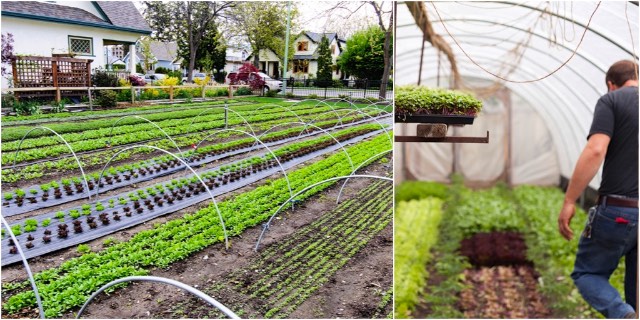 Utilising bikes as their main transport, Green City Acres farms multiple micro-sites within the city of Keylona, CA, producing chemical free food for a healthy restaurant and farmers market trade.
Since 2010, he has been successfully farming on multiple urban lots in the city's downtown, and will demonstrate to you, that you can farm on very small plots of land without the debt burden of a mortgage or the high capital expenses of the usual infrastructure that most farms need.
More about Curtis's one-day masterclass is here…

Ok, so. We've only got these two fellas for a weekend, as after that they need to get home and prep for the next growing season, so here's what we've done to make it happen –
Join us for a day, or for both days, it's up to you. Please book in early though as we do expect these events to sell out.
We're very much hoping these masterclasses will help kickstart many new farmers to take the plunge and get growing good food for their communities – on rented land, or wherever it fits!
You'll be hearing a bunch of interviews with these two over the coming months, but in the meantime, here's an introduction…
We look forward to seeing many of you there!
Big thanks to Ooooby for helping us make this tour happen.