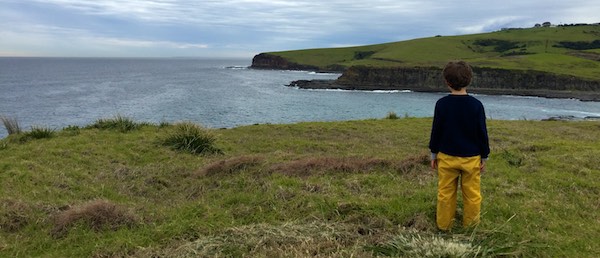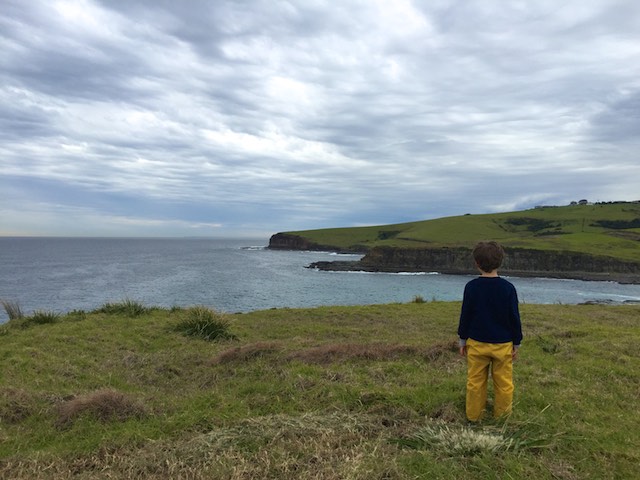 It was threatening to rain, and the wind was a-blowing. What a perfect day to ramble along the Coast Walk between Kiama and Gerringong! Hmm. Though actually, it all worked out quite well.
Getting little people outside and adventuring on a non-conventionally-pleasant day comes down to clothing, mostly. At least in our house.
So Ashar and I pulled on our raincoats and went in search of pirates. Or birds, maybe. Actually we didn't have much of a plan, other than a big walk to get us out of the house, and a milkshake at the end of it all.
A great family walk, this one – no rails, no interpretive signage, no WATCH OUT signs ever 10 meters. The path is wide and set a fair way back from the cliff so that as long as you're sensible, no-one will come to grief.
Also, there's lots of up bits and down bits, to tempt even little legs with the prospect of running all the way down the other side with the wind in your hair and the ocean in your ears.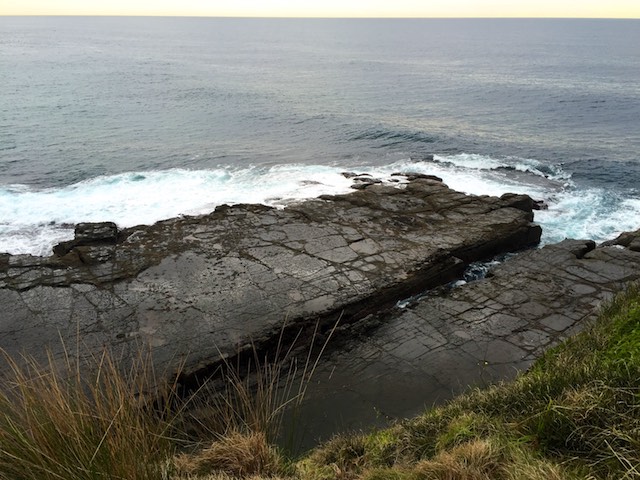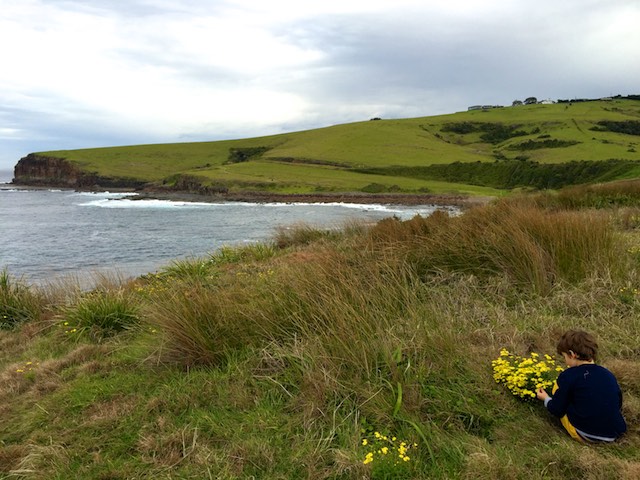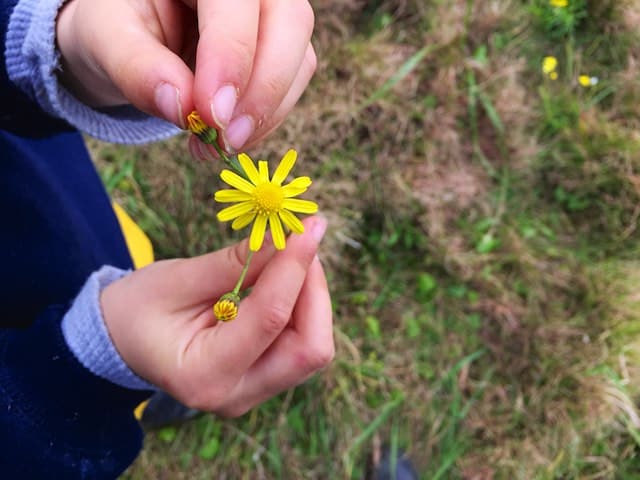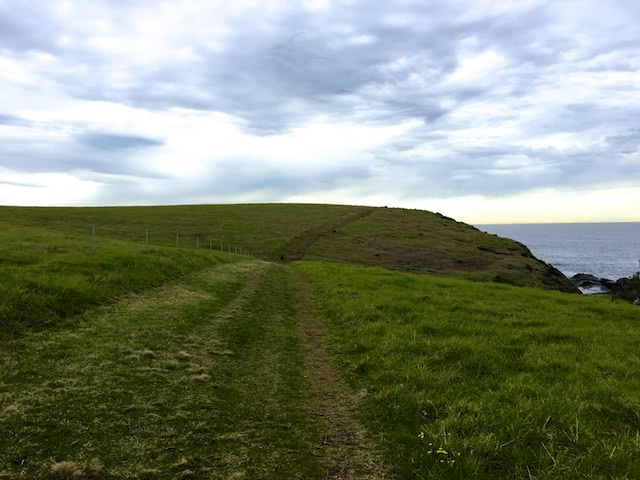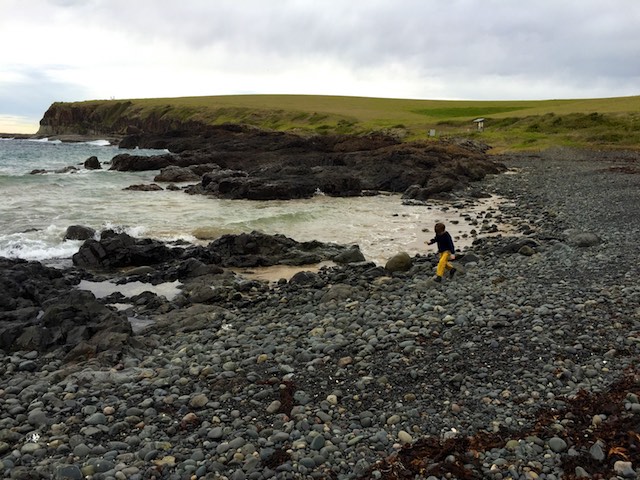 We didn't make it the whole way, which takes about 4 hours in each direction – after about an hour we turned back in search of that milkshake and the 'day off' chores waiting for us back at home – but that's the weekend for you. All good.
On our way home along the last beach we found a nest, which Ashar pronounced the home of a griffin who was out hunting just now.
We couldn't see him in the clouds, so he must have flown further south.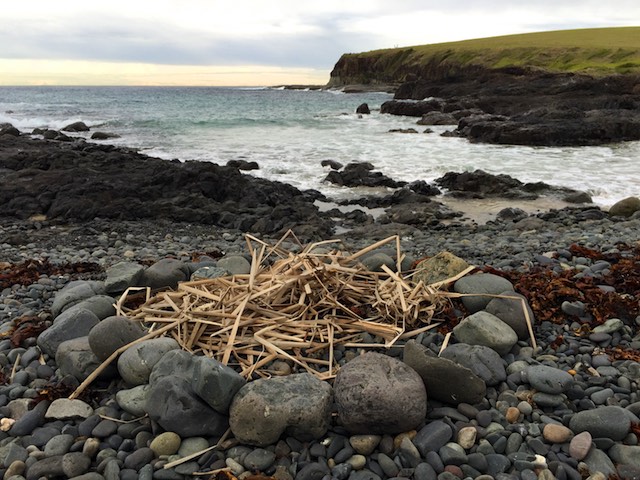 Kiama Coast Walk notes:
This is the 4.4km bit of the Kiama Coast Walk that stretches between two small seaside towns on the South Coast of New South Wales – you can start it from either the Kiama or Gerringong ends, and it's downright beautiful.
The whole 22km Kiama Coast Walk goes from Minnamurra to Gerringong, and takes a lot longer, but there's milkshakes along the way.