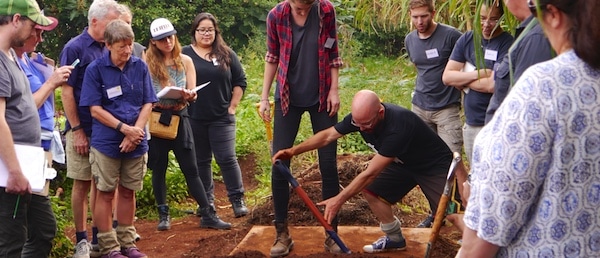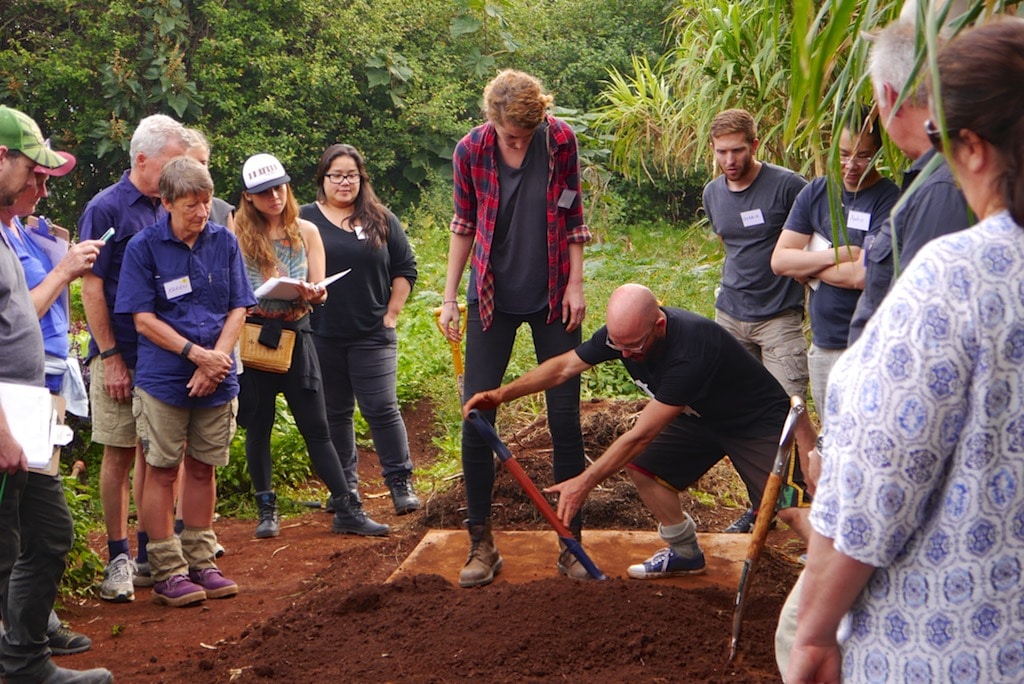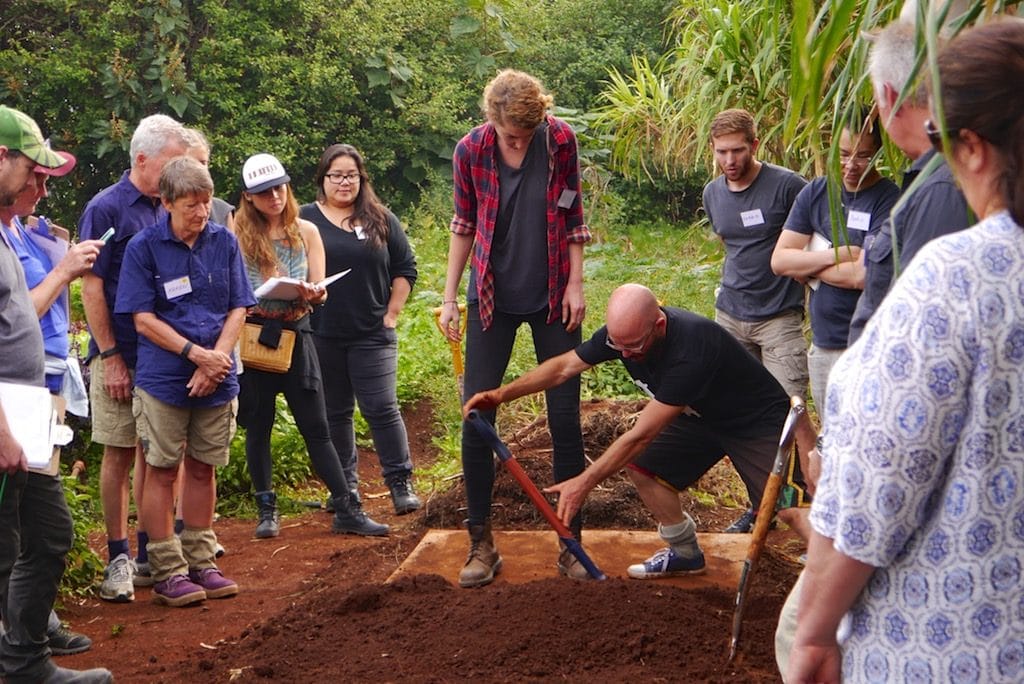 Its a strange thing, how simple tools like compost, forking techniques and biointensive plant spacings might just shape our futures. And also, not so strange at all.
The killer thing that we love about biointensive growing is it's attention to ensuring immediate productivity, while ensuring long-term soil health.
In permaculture design, this is embodied in the design principle 'obtain a yield' – in a food growing context, this means that if your design doesn't produce at least something something to eat, and quick, then following through on the larger, long-term project is less likely.
Which is not to say that all elements of the design must produce immediate yields, of course. But ensuring you get some yield, as soon as possible, helps push everything forward. And feeds you, too.
In biointensive growing, the yield thing is central, given that it's a growing system focussed on producing the most possible food from the least possible space, starting in the shortest possible timeframe, with the most efficient use of energy inputs possible.
This means investing time in great soil prep, careful seed raising, specific plant spacings, and well-timed and designed weeding, to ensure a yield that meets your needs.
We were lucky to have Jodi Roebuck back with us at Buena Vista Farm for a second Biointensive Growing course recently, and it was, once more, a big weekend of thinking, digging, eating and learning.
Here's a few resources that don't exist in our previous biointensive articles (which, if you're interested, you should definitely go and have a look at)…
Curtis Stone talking with Jodi Roebuck about Jodi's favourite biointensive gardening tools:
And Curtis talking with Jodi Roebuck about Jodi's emerging holistic grazing operation, that he runs on rented land on nearby properties…
More Biointensive Growing resources:
Other good books:
Jodi Roebuck's contacts:
A big thanks to Jodi Roebuck for leading the learning, Grow Farm Forage's Linda Machon for assisting, Buena Vista Farm for the soil, classroom and incredible food, and to everyone who came along to learn!
Good growing to you all! Our next course with Jodi Roebuck will be next Autumn. Make sure you're on our mailing list and we'll let you know when it's up and happening.