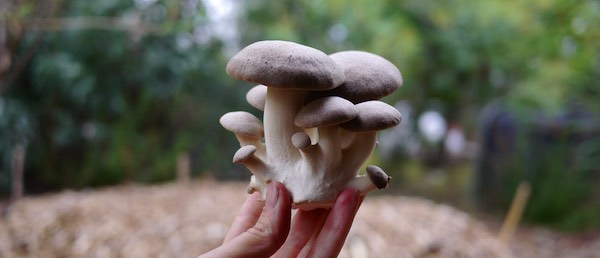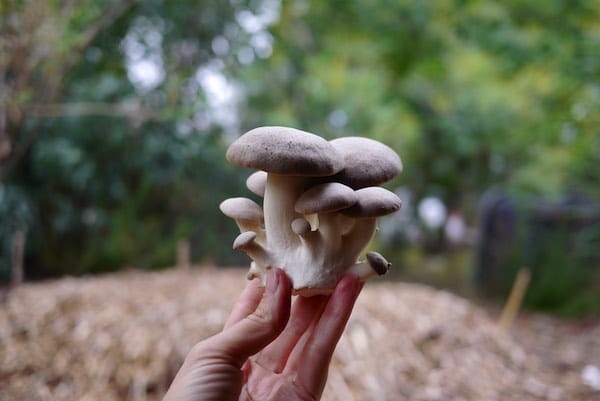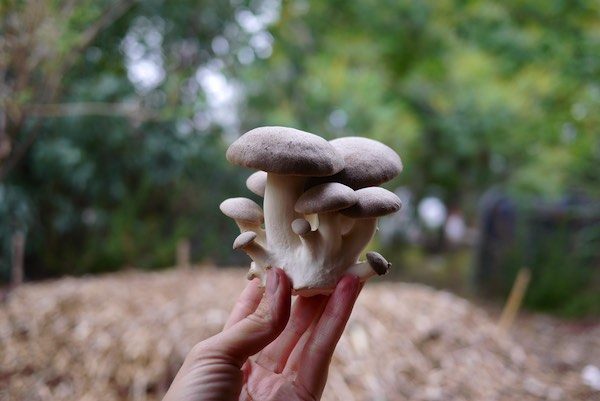 The dams are full and the soft green winter grass in the orchard has returned. There's been feijoa harvests by day and bioluminescent mushrooms by night.
The landscape is slowing down. The frost confirms that this place is finally in Winter, after a long, long Autumn.
At the end of this month, we will have been at Melliodora a whole year. Four full seasons. It's been amazing to watch this permaculture farm bloom and charge into summer after a wet spring, then provide all the food we could ever eat through autumn, before finally slowing down once more.
And then here we are, back at the beginning – wet grass, grey skies, cold fingers, muddy carrots, short days, long nights. Stew, soup, stew.
Planting:
I'm gambling on successfully raising another round of winter greens seedlings, as autumn was so slow and long, and also because our passive solar greenhouse is so cosy and warm (in the daytime), which is great for seed raising.
We planted these biointensive style, in oversown rows, into a flat of finely sieved compost. Soon they'll be ready to prick out into pots, then we'll coddle the pots for a few weeks before planting them out in the winter garden beds. All being well, we'll have plenty of late winter kale, cabbages, broccoli and kohlrabi in the months to come, across all the gardens of Melliodora.
The garlic crop is in. Half of it comes from garlic sprouts that a neighbour delivered, the other half is gorgeous organic bulbs from the girls at gung hoe growers that was sprouting. Also planted in tight biointensive spacings, which allows for just a single weeding or two before it's too tricky to get in between the bulbs. Will report back on how it goes.
We're still planting winter green manures in beds that will rest until spring – a mix of vetch, subclover, oats and fenugreek, got from the fab folk at green harvest seeds. Together, these plants will recharge the soil with nitrogen and biomass, ready for what looks like to be a long hot summer ahead.
The annual summer crops will need all the water they can get, and adding winter biomass builds the soil's water-holding capacity. Best to let plants do that for us, where we can.
Harvesting:
Feijoas are a plant apart. They are downright weirdly wonderful, in every way. And at this time of year they are SO plentiful at Melliodora that I've been seriously dreaming about them.
Feijoas often fall from the tree before they're fully ripe, so it's more a matter of picking them up, rather than picking them. We've been picking up a lot. There's two feijoa hedges (that's a 'fedge', if you're a feijoa fan) at Mellidoroa and between the two of them we have all harvested literally hundreds of kilos in the last few weeks. Thankfully, they're one of the most delicious fruits on earth, so we forgive them.
A happy discovery has been that, if juicing or preserving them, you don't need to remove the feijoa's outer skins – (I got inspired after finding this recipe – didn't use it, but will never peel a feijoa again) this speeds up preserving time hugely.
Quartered, into the pot, bit of water, some cored apple pieces, handful of sugar, bring to simmer, stir, bottle, waterbath, done. Delicious porridge-fruit for many months to come.
We also picked the medlars, once their leaves fell to earth. This medlar was grafted by David Holmgren onto a hawthorn rootstock down the gully, and it has done very well. And even better, the ravenous cockatoos, who eat every fruit that's not netted (apart from feijoas – i don't think they can see them on the tree), ignored the medlars entirely. Hooray. Time to blet.
I've never tasted a medlar before but I was fascinated by a fruit you had to let rot before you could eat it, and which dated back to roman times. Curious stuff. So we picked and laid them onto a tray, and waited for them to go brown and wrinkly – the process of 'bletting'. Which they eventually, did, though not all at once.
The eating texture of a medlar is a cross between a pear and a hawthorn berry (both to which the medlar is closely related), and the taste is like a pear crossed with a date… I think. They're very good, eaten straight up.
Many folks make jelly from these, however I have it on good authority from the lovely Michelle Crawford that we should proceed straight to making medlar liqueur. Making liqueur involves much less stirring than making jelly, and also much more vodka, so I am sold. Medlar liqueur for summer solstice, here we come. I'm going to base it on this recipe.
Nick's outdoor mushroom fruiting chamber, made from scavenged glass doors, dishwashing racks and old supermarket shelves, is finally a happening thing. As a result, the various 'ready to fruit' mushroom bags, buckets and blocks we have everywhere here are finally fruiting in consistent humidity, style and comfort. Currently it's all about shiitakes and king oyster mushrooms, which is fine with me.
Ironically, this mushroom fruiting chamber was completed in the same month as the pine mushrooms, which are everywhere in the pine forests around our town, fruited for the year. So. many. mushrooms.
We've been drying many of the pine mushrooms to turn into mushroom salt, which is our family's answer to making all winter stews and soups taste meaty, when they're actually not. Powdered mushrooms are a glorious thing – full of flavour and protein, turning every wintery dish into an umami powerhouse. To make, pulverise dry mushrooms and add maybe 1/8 volume of salt, pulverise again. Amazing.
Green tomatoes. The end has come. Some tomato plants we've been able to hang upside down, undercover, to ripen slowly – and that's been great. But some vines were threaded through wire trellising and couldn't be pulled out in one go. So, we picked them clean. Green tomato chutney happing this week, and lots of it.
This recipe is nearly the same as my grandmother's one, so I'll use that. Curry powder might be incredibly daggy, but it's damn fine in chutney, oh yes it is. Also trying out Pomodori Verdi Sott'Olio (green tomatoes preserved in oil) which so far tastes AMAZING and may become the new gold standard of green tomato usage around here – sorry Nana.
The painted mountain corn from our three sisters planting last summer finally got shucked, ready for winter and spring tortillas. The 'cob against cob' diagonal twisting technique is best if you don't have a cordless drill and a multigrip tool. A messy morning's fun, either way.
And the olives! SO many. Frozen fingers while picking, but worth it for next year's supply of goodness. We're soaking them in water for 2 weeks with the water changed daily, then they'll go into a 10% brine with lemon + garlic for a few months. That should do it. We change the recipe every year, but I think we're getting closer to optimal deliciousness.
Reading:
In the evening, after the preserving is done (or I'm over it), I've just finished off The Shepherd's Life by James Redbanks which I loved to bits (need a lakes district sheep hit? Read it) – and also:
Doing:
Now that bushfire season is over and days are cool and wet, we've been walking the trails around Daylesford – many along old water races from the goldmining days. Along with ruins, deep gorges, rocky outcrops, mineral springs and plenty of kangaroos,  we've come across many wild food delights, from prickly pear fruit to apples and hawthorn, as well as mushrooms.
While picking pine mushrooms the other day, we found some local ghost fungus! An amazing bioluminescent mushroom that looks like a white, oyster-type mushroom during the day, and glows softly green at night. Of course Nick went back that night and spent many hours getting damp and cold in order to capture it's glowing ghostliness.
The Daylesford Culture Club is gathering steam, under the enthusiastic stewardship of Meg from ArtistasFamily – each month we gather at the town hall for a morning of fermenting how-tos – bread, cider, pickles, water kefir… anything goes. The community krauting day last Saturday was a riot of cabbages, salt, chilli, ginger and enthusiastic folks chopping, squishing and pounding their way to glory.
I'm nearly finished writing our first book. Well, two months to go type nearly… gosh writing a book is a big thing! The excellent Kate Berry has been coming over at irregular intervals to photograph the weird, wonderful and mundane (close up photo of chickens feet, anyone?) as we inch closer to getting it all done. It should be finished by September, and out into the world next year sometime.
Amongst all the action and mud and bubbling pots, however, there's been a good amount of grieving happening here also. Rod May, organic pioneer, farmer, general legend and close friend of Su and David's, died recently from a motorcycle accident. His passing leaves a very large hole in this community. There's been big working bees out at Rod's farm to allow for the harvest to be brought in and for his family and friends to grieve and celebrate him together. It's been beautiful to watch so many people celebrate the passing of his life in this way.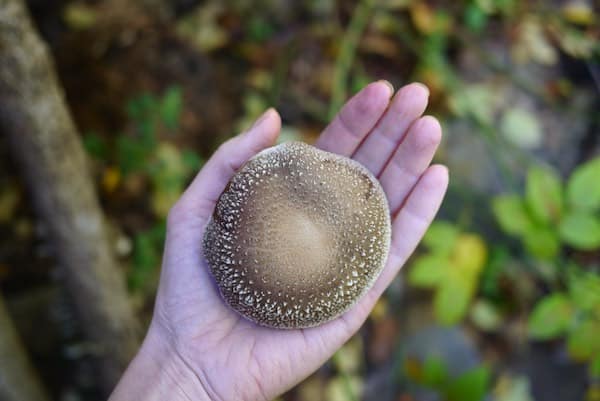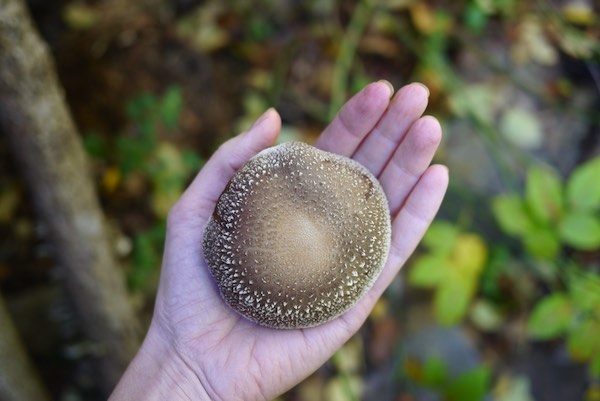 And so… after four full seasons, this place feels like home. Friends made, community found, new plants understood and foraged, forest paths followed. We know where everything goes in the tool shed. Our pantry is groaning with home grown preserved, pickled + dried food for winter and spring.
We're here. Ready for winter, in safe harbour, with firewood aplenty and much thanks to be given to those who have welcomed us here so completely.