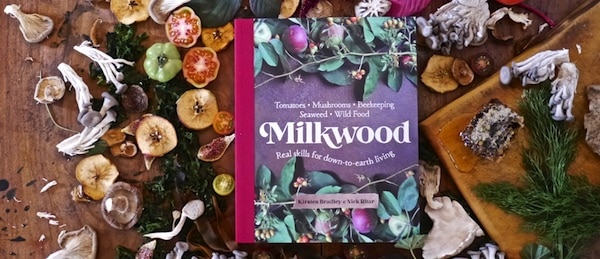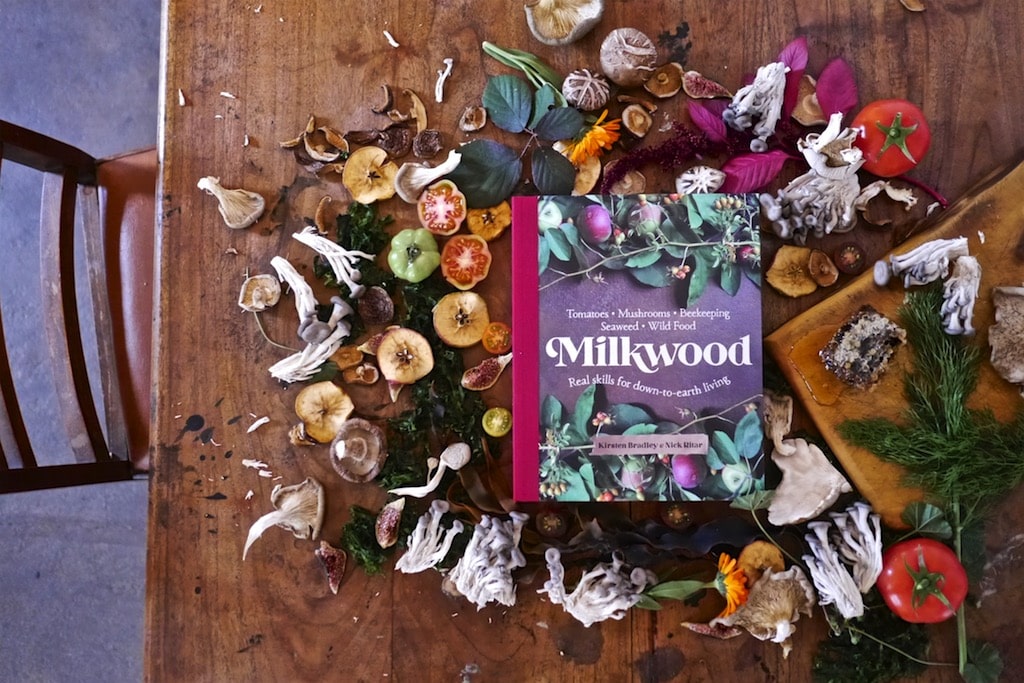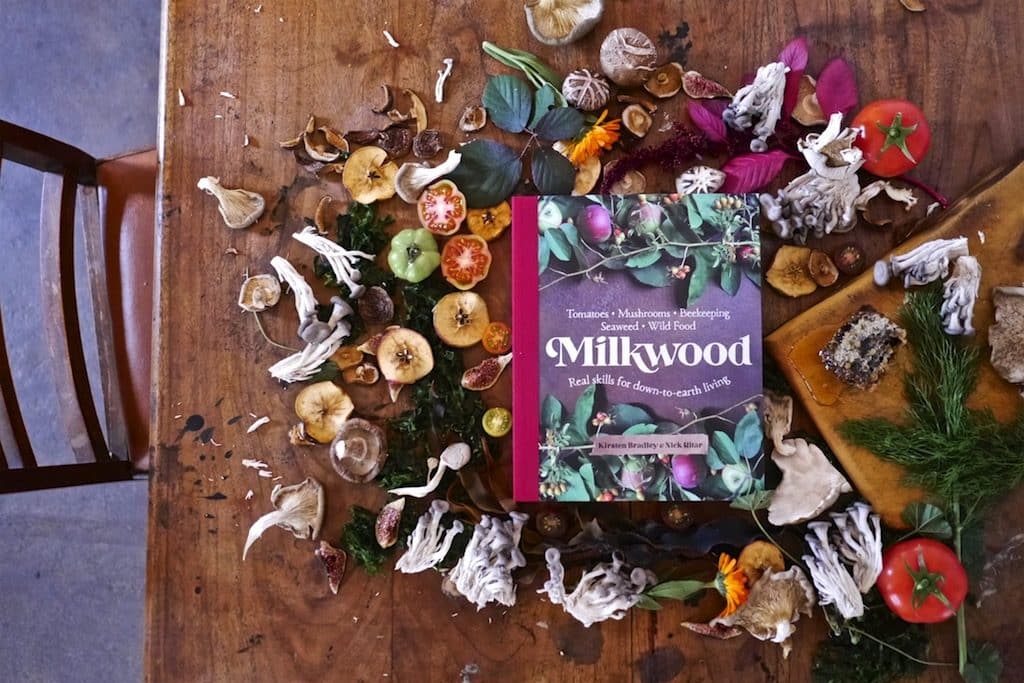 It is with much excitement that we can finally share with you – the Milkwood book is coming. Hooray! Many years in the making, our little labour of love will be out in all good bookstores on September 1st.
We are SO looking forward to sharing a load of feasts, extracts, explorations and events that we have planned around the ideas in this book with you, but one thing at a time. First, a sneak peek – the introduction, and some pictures.
The Tomato | Mushroom Cultivation | Natural Beekeeping | Seaweed | Wild Food
Introduction:
This book is a gathering of skills and knowledge – five subjects to get you started on a hand-made, home-made life. It doesn't matter where you live, or what you already know or don't know. What matters is that you'd like to get started, and to dive in deep.
But, where do you start? So many skills and new ideas – it's all a little daunting…
We'd recommend that you start with one single, simple, doable thing. It might be learning to grow tomatoes on your windowsill, or learning which green leaves are edible in your local wild space. It might be planting a bee-friendly garden. Or gathering blackberries from the laneway, or seaweed from the beach.
Learn how to do that one thing, and make it a habit. Because what we habitualise, we take into the heart of everyday life. This is how life works, and it's how creating a home-made life works also. Once that one skill is mastered, choose one more thing. And then another. And then another.
Over time, you'll find that your newfound skills complement each other, and inform other skills and knowledge. As your confidence grows, things get interesting. You realise that it really is possible to do it yourself, or that we can do it together, and create abundance for many. Skills create strong communities, as well as tasty dinners and beehives and full cupboards of home-made goodness.
The skills in this book belong to us all, and to our grandparents, and to our grandchildren. After the screens are put away, and the busyness of modern life is paused, what are we made from? Recipes, stories, methods. Love, effort, possibilities.
We are our relationships with the animals and plants that we steward, and the landscapes that we live in. The paths to the gully where we forage, the junk that we repurpose, the recipes we teach our children, the music that we make around the fire, and the food that we share across the table.
It was very tricky to choose just five subjects to include in this book, so we started with some of our favourite parts of living a home-made life: bees, mushrooms, seaweed, tomatoes and wild food. We hope they become some of your favourite things to grow, make and do also.
We wish for you richness. Not of money, but of knowing, and doing.
And then, the harvests of your efforts – mushroom pie, honeycomb, tomato passata, gomasio, healthy humans. The cool of the forest, and the roar of the sea. The ability to share your bounty and your knowledge forward. Into community. Into a resilient, livable, low-impact future, for everyone around you.
This is richness indeed. We just need to relearn the skills to help make it happen. Let's do it.
So basically the book is five chapters – and it contains everything you need to get excited, fascinated and most importantly started with those five subjects. The tomato, mushroom cultivation, natural beekeeping, seaweed and wild food.
There's histories, DIY projects, recipes, guides and methods of all kinds, and most importantly the *motivation* to get going, or to dive in deeper.
Because all these things are pretty simple to do – and skills like these can enrich our lives, lower our footprint, make us healthier and create stronger communities in the process. We often just need the knowledge and the permission to get started with trying new things. And we hope that you do.
Over the next weeks we'll be releasing details of book launch gatherings, free community feasts, seaweed walks, mushroom cultivation demos, honey tastings and all the good things we're planning for spring and summer in NSW, VIC, QLD and beyond.
Make sure you're signed up to our mailing list to hear what book events are happening near you. Oh and if you want to host something book-ish with us this spring, get in touch, we'd love to hear your ideas.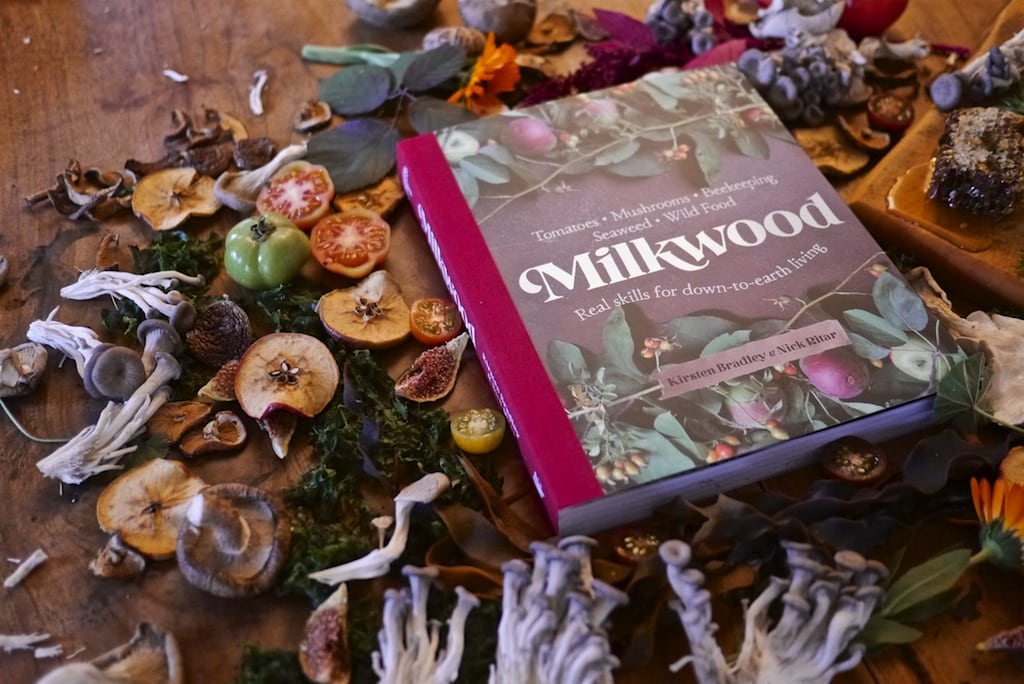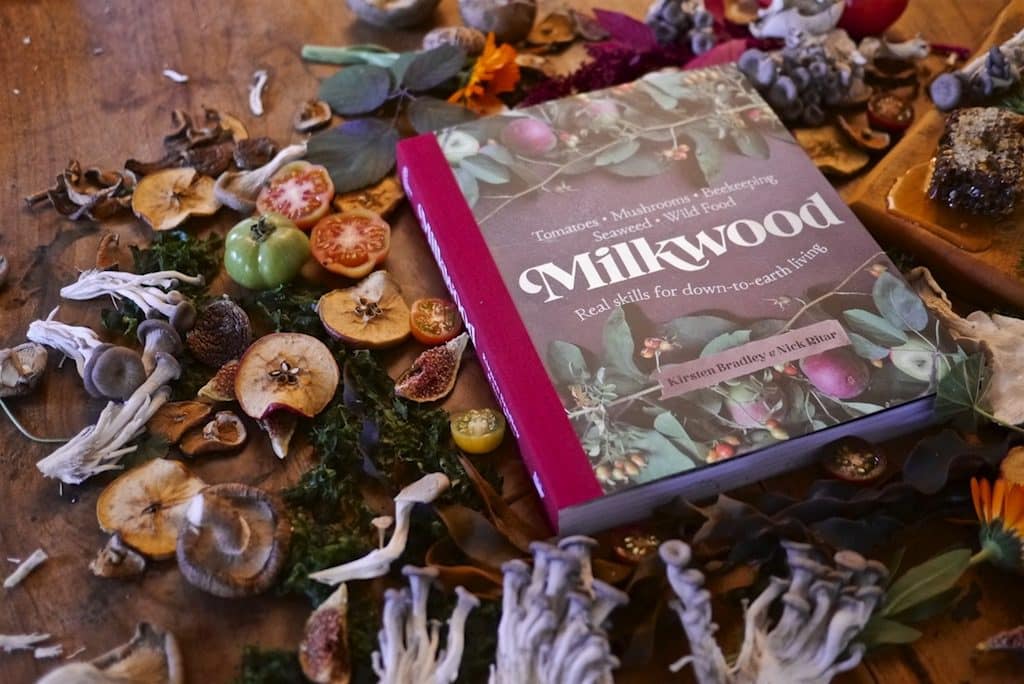 A big thanks to everyone at Murdoch Books (an imprint of Allen + Unwin) – especially Jane Morrow and Vivien Valk, to Kate Berry for photo contributions, Brenna Quinlan for the illustrations and to our friends, family and all of our students for their support. We hope you like the final result as much as we do x