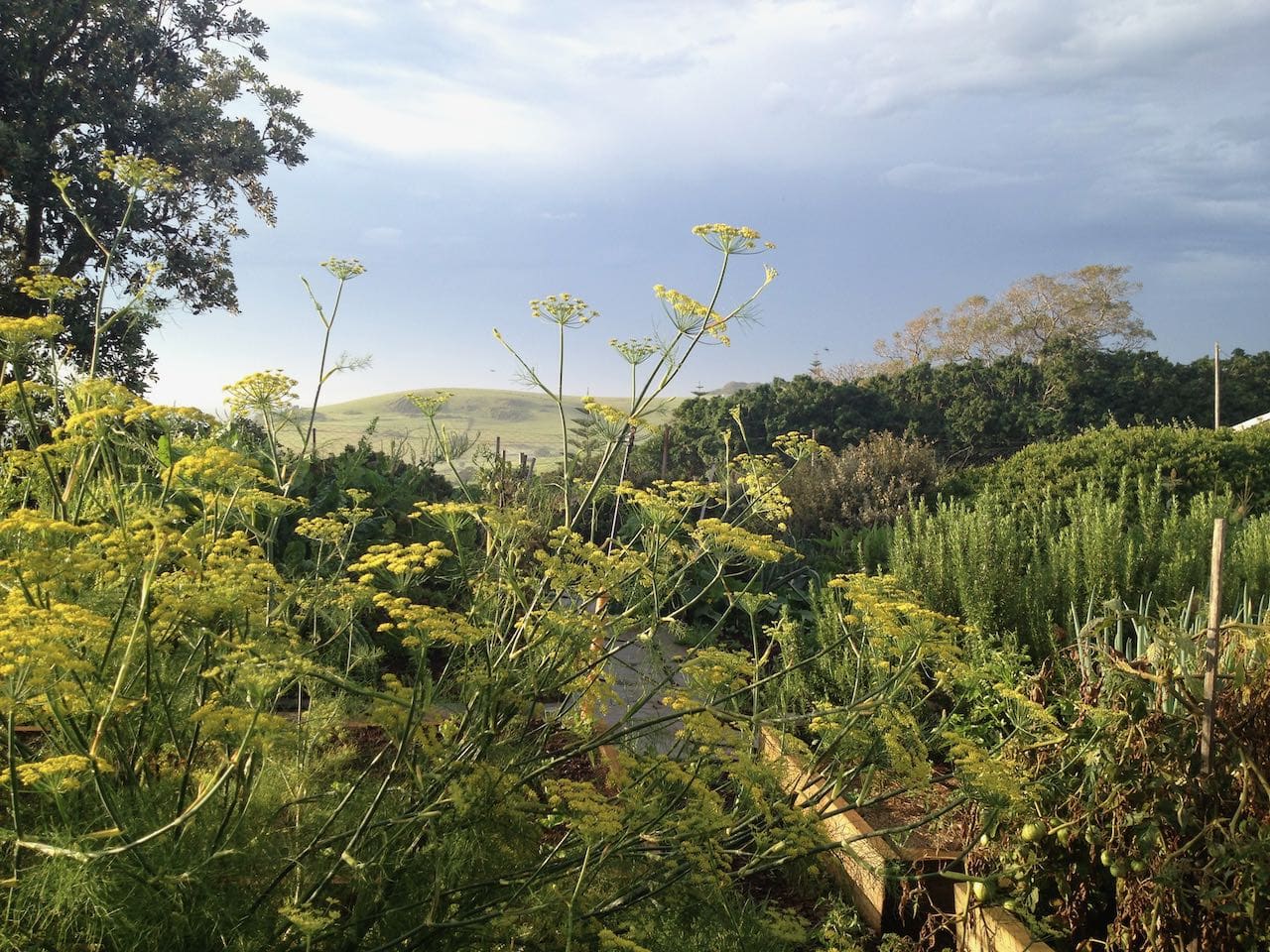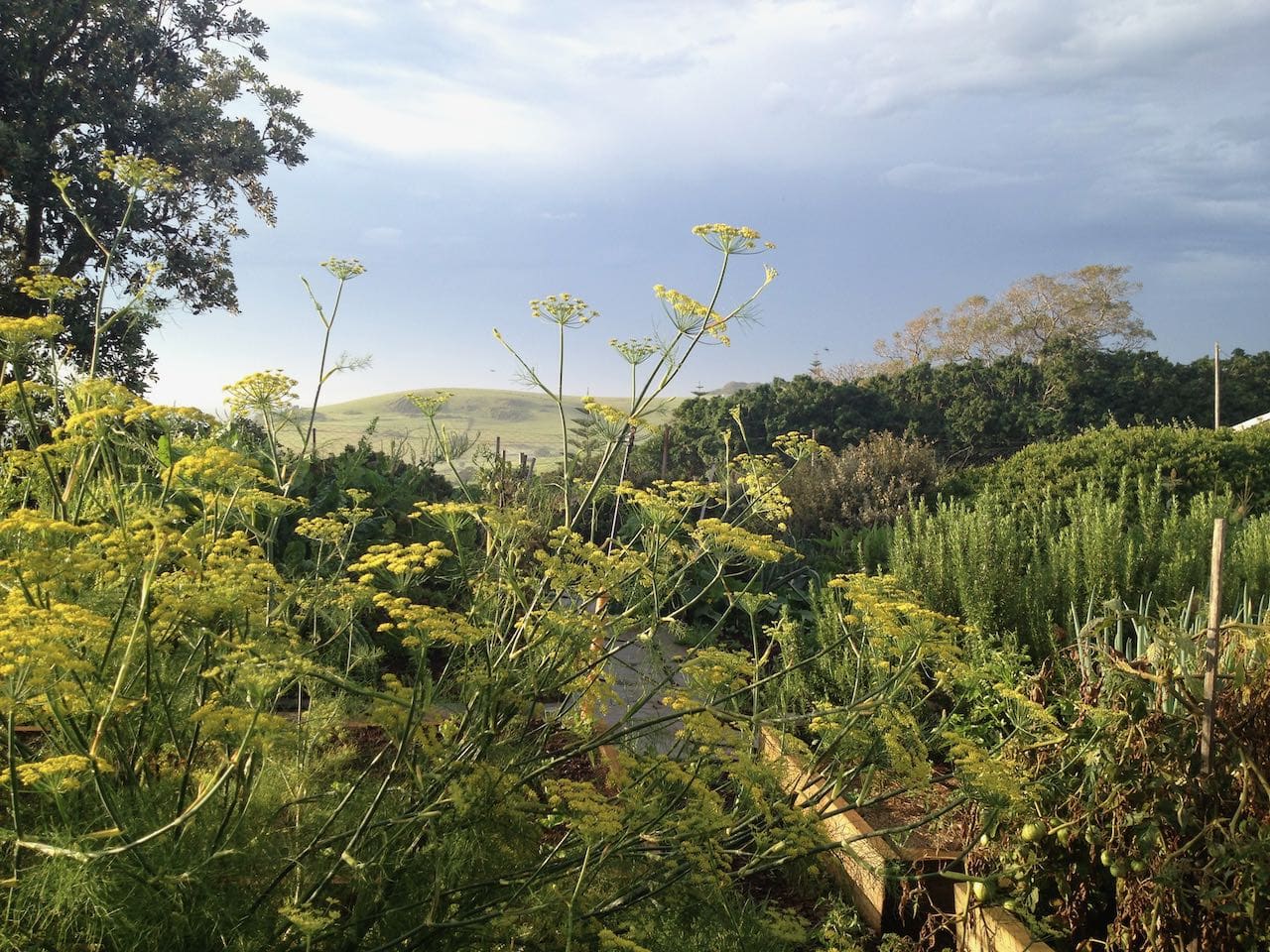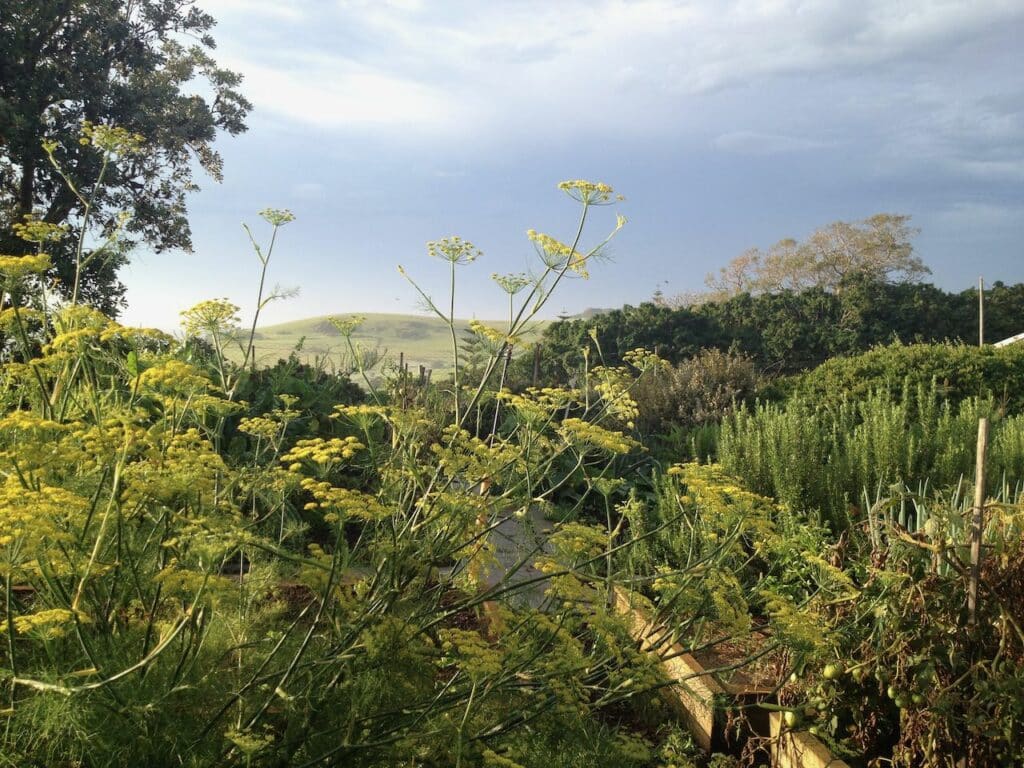 At its heart, The Milkwood Permaculture Living Handbook is about helping you cultivate habits for living with meaningful connection and purpose. Because this is how we cultivate hope.
But how to get started with habits that are truly world-changing? And how do you ground yourself and create resolve to keep going in the face of so much grief, challenge and change?
Happily, there's a design and thinking system called permaculture that can help us chart a course forward to the futures we need.
What is permaculture?
Permaculture is, in many ways, simply a goal: of living in functional, meaningful relation to our ecosystems, with reciprocity at the core of that relationship; a goal of living in a connected, meaningful way that benefits land, waters, life and community, as well as meeting our own needs for a fulfilling life.
By ecosystem, I mean where you are right now, not just your nearest forest, river or wild place. Your ecosystem doesn't stop at the forest's edge.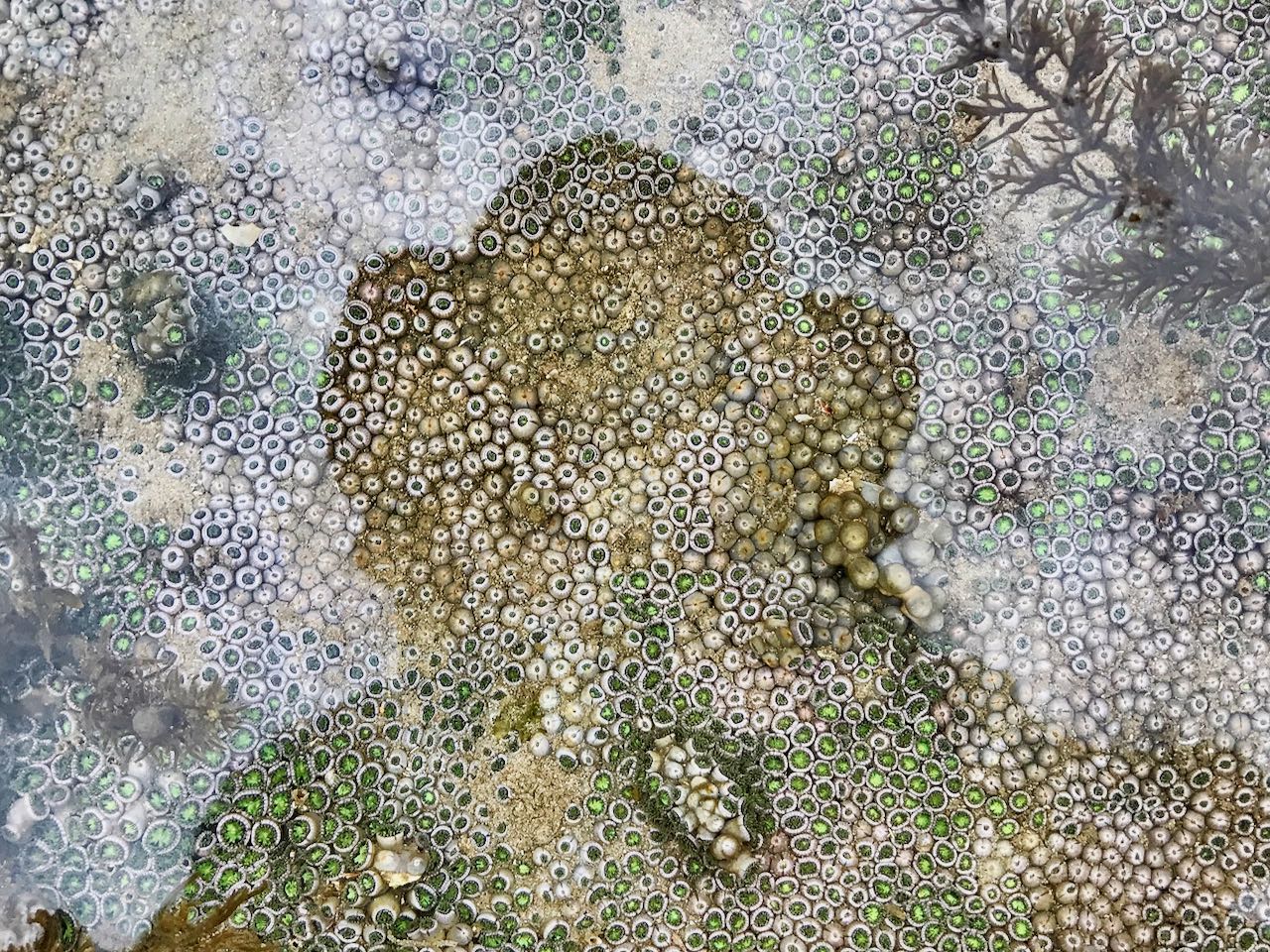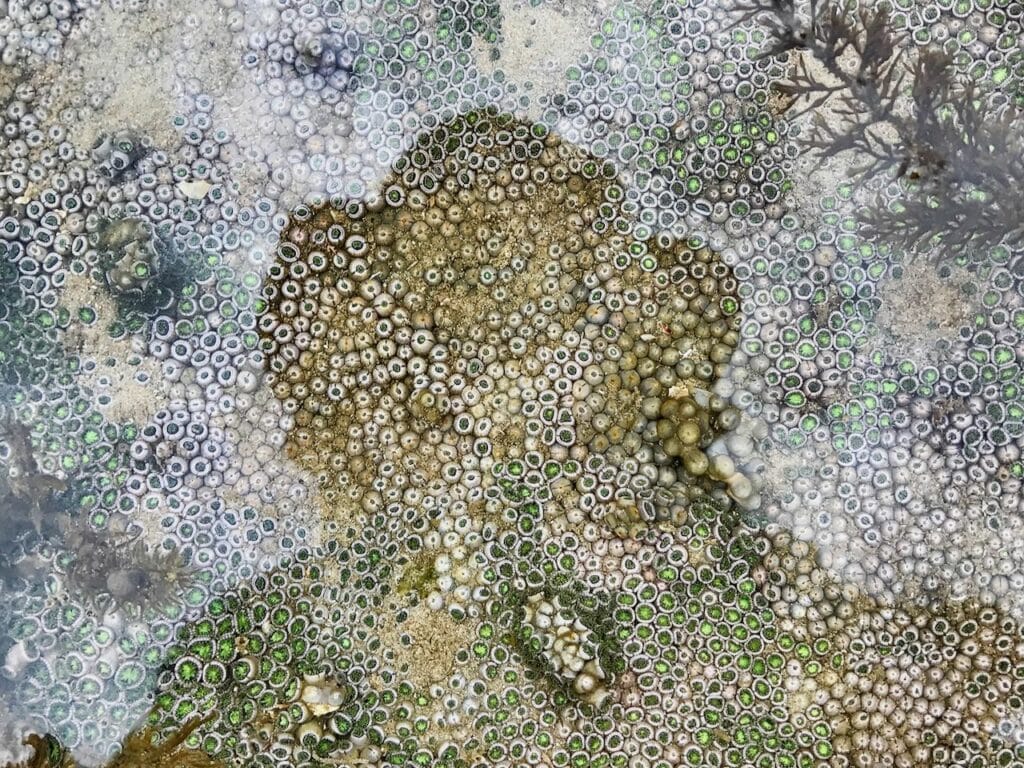 You are part of your ecosystem – not separate from it
Your ecosystem is all around you: right up to your front step, into your kitchen, even inside you. All this is part of your local ecosystem. And it is all part of your duty of care, as a resident of that ecosystem and as a part of nature.
Because you are very much a part of nature. Nature is not 'over there' somewhere. Sure, that bit of nature over there might be greener and prettier than where you're sitting, but you are interacting with and making an impact on multiple living things, both micro and macro, in this exact moment. And how you show up in your ecosystem matters.
Better yet, the animals known as humans – that's you and me – can play an important role in creating abundance within our ecosystem. You are a part of nature just as much as the fruit trees, the forests and the fish swimming upriver.
You could be forgiven for thinking that our species is only destructive – there's overwhelming evidence of the harm we can do all around us…

but it's also true that you can participate in your ecosystem in a way that tends seeds and people, nourishes plants, pollinators and relationships, and builds soil and community.
So, how can you tend some of these ecosystemic relationships of yours, both known and unknown, by the choices you make and the actions you take on the daily? Is it possible to live in a way that considers your responsibilities to your ecosystem and your community, while building connection and meaning in your own life, all while going about the normal daily stuff in this busy world of ours?
Well, yes. There are many ways and many knowledge systems that have been doing exactly this for as long as there have been people. There are also newer frameworks; though, of course, the new ways are always drawing on and standing on the shoulders of the old ways.
Some of these knowledge-ways are vast, embodied in country, culture and people. Some of the newer, far more simple frameworks have been written down, so that anyone can try them out. Permaculture is just one of the recent frameworks, but we love it because it's simple, flexible and easily incorporated into everyday life, so you can start using it right now.
At Milkwood, we see permaculture as a way of consciously designing, bit by bit, how we meet our responsibilities to our ecosystems and to ourselves. How we eat, the choices we make, how we use energy and how we use our privilege. How we help out, how we advocate, how we garden, how we love.
And how we aim to live as meaningfully as we can, both in our personal actions and by getting involved in urgent system change to create communities, societies and governments that prioritise care over profit – for the benefit of people, ecosystem and planet.
Like any community-held knowledge base, permaculture is always evolving, especially as it's a design system, a teaching system and a set of thinking tools for daily use. At Milkwood, we have adapted it in our own ways, as others do in their own, and this book (this is an extract, just btw) builds on our approach.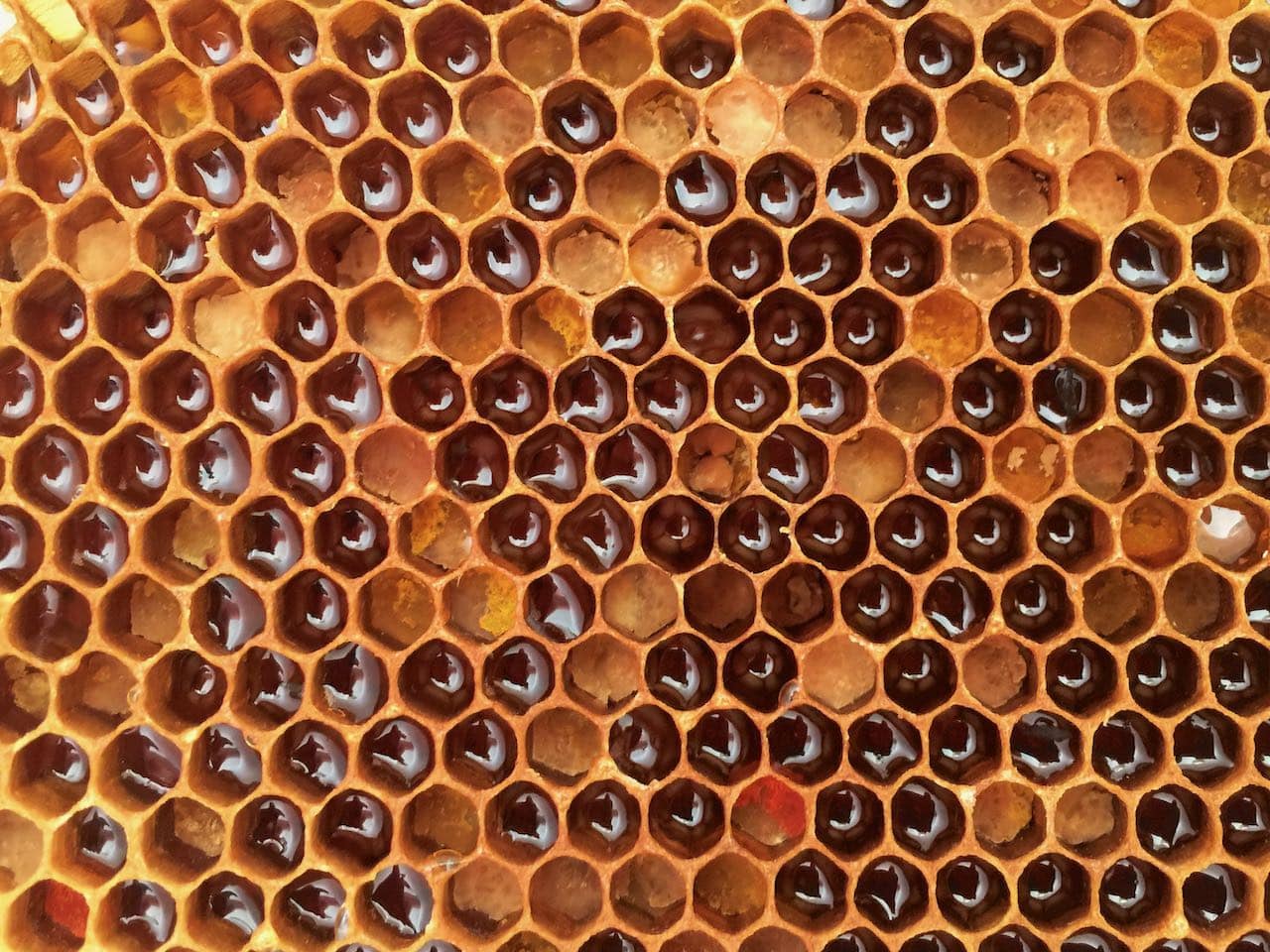 Where's the word permaculture from?
Rewind a bit: the 1970s was a time when climate change was a relatively new topic of conversation, the downsides of industrial agriculture went largely unquestioned, and Silent Spring, Rachel Carson's classic book explaining the toxic legacy of pesticides in our ecosystems, had not long been written.
The damage that we were doing to our world and its peoples in the name of progress, through capitalism and colonisation, and the realisation that the promise of endless plains and untamed wilderness ripe for the taking was a destructive, catastrophic myth were only beginning to dawn on many, especially in western countries.
In this context, the term permaculture (permanent agriculture, permanent culture) was coined by Bill Mollison and David Holmgren in lutruwita/Tasmania. At the time, Mollison and Holmgren were both thinking deeply about what a grassroots, principles- based, holistic system for designing agriculture and human habitats could look like; a system that was based on regeneration rather than extraction.
Believe it or not, this was quite an unusual concept at a time when much of the developed world was doubling down on the promise of endless growth.
This design system needed to be grassroots enough to be used by just about anyone, with design principles that could hold true across different ecosystems and landscapes, and be used to design both human habitats and actually regenerative agricultural systems (as opposed to ones that were simply less destructive). And so, drawing on many diverse influences and their own learning, Mollison and Holmgren defined the design system that they called permaculture.
Permaculture was – and is – a weaving together of ideas inspired and informed by Indigenous knowledge and science and many thinkers, both past and present, working in the realms of landscape design, ecology, ethics, perennial agriculture and architecture.
And . . . guess what? Drawing this knowledge into a grassroots design system that could be used to regenerate landscapes meant that it was one that could regenerate community, too.
These principles that focused on designing in partnership with ecosystems, rather than separate from them, could also be used to support the re-emergence of regenerative communities, from the individual to the city level.
This should come as no surprise, if you look at Indigenous wisdom and practices, which remind us that Country and people are indivisible: we are not separate from nature. What's good for Country is good for people.
But it bears repeating here: like most of modern thought and design, permaculture theory – including its ethics, principles and skills – is all, directly or indirectly, based on the wisdom, knowledge and science of traditional and Indigenous peoples the world over.
Some permaculturists actively acknowledge these legacies, while others are criticised for not adequately recognising such histories. For us, this recognition is central to permaculture, and to our combined ability to use what skills and knowledge is available to us all, build better and more just worlds and futures.
Concepts like our reliance on the regeneration of and reciprocity within our ecosystems are not 'new' information – quite the opposite. And yet, in our current society, we seem to have forgotten this.
These are fundamental truths that we each need back at the centre of our lives, no matter where or how we live now.
It is vital that these truths once more become a core part of our decision-making for ourselves, our families, our communities and our ecosystems.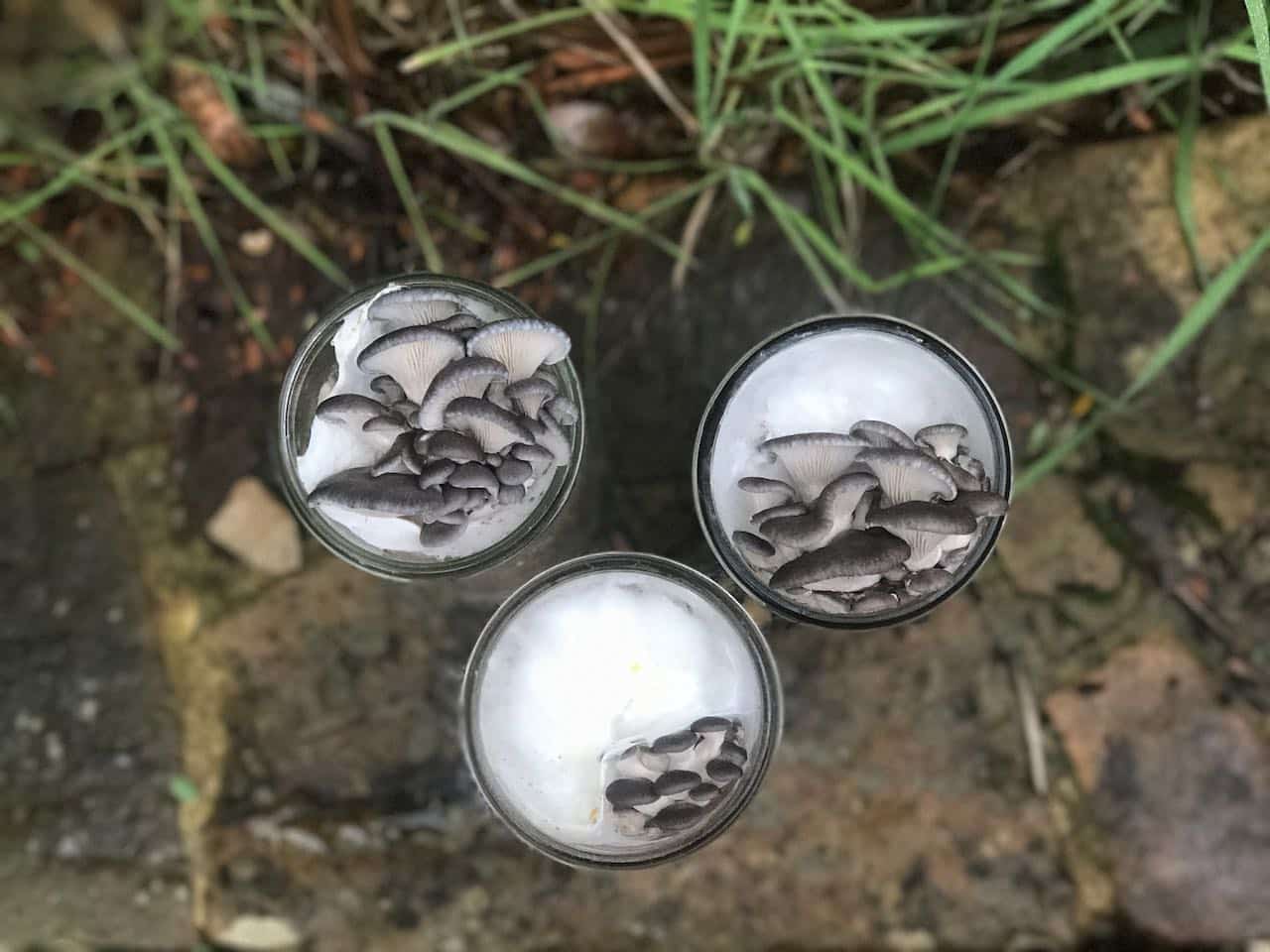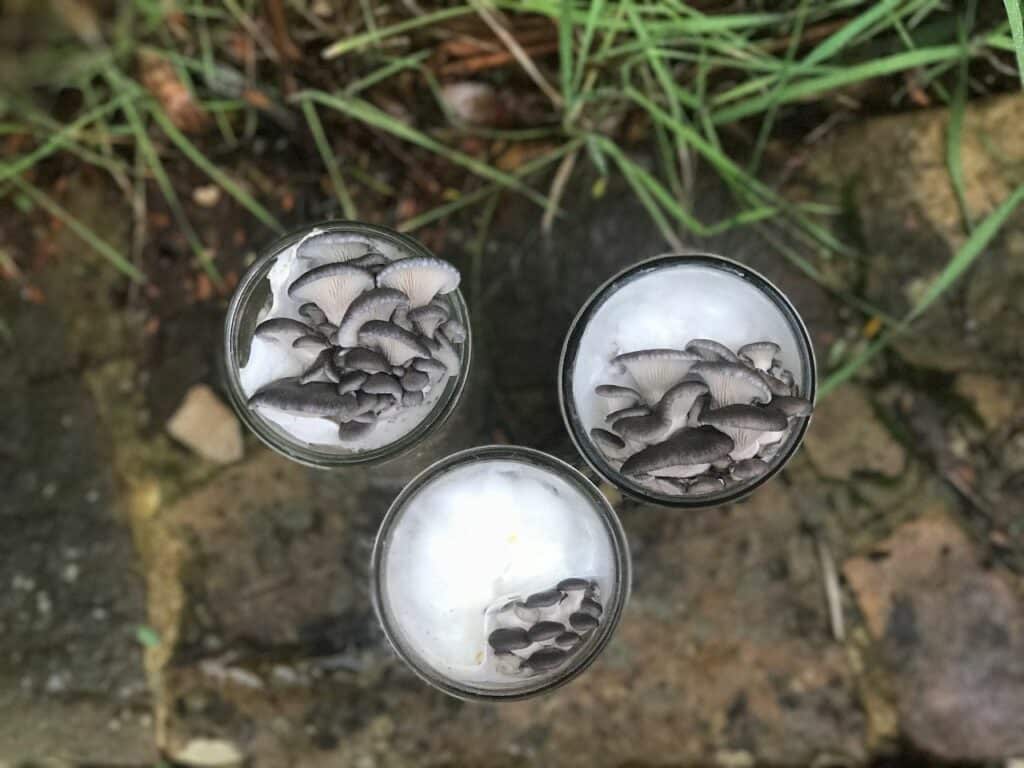 Whose ancestral knowledge are we talking about here?
I'm not only talking about other people's ancestors or unbroken lines of traditional knowledge here; your own family histories, interrupted as they may be by participating in colonisation, white supremacy and other systems of violence, can also form a part of this traditional lineage.
While we're well versed in the collective damage previous (and current) generations have done to ecosystems and communities across the world…

you are also the direct descendant of people who once held land-based knowledge well; who cultivated community, knew their local waterways like family, and saved and passed seeds from hand to hand through generations.

So some of this is your people's knowledge, too.
The point of permaculture design and thinking, as we see it, is to respectfully draw on these fundamentally excellent concepts and principles to inform our everyday lives.
And you can do this in a way that works for you, your household and your ecosystem, to make your life better, while actively practising gratitude for and solidarity with the traditional and Indigenous knowledge-keepers, both past and present, to whom we owe pretty much everything.
Since the 1980s, the permaculture movement has decentralised into a worldwide, mycelium-like network of designers, thinkers, makers and doers.
Permaculture principles are used all over the world, by all sorts of folks – to design ecovillages in Argentina, accountancy practices in London, schools and entire suburbs, community centres and university courses, to create alternative currencies and community resilience plans, and many a garden, home, homestead and farm, too.
Permaculture has even been used, on occasion, as a principle-based toolbox to help reboot traditional agricultural systems, which, once up and running again, no longer use the word 'permaculture', because the old ways have re-emerged and been reclaimed.
It's an incredibly useful framework for thinking about how we relate to place, and how we can live like it matters. Because it does.
For many of us wanting to do better by our planet, we need all the help we can get when it comes to principles and frameworks for living well and in relationship to our ecosystems.
Permaculture is just one set of ideas – scaffolding you can use – to build an amazing and resilient life, home and community, to build reciprocity with your ecosystem, and to enable a future of possibilities, even in a world out of balance.
So, what could this all look like at your place? To help make these ideas more clear, permaculture can be broken down into three ethics and twelve principles that you can use as thinking tools, goals and guides to build a meaningful life.
"It's about living with integrity at all the levels – from the macro to the micro" – Tyson Yungaporta, For the Wild podcast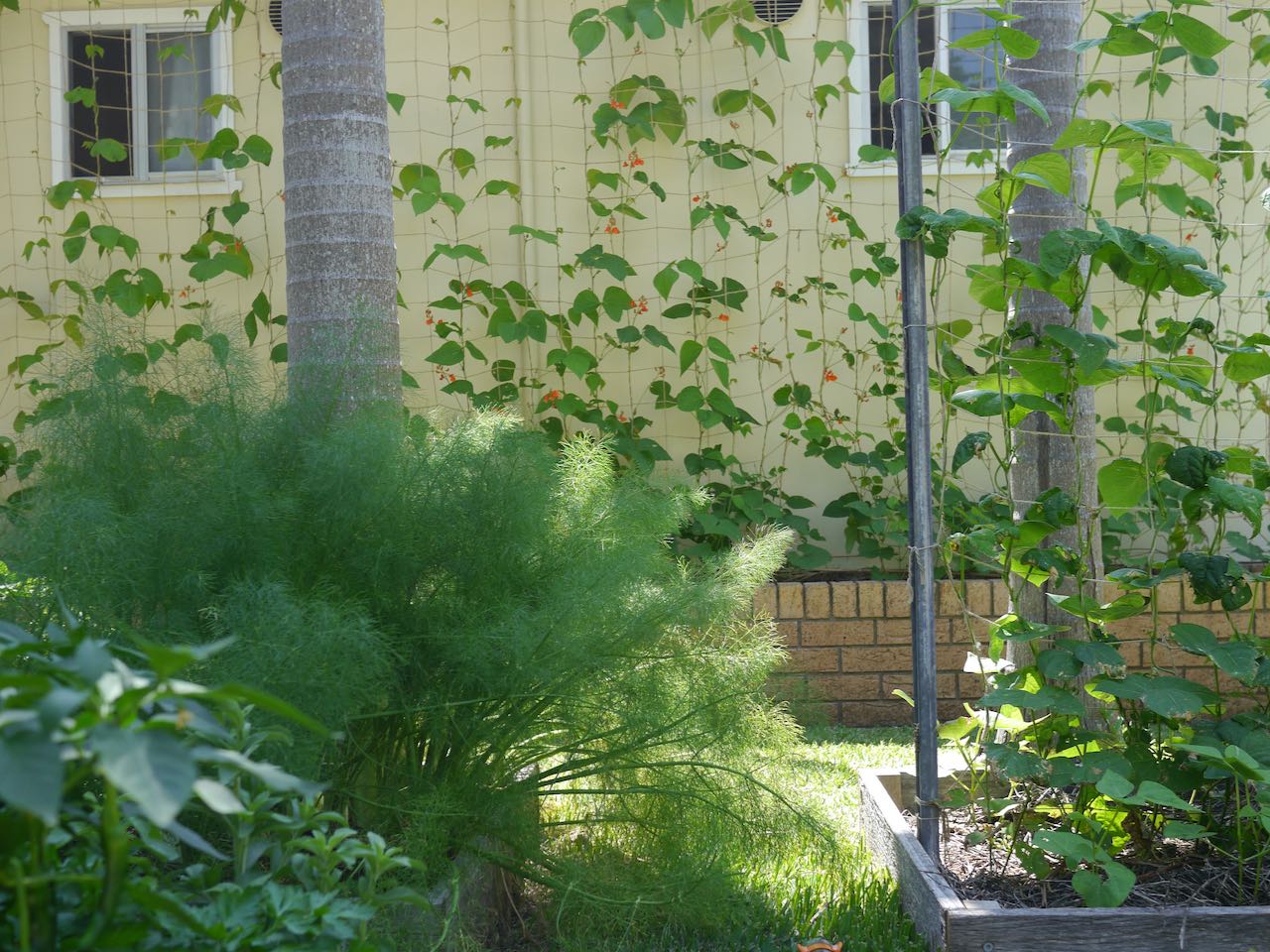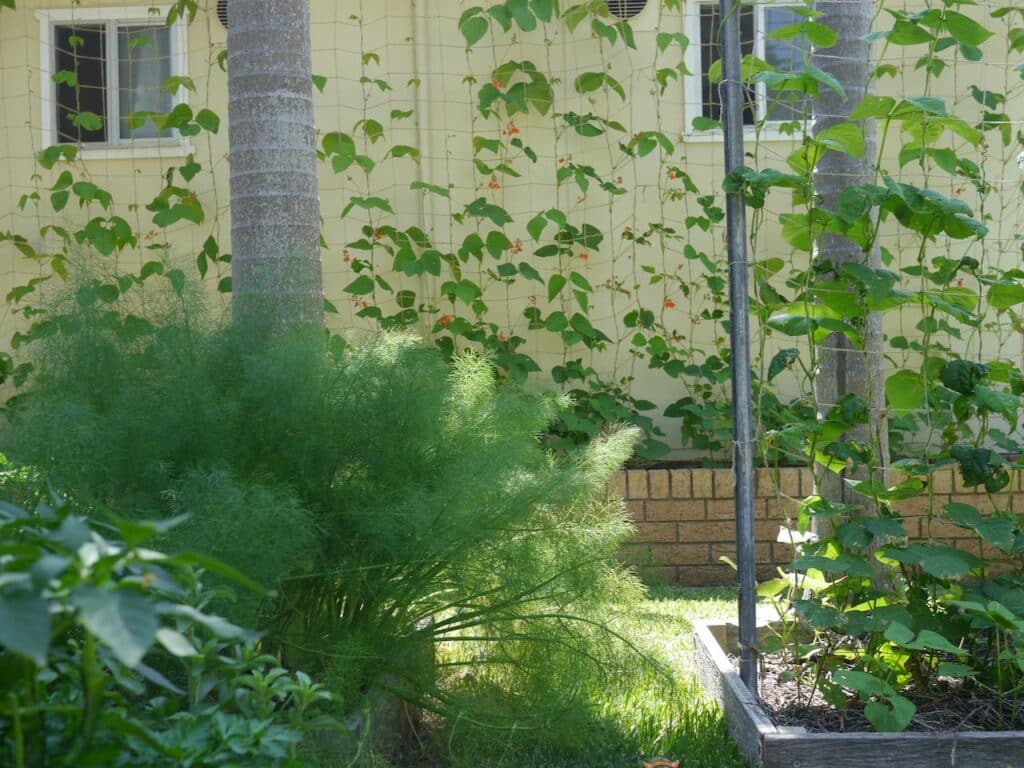 Permaculture ethics
At the foundation of permaculture are three ethics: Earth Care, People Care and Fair Share.
These core ethics, or some form of them, can be found in all traditional cultures. Bill Mollison and I, back in the 70s, saw that this ethical foundation was an essential basis for sustainable design – or what we called permaculture ~ David Holmgren, Permaculture Living course
We see these ethics as top-level thinking tools, and a good 'first things first' guide for how to live. You can use these ethics as a framework to guide your decision-making and actions while planning for a life worth living. Here's what they mean to us at Milkwood.
Earth Care
This is care of the big Earth, our combined home, and care of the small earth, the soil beneath our feet. Earth care can be many things, including but not limited to organising, voting and taking action on things like climate justice; tending the earth that sustains each and every one of us with just and equitable food systems; and understanding that we are part of our ecosystems, not separate from them, and that we each need to step up to the responsibilities that go along with that.
People Care
People care is living our lives in a way that is kind, safe and healthy – for ourselves, our households and our communities – while doing the least harm possible to others. People care is supporting mutual aid, considering what we consume and its impacts on people far away, and how we vote. It's how we show up in our communities – both in times of plenty and in times of crisis – to ensure the best outcome for everyone, not just ourselves.
People Care is how we work on decolonising our thinking and our actions, along with dismantling our inherited and internal racism; how we seek to be lifelong learners, to co-create a more just world; how we attempt to do the work, and not carry destructive patterns forward – for ourselves, our families and our communities.
Fair Share
Fair Share is passing on the surplus and, importantly, ensuring our portion is no larger than it needs to be. It's reassessing what 'need' is to us, and making do with less if we can, to ensure there's more for others – people, plants and all the other life, too. Planting more than we need, so that there's enough to share.
Voting, advocating and taking action in a way that creates equity for those in our community who do not have our privileges. Fair Share is sharing seeds, skills and knowledge, so that more folks in more communities can thrive, and so that ecosystems and biodiversity can thrive, too.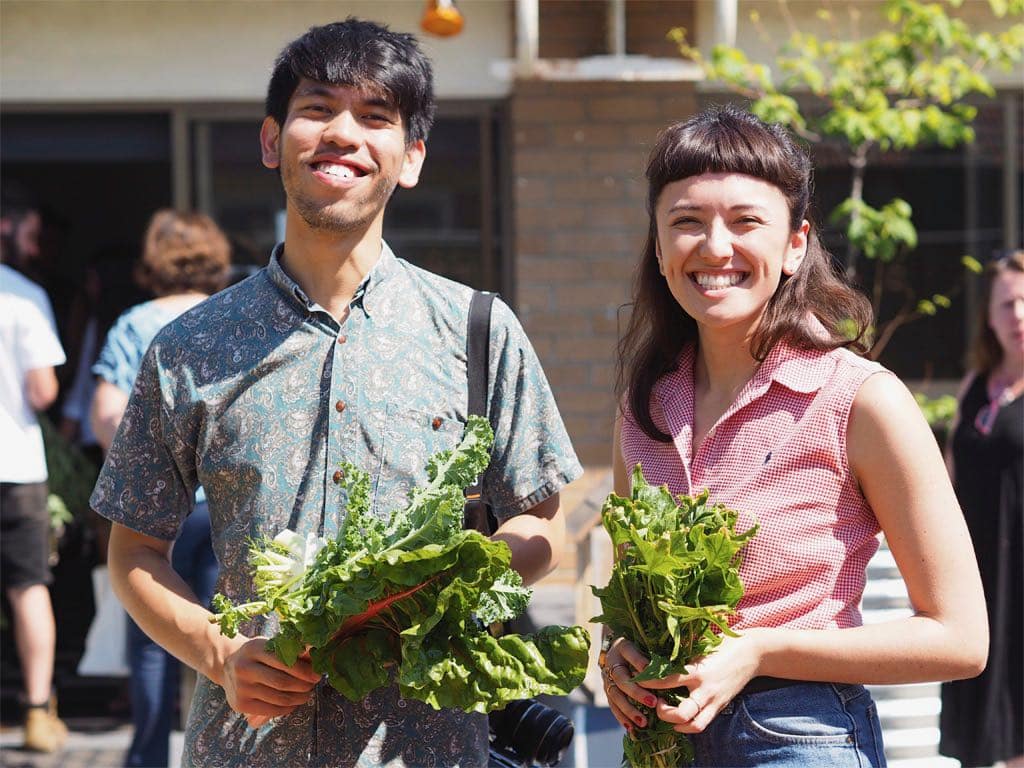 Permaculture principles
Combined with the ethics, Holmgren defined 12 permaculture principles – (Mollison defined a different set which are also super useful, but let's just go through these ones for today). You can use these to help you think about, plan, design, create things and act with a view to the greater whole. These principles are flexible thinking tools that you can adapt to designs, situations and challenges both big and small.
The strategies and techniques in permaculture are constantly varying . . . and what might be appropriate in one context is not in another. But the design principles are general guides that we can use to help shape what we're doing, or reflect on whether a particular solution is a good one, or not. David Holmgren, Permaculture Living course
They're not 'rules' by any means; they are simply tools to inform your thinking and decision making. These principles can be used to design big projects, but they can also be used to help you make better daily choices, and to form new habits.
1. Observe and interact
This principle reminds us to use all our senses and our powers of observation to truly assess things before taking action, rather than charging in based upon something we've read or been told.
2. Catch and store energy
This principle helps us remember that energy is flowing through our systems all the time – in sunlight, wind, water, money, the harvest, good will, and a million other forms – but that this energy often only comes in pulses; therefore, it's important that we learn to store it so that we can use it when we need it.
3. Obtain a yield
Along with storing energy, this principle helps drive systems forward. It's essential to obtain a yield in some form to carry on, whether that's veggies, stored power, stored heat or stronger community relationships. Otherwise, it's just not possible to survive long term.
4. Apply self-regulation and accept feedback
This principle balances the two before it, and is just as important. It's a constraining principle, to ensure ongoing evaluation, and that you take the time to adjust to whatever you discover as a result.
5. Use and value renewable resources and services
A familiar concept to us all by now, this principle is about designing for and choosing services and resources that are renewable, rather than ones that are will deplete and disappear.
6. Produce no waste
You'll be familiar with this one, as it thankfully creeps back into our society. It's the concept of using every part of something, and making choices to only work with, buy or choose things that you can use entirely.
7. Design from patterns to details
This reminds us to look at the whole, rather than just the parts, when we begin to design something – which we often need to be reminded of in this reductionist world! The whole is more than the sum of the parts.
8. Integrate rather than segregate
This principle encourages us to integrate elements and functions rather than keep them neatly apart, because separation usually ends up requiring more resources. It's about using one element's output as another's input: to reuse everything we can, reduce pollution, conserve energy and make the most of the resources that we have.
9. Use small and slow solutions
Think about the ways we can mimic the simple process of planting a small seed and watching it grow slowly into a big, beautiful tree. This principle is about elegance and efficiency of design: considering the simplest solution possible to achieve our goals – rather than doing something big and fast that inadvertently has negative impacts – while staying within our limits.
10. Use and value diversity
This is about valuing the biodiversity of life to create stable systems, using and valuing diverse solutions to a problem, and striving to live outside the binary (in all the ways!).
11. Use edges and value the marginal
This reminds us to look to the periphery, because that's often where, frankly, the most interesting stuff is happening! These peripherals may seem small, but they're often significant and can hold great value for all of us.
12. Creatively use and respond to change
This final principle is particularly powerful. It's about acknowledging biological and other processes, and responding to them in a constructive way, rather than using extra energy to block or work against them. It's going with the flow, and using that flow to your advantage, on both the micro and macro design level.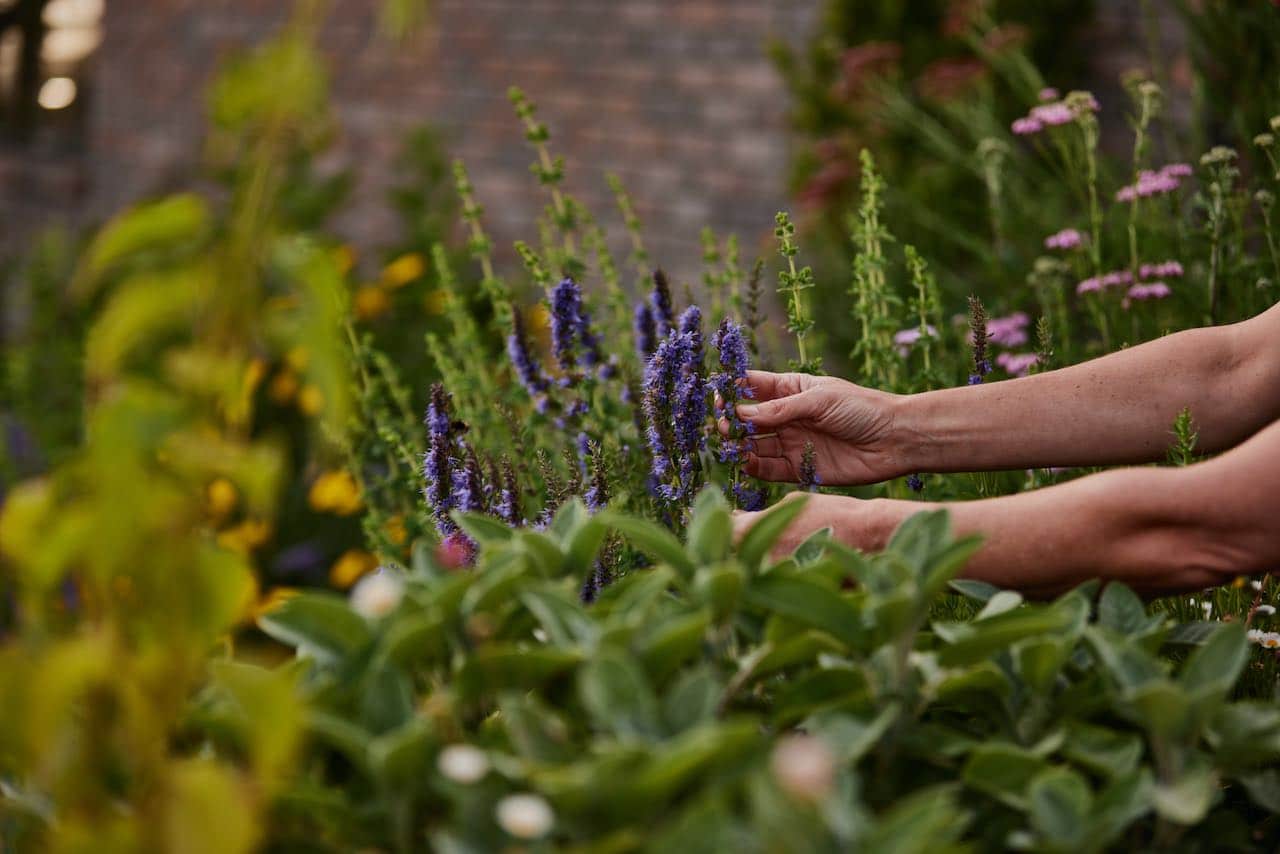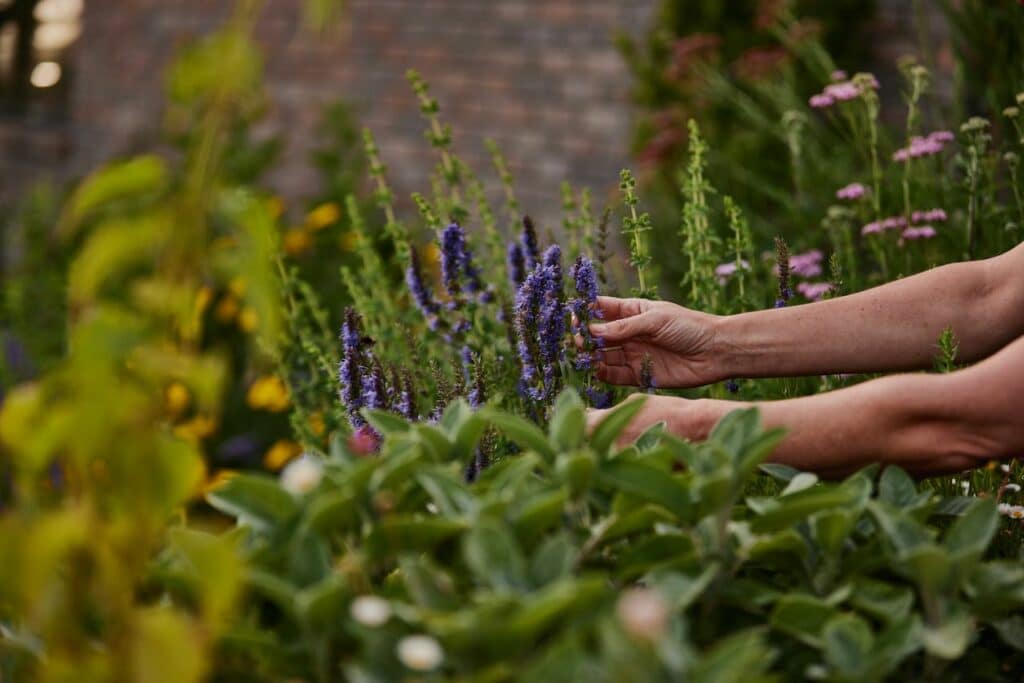 "Planting a tree or a seed, these acts are expressions of sacred reciprocity, because these seeds and young trees often need tending to by humans to survive. These are acts that say, humans belong. Humans have a role in keeping life abundant, in the same way that a salmon swimming upstream does by delivering nutrients from the sea far into the interior forests. " – Sonya and Nina Montenegro, The Far Woods
If you would like future articles like this sent straight to your inbox, you can subscribe here. It's free (yay).
Further permaculture reading:
This article is an extract from our new book, The Milkwood Permaculture Living Handbook.


This is a handbook of good ideas and habits for your every day. Each one of these habits is small, and not revolutionary in and of themselves. And they also are, each of them, fundamentally world-shifting.
Each one separates us a little bit more from the systems and structures that have been so toxic to life on earth – each habit opens up space for us to create new futures.
Because the change that we need, the worlds that we need, begin now. Each day. They're not an arrival point in the future.
We are co-creating the future every day of our lives, and we can do that in a way that creates more equity, more justice, more deliciousness, and which leans towards life. While just doing our daily stuff. But with meaning, and purpose. This is a handbook for living like it matters.