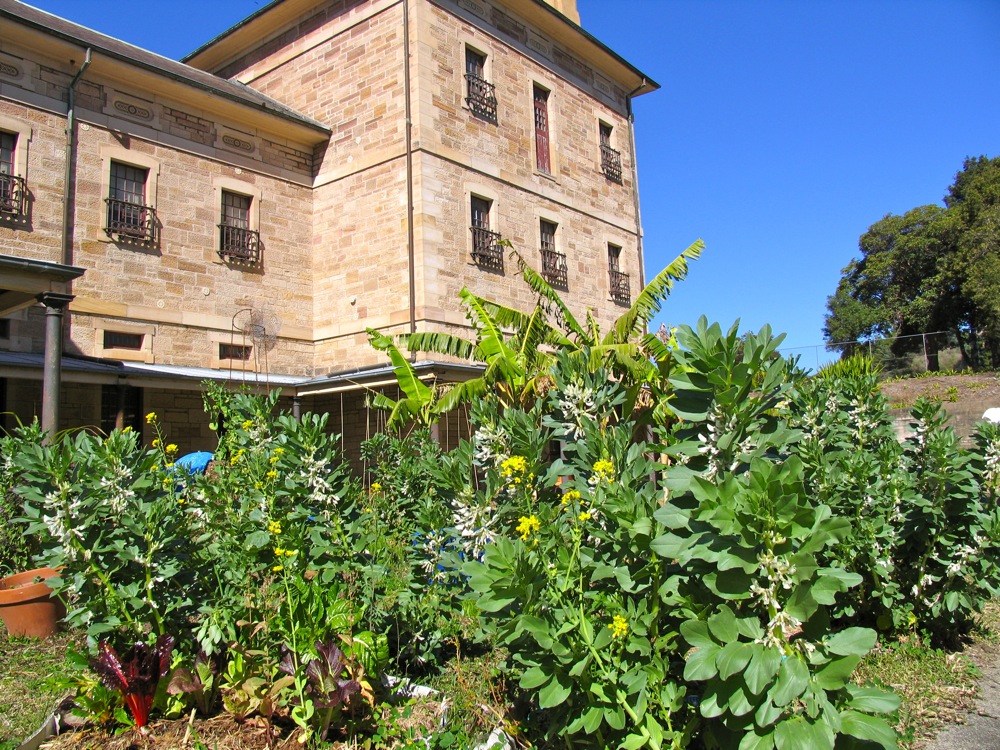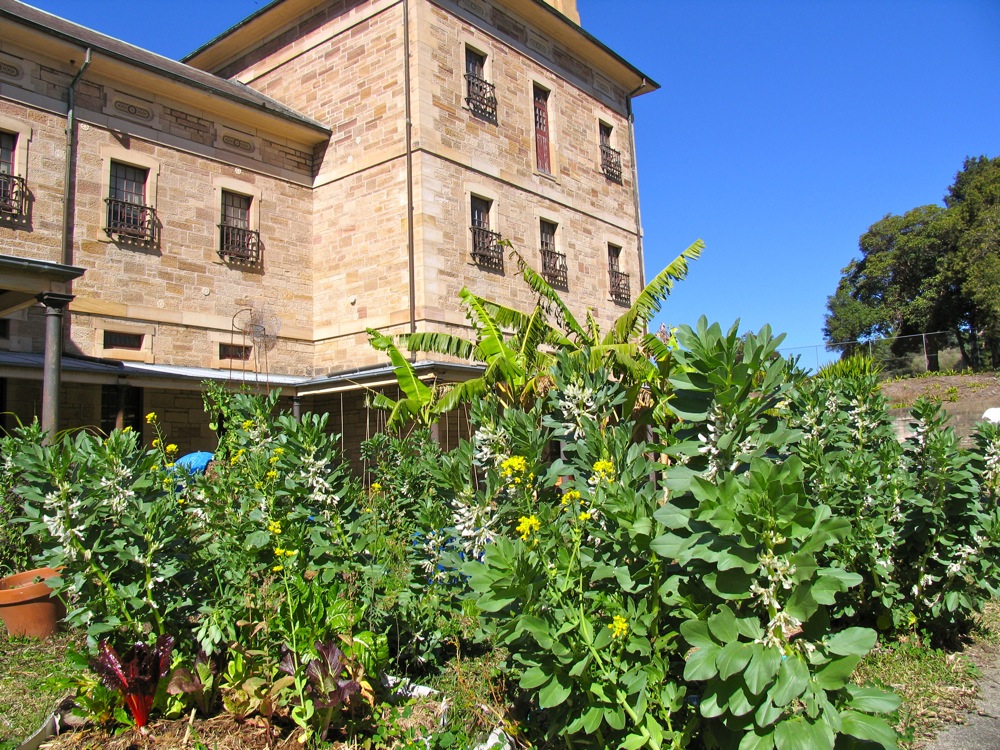 Tucked away within the Sydney College of Arts campus at Rozelle in Sydney is a gorgeous public garden of eatin'.
Native bees, sugar snap peas, banana circles and raspberries all co-mingle in a glorious emerging jumble of edibility. It's all flowered from a project called 'Tending', an artwork by Lucas Ihlein and Diego Bonetto, and it is one special patch of Sydney.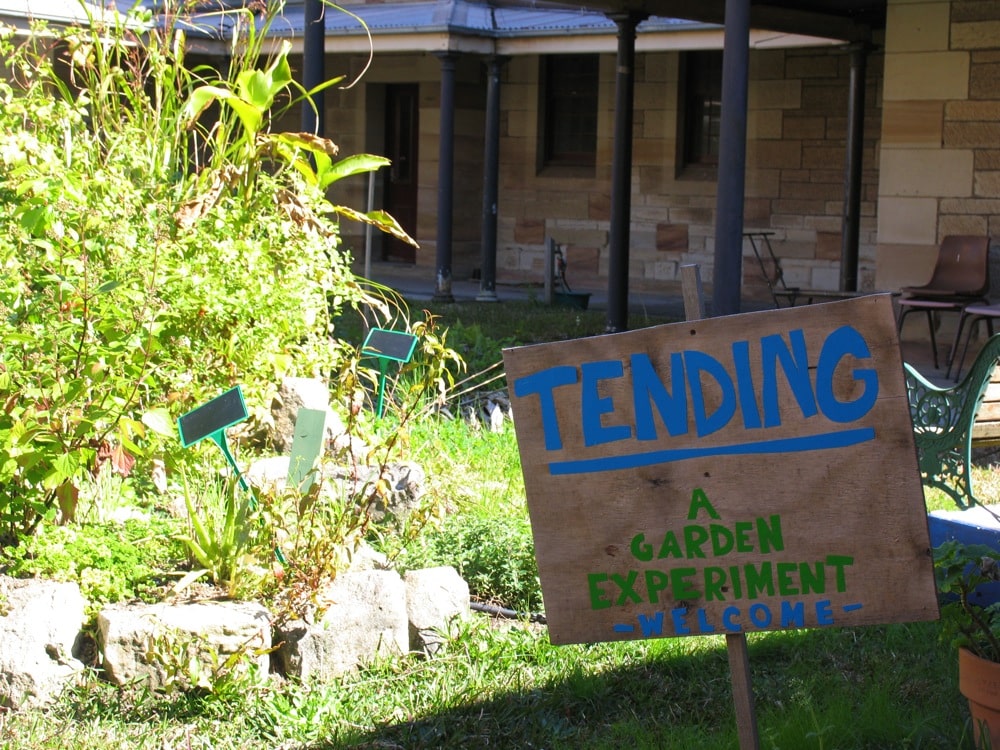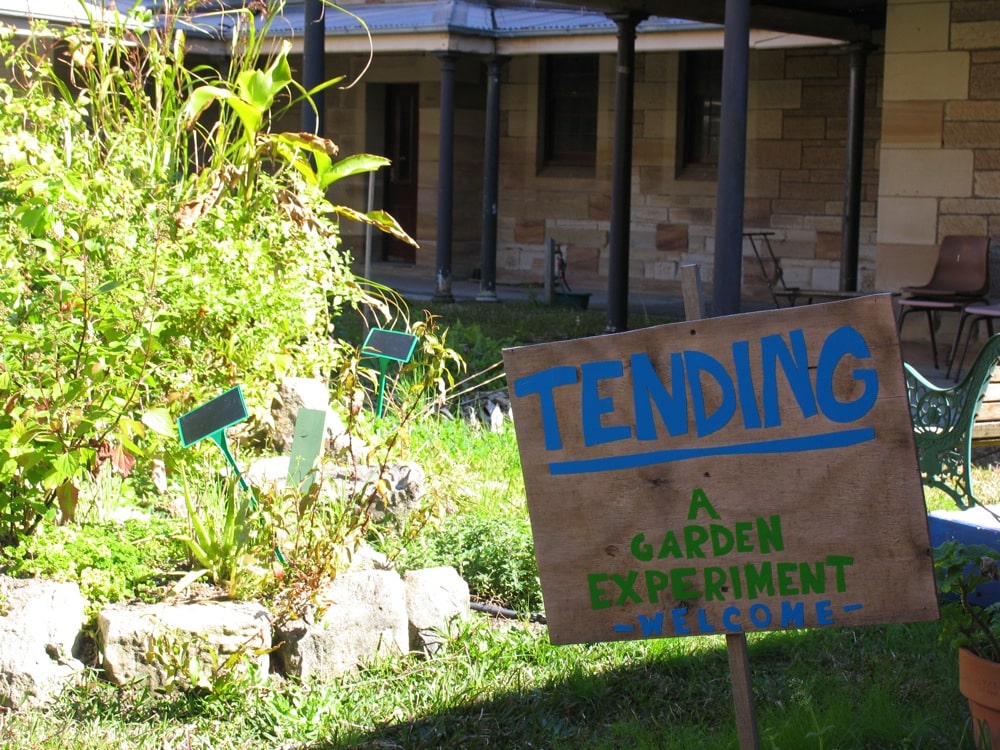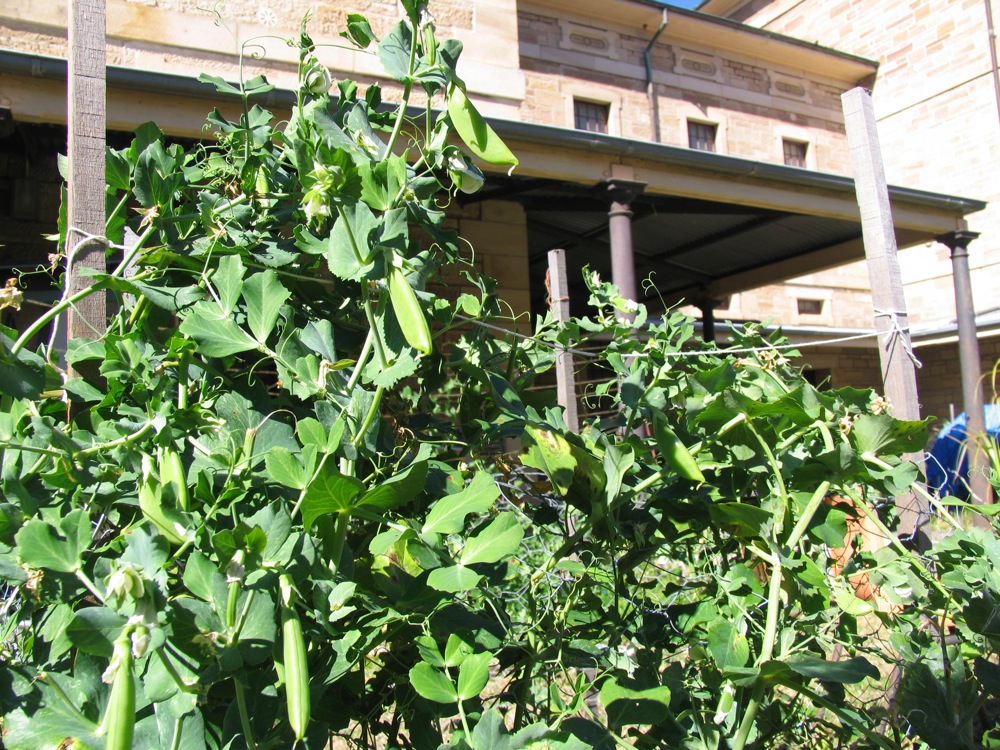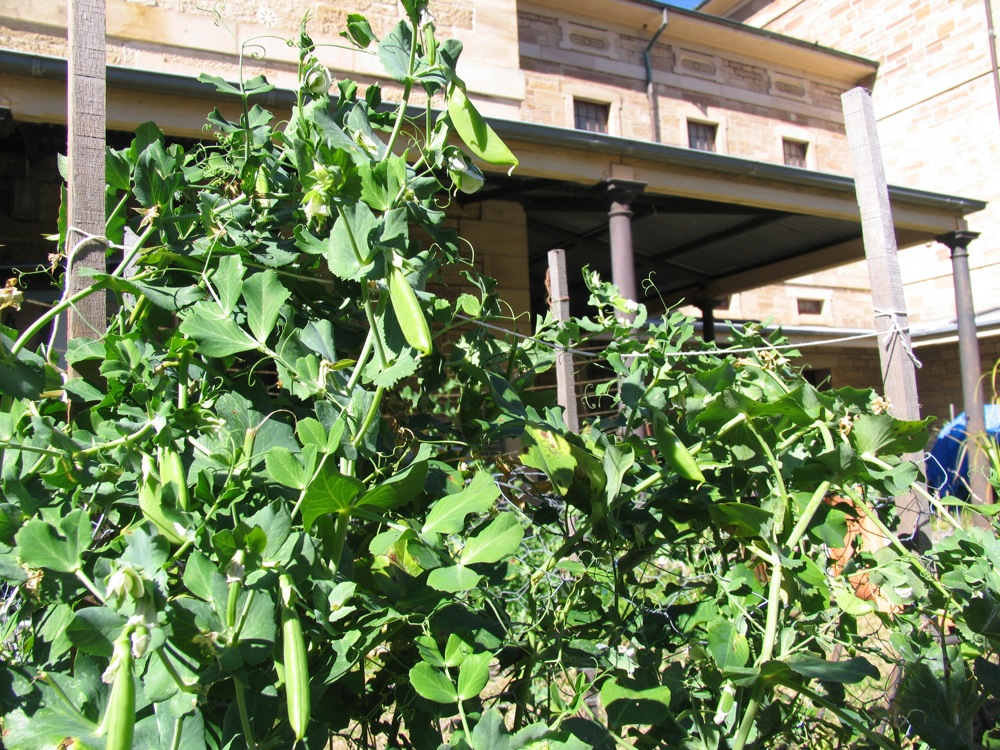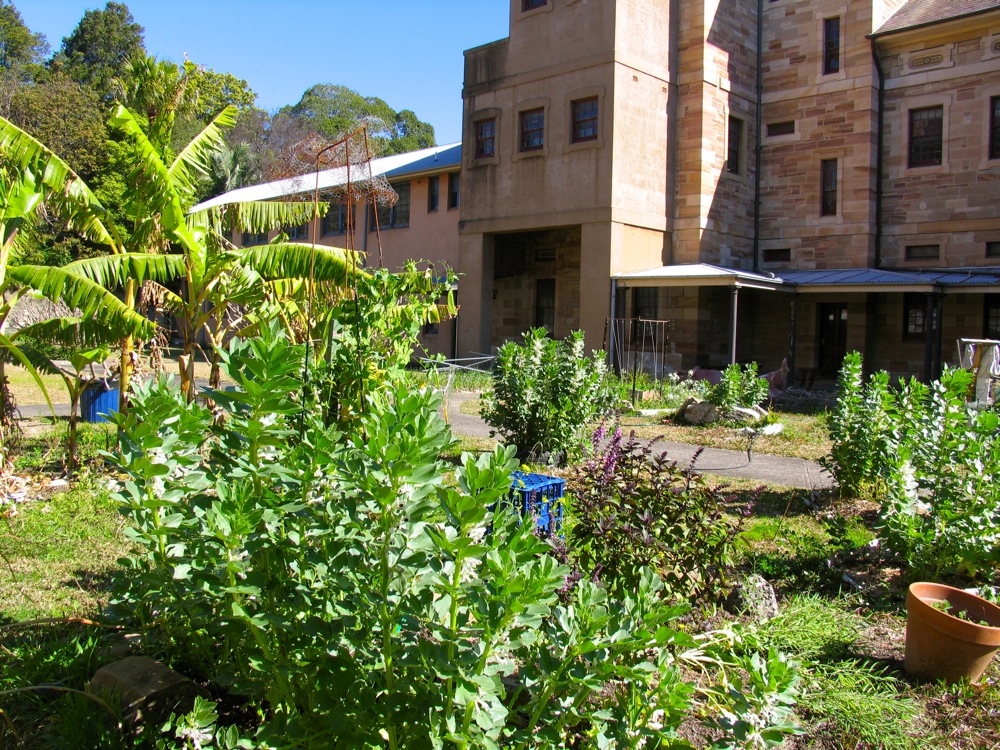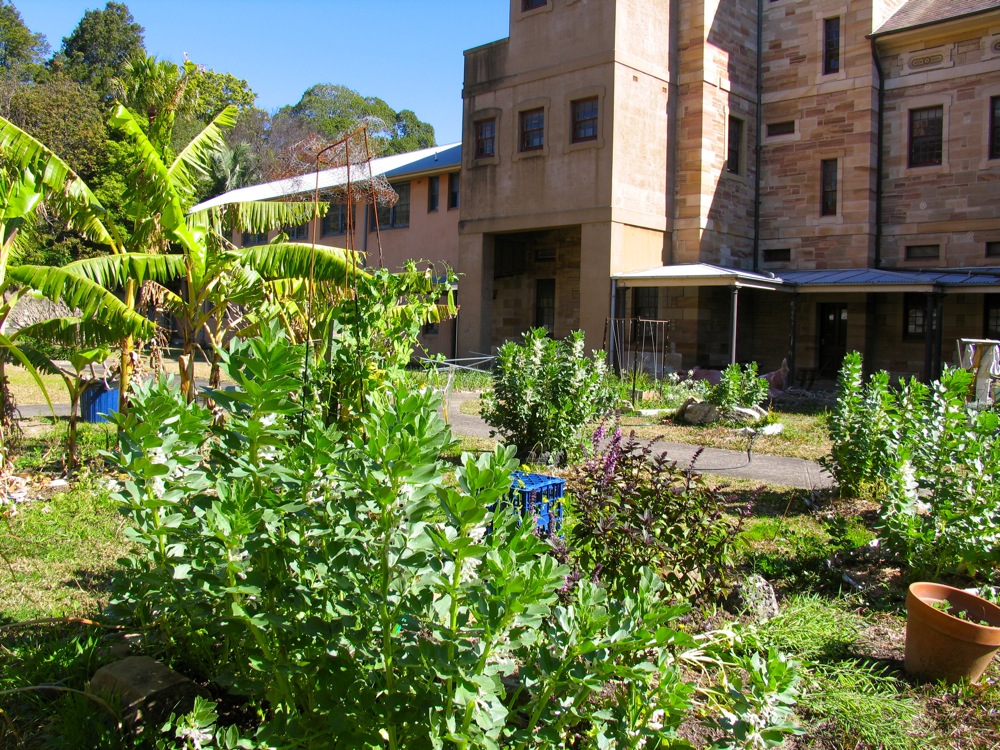 Tending is all about experimenting and discourse between plants and people. Lucas and Diego, both awesome artists in their own right and doing all sorts of funky things around the nature of sustainability, weeds and associated stuff, have spent the last year or so creating what is a truly interesting and interactive space for sharing all kinds of things. Including plants.
I poked my head into the tending project the other day and I just thought I'd share the photos with you. While I was there, students came in and picked and ate sugar snap peas, two council cleaners came in to eat their lunch, and various other folks mooched in and out of this unique space.
Stashed in one corner was a wonderfully strange cart-thing, which contained a native beehive – the bees were buzzing throughout the garden and that particular corner smelt of their honey. It's the resting place of an artwork by Makeshift, and it is a lovely thing.
While I was there I found out that Betty, who is the creator of that fabulous food forest in marrickville we visited, comes in here all the time, just to potter and plant and tend.
Turns out Betty's a good friend of Lucas and Diego's. Huh. There you go.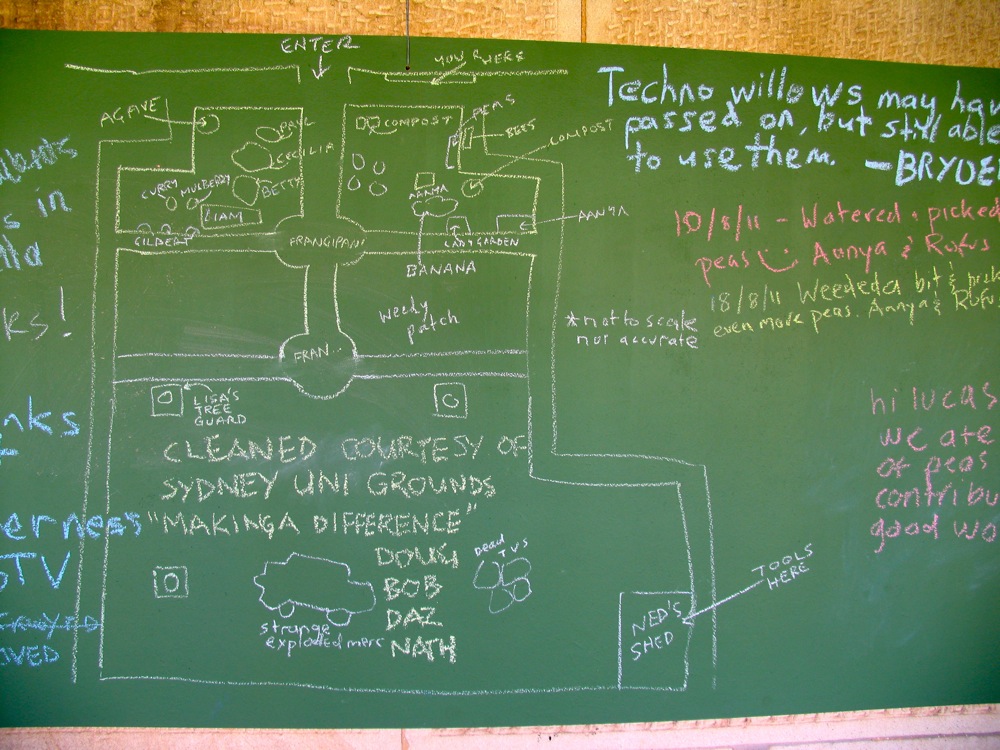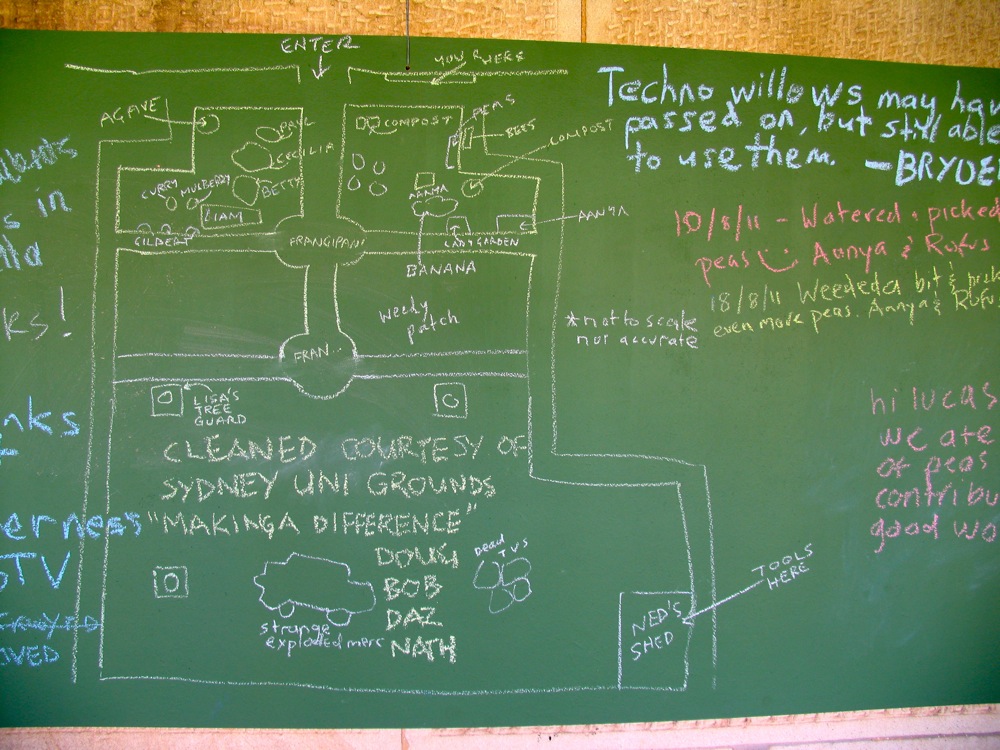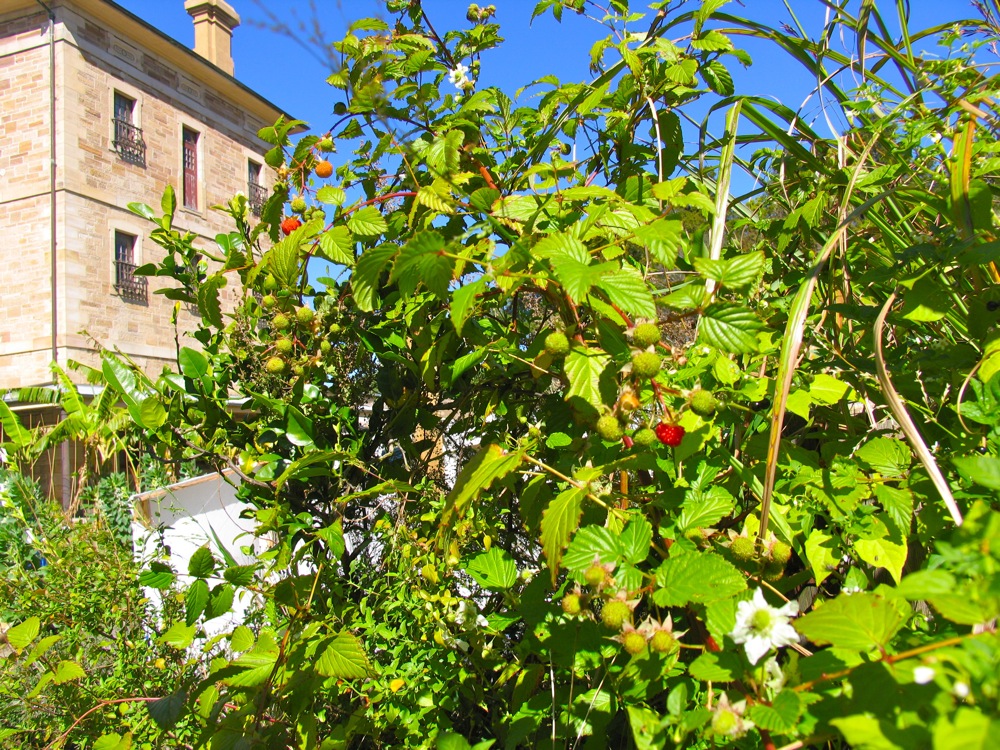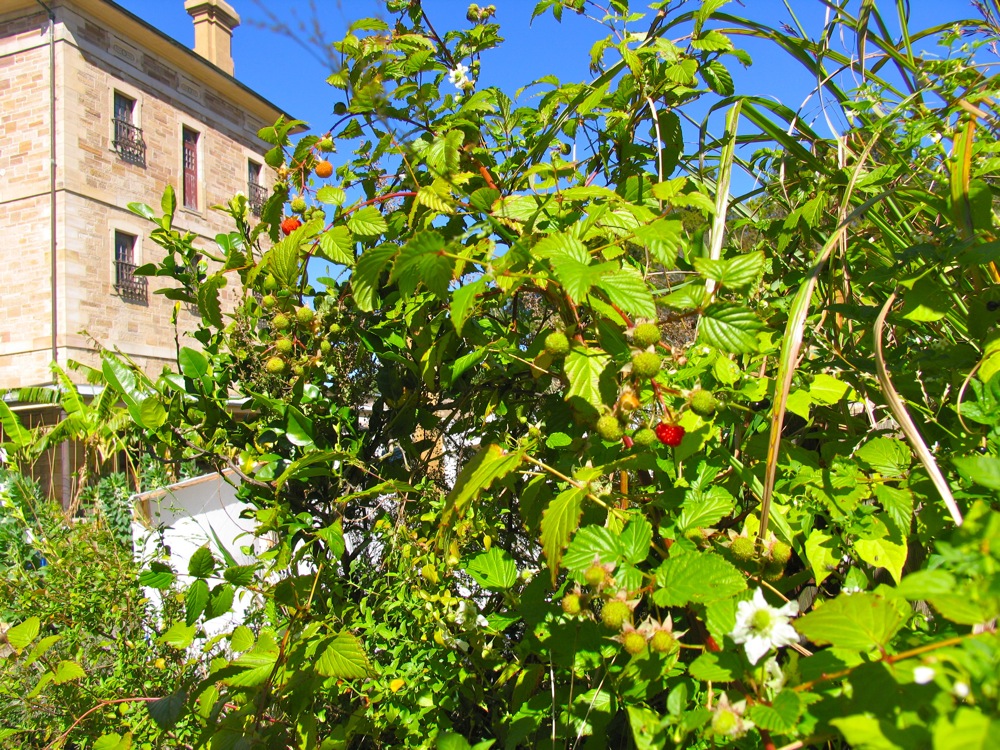 If you're ever in the area, go take a peek. I can call this place a permaculture garden because both Lucas and Diego have been through Milkwood permaculture courses as part of our informal artist in residence program, so i can claim influence, you see.
Great to see such a hive of creativity in early spring!
Related posts: