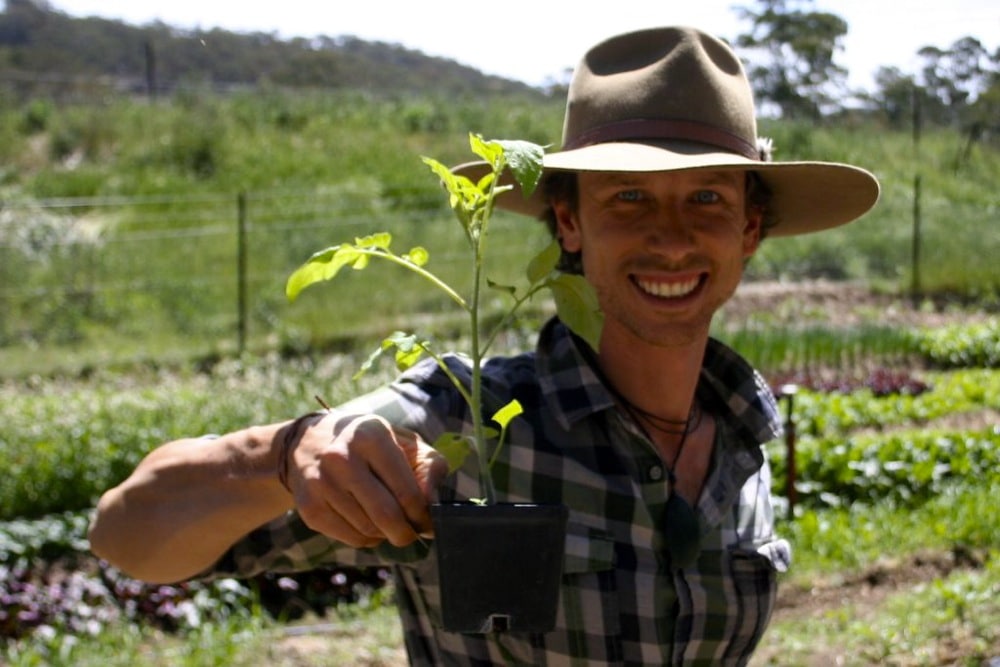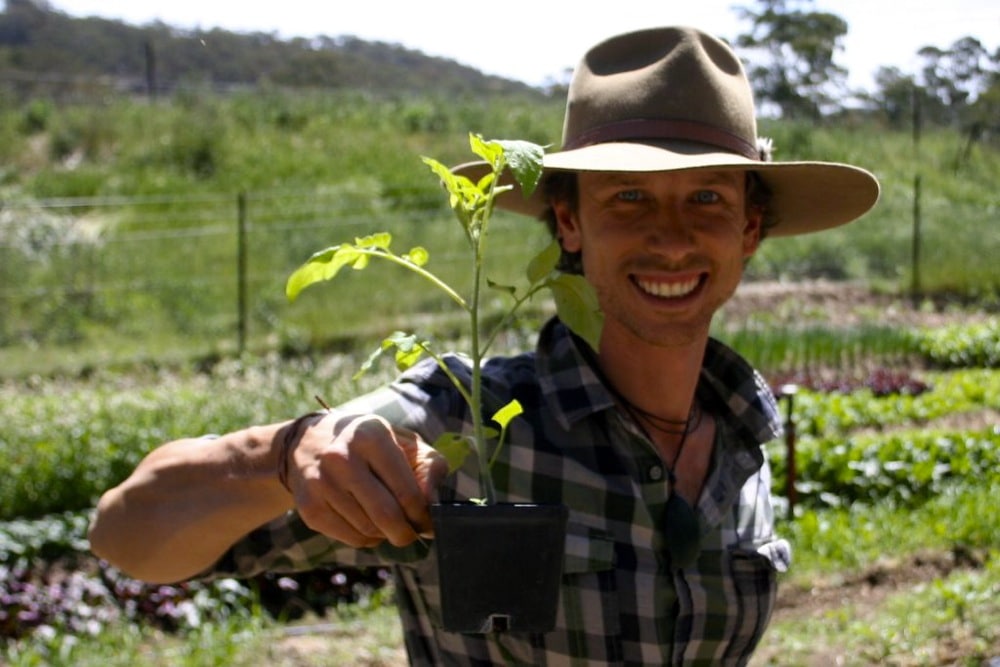 The last danger of frosts have passed – finally. It is officially time to plant tomatoes at Milkwood. And plant them we did. Oh yes, how we did.
The plan here is to be awash in tomatoes by early February. We want tomatoes coming out our ears and out our toes. At which point there will be an impromptu passata festival, where all the tomatoes get squished into a year's worth of pasta sauce. But first we have to grow them…
I will admit that we did cheat slightly this year – we didn't grow our tomatoes from seed – we organised seedlings. Given that it's the first year of our organic market garden, i think that's ok. We've had a lot to do and growing good tomato seedlings is somewhat of an art.
On the other hand, we have been nurturing those precious tomato seedlings since mid-september here at Milkwood, and it has been a long (and nerve-wracking) wait before finally getting them in the ground!
We quickly figured out that we needed more than a shadehouse to protect our seedlings from the spring frosts. Hmm.
Creative strategies for getting our precious (and many) tomato, eggplant and capsicum seedlings through the late frosts included Stephen's straw bale tomato house.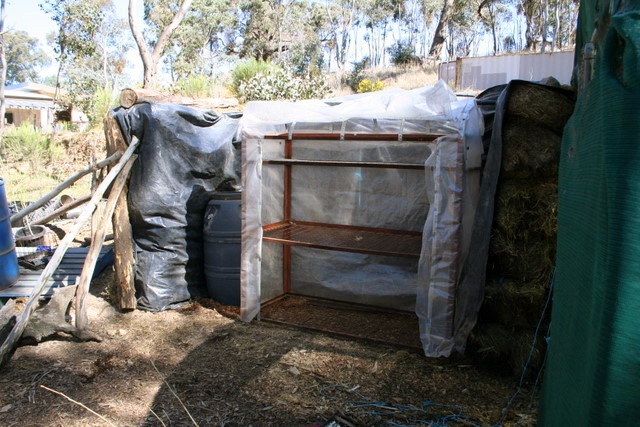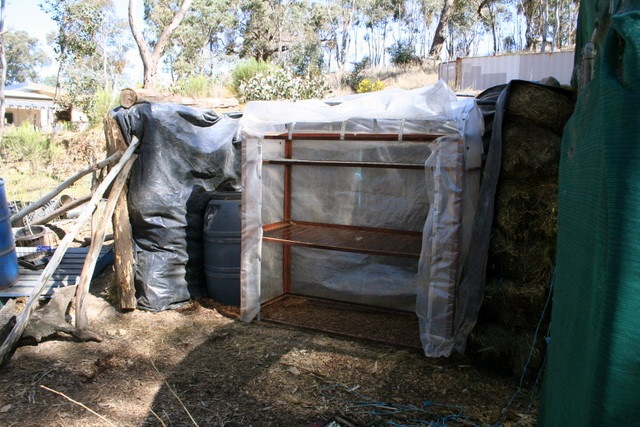 Each night the tomatoes were put inside this structure, alongside a drum of water which had been accumulating heat from the sun all day. It worked well as a frost shelter a night. During the day we moved them into the shadehouse. It worked!
And after many months of hand-wringing, it was finally time to plant out all those beloved seedlings in the market garden. Stephen (of course) had grand plans for this event. Everyone on the farm was to plant a tomato. Their very own commemorative tomato. He even labelled them with our names after we planted them…
The other aspect of the tomato plantathon was the building of the tomato spaceship. The tomato spaceship is a temporary trellis of extensive proportions, for the climbing tomatoes.
It is wide. It is long. It has many shiny junk-sourced pieces. But we think it will do a great job.
So now the tomatoes are in. Now the real fun begins – watching them grow and trying to ensure they don't get smashed by hail, eaten by cockatoos, munched by bugs, squashed by wallabies, or anything else.
This tomato growing thing is a lot more fraught than I recall when it was just my 4 plants in the kitchen garden! Aargh!
I have no doubt however that should anything threaten the tomatoes, Stephen will be out there saving the day in a flash. Or at least researching a solution. Wish us luck, y'all, and stand by for notification of the Milkwood passata festival!
Big huzzah's to Stephen Couling, Milkwood's indomitable organic market gardener, for nurturing & orchestrating the tomatoes up to this point and beyond. Stephen, our future pasta's, pizza's and soups of 2012 salute you.
Thanks as always to Allsun Farm crew for setting us on this journey and mentoring us through this first year of market gardening.
> Future Starting an Organic Market Garden courses are here.
Related posts