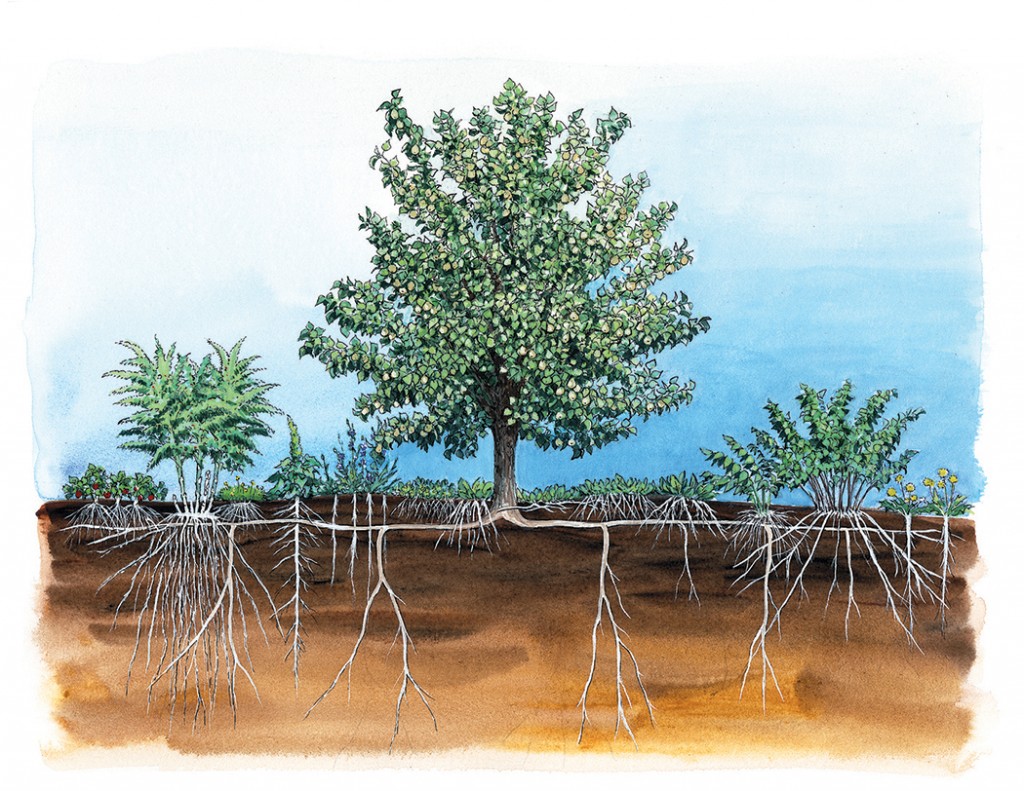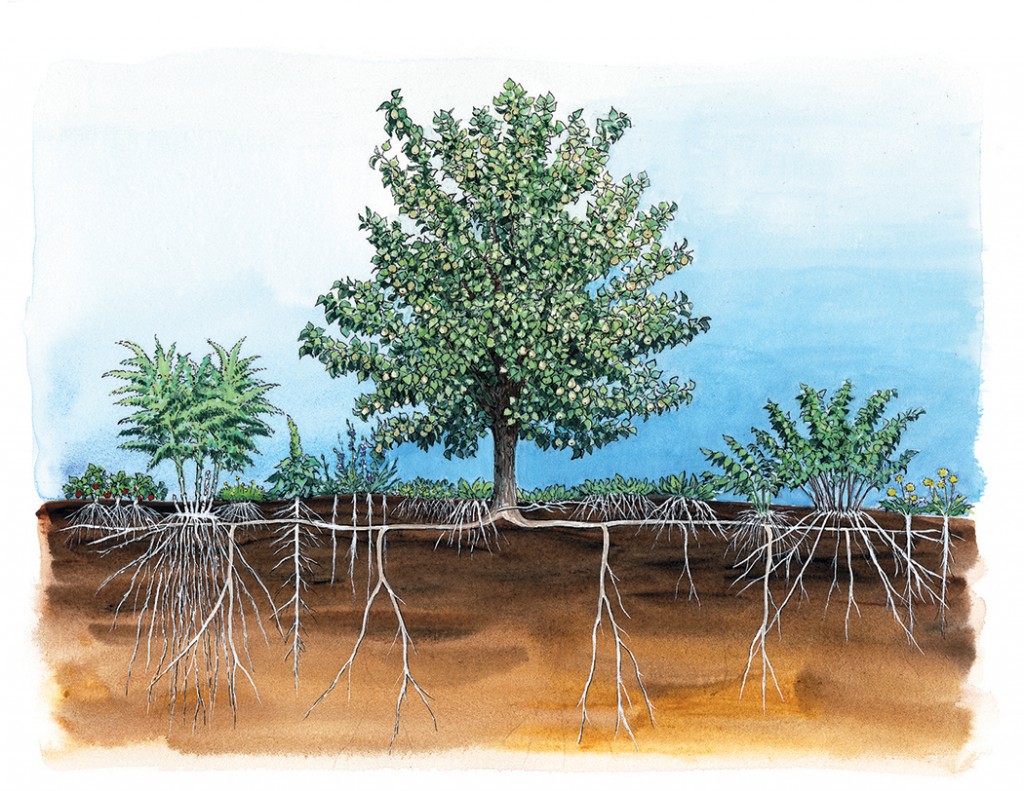 Edible Forest Gardens – Volumes 1 and 2 by Dave Jacke and Eric Toensmeier is a spectacular double volume of knowledge. Really, truly incredible stuff. So it was with some excitement that i found this recent podcast with Dave Jacke on Gardening like a forest.
Author of Edible Forest Gardens- Volumes 1 and 2, Dave Jacke is a longtime permaculture teacher and designer.  In this interview, he talks about the history of forest gardening, its many benefits, and how gardening like a forest can enrich your life... sounds good! Have a listen:
>> Gardening like a Forest – an interview with Dave Jacke: podcast at Sustainable World Radio
Dave + Eric's double volume of Edible Forest Gardens books has had a huge influence on the creation of Dan Harris Pascal's design for the forest garden at Milkwood Farm. OH how I wish more people would write such excellent volumes on more specific topics…
How is our forest garden anyway? It's great, thanks. The currants and berries are springing up, the herbage layer is a thick green carpet of usefulness, and we're about to pick the first strawberries.
In the emerging canopy above, our sheltering acacias are heavy with seed, and the apples and peaches are setting fruit. The bees are buzzing, the yarrow is flowering, and we're excited about the year ahead, even in these early stages of establishment!
>> Next Food Forest Garden course at Milkwood Farm: 9-11 March 2012
>> Next Urban Food Forest Garden course in Sydney: 26-27 May 2012
Forest Garden Resources:
Related posts: