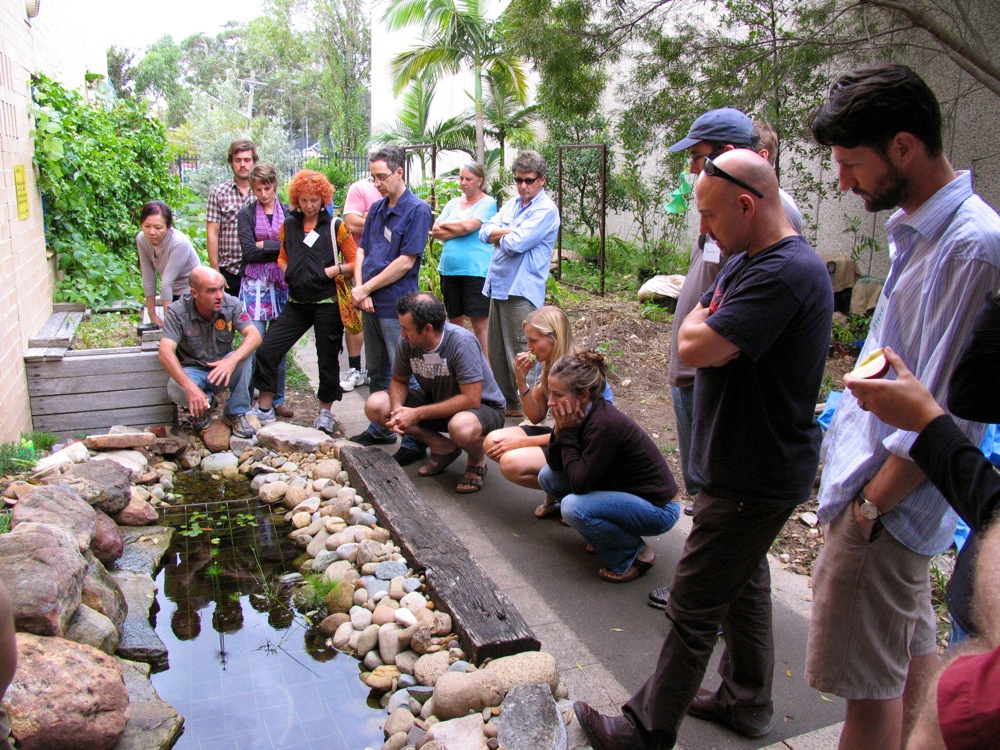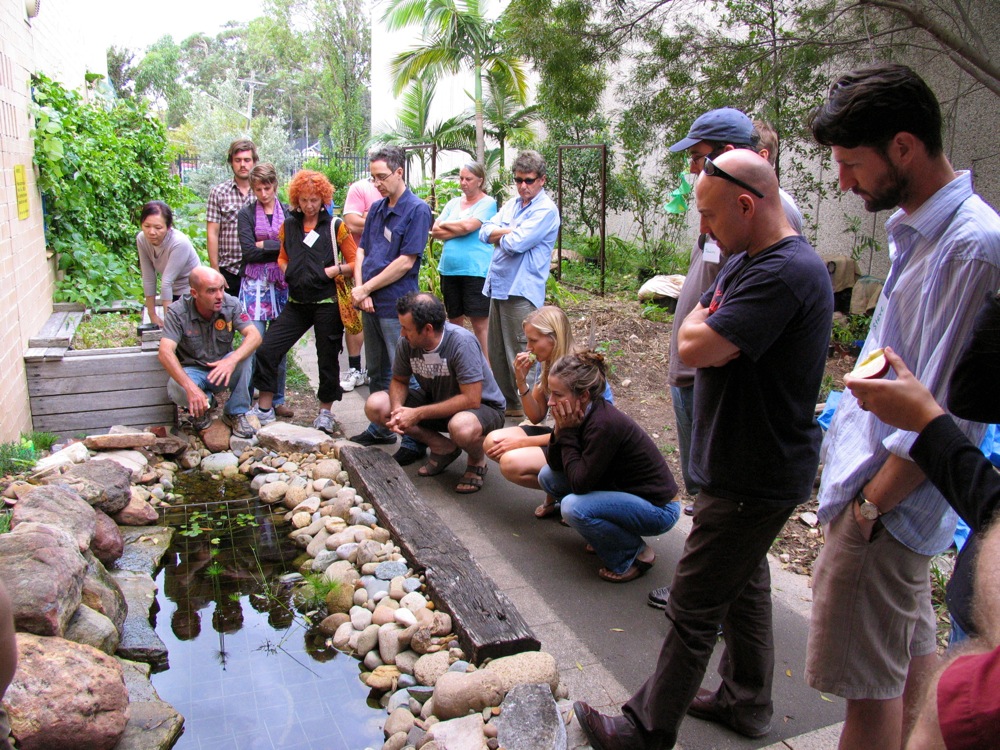 A quick note that we're running an Aquaponics Workshop with Charlie from Ecolicious and Nick from Milkwood in Sydney soon, that gives you the tools you need to design your own system. Come and learn to grow your fish and salad here!
>> Aquaponics Workshop: 17-18 Dec: Sydney, NSW
Aquaponics is an emerging field of food production with extremely interesting implications. It's scalable, it can be used all over the planet, and it offers the ability to grow a large amount of healthy food in a very small space. Plus, if you do it right, it can look truly beautiful.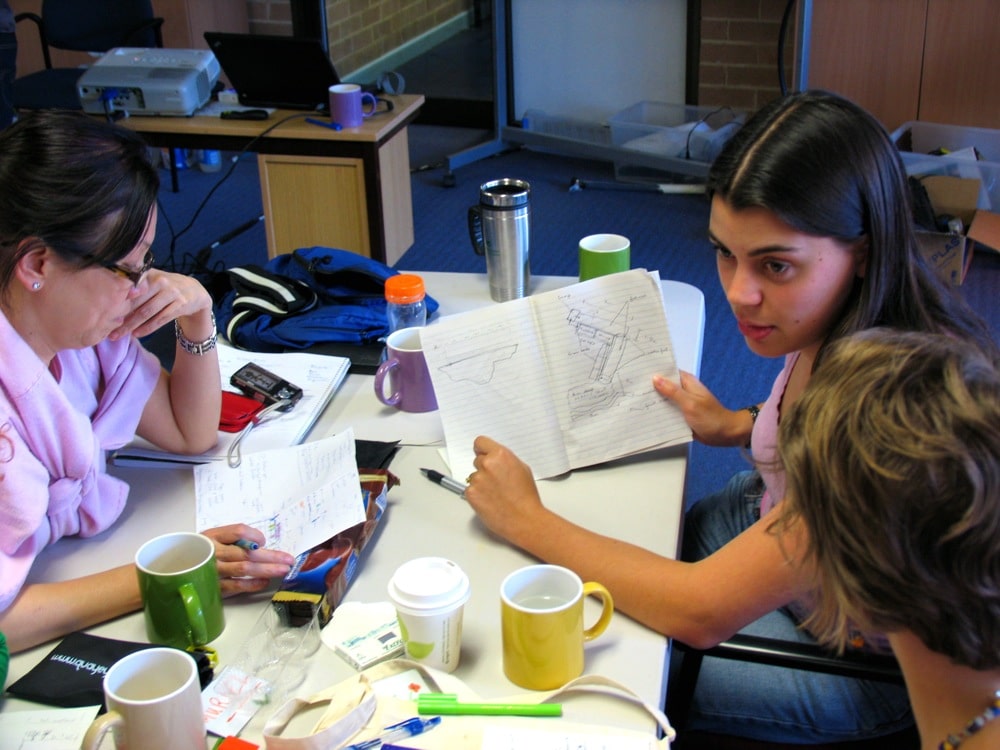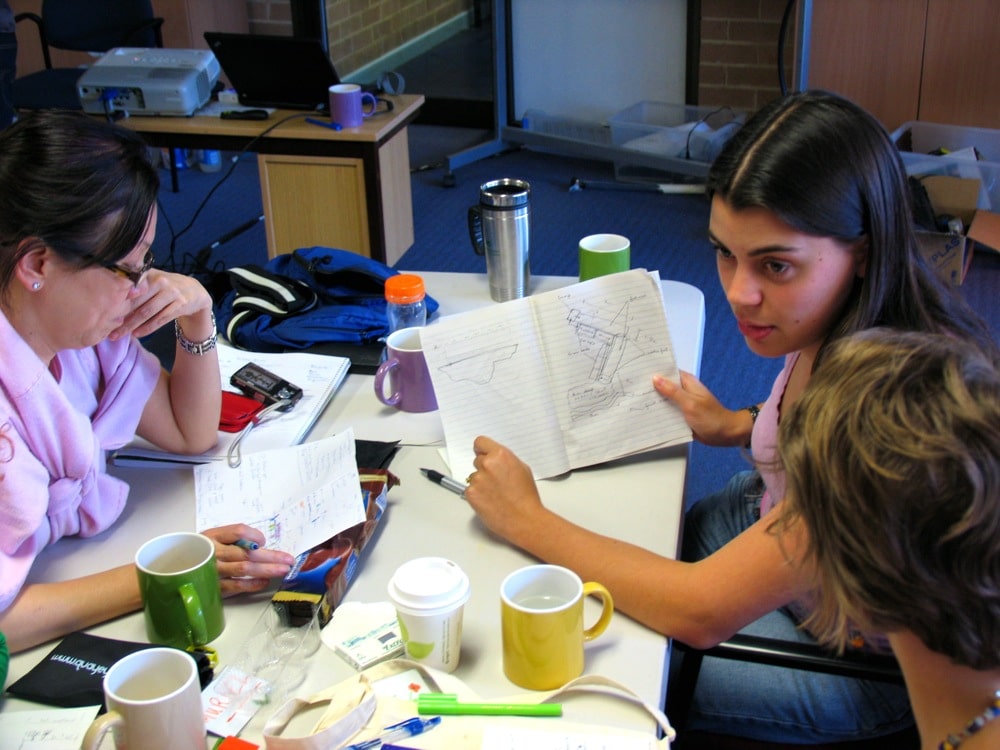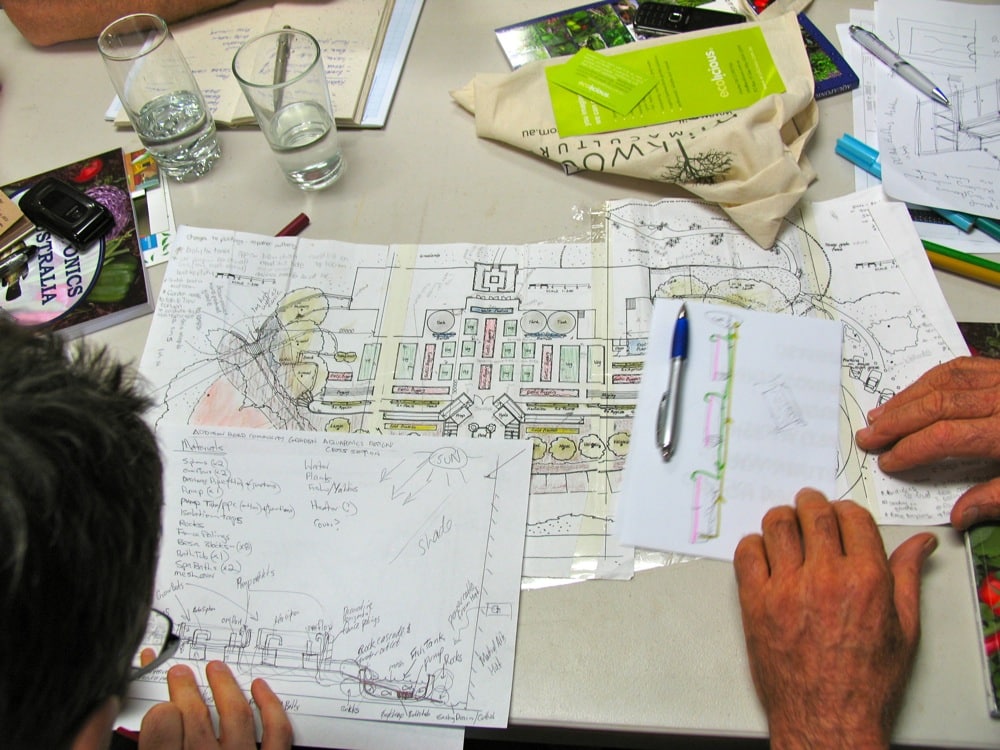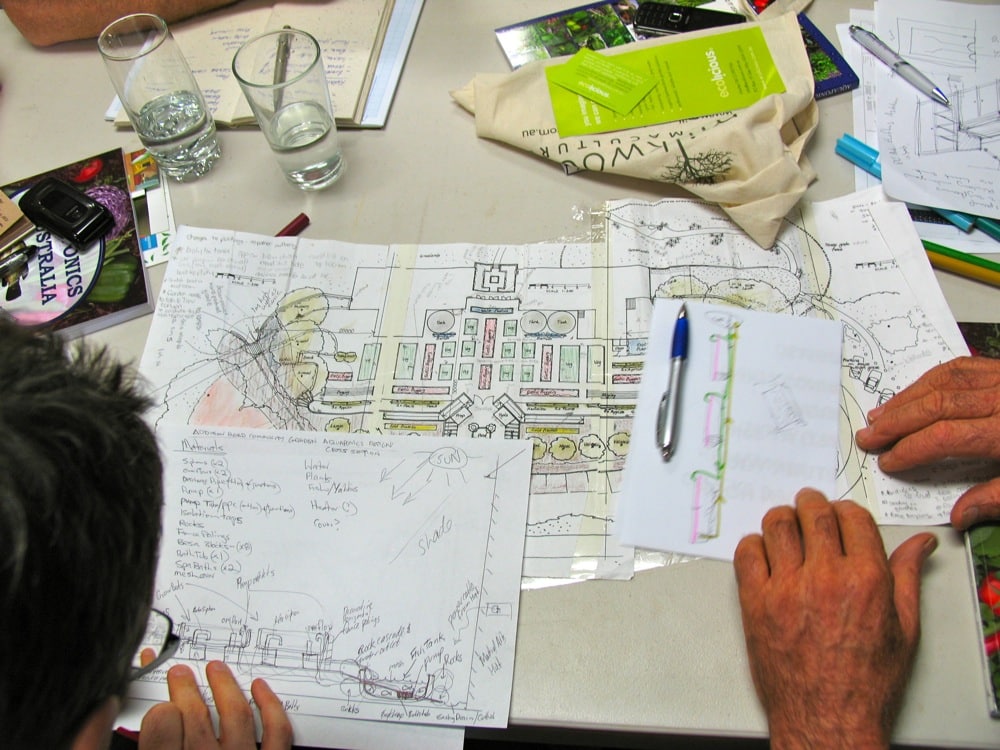 I think the best bit about these aquaponics workshops that we've run is the brainstorming aspect that goes on when a room full of people design systems together.
Spending two days figuring out the guts of how to design, build and run an aquaponics system has proved a great way for folks to start from – there's lots of options for how to set up a system, and it's best to figure out what your needs and expected yields will be before you start. Much cheaper!
The other thing I've noticed is that learning from both the teachers and the knowledge in the room seems to really work for people who want to design and build their own DIY aquaponics systems.
Charlie is doing some pretty innovative stuff with aquaponics these days, but he also knows the basics of aquaponics inside out, and what works best for domestic and community scale options.
Nick brings his easy and clear teaching style to the knowledge, and aids the design aspect of the workshop so that everyone emerges with a design they can actually implement. It's a great two days.
If you'd like to join us, >> book in here.
Possibly related posts at Milkwood.net: