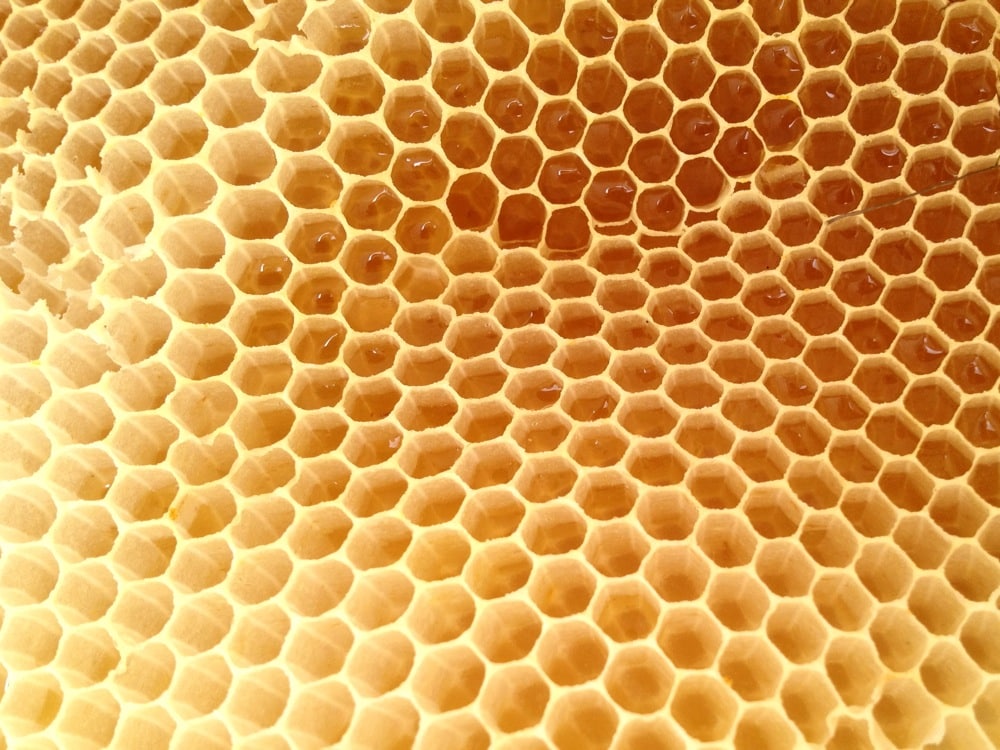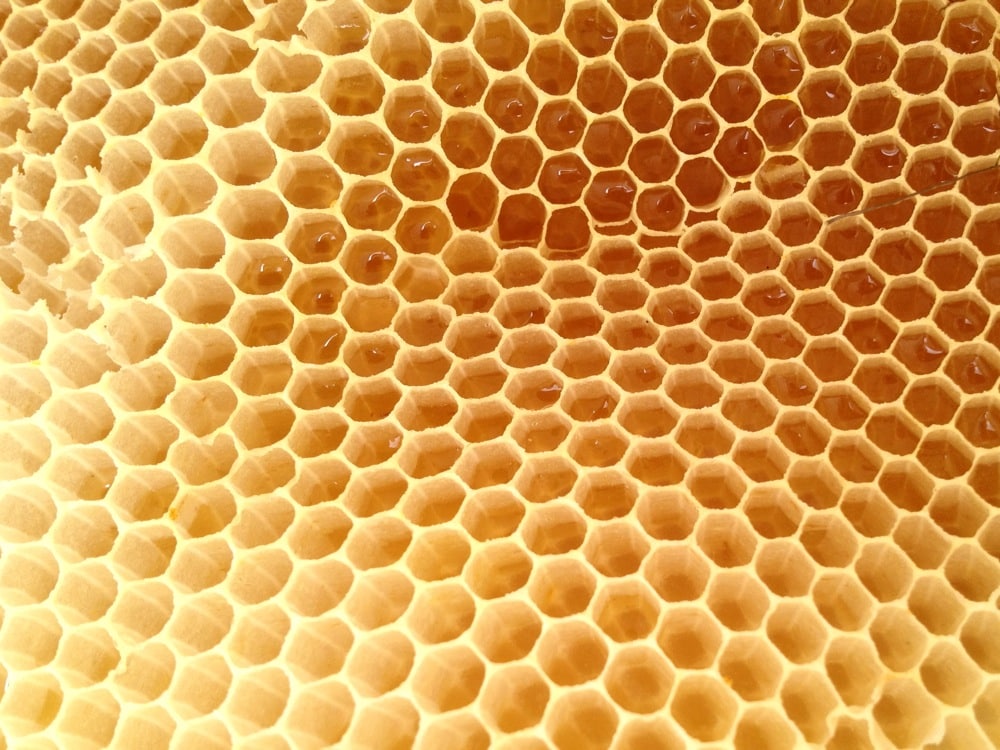 Bit of a mid-summer treat yesterday: Tim Malfroy came to help check our Warré beehives and bliss us out with amazing discussions on pollination, super organisms and honey. We got some amazing photos of summer in beeland.
Summer in the Australian bush (in a good year) is like nirvana for honey bees, thanks to the abundance of flowering eucalyptus. So much nectar. So much pollen. The Milkwood Farm bees are going nuts!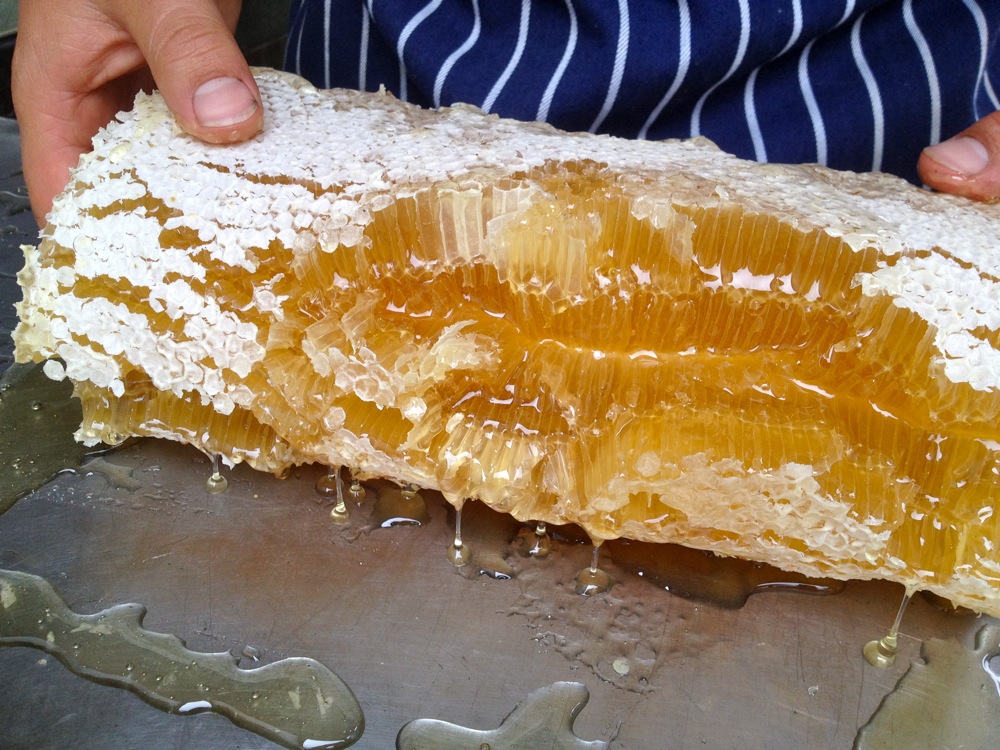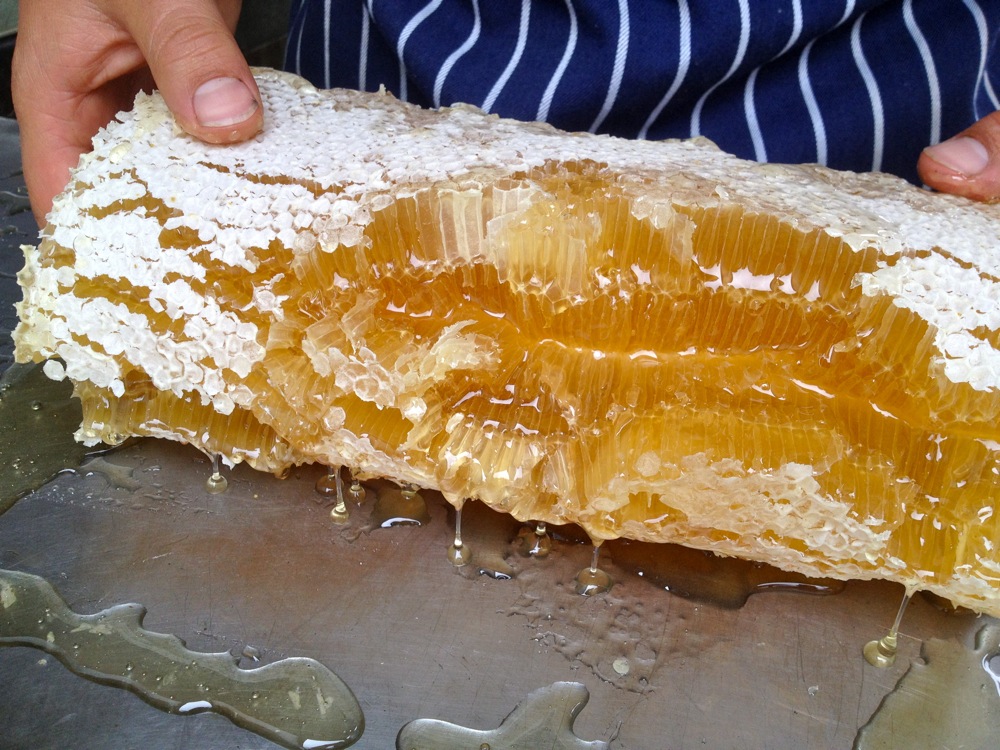 Whew! So from what started as a hive visit, we ended up harvesting 3 frames of honey. Not bad for an unexpected treat! Once crushed and strained, it came out as just over 5 kg of beautiful liquid sunlight.
Big thanks as always to Tim Malfroy, and to the 120,000 (or so) honeybees of Milkwood Farm.
If you want to help create abundance for your garden and resilience for bees while harvesting amazing honeycomb, have a look at our reading list on natural beekeeping.
Or if you're really fired up (and live in Oz) you could do a natural beekeeping course with Tim.
If you're elsewhere in the world, comment below and we can point you at natural beekeeping resources and people in your corner of the planet.
Sweetly related posts: