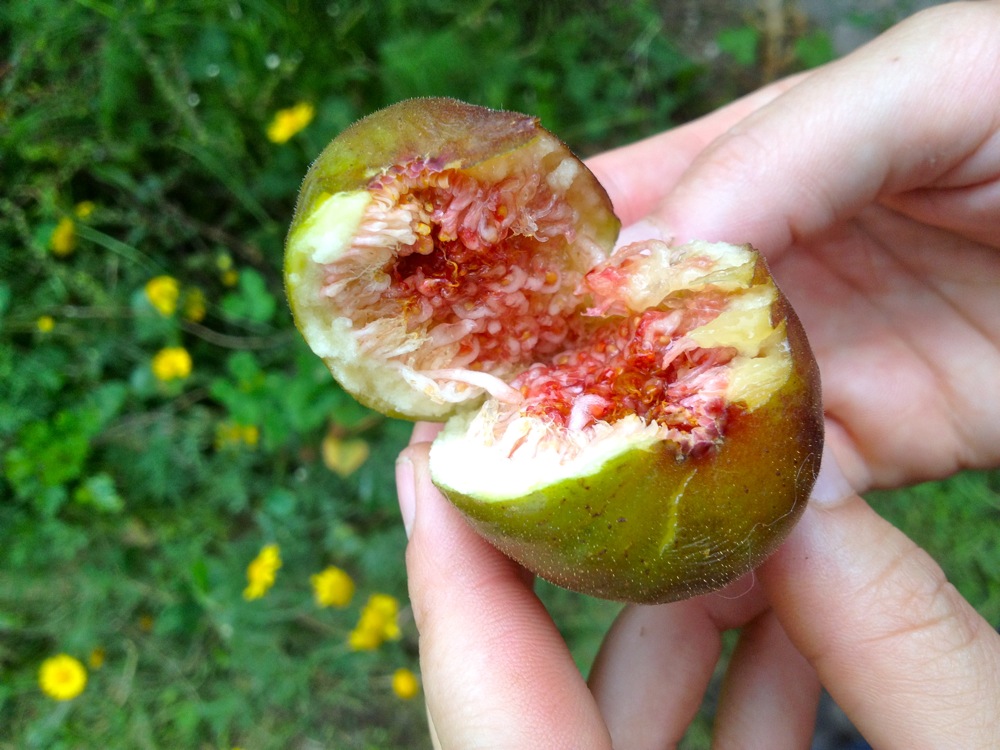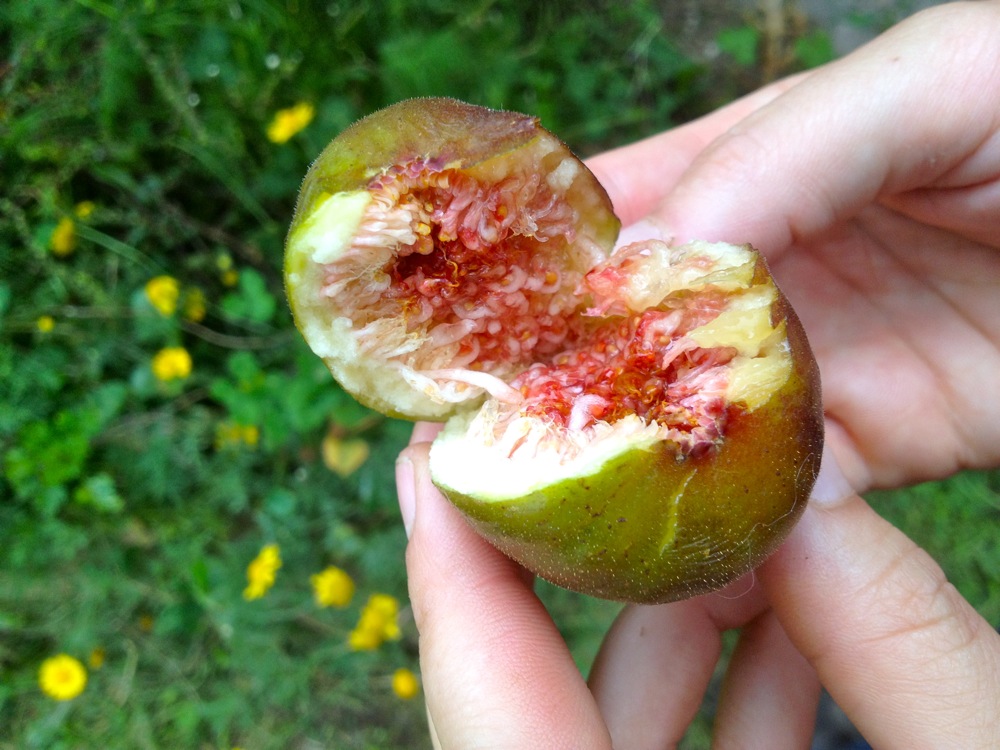 So a little while ago (ok quite some time ago – like 4 years) I took a bunch of fig cuttings from an old abandoned orchard across the creek, and potted them up. And they grew. So we planted them. And guess what? This week, we ate our first figs, and they were delish. Hooray!
When I took the cuttings from this magnificent old fig i knew the plant stock was hardy for our area. What I didn't know at the time was whether the figs were any good or not. But, biomass is biomass, and we needed lots of it, so back in 2008 we hedged our bets and potted and then planted up about 40 fig cuttings.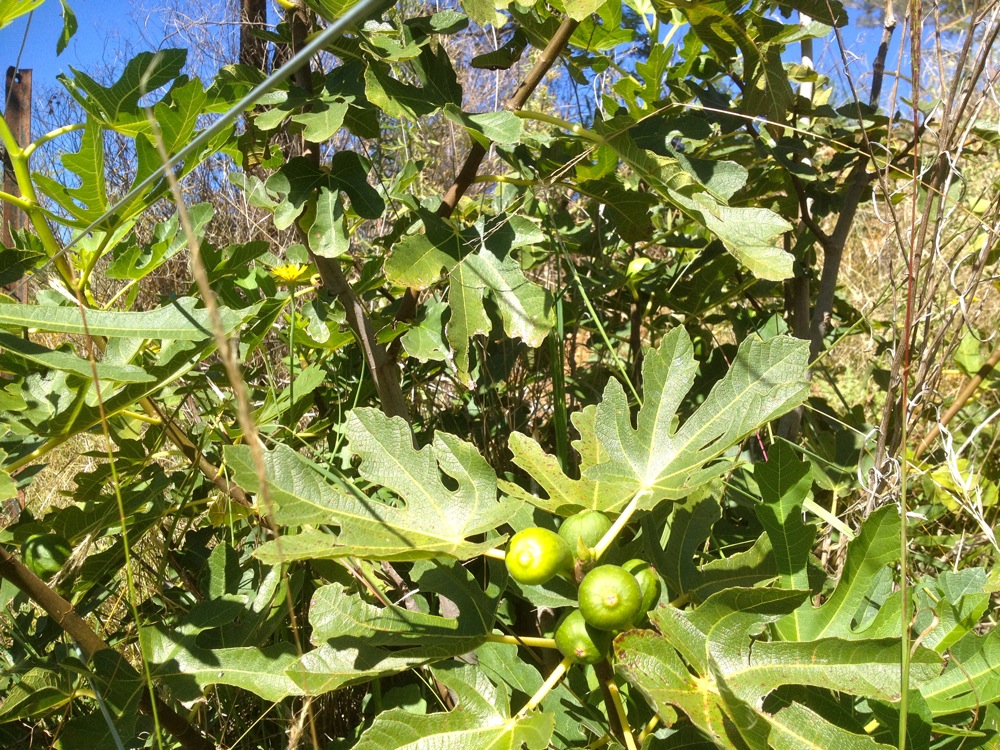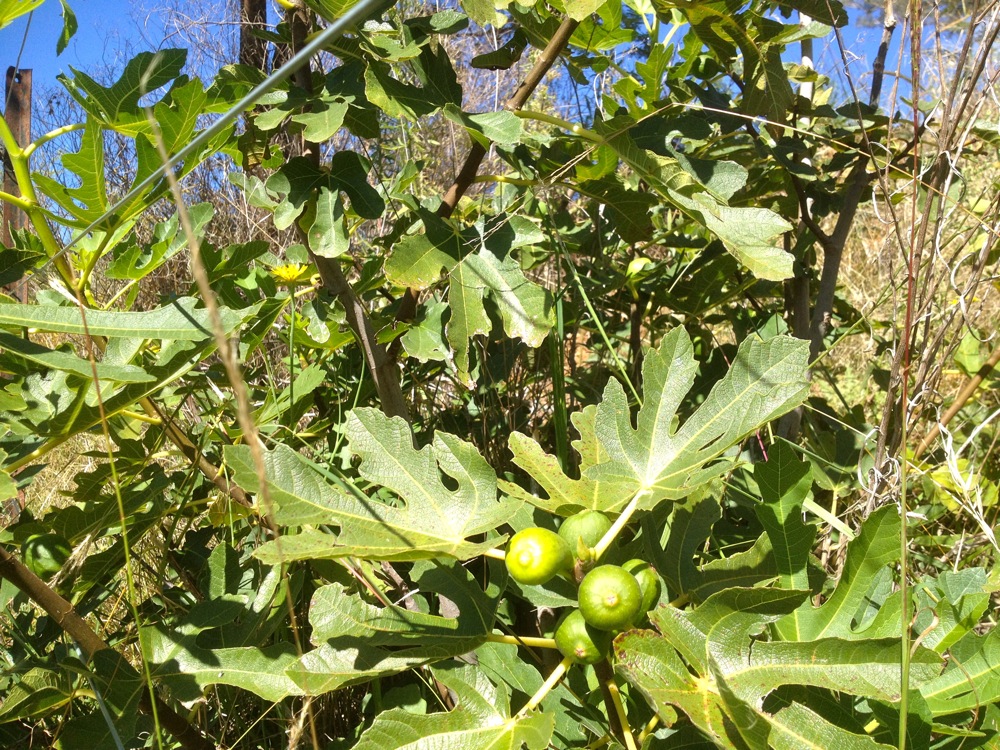 Some of the figs are going great guns, some are a little slower to start flourishing. None of them are heavily loaded with ripening figs this year, but there are some. And importantly, they taste great.
And so I am happy. May we get figs in such drastic quantities someday soon that they can only be managed by gorging ourselves on figs with Warré honey and fresh ricotta, and by preserving them en-mass.
Please stand by for the original video of how to grow figs from cuttings featuring a much younger and not yet beset by the glories of parenthood, nor the full implications of trying to establish a permaculture farm, version of me.
[wpvideo MgPgeN7N]
And the article also if you're super keen. Rest assured we'll be taking more cuttings this winter…