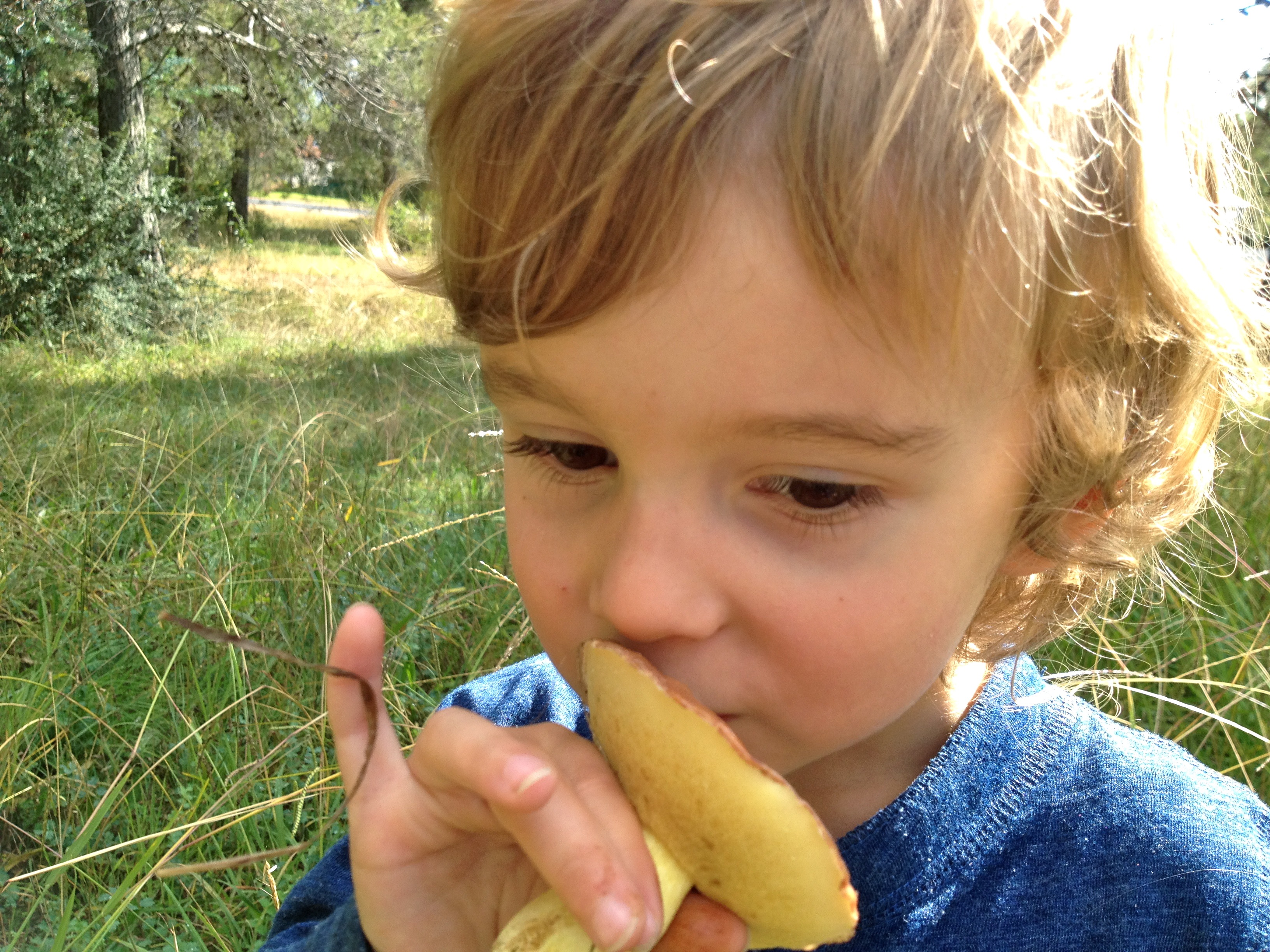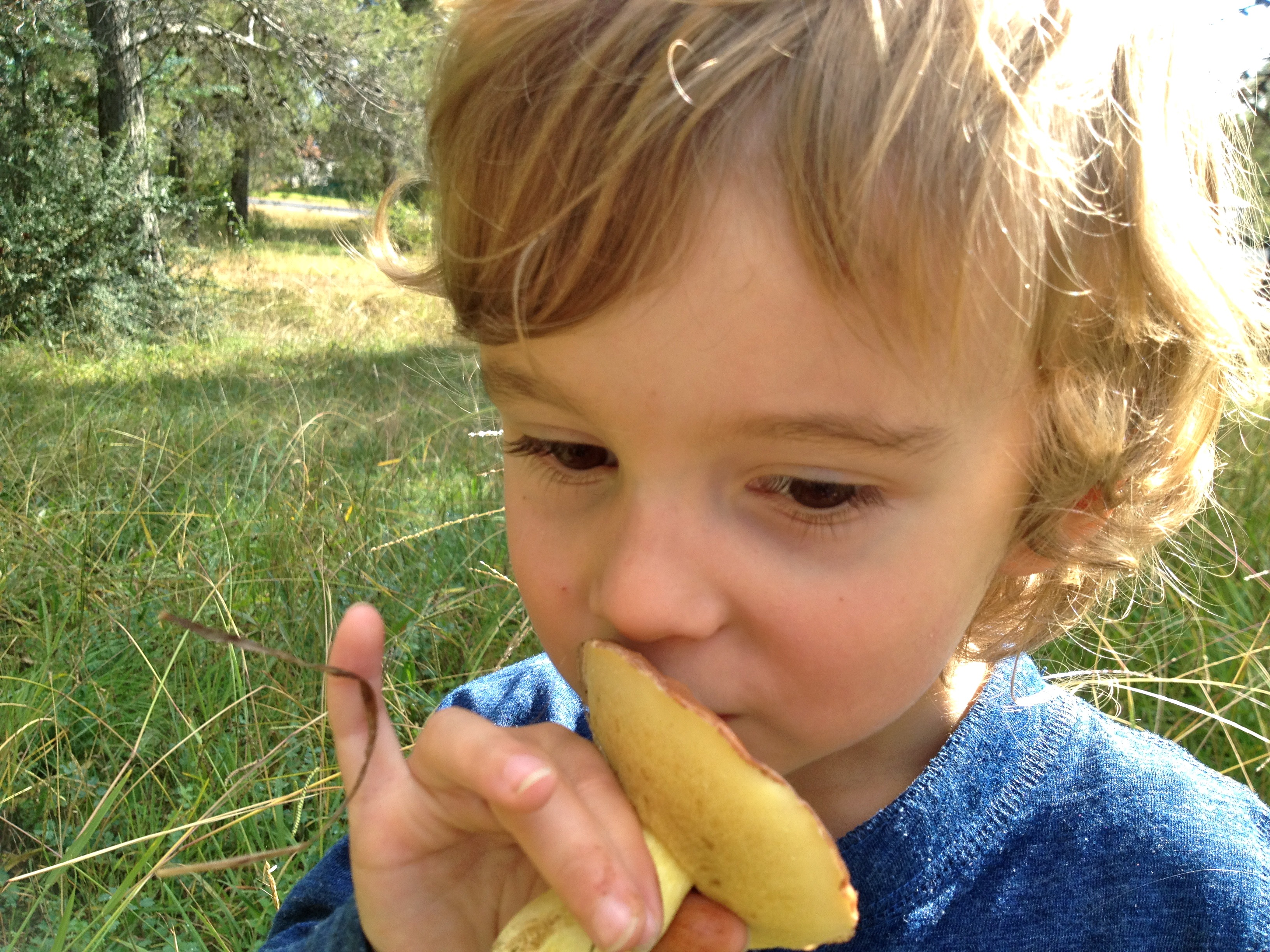 Yesterday Ashar and I went mushroom foraging at our local pine forest, just to see what there might be after a rainy day in Autumn. And look what we found! Slippery Jacks. Yum.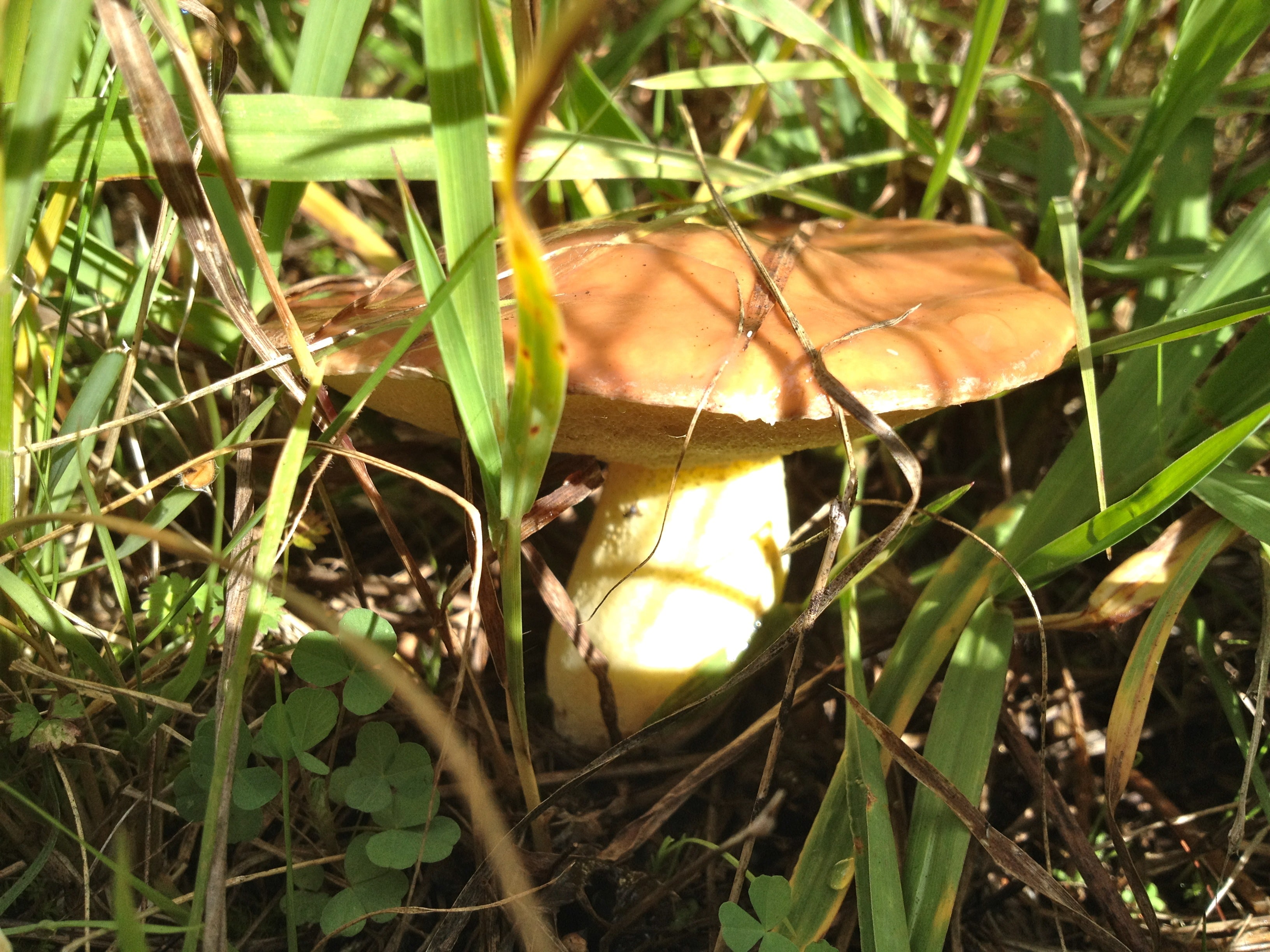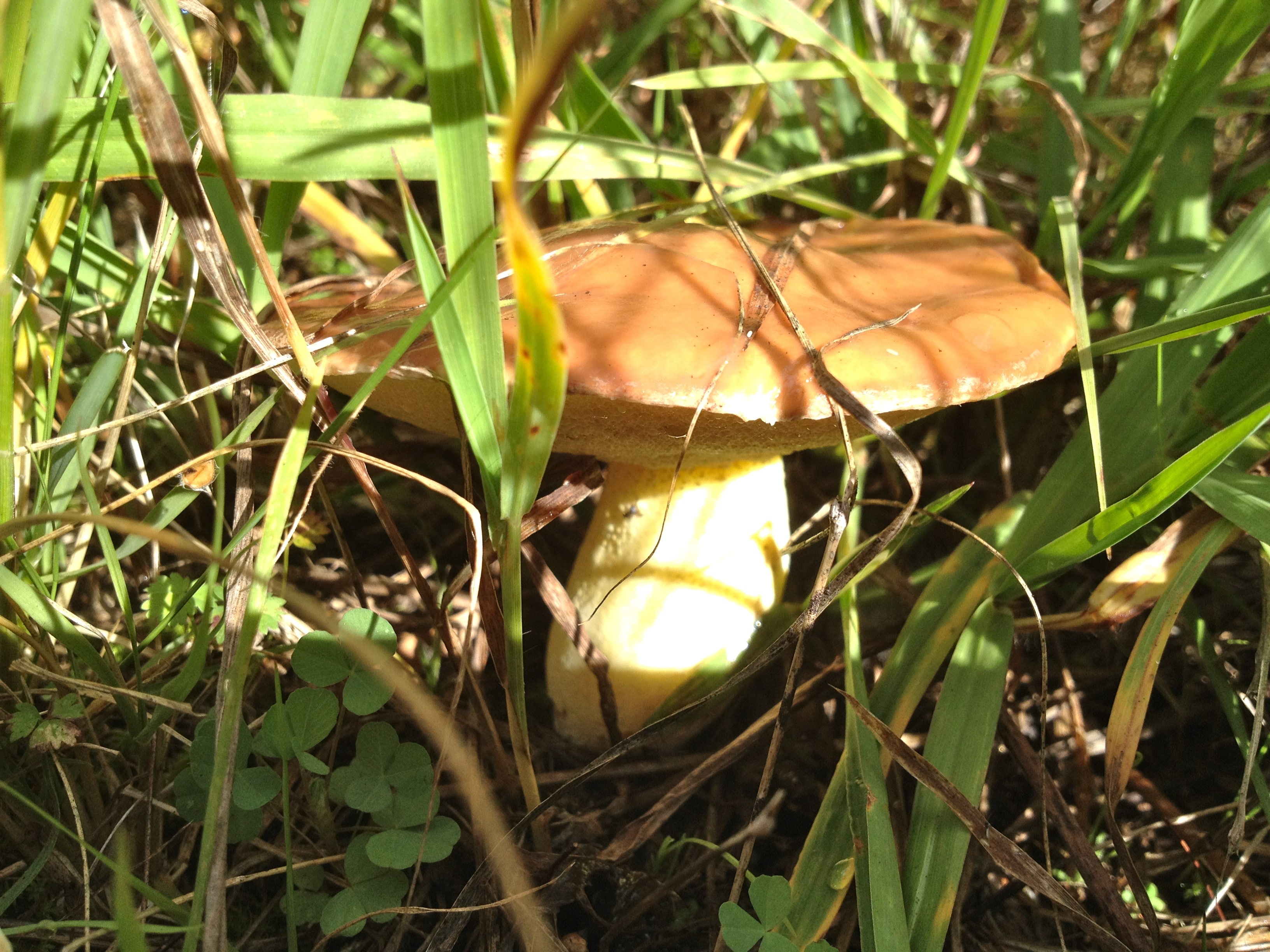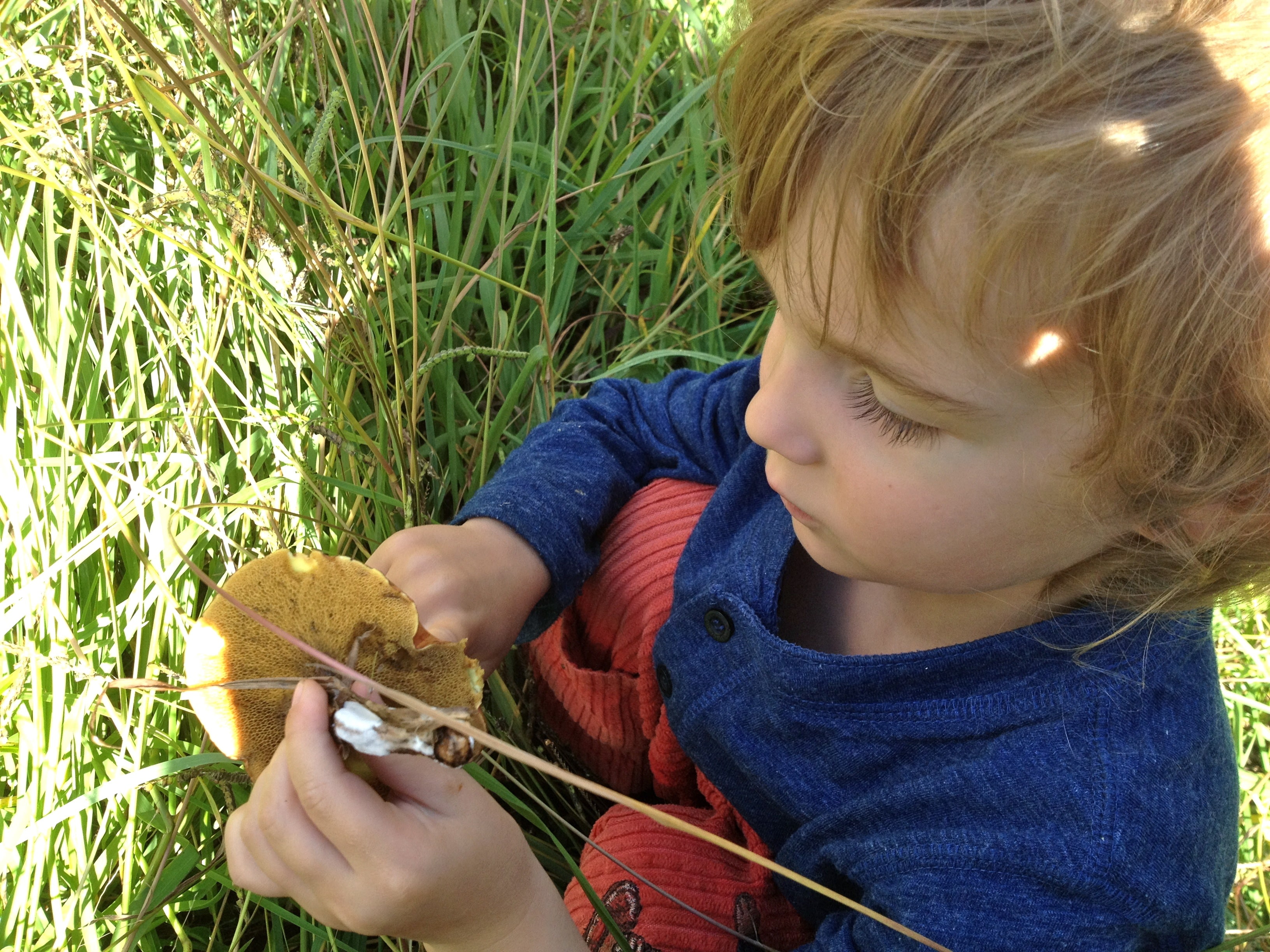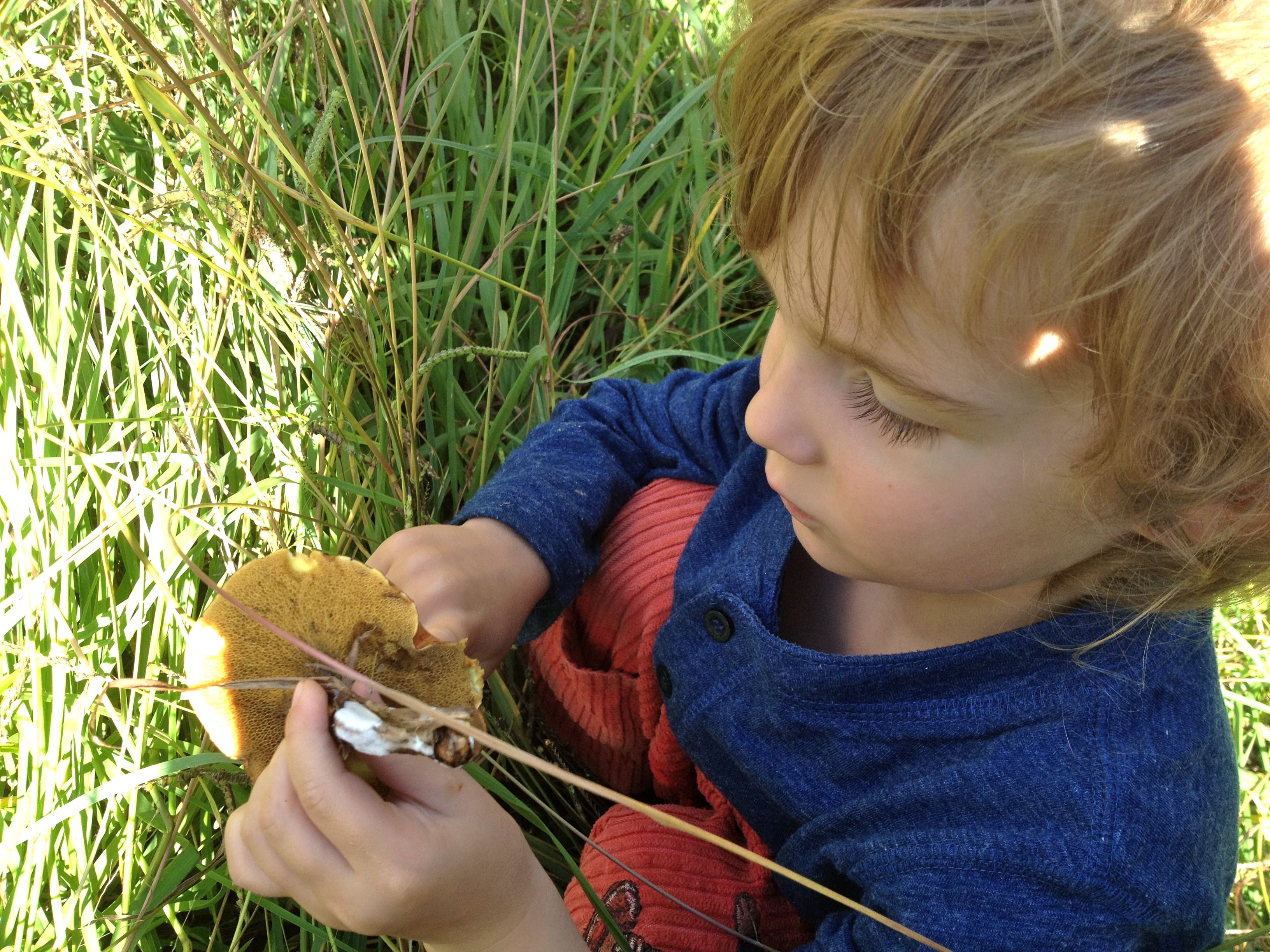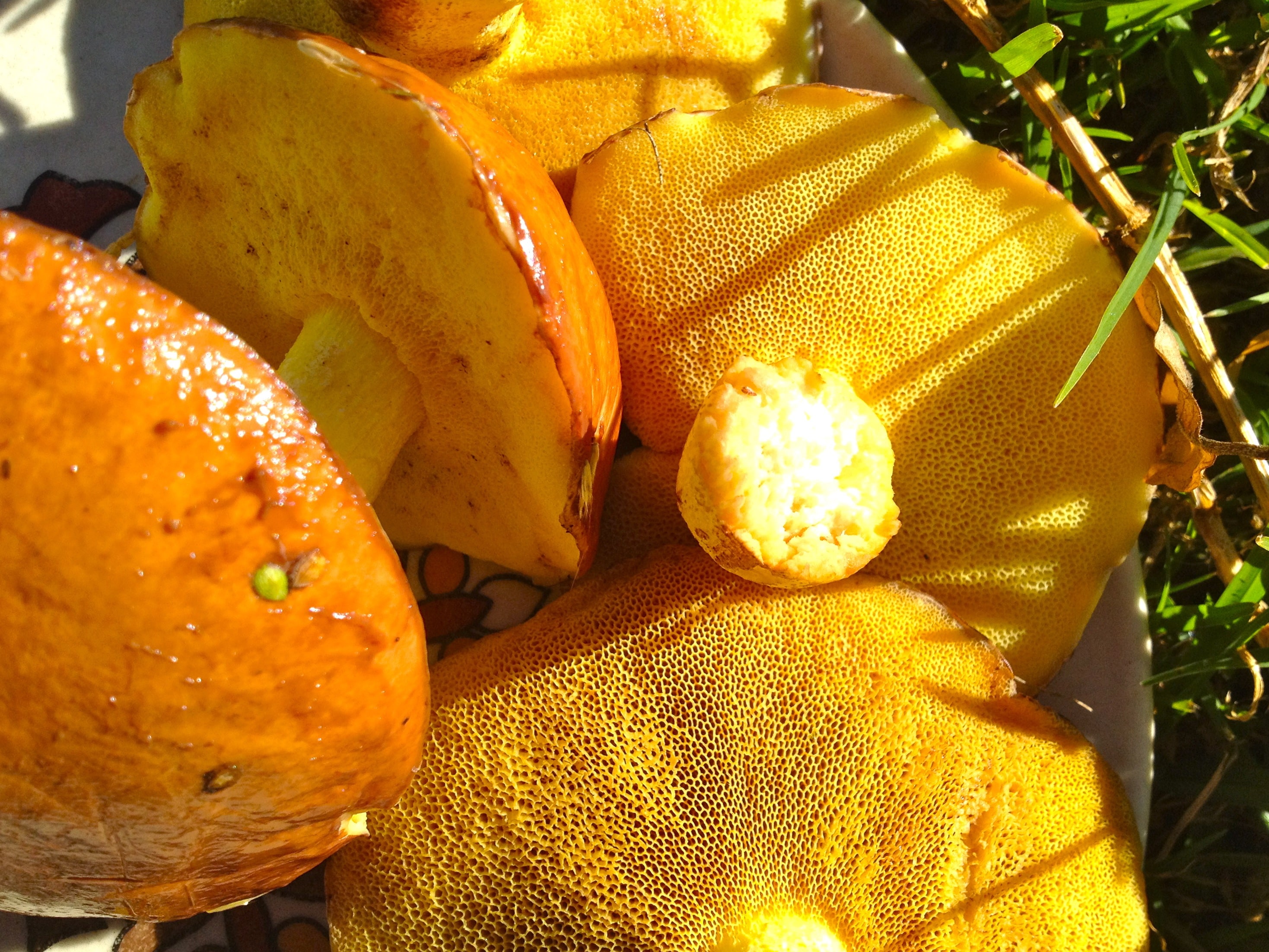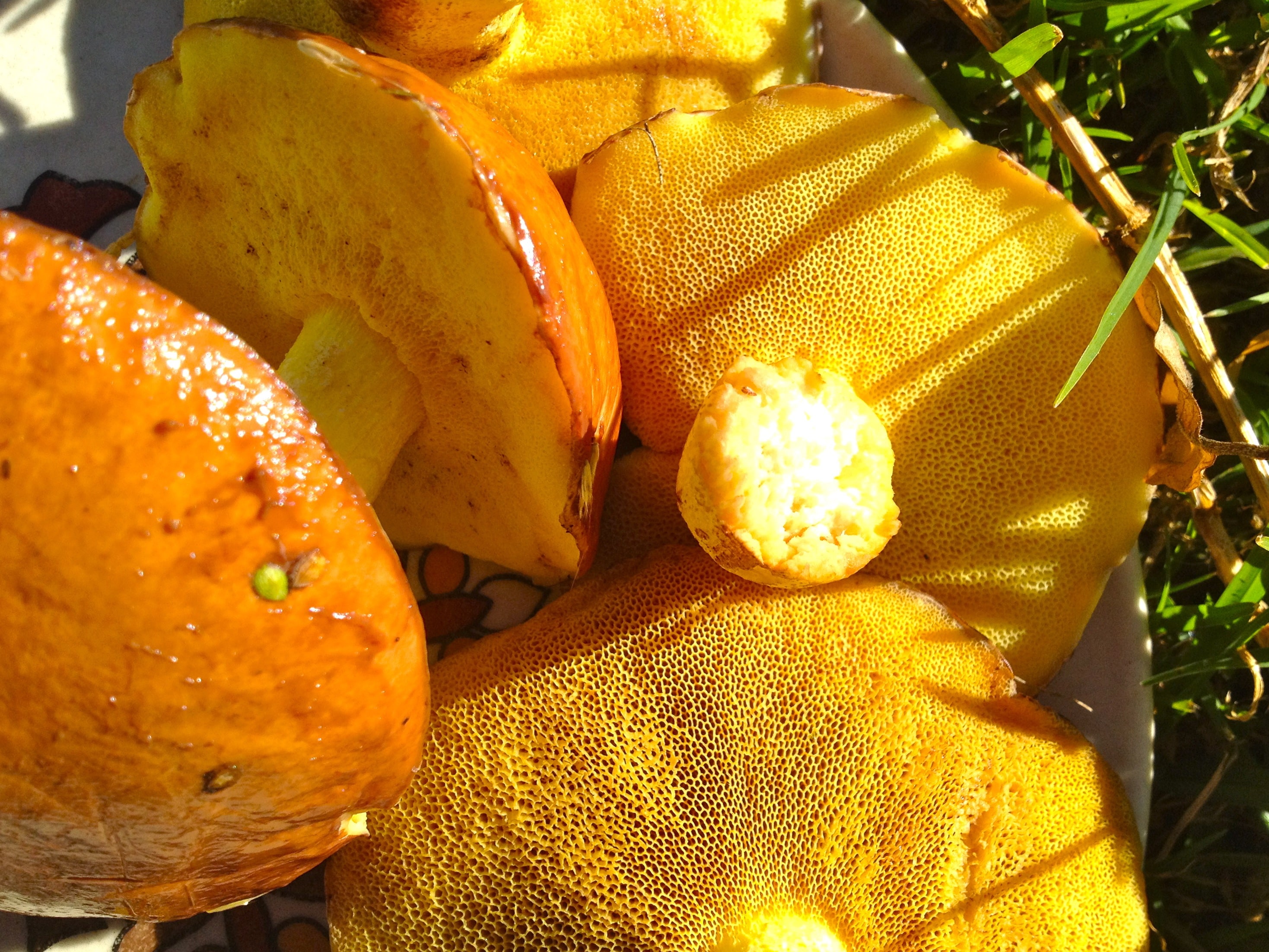 Slippery Jacks are usually found in pine forests. Or at least that's the only place I've ever seen them. We found these on the forest's edge, in the grass, near a quiet road.
They are slippery on top and have this fantastic pore-structure beneath, which is sturdy yet spongy. They are found across the world in pine forests, and have all sorts of local names, my favorite being 'sticky bun mushroom'.
Once you have your Slippery Jacks, you need to peel the brown sticky part off before eating them, as it's not so digestible. I also read that it's best to take the spore/sponge part off, and in the interests of wanting my 3 year old to actually eat them, I did that too.
After all that peeling, you're still left with a surprisingly meaty mushroom which smells fantastic. We already had a lasagna feast (with Milkwood passata) planned for dinner, so we decided to dry these mushrooms to concentrate their flavor, and save them for Winter soups.
So into my new whizz-bang dryer the Slippery Jacks went, and 3 hours later, out came crispy little golden crescents that taste damn fine.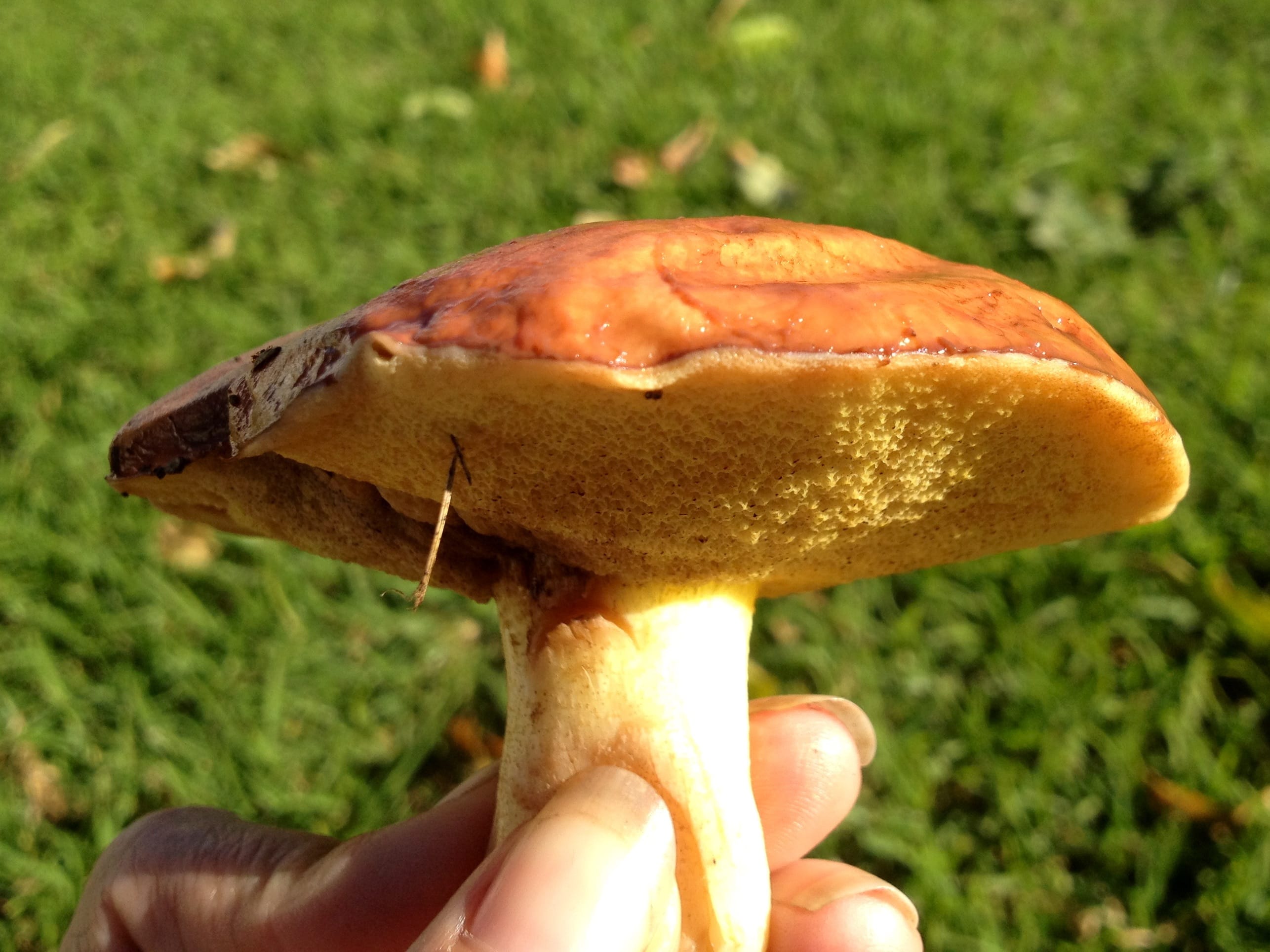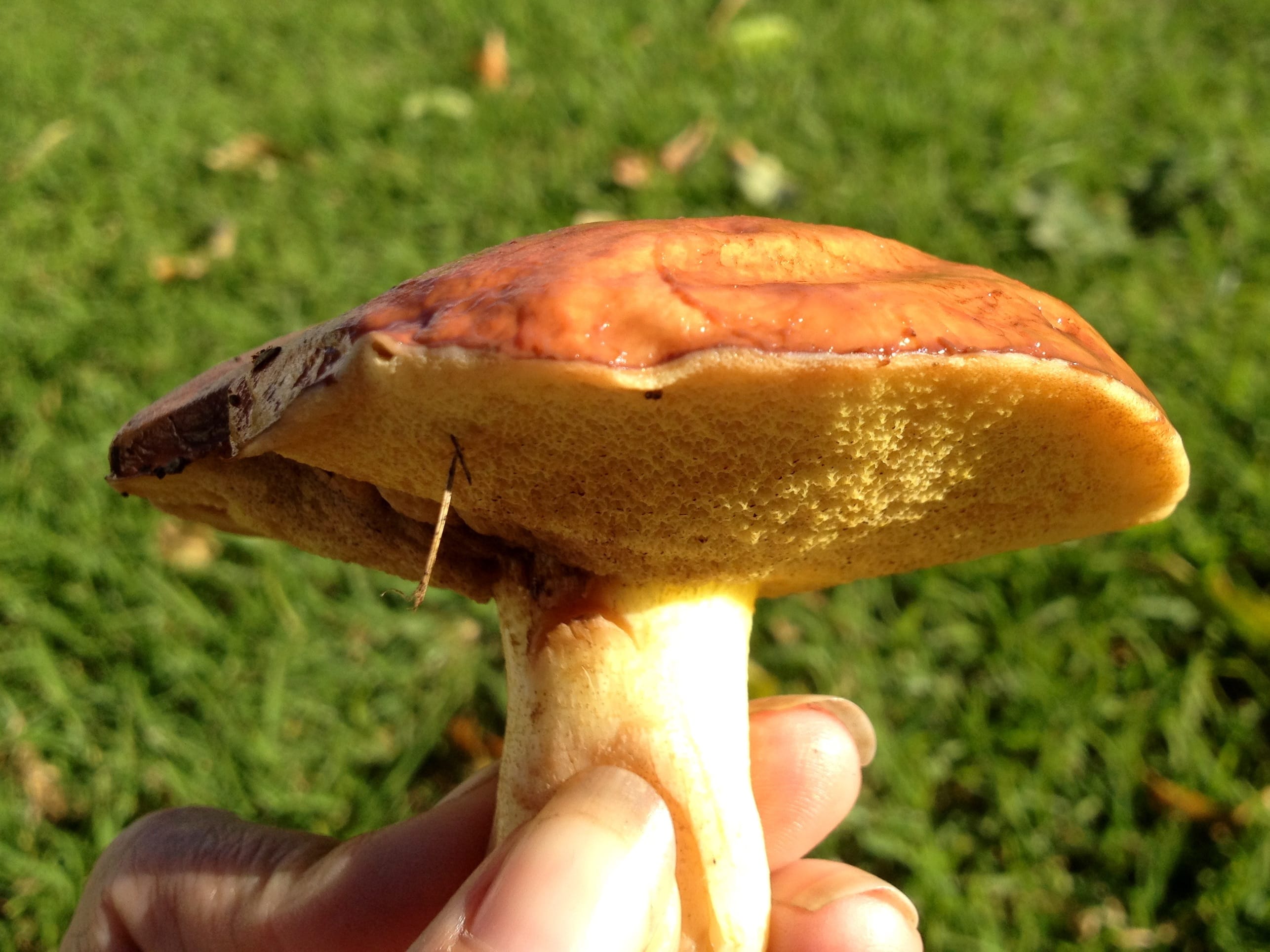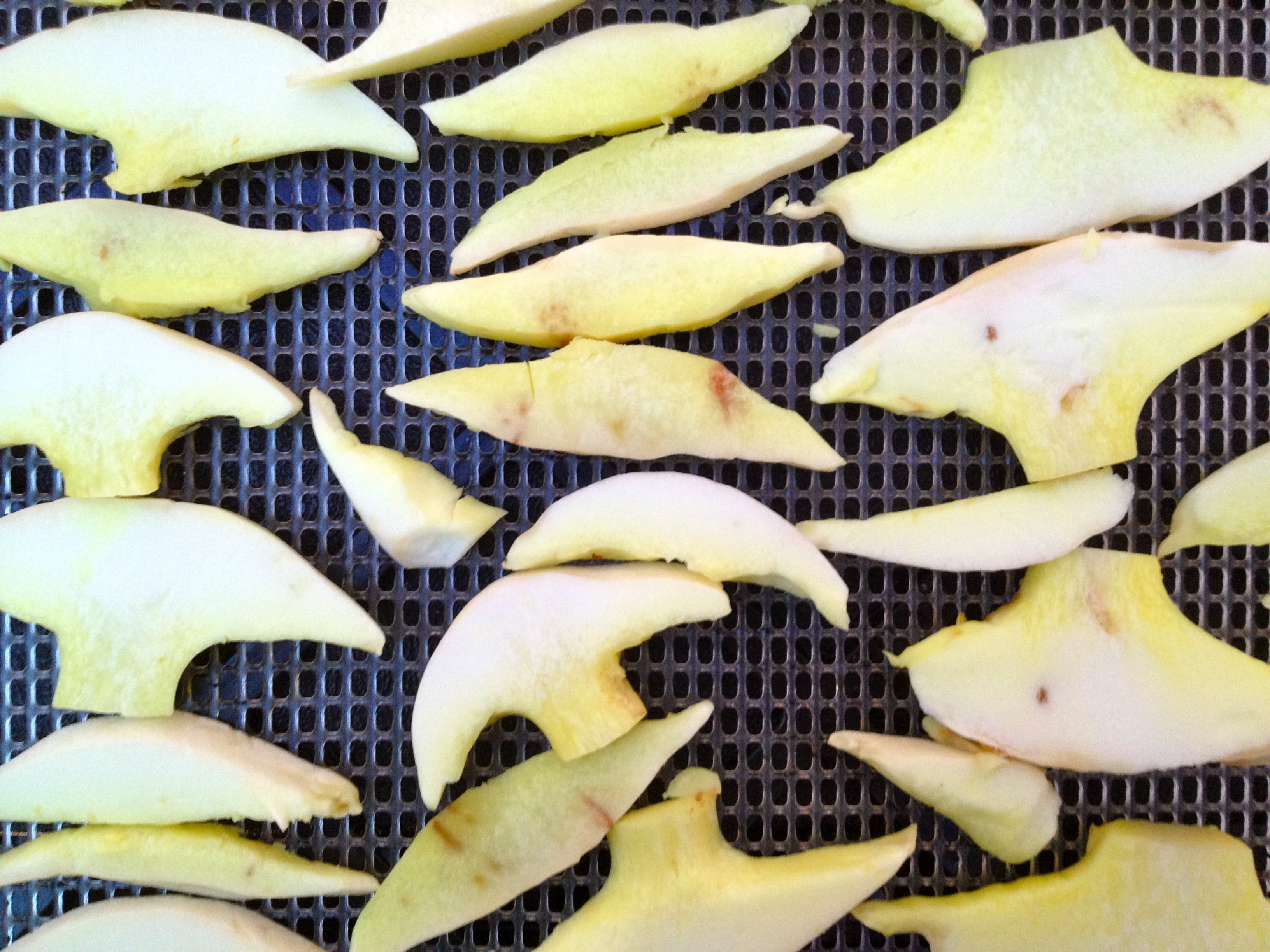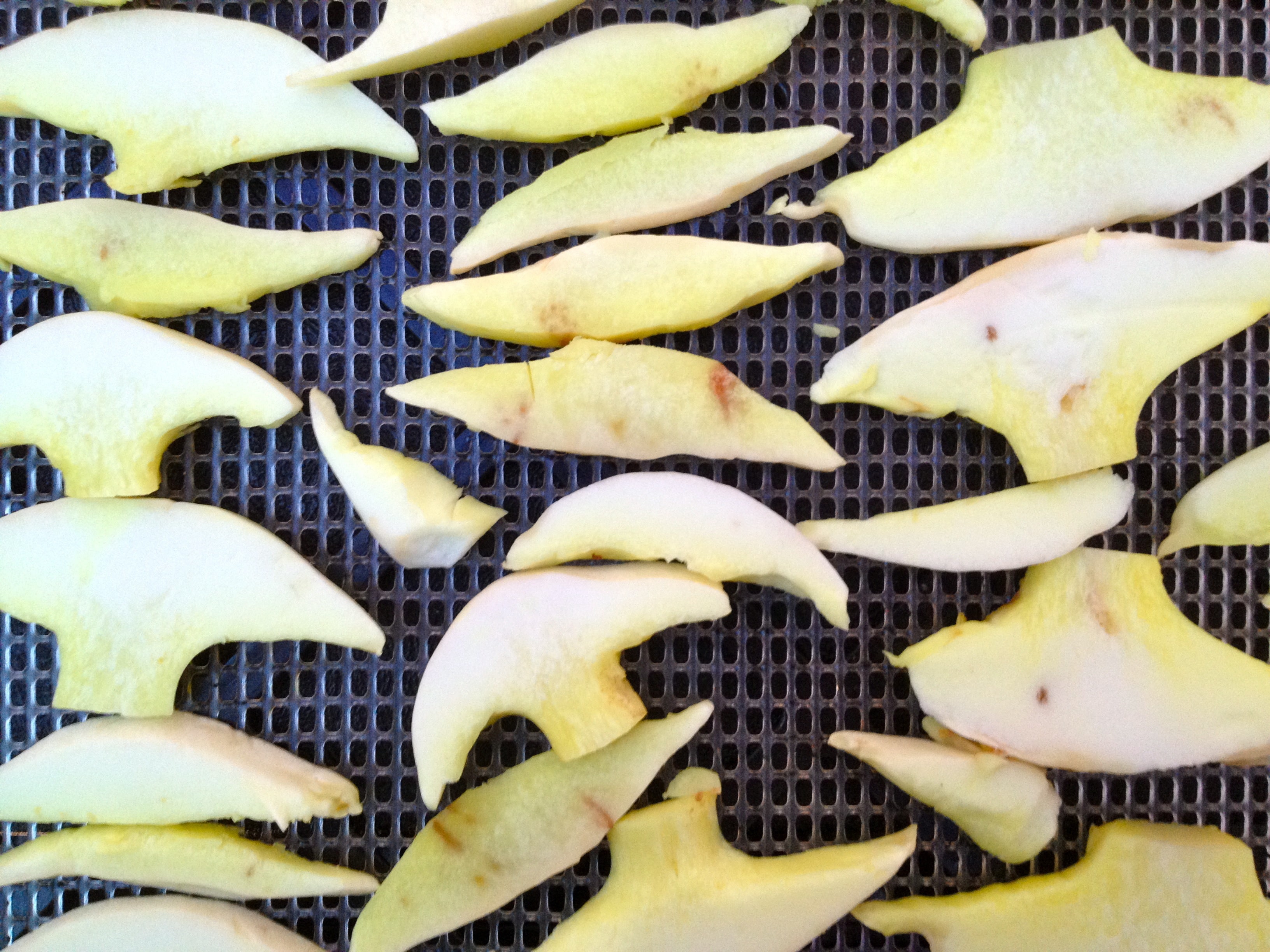 So if you're near a pine forest (or even just a small stand of them up the back of the street) this weekend in temperate Australia, go forth and forage! May you find many Slippery Jacks. Also look out for Saffron Milk caps.
CAVEAT: When foraging for mushrooms, do your research and know what you're looking for – it's not rocket science, but you do need to be clear about what you are looking for, and whether that species has any toxic 'look alikes'. Have a look at our recommended books on fungi found in Australia. And if in doubt, don't eat it.
CAVEAT II: Via Kuba on the Milkwood Facebook page – There are other boletes (sponge-gilled mushrooms) in Australia that are inedible, either because they taste bad, or because they are poisonous. For novices: if a bolete is bright red and/or it turns dark blue when cut or bruised, then it isn't edible (nor psychoactive, despite the blue staining). Just wanted to point that out because I've found the toxic Boletus barragensis growing near Slippery Jacks and they can look quite alike (except for the bluing).
Lastly here is a good post i found on Slippery Jacks from a fellow forager. And of course our friend Diego at Wild Stories, who just came back from another successful mushroom hunt.
If you're really keen and want to take mushrooms to a year-round thing, you could do worse than come to a Mushroom Cultivation workshop with us, which will get you cloning, spawning, cultivating and fruiting a bunch of different and delicious mushrooms like a mad thing.