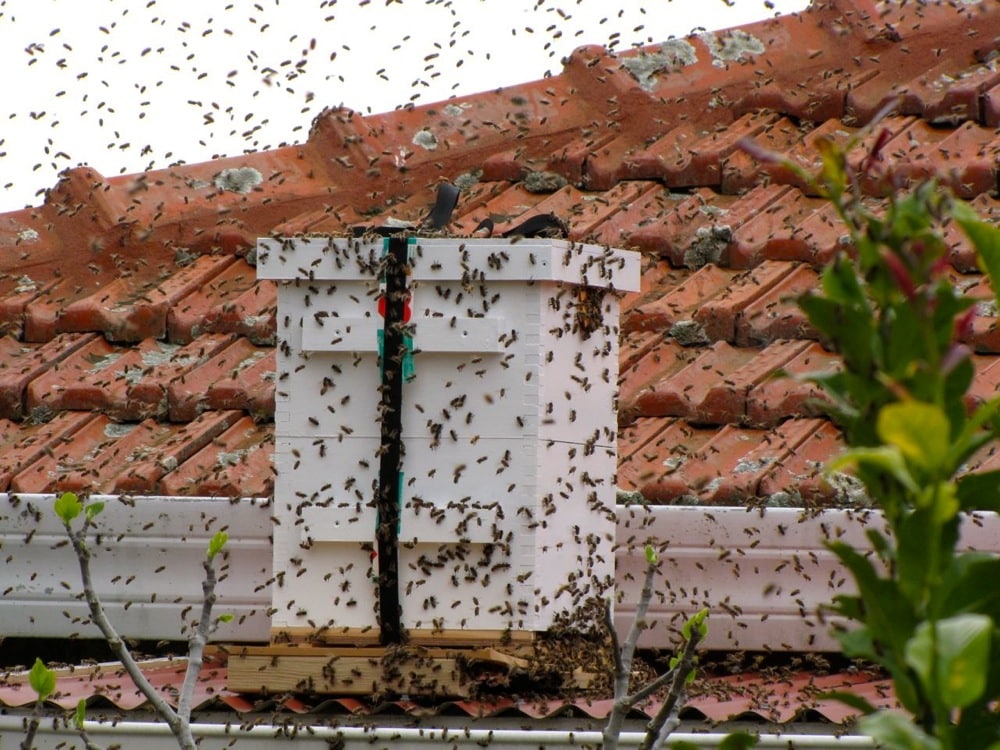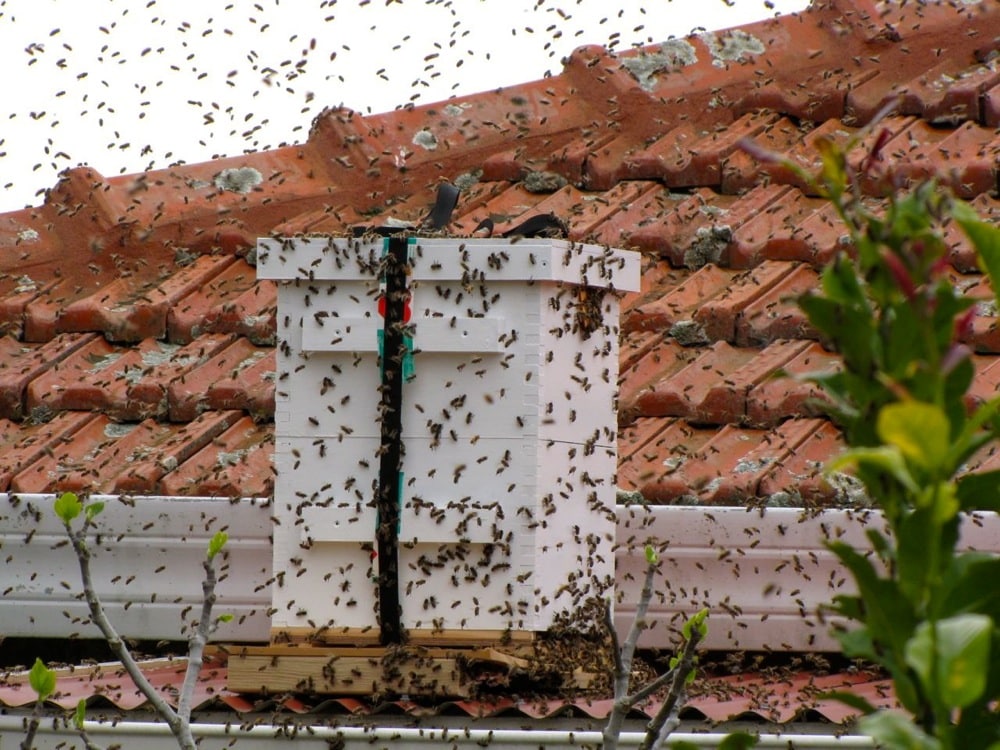 Spring is swarming season! At this time of year, honeybee colonies that have either outgrown their available hive space or have deemed their hive unsuitable for whatever reason start taking off in search of a new home. For natural beekeepers, it's a great time to catch yourself a new colony.
Our friend Steve was ready this Spring. After attending a Natural Beekeeping course with Tim Malfroy he'd build himself a beautiful Warré hive in his shed, and was ready for the spring swarm action. And lo and behold, look what happened…
Once Steve had built his hive, he strapped the baseboard to 2 boxes, put a swarm bait inside, and placed the boxes in a stable place on his back patio roof. And waited. And then a swarm arrived (video)…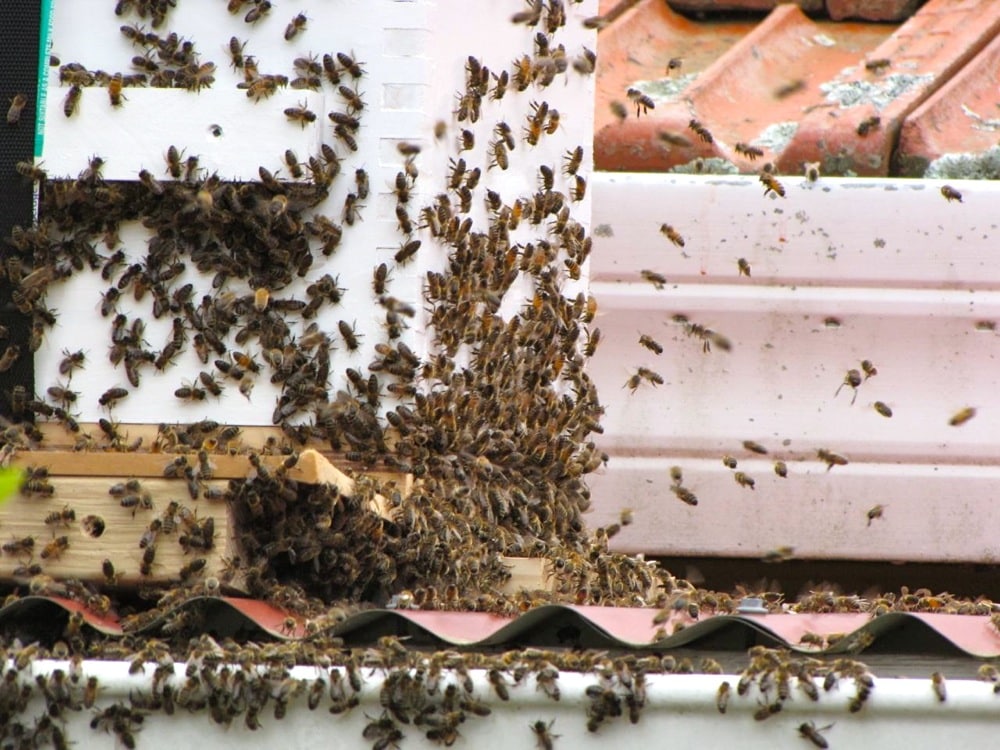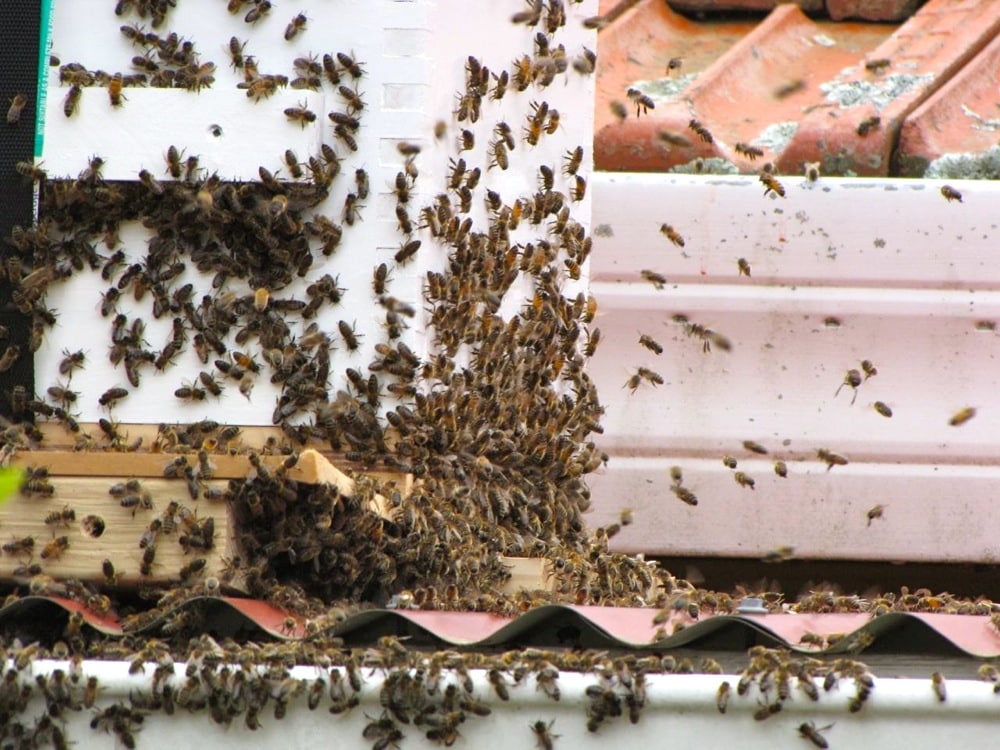 After a while, a swarm of bees duly arrived, filling the air with the living wall of noise that is a honeybee swarm at close range, and decided that Steve's Warré hive would do as their new home. A day to remember!
The next challenge was getting the hive from the roof to it's final position in the garden. Apparently this stage went well, if causing Steve's adrenalin to rise somewhat in the process, and the bees are now in their new home in the garden.
A couple of points about catching a swarm:
– Catching a swarm is a great way to get some wild and probably resilient genetics into your hive. Bees typically swarm when they are either from a very healthy or alternately a very unhealthy colony, but it's usually the healthy type.
– A swarm of bees usually has a queen in the middle of the cluster. In swarming mode, the bees are usually very gentle. All they care about is protecting the queen and finding a suitable home, and their limited energy is focused on those two tasks.
– If you do find a swarm on a tree brnach or similar, you can ususally hold a box underneath it and give the branch a sharp knock, at which point the swarm will drop into the box. Place the box next to your ready-made hive, and see how you go.
– If you're not comfortable catching a swarm, you can buy packaged bees and shake them into a new hive. Or you could buy a nucleus hive from Tim Malfroy (a single Warré box of bees that has been split from a healthy Warré hive and cared for at Tim's apiary) , but his waiting list is extremely long these days.
– If you're not up for it, don't do it. Like every other aspect of natural beekeeping, catching and housing a swarm needs to be done with care and respect for the bees, with the beekeeper entering into the task fully aware of her/his responsibilities, and the possible outcomes.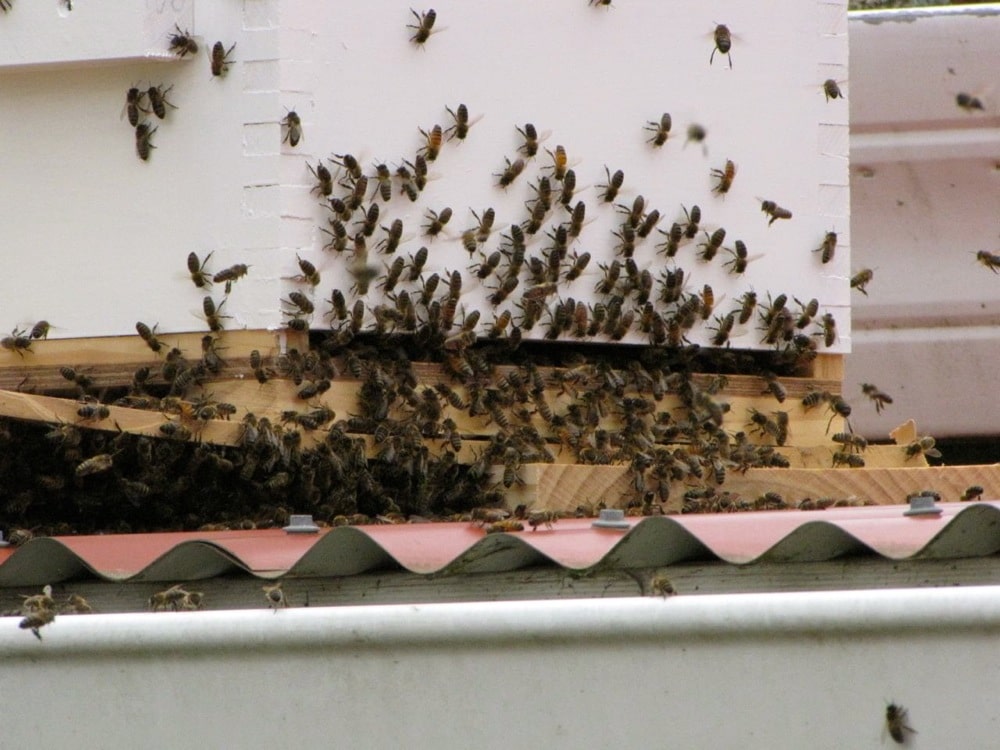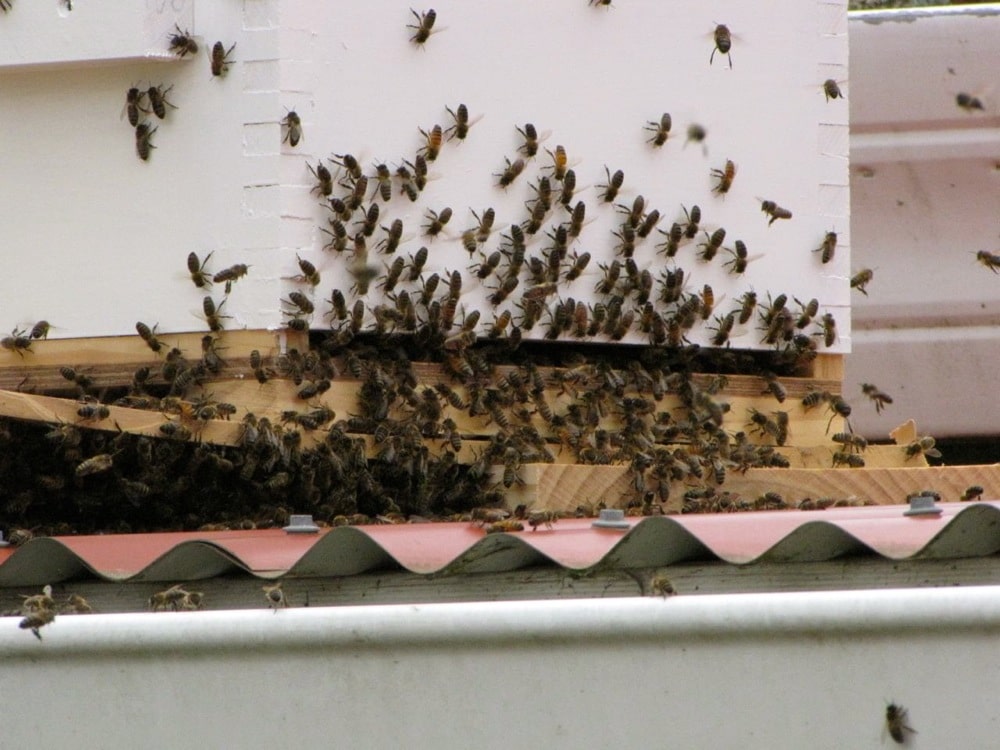 Then there's our friend Paul Ward (Speedy). Paul is a blacksmith / green woodworker / bush mechanic, who knows more about trees, plants and fungi than anyone else i know.
Paul was at Milkwood for a whole 2 days, saw our Warré hives, and then went home and built one. After which he promptly collected a swarm in a box and ran them into the hive.
Some people make this sort of thing seem so easy. A can-do attitude will get you a long way with this sort of thing, though it helps to have deep powers of observation and ecological knowledge (like Speedy) to help your decision making process.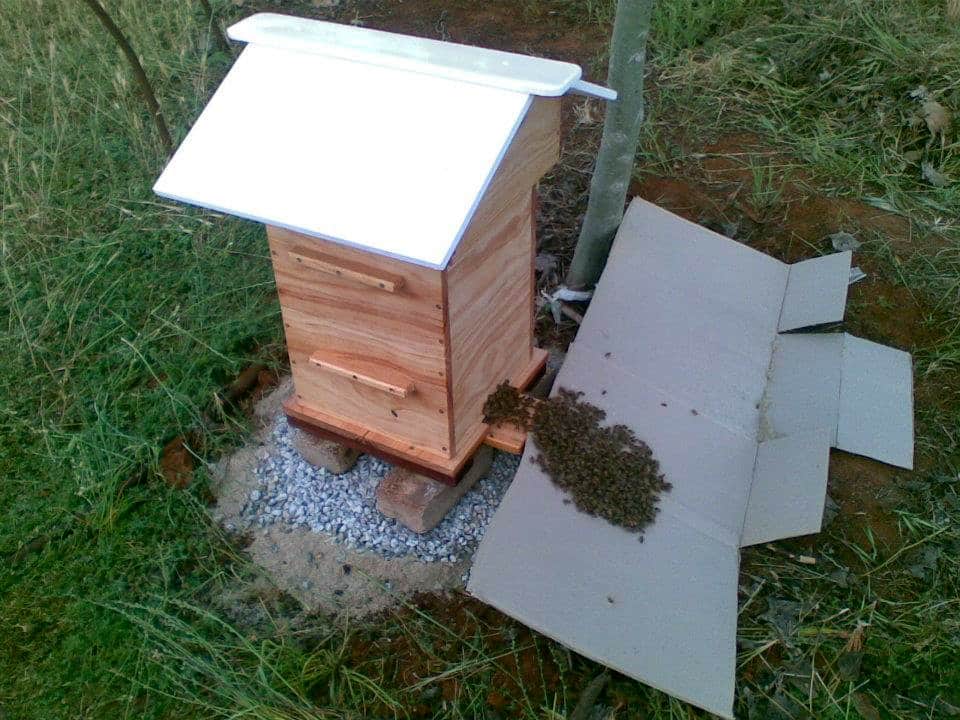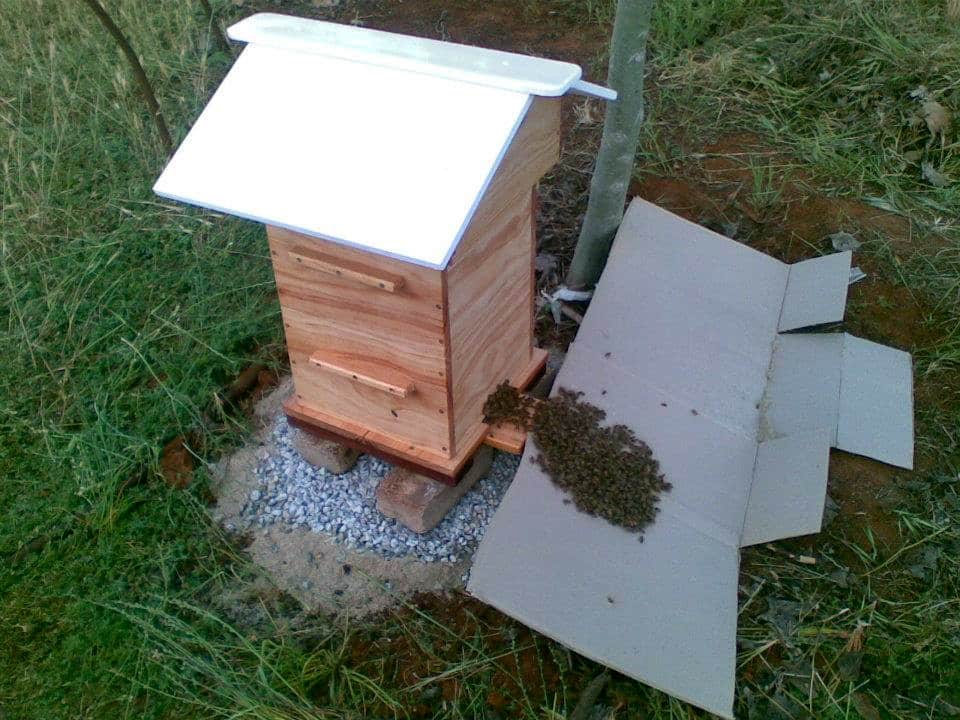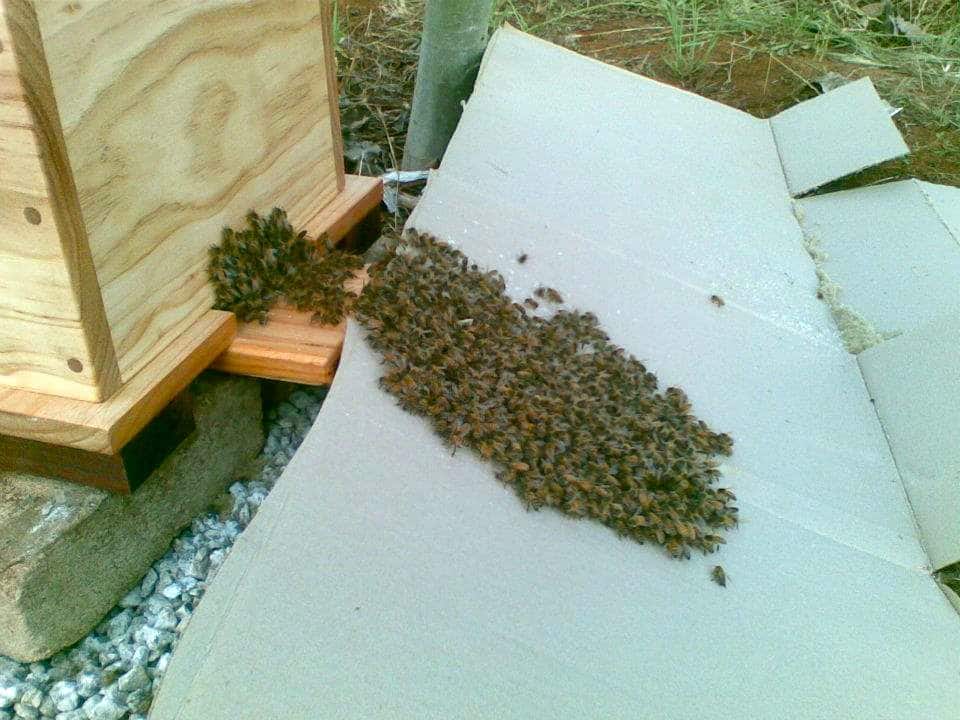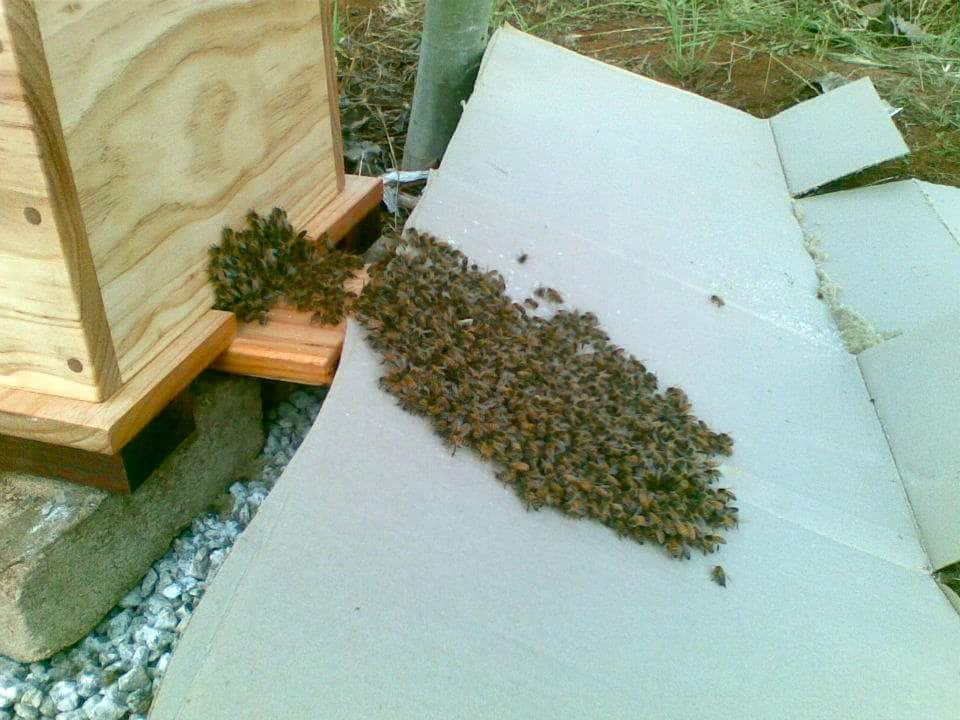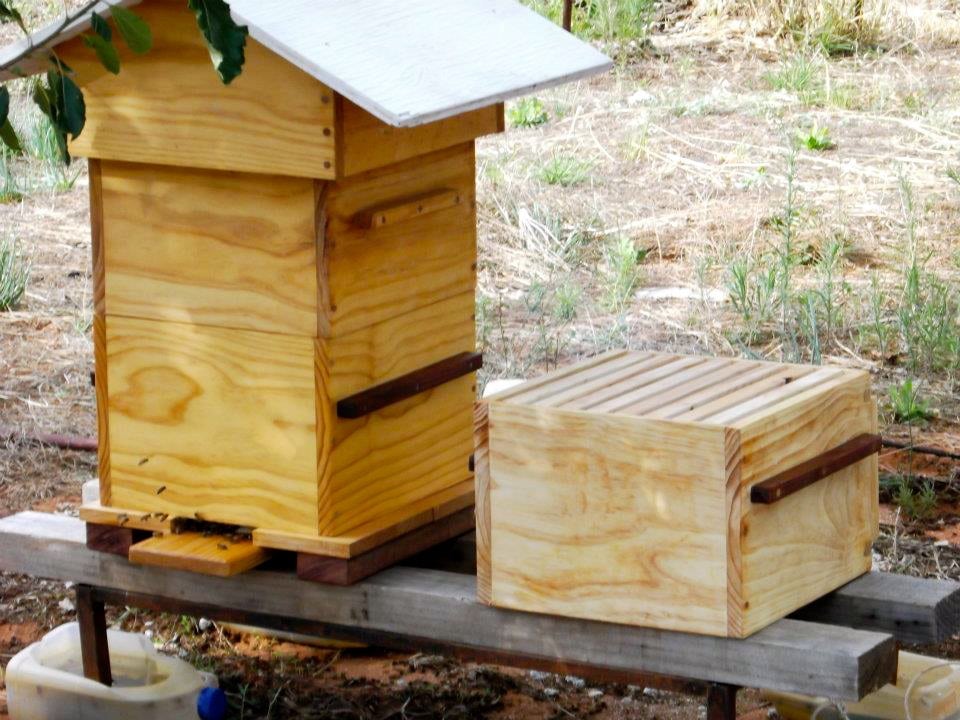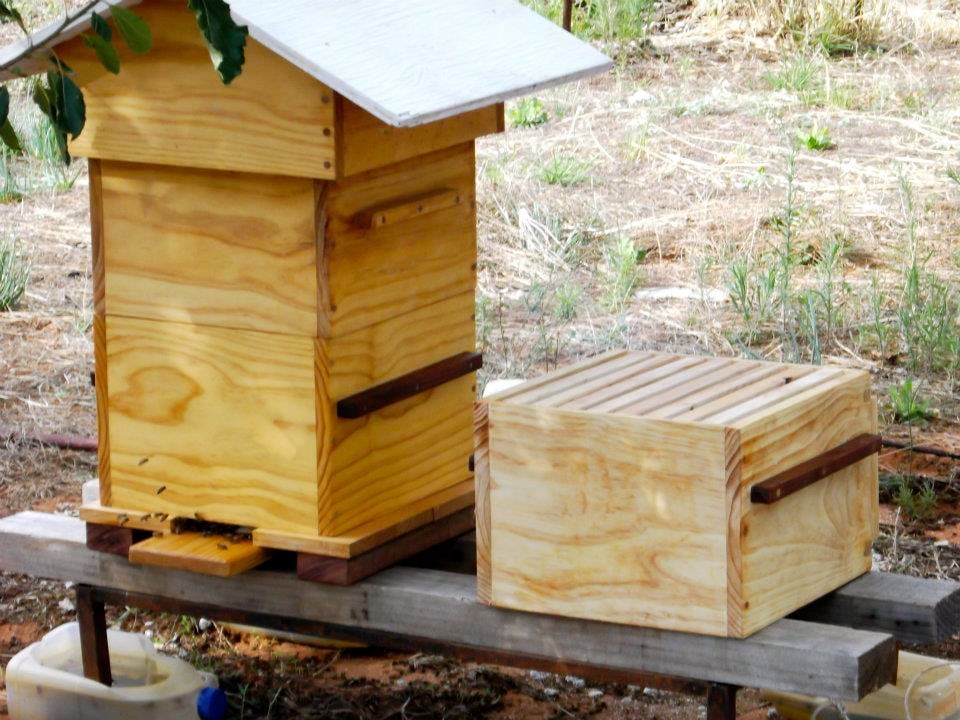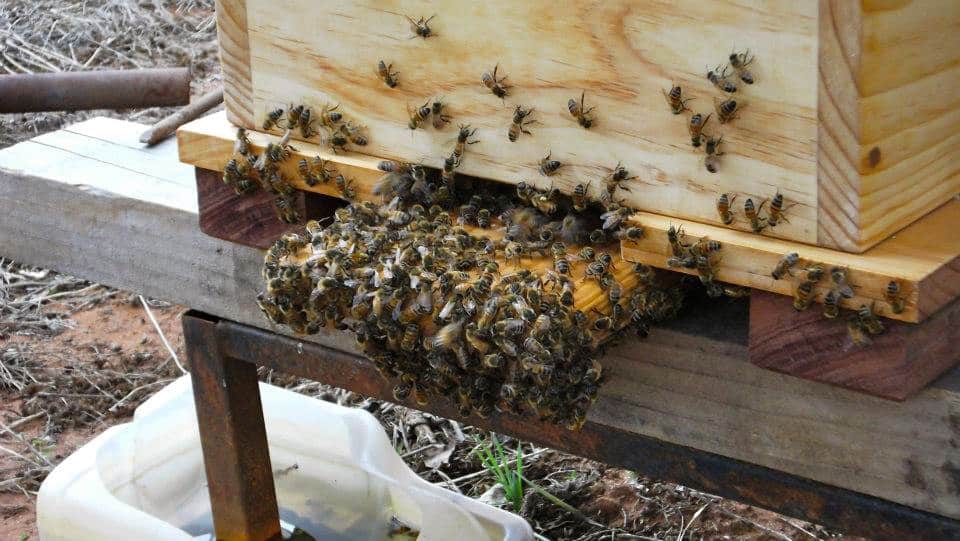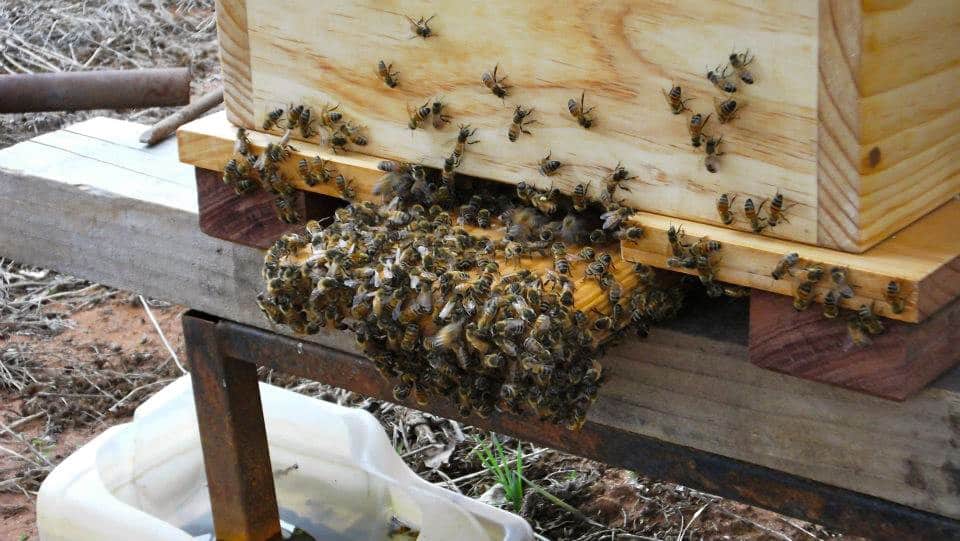 If you'd like to make your own Warré hive, there are plans in Emile Warré's free book Beekeeping for all. Biobees also has a page dedicated to Warré hive specifications:
Tim Malfroy has adapted the original Warré plans slightly to produce optimal bee health in Australia conditions. I believe there is a plan for Tim to release his Australia adapted Warré hive plans in an open source context shortly, in addition to the ethically and organically sourced/made Warré hives he currently builds and sells. We'll keep you posted when they're available.
In the meantime, check out Tim Malfroy's Natural Bekeeeping site. Tim is an exceptional 2nd generation beekeeper who, after growing up in a commercial apiary in the Hawksbury, has been advocating and developing Warré Beekeeping in Australia for 5 years now as a technique to ensure optimal bee colony health while still producing a sizable honey harvest for the beekeeper.
Big thanks to Steve Williams and Paul Ward for the excellent swarm catching photos. We run Natural Beekeeping courses with Tim Malfroy at Milkwood Farm and in Sydney, which are resulting in a growing Australian community of active and awesome Warré beekeepers. Hurrah!