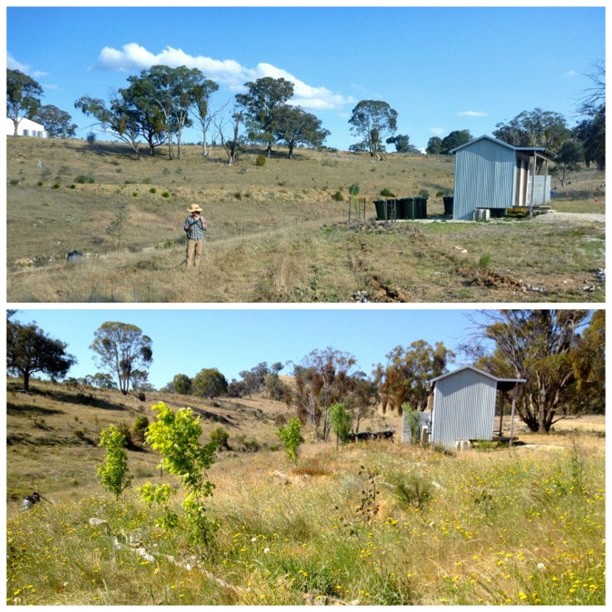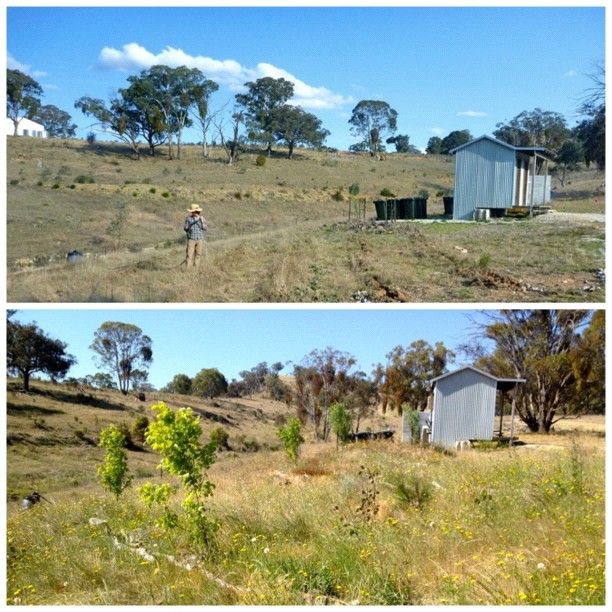 Last spring the Milkwood interns cooked up a design to tackle the erosion on a degraded hillside next to the woolshed, and then implemented and planted it all out. This design was done collaboratively and realised with simple tools and natural materials. One year on, it's working a treat.
The parameters for this design had constraints of time and budget, as well as the fact that the area to be dealt with was quite large and exposed. On top of these factors, in the middle of the area was a former path that was eroding into a gully. Not good. Time to fix.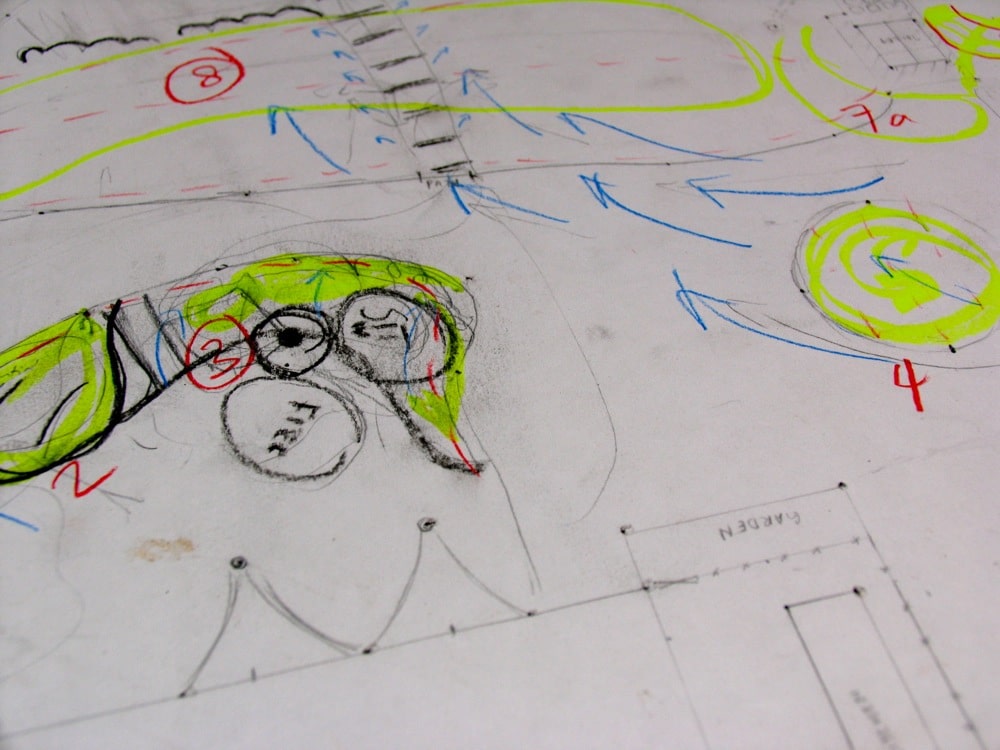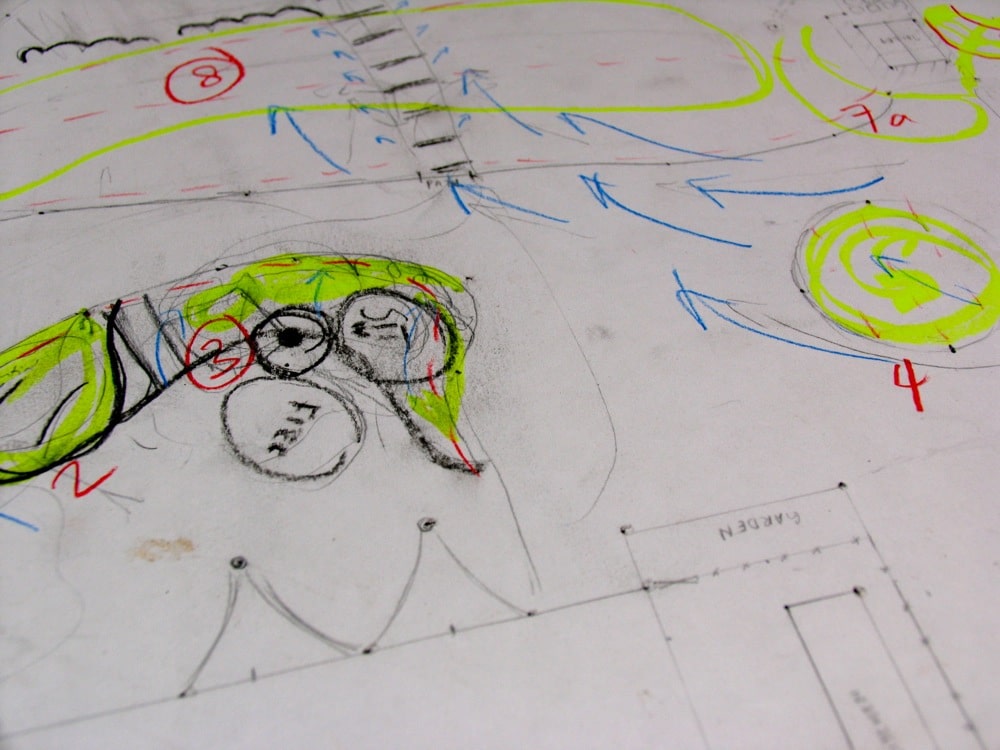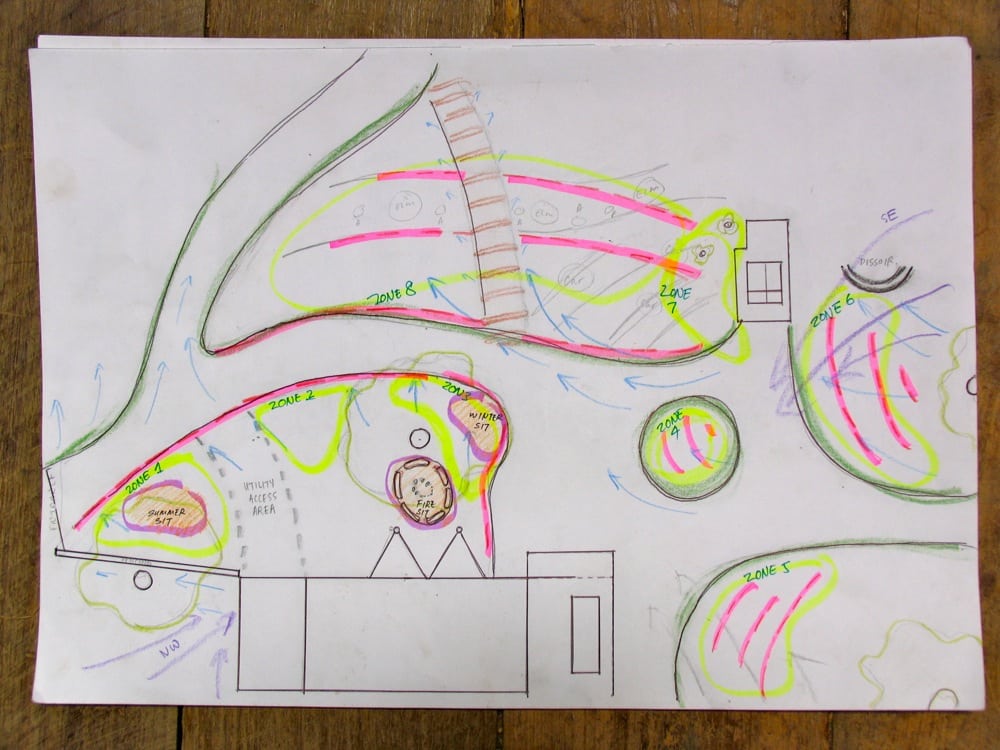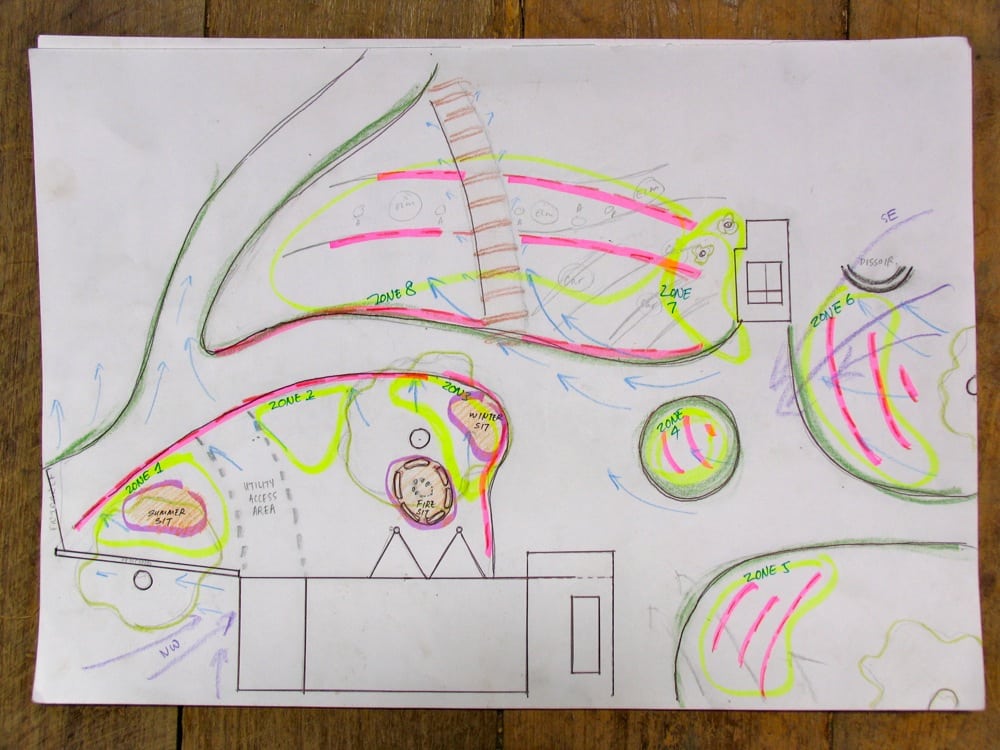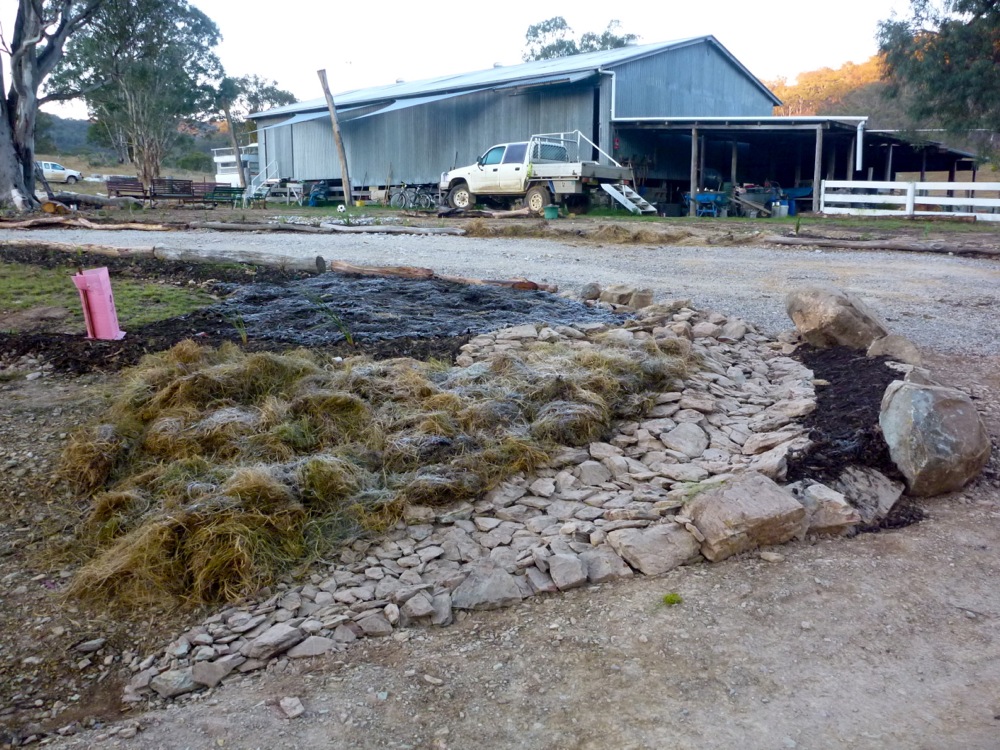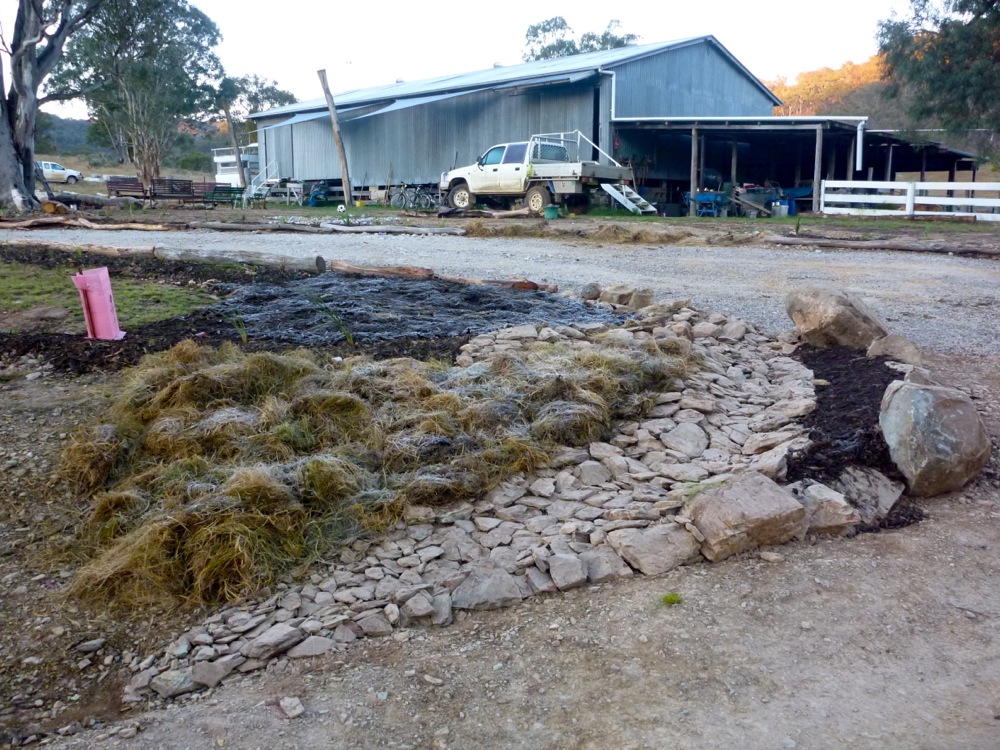 One year on, this hillside is clearly repairing. While this obviously wasn't a fancy design or implementation in terms of scale or budget (we had to use whatever tree seedlings were available for free, for example), it has slowed and spread the water, and many of the trees are starting to leap ahead.
You can see the results from comparable shots – the first batch were taken in October 2011, the second batch taken in November 2012…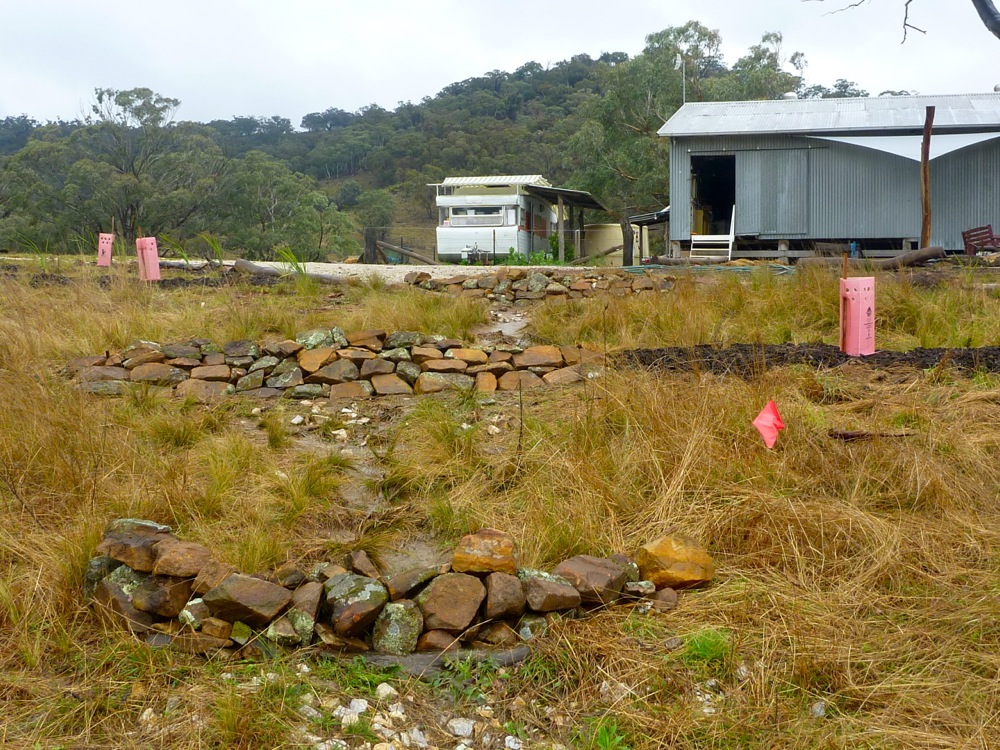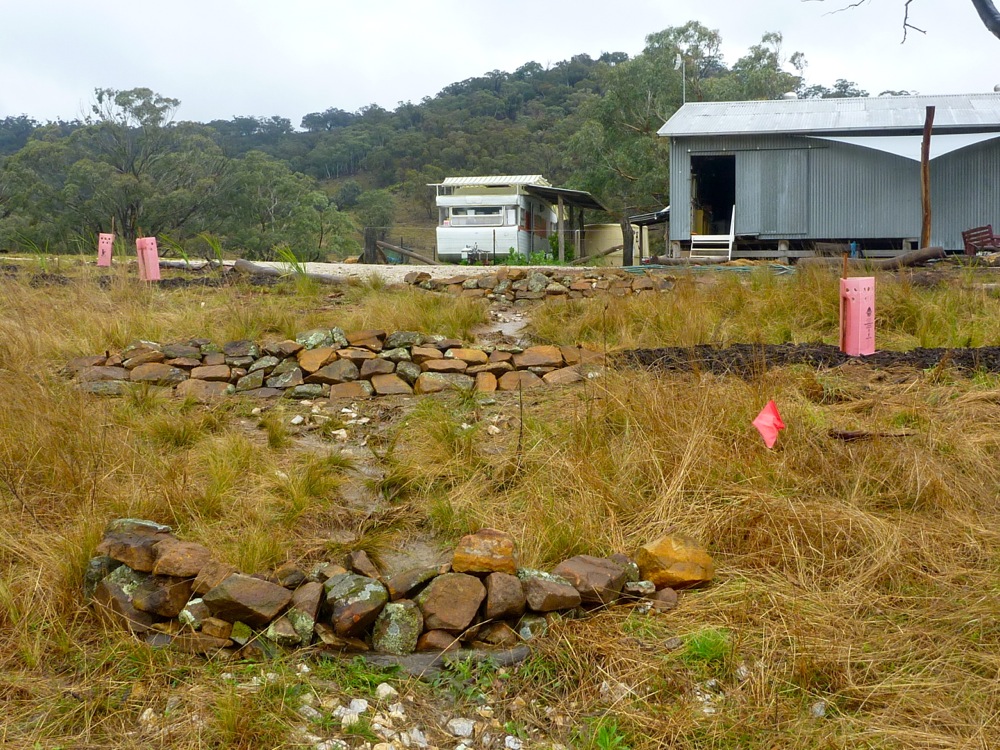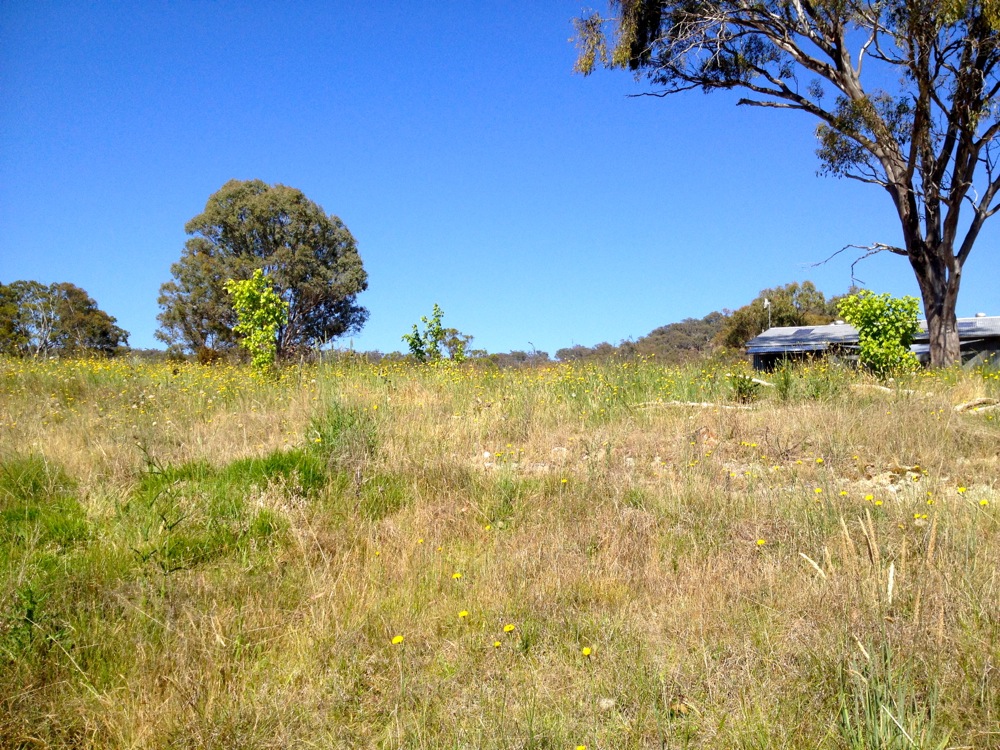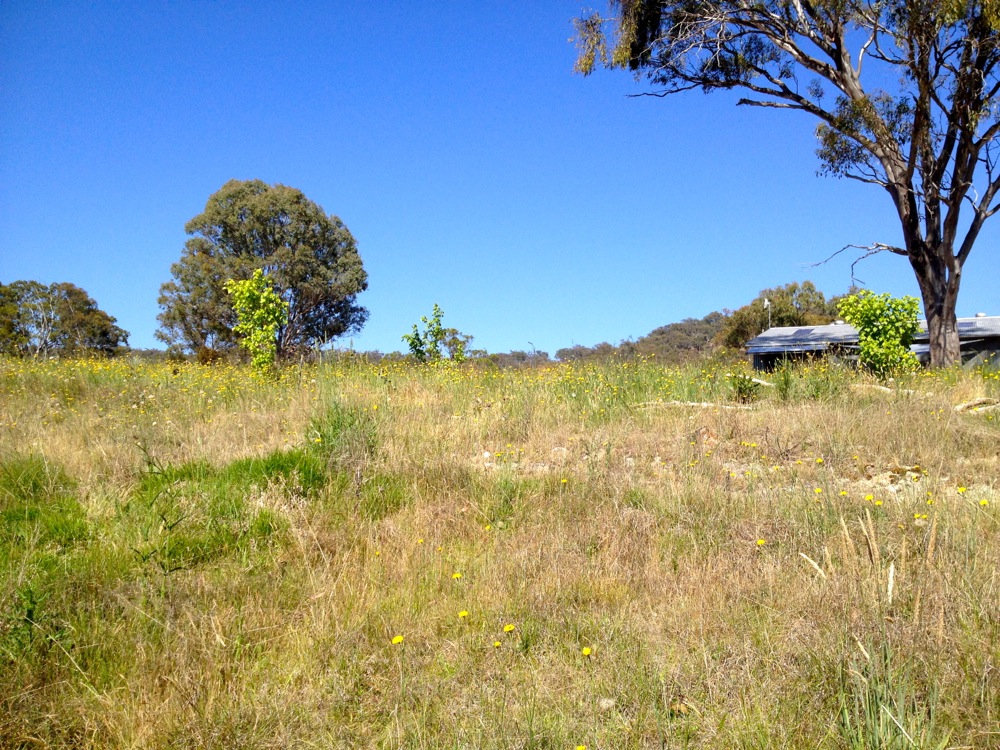 The gabions that were built across the path/gully have done their job, slowing and spreading the water towards planting either side…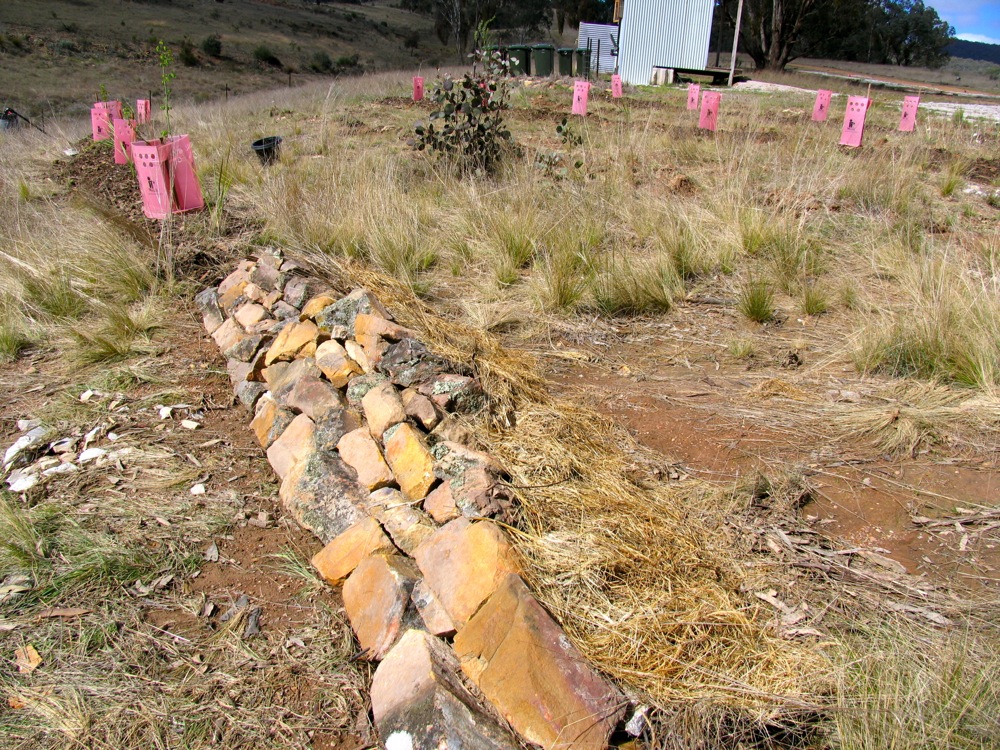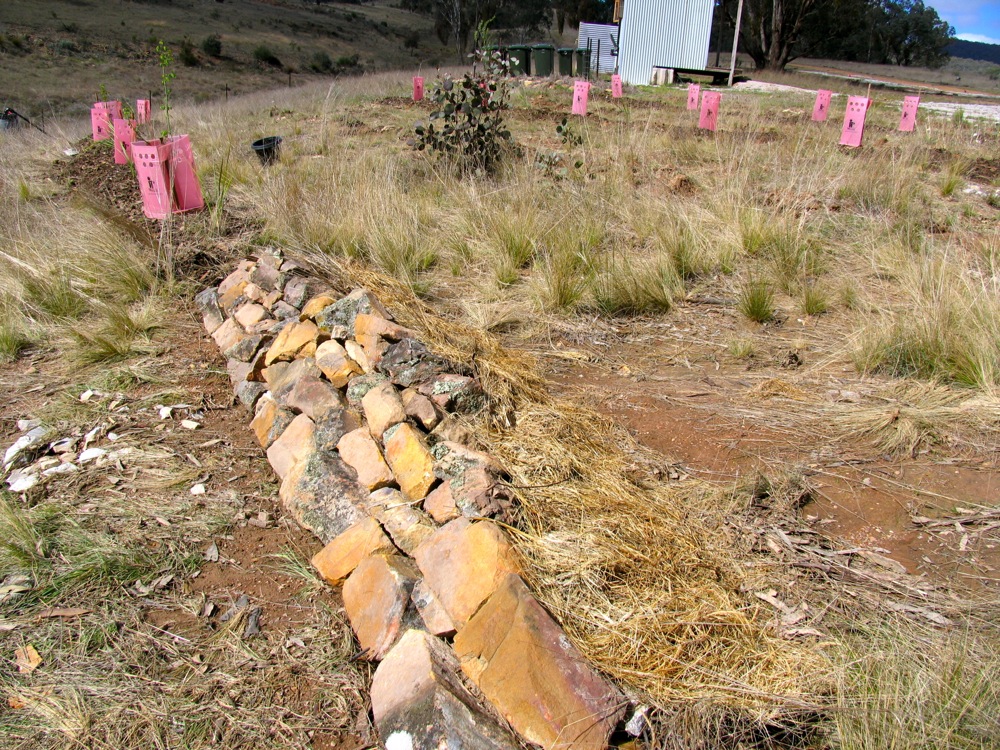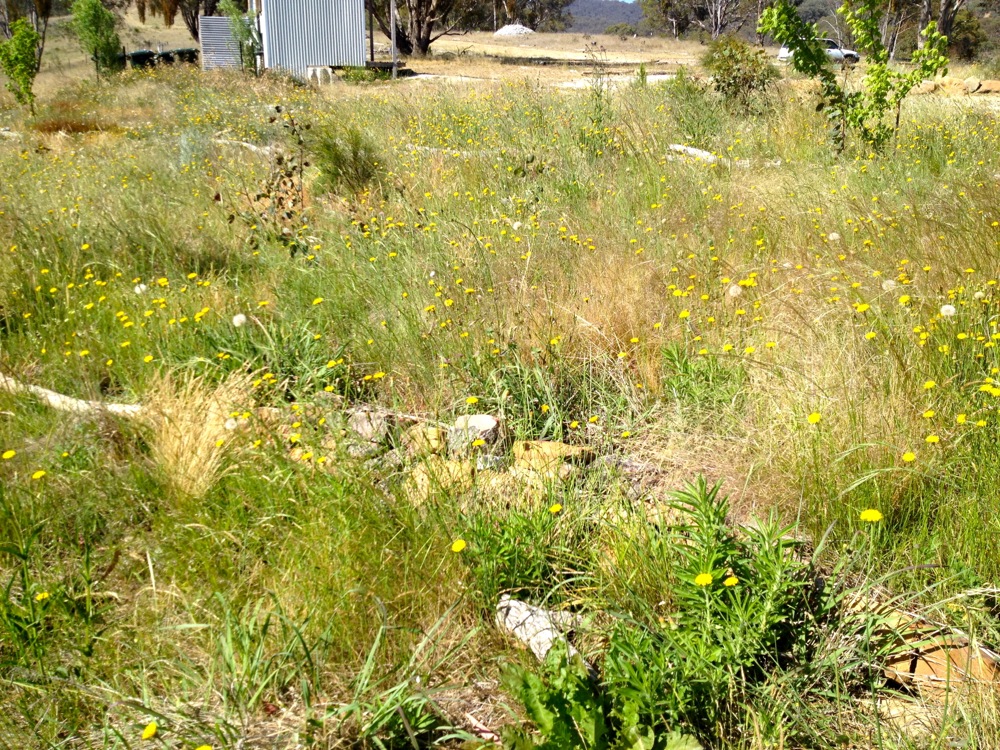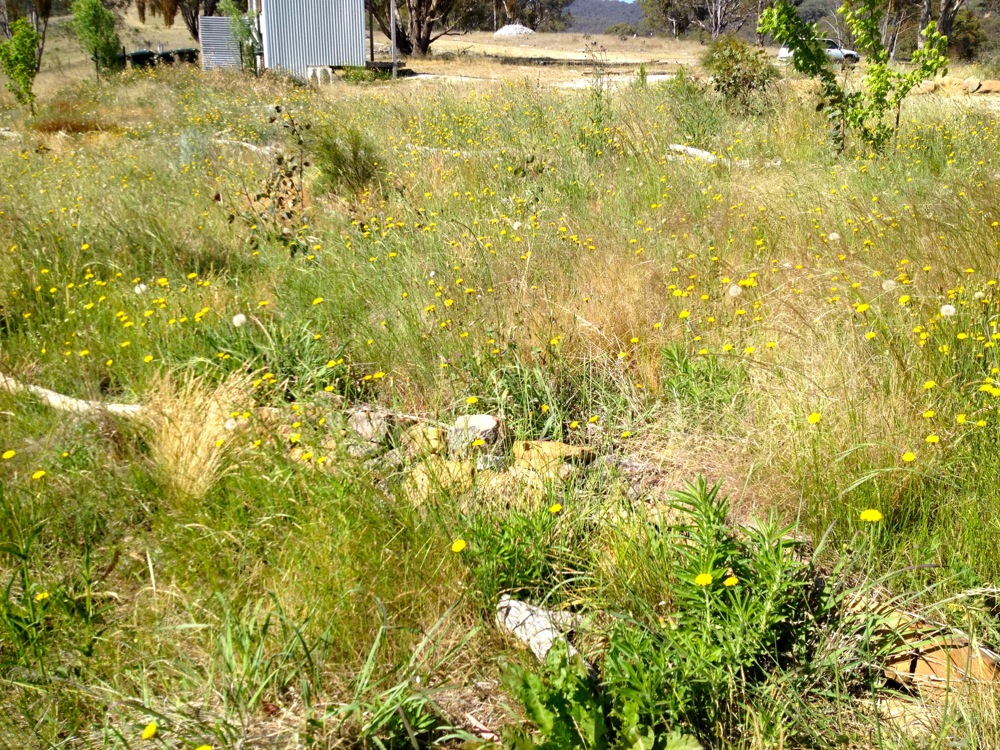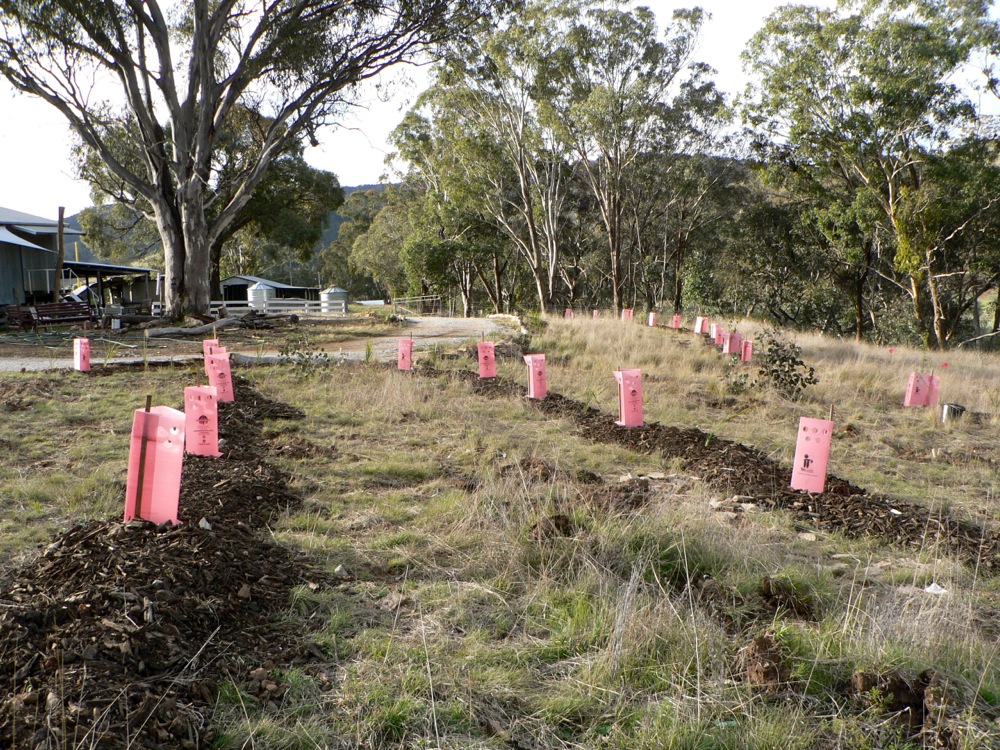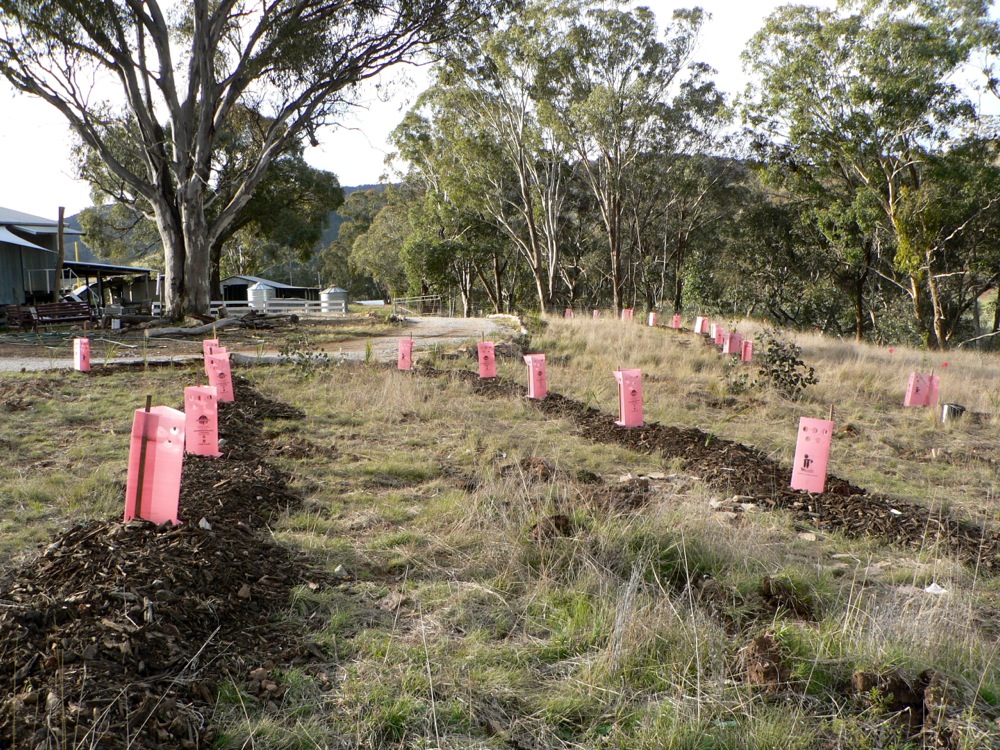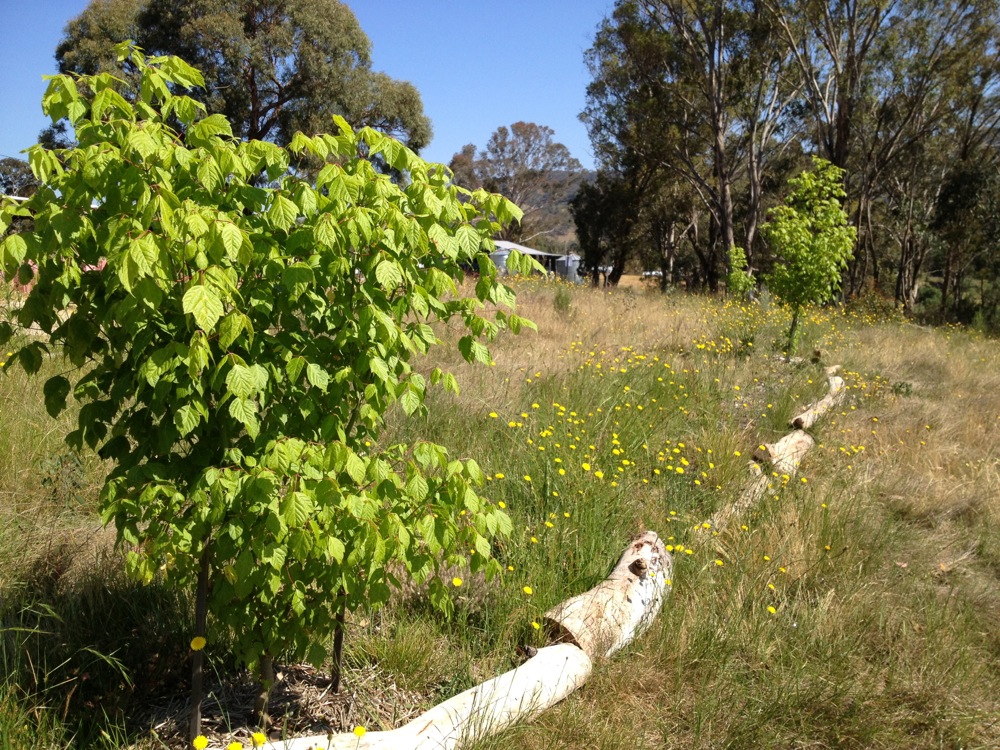 The contour plantings have also done well, despite no decent rain this last Winter and Spring…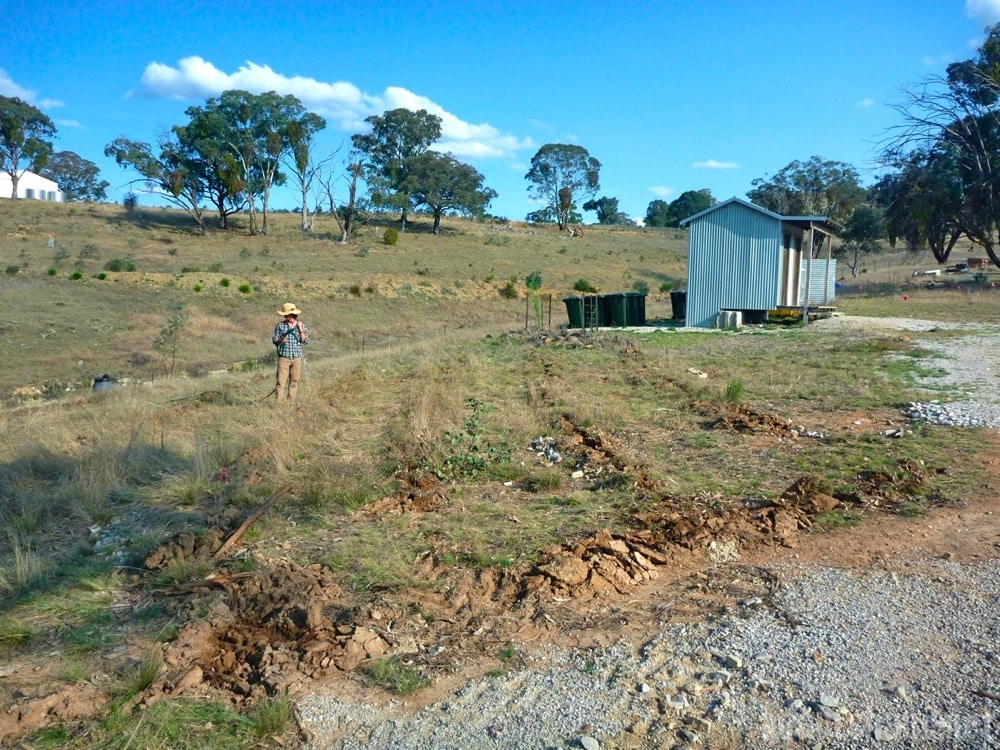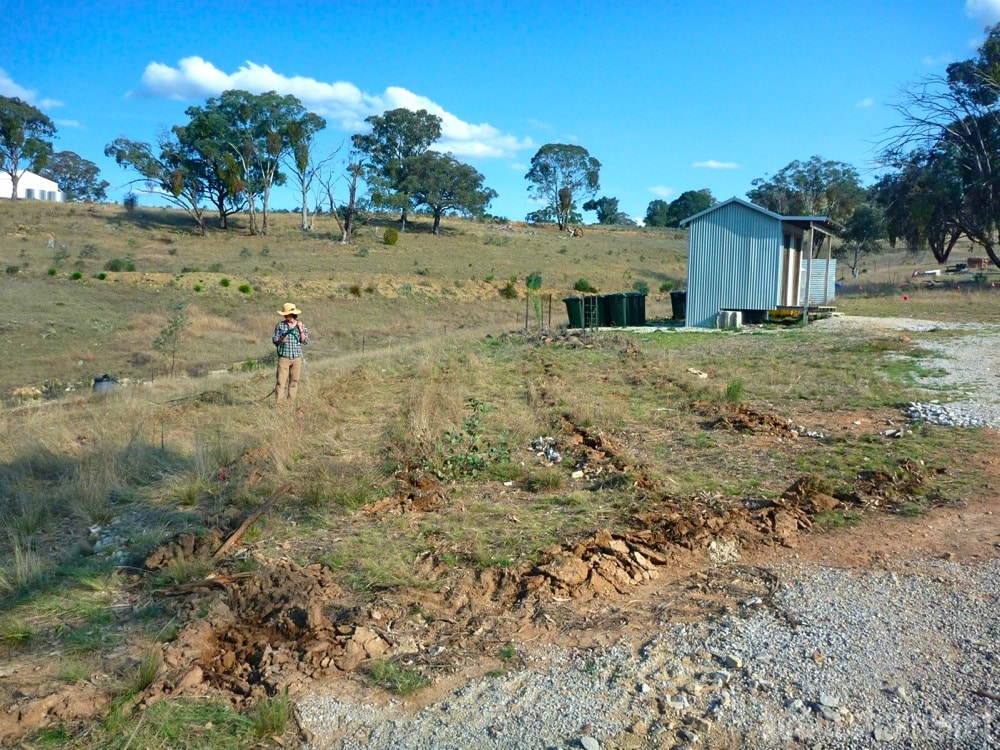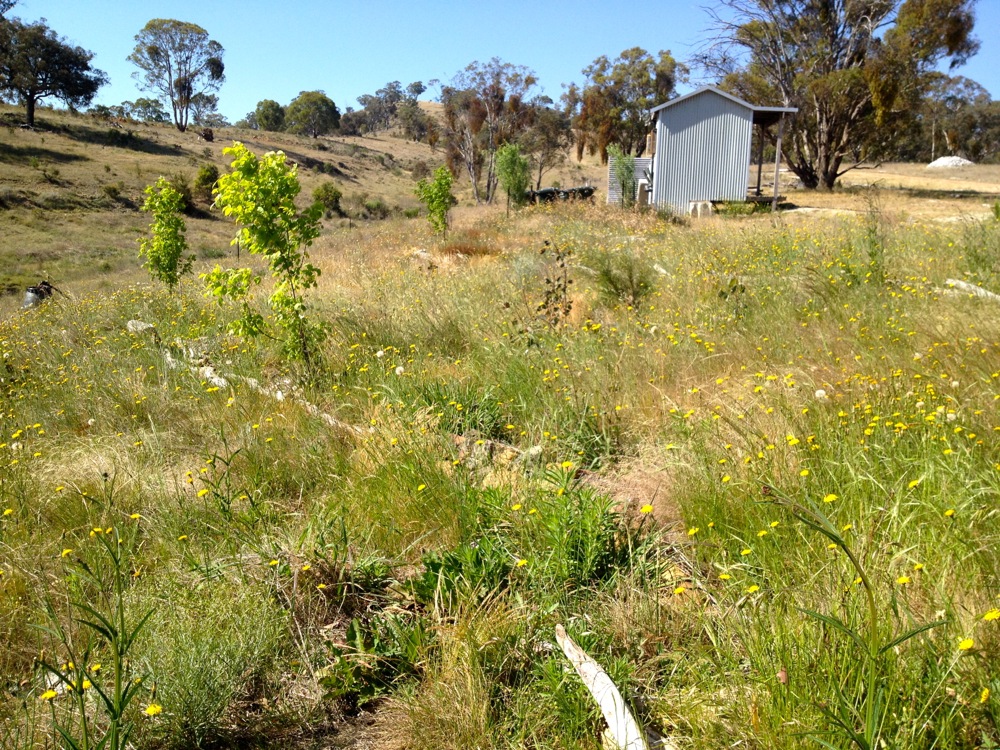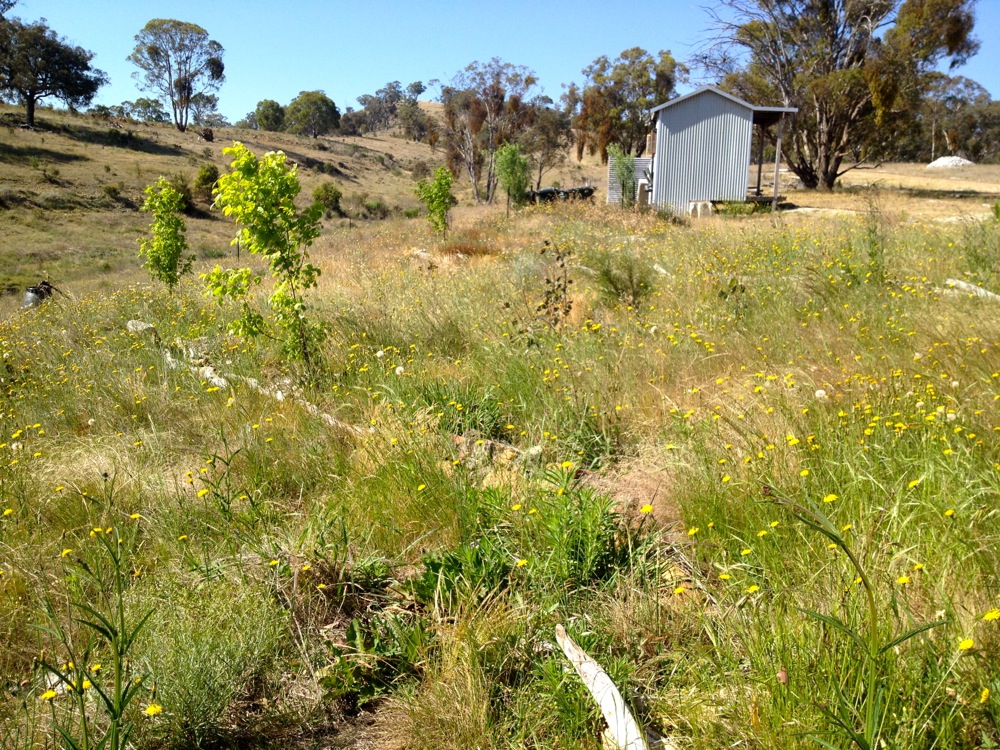 And looking downhill, the gullification has prettymuch stopped…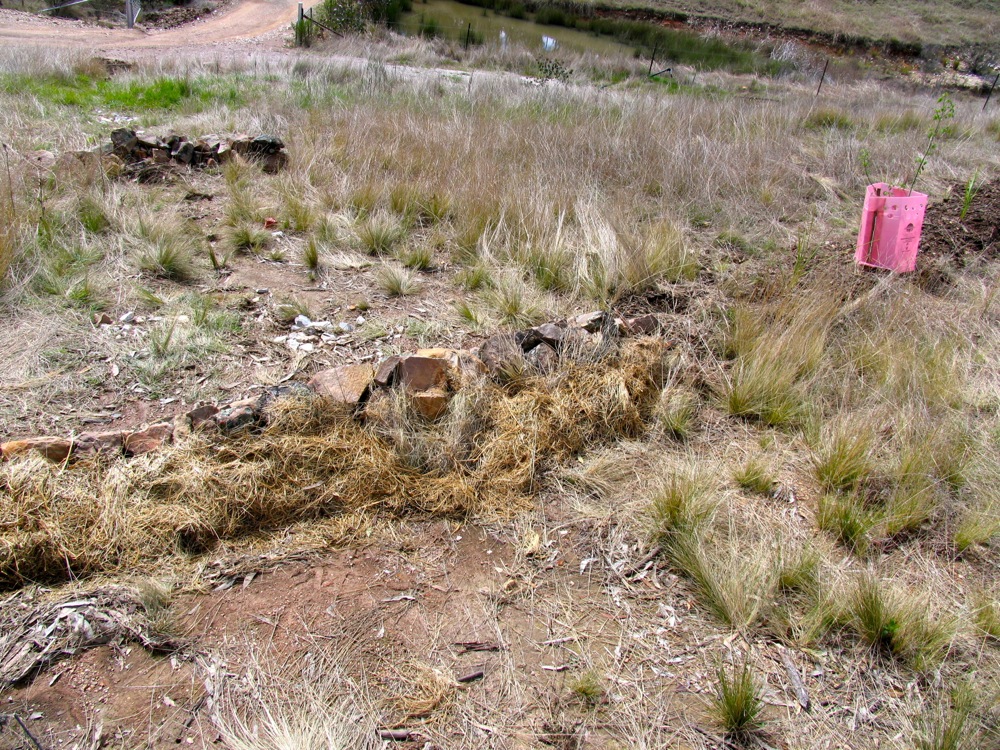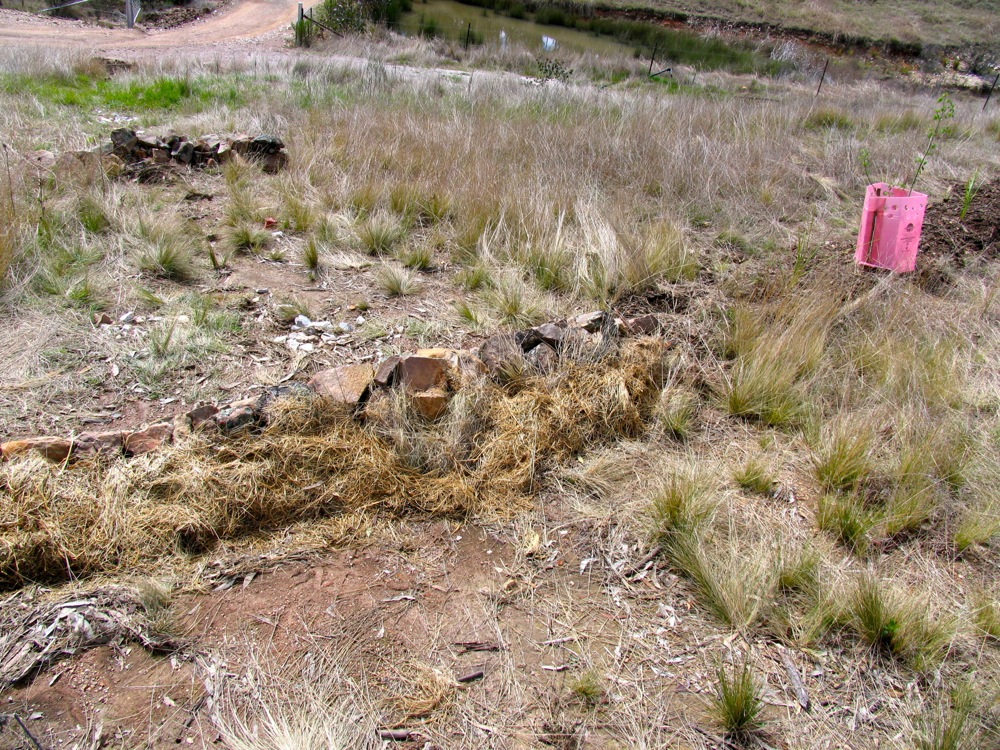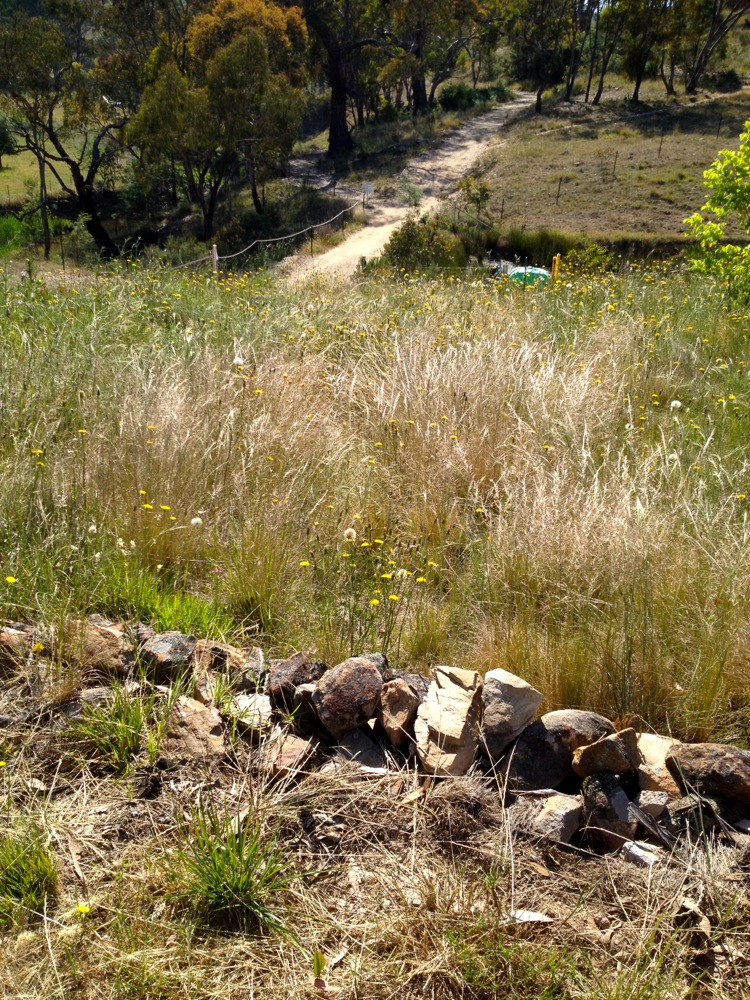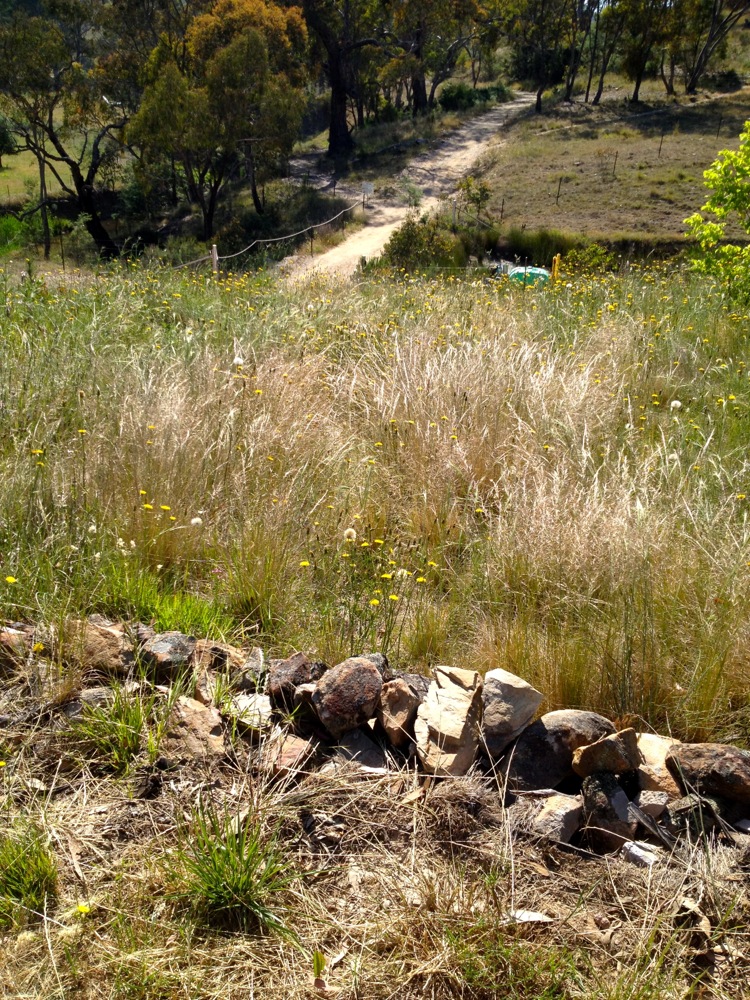 I'm not even sure if these photos translate that well, but for us this was a very interesting project – primarily because time and funds were so tight for it…
Like any farm, at Milkwood there's a long, long list of things to do and repair, and that gully/path near the woolshed wasn't, in many ways, anywhere near the top of the list. However we were aware that anything we could do to get trees up around the woolshed would benefit everyone in terms of making that space more comfortable, so we gave it a week, and let the interns of last spring direct the design.
Another little inch towards a more comfortable, abundant place to live, while letting the water do the work…
Big thanks to last Spring's interns Sabina, Jurgen, Claire, Liv, Adam and Ashley, and to Milkwood crew Trev and Nick for making it all happen.
>> More posts on watershed restoration