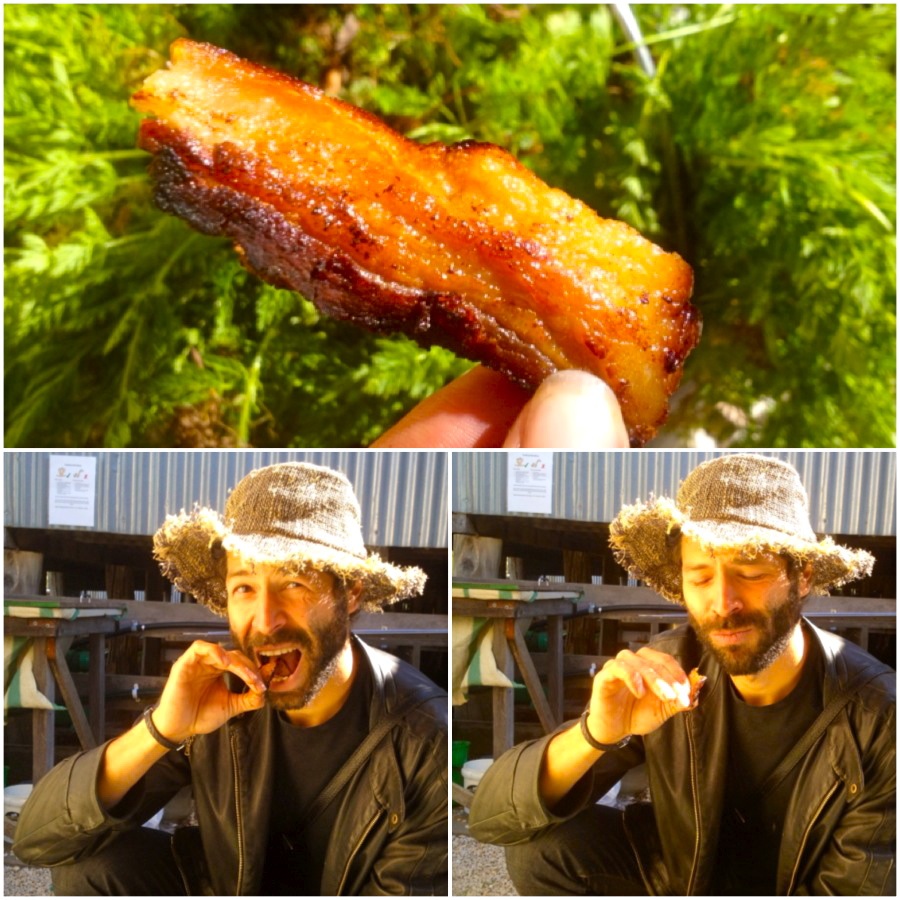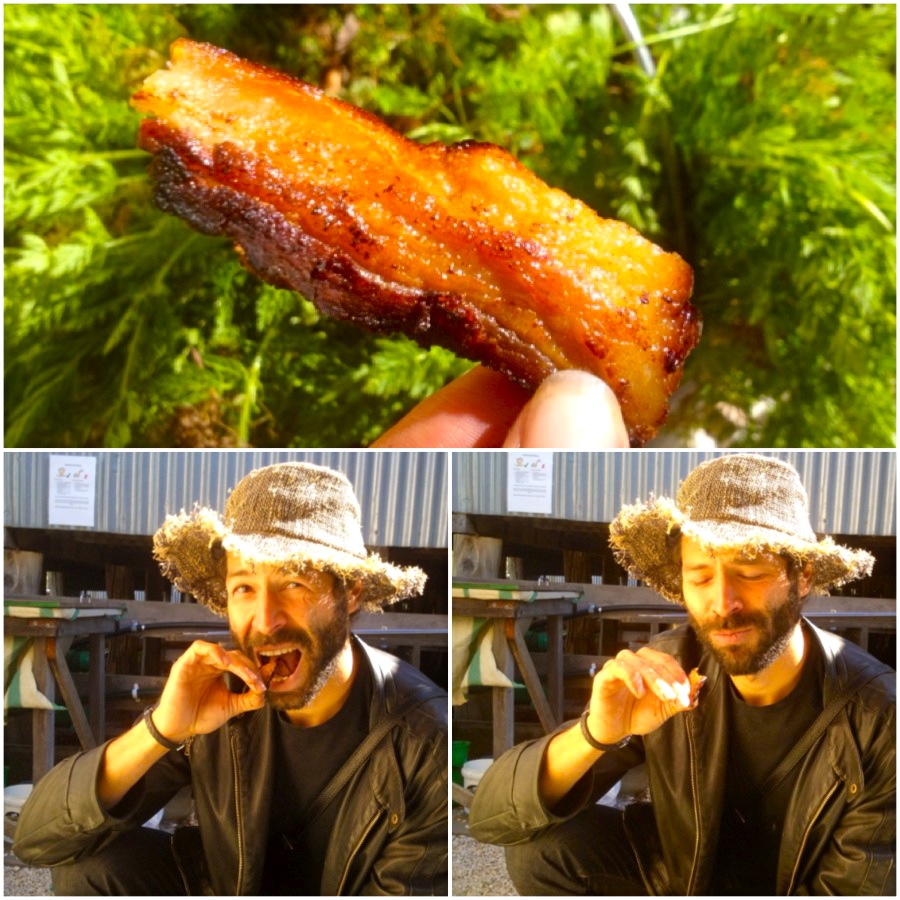 As promised, here is Rose's nitrate-free, home made way of making bacon from scratch.
I say 'way' rather than 'recipe' because it's still in development in terms of quantities. But if you too are a tinkerer rather than a straight-up recipe follower, then come on down and join us in the glorious land of home made, DIY, no nasties, bacony goodness.
In the lingo of 19th Century cookbooks, 'first catch your pig'. And transform your pig into sides of pork, whether by your own hands, your friends hands or the local butcher's hands.
We went through a butcher for the last round, but are planning to go farmstead meatsmith style from here on in.
Obviously a healthy, happy life for the pig is integral to good bacon, so make sure that's sorted.
We used all the pork belly to make this round of bacon, though you could use the side of the pig also.
From Rose's research, the crux of the nitrate and bacon thing is this: if you don't use nitrates when curing your bacon, the bacon tends to go grey. To avoid this in conventional bacon making, there is a product called 'pink salt' which is used.
'Pink salt' contains both nitrates and food coloring in copious quantities, assuring that your bacon will in fact be pink regardless of its age.
So we were going the natural bacon road, but time (and the hot outside temperature) was of the essence so we decided against building and tending a smokehouse for this round of bacon. Instead, Rose concocted the following recipe based on her favorite cookbooks, online research and her inherent chefery: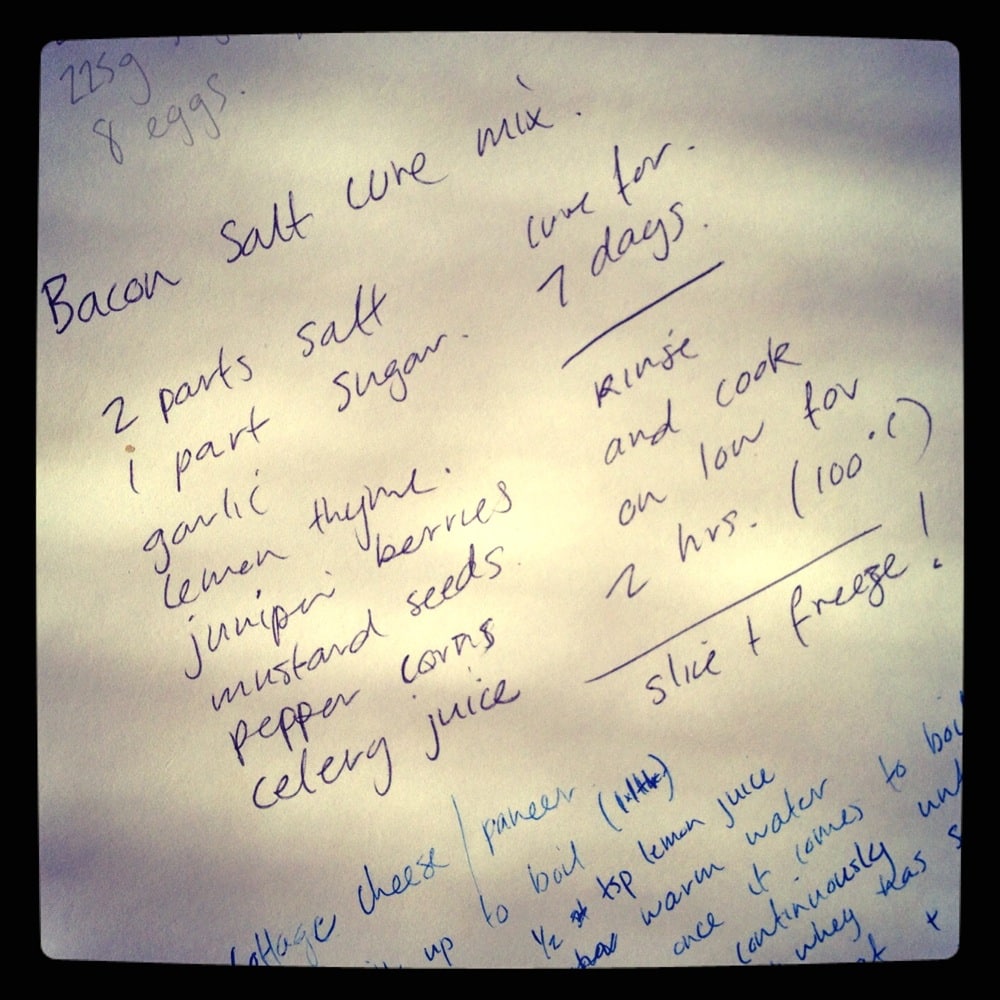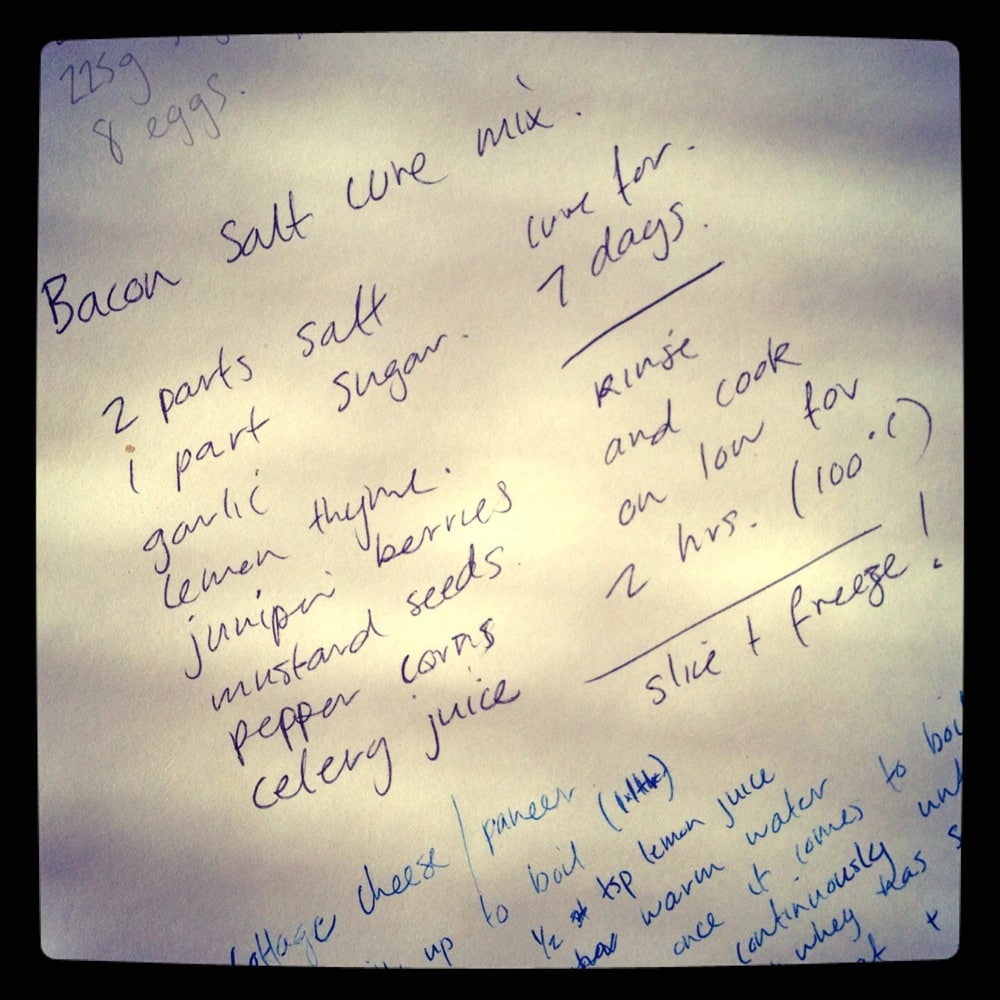 The trick with this recipe so far is the celery juice. Celery contains high levels of naturally occurring nitrates so we figured that was a good path to try, to give us a bit of extra natural preservation without the pink salt saga. I rekon I'd be fine with eating grey bacon (heck it's still beyond-organic, pastured, fresh bacon) but Rose's aesthetics said maybe not, so naturally occurring nitrates, forward ho.
The celery juice became the binding agent. As you can see, the main thrust of this recipe is to coat the bacon in salt, herbs and friends. The bacon with its attendant coatings was then put in a vessel in the fridge for 7 days, then washed and cooked very slowly for 2 hours at 100 degrees Celsius.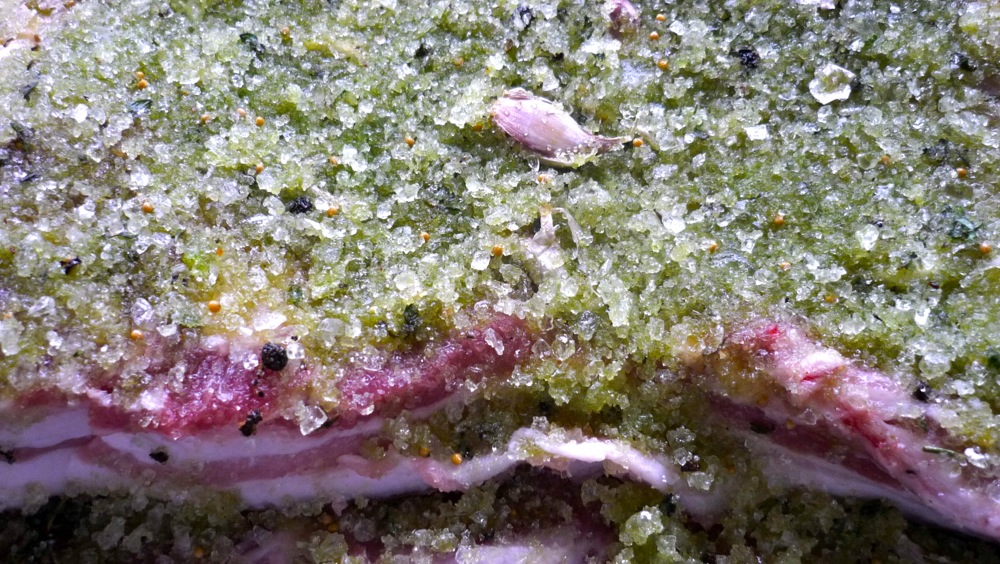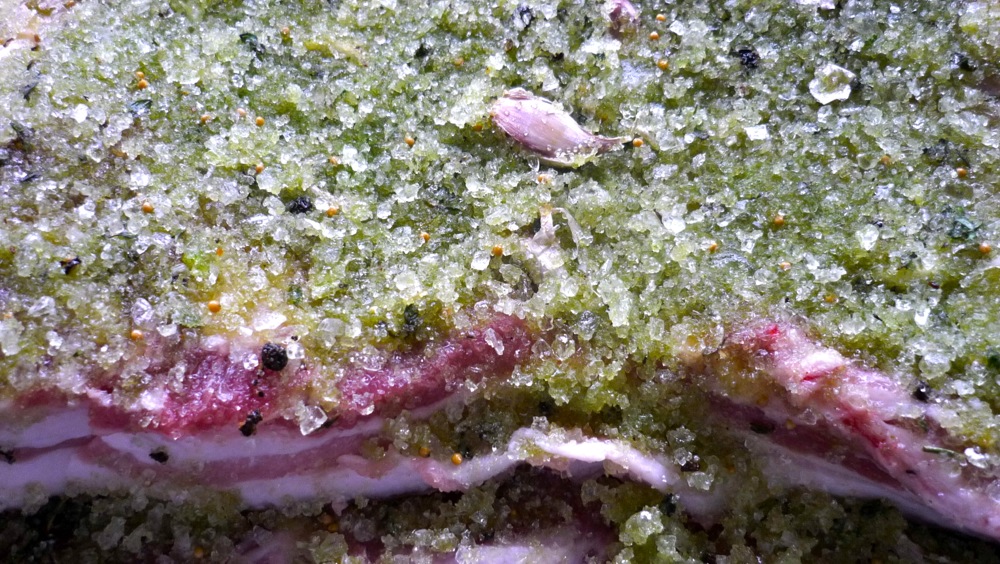 The result? Beautiful home-made bacon, done without any fancy tools or processes, at home.
The ocean of possibilities for future bacon recipes is deep and wide. We can't wait to try making honey-cured bacon, or maybe maple and coffee cured bacon.
The smoked bacon option is also yet to be explored, once we can get some nice wood to use – not much hickory or apple wood hereabouts, but there's surely many indigenous woods that are great, we just need to ask around (un-ratified suggestions currently include banksia and sheaoak).
The art of making home-made bacon is something I hope to be involved with for the rest of my days. A little bit of this incredible food, flavoring lunch or complimenting crisp greens at dinner is what it's all about.
Any favorite bacon recipes out there? Preferred smoking woods? We're all ears.
Just a note that if you're not of piggish inclination, this recipe would work well for lamb or goat belly also, which you can source from butchers. I doubt any vegos would read this far down, but if so (hello you legend) I'm also going to try this recipe with pumpkin instead of pork, cause i think it would rock.

>> More posts about Pigs and Preserving at Milkwood
Cheers to Rose Newberry for her bacony ways and for her photos of the curing process.