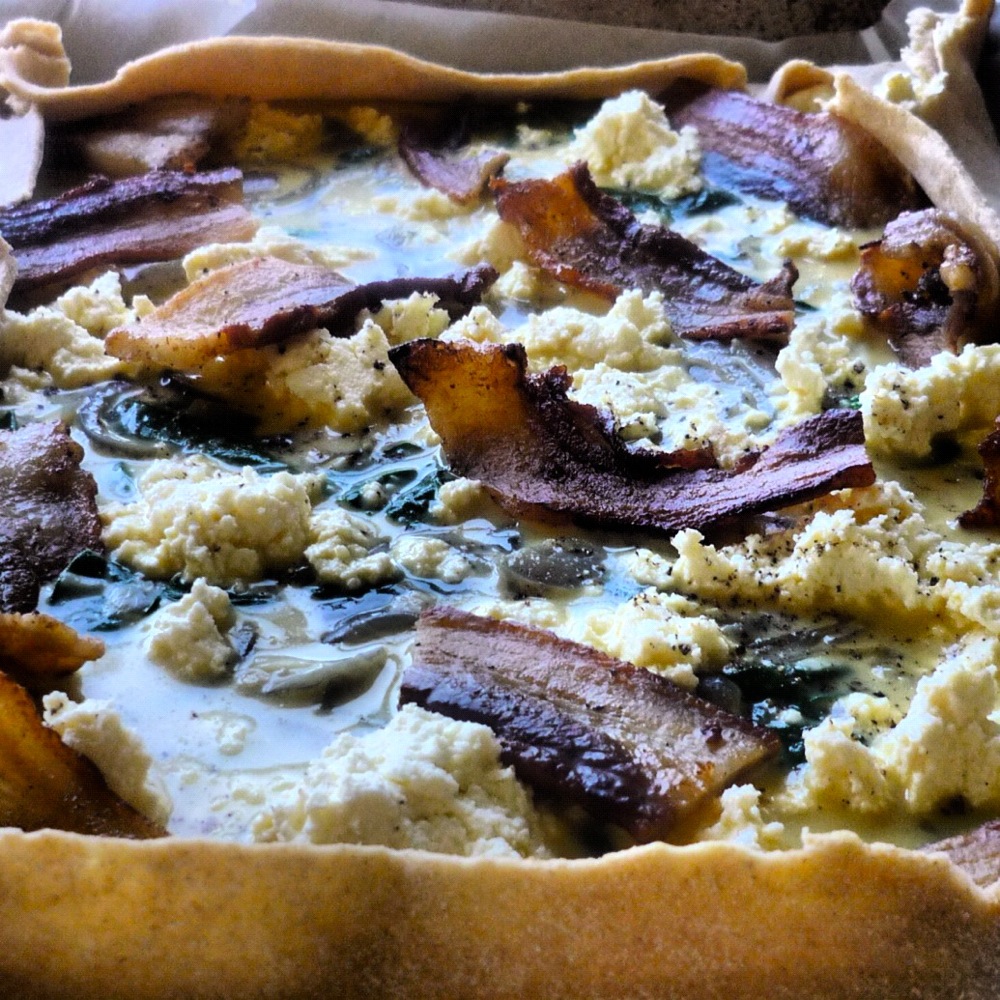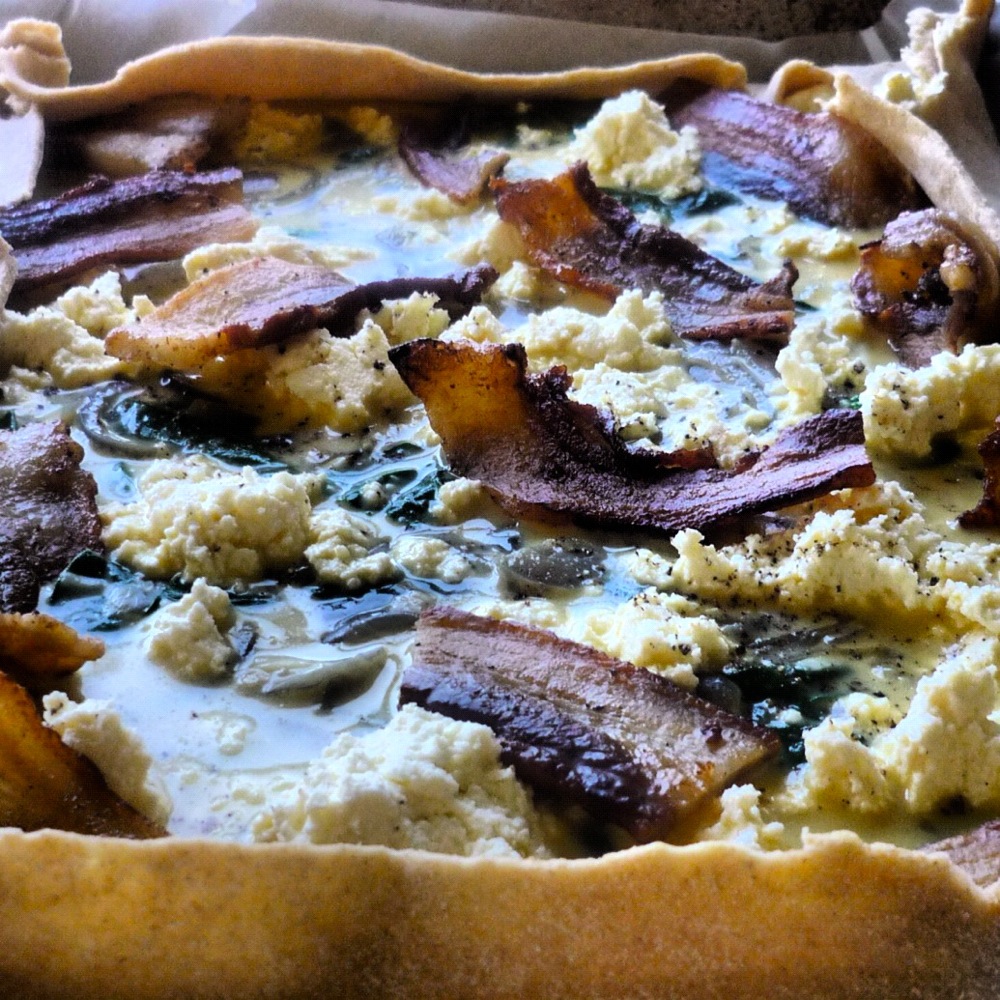 Egg pies. They look remarkably like quiches, but can be eaten by everyone, even 'real men'. They both taste great, especially when loaded with home made bacon, labneh (soft yoghurt cheese) and spinach, encased in a spelt crust.
Once apon a time, a few years ago, Milkwood Farm ran our first course for 50 farmers on Biofertilizer. The older generation of farmers are an interesting lot to cater for – keep it simple and preferably meaty. Don't include too many garnishes. And best avoid the quiche.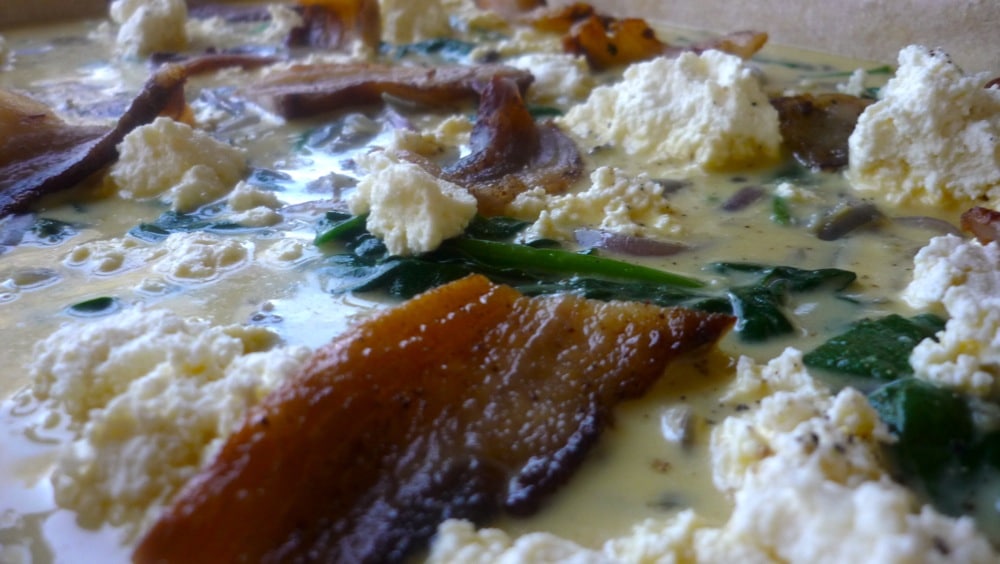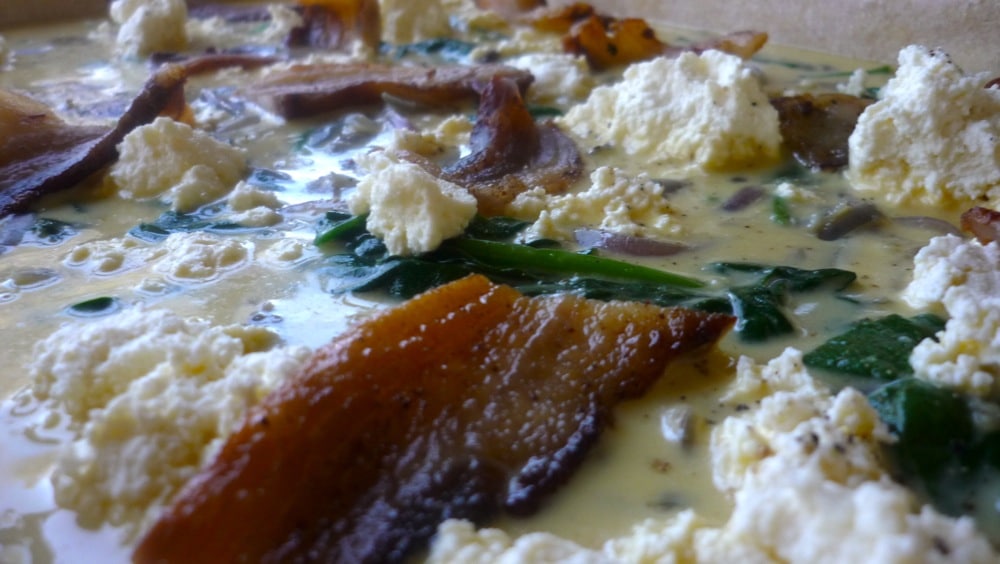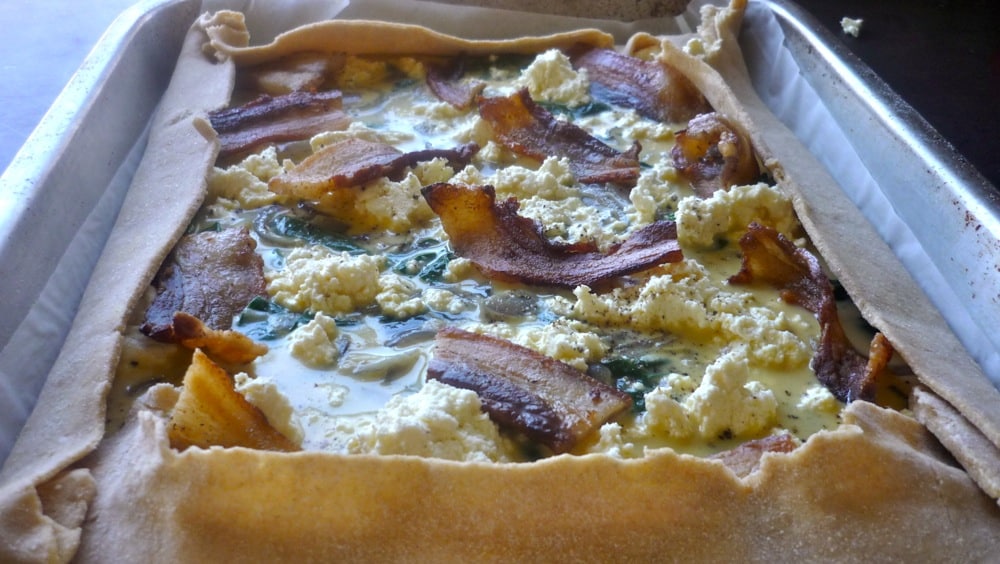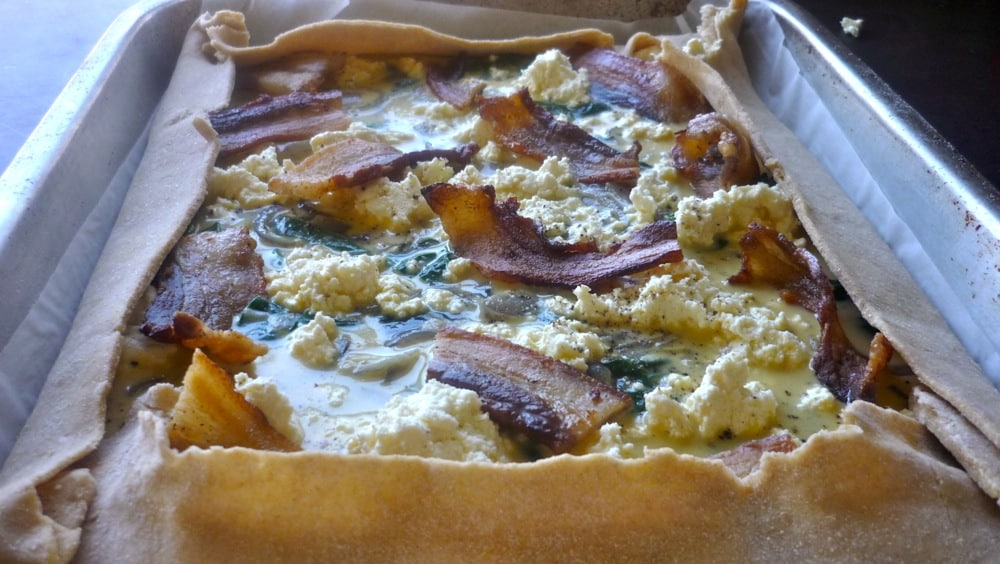 The problem was, this was at the start of our education hosting journey. Primarily on my mind was a meal that wouldn't perish or need to be reheated from Eugenio Gras going overtime in his excellent 'why chemical fertilizers are a reeealy bad idea and how biofertilizers can replace them' presentation.
SO quiche it was. En-masse. With salad even. We were getting fancy with our catering by then.
First farmer comes to the lunch table – 'what's this love?' – 'egg pie' I say, having just then remembered in a blinding moment some random quote about the fact that 'real men don't eat quiche'.
'ah looks good. I thought it was quiche for a moment there'… I swear he really said that.
And at the end of lunch break, as I was collecting everyone's plates, the compliments were thick and fast 'great egg pie' – 'thanks for the egg pie love' etc etc. Whew. Egg pie saved the day.
Those egg pies were nothing on Rose's creations, of course.  These days our egg pies are full of Milkwood fare, bar the flour.
Whatever you call it, we love it. I don't have a recipe for you… make a short crust and pre-bake it, then load the crust up with fresh eggs, soft cheese (we love labneh), wilted spinach and home made bacon. Cook slowly. A wide, shallow tray is better, otherwise you'll be waiting over an hour for the dear old thing to cook.
Eat with fresh greens and home made relish. Call it whatever you like. It's good tucker.