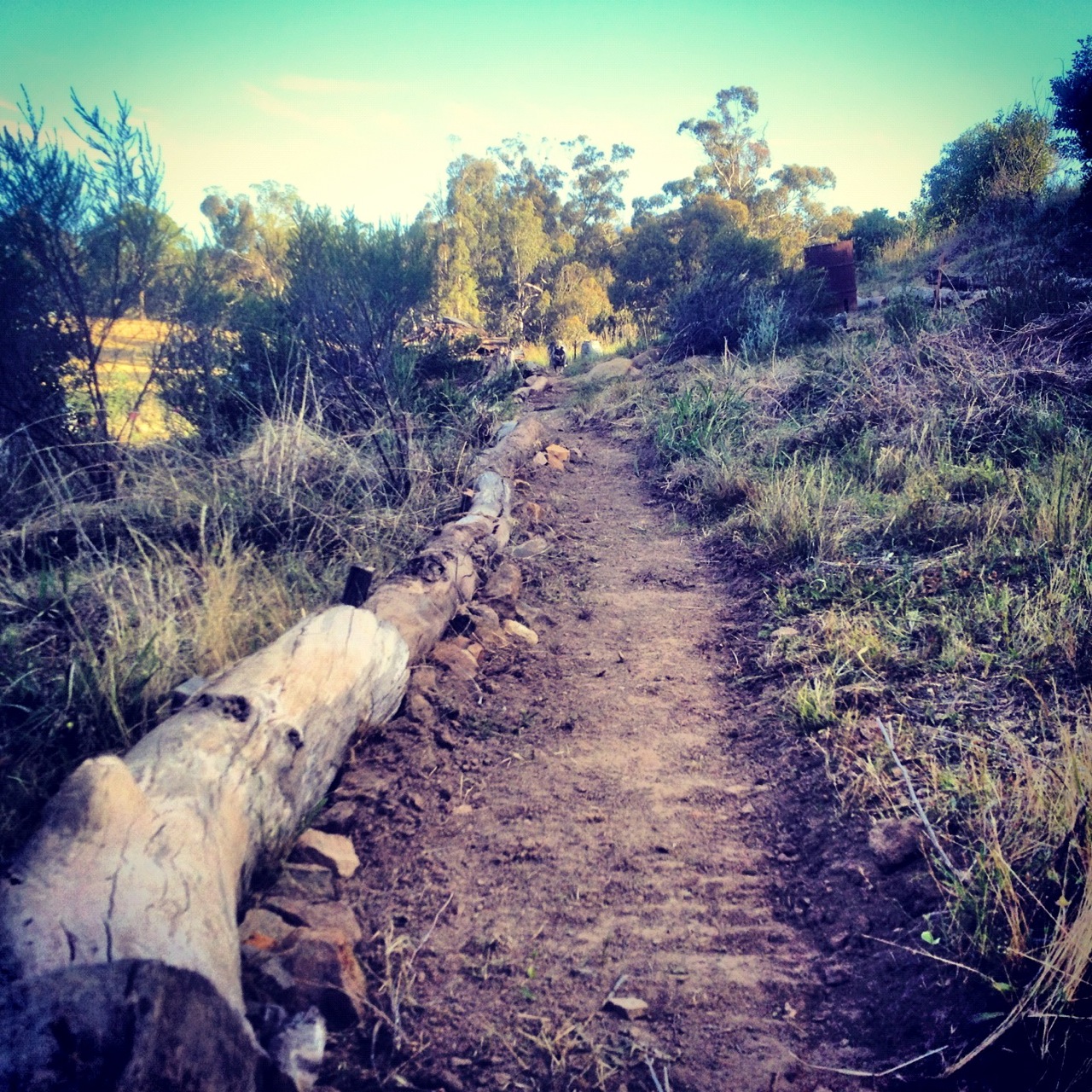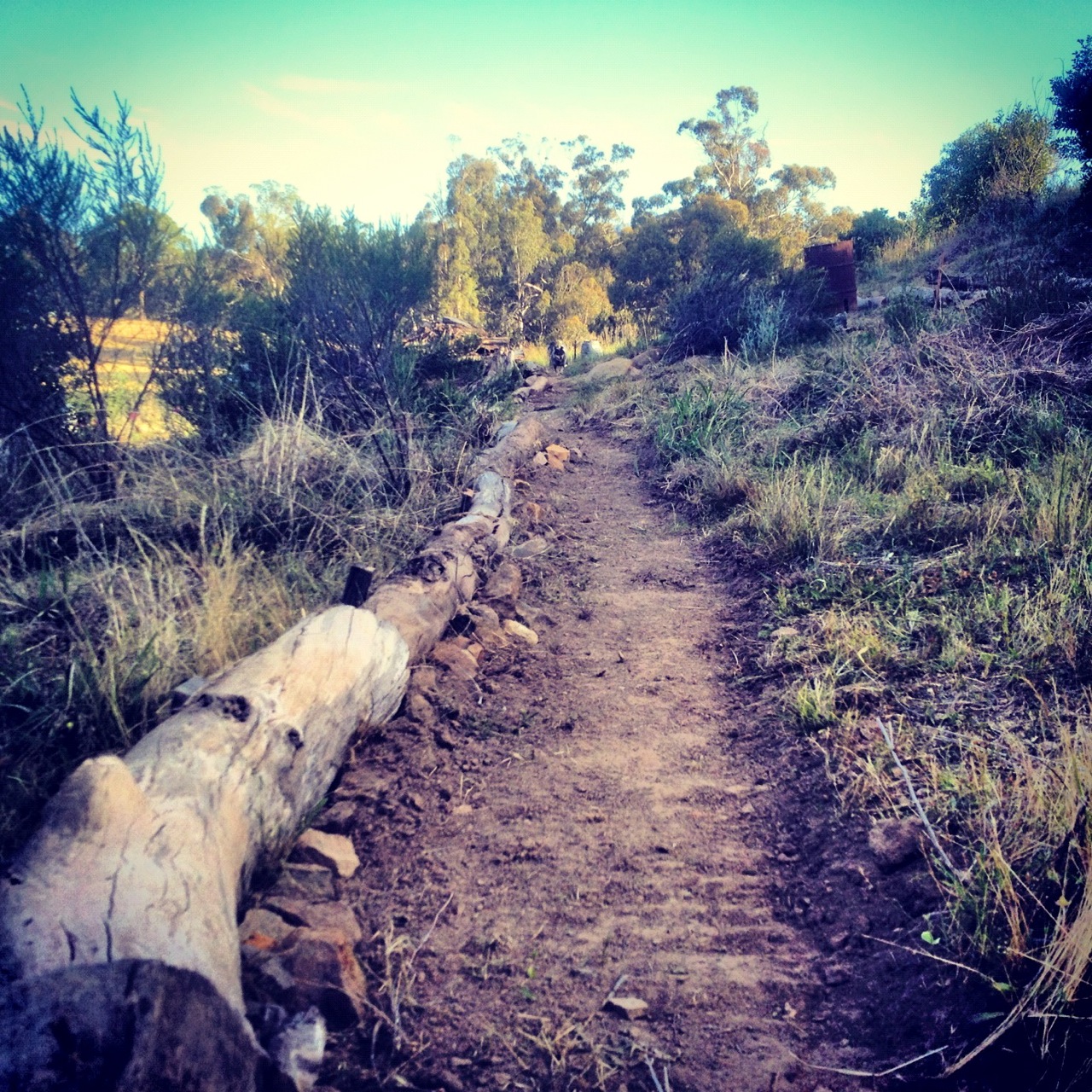 We want the Holistic Orchard site at Milkwood Farm to be super productive, beautiful and also accessible – we're establishing this orchard on a slope just below the Tiny House (and irrigating it with grey water) so we'll be visiting it regularly.
And as I've mentioned, well designed paths can define and enhance a forest garden. And also make it much easier and more pleasurable to establish the whole thing. Which means you're more likely to see the full establishment phase through, and end up with a glorious home orchard…  
Having useful, on-contour paths established from the outset in this space will have lots of practical short and long term benefits for this site….
– The paths have provided a practical, on-contour framework to move the pig tractor sections around in relevance to, which has been a great help.
– Designed paths also mean that we can access the site efficiently as we now actively design it, without creating needless compaction over the area by tramping back and forth.
– Paths also provide both physical and conceptual edges to the site. And we like edges in permaculture design!
We're looking forward to realising this site as a super high production space (partly because of its access to reliable irrigation via grey water, even in drought). We want to pack this space with food producing trees. And now the paths are sorted, we're well on our way…
Big thanks to Dan Harris for designing the bones of the Holistic Orchard and to Mino and Kel for their hard work making it happen…