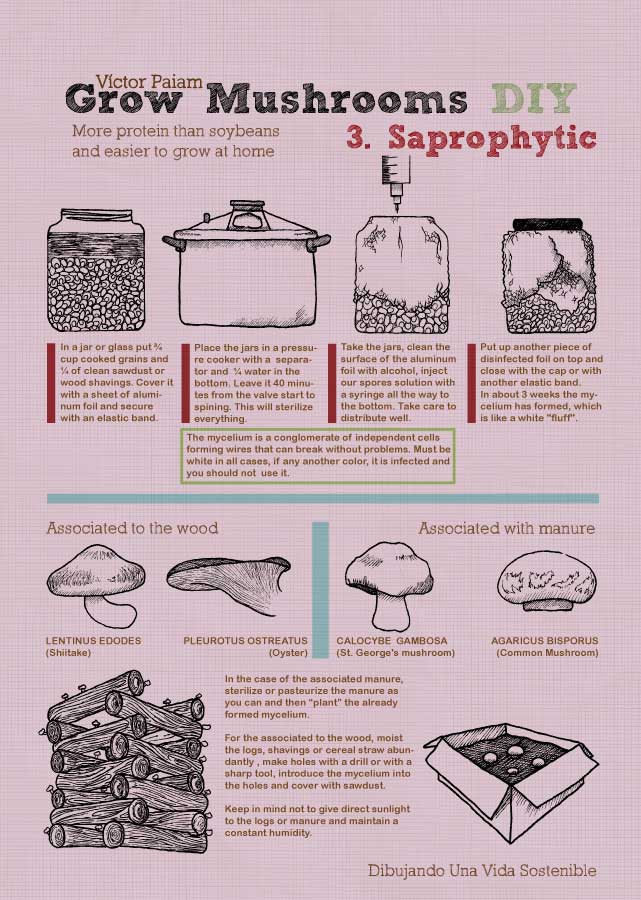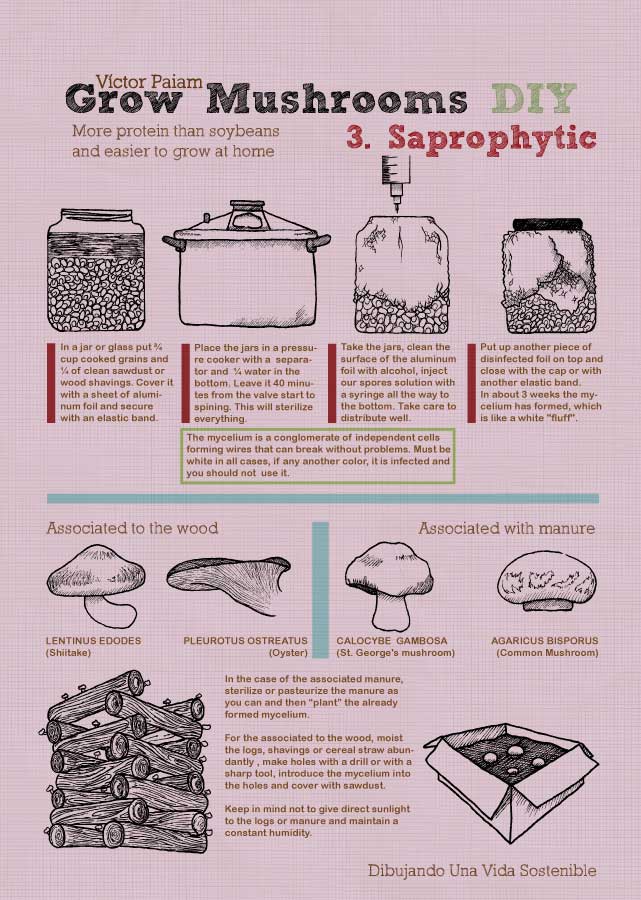 'Packed with minerals and protein, and easy to grow at home'… too right. Home mushroom cultivation is a good idea, for everyone. You don't even need a window in your house (though we do hope that you have one), let alone a window sill or outdoor area to grow nutrient dense, protein rich, organic mushroomy goodness…
Check out these gorgeous mushroom cultivation posters by Victor Paiam…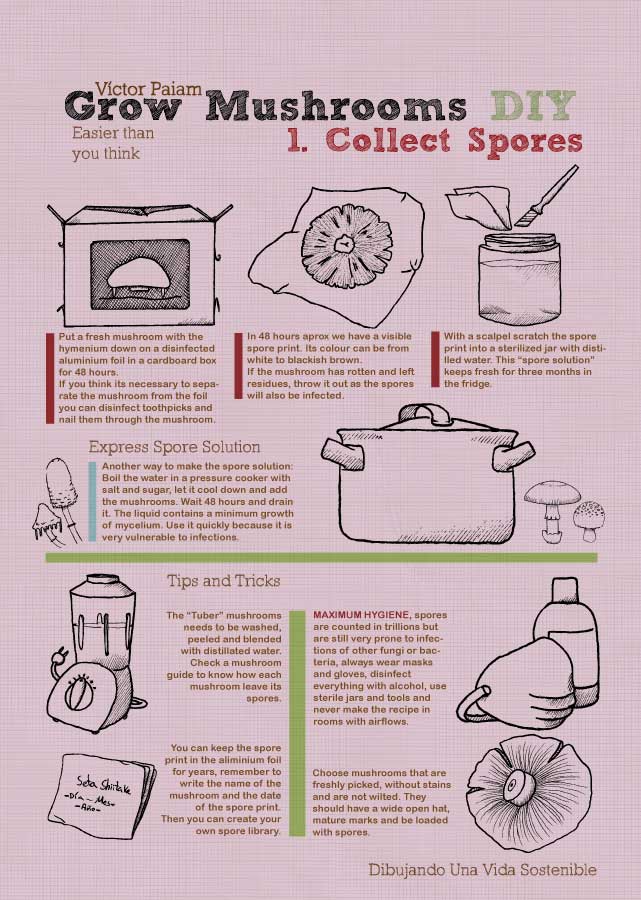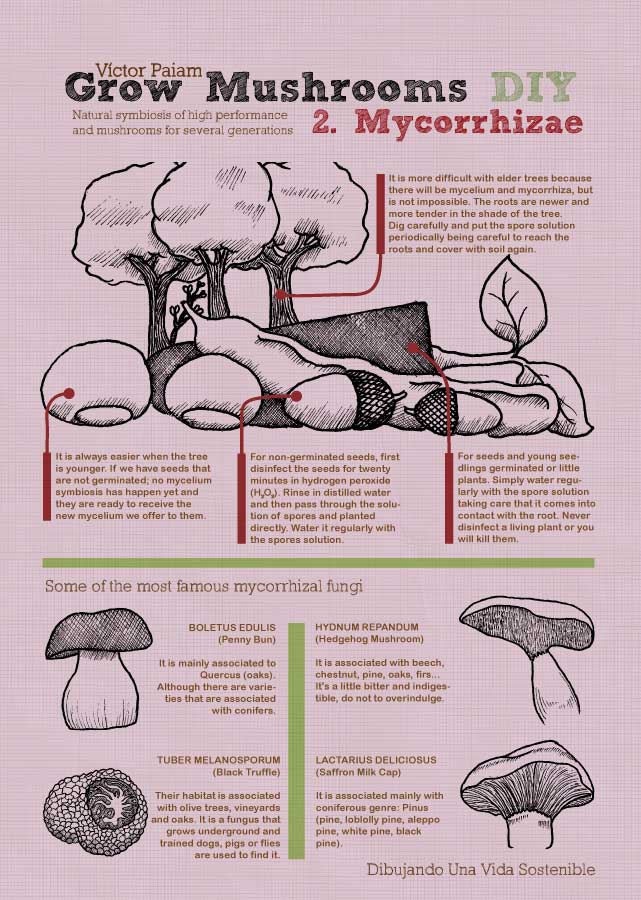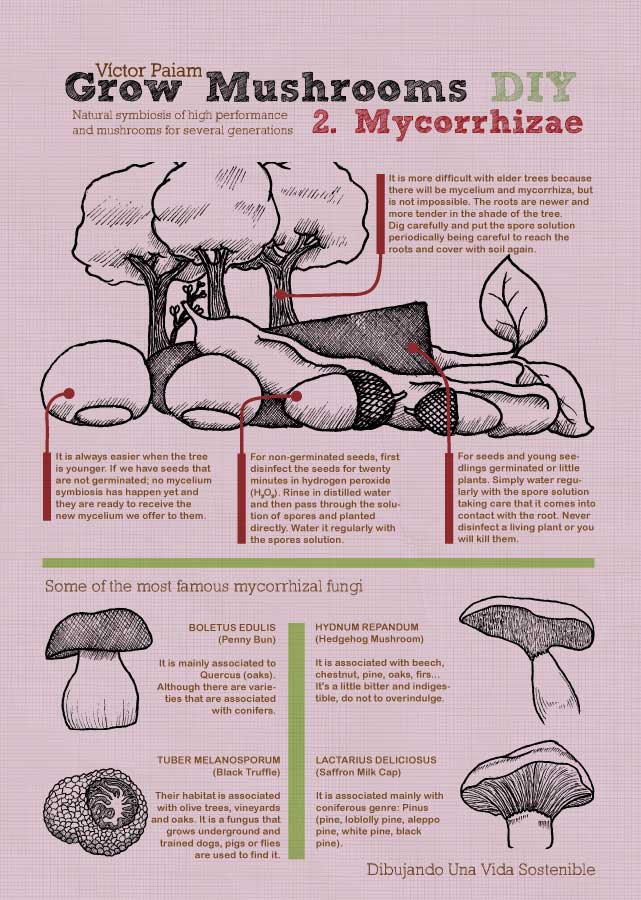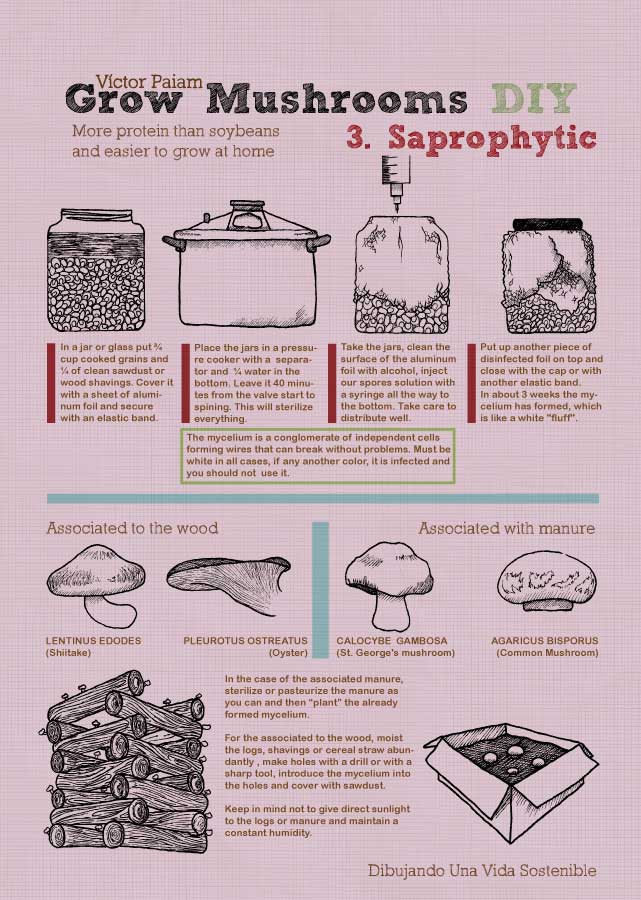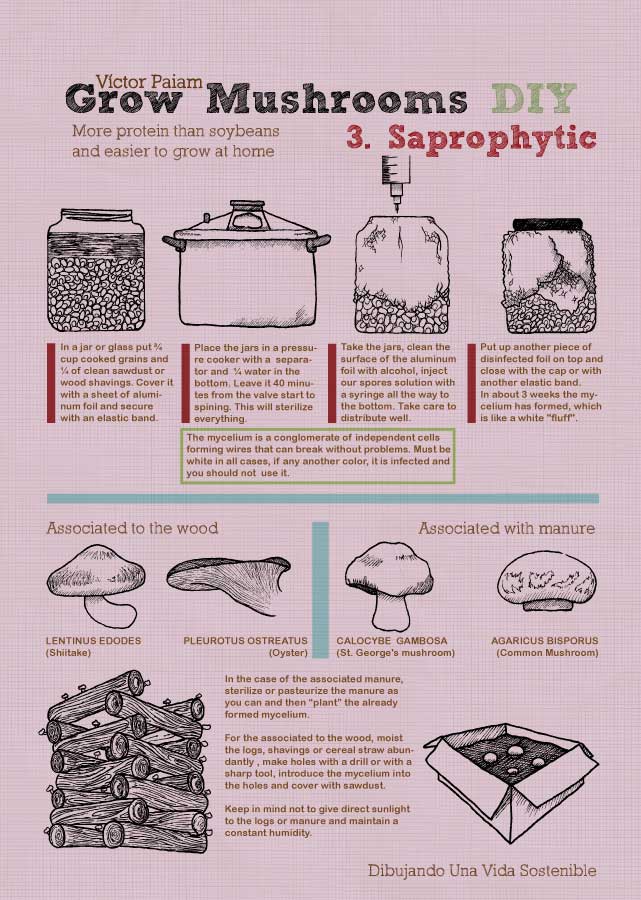 So now you have no excuse. Before beginning, do check out our posts on growing shiitake mushrooms which has all sorts of excellent ebook resources in it.
And also our post on growing oyster mushrooms in a bucket (actually two buckets, one inside the other) as a great space-saving strategy for homestead mushroom production… oh and you can grow them in laundry baskets also.
And while you're at it, support artists producing excellent, useful work about skills we all need. You can buy Victor Paiam's posters in both spanish and english here, and check out the rest of his sustainability-focussed awesomeness here…
Aussies, we have one spot left in our May Mushroom Cultivation workshop in Hobart, Tasmania… so if you're ready to dive in and learn a lot of new skills in two short days, please join us!