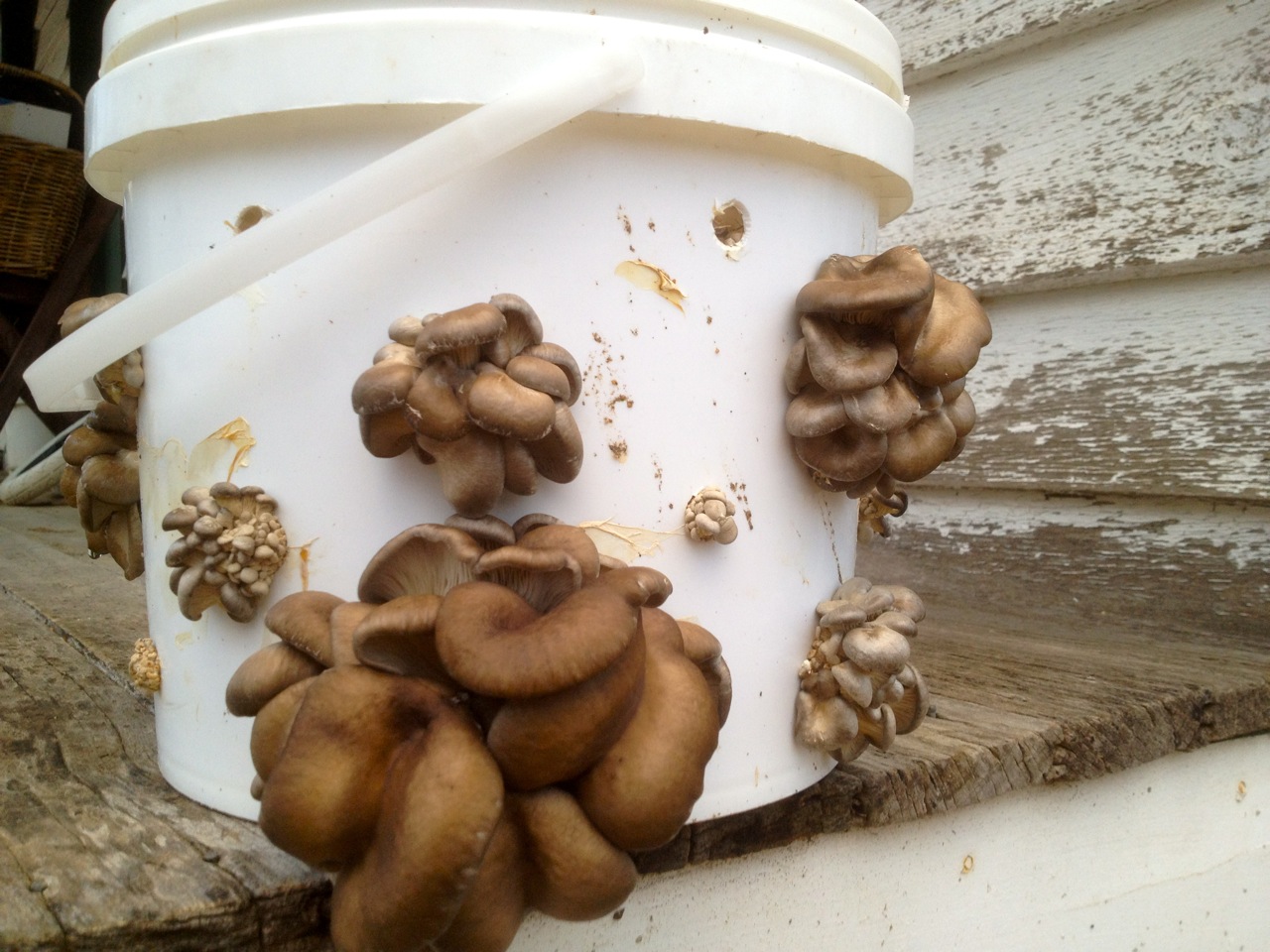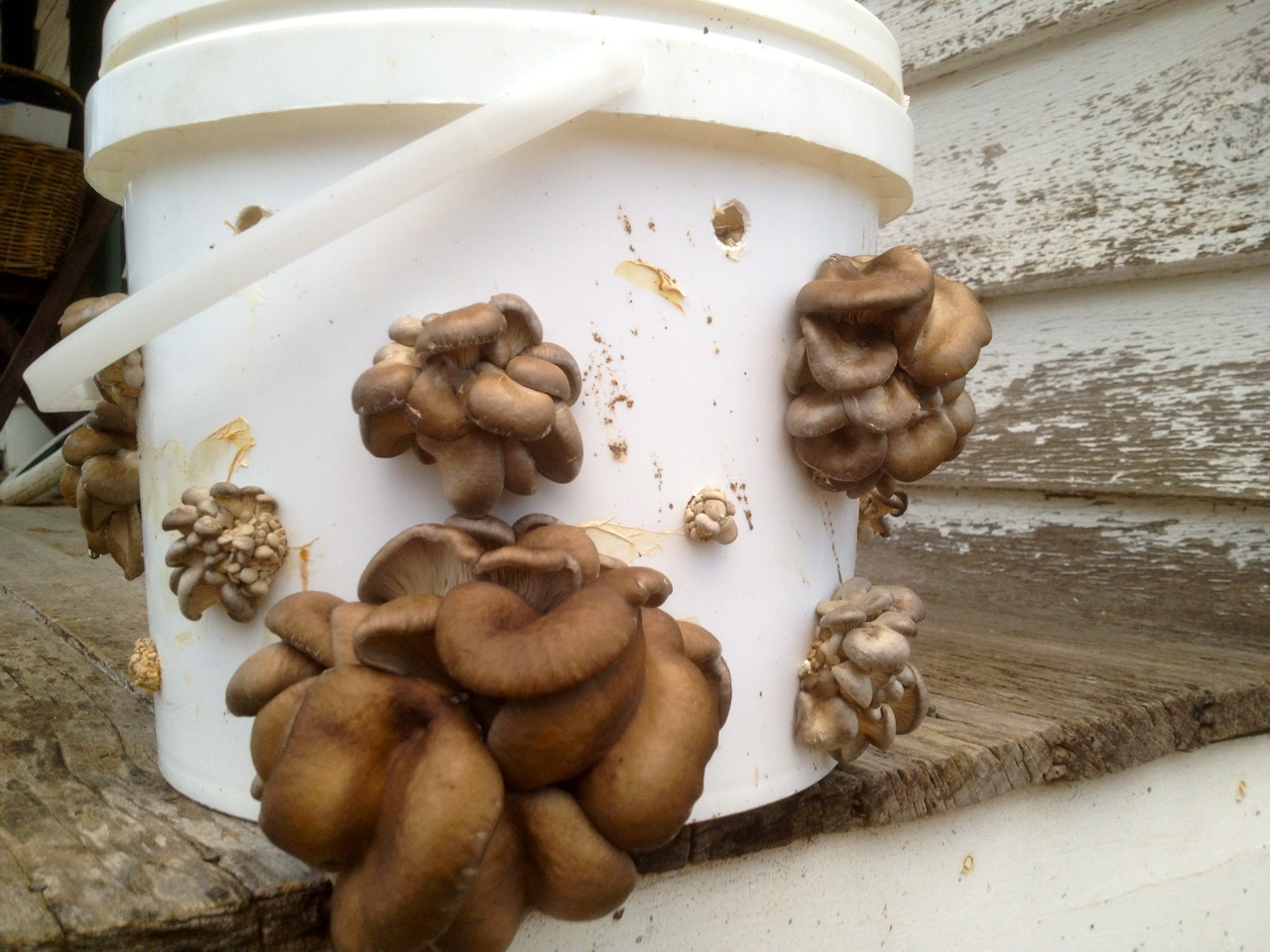 I think Nick might have hit apon a great way to grow oyster mushrooms at Milkwood Farm – it's a bucket full of mushrooms!
We've been experimenting with various techniques for growing mushrooms (mushroom bags, mushroom beds, mushroom logs) but what we're searching for is a technique which utilizes re-usable components, is climate appropriate for our site, and yields lots of mushrooms.
Nick recently hit apon the idea of using a bucket-in-a-bucket for mushroom cultivation, because we want to develop a sturdy outdoor system, with re-usable and easily accessible components, which can translate to a range of environments.
Basically, this system consists of two food-grade, identical buckets, with one lid. The inside bucket contains the substrate and mycelium, and has multiple fruiting holes drilled in it.
The outside bucket fits snugly around the inner one – providing insulation and preventing too much air (but a little) getting into the substrate while the mycelium are colonizing it.
When the substrate is fully colonised, you take the inner bucket out, stand it on the upturned outer bucket, and await the fruit (ie the mushrooms) to sprout out the holes.
Good aspects of this system:
– pre-drilled holes means you don't have to destroy the inner bucket in order to get a flush of mushrooms.
– all the components are re-usable for many rounds of mushroom cultivation.
– the whole caboodle is robust, transportable, and slightly (every little bit counts) better insulated than thin-wall plastic mushroom bags.
– The size of the bucket means you can have lots of fruiting holes, which in turn means lots of mushrooms!
Of course, to use these, you have to already have made your grain or sawdust spawn, for which there is a how-to here. And you need your mycelium, of course.
If any home-scale mushrooms growers have any thoughts on this system, we'd love to hear them!
If you'd like to  learn comprehensive mushroom cultivation, we run awesome Mushroom Cultivation Courses in Sydney and beyond…