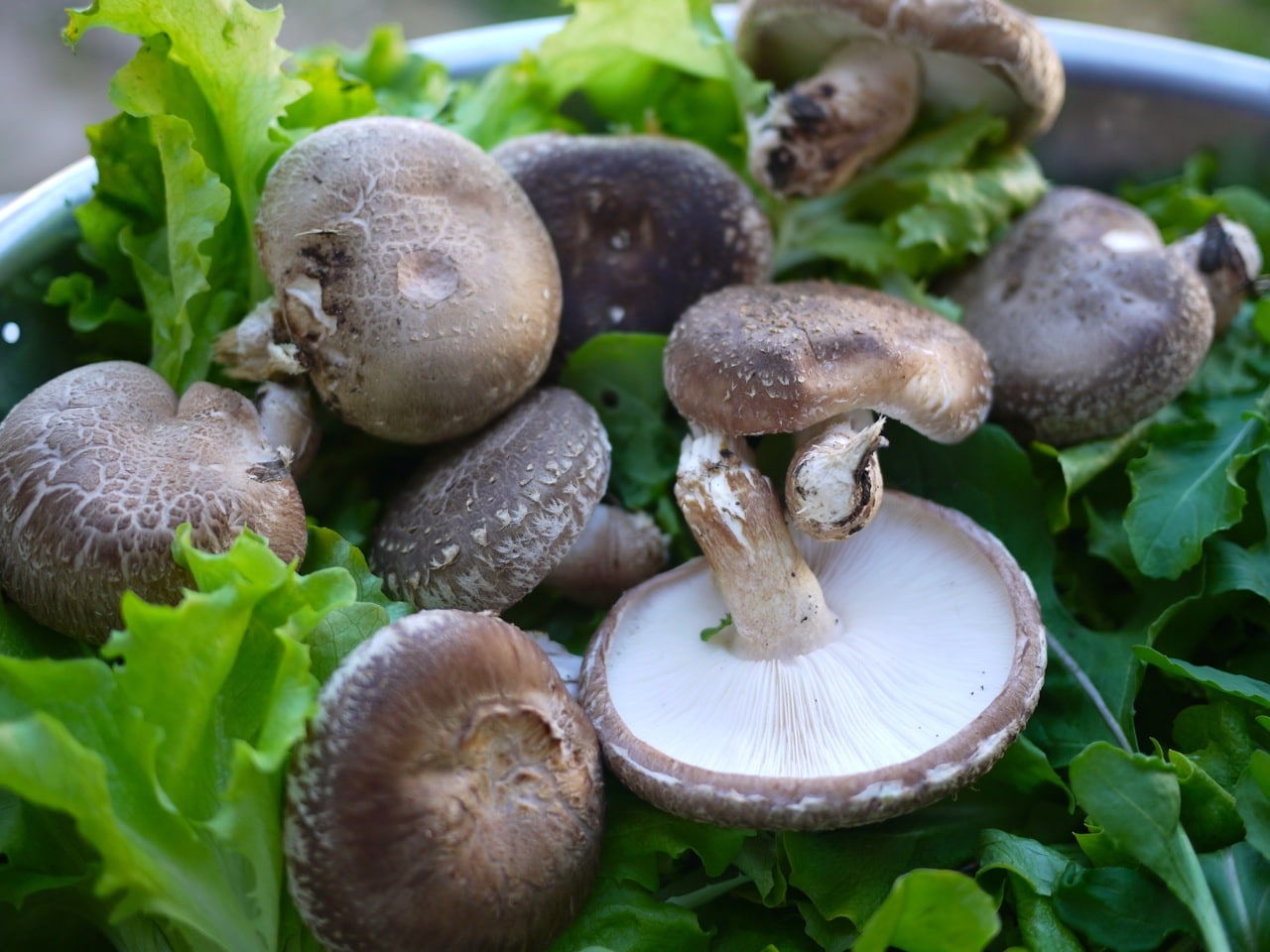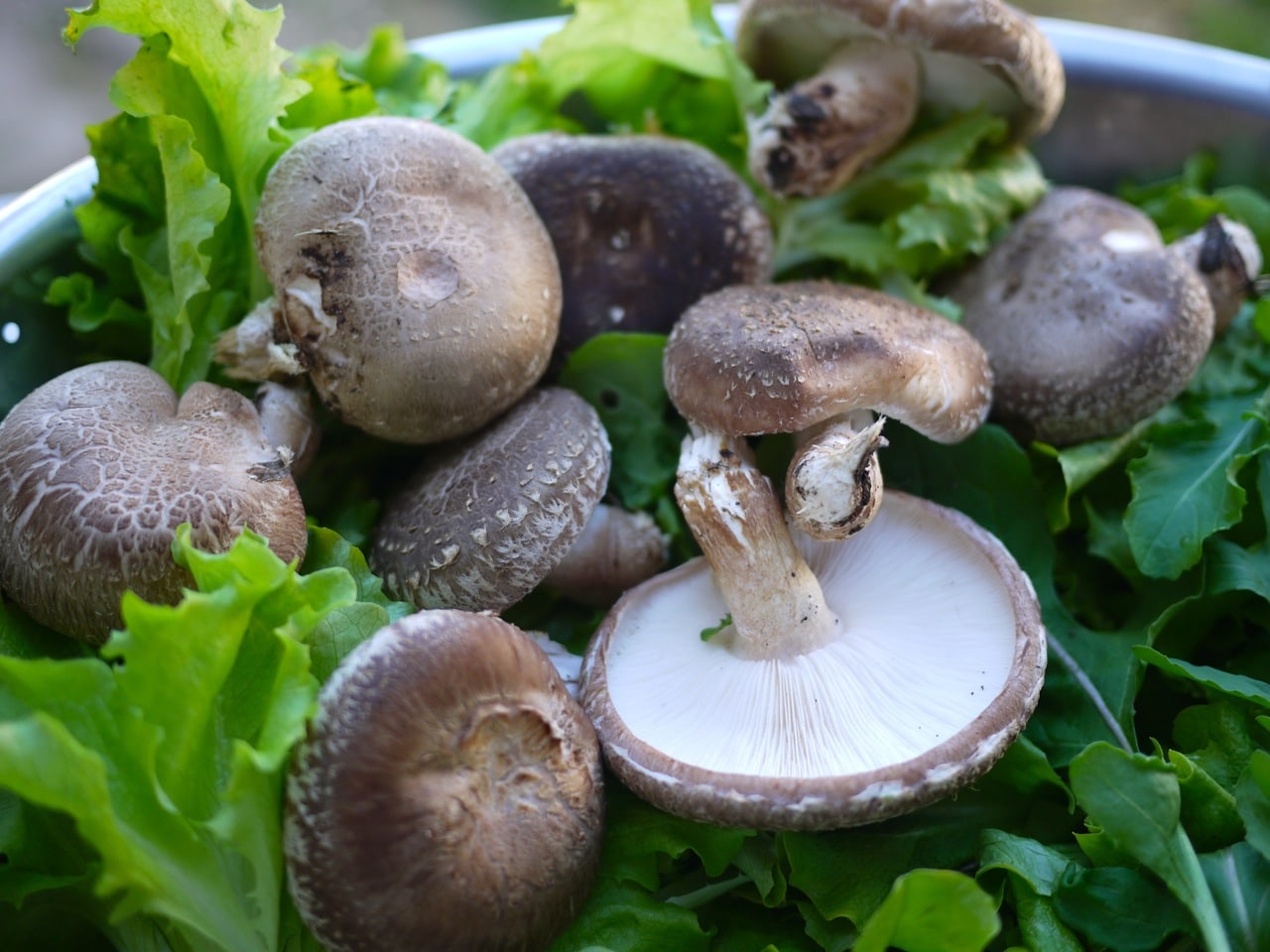 The shiitakes are ready! After months of waiting, we could see that the logs we inoculated were fully colonised by the mycelium.
Time to dunk them in water, give them a whack, and wait expectantly for harvest day…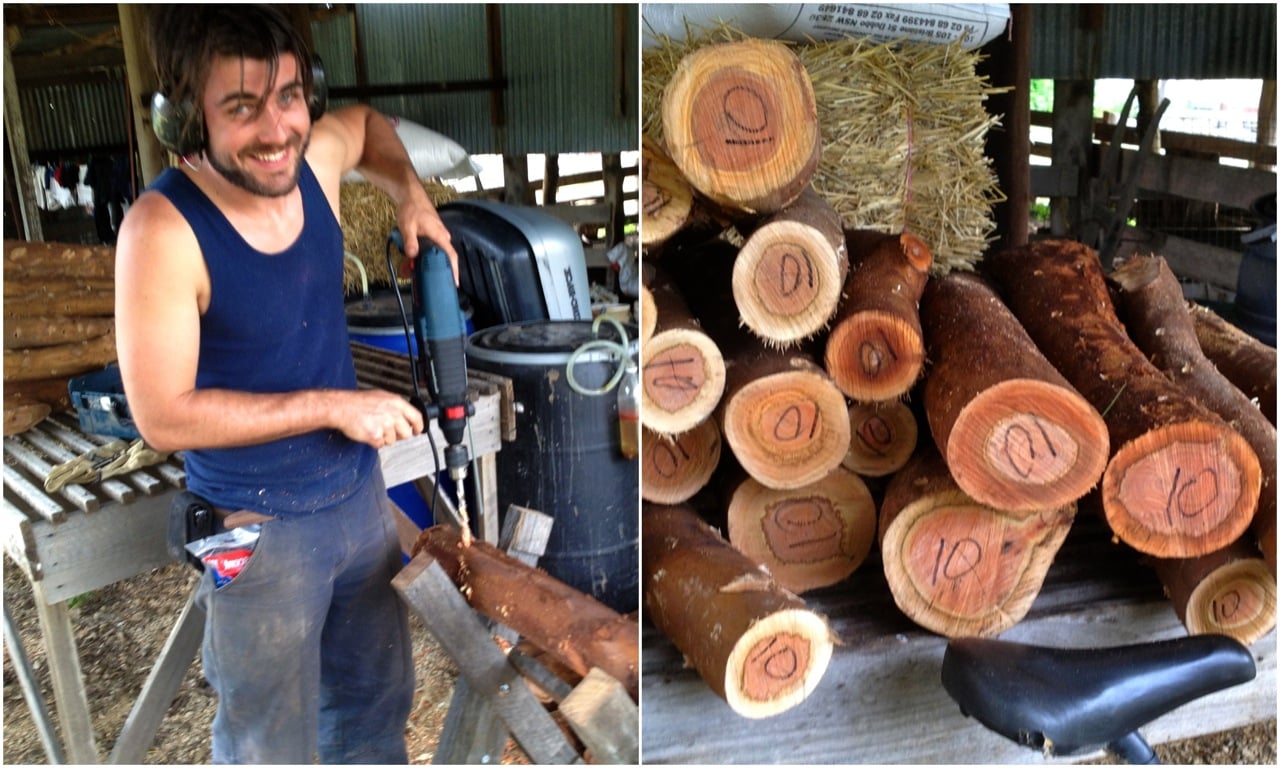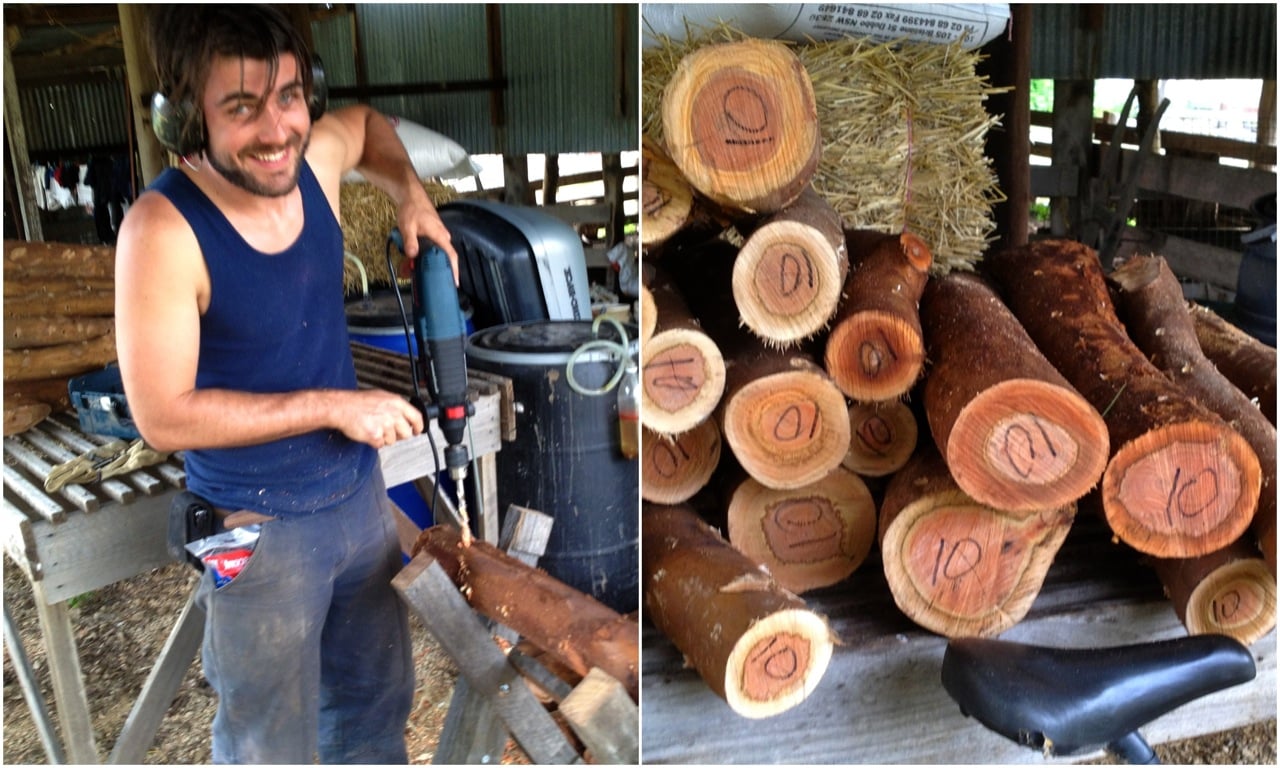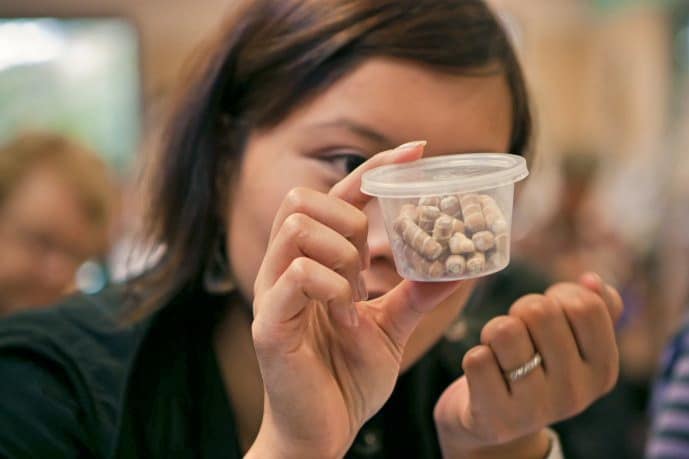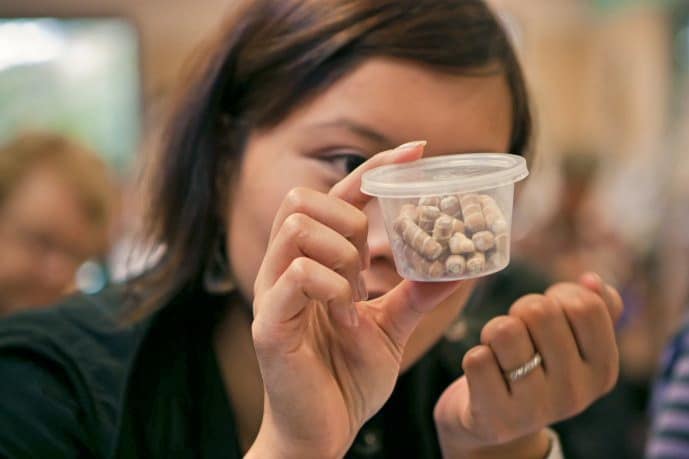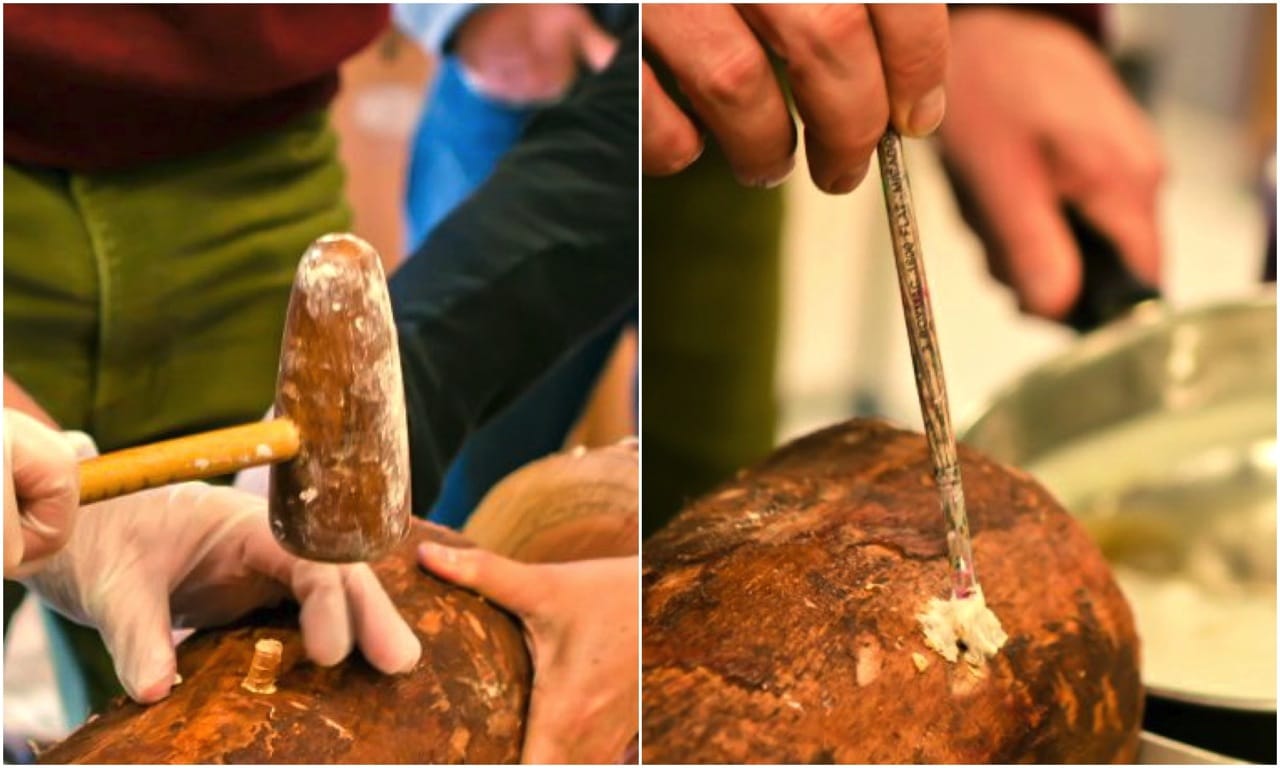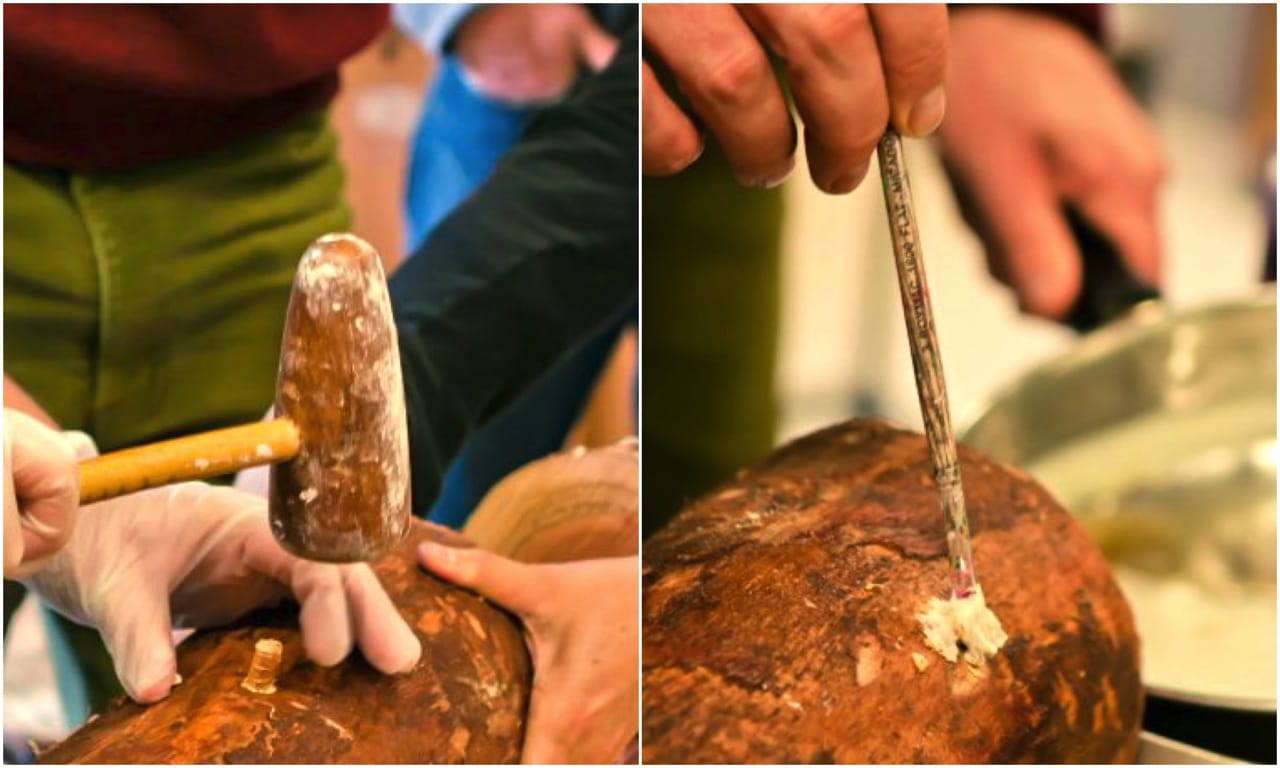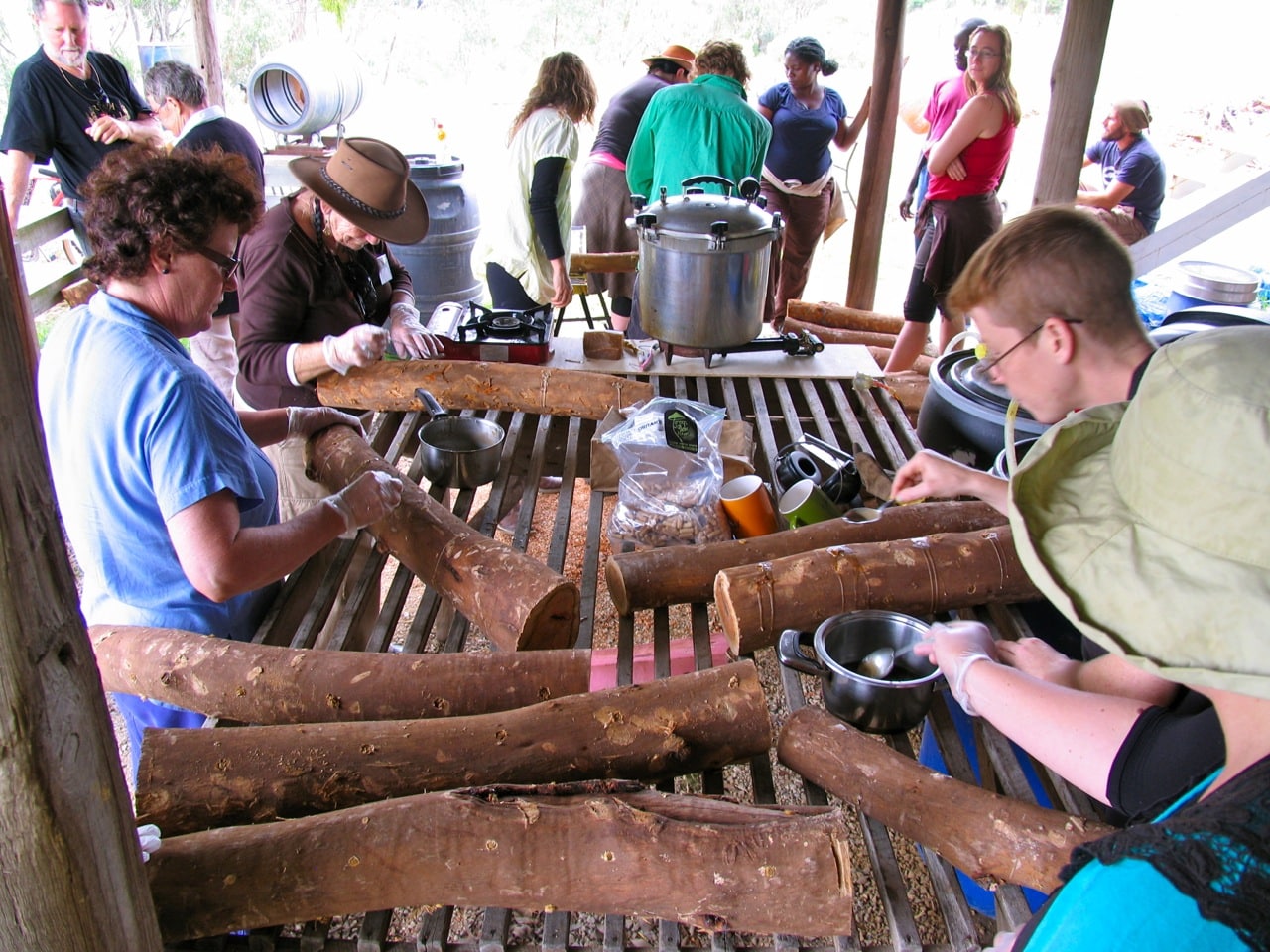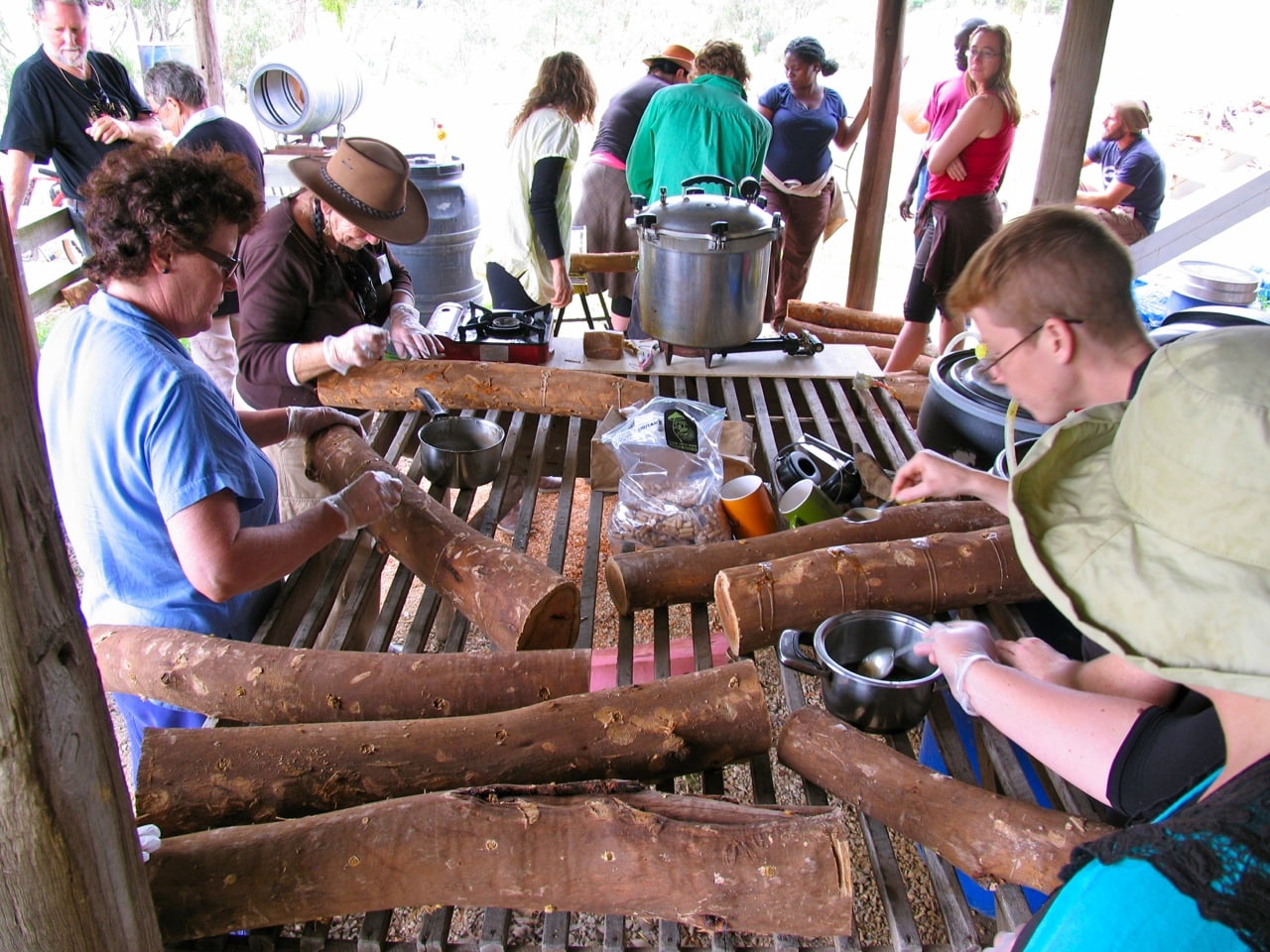 The shiitake logs that ended up in the Milkwood Farm shadehouse were a slightly motley bunch – leftovers from courses, mainly, with a wide range of innoculation dates.
But then, that's one of the good things about shiitake logs. You make them, then put them somewhere shady and damp-ish, and then… forget about them. For a while.
Not for too long, mind, or you might miss all the fun. It helps to store them somewheres that you visit regularly. In our case, this is the shade house where we propagate trees, shrubs and groundcovers from seed and cuttings.
And one day recently, one of the batches of logs was looking whitish at their ends. The mycelium had colonised the logs (between the sapwood and the outer bark) from the plugs we had added. Time to induce!
In our climate, it makes sense to induce fruiting, rather than wait for perfect fruiting weather conditions to trigger the process. Time for the soak-and-whack technique.
Firstly, we soaked the logs for 24 hours. Then, we gave all the logs a whack.
Experts are a little vague on why (and whether) whacking is essential.
The theory I like best is that the whack is simulating the log's fall to earth from a tree, signalling to the mycelium that it's fully colonised log is safely on the ground, which means it's time to get funky, and fruit.
Regardless for the reason behind the whackery, it worked for us. Within a few days, the logs were starting to 'pin' with shiitake mushrooms.
The pinning itself took longer than we could sustain a drumroll – it's still getting into sub-zero temperatures here at night, so it's not what you would call balmy quite yet. The mycelium bided its time and then, one day when it really felt like Spring, it was harvest time.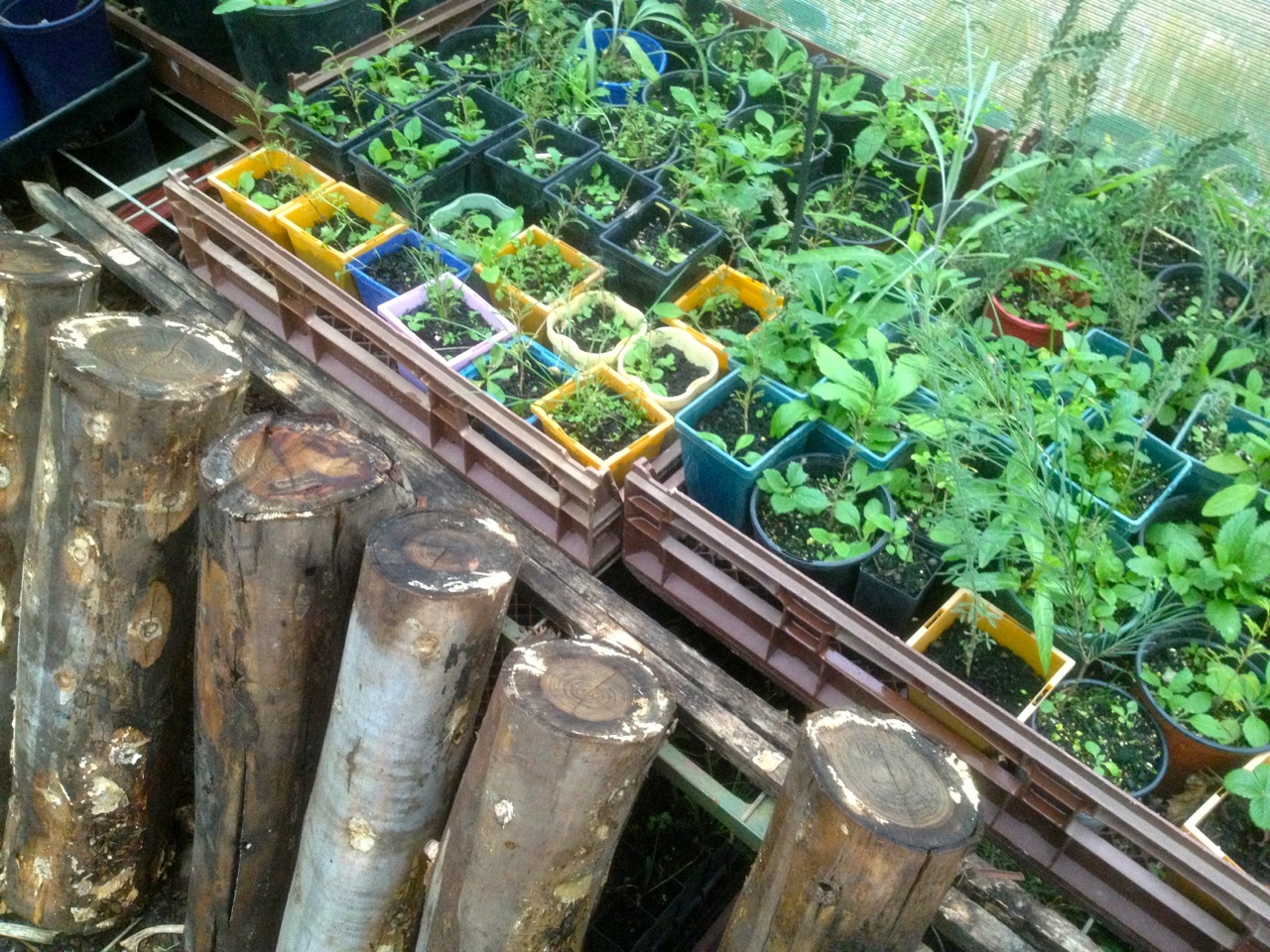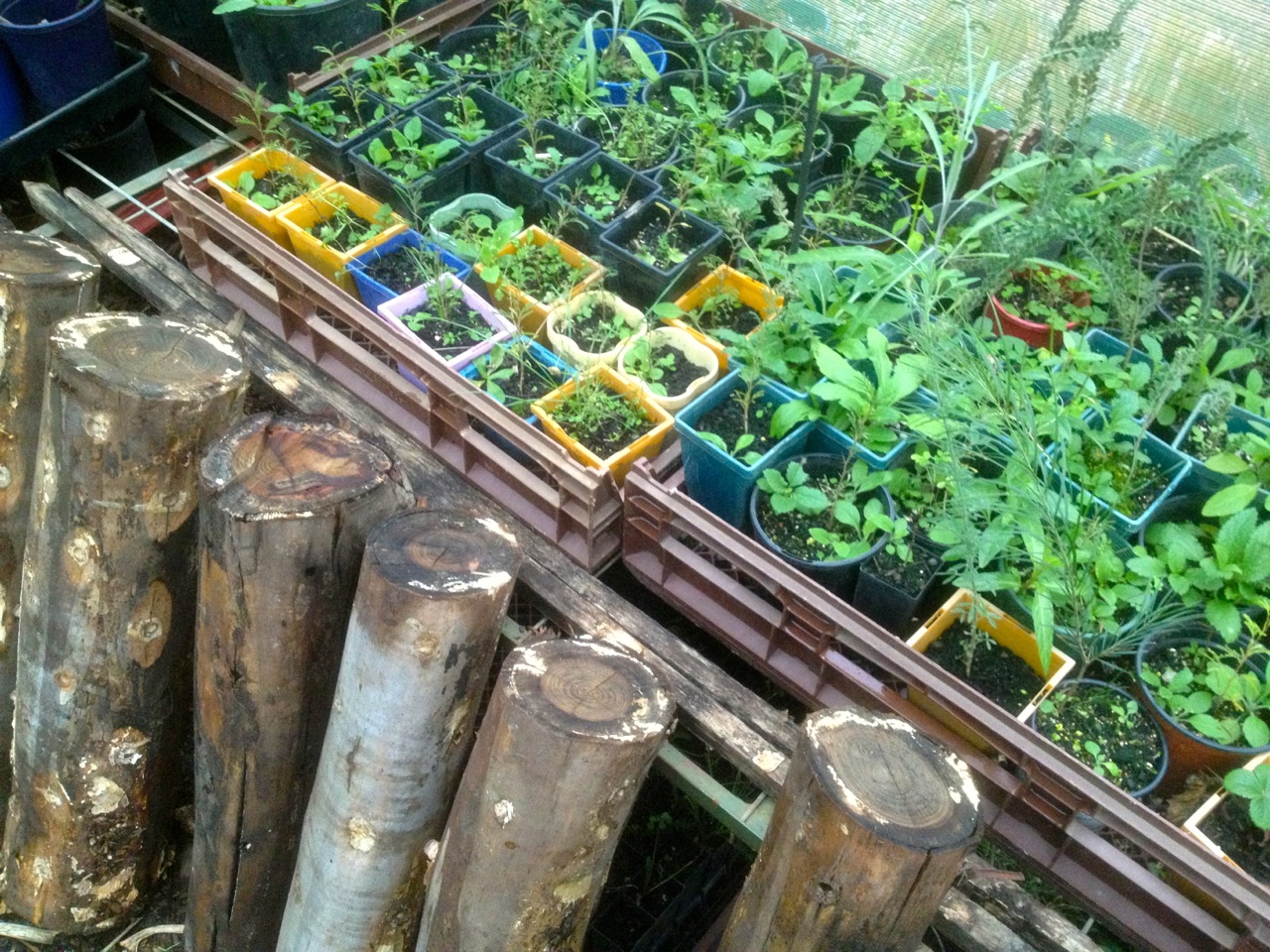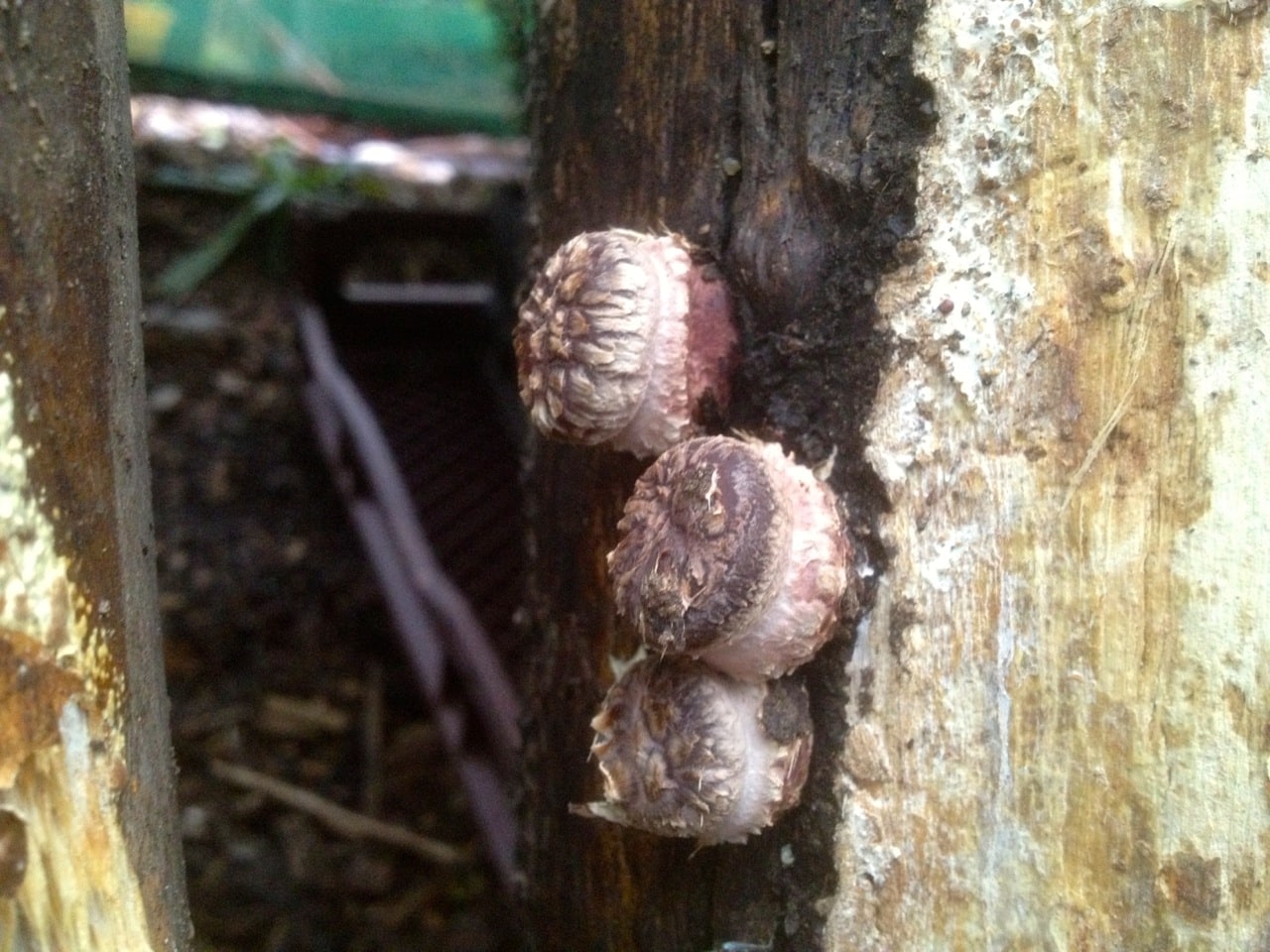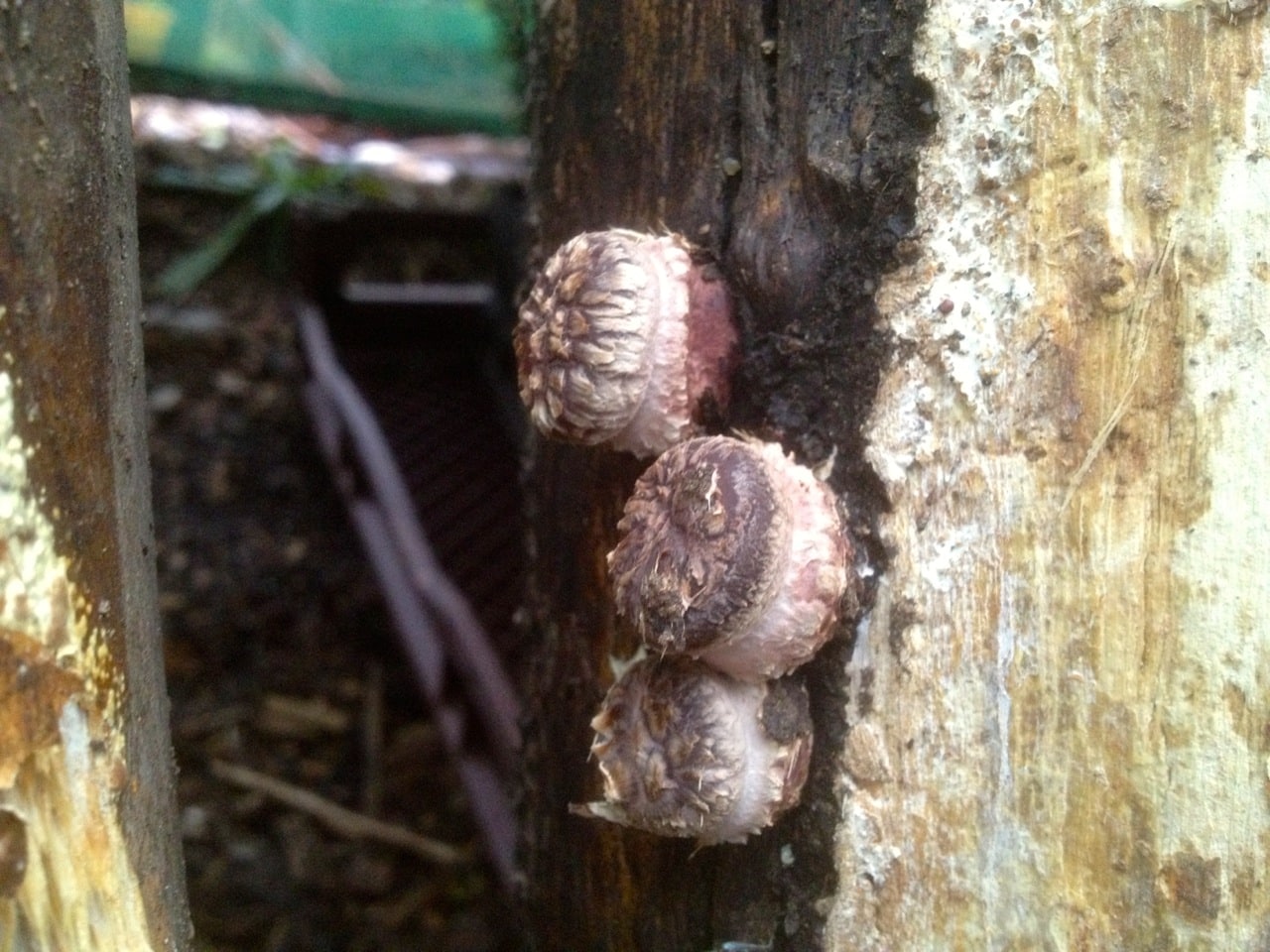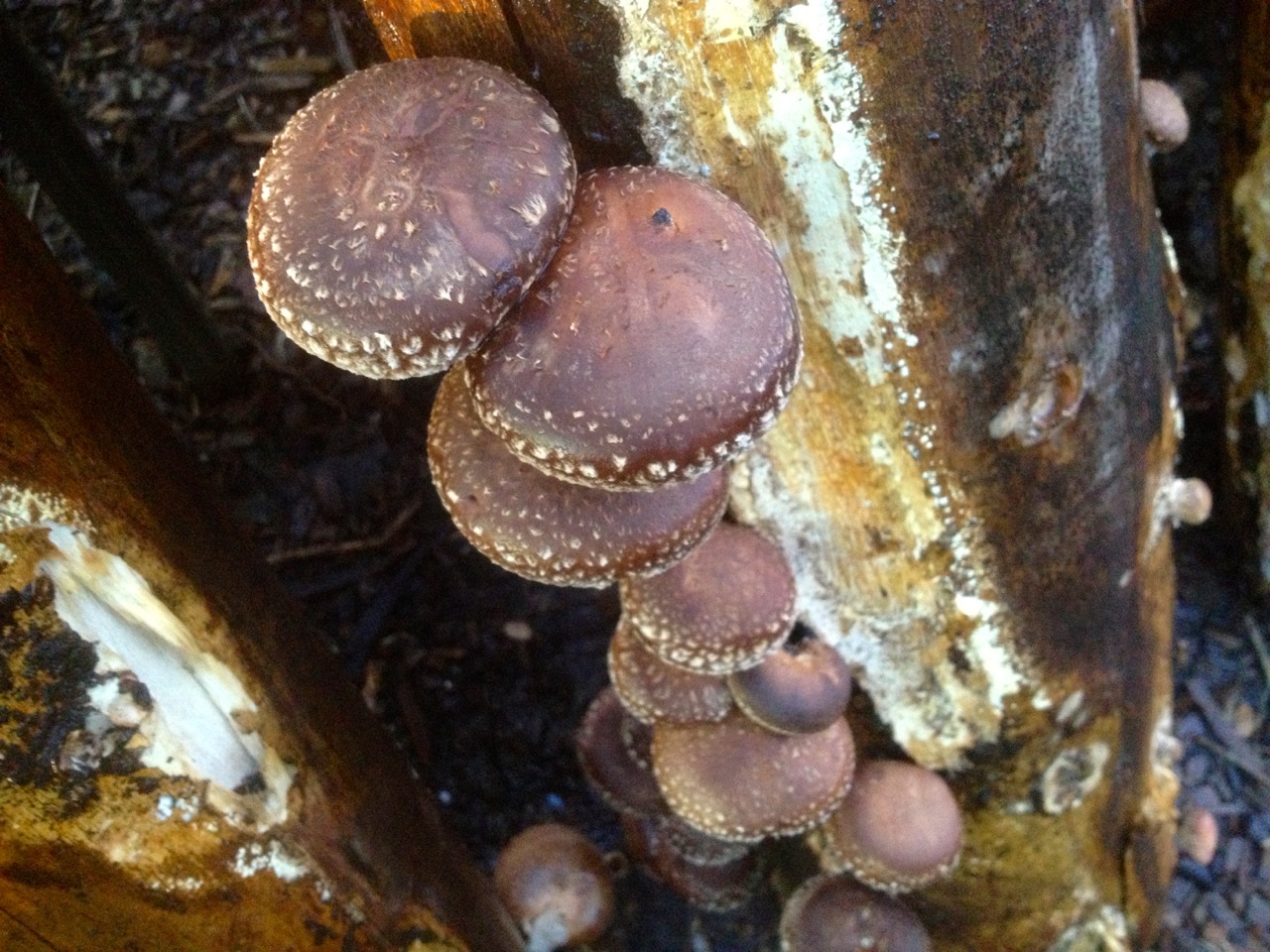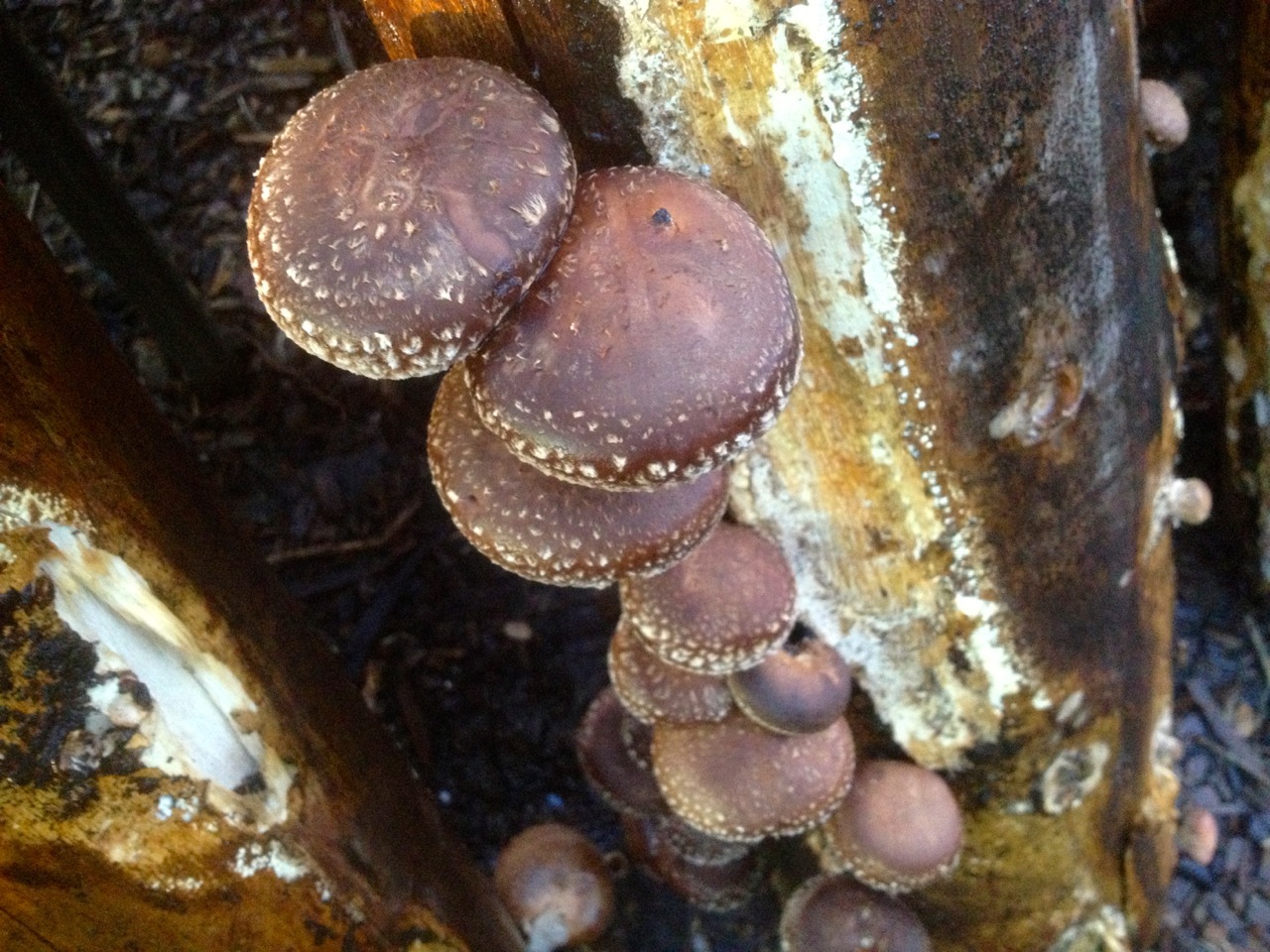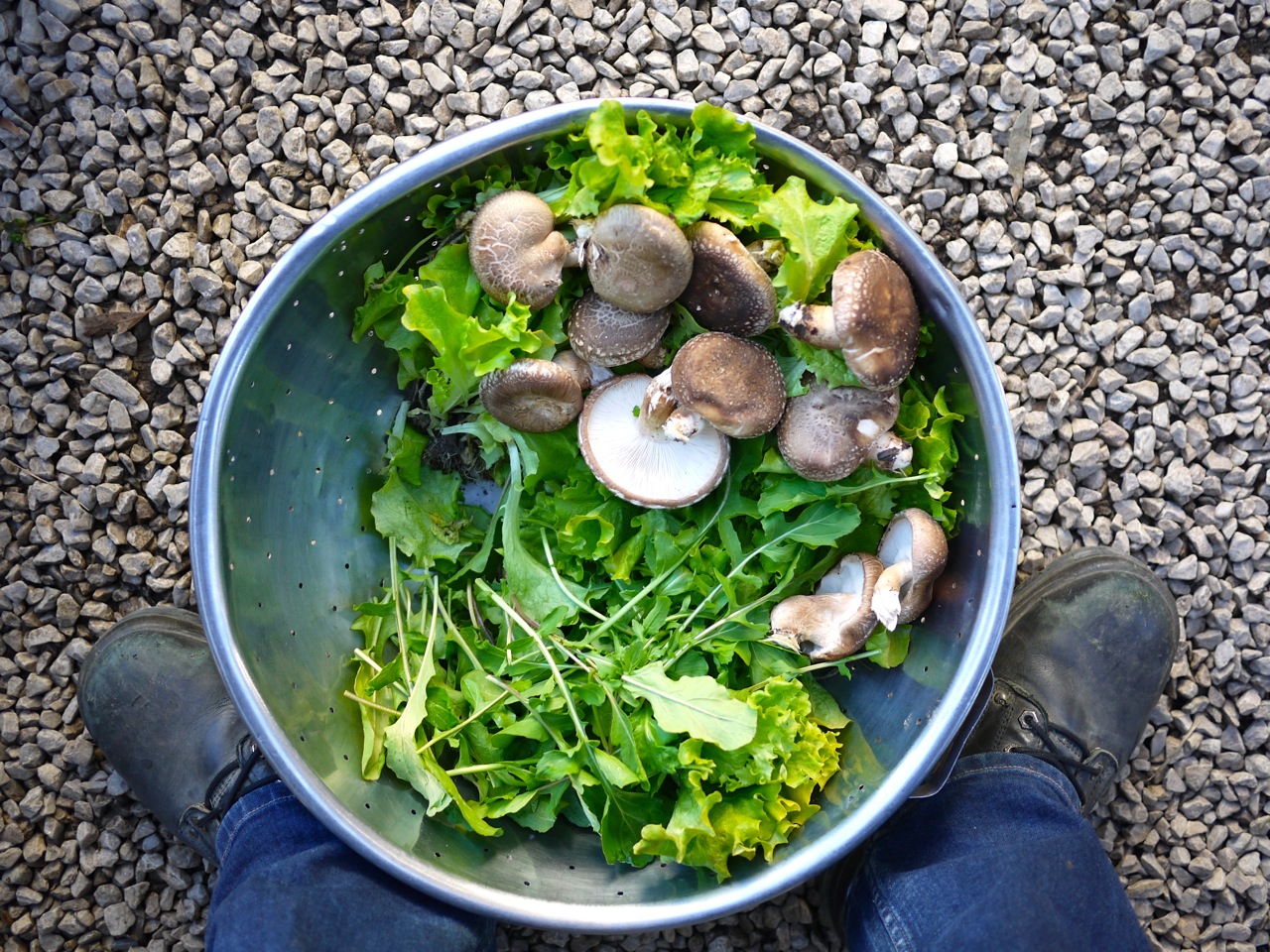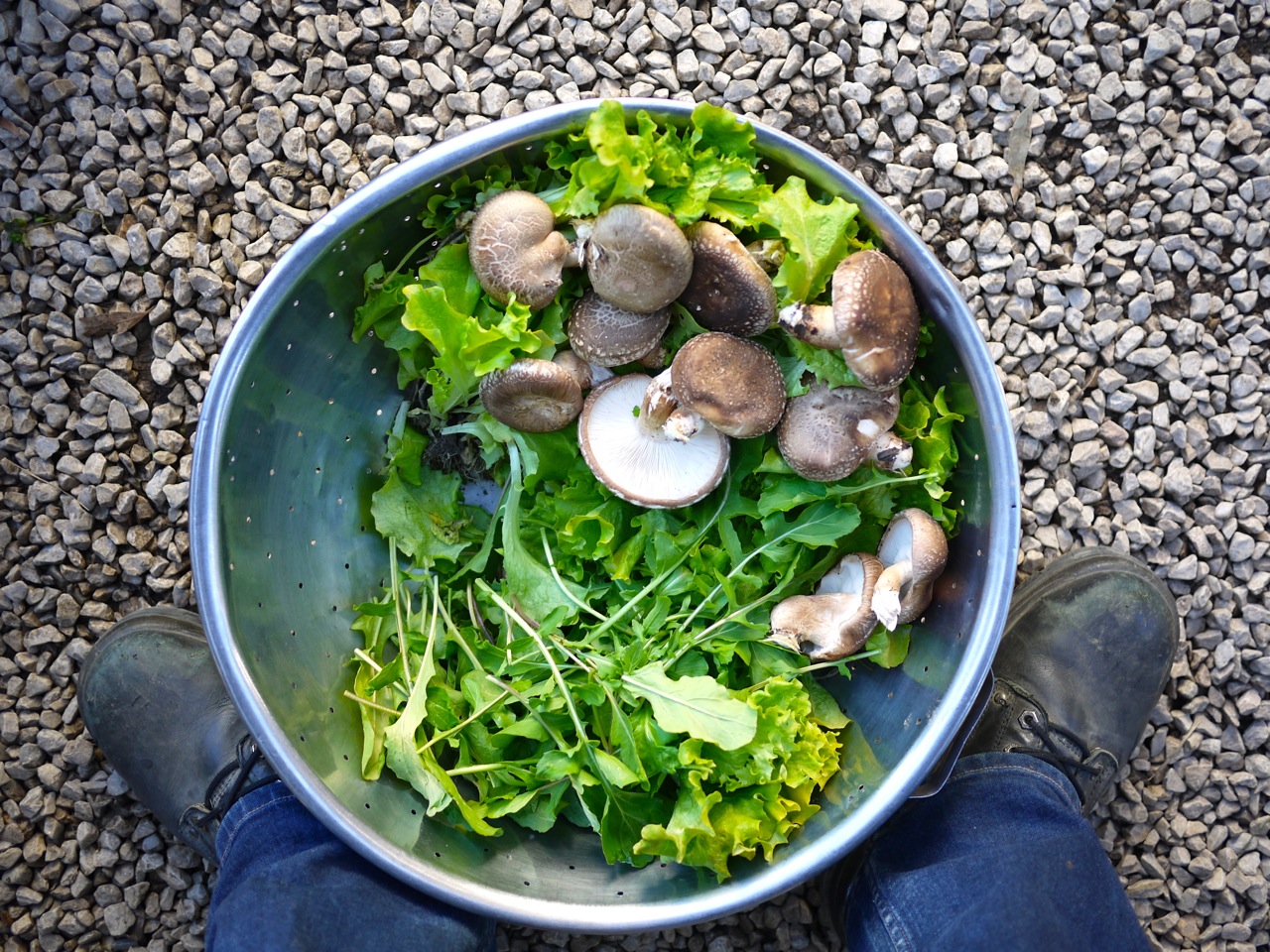 Happily, the inaugural harvest coincided with the arrival of Danni Soper, our NEW FARM CHEF, on her very first day at Milkwood Farm.
We tried to be terribly casual as if we went and picked a bowl of fresh shiitake's every day for lunch, but… I think Danni had us sussed. Maybe it was the squealing in excitement.
Diving right in there, Danni whipped up lunch with feral salad greens, fresh shiitakes and Milkwood potatoes and eggs. And this crazy delicious seaweed/sesame toasted sprinkle affair. Oh so yum.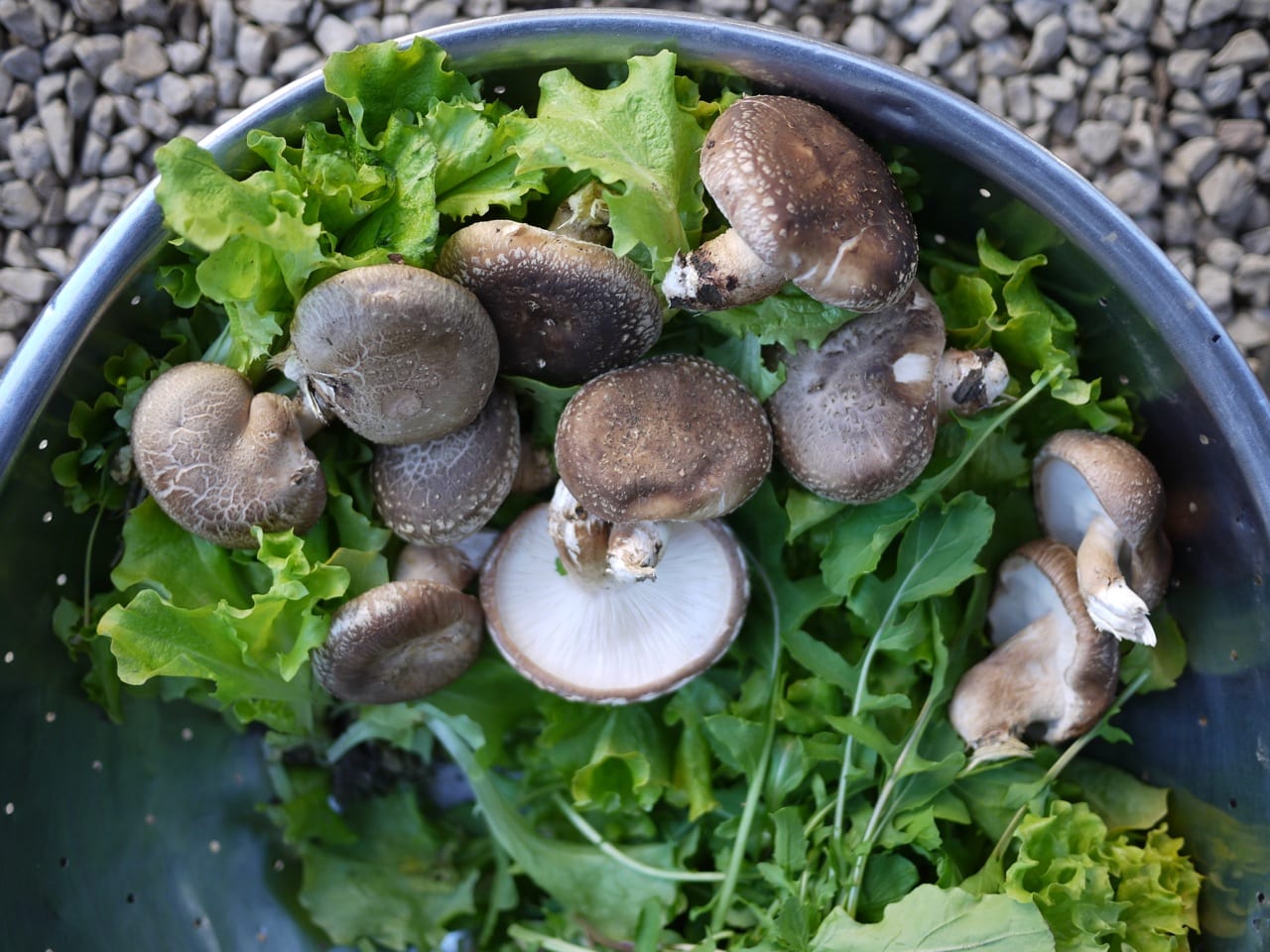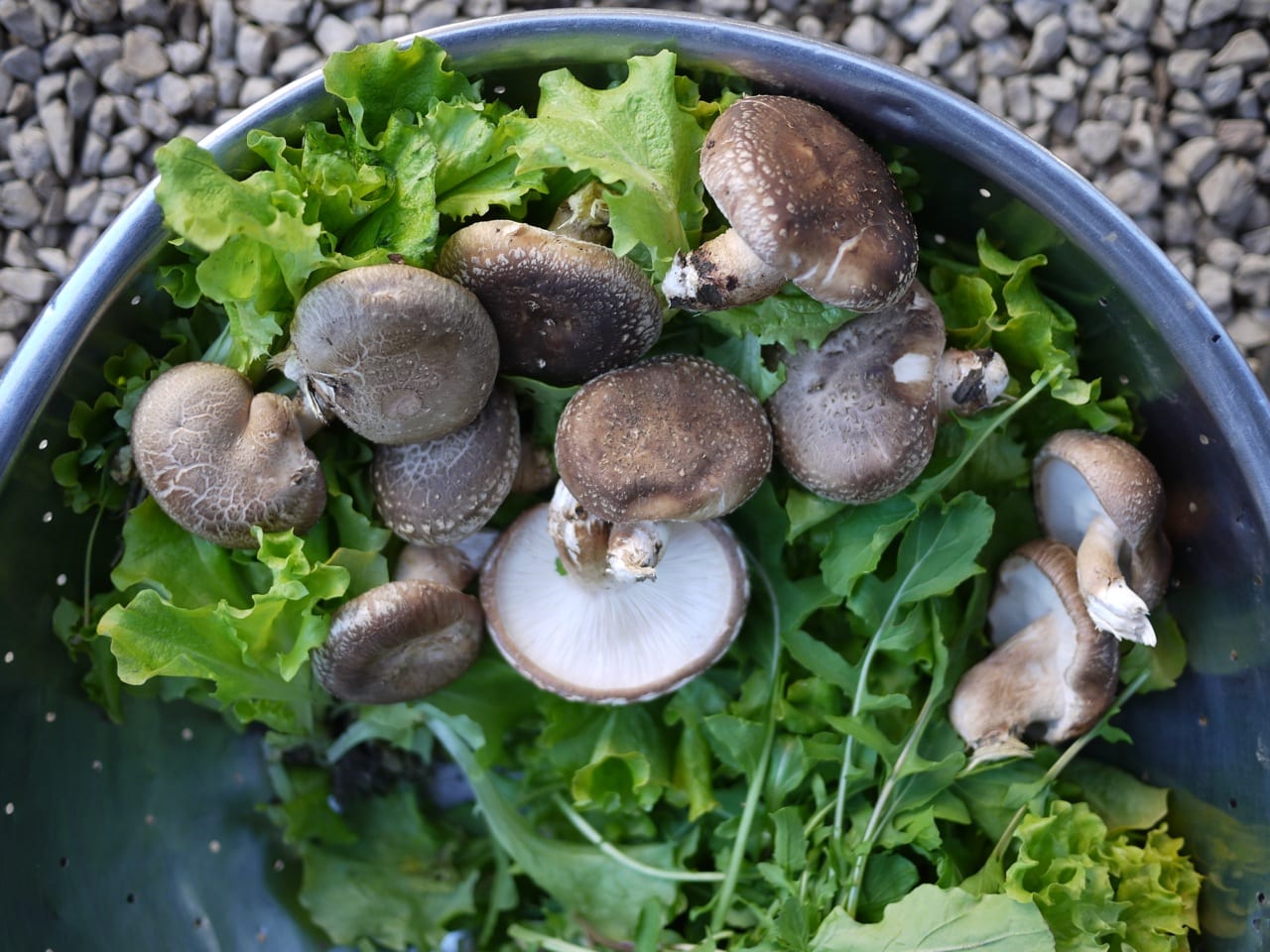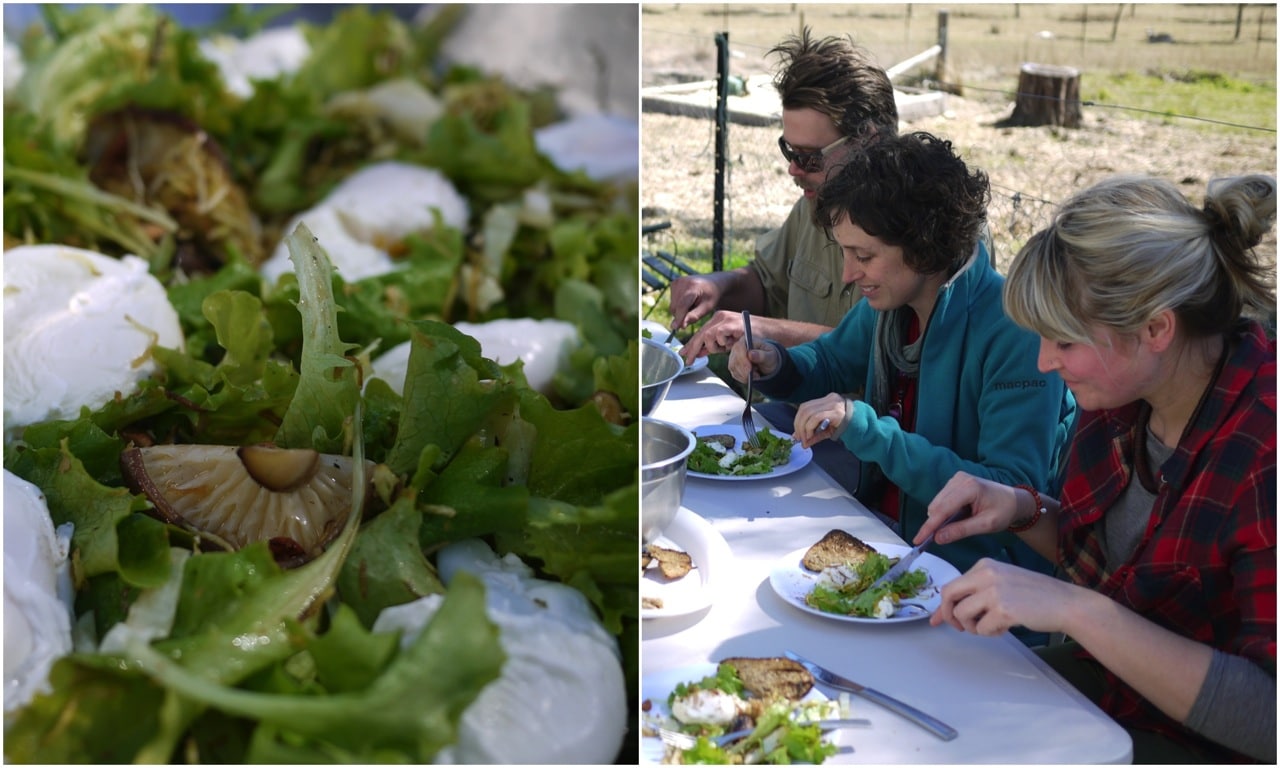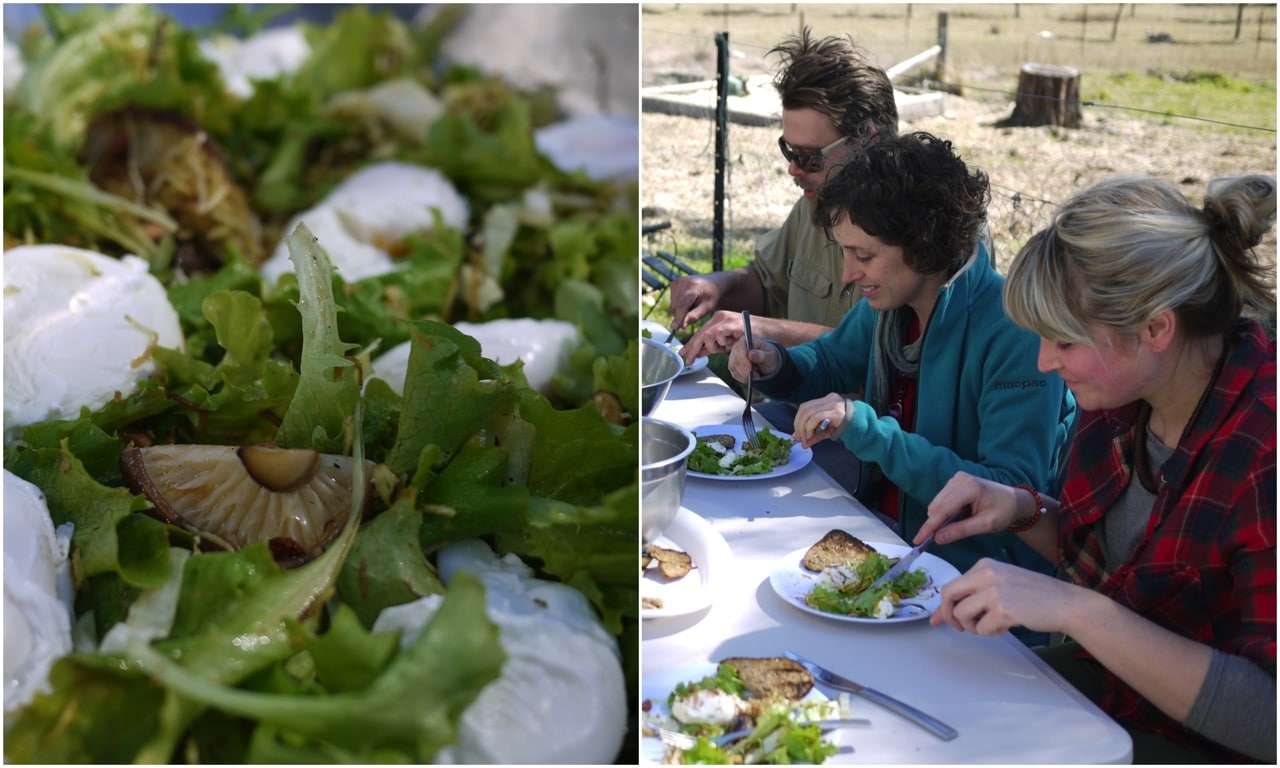 From here on in we're looking forward to making shiitake log production a regular thing, ensuring an intermittent yet year-round harvest of shiitake goodness.
Our next goal is to have enough of them to dry, so we can escalate their vitamin D content.
Hooray for another resilient, perennial DIY crop to add to the mix.
Lastly, here's a Shiitake log how to. Also, if you live nearish, we run darn fine courses in Mushroom Cultivation in Sydney and beyond, which we'd love to see you at sometime soon.