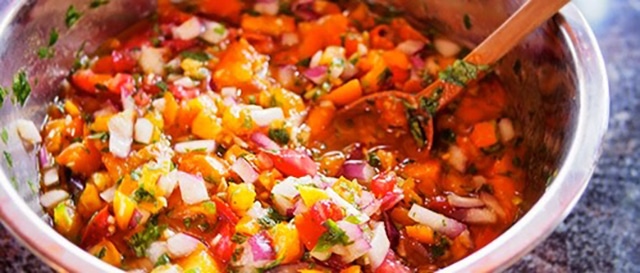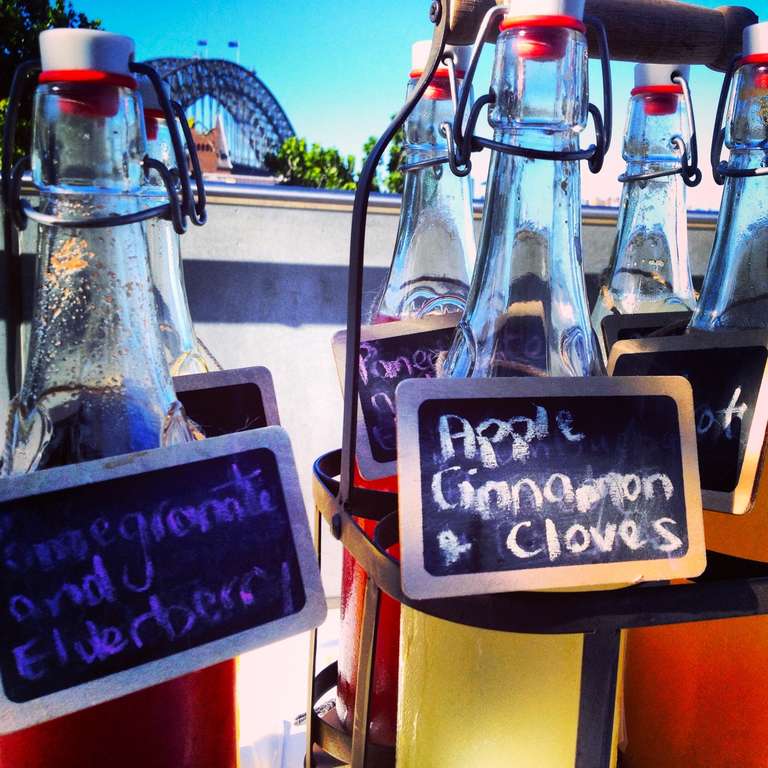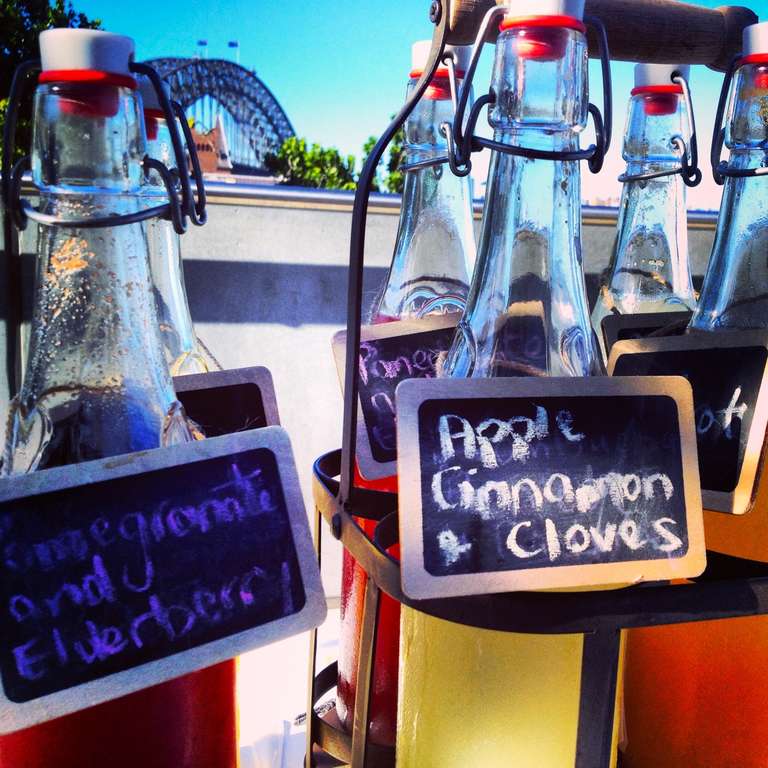 We had the best fun at the free little Fermentation workshop at the MCA last night! As promised, here's the recipes from what got made.
Apple and Juniper Sauerkraut and that delicious Fermented Tomato Salsa… 

Apple and Juniper Sauerkraut
3 or 4 heads red or green cabbage, shredded
2 or 3 apples, peeled, cored and coarsely chopped
2 tablespoons (13.5g) caraway seeds
3 tablespoons (23g) juniper berries, crushed
¼ cup (72g) fine sea salt, divided
Basic brine as needed
Combine the cabbage, apples, caraway seeds and juniper berries in a large bowl. Massage and squeeze the mix in great handfuls for about 5 minutes, until the mix starts getting a little wet – the goal here is to 'bruise' the veggies so that they release their juices.
Sprinkle with half the salt. Place the mixture, handful by handful, into a fermentation jar or crock; pound vigorously (with either a pounder or your fist) after each addition and sprinkle with the remainder of the salt after each handful.

Liquid will begin to seep from the cabbage. The extracted water should cover the cabbage entirely. If not, add brine (10% salt in filtered water) to cover.
Be sure the level of the liquid stays 1 inch (2.5cm) below the jar rim to allow for expansion. Press the mixture down and keep it under the brine by placing a plate or a lid on top, weighted down by a clean rock or resealable plastic bag filled with water.
Place the fermentation jar in a warm, dark spot in your kitchen and allow the sauerkraut to ferment for 7 to 10 days.
Check on it from time to time to ensure that the brine covers the vegetables. Add more if needed. Remove any mould that may form on the surface, and if fruit flies become a problem, cover the crock with a clean towel.
A good way to know when it is ready is to taste it during the fermentation process and move it to the refrigerator when you are satisfied with the taste. Keep it covered with a lid.
Yield: 2.2kg
Dietary notes: Juniper berries have anti-inflammatory and diuretic properties. Because of this they are often of great help to those suffering from arthritis, gout and rheumatic disease.
Fermented Tomato Salsa
4 cups diced tomato
1.5 cups chopped coriander
1-1.5 cups minced red or spring onion
2-4 cloves garlic
5g sea salt
¼ tsp cumin seeds
¼ tsp dried oregano
½ finely minced seeded chilli
Zest and juice of ½ lime or lemon
1/8 tsp Caldwell Starter Culture (for extra lactic acid) prepared according to packet instructions – note that once you know what you're doing, there are other ways to create this culture from scratch. But for starters, packet culture is great.
Gently mix all ingredients and then spoon into a 1 litre jar (preferably a swing-top jar with a seal, so it's easy to 'burp' the mix daily.
There's no need to use a weight to hold this mix under the brine.
Close jar lid, wrap in a towel and leave on the kitchen bench. Burp (release pressure by opening the lid) daily, for 1 – 2 days.
Open jar and devour! This will keep for a number of days in the fridge after fermentation, but usually gets eaten immediately. Great for gatherings and BBQs.
Firstly, big thanks to Gillian Kozicki for sharing her knowledge, the above recipes, and the many, many delicious flavours she brought to share yesterday evening.
You can join us (and Gillian!) for a Fermentation Workshop if you're keen to learn more…