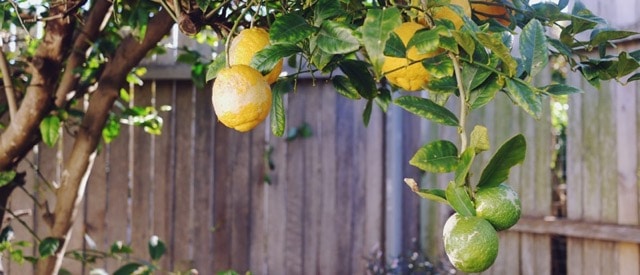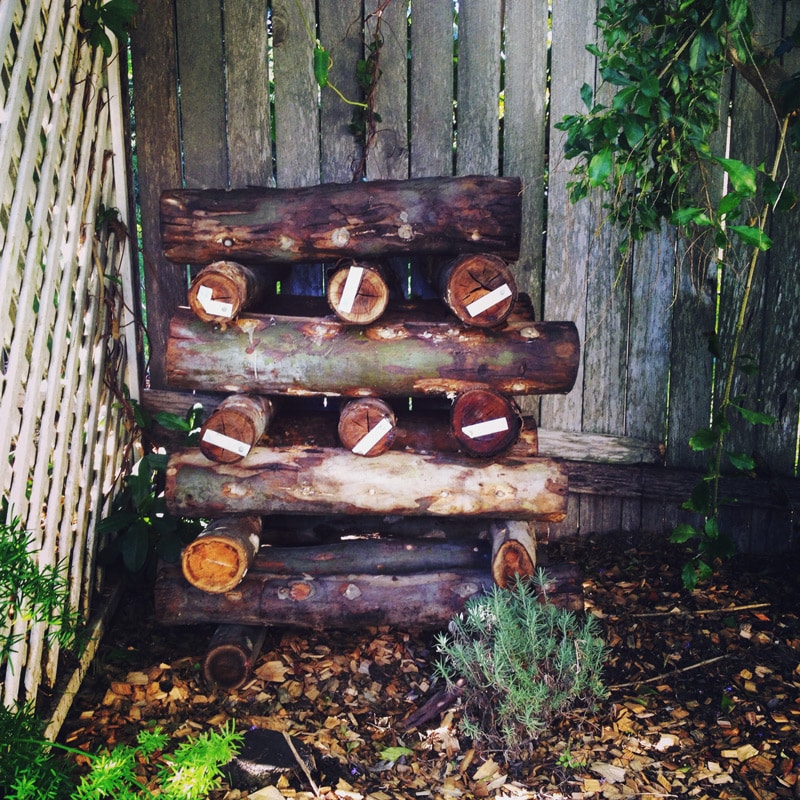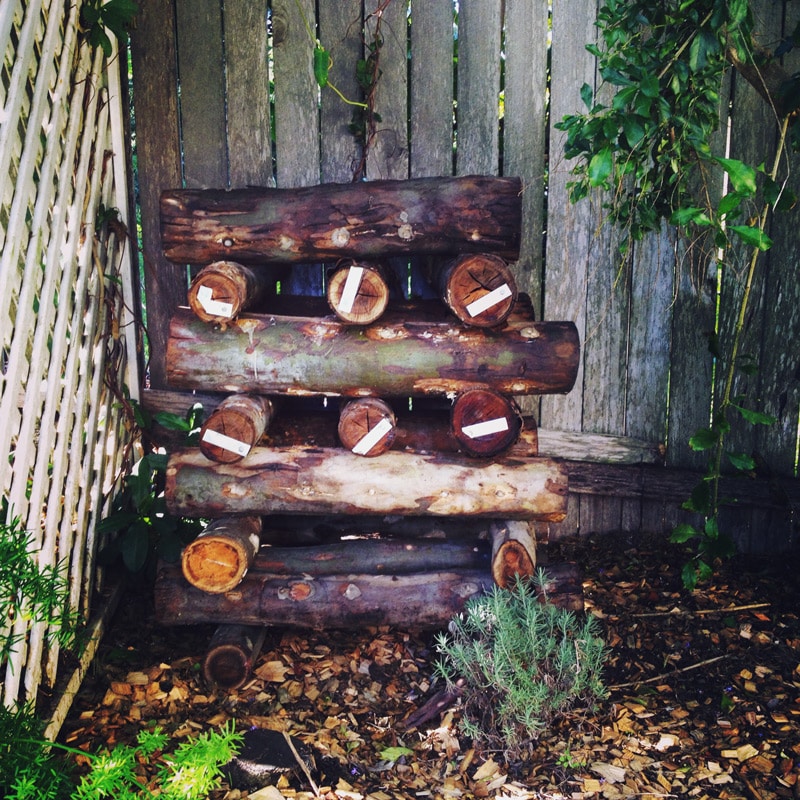 All moved in to our little rental house. The pantry is full of Mudgee passata, large baskets of last seasons' potatoes, and the remains of the garlic harvest.
The walls are faintly pink, the decor somewhat questionable and the rainwater (currently) gets piped off to god-knows where. There is a lemon tree, and a back fence. And a plan… 
We've been in this house a week or so now. It's close to a beach and to a headland, it's structurally sound, and everyone gets their own room. Things are different. But they're still good.
I realise this is, in some ways, the flip of most aspirational homesteading – most of us plan to move OUT OF not INTO the 'burbs.
Most of us don't switch a faraway hillside farm for streetlights and garbage collection. But i guess we have. For now, that is.
Its a time of every emotion you can think of. Of trepidation, of exhaustion, of hope, and excitement, and of uncertainty too. All common experiences, I know.
I'm not complaining. We are fortunate to be able to do this – to make big decisions based on what our current family needs are. And on what our future family goals are. And then to be able to act apon them. We'll be fine.
The last few weeks has held many interesting challenges and conclusions.
For example, power. Finding the least awful power company is trickier than it looks. It's always a fun morning when you spend it ringing around with the opening line of:
"Hi, I'm just looking to get the power connected, and I'm trying to figure out which company is the least barstardly. Is your company actively or covertly involved in any Australian or off-shore fracking projects right now?"
The sad answer seems to be that THEY ALL ARE, if you do a little research. That's right. ALL OF THEM. Sigh.
Our compromise on this one was to go with 100% green power via Energy Australia, who, from our research, seemed to be not quite as screamingly entwined in destroying our planet as the other power companies.
Apparently (and i'm fast realising how powerful it feels to be a passive consumer who must take their power companies claims at face value: i.e. not very) 100% green power means that my power company will purchase the equivalent of 100% of our usage from renewable power sources.
Hmm. Here's hoping on that one.
Anyway. The lights work, the stove turns on. For all these things, we are grateful.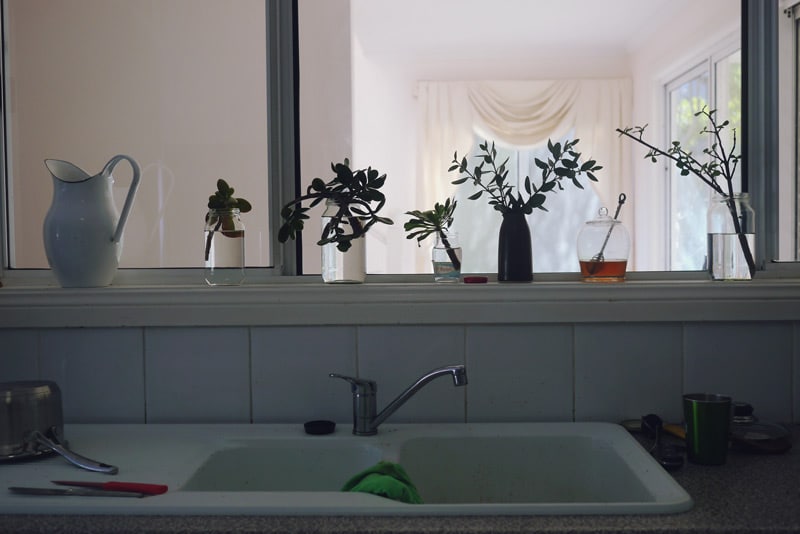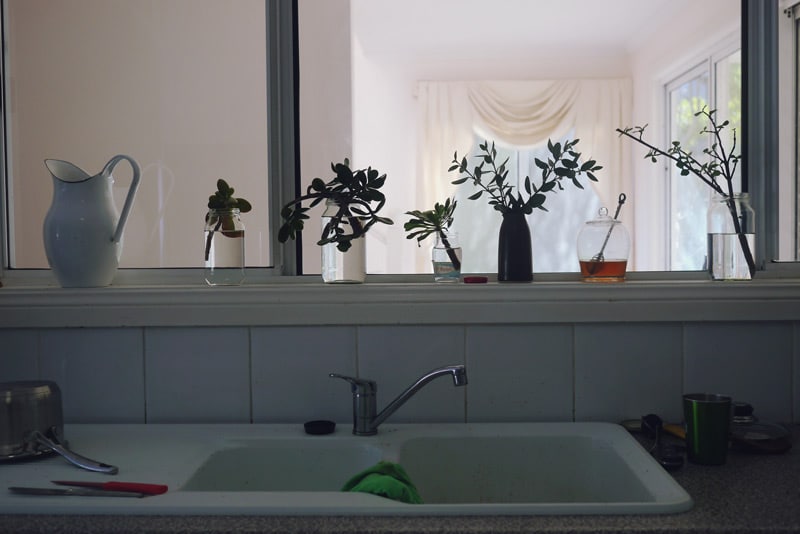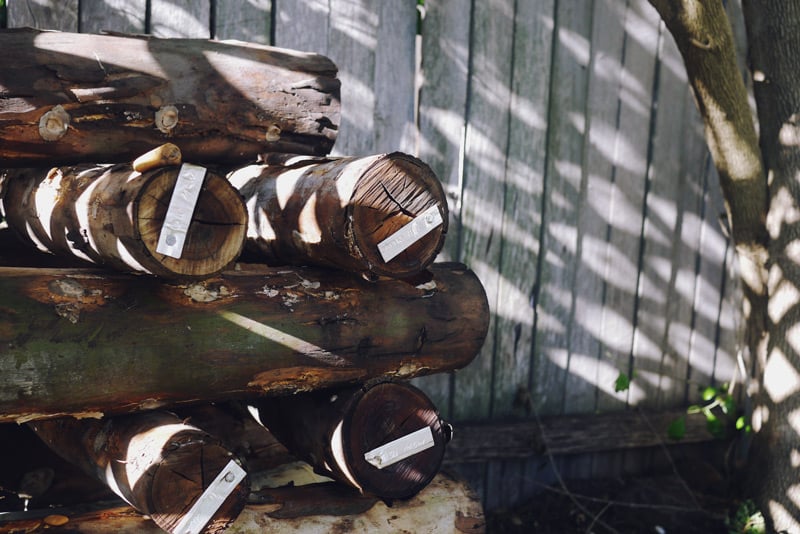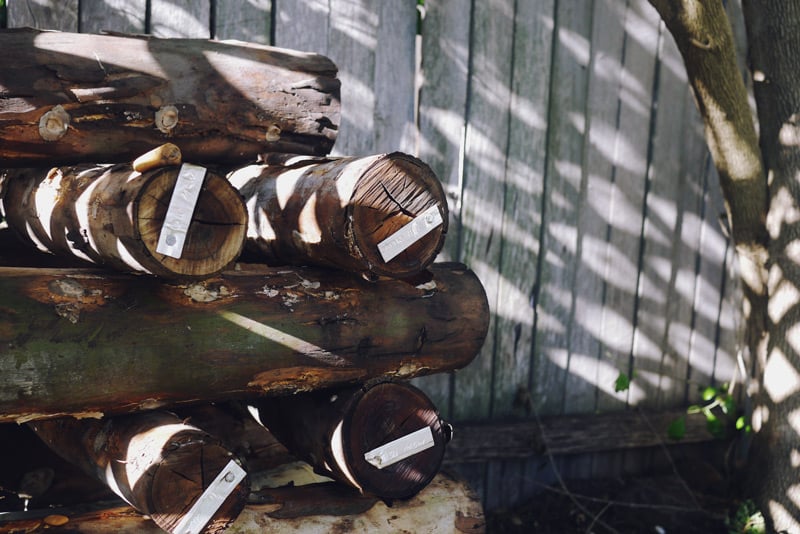 Before we'd unpacked a single box of household goods, Nick had already scouted and decided the best position in the garden for the shiitake logs, and faithfully positioned them forthwith.
Priorities are important.
In other good news, not only does the house not leak, it does all the regular things a house should do. It also has a fine mushroom cultivation basement, and a smallish backyard.
With bonus lemon tree.
There's also a back fence, and a very tepid garden. Which is fine with us, and one of the highlights of this property.
Simply put, I don't think the landlords are going to notice if we rip out their few and straggling weird ornamental plants, and transform this backyard into a rockin'  edible ecosystem.
And as with all the rental food gardens I've been involved in, asking forgiveness trumps asking permission. Every time.
So. we have a blank slate. And a north-facing wall as well. And knowledge, a seed cabinet, and gumption aplenty.
I think we can even sneak in a small firepit. I'm unwilling to participate in a childhood without access to weekend campfire cooking, if I can possibly manage it.
Speaking of food, i can happily report that we're well provisioned by the rather ridiculously excellent local food options hereabouts.
The bulk of beautiful food we're sourcing is via a community food co-op called Greenbox, based in Gerringong.
Greenbox is damn impressive. It's community run, the range is huge and every single item has a provenance AND a food miles description.
You can get a seasonal box, or pick what you want. There is everything from veg to local meat to dry goods to cordials. I am a little bit in love. Not enough to not want to grow my own as much as I can, but nearly.
Our other main point of sustenance are our mates at the incredible Buena Vista Farm (we're holding a few courses there, and will continue to do so), also in Gerringong.
Their pastured egg yolks are fluorescent, their bone broth second to none.
They make everything from pate (with their own pastured chickens' liver) to sourdough to sauerkraut to bacon jam (yes, from their own pigs). I steel myself to only purchase one round of their whole-egg custard per week.
On top of all that, there's the Kiama Farmers Markets each and every Wednesday afternoon.
It's fast becoming a family tradition: Ashar goes and acquires important rocks, seaweed and sandy wet shoes from the shoreline while i buy eggs and custard and maybe just one loaf of Berry Sourdough's olive flatbread.
So. Until the garden grows, we shall not starve.
The pantry (i didn't take a photo of it as it's a complete mess) is full of baskets of potatoes, pumpkins, garlic and many, many jars of passata. Mudgee is still with us.
And the internet works. All by itself! Unlike in our previous situation where we had to create a bespoke hilltop solar powered internet solution to get a signal. Ah, memories.
We're now busy planning exactly what will go where in our backyard growing space, and how to best incorporate a simple crop ration plan.
The front yard, a sloping sea of lawn, is another matter. Actually, maybe you can help.
Know any leaky dinghies (er, you know, rowboats)  that need a home?
Arr, for we be planning to set sail on a front yard public herb project, and we be needing some largeish rental-friendly planting containers (that last bit was in pirate voice).
Wishing you a warm space to read and dream this new year into being from the depths of blustery winter.
What are you planting or planning at your place this week?