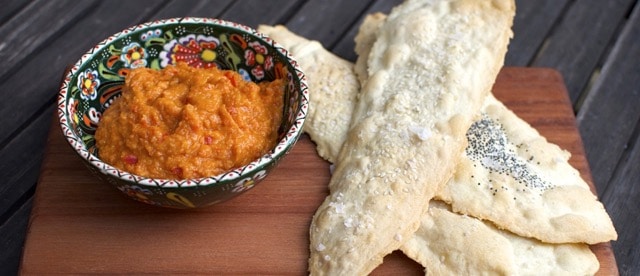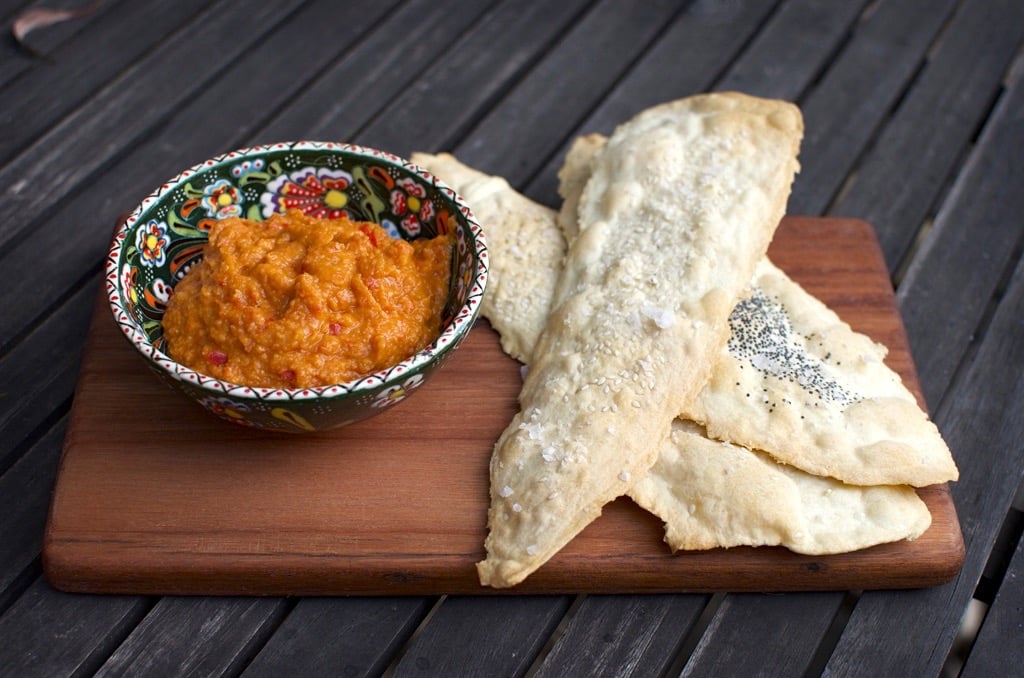 Rustic style cooking and I seem to go way back, long before it was cool to do rustic anyway.
It wasn't because I was ahead of the hipster masses – really when it comes down to it, it's because I'm quite a lazy cook.
 I'll happily slap a rustic label on well, pretty much most of my cooking. 
Rustic lends itself to a pretty big umbrella term of cooking, that doesn't include fussing, and fiddling with lots of dainty ingredients.
I wholeheartedly subscribe to this way of cooking and baking, as I don't want to spend three hours in the kitchen fussing over one dish that's going to be eaten in five minutes. I want value for my time.
I want four dishes in that three hour time span and then I want that food to provide a fair chunk of the eating throughout our family's week.
Which is where rustic comes in. 
It doesn't need to be beautiful, it just needs to be good, simple, belly and soul filling kind of food.
That's what I want on our messy, noisy, chatter filled table and that's what I want my family to be eating.
Crackers are something that easily falls into that rustic making list. Mix them, roll them, bake them and eat em'.
With four ingredients, this is a really easy recipe to add to your regular (rustic) baking list.
The important question next is, what to pair them up with?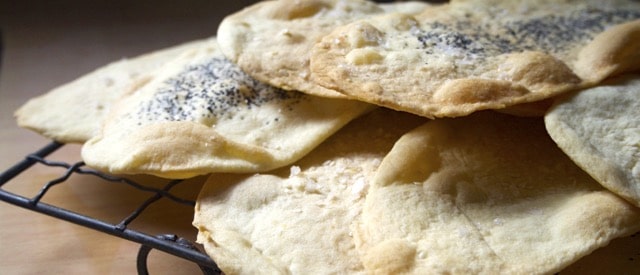 Rustic Olive Oil Crackers
A super easy recipe that is easily adaptable. Change the seeds around, play with the tastes you like and never walk down the cracker aisle of the supermarket again.
1 (150g) cup of flour

3 tbsp olive oil

4 tbsp water

Pinch of salt
Optional extras – sesame seeds, caraway seeds, poppy seeds, grated parmesan, black pepper, thyme, rosemary, and extra salt.
In a bowl, mix the dough up to a rough ball and leave for about twenty minutes. Come back and knead the dough until smooth and elastic.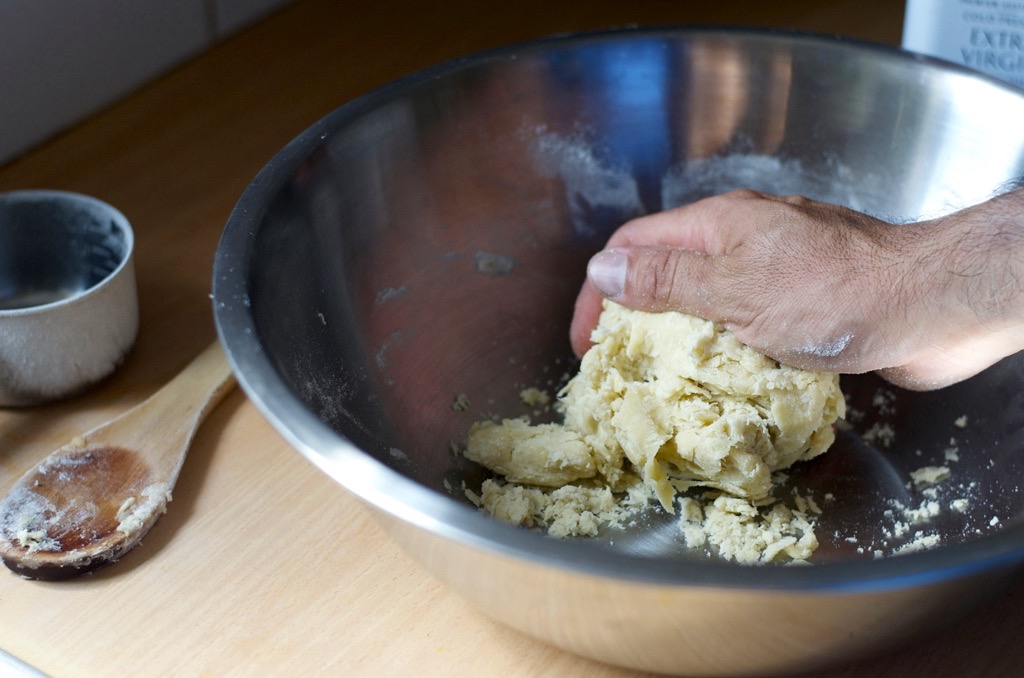 Depending on your flour, if the dough looks a little dry, just dampened your hands before kneading, and this should make it a little easier.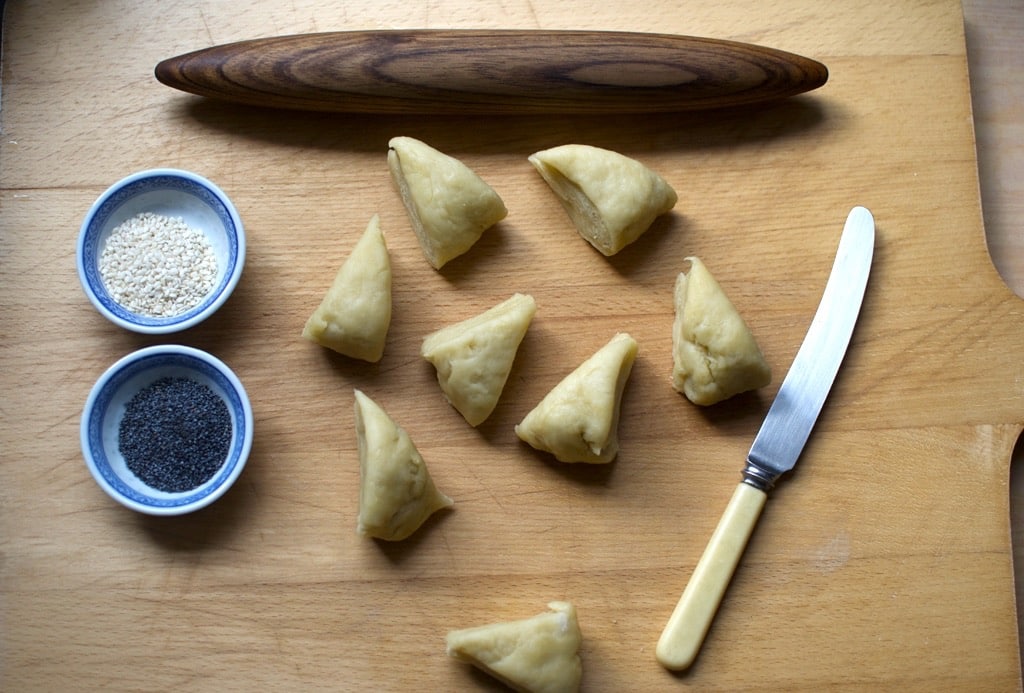 Divide the dough into eight portions. Then roll your dough out just a little, adding a small sprinkle of some of your 'extras' if you are going to.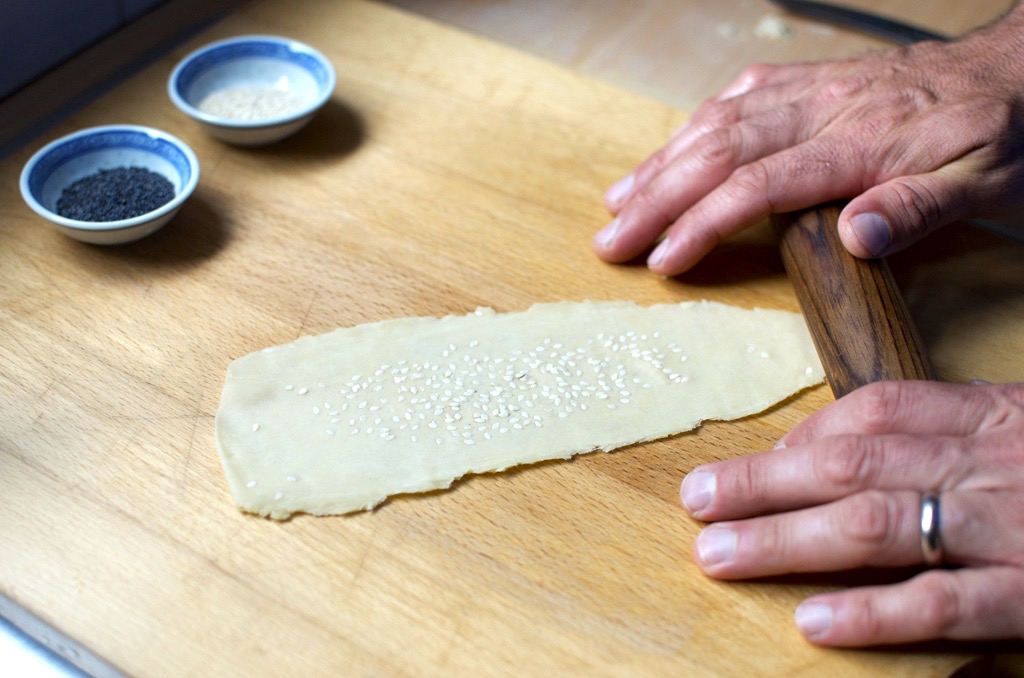 Roll out the dough as thin as you can without it breaking.
Roll your extras in, (like the sesame seeds) as this will make sure they are well incorporated into the crackers.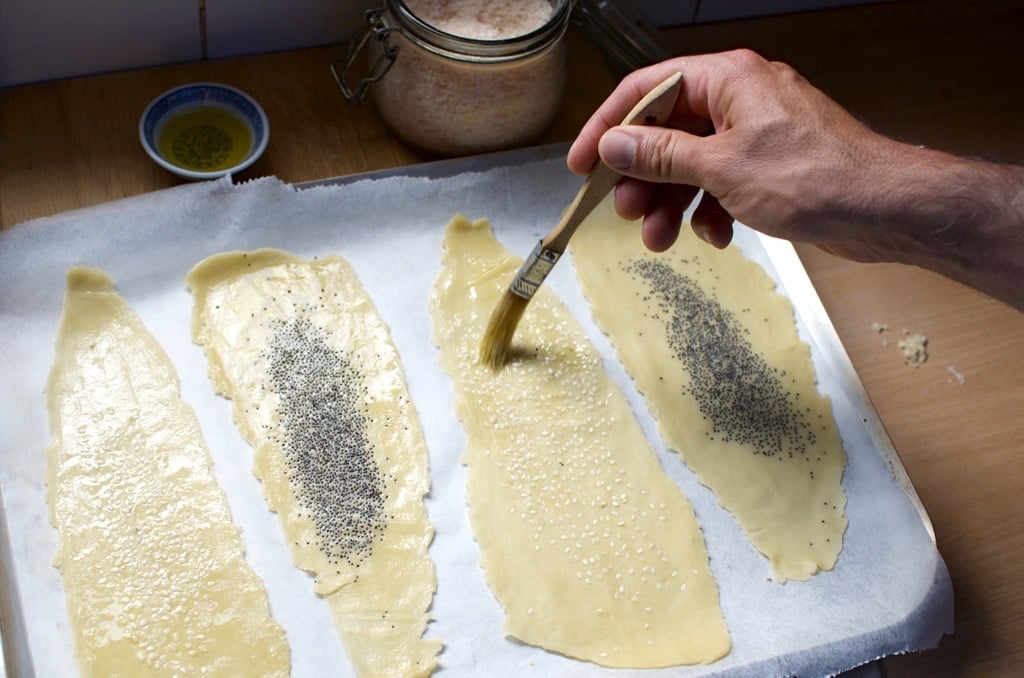 Lay dough strips on a tray and brush with a little extra olive oil on the top; add a sprinkling of extra salt if you wish.
Bake at 200C for approximately 6-7 minutes, then switch the trays around in the oven – top to bottom – and bake for another 6 or so minutes or until lightly golden in colour. Crackers should be crispy through.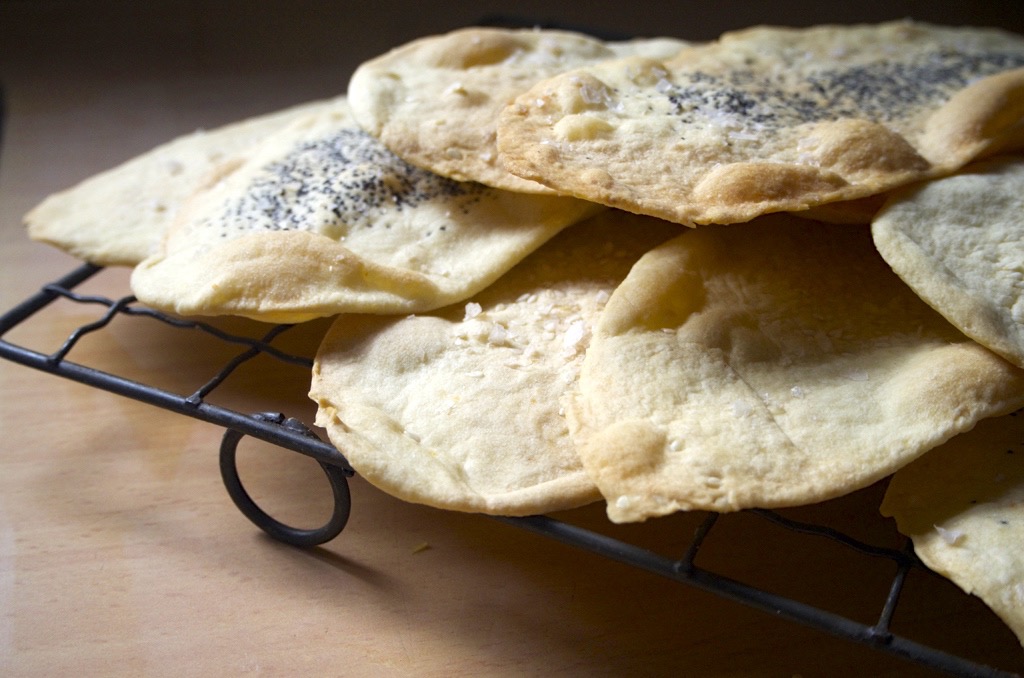 Cool on a wire rack and store in an airtight container.
Or you can gently break them up and serve them straight away with your favourite summer dips. Best. Crackers. Ever.
Your guest writer today is Brydie Piaf – home baker, maker, blogger, photographer and wrangler of small people. Brydie blogs at CityHippyFarmGirl.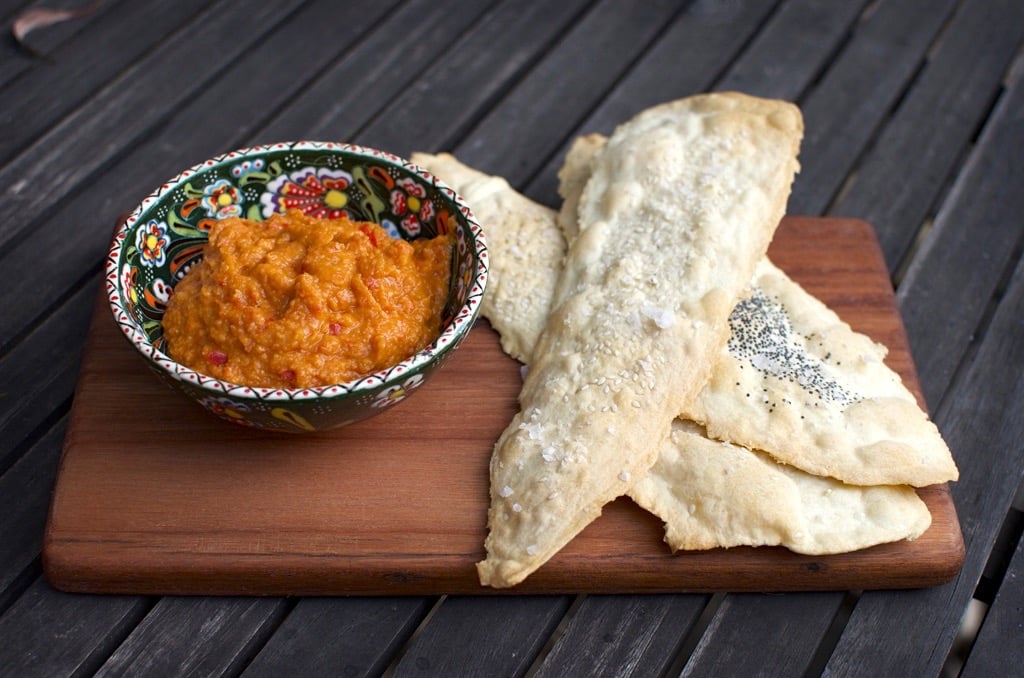 Happy holiday making, folks! We're looking forward to making these in a bit of downtime this coming week, and we hope you're headed for a small break too ~ Kirsten.