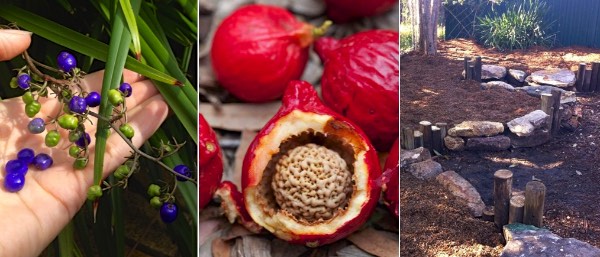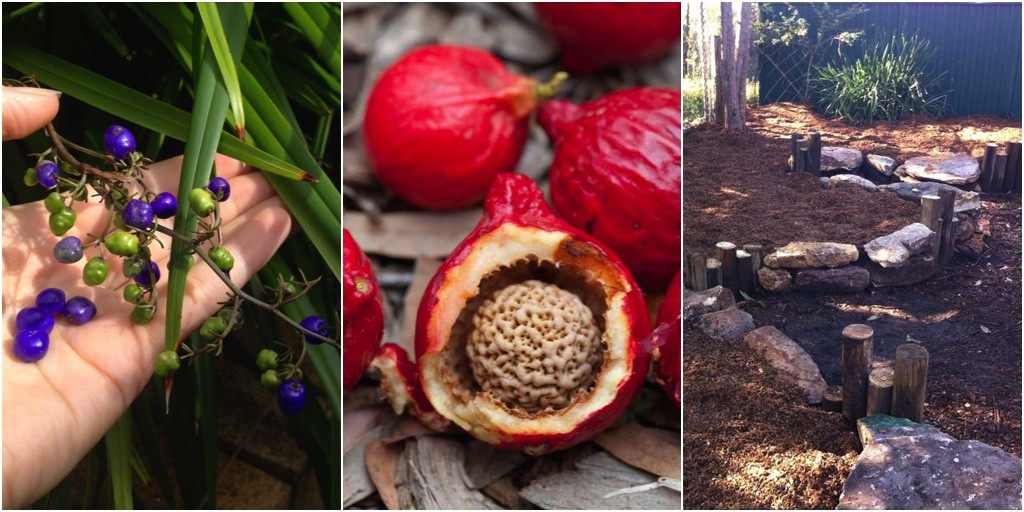 Planting some bush tucker plants is a great way to increase diversity and resilience. Here's some tasty, compact suggestions for bush tucker gardening on the small.
The Australian continent is full of unique indigenous food plants that look and taste entirely unlike anything else you'll typically see growing in an everyday edible urban garden, with its carrots and tomatoes and spinach.
Time to address that balance, wouldn't you say?
And they don't have to be big, either. While the many native edible tree crops such as quondong, illawarra plum, macadamia and small-leafed tamarind are a fine and tasty asset to larger gardens, if you've only got a little space, there's still plenty to choose from to plant.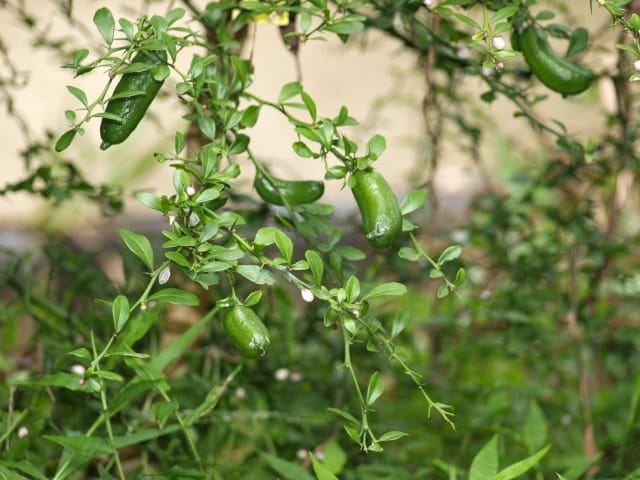 Finger Lime
The finger lime, Citrus australasica, has been called 'lime caviar' on account of the bead-like morsels of citrus-y goodness that the fruit contains.
It's a small and thorny shrub, native to the rainforests on the border between NSW + QLD, which yields delicious limes coloured from pink to green, depending on the variety.
This is an understorey rainforest shrub, so consider that when you're choosing it's place in your garden, either under another, larger plant, or in a pot – dappled shade in an un-exposed nook will give the best harvest.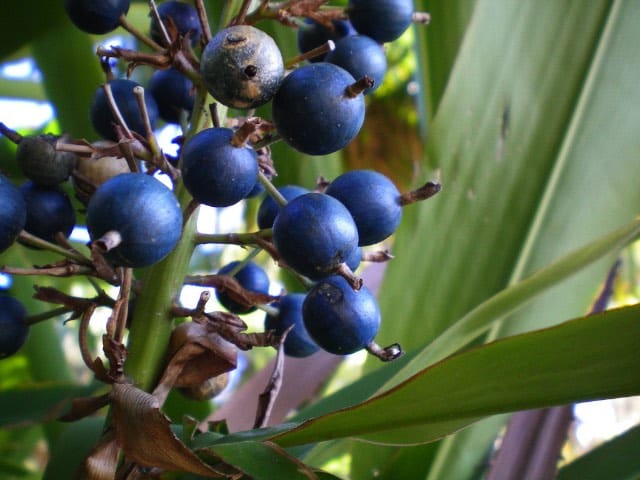 Native Ginger
Native Ginger, Alpinia caerulea, is another understorey rainforest plant – this one's a herb, that grows up to a few meters high if allowed.
The blue berries are sour but delicious, and you can use them dried in teas. The young shoots are an excellent ginger alternative in cooking.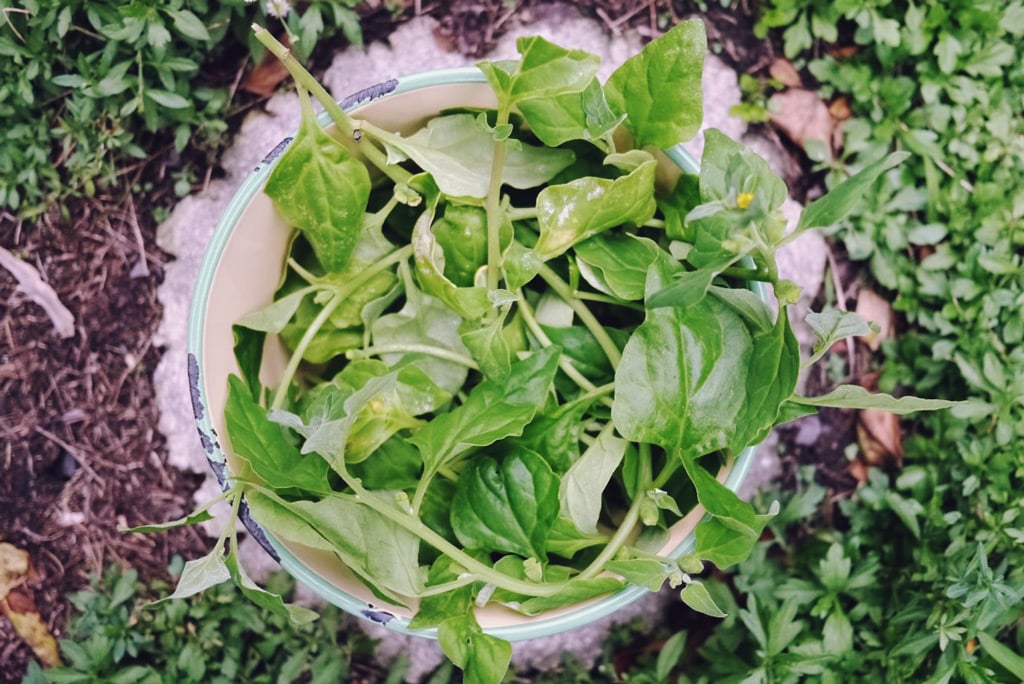 Warrigal Greens
Warrigal greens, Tetragonia tetragonioides, is also known as New Zealand Spinach, and Botany Bay Spinach.
It's a delicious and hardy groundcover that grows from Victoria to Queensland from the beach up to the forest, and make a perfect edible living mulch underneath a potted citrus tree.
The leaves are edible and should be treated like silverbeet – they have some oxalic acid in them , so blanch before using. Warrigal greens works well in pots and vertical gardens, thanks to its hardiness and ability to adapt.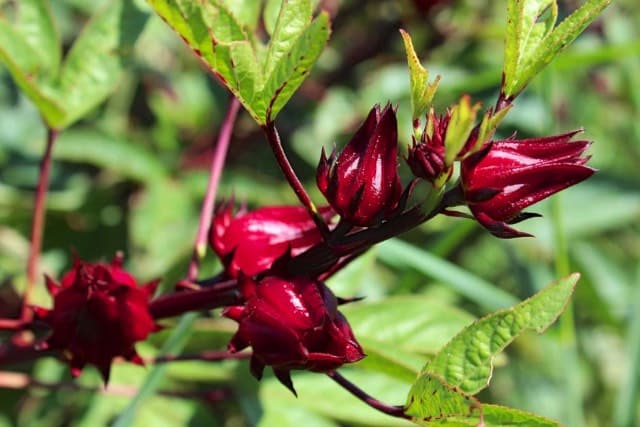 Native Rosella
Native Rosella, Hibiscus Sabdariffa, is technically from South Africa but now considered naturalised in Australia (please comment below if you know the story with that?).
We love this plant – it's a shrubby bush, great for pots, that puts out yellow hibiscus flowers in Spring, followed by the delicious red flower calyx in late Autumn.
The whole plant is edible – shoots, leaves and roots, and the red calyxes make great jams and cordials, or are preserved whole in syrup.
Of course, this is just the beginning – there are hundreds of other bush tucker plants suitable for your small garden.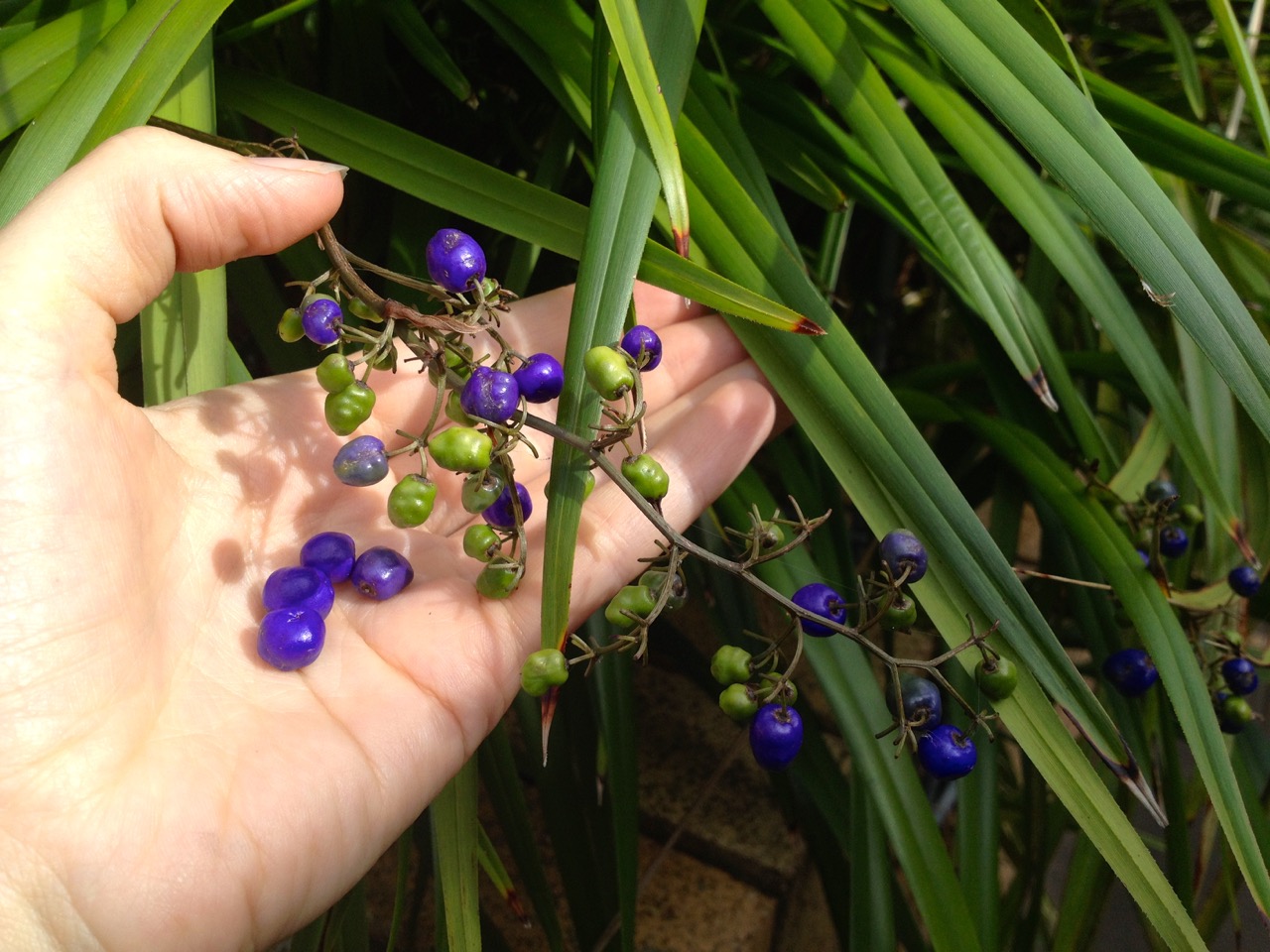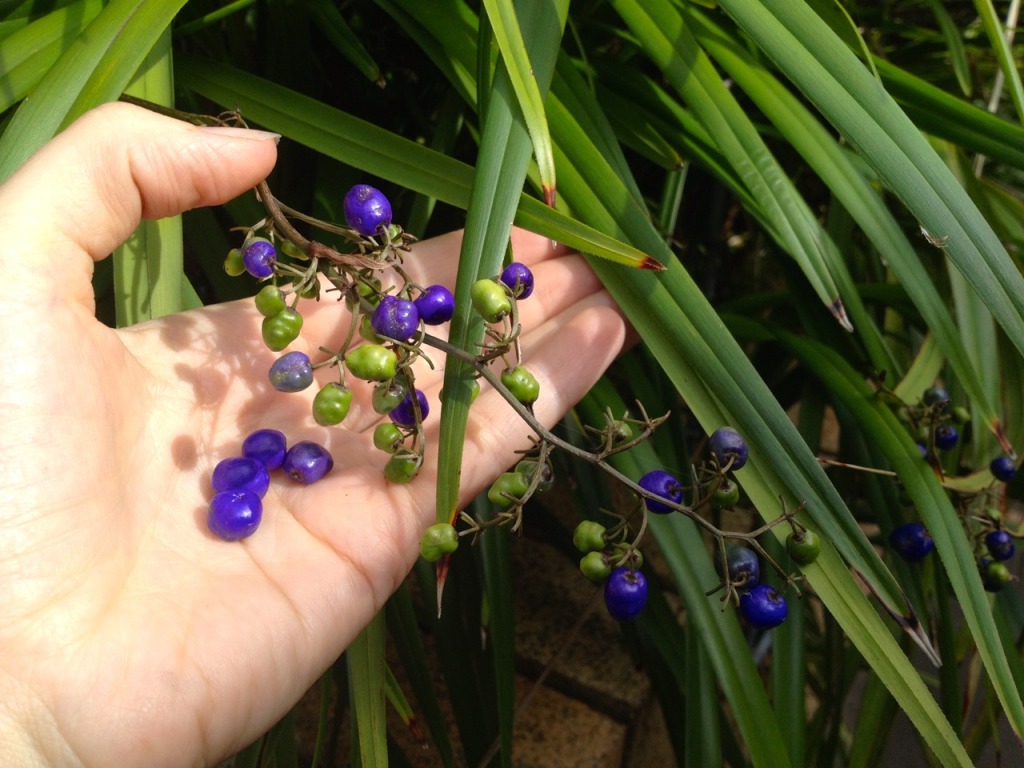 Blue Flax Lily
Blue flax lily, or dianella caerulea, is a hardy perennial bush perfect for poking in the dry corner of a bed or a pot.
It's natural range is from Victoria to southern Queensland, and it puts up with a range of growing conditions.
The Blue Flax Lily flowers in Spring, followed by flushes of edible blue berries, which are sweet and delicious. You can use the leaves to make a sturdy fibre suitable for weaving also.
BUT! A word of caution – be careful not to confuse dianella caerulea with the similar-looking dianella tasmanica, which is said to be toxic. Here's a bit more info on blue flax lily and how to tell different species apart.
Bush Tucker – good books + further resources
What native foods do you cultivate at your place? We'd love to hear…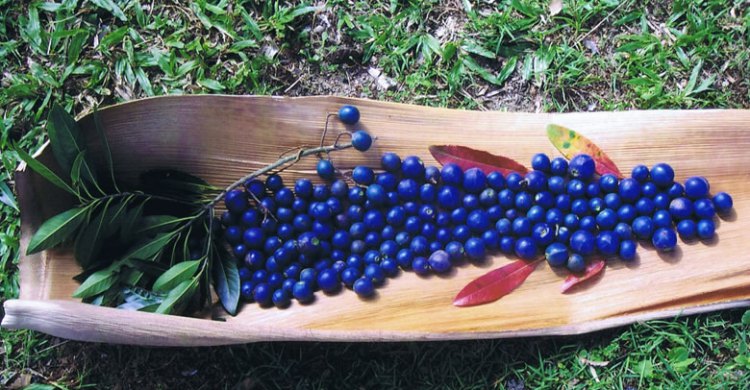 We acknowledge that the successful historical stewardship of all the plants discussed above is due to the last many thousands of years in which Indigenous Australians practiced a type of agriculture that was far more regenerative than most other cultures to date, which has resulted in one of the longest continuous cultures of humanity. More…