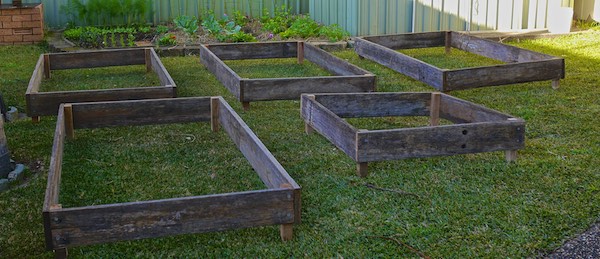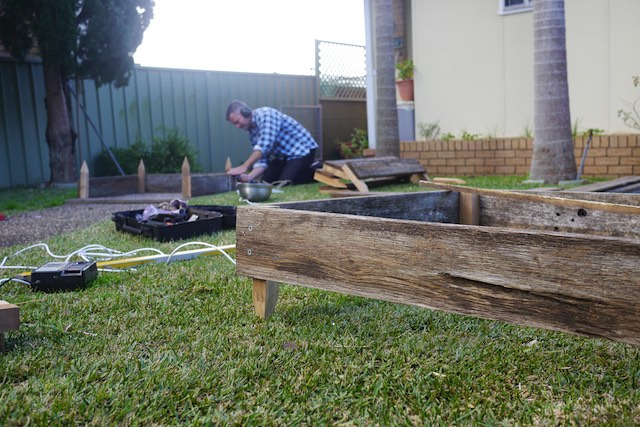 Here's how we made some quick garden beds from scrap timber with everyday tools.
These took us a morning to make, and they should last quite a few years.
We made these beds this way because we're living in a rental property, so investing in the cost and time of creating permanent veggie beds isn't an option.
That said, these will do a great job of keeping the soil in and the grass out of our annual vegetable patch for a year or two.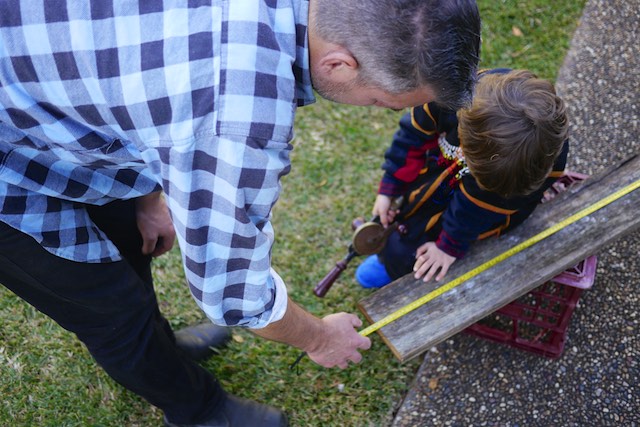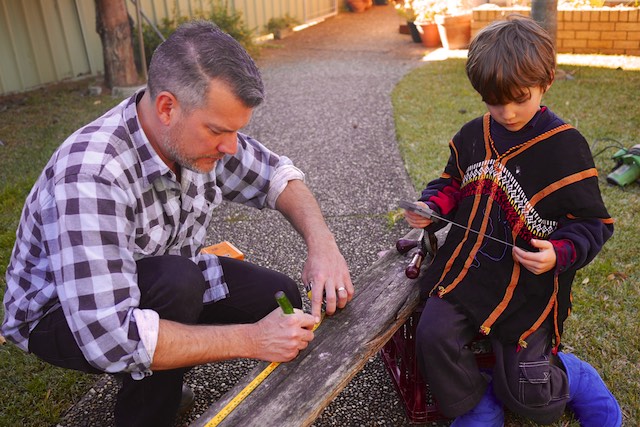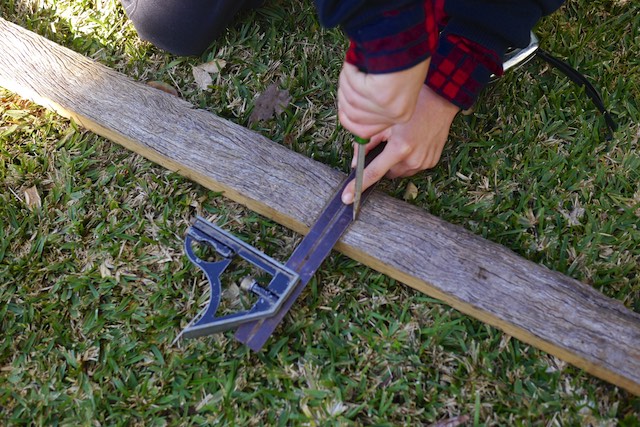 What You Will Need
A plan for your veggie patch
Scrap timber
Fat garden stakes (easy to find at a garden supply shop)
A circular saw
A drill (+ a hammer drill, if you can)
Countersunk screws
Clamps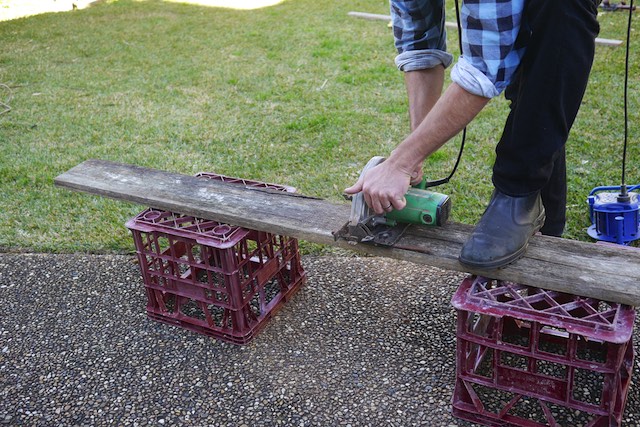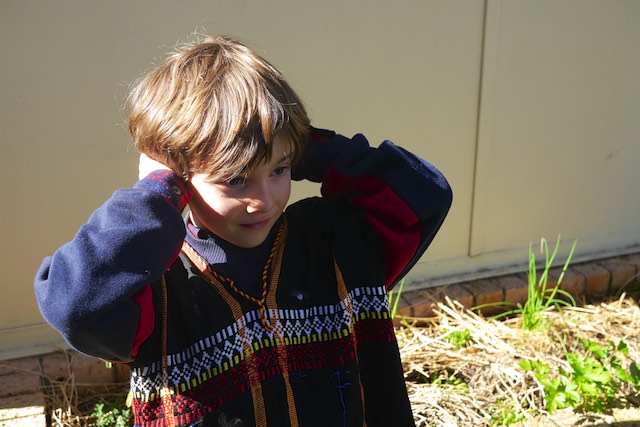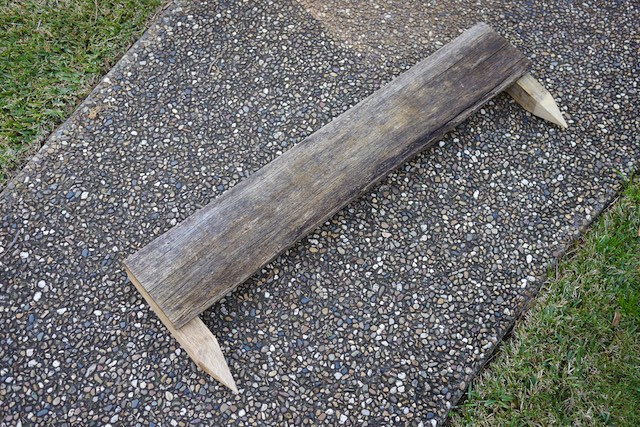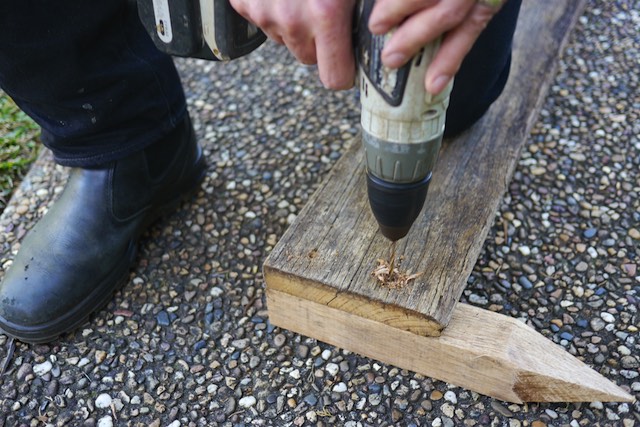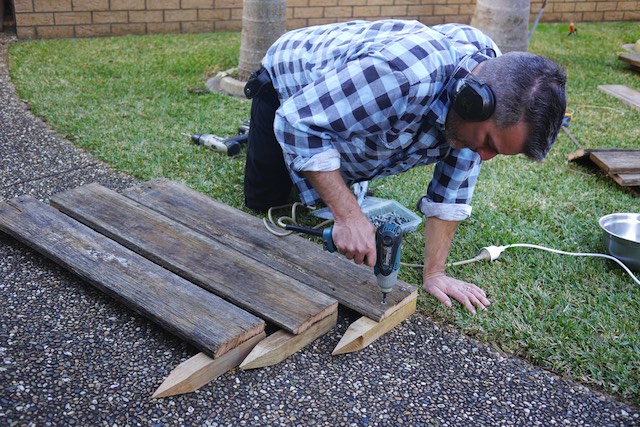 How to do it
Firstly decide on the size of your beds, which may be defined by the length of timber you have available. We went with 1m x 2m beds.
Measure, mark + cut your timber to size. Then, place a chunky garden stake under each end of the timber of your bed's short sides, drill it out, and sink your screws.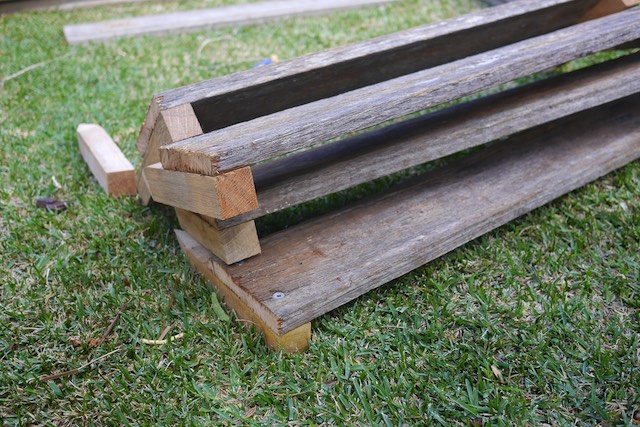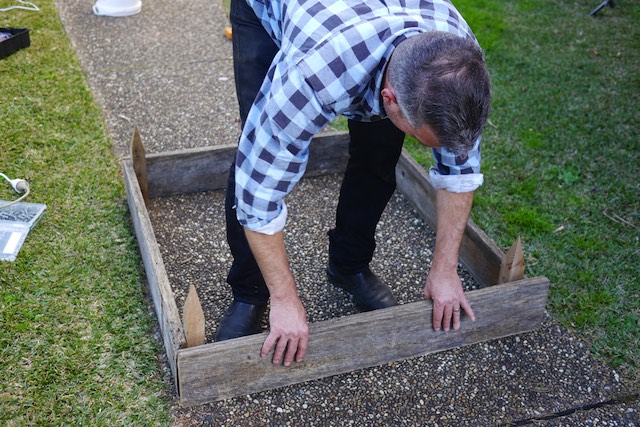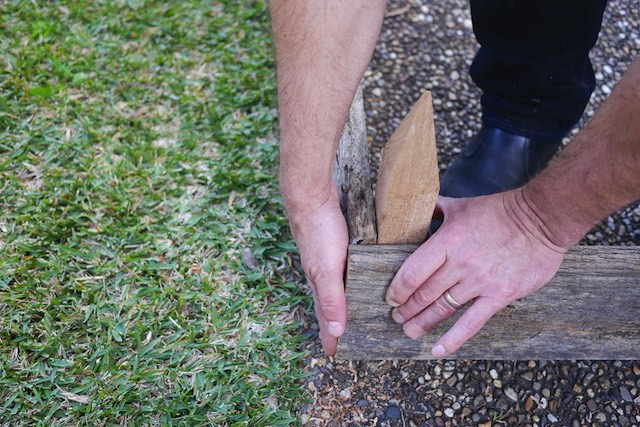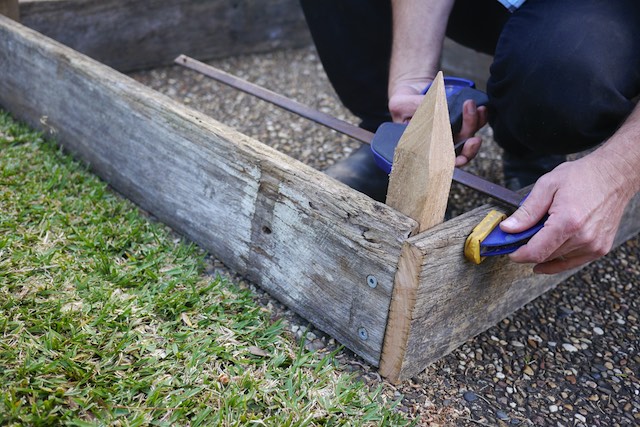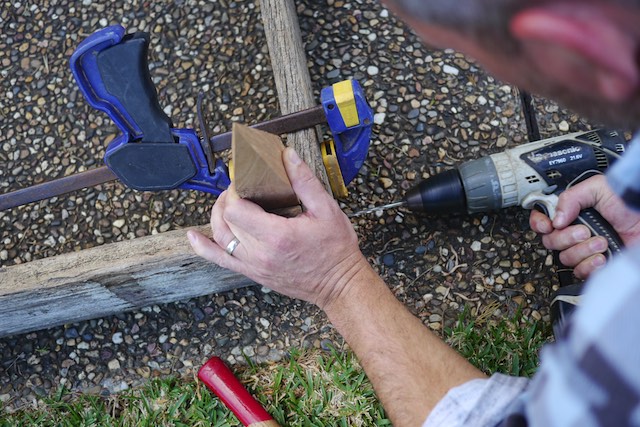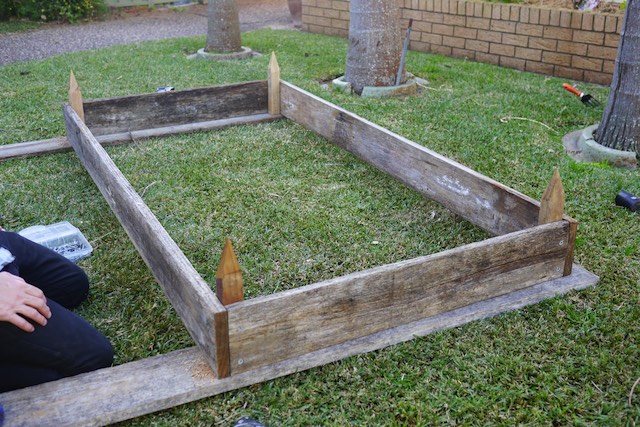 We found making all the end bits worked well, because then all the stakes are attached.
After that, it's a matter of attaching the sides in the same way. Clamps help here.
And there you go, you've made a castle! I mean, an upside down garden bed.
Flip it over, and you're ready for the next stage – getting the soil in your bed ready.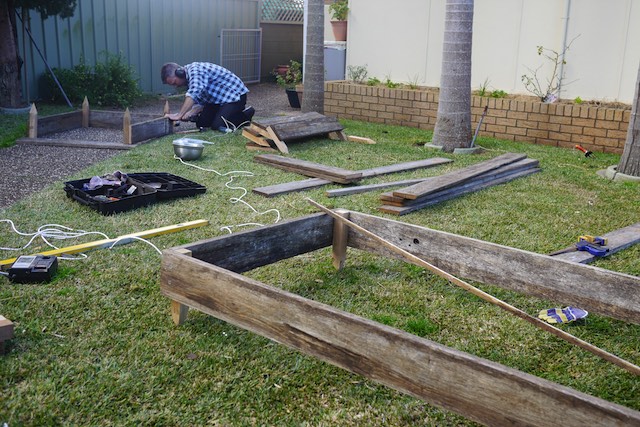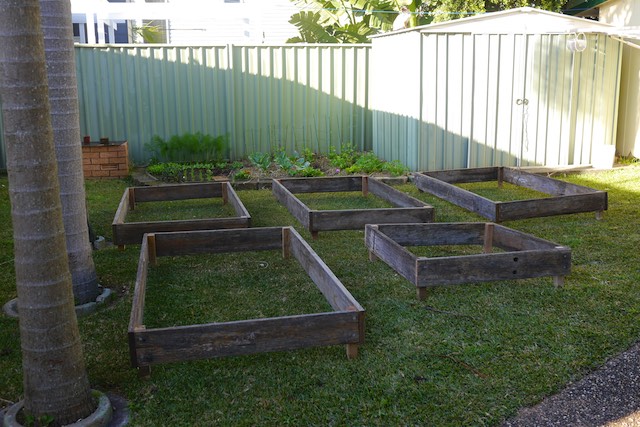 Where to from here
Now that the wooden bed surrounds are made, we're going to scalp the lawn to the bed sizes, double dig the beds, and drop the wooden surrounds in.
The stakes should hold the beds firmly in place, and sinking the bottom lip of the wood beneath the grass level should help with grass invasion.
As said above, if we were making permanent raised beds, we'd take a different tactic to both the bed surrounds, and the bed preparation.
There's lots of other ways to make garden beds – with no-dig methods, with gabions, wicking beds or market garden style, to name a few.
It all depends on your context, which includes your bioregion, your resources, your land, what food you want to produce, and in what timeframe you want to produce it…
But this is an exercise in temporary food production, that's low cost and low impact, with a high vegetable production output.
These beds are the next step of our home food supply, following on from the existing garden bed that we renewed and double dug 6 weeks ago.
That bed is now supplying a daily ration of mizuna, lettuce and rocket, with the beets, carrots, fennel and brassicas coming along nicely.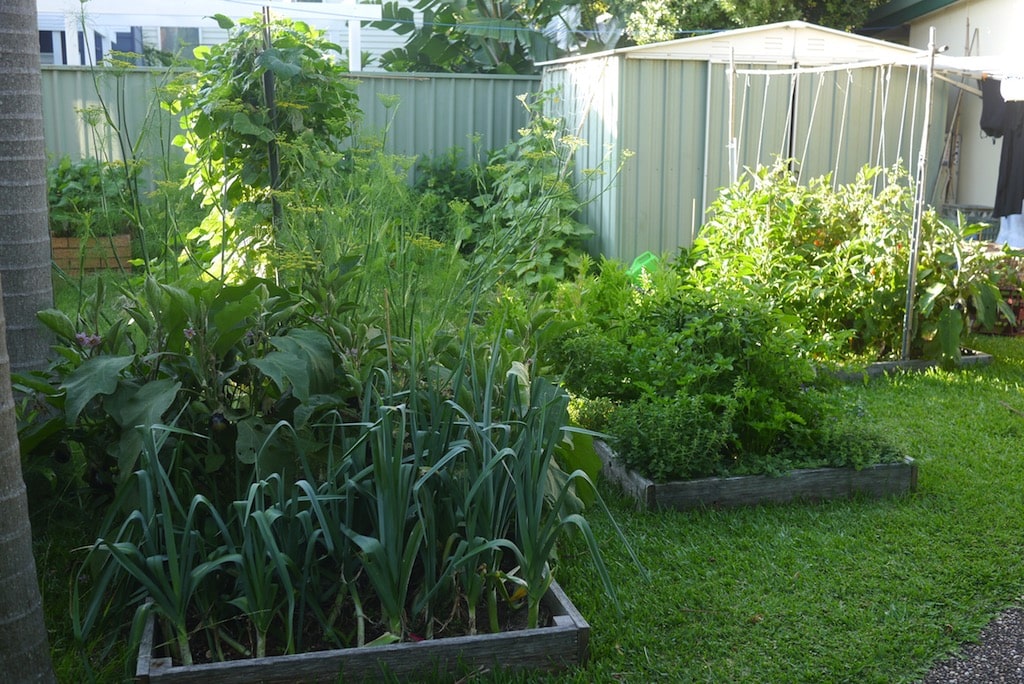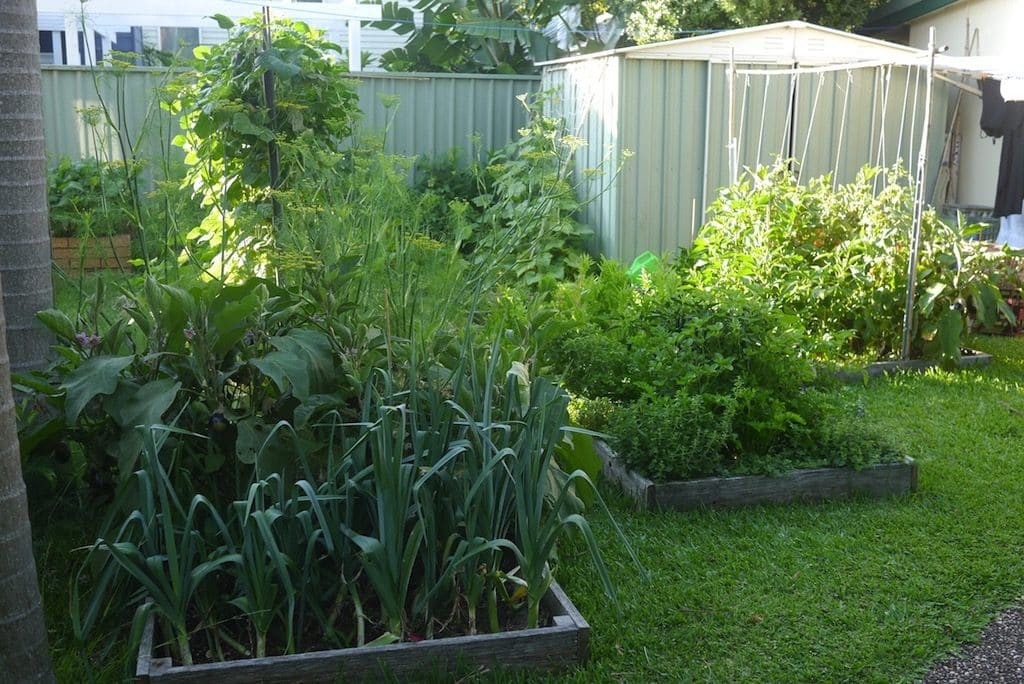 (the garden beds, sometime later in that summer)
It feels very good to have a little bit of our food being harvested right at our back door, once more.
I cannot wait to get these new beds planted with spring and summer crops.
Is there anything more fun than vegetable gardening? I think not. Come on Spring.
Have you made, or are you planning to make garden beds? We'd love to hear what worked for you…