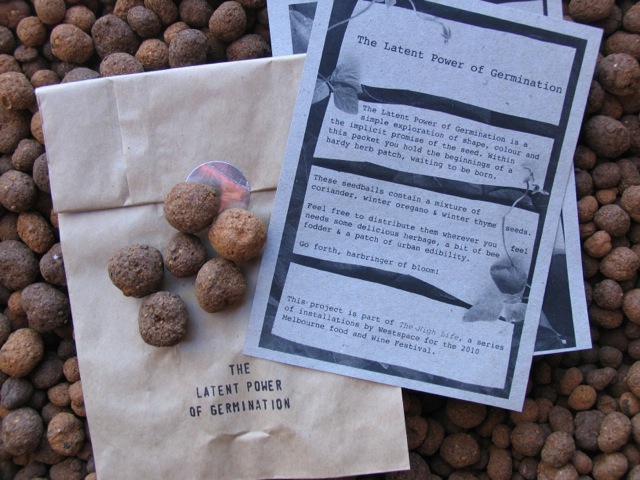 Just a little note of an off-site project of ours happening in Melbourne this month as part of the 2010 Food and Wine Festival. Westspace's series of rooftop installations entitled 'The High Life' is part of The Edible Garden initiative being spearheaded by the venerable Diggers Club as part of this year's festival.
Kirsten's contribution to this series is a seed ball project entitled The Latent Power of Germination and will be up on the rooftop of the Order of Melbourne from the 16-23 March, and also throughout the city thanks to hundreds of complimentary packets of seed balls. You can read all about it at Westspace's The High Life project page.
So if you live in Melbourne, please come along, sneak a peek, pick up a packet and off you go, a veritable harbringer of bloom.