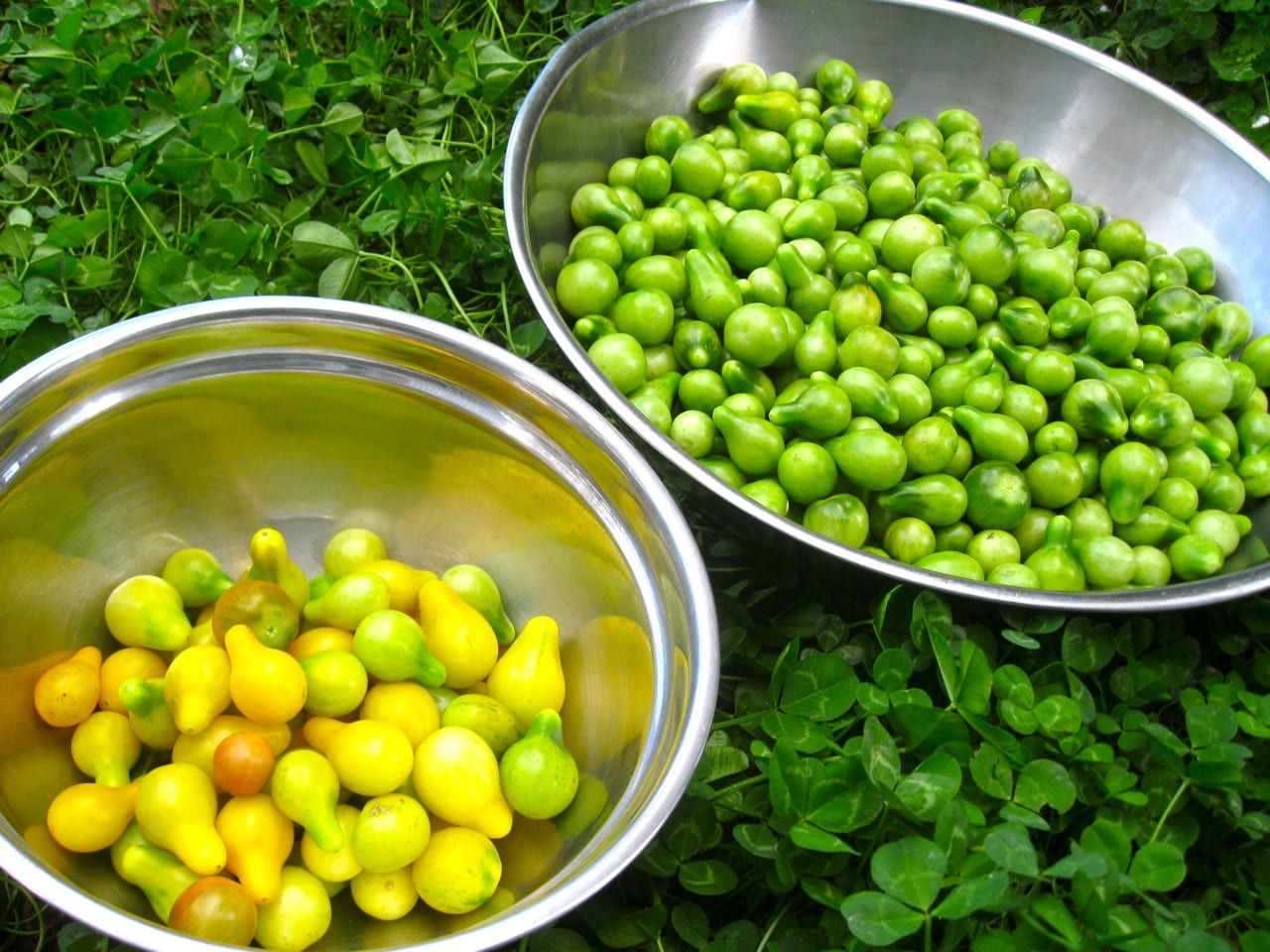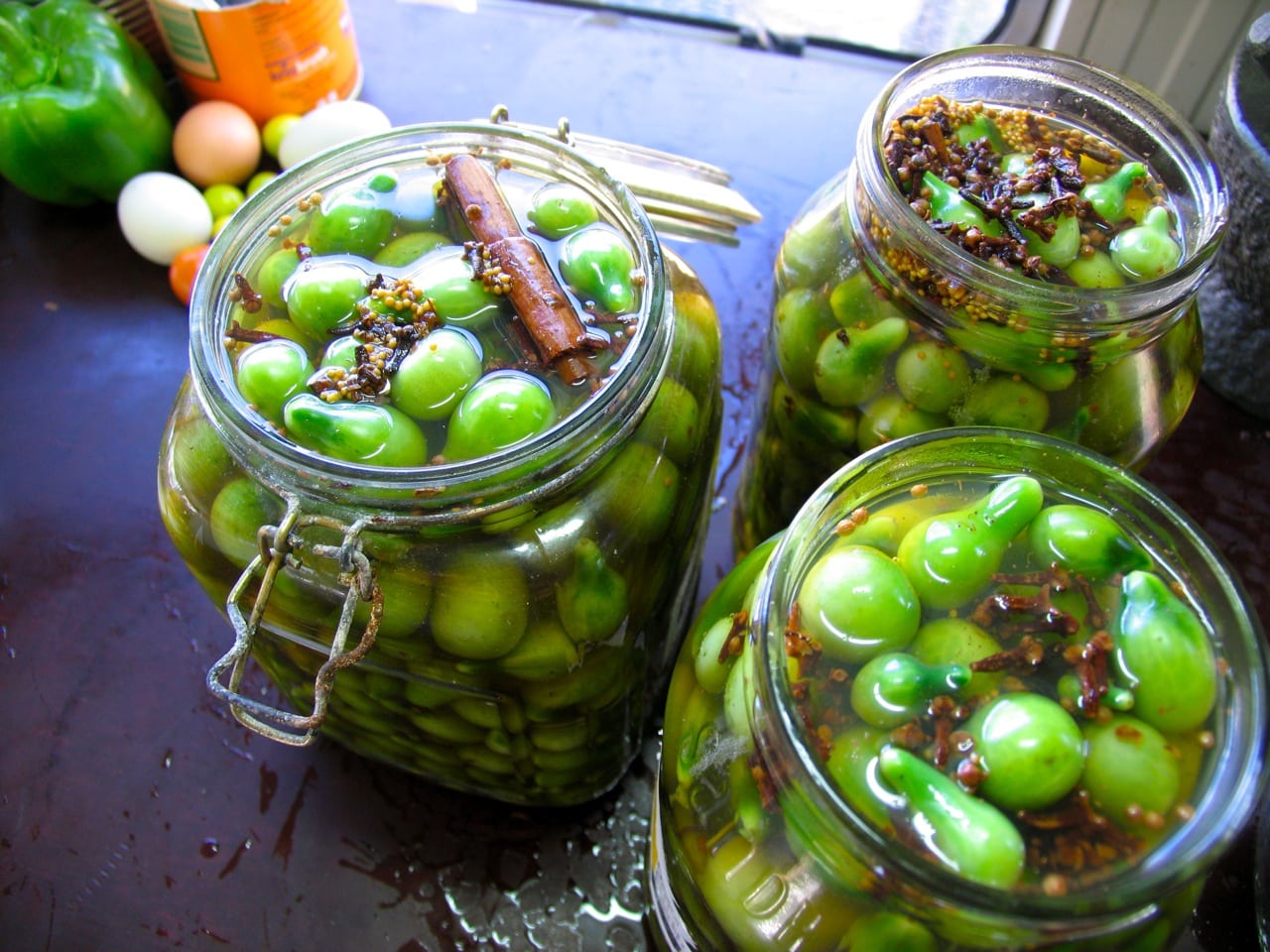 At the end of a weirdly unseasonal summer, we have more green tomatoes than we can count. Especially the little ones. This is definitely the easiest way i've discovered to make the most of them for winter and beyond – pickling them whole!
All you need is some big jars, many little green tomatoes, water, vinegar, sugar and some spices. The process is fast and it's easy, and the result is both yummy and versatile.
It's been a weird summer here at Milkwood. The bees didn't like it, and neither did our tomatoes. So many green ones! And the first frosts will arrive any day now – which will mean the official end of tomato season.
Ashar (poor kid) has spent all summer in the garden with me, hearing my daily refrain of "try to just pick the ripe ones, darling! Leave the green ones, they're not ready yet!" But finally, in the lead-up to making pickles, he had the opportunity to pick to his heart's content. Happiness is a two year old with his hands full of green tomatoes.
Whole pickled Green Tomatoes
The amount of ingredients you need depends on the volume you're making, so here's what you need in 'parts'. Figure out what your own 'part' is (one cup, four cups, whatever) and take it from there:
2 parts raw sugar
3 parts apple cider vinegar
8 parts water
1 part spices (I used cloves, yellow mustard seeds & coriander seeds)
Put all the ingredients in a big pot and bring to the boil. Meanwhile, sterilize your chosen jars (I put ours in the oven on low for 1/2 an hour, without their lids). Wash all your tomatoes, making sure you discard any with imperfections. Pack your little green tomatoes into your freshly sterilized jars. Squish them in a bit to make sure they're well packed.
Take pickling mixture off the boil, and ladle the mix into your jars over tomatoes. Make sure you get all the spices into the jars. The quicker you do this part, the better. Make sure the pickling mixture fills the jars entirely.
Seal jars with clean lids and put somewhere cool for at least 4 weeks. Open, eat and enjoy.
How easy is that? Not bad for a low-fi cook, like me. I will also be trying this mix with our bigger green tomatoes, but I'll cut them into quarters or 8ths first. The above recipe would also be great with a heap of garlic cloves added to the jars, but we just planted all of ours!
Happy autumn pickling, everyone.