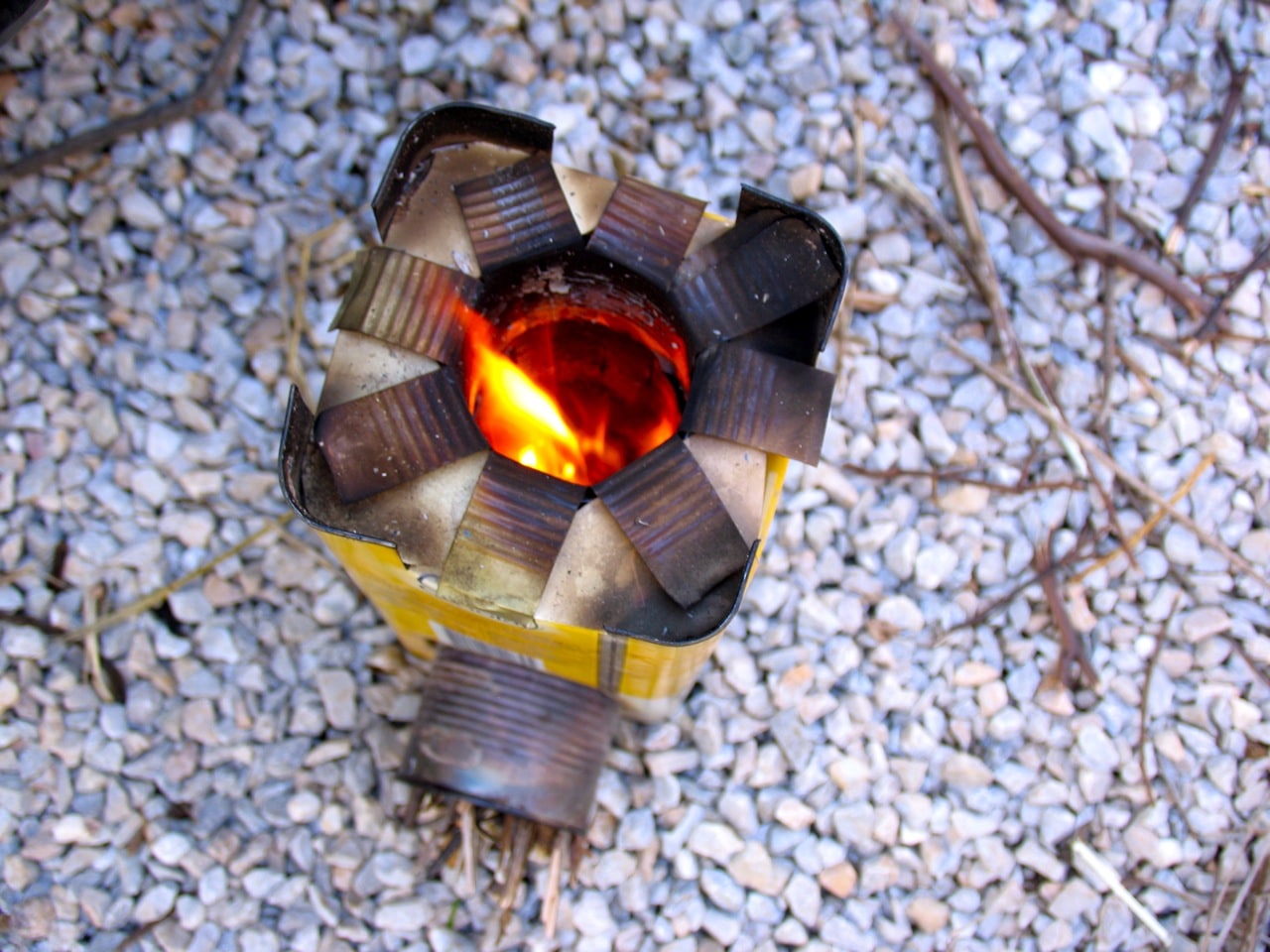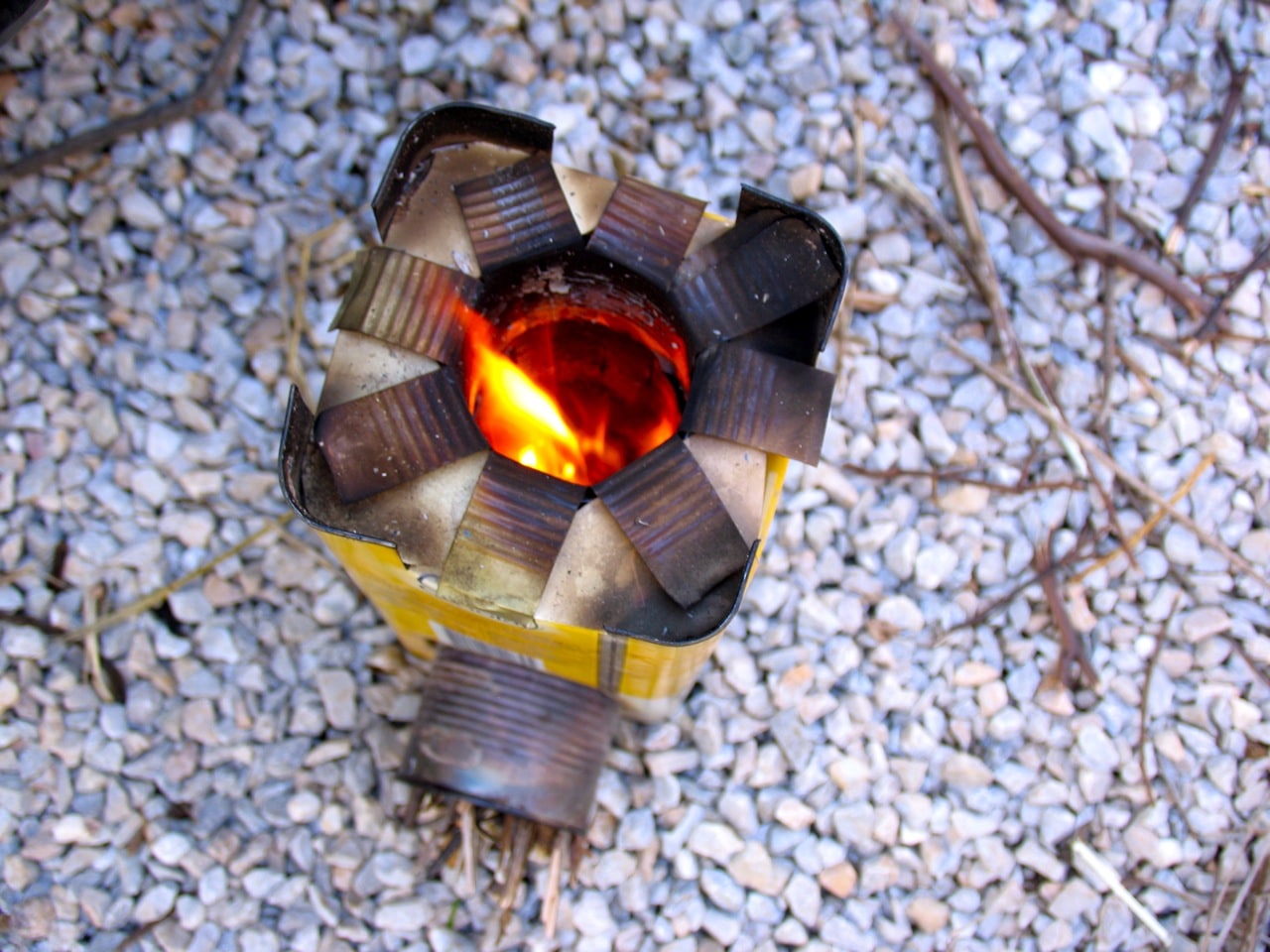 Rocket stoves have become a part of our lives at Milkwood Farm. They're hyper energy efficient, can be built out of rubbish and result in more usable heat that any other wood-burning system we've come across. Big love.
It doesn't take long to be besotted – everyone who needs a wash at our farm heats the water for their showers using our fabulous rocket-powered shower water heater, which works a treat. So now we're graduating to using rocket stoves for that article of post-shower bliss, the hot cup of tea. Enter the mini rocket stove.
Following on from the rocket powered shower (our rocket stove hot water system), we've been aching to try other types of rocket stoves.
This is our first model of a mini rocket stove, constructed by Milkwood interns Kade, Amelie, Bel and Chris. We got inspired when our friend Dan Harris-Pascal visited the farm recently with a mini rocket stove that he'd constructed, and made us a cuppa on it. We were sold!
Now all we needed was some tin cans, something to snip them with, and some ash to insulate the riser, to make our very own.
Verdict:
This rocket stove was good fun, easy, and very quick to make. The material costs were zero, as it was made out of rubbish. As such, it's a great idea that could no doubt be improved apon, as it's so easy to do. And the best bit – every time you need to test it, you get to make a cup of tea! This is our kind of technology.
Rocket stove resources:
Related posts: