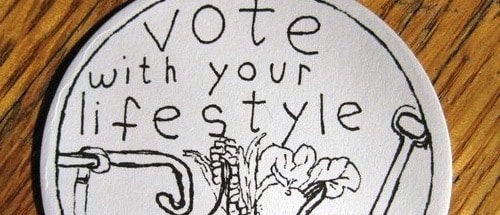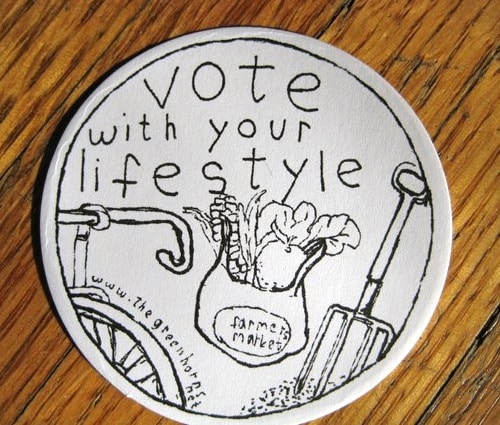 The night before our workshop with Joel Salatin at Jamberoo, there's going to be an awesome evening. It's the Australian premiere of The Greenhorns, a new and funky film on young farmers. And Joel Salatin will be there, slurping soup and talking farming.
The Greenhorns is a great new film we discovered recently and have brought to Australia. It's  made by young farmers, for young farmers, and for young wanna-be farmers. The Greenhorns tells it like it is: farming is hard work, a super worthy cause, and the ultimate in rebellion in the face of our current food system.
When: 1st August, Doors open at 5:30pm
Where: Gerringong Town Hall, Gerringong NSW
Includes presentation by Joel Salatin, a screening of The Greenhorns, and tastes of Illawarra local produce.
Tickets : $15 or $10 concession – ticket price includes film and light supper. Bookings are essential, as places are limited.
To reserve your place, please call the Kiama Council booking line on 4232 0400.
The Greenhorns also have a really excellent website. Okay *I know* it's American and not Australian, but, apart from being a great film, the way they've approached things in terms of resources and networking is seriously inspiring. And a lot of their resources hold true no matter what western first-world country you live in, so have a good browse.
One last plug for our Joel Salatin workshop that will happen the following day on Aug 2nd. It's going to be a truly inspiring experience. We hope to see you there.
Joel Salatin is appearing at this event courtesy of Milkwod Permaculture, as part of our Fair Share Policy. Joel's Australian 2011 tour is happening through RegenAG. Many thanks to Rebecca Bogie at Wollongong Council, Slow Food Saddleback and everyone else who's contributing to what will be an awesome event.
Related posts: