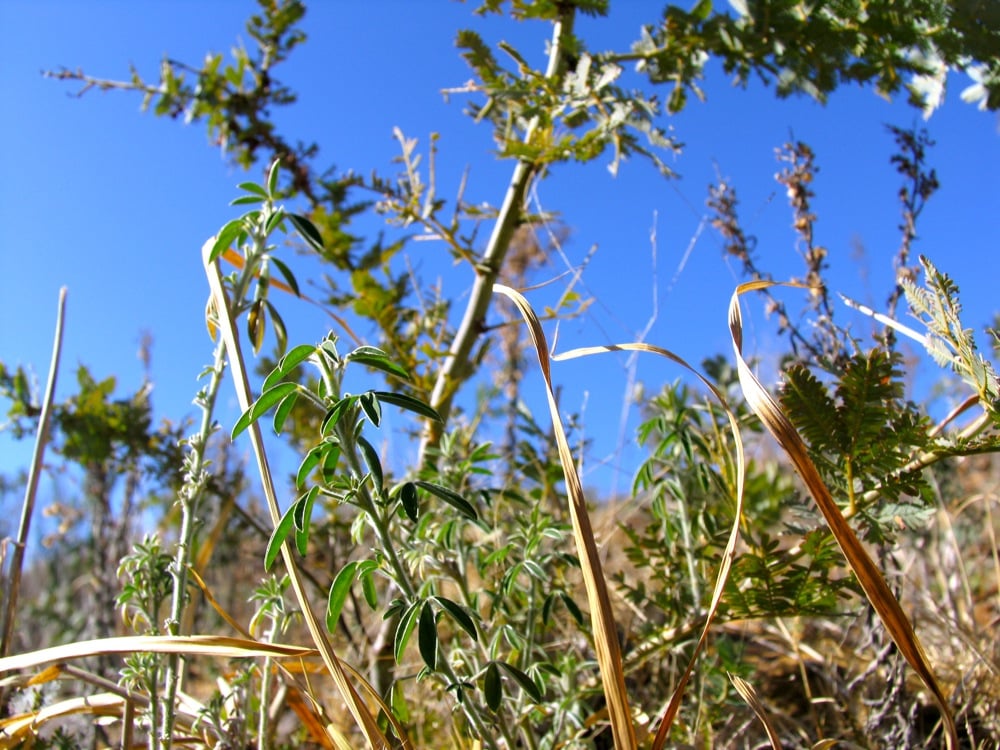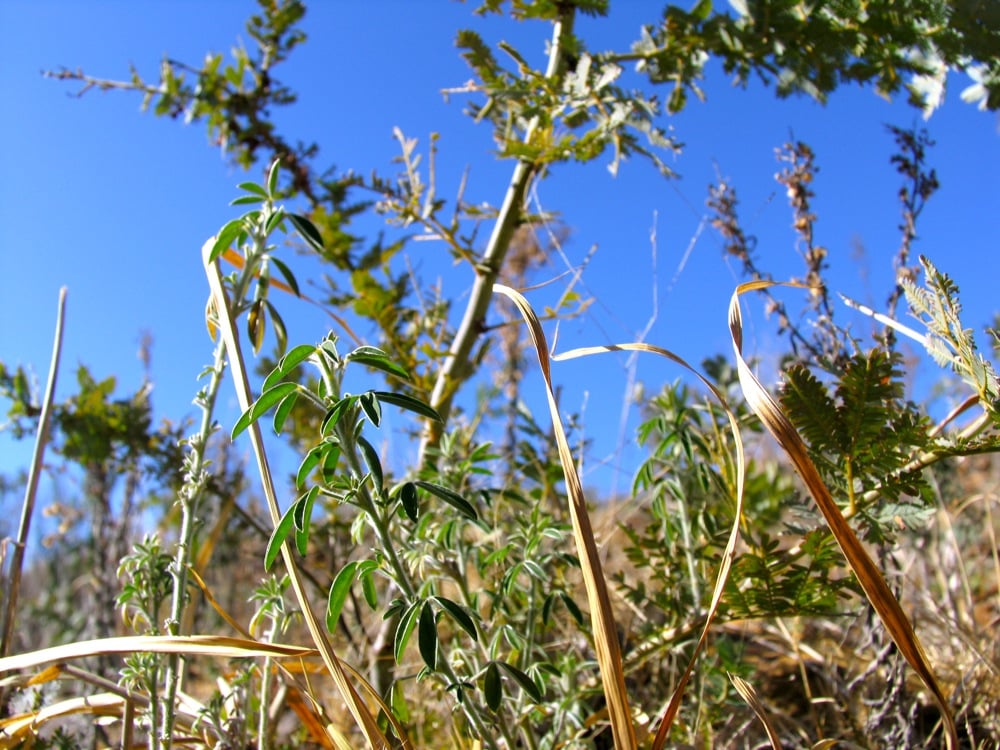 While we started off experimenting with annual and ground cover species seed balls, to date I've been most impressed by how useful they've proved to help us establish trees in unlikely areas.
As I've mentioned before, we've been trying to figure out how to establish trees and increase biomass on the rocky, soil-deprived parts of Milkwood without breaking our backs or our hearts. And I think seed balls might hold the key.
Thanks to Milkwood intern Ko Oishii spending considerable time in 2009 tinkering with seed ball mixes and combinations, we've discovered a few things we can now share with you.
Though these might not seem like the most amazing revelations if you live somewhere lush and treed with abundant biomass and topsoil, for us at Milkwood, it's very exciting stuff.
The main revelation is that scarification works for seed balls. Scarification is the process some seeds need before they can germinate, and it's generally something that you do just before you plant the seed.
With seed balls, however, the point of 'planting' is by definition erratic, as it's determined by the next big rain. And for many of the nitrogen-fixing pioneer species we really wanted to get growing at Milkwood, scarification was the main hurdle.
Ko experimented with scarifying Black Wattle (Acacia mearnsii), Silver Wattle (Acacia dealbata) Cootamundra Wattle (Acacia baileyana) and Tagasate (Chamaecytisus palmensis) seeds by the boiling water technique, and then seed balling those seeds. It would appear that within the seed ball (a necessarily dry environment) the seeds went back into hibernation, and halted their germination post-scarification.
And then, after those seed balls had been distributed across Milkwood in particular areas, those seeds got activated in due course by a big rain which melted their clay coatings, and guess what? They grew, and they grew well.
Uhuh, I hear you say. Ok so you soaked some seeds, you put em in clay balls, and later on they grew. That's great, Kirsten. And your point?
My point is that we have many patches of Milkwood which are really inhospitable to plant life, and we want to change that. We have, for example, the suntrap – that failed top dam which is now a big rocky north-facing amphitheater, waiting to be reborn into a truly awesome microclimate (fingers crossed for bananas).
We also have the back-sides of our swales – long snakes of bare land through Milkwood which should, in a perfect world, be nodding with high grass. But they are not. Partly due to the drought, and partly due to us not having the time and resources to focus on them enough.
We also have all manner of rocky and bare patches, and places that we want better tree cover. But it's always a case of prioritizing time and resources to make it happen, and in balance with that is the likelihood of the trees' survival in yet another year of erratic rainfall.
And so that is why I am so excited about seed balled, nitrogen fixing, evergreen pioneer tree species that seem to be effectively gaining a foothold in these areas, where not much else has survived.
Lastly, we're really looking forward to getting our 'seed ball regime' solidified this season, so it's a part of the yearly cycles here to produce and broadcast this type of seed balls at Milkwood Farm.
Anyone out there got any successes or otherwise in relation to seed balling pioneer tree or shrub species?
Big thanks to Ko Oishii and everyone else who's experimented and pedaled our seed ball machine during this phase…
Related articles:
All our posts about seed balls