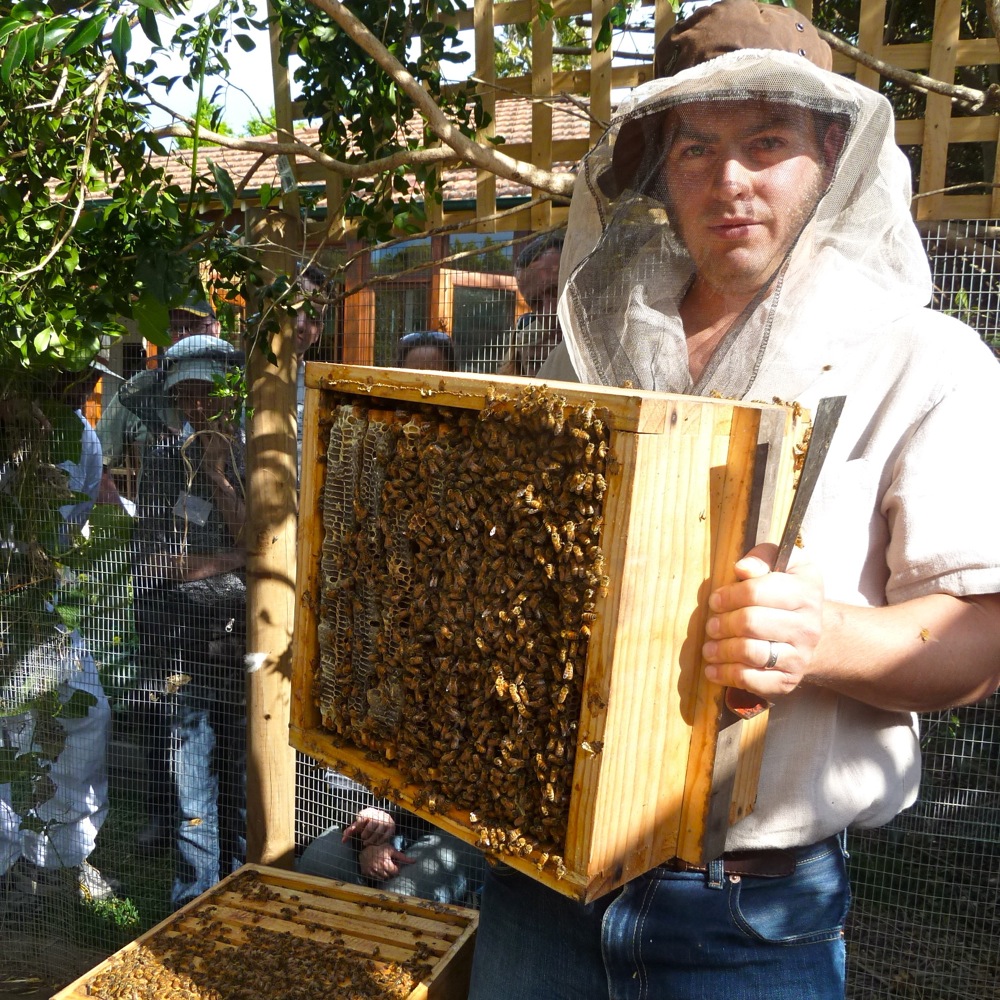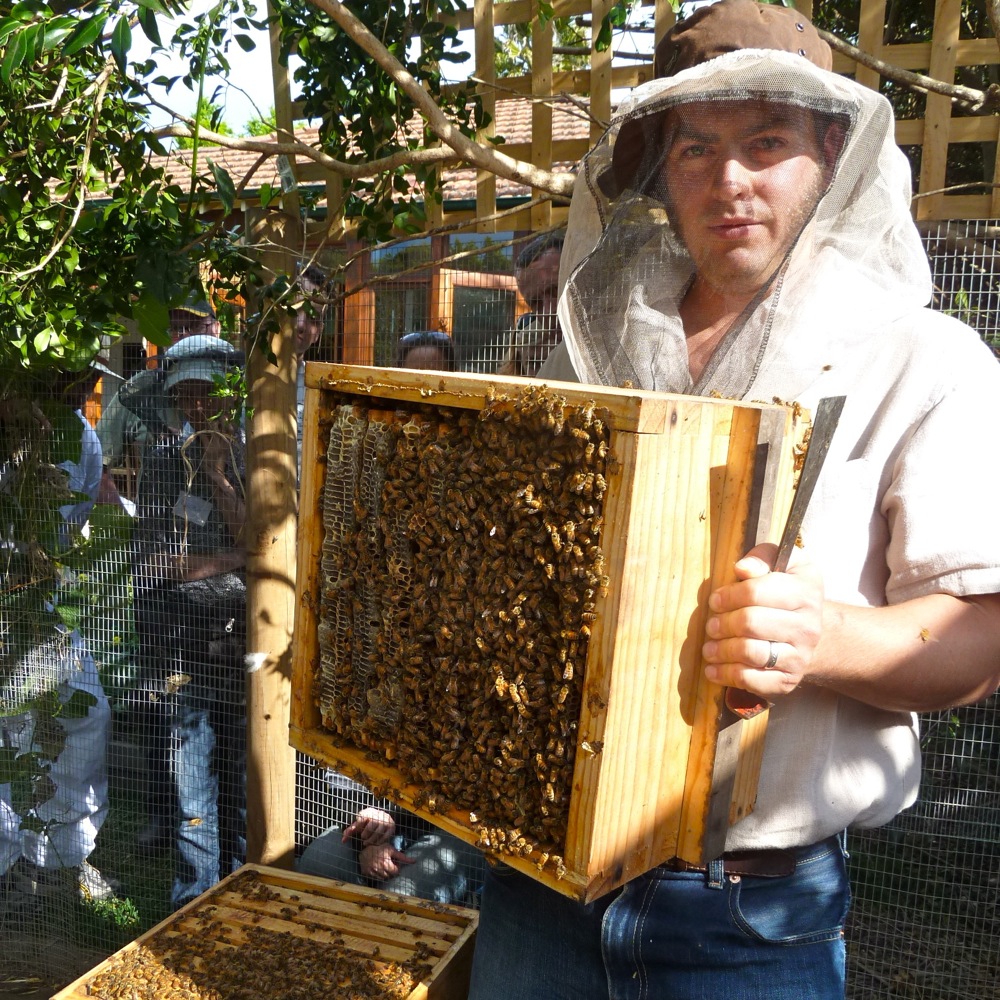 Last weekend Tim Malfroy checked Belinda's bees at her small urban apiary in Sydney. This is the apiary we take our Sydney Natural Beekeeping  students to as part of their course, so it was great to see how the hive had wintered. Spring has sprung in Sydney, and the bees were busily buzzing!
Belinda's warré beehive has been going since early spring last year, and it seems to be a fine example of urban warré beekeeping. Five boxes high, and full of honey, healthy brood and happy bees. The hive is located in Belinda's chicken run, which has a couple of benefits…
The first benefit is keeping her family safe from the unlikely but possible calamities that soccer balls etc can cause in the backyard. Since the beehive is inside an enclosed chicken run, there's little chance of a ball whacking into the hive and causing the bees to get cranky.
The second benefit is to the beehive itself. Small hive beetle is a big problem in Sydney and has devastated many an urban (and rural) apiary. Having this hive in the chookrun helps deal with this problem naturally.
The thing is, part of the life cycle of the small hive beetle is outside the hive, in the ground. The grubs pupate there, before crawling back up into the hive as adult beetles. So that means they need to make two trips from the hive to the ground nearby.
As you might guess, this is where the chickens come in. Chickens love beetles. They also love grubs. As an added bonus, the chickens are not at all bothered by the bees, and peck around the hive quite happily.
This is very good news for the beehive, as the chickens are taking care of their pest management issue by controlling the small hive beetle larvae and beetles, completely without chemicals, and producing eggs to boot.
Finally, the chicken run enclosure provides a fabulous trellis, up which can be grown leafy bee fodder plants. It's a great example of good permaculture design and honey chicken, all in all!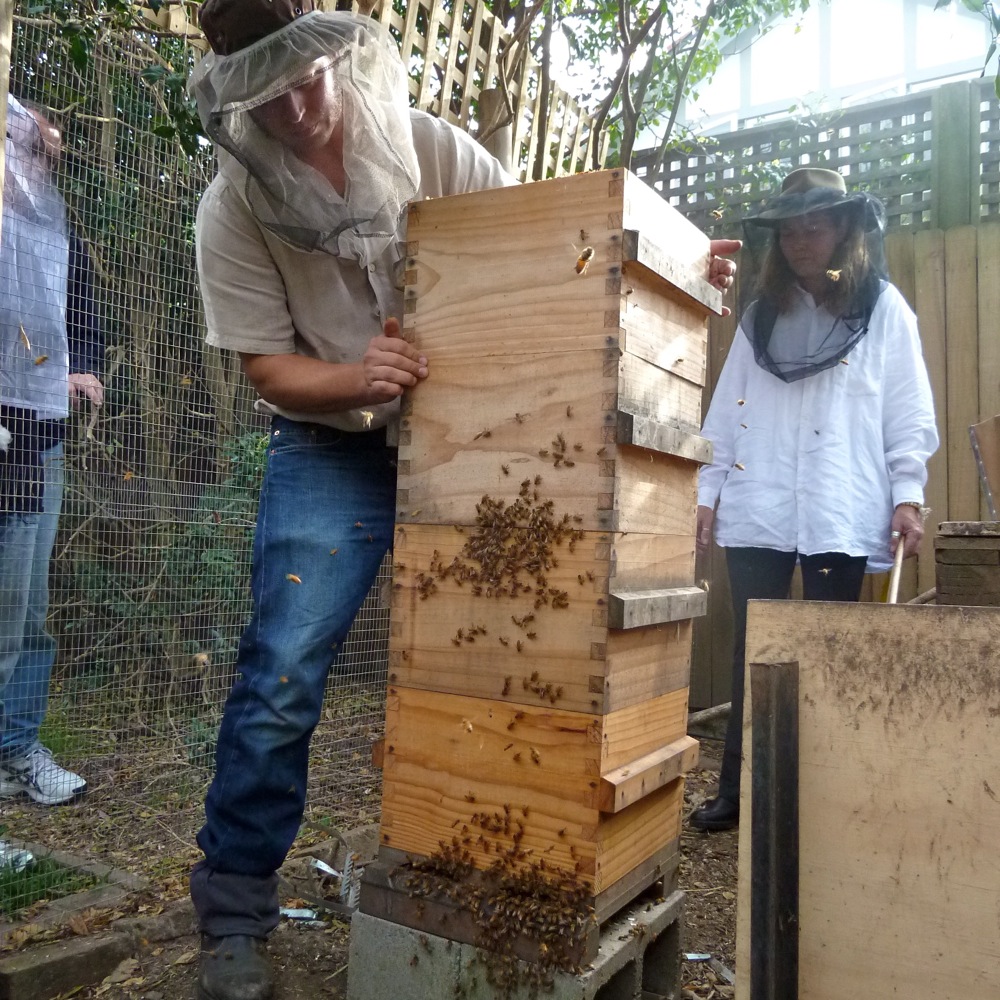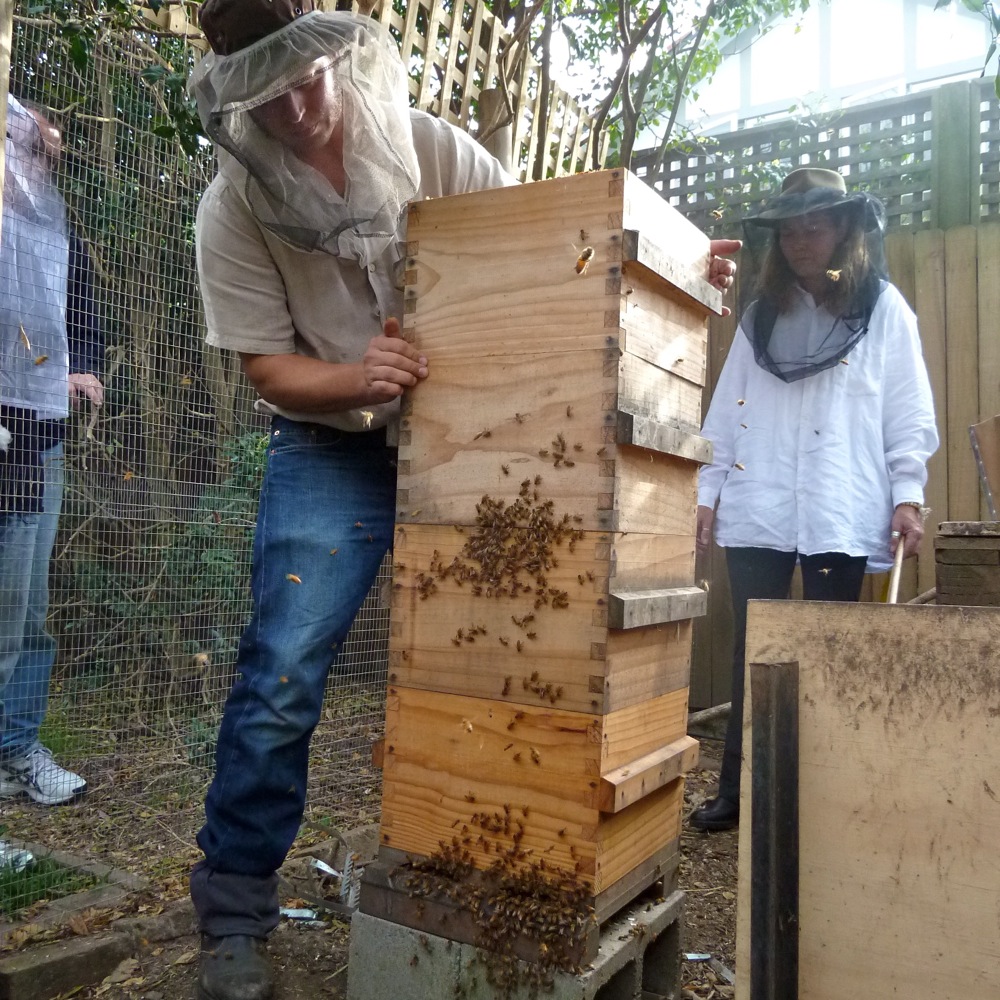 Thanks again to Belinda for opening up her apiary to our students, to Tim Malfroy for his ongoing expertise, and to Anthony Andrist for the great photos.
Our future Natural Beekeeping courses are here.
Are you near Mudgee NSW? Come along to our Milkwood Social screening of Vanishing of the bees on October 5th, with guest speaker Tim Malfroy! It will be a great night.
Related posts: