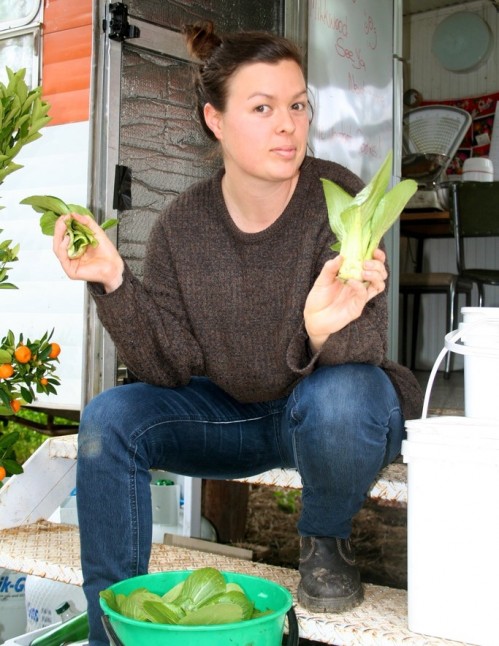 Last winter, we decided we needed a dedicated on-farm cook while Milkwood Farm is open (Spring-Autumn). I love cooking, but it was all getting a bit much. Interns, students, wwoofers and guests, all needing to be fed good food, every single day.
We've tried me doing all the cooking. That worked until Ashar was too old to happily hang out on my back all the time. We've tried cooking rosters, we've tried catering. But clearly what we needed was a dedicated person who would joyfully cook with whatever we had available, and keep everyone fed and happy. Enter Rose.
Rose has the uncanny ability to make everything delicious, while working within the bounds of seasonality, organic staples, what our market garden can provide, whatever local organic meat we can source, and whatever she can forage from the forest garden.
Henceforth we have experienced a quiet revolution at Milkwood: delicious, nutritious food, every day, for everyone. Reliably served up each mealtime, to the delight of all. The ripples of this revolution flow off in every direction of the farm.
Having a great organic cook (who just happens to be a chef) means we can all do what we do better.
I can be a less crazy parent and run Milkwood. The interns and Wwoofers can put everything they've got into their day, knowing they're coming home to yet another amazing meal around the campfire. Nick can run around madly co-ordinating everything that goes on at the farm, knowing it's not his turn to cook, so he won't get in trouble if he only shows up back at the woolshed at dinner time.
And Stephen can keep planning, planting and producing beautiful vegetables from the market garden, knowing they will be transformed into yet another amazing meal.
I'm sorry to wax so lyrical on this but truly, having someone at your farm who nourishes everyone every day with beautiful organic food is my idea of heaven.
The tinyhouse lies unfinished and the spring rains haven't come, but three times a day we all sit down to a simple, wholesome, kick-ass meal with a crew of amazing people.
And that, to me, is true abundance.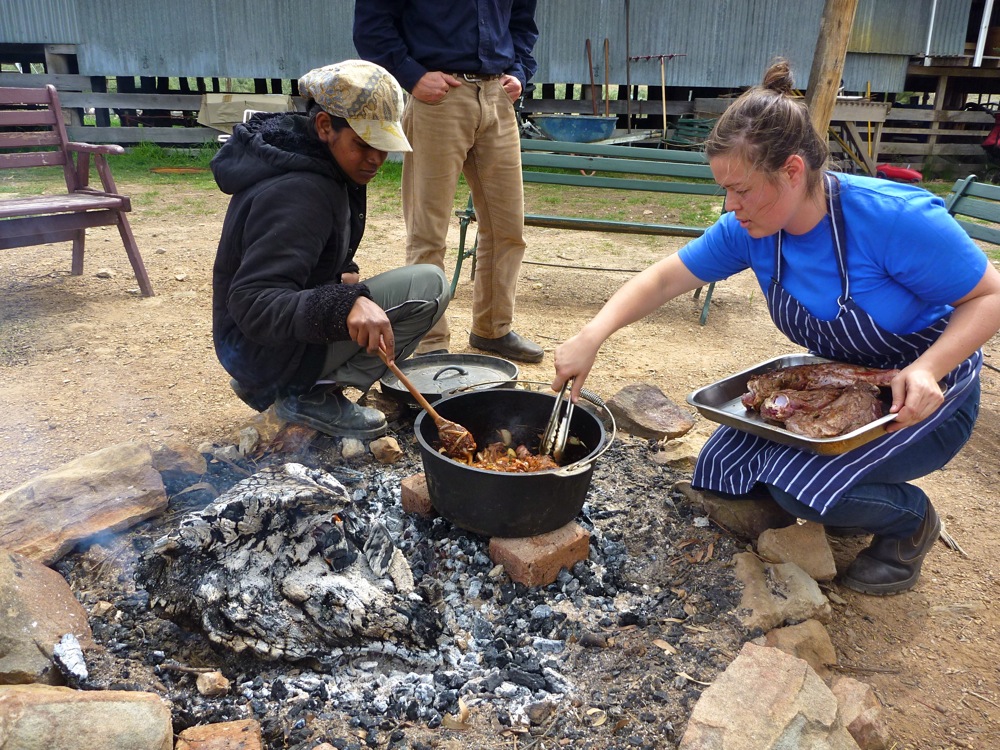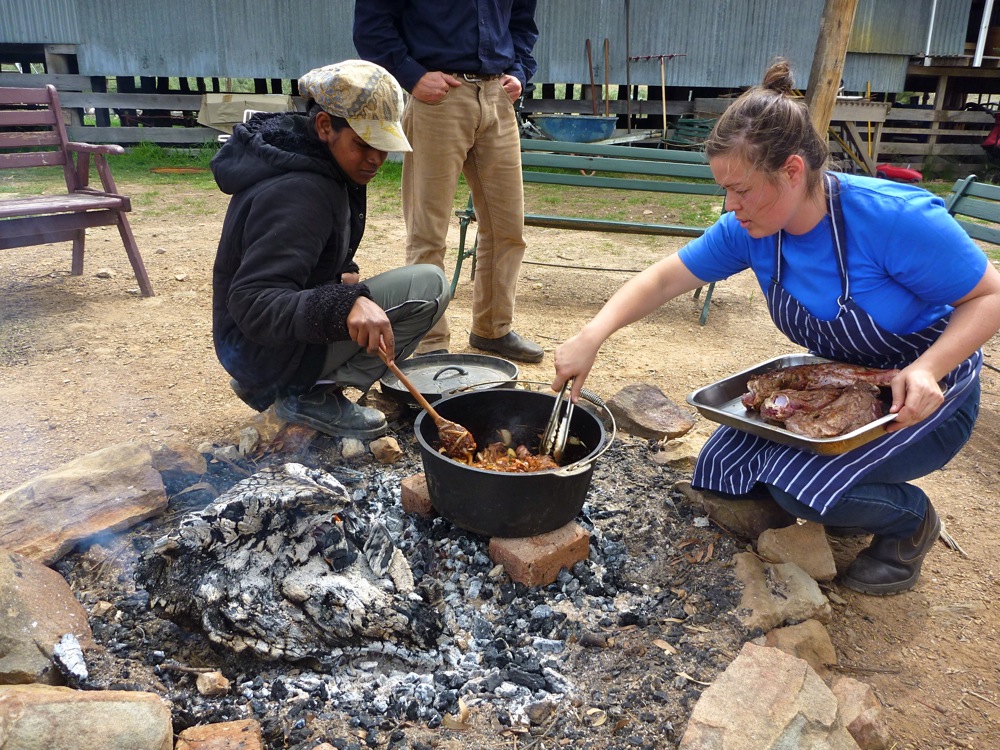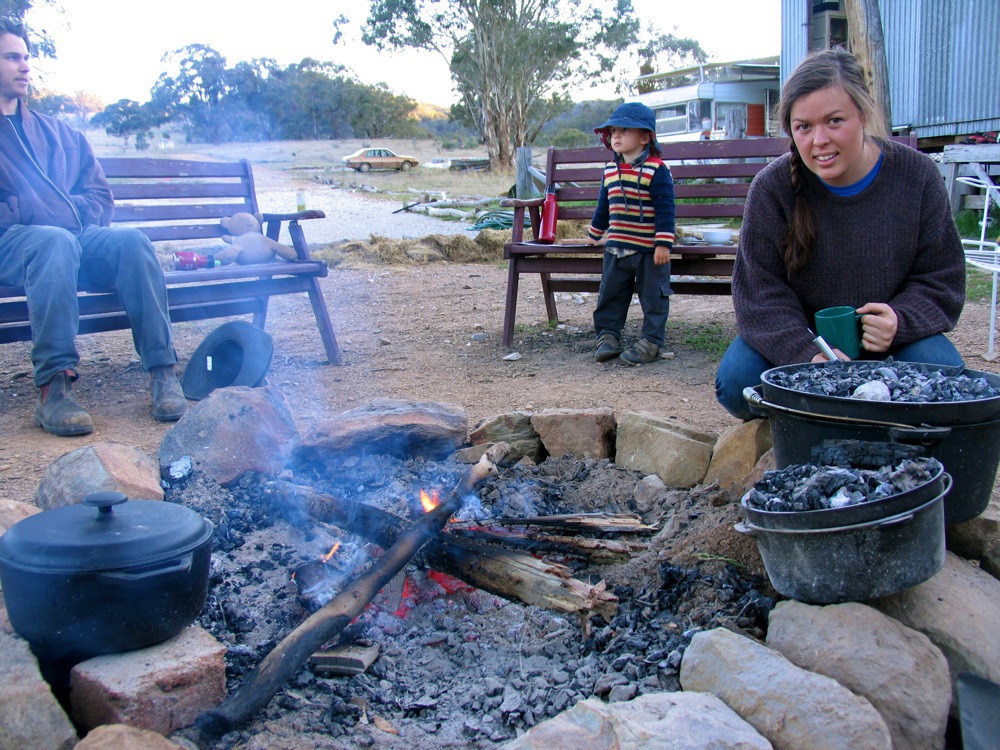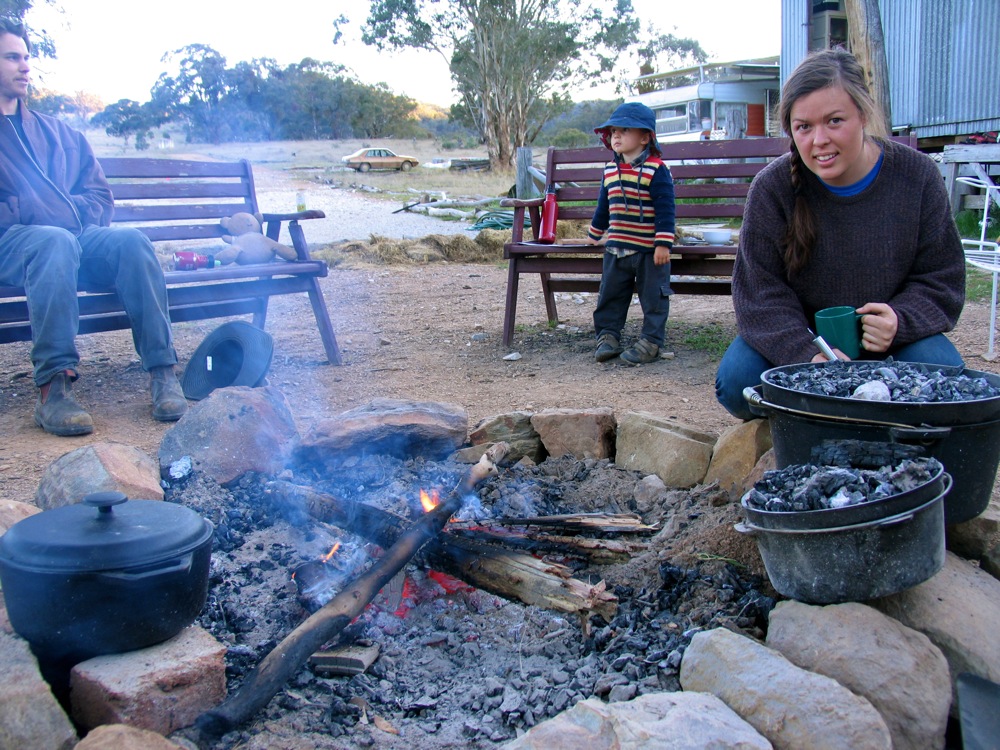 So, as we say at the beginning of every meal here at Milkwood Farm, Viva La Cocinera! (long live the chef)…
Thanks to Stephen, Olivier + Adam for the photos. And thanks to Rose, for being so awesome.
Related posts: