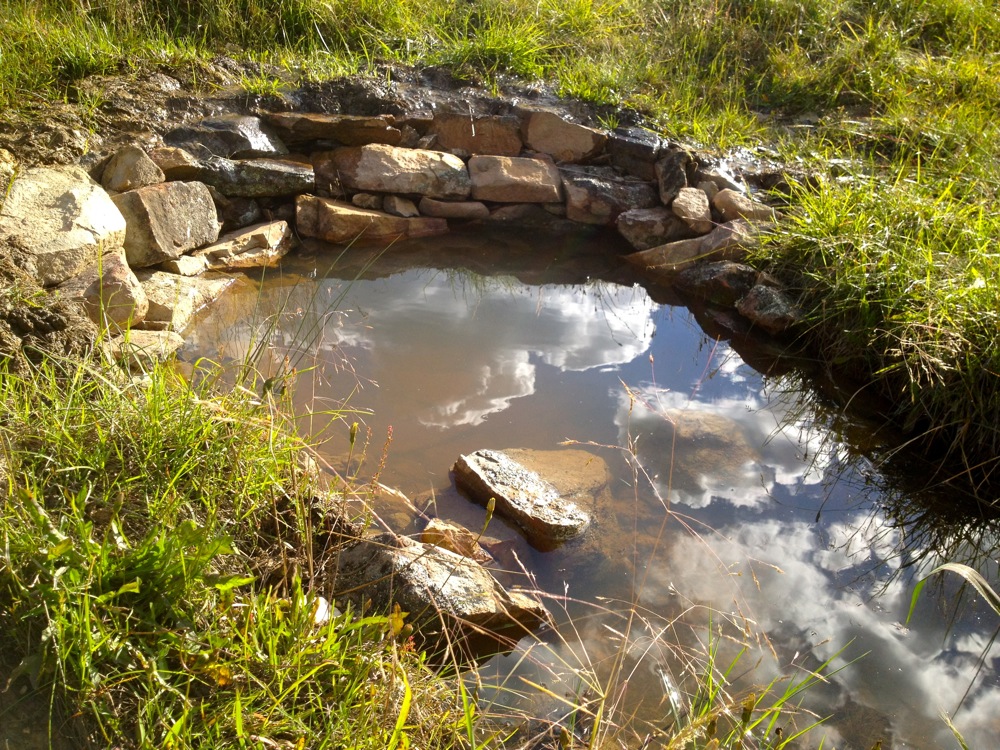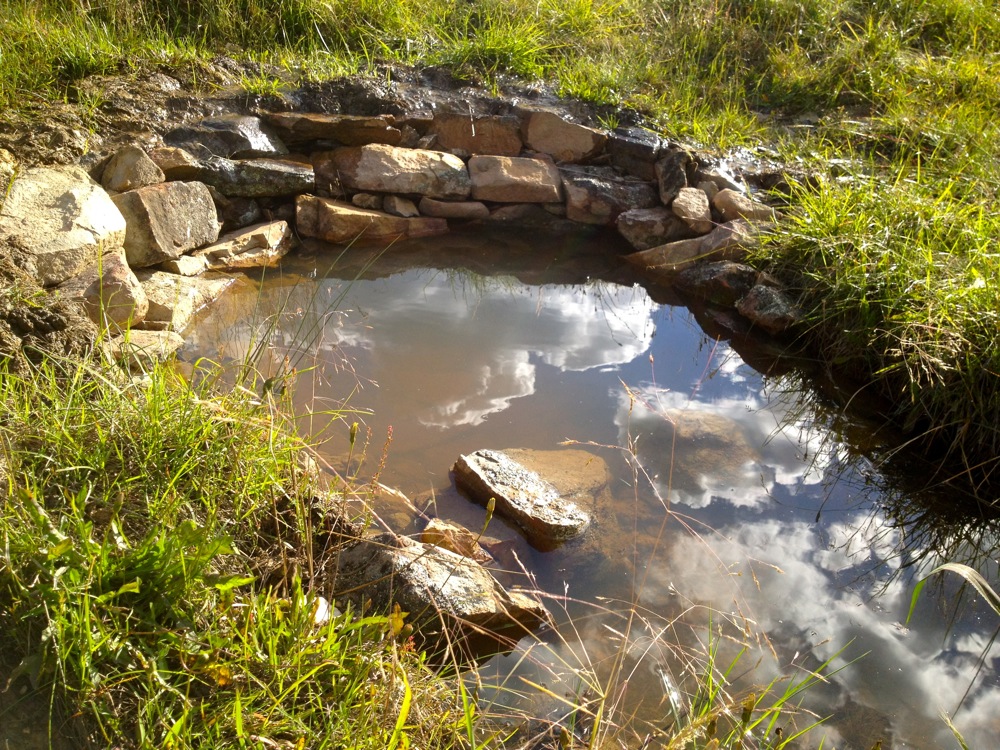 Six weeks after constructing some zuni bowls as part of our watershed restoration, our structures are full of water for the first time! Exciting to see.
There will be a bit of tweaking we need to do (as with any organic structure), but it's great to see the zuni bowls slowing the water down, preventing further headcuts in this gully and letting the water do the work. Here's how and why we made these zuni bowls.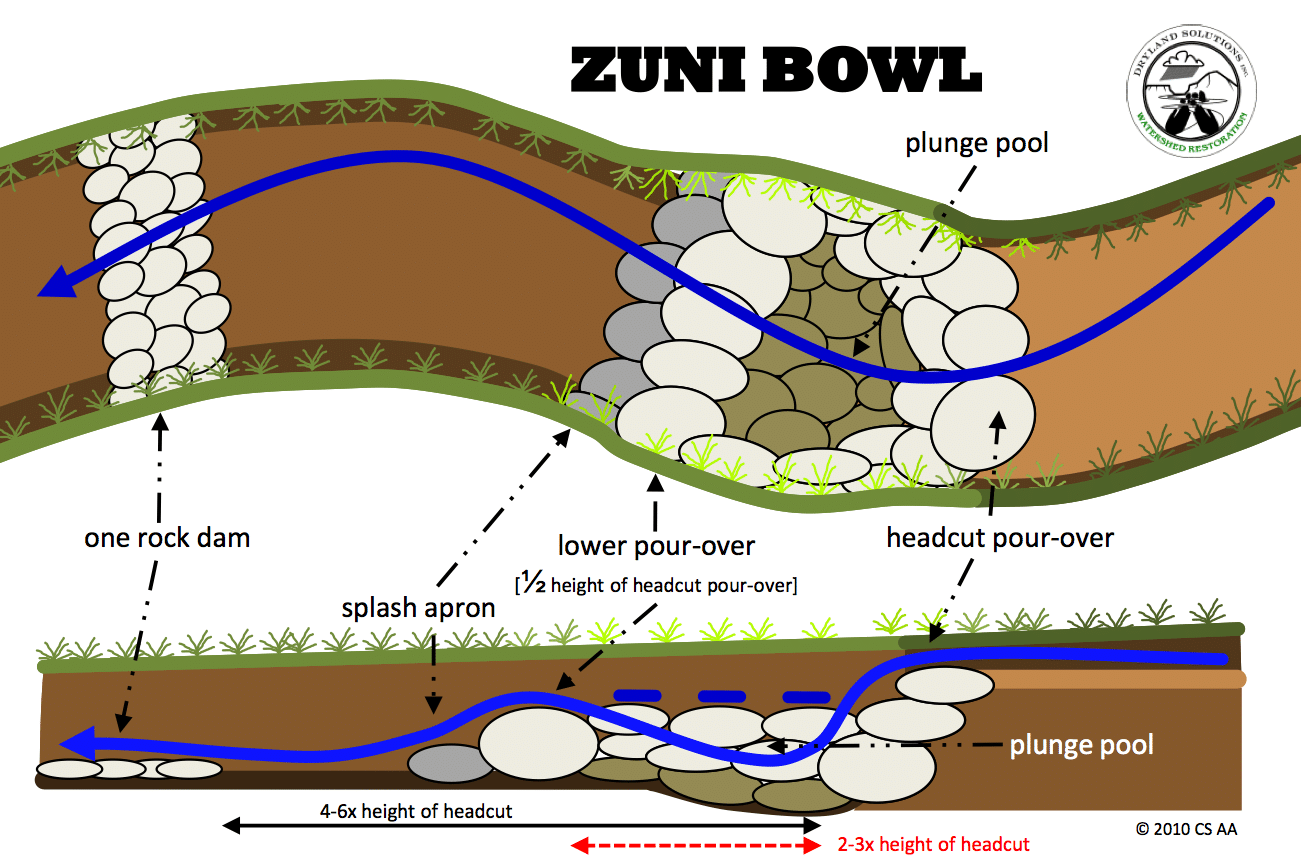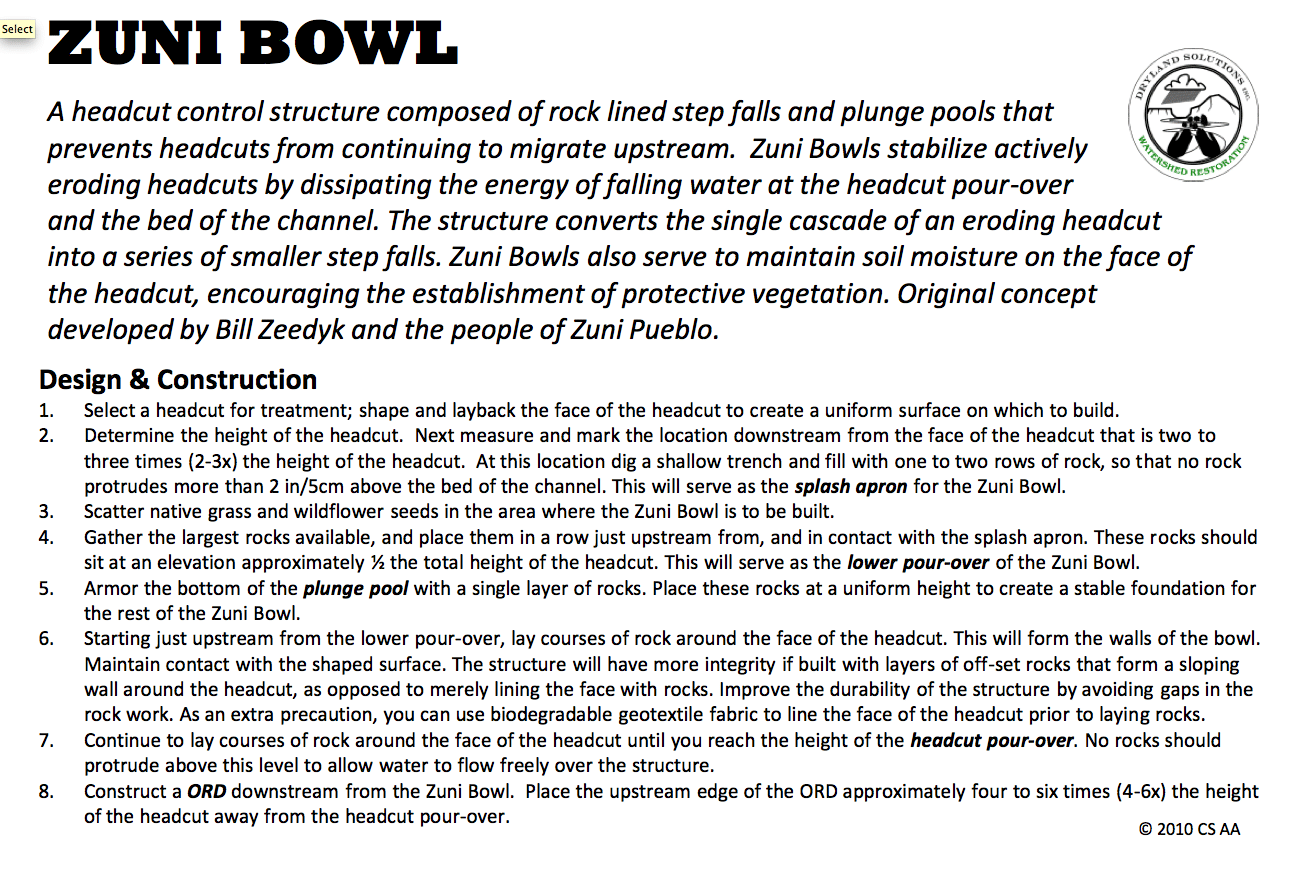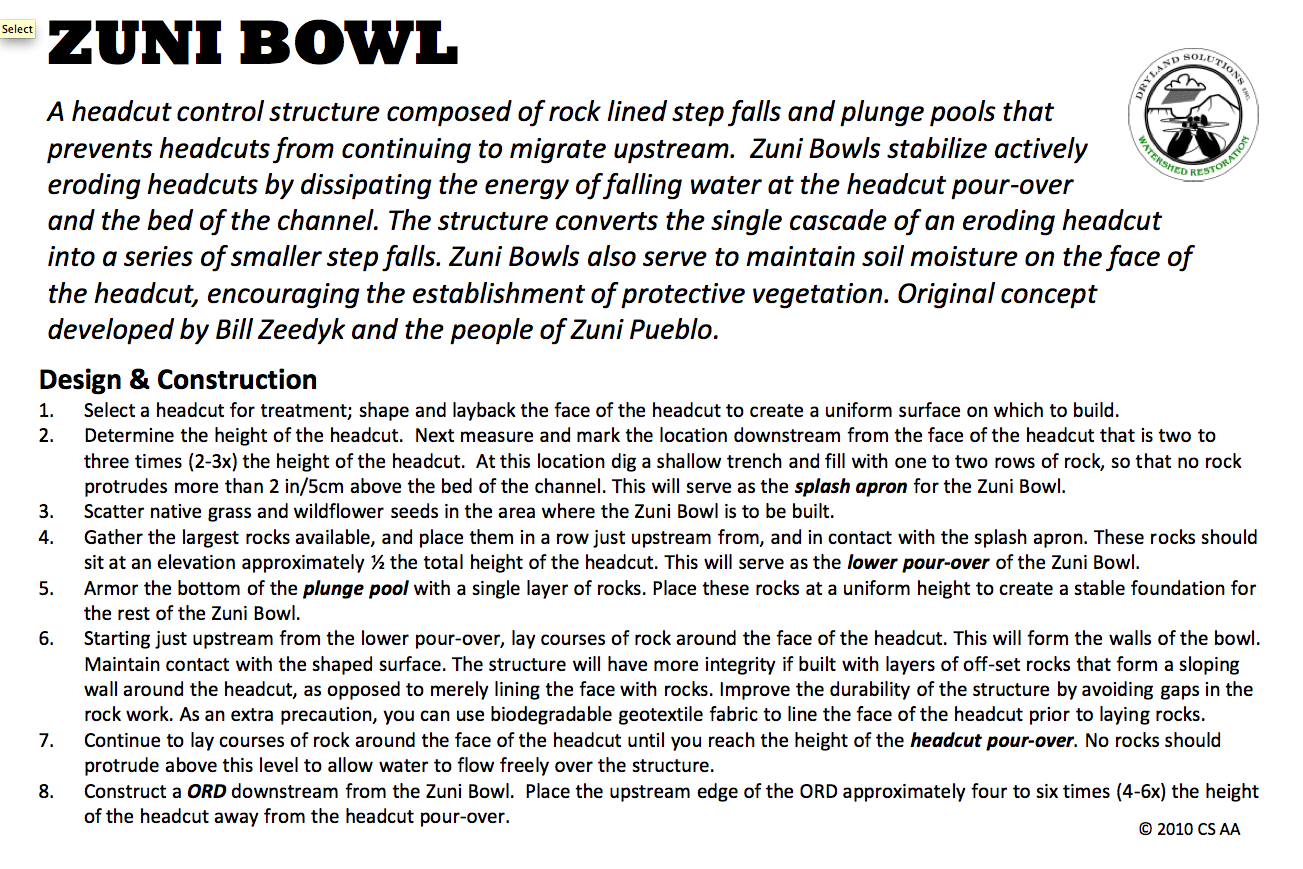 [wpvideo nDOaD4Sx]
(in video above) The upper zuni bowl, full of water, frogs, tadpoles and other little critters, 6 weeks after construction.
Checking out the progress of these zuni bowls co-coincided nicely with the final day of the Spring Milkwood internship. We honored the occasion (and the riparian restoration in process) with a small afternoon picnic at the top zuni bowl.
Many thanks to outgoing Milkwood interns Olivier, Jurgen, Sabina, Ashley, Adam and Claire. You are all amazing. Good luck with your future permaculture pursuits!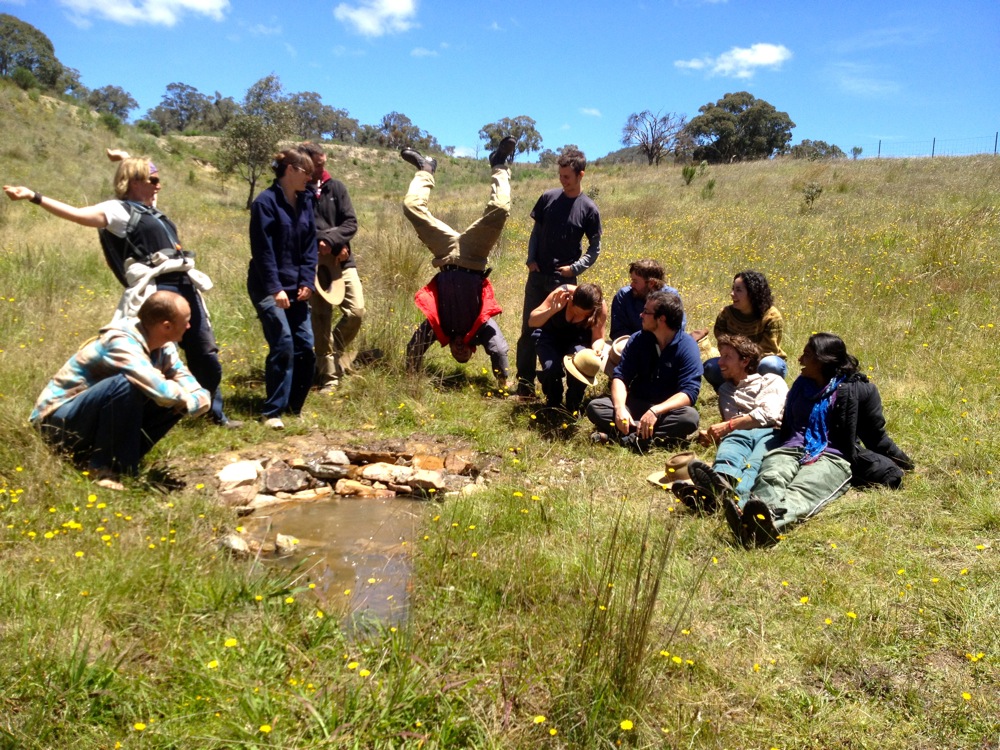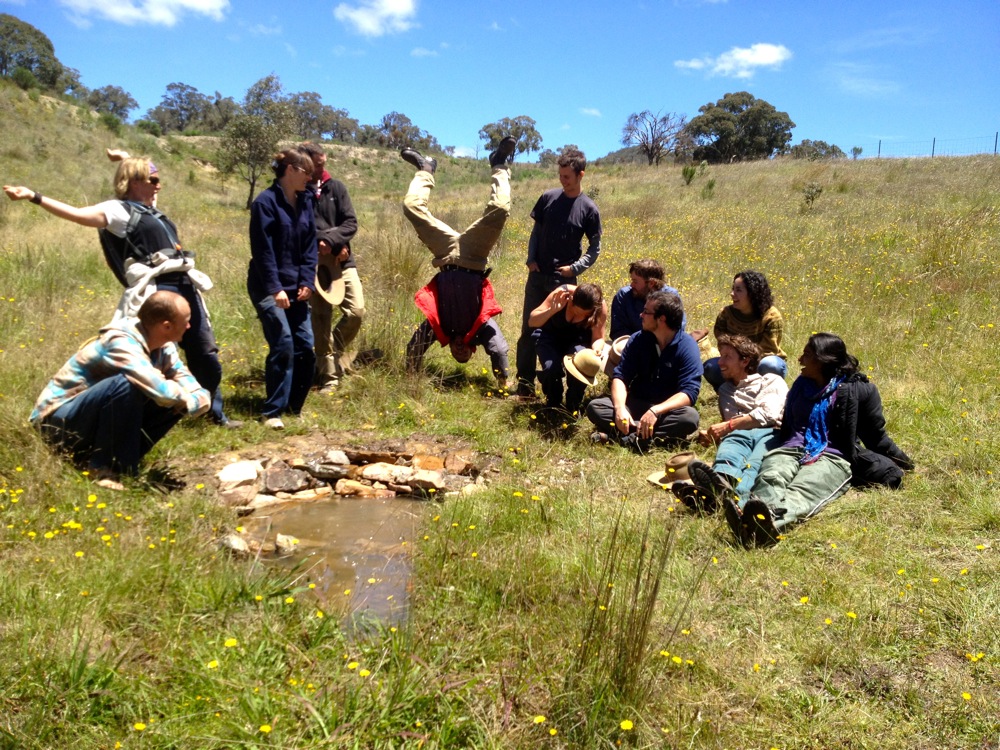 Many thanks again to Tamara + Kirk Gadzia for their time and advice on watershed restoration…
Riparian Restoration Resources:
Possibly related posts: