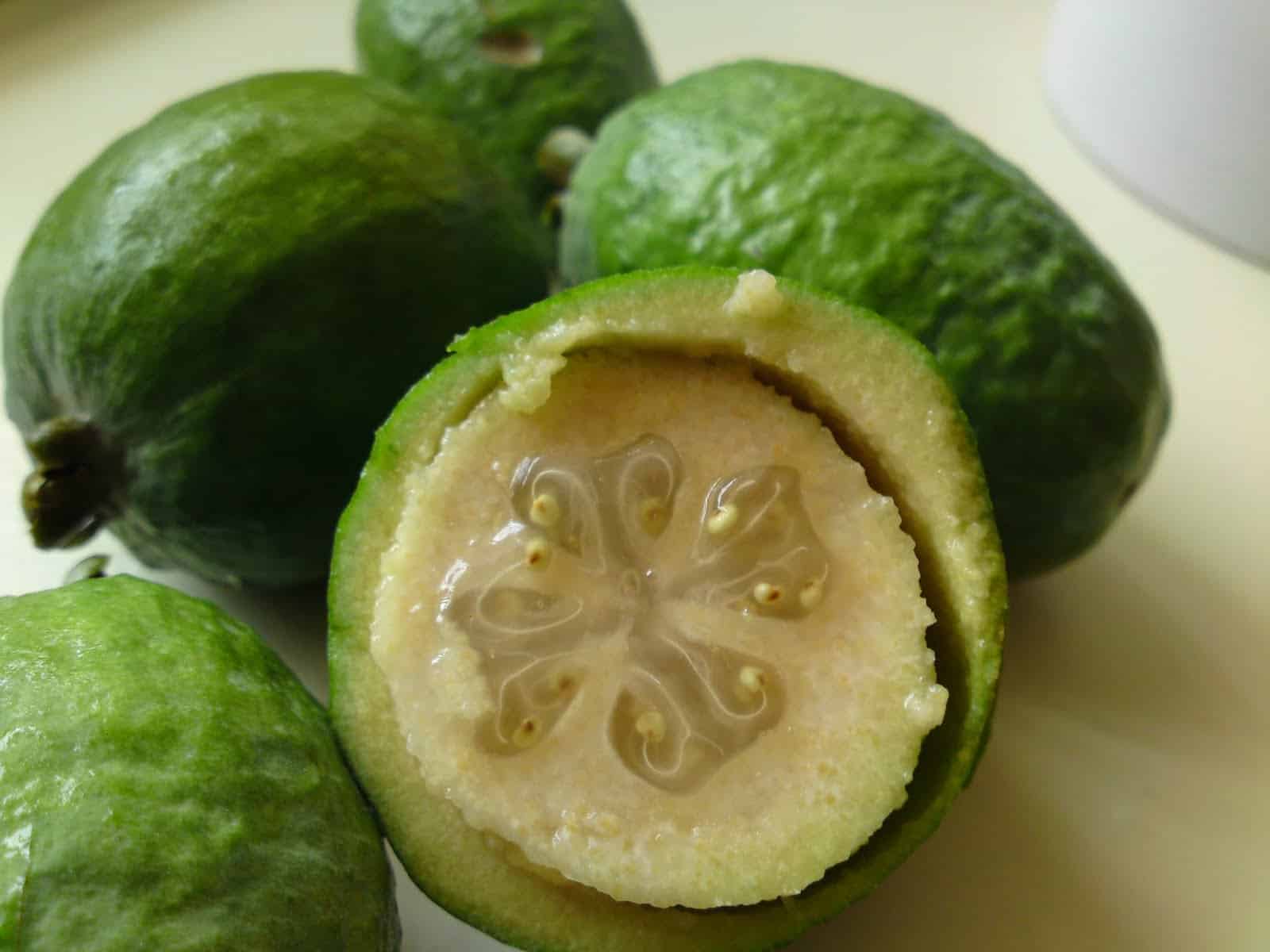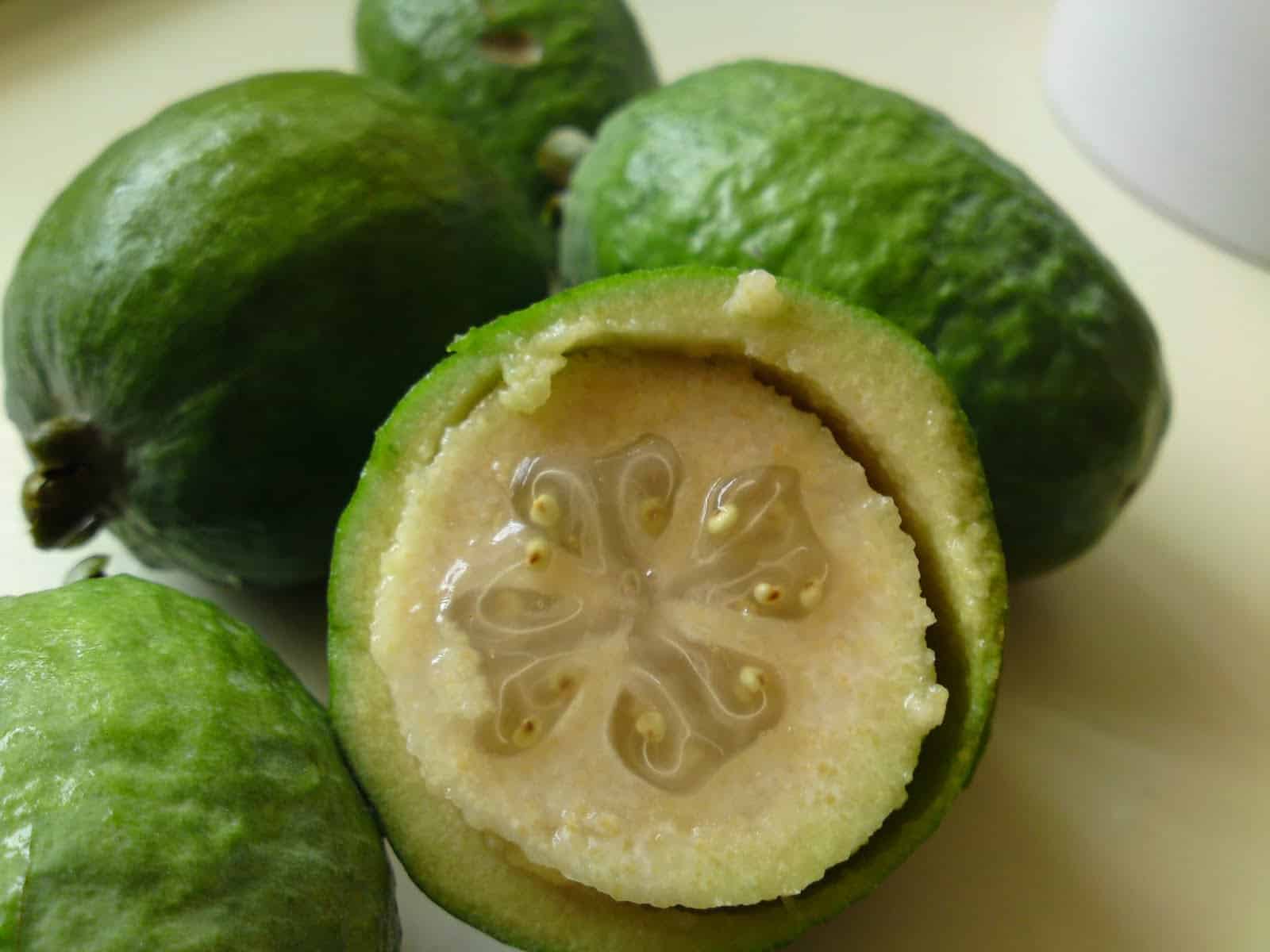 There is nothing quite like a feijoa – they are simply the most amazing fruit. Fragrant, pungent, sweet yet sour, gooey in the middle and grainy round the edges. The original yum in a small green torpedo.
They also tend to appear as a surprise in large quantities when ripe, probably because they're so darn hard to see on the tree. If you're planting them, plant them in a high-traffic area, lest you miss their amazingness until it's too late in the season…
The feijoa is also known as pineapple guava or guavasteen. Wikipedia says it's native to South America only, though widely cultivated in New Zealand. It's an evergreen shrub that grows to 7m and is frost tolerant (yay), growing in temperate and sub-tropical areas.
You can eat the flower petals but that would result in less fruit so I would highly advise against such a terrible thing. And if you really want to kill off the romance while biting into one (an incredible sensation), just remember that the aroma is due to the ester methyl benzoate and related compounds.
Ok so now you (well I do, at anyrate) have your feijoas in quantity. You could eat them all right now, though it would take some time. But should you? Or should you try and spread the love across the seasons, so to speak?
If it was up to me, and me alone, i think i would just eat them all, straight up. I might look like a feijoa by the end of it (round, tight and green) but it would be worth it.
But what about the rest of the year? Or the feijoa-void, as one might call it? It is a long time till next autumn.
So in the interests of  distributing both diverse flavors and vitamins across the seasons, i asked the question of our facebook page how best to preserve feijoas, and here is a tiny sample of the very helpful suggestions that came back:
The feijoa page from the Food Forest in Gawler, SA (they also have an awesome DVD, which goes well beyond feijoas)
Feijoa Feijoa – an entire blog dedicated to feijoa recipes. Includes feijoa wine (which looks quite easy).
Microwave Feijoa jam! Cook your fruit with just enough water to cover and then measure it. Return to bowl and add an equal quantity of sugar. Cook to setting point (check with chilled saucer from the freezer) and bottle in sterilised jars. I also like to experiment with spices like cardamon, cinnamon, ginger and cloves. A splash of wine can be nice too. – Meg McGowan
So. I'm off to peel my gazillions of feijoas and get to it. Compote is looking good, as is the wine and the jam. Any other brilliant recipes I should be aware of?