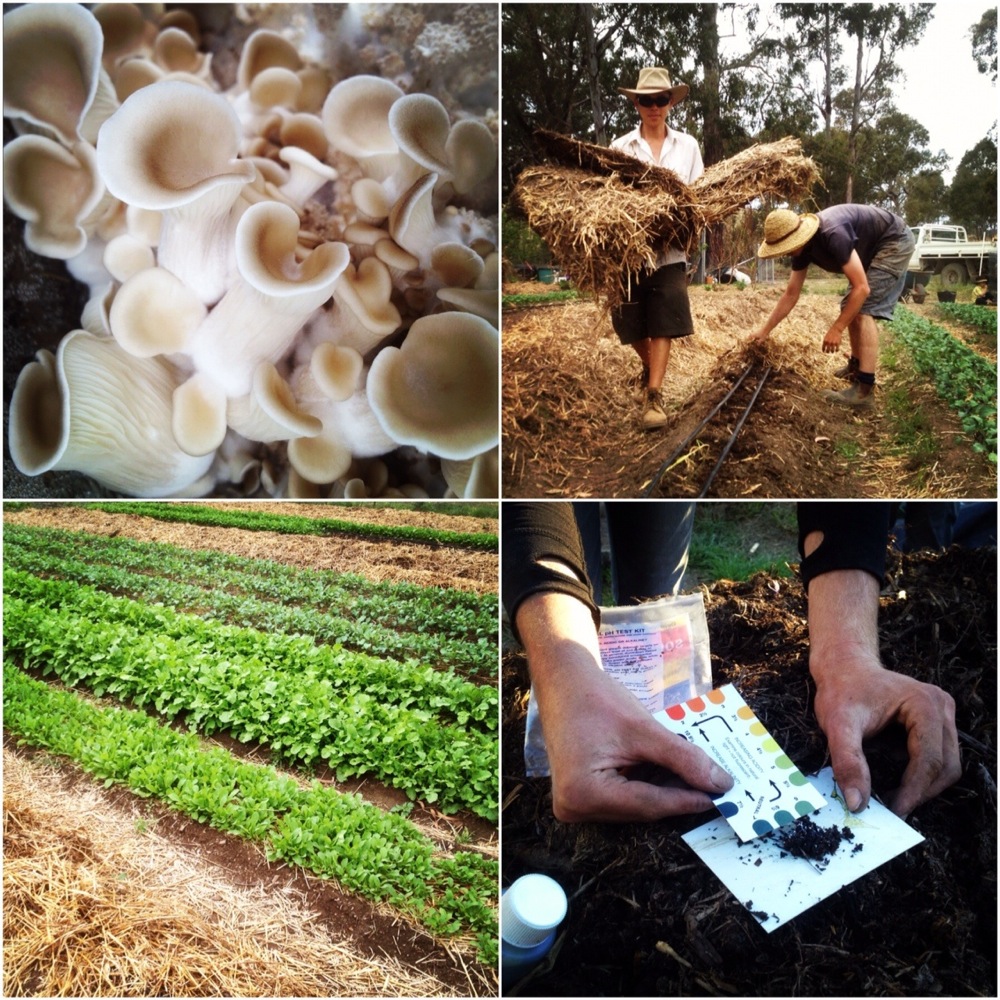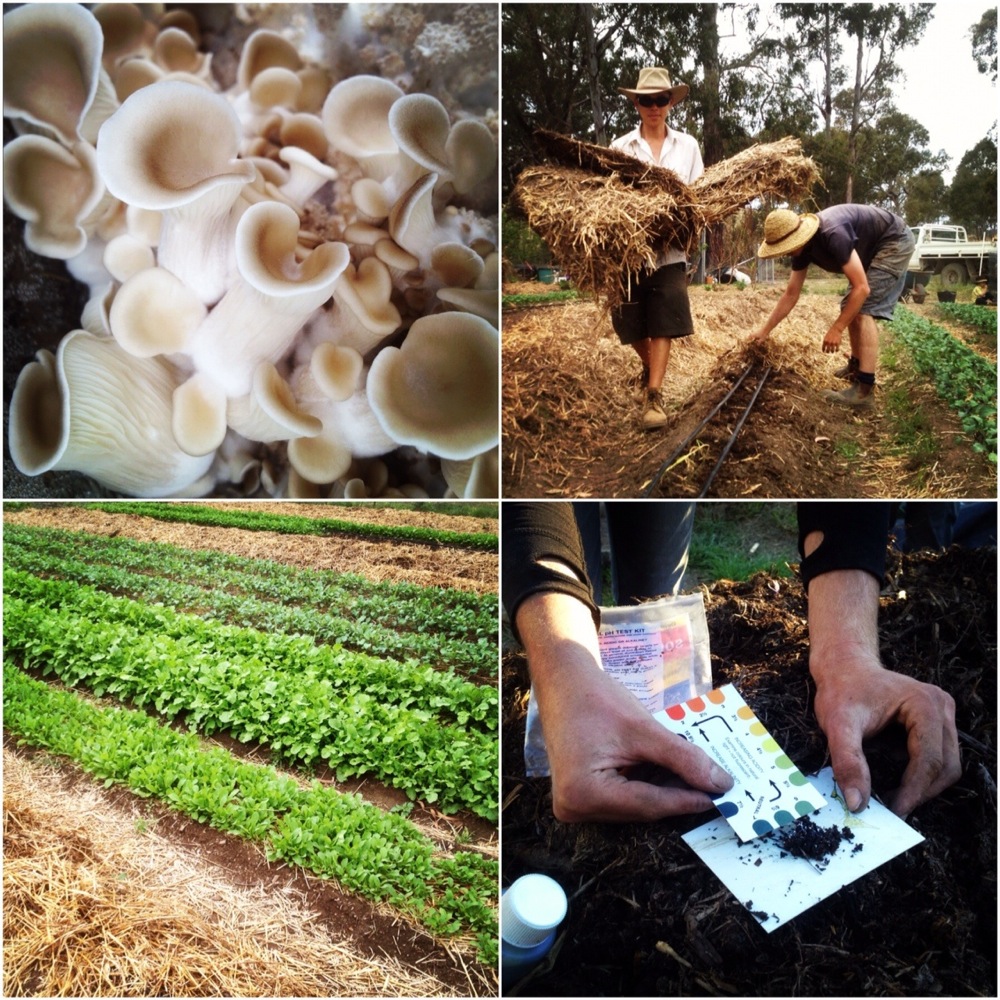 Spring is here, the tomatoes are being planted, and it's all about the mulch. Also, we've had 13mm of rain! And in a season like this, 13mm warrants a celebration…
We're also embarking on our first Permaculture Design Certificate of the season here this weekend, so the farm is a-buzz with new people & Rose is cooking up a storm (as always). The new piglets have settled in, the forest garden implementation continues, and it's all systems go…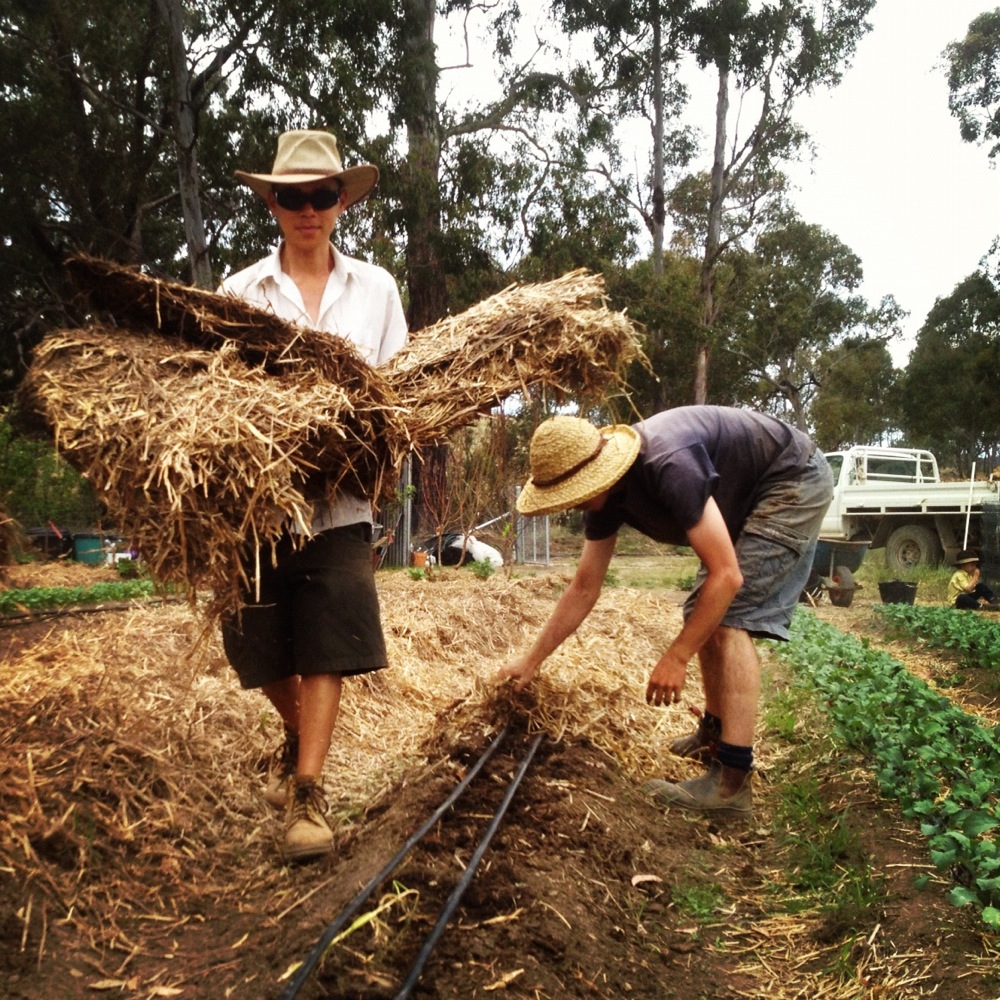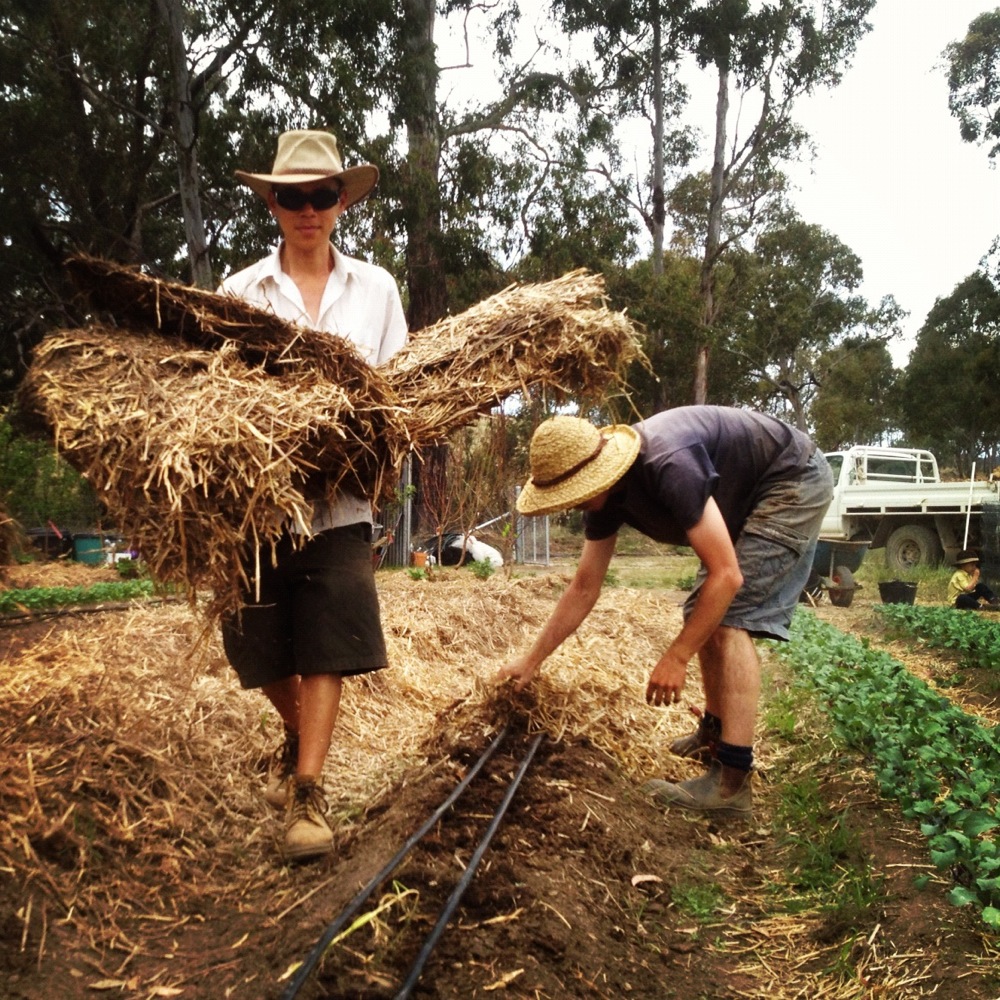 Team compost + mulch: Market Garden intern Jeremy, and Michael mulch the cucumbers…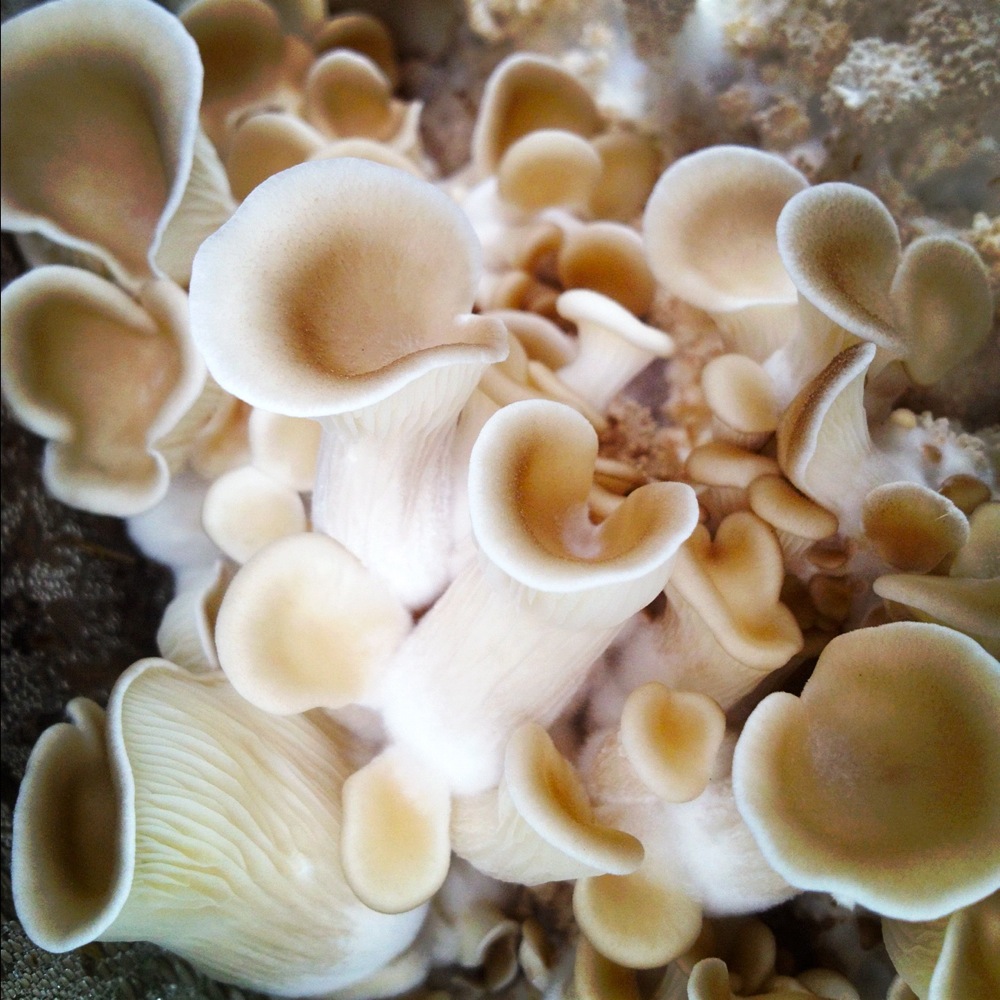 Pearl oyster mushrooms rising out of the many bags of spawn made at the Mushroom Cultivation course a few weeks back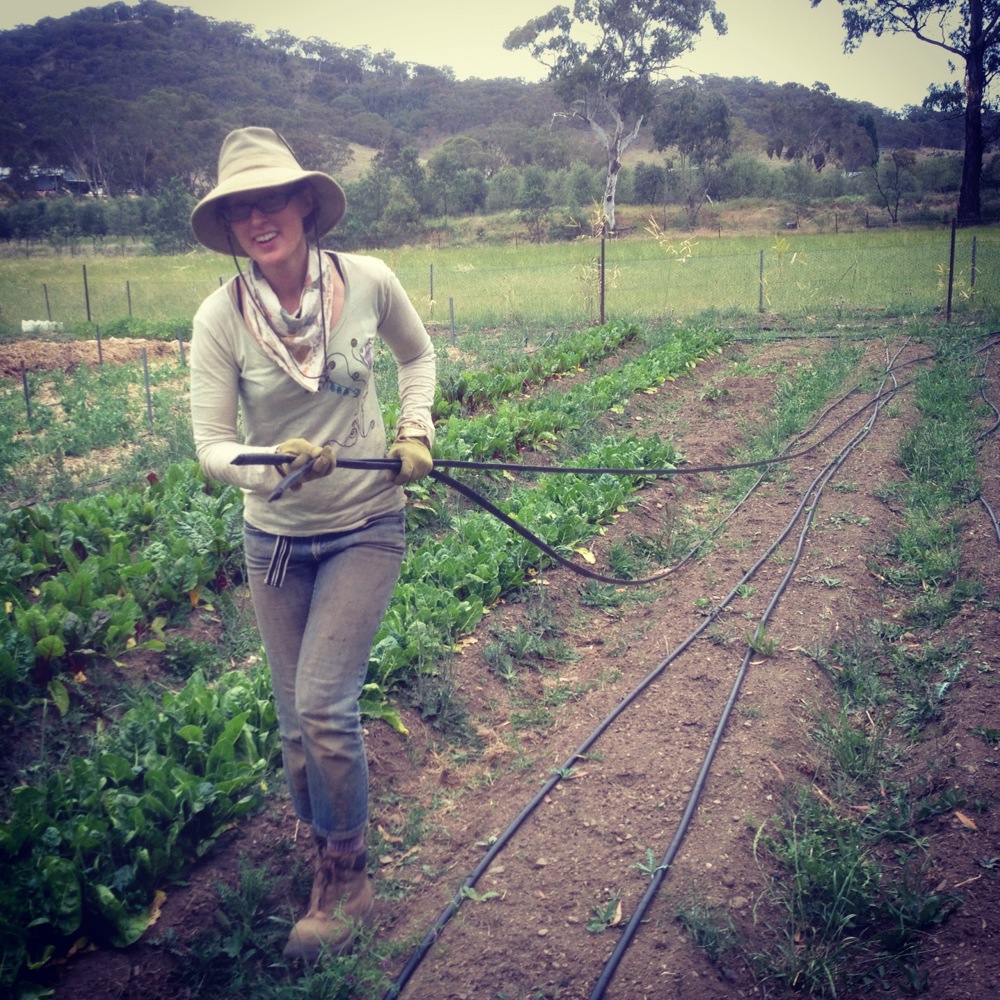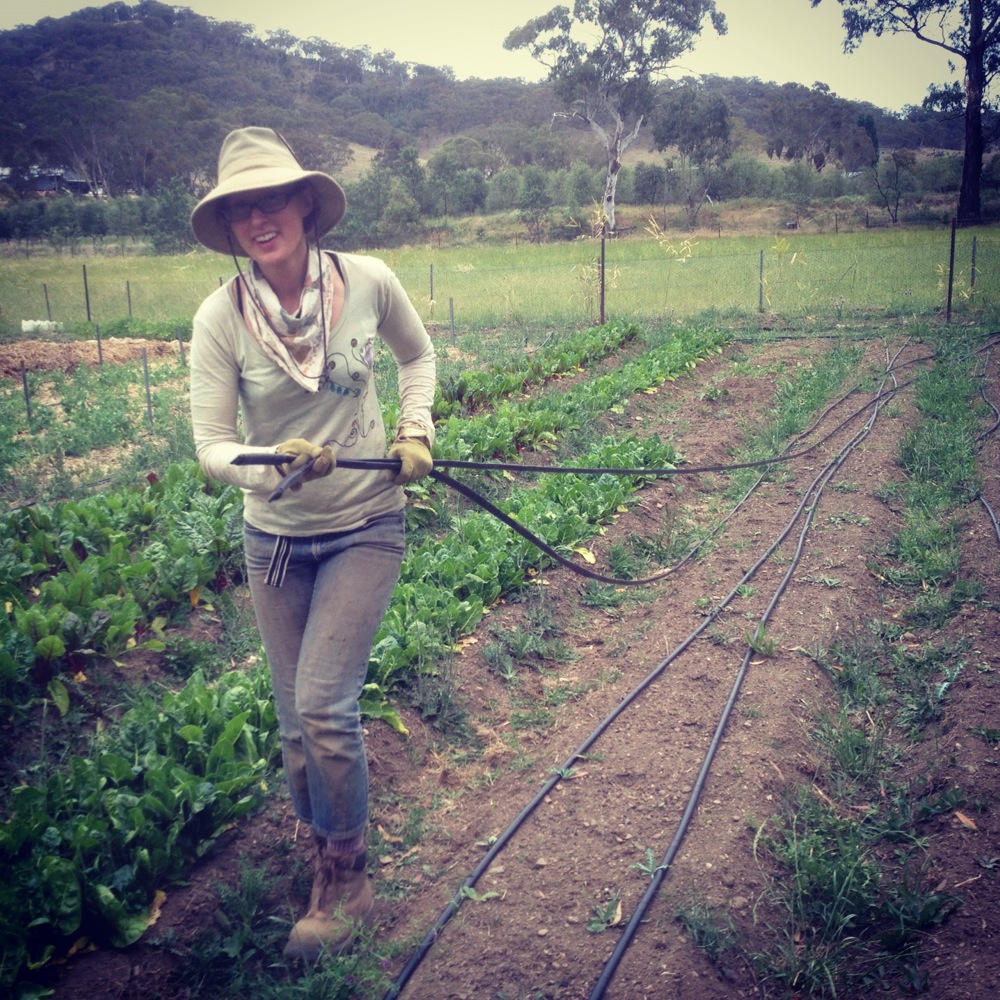 How to make it rain – lay more irrigation in the market garden! Wwoofer Linnea taking hold. 13mm might not be much, but it's still more than zero…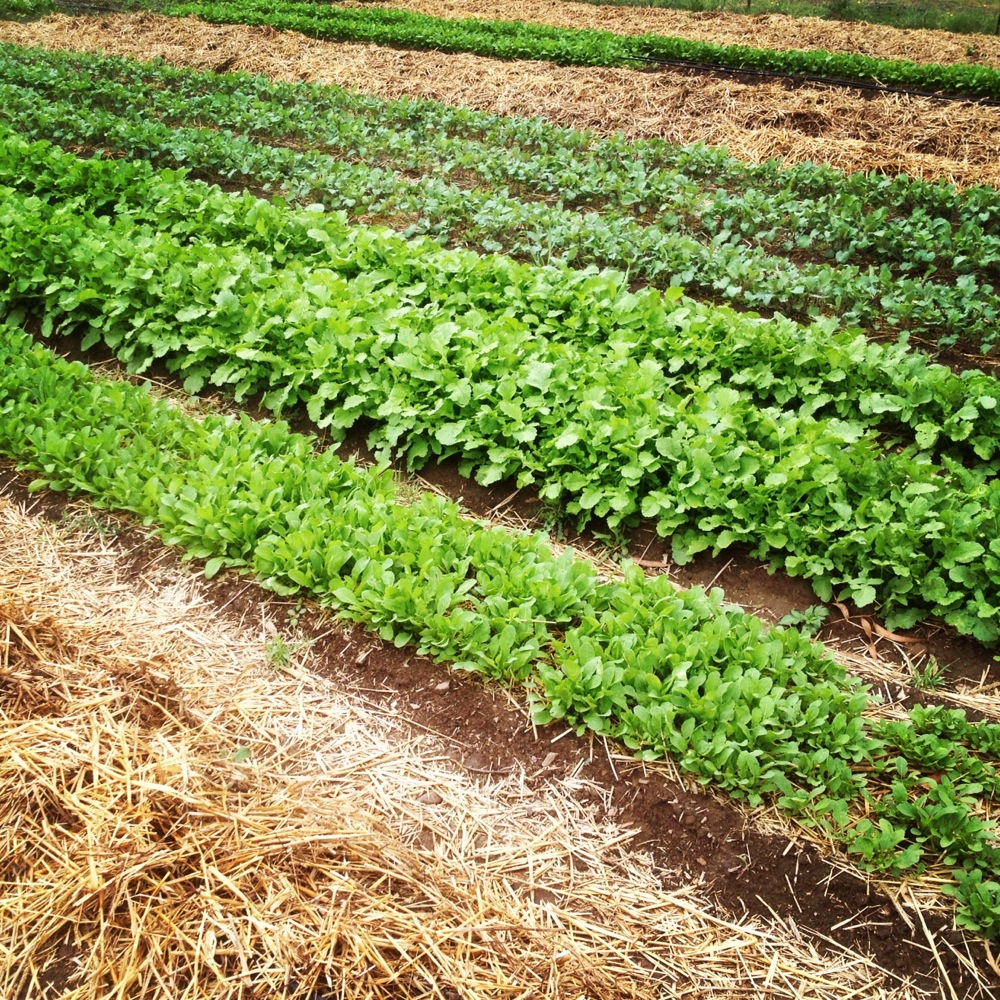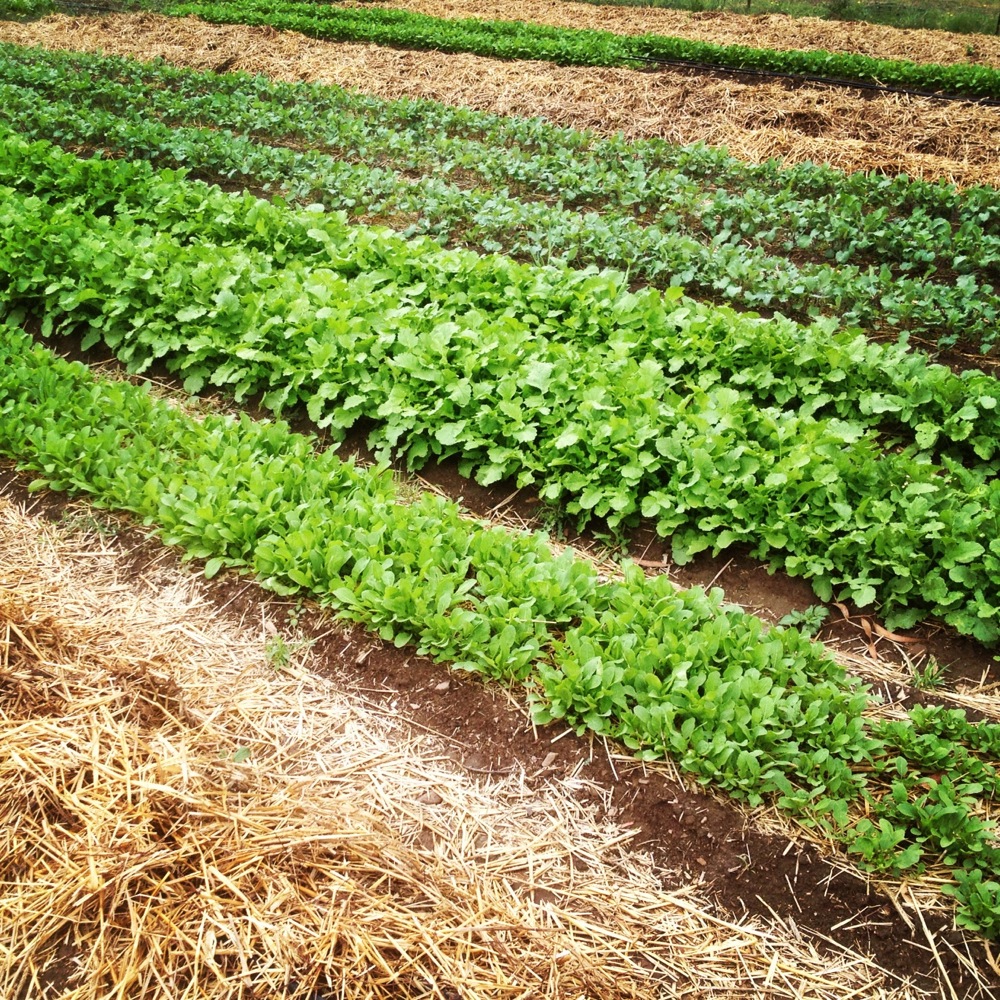 After the rain the greens were jumping! Radishes, cima di rapa and spinach. Funny to think we'll eat through all this (and much much more) in 2 weeks of the permaculture design course that starts today… humans sure do eat a lot of food…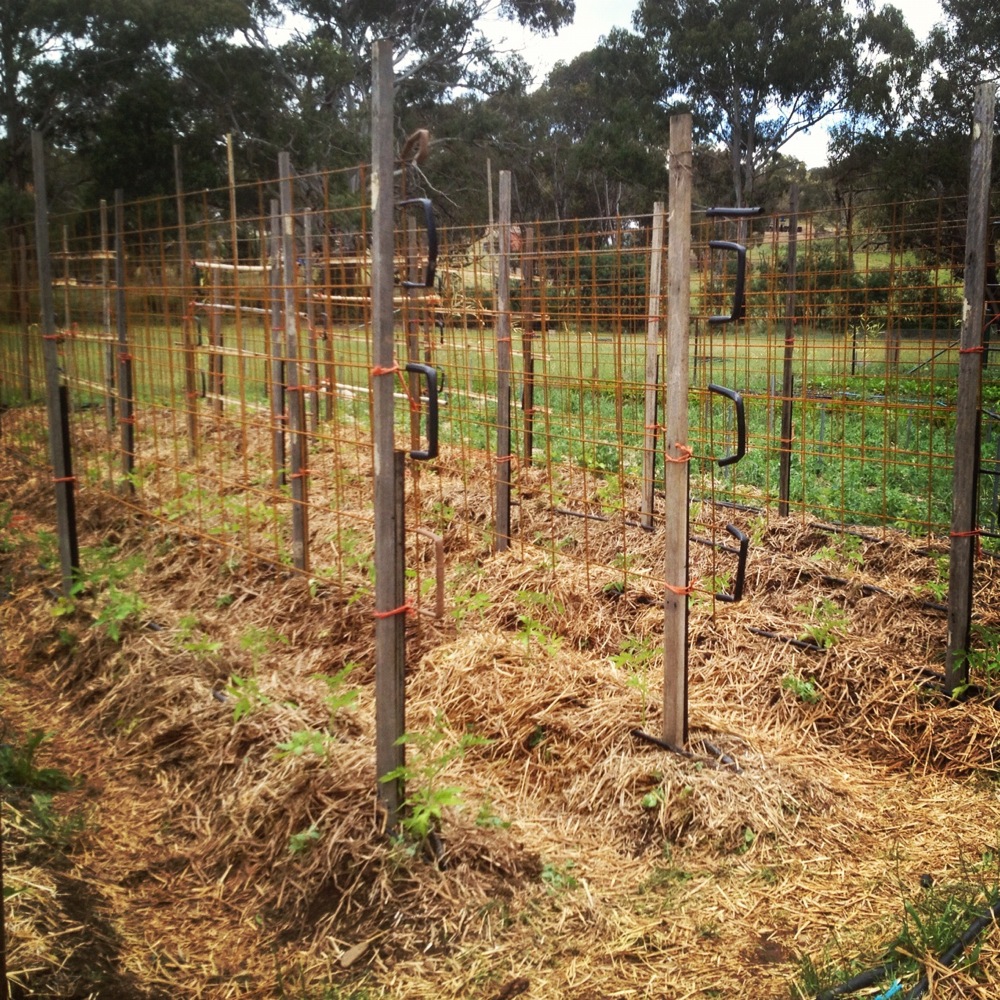 Tomato trellises are up, and all the climbing tomatoes planted. Michael opted for re-bar for his trellises this year as we've learned just how heavy a full row of fruiting climbing tomato plants are!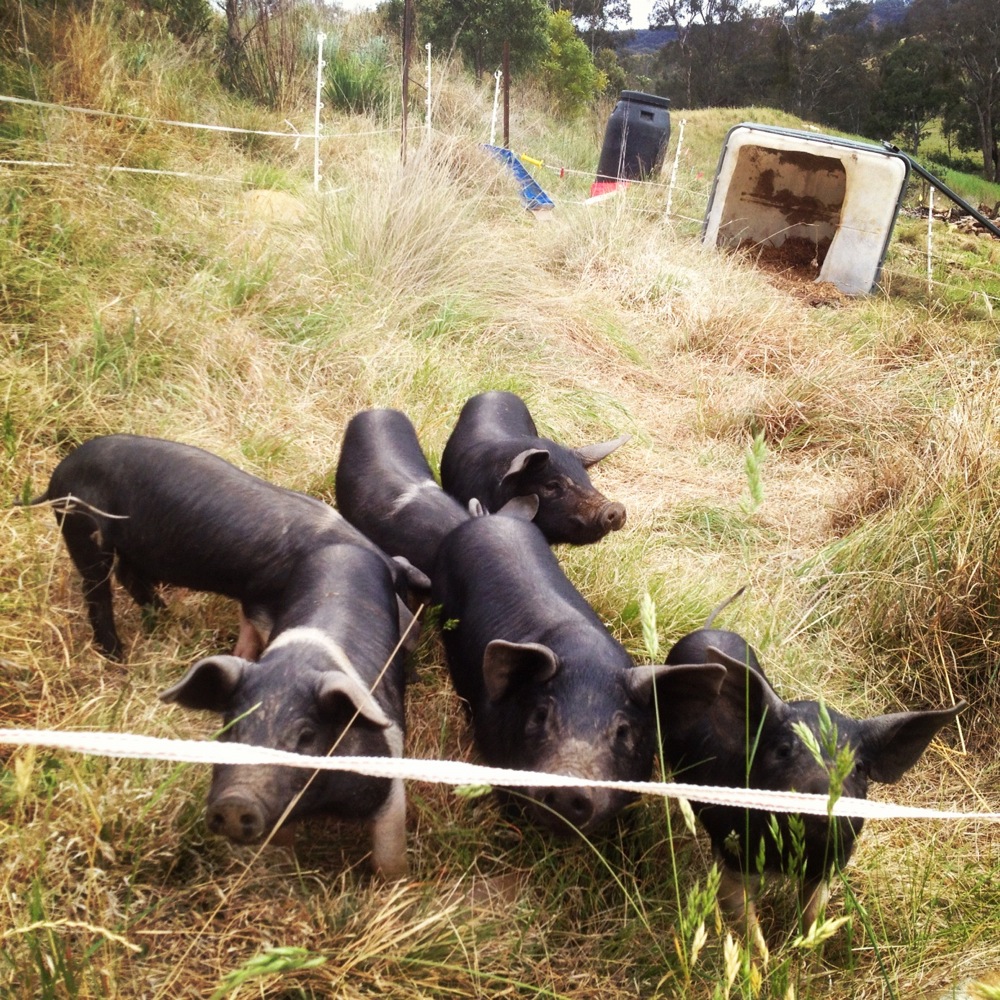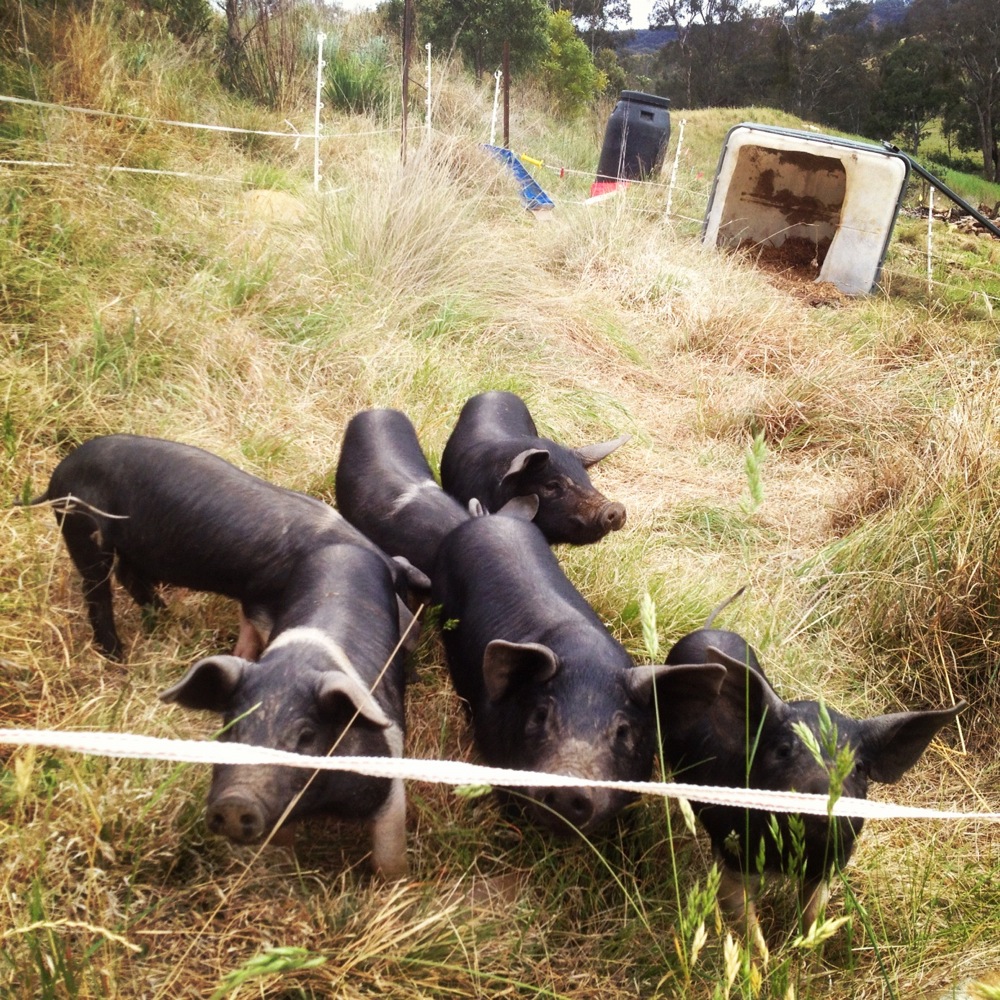 Pastured piglets in their first patch… happy as pigs in grass, and all respecting the electric fence nicely…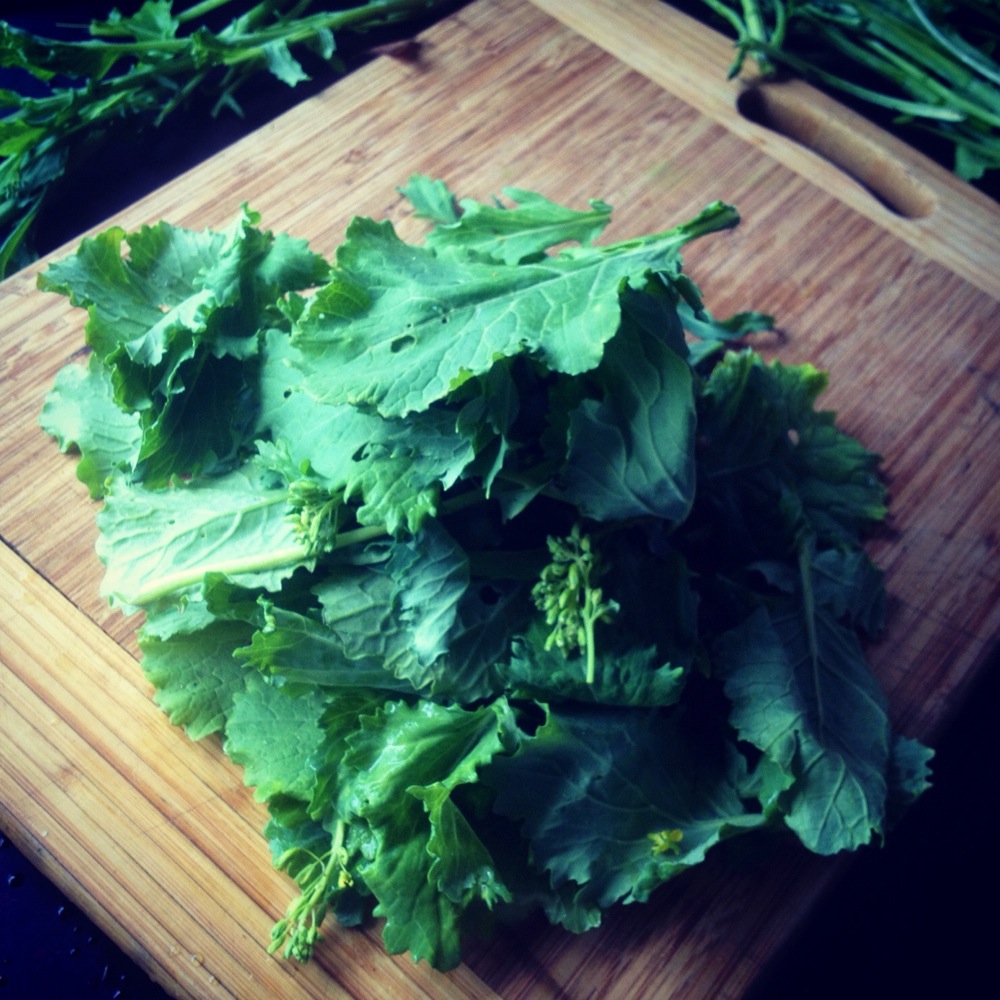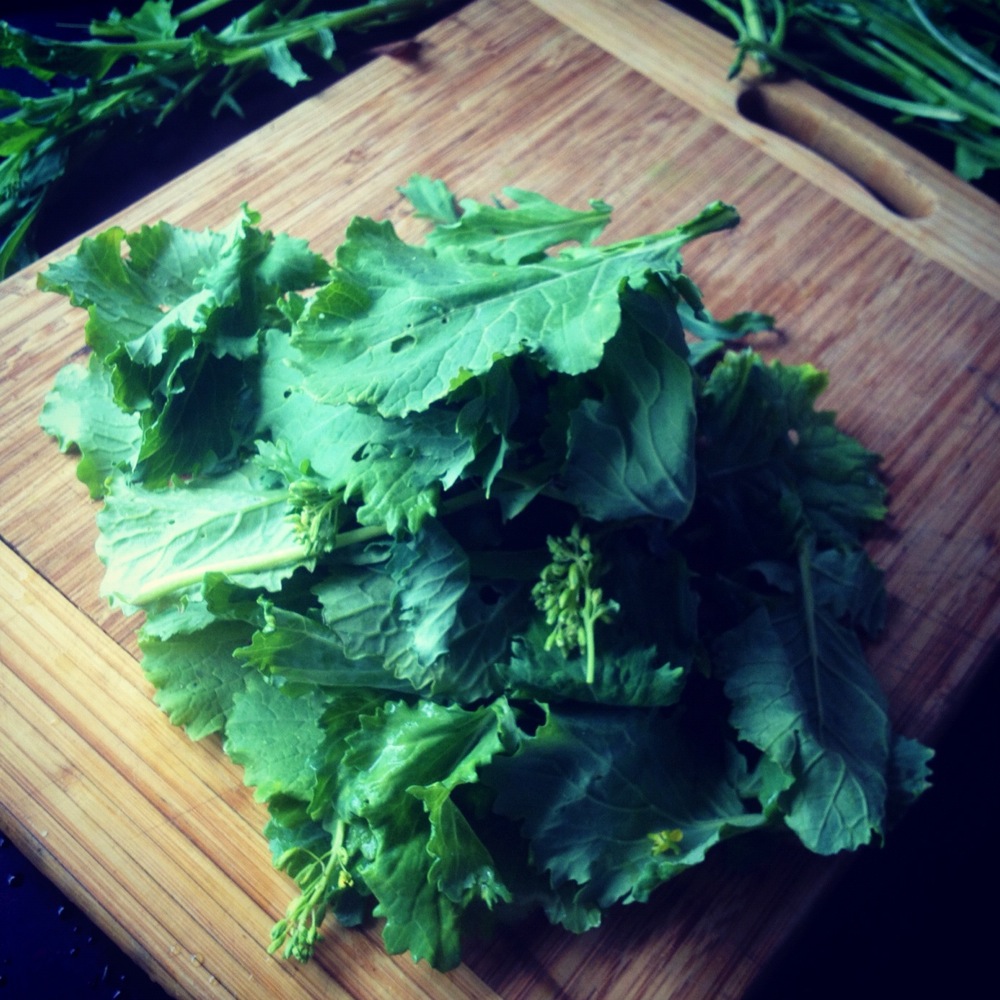 Cima di rapa – oh how we love thee! One more round and then we'll have to dream of this till winter – it's all bolting in the heat now.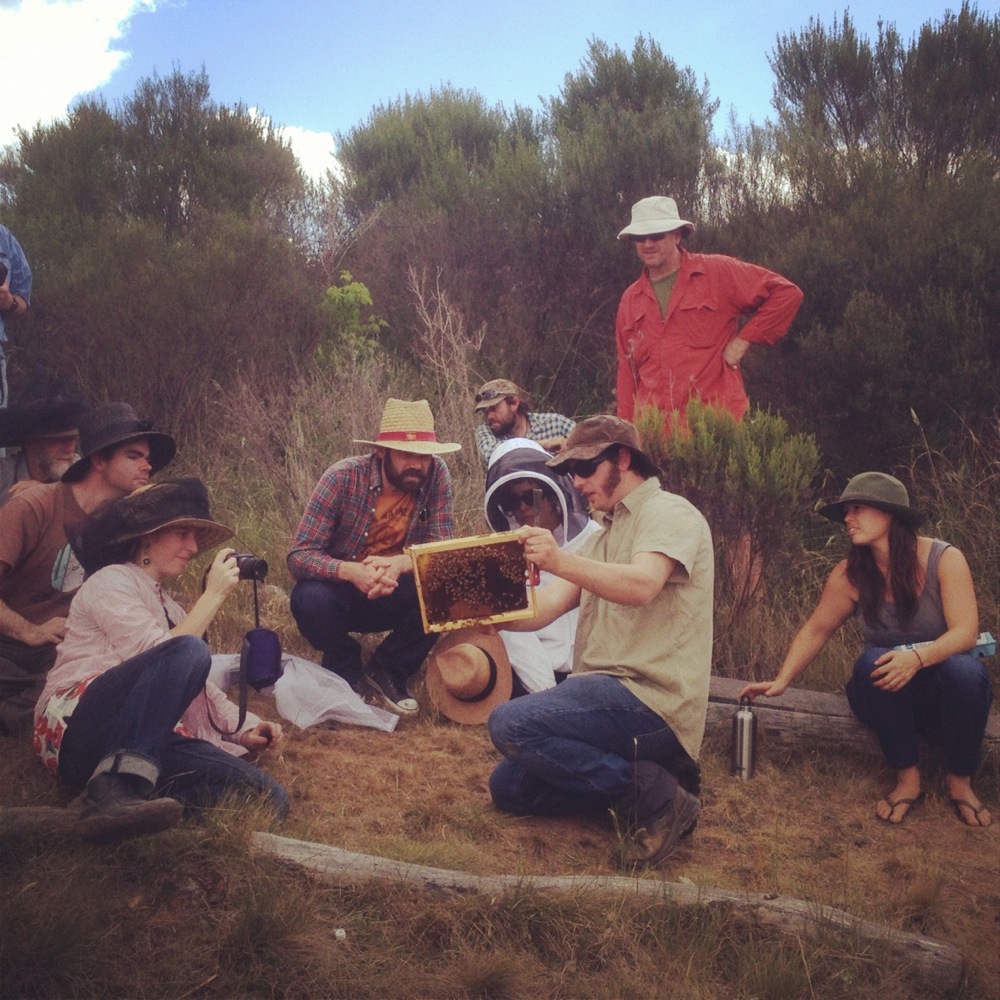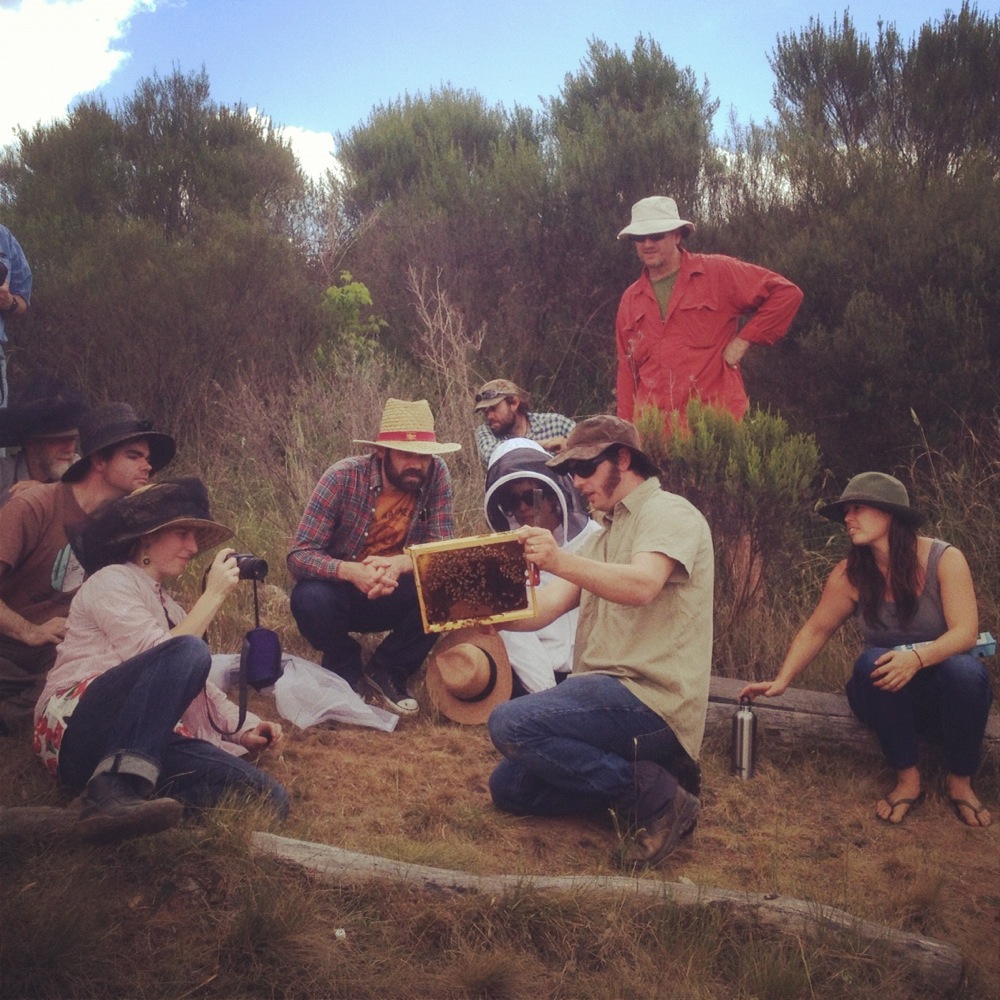 Tim Malfroy showing students a Warré beehive frame during last weekend's Natural Beekeeping course… beautiful weekend as always, the bees were super calm, met lots of future beekeepers…
I thought I'd also share some of Rose's kitchen snaps… these are from her catering extravaganza for the Natural Beekeeping course last weekend. In between courses the food is also pretty darn good (today's breakfast of home-grown oyster mushrooms and broadbeans on home-made sourdough toast as a drool-worthy example)…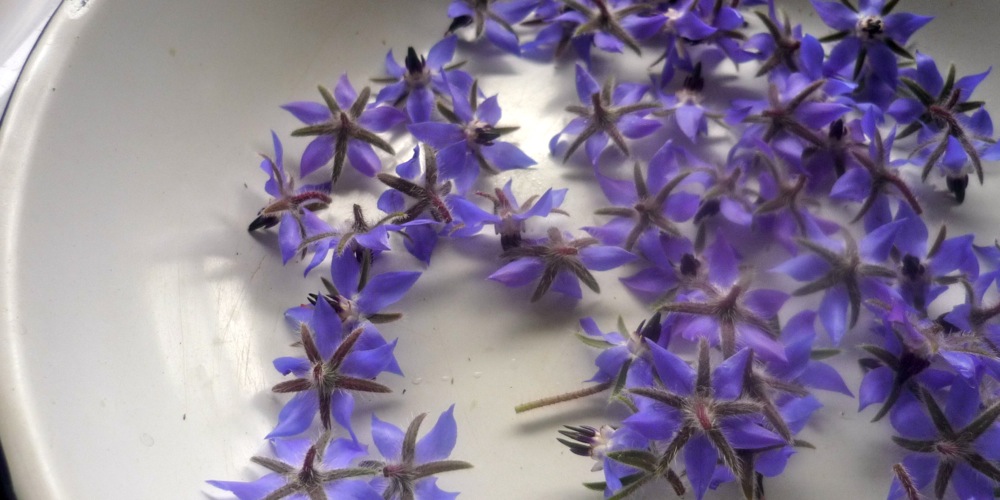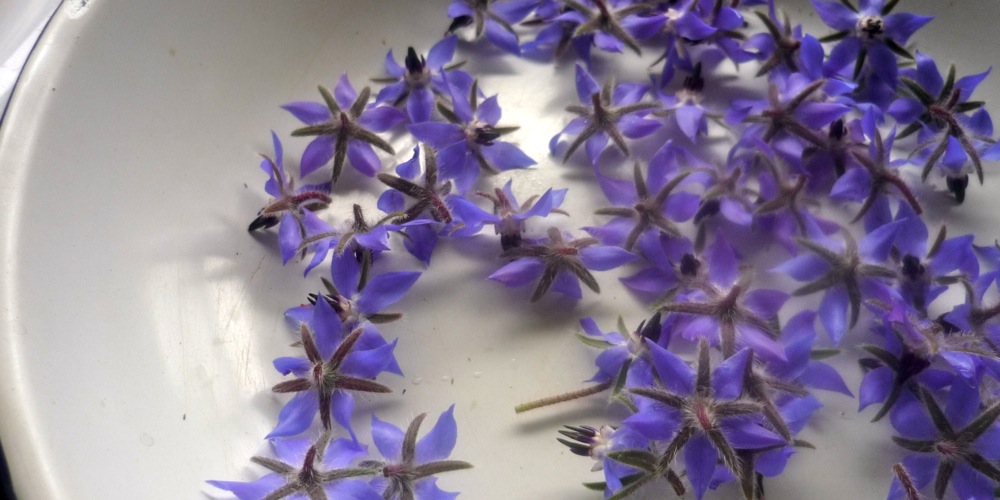 Borage flowers from the kitchen garden, chilling until morning tea time…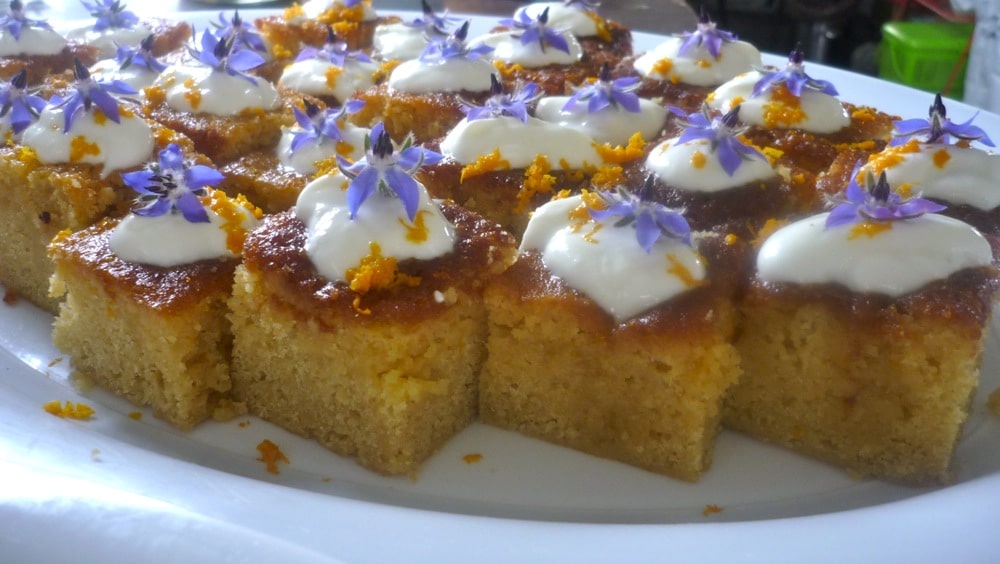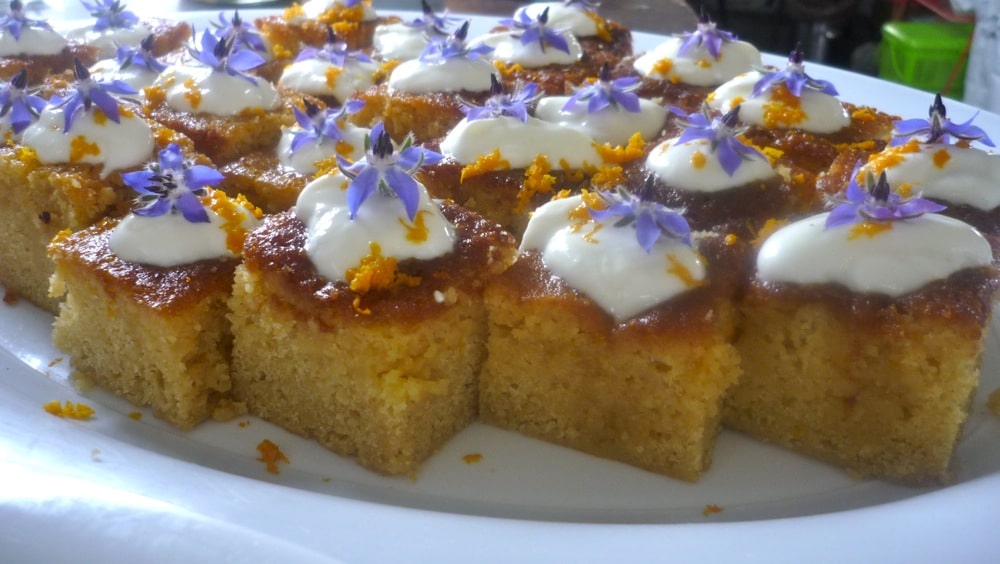 Orange cake with yogurt icing and borage flowers…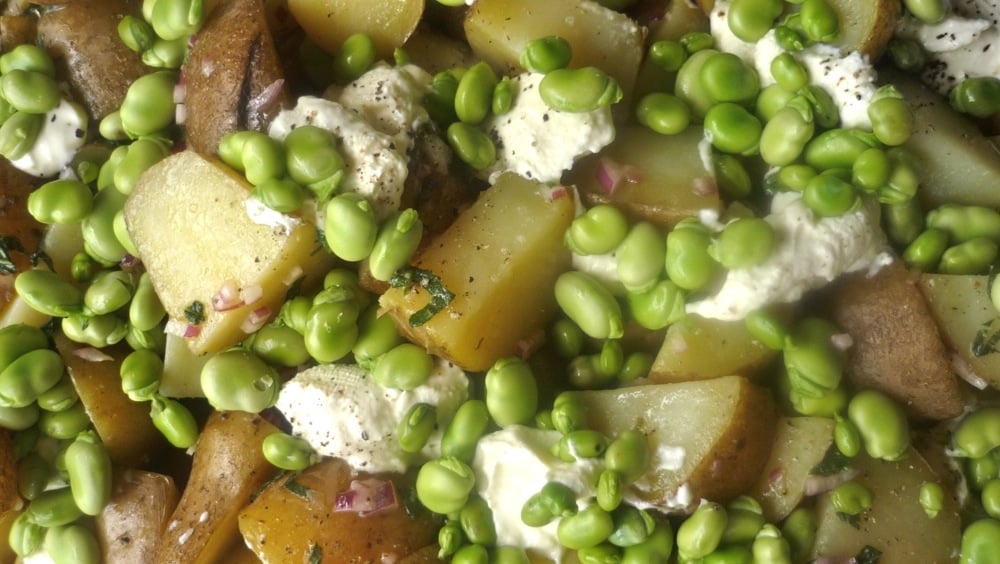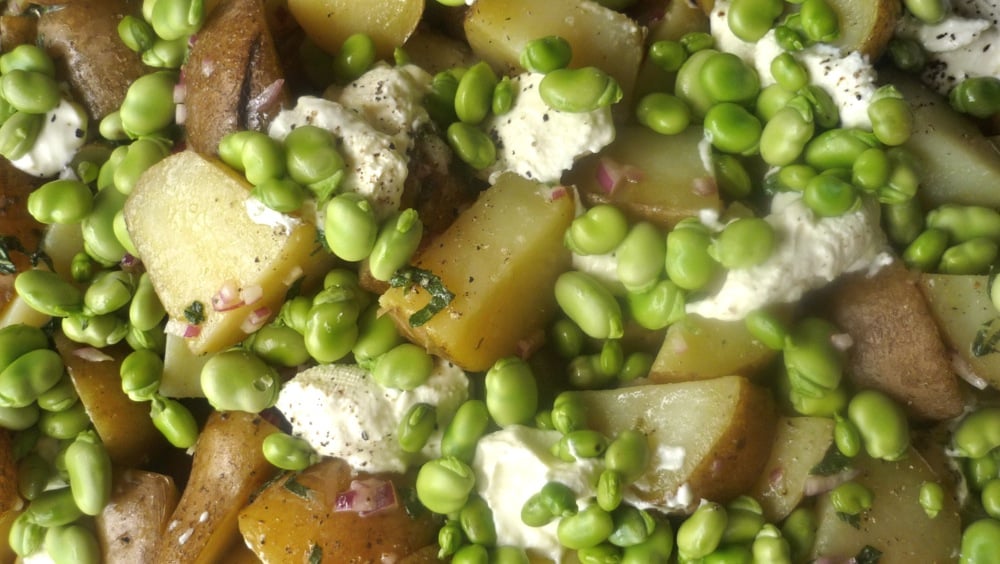 Broadbean and potato salad (home grown) with home-made ricotta…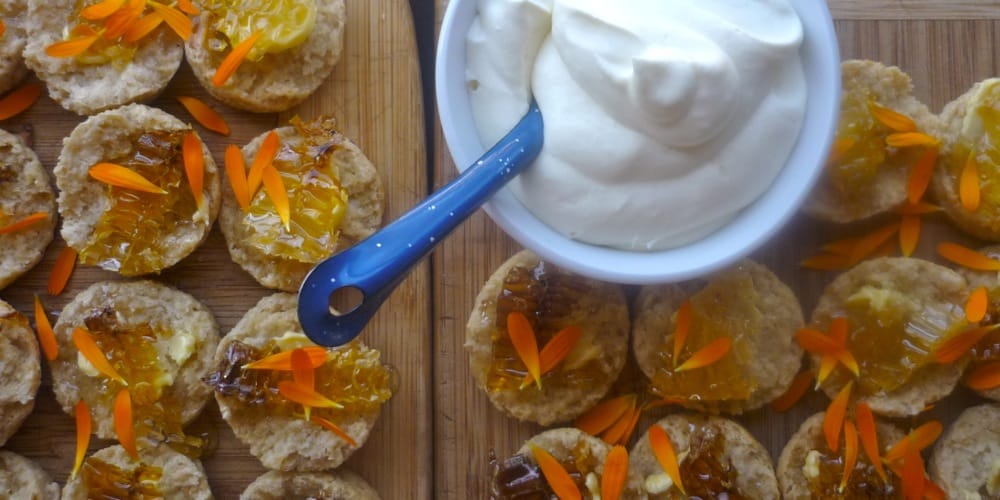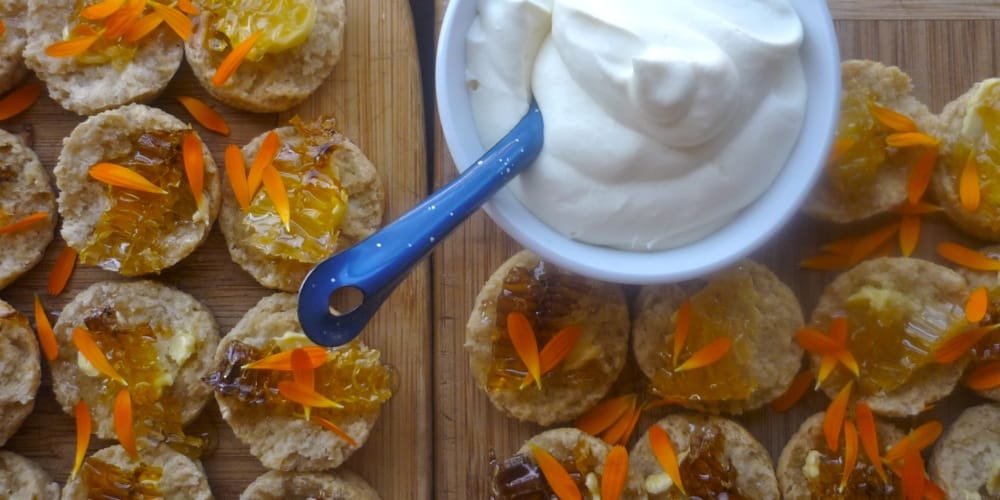 Sourdough scones with Warré honeycomb, calendula petals and cream…
Yeah the food's ok here. Happy Sunday everyone – what are you having for lunch?