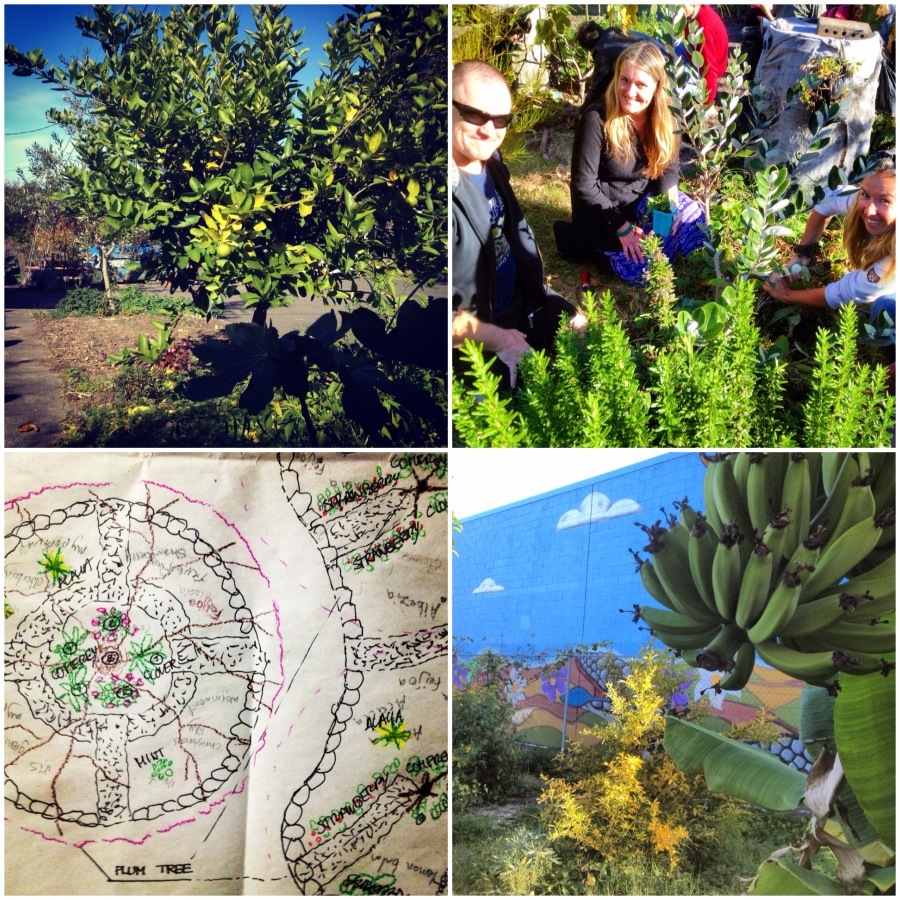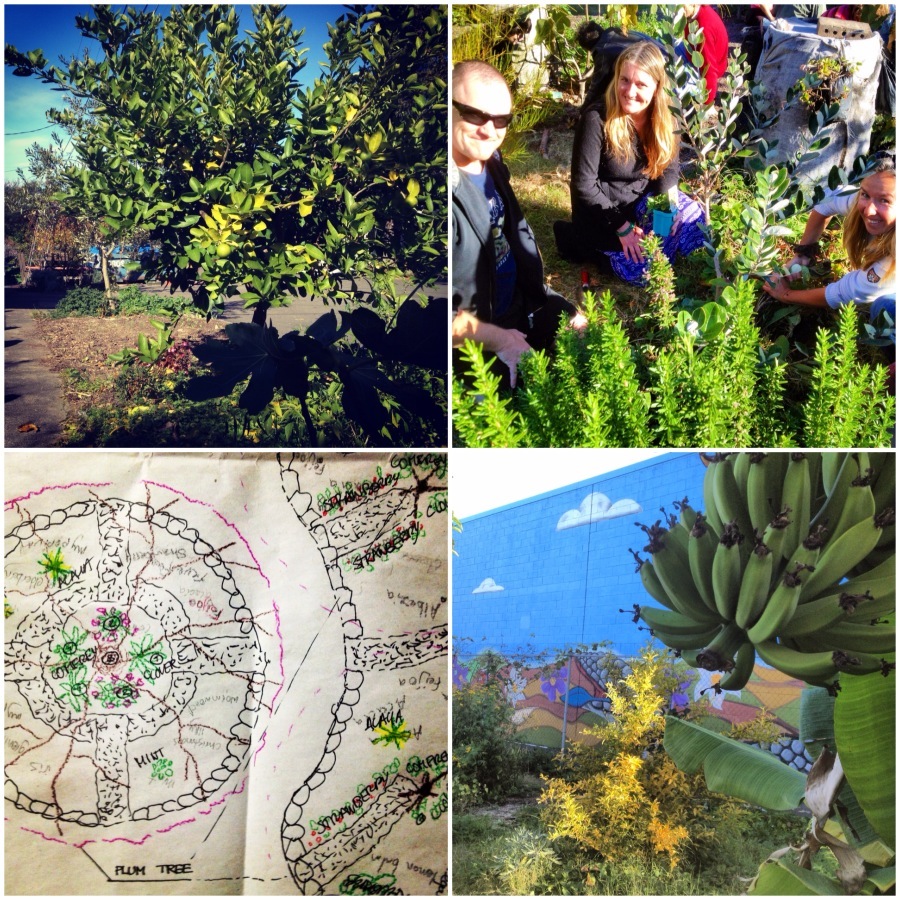 Urban forest gardens and food forests are definitely a part of our future cities – they have to be. We think every backyard should have a patch dedicated to perennial crops which interrelate as a stable and resilient system, while providing food, fruit and herbs for the household, hence our upcoming Urban Forest Garden workshop: 15 – 16 Dec: Sydney.
Micro forest gardens are a perfect way of achieving this goal. Essentially a food forest in miniature, a micro forest garden can be as small as one central fruit or nut tree with a complimentary guild of herbs and shrubs beneath it. You can stack a lot of nutrition into this kind of space if you design it right, and even slip some edible mushrooms in there too.
While we all love our annual vegetables, there are many advantages to ensuring that part of your backyard (or front yard) includes perennial vegetables and crops. Perennials are typically more resistant to disease, drought and crazy weather than annual crops, and some can be obliterated above ground, yet come back and yield well the next year.
At Milkwood Farm we recently designed & installed a micro forest garden as an example of this kind of system – a central plum tree supported by 15 different species of perennial herbs, shrubs and root vegetables which can be harvested at different times of year.
As we move forward with our larger forest garden up the hill at Milkwood, I'm constanty surprised by its resilience and abundance. Most mornings Nick or I make a quick early  dash out to get breakfast eggs from the chook run beyond the central forest garden, then wind our way back to the kitchen picking parsley, spinach, sorrel, strawberries and rosemary as we go.
In a month, we'll be able to pick currants and mulberries, and later this season peaches, figs and nectarines… and all from a system that, thanks to it's good design, requires minimal watering and maintenance to yield throughout the year.
Though we're on a farm, our main central forest garden could fit in a normal backyard – this is our 'nucleus garden' from which we take cuttings and divisions to propagate widely throughout our farm and beyond.
An urban forest garden can be as small as a single lemon tree with well designed herb and shrub layers beneath it, or as large as ours – it depends on your space, your needs and your available energy.
Energy is one of the biggest resources that it is essential to accurately estimate in order to establish a successful forest garden, no matter what your scale. This is something that we go through carefully in our courses.
Many people get all excited and imagine a grove of 20 fruit trees with lush herbs beneath, when in reality they probably have time (time being an essential form of energy) to properly tend to 4 trees.
And at the end of the day, it's MUCH more rewarding (and tasty) to have 4 beautiful, heavily-bearing fruit trees with a dense understorey of edibles, than a backyard of neglected trees which never really do their thing.
These things are something that Harris unfolds with students during our courses in the design process – we place huge value on designing for your specific needs, to ensure you actually can follow through and create an amazing forest garden at home.
In addition to getting help estimating what you can expect to create given your energy budgets of time, money inputs etc, there's a lot to learn about beneficial relationships between plants in a guilding system. Once you get your guilding right, you can replicate these 'communities' of plants up or down to whatever scale you have to work with, from a single tree or a larger, cultivated forest.
Then there's the benefits to your family. A forest garden is the most excellent playspace for kids I can think of – it's full of things to taste, full of flowers to smell and touch, shady, leafy and full of complex colors and shapes – just the sort of space we want little eyes and brains to spend time in.
Ashar is 3 and a half, and I would say at a rough guess he knows at least 10 plants in our forest garden by name – mint, comfrey, verbena, chives, broadbeans. fig, lambs ear, oregano, parsley, oats and of course strawberries. Pattern recognition at a natural, child-led pace.
I love knowing that outside our back door is a stable, resilient and abundant food system that, no matter what, can yield food for us each day, all year round.
It's what every backyard should have – a year-round food producing ecosystem that is a beautiful playspace and which will only get better as the years go by.