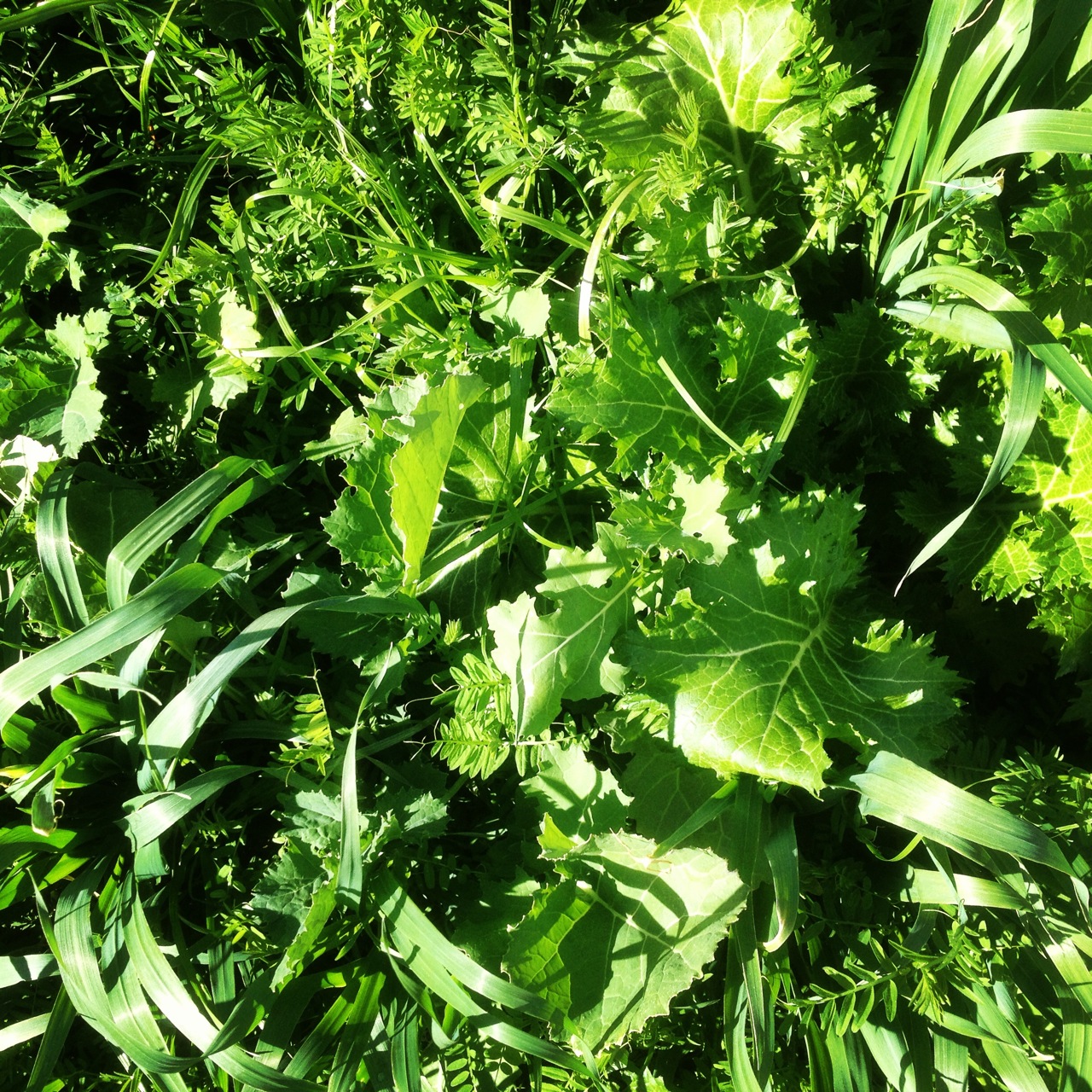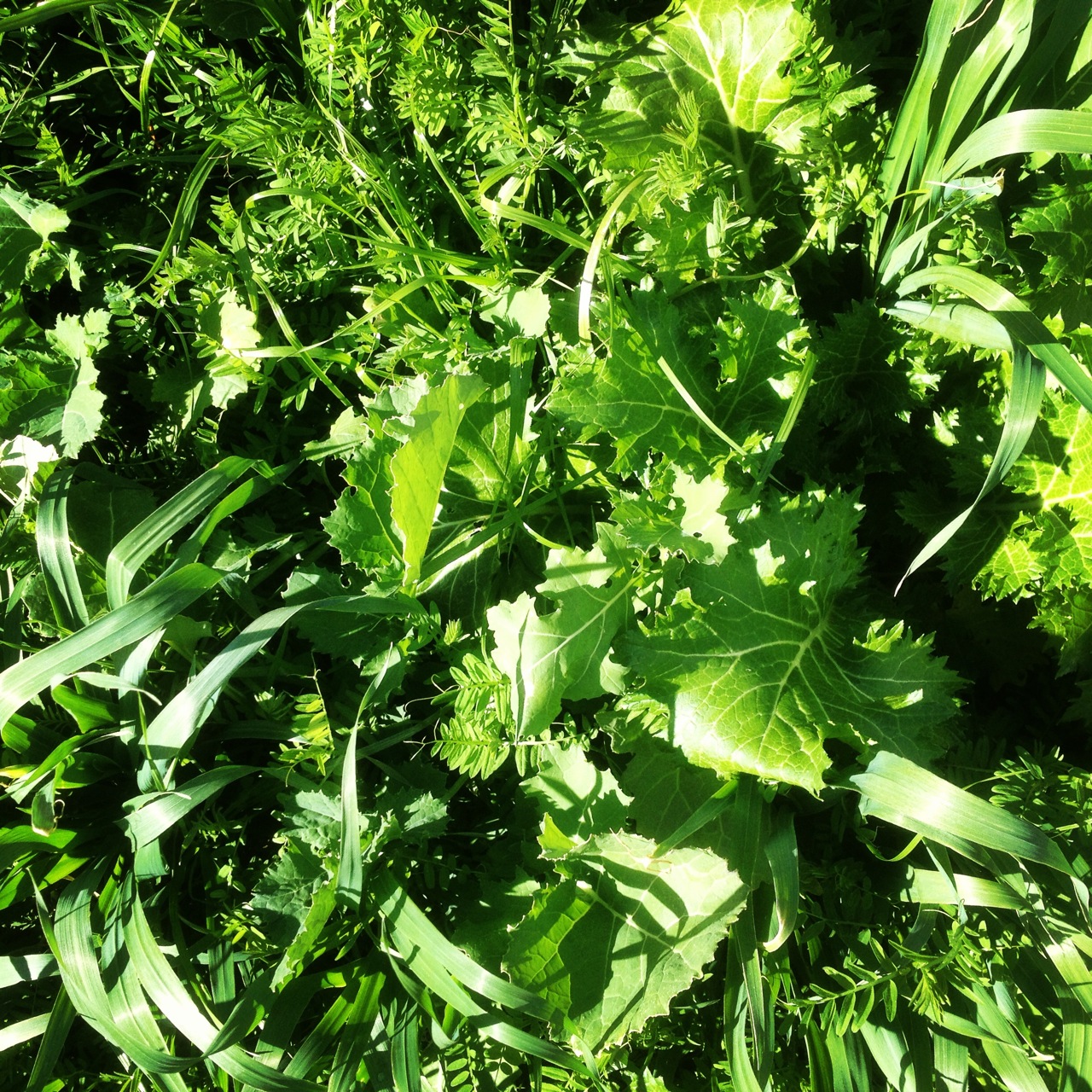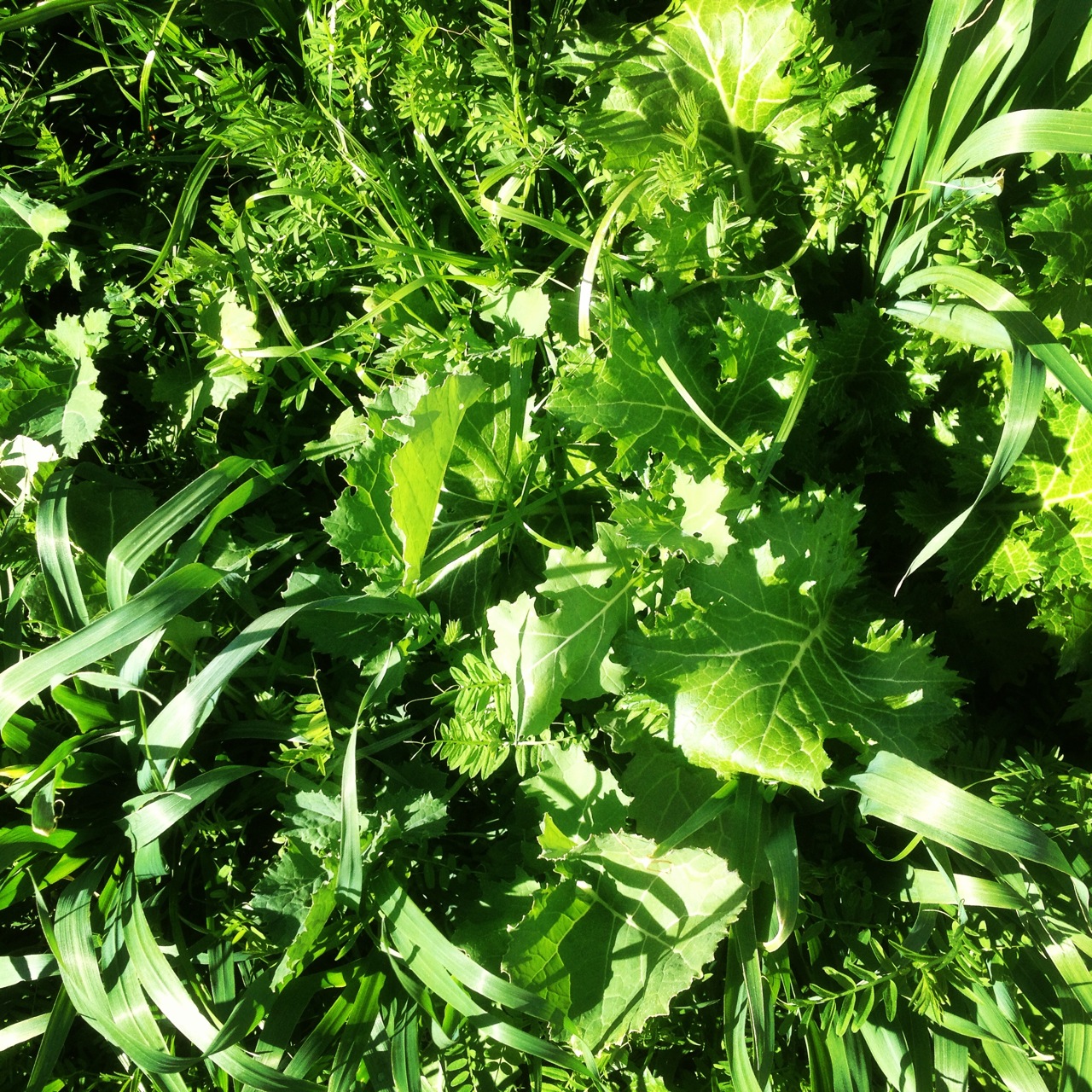 Spring will be here any second now… I can smell it through the sleet. Ok maybe it's a little while off still. But the wattles are flowering! And so are the fruit trees, down in the valley.
The green manures in the market garden are about to be turned into the soil to make our spring seedlings grow, and the shiitake logs are pinning! Soon we will be awash in mushrooms…
We're collecting mushroom recipes this week in readiness for a large flush of shiitakes – the logs are been slumbering under the benches in the shadehouse for ages, slowly being colonised by the shiitake mycelium.
We spotted that many of the logs were fully colonised and so proceeded to soak and whack the logs… and now they're all pinning like mad, with little bumps all over them, as the mushrooms break the surface of the logs…
The round house is finally nearly habitable – the earth floor is so close to finished, the stove is in and the entranceway 'challenge' has been solved with some beautiful slatework…
We still await the winter rains, however. Actually, we're still awaiting last autumn's rains, and last summer's rains, too.
It is dry here. We have enough water in the high dams for the market garden and our fruit trees, and our pastures look good (for a dry year), but it's a different farm to this time last August…
We roll with it, even while we worry, just a little. And we do what we can, with what we have.
In other important news, the new greenhouse Michael has been working on making from scrap materials, got a skin!
And then we took it off again, to finish some fiddly bits of Michael's awesome and extensive wormfarm/bench system, which will pump organic nutrients into the market garden while raising seedlings.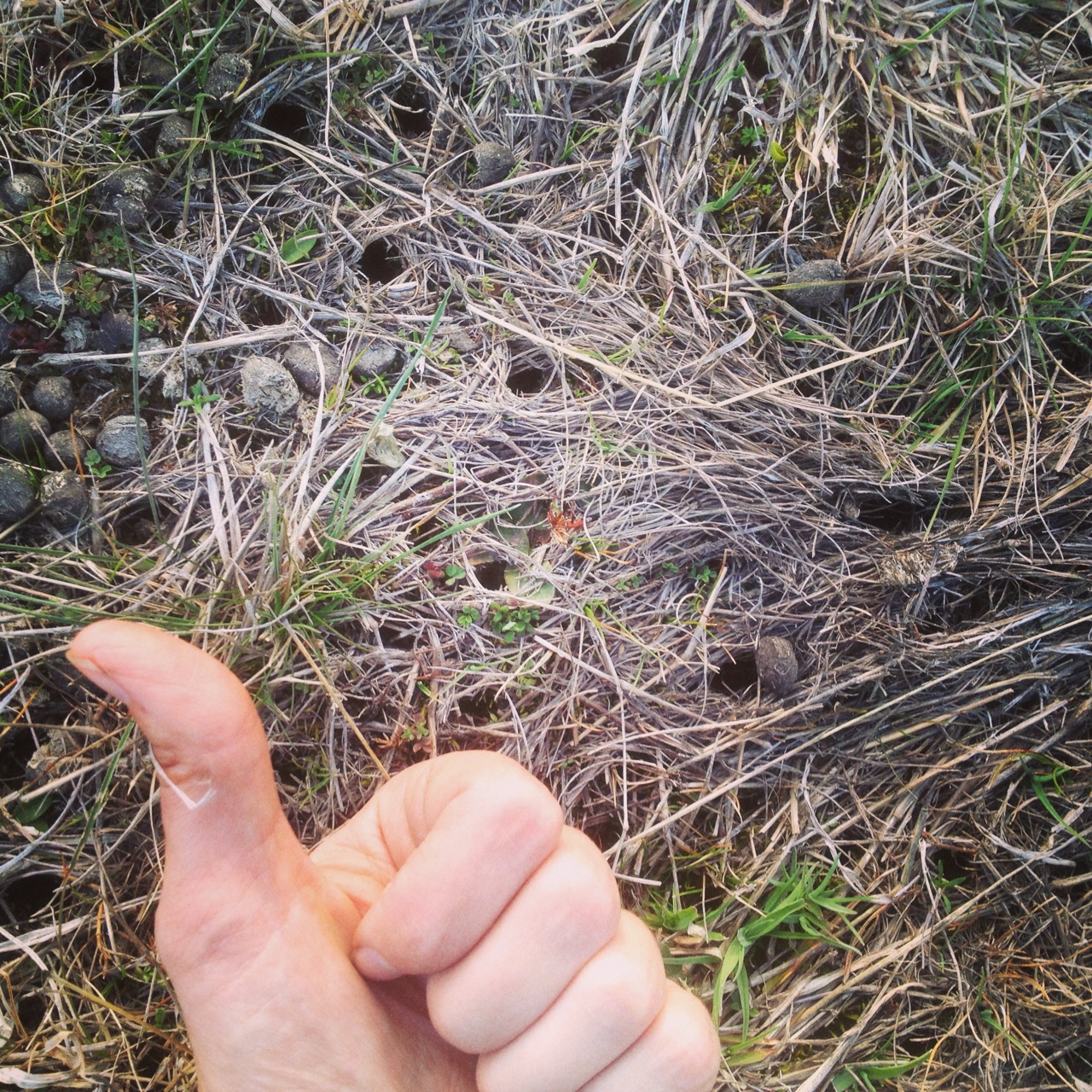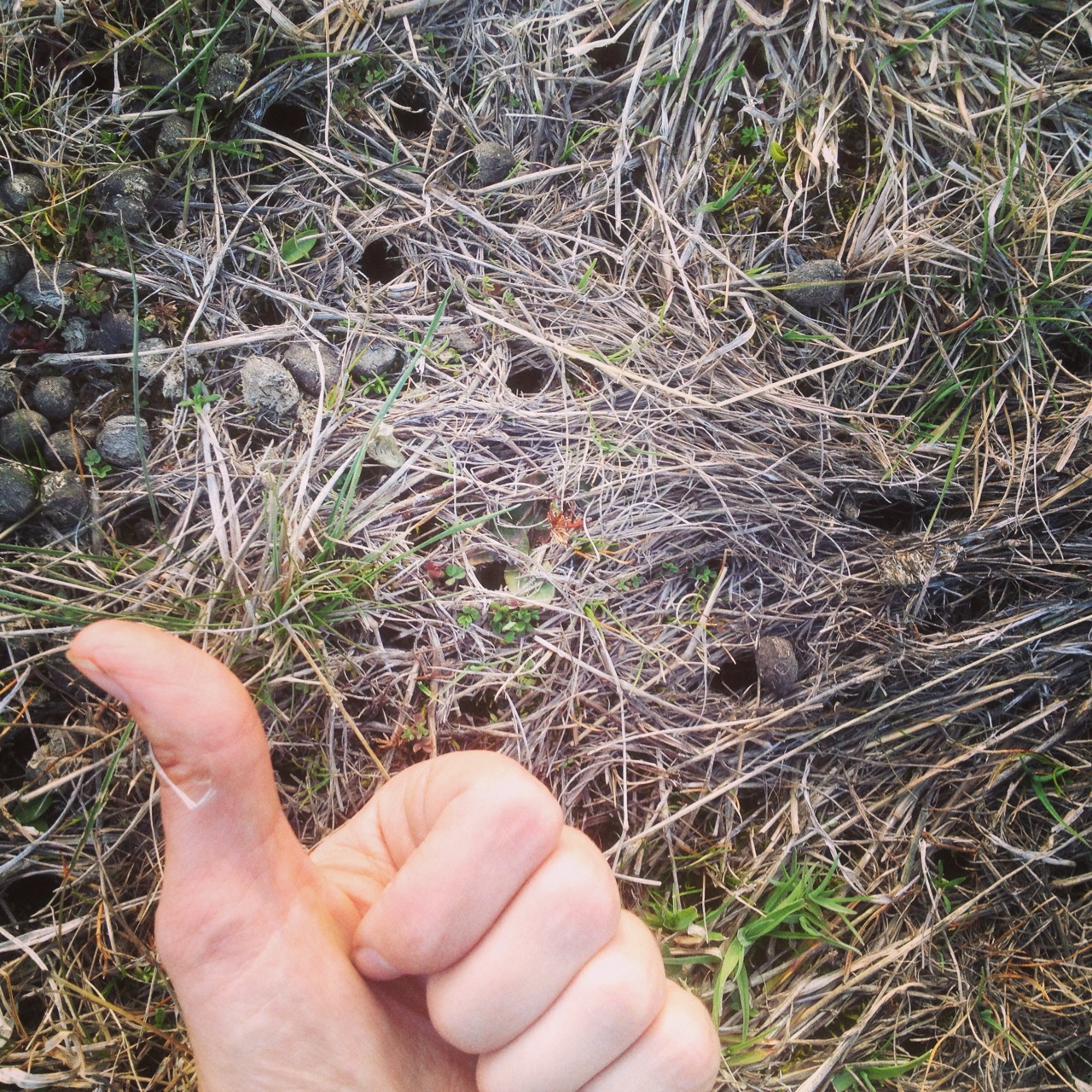 Meanwhile in the top paddock, I've discovered dung beetle holes aplenty… which means that the dung beetle population is hard at it. This is really exciting.
No truly, it is.
Dung beetles break down the available dung (on our farm, sheep poo) and drag it down into their burrows… a fabulous pasture cleaning, aerating AND deep-manuring service , all in one… thanks little guys, stay at it.
And lastly, we're awash in lemons. Which is fine by me.
They go brilliantly with all the eggs the muscovy ducks have decided to suddenly start laying, and together, they are getting made into Lemon Delicious pudding whenever i get a chance.
I'm also considering a limoncello making spree this weekend, if i can fit it in.
But after Nick's 2 months of adventuring all over the planet (and back and forth to Sydney 3 times), we're all actually home in the one place this weekend, so we might end up just making popcorn and cardboard robots instead.
Do you have any killer lemon-based recipes that we simply must try this weekend?
>> More posts about life in general at Milkwood Farm