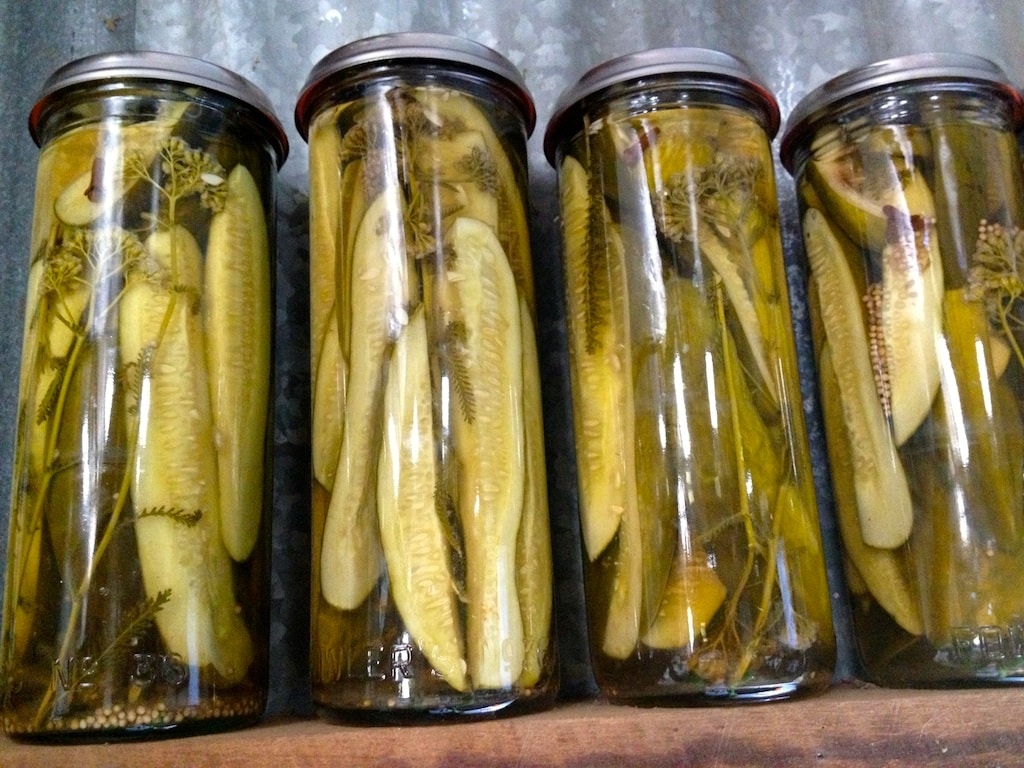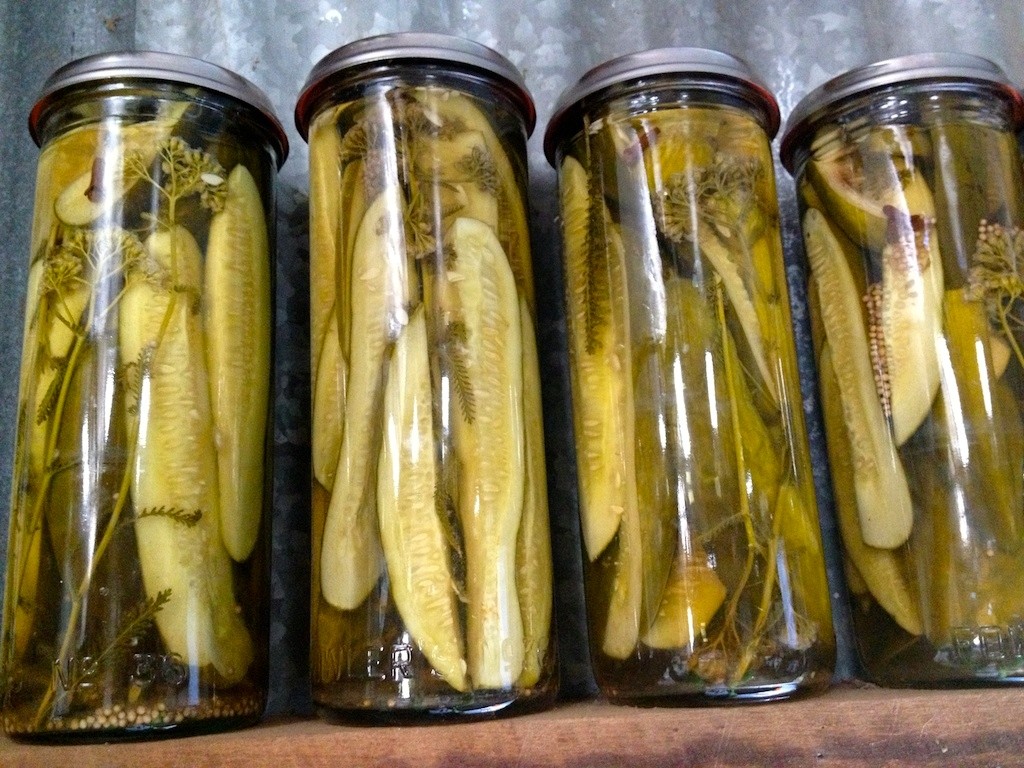 This year I am going to be ready for preserving season. So ready. I am going to have all the jars I need, and all the lids and seals for those jars.
And I'm going to know where they all are, too, rather than discovering their 'safe' (read: obscure) storage place next winter, once the preserving season is past.
I have a problem though. To Vacola, or not to Vacola? There's good arguments for both sides. And I have to decide quick.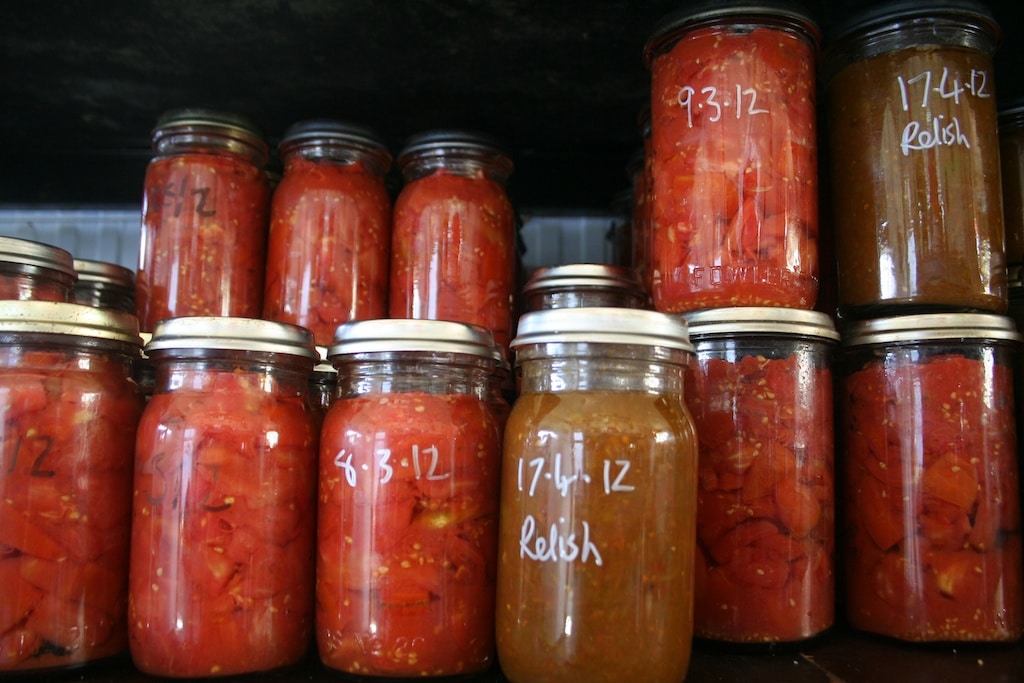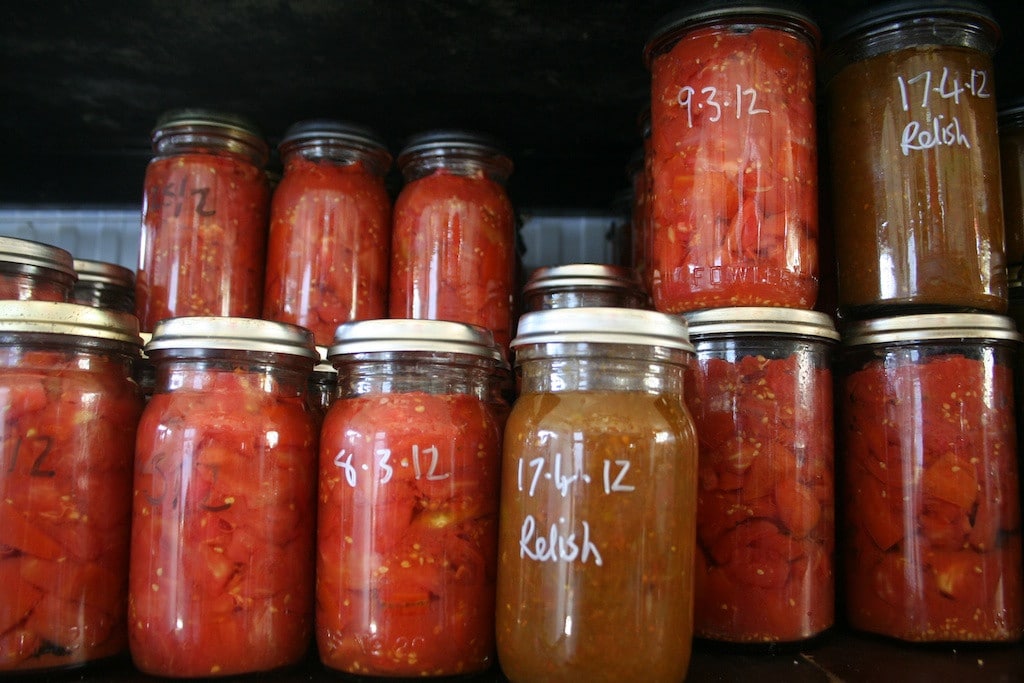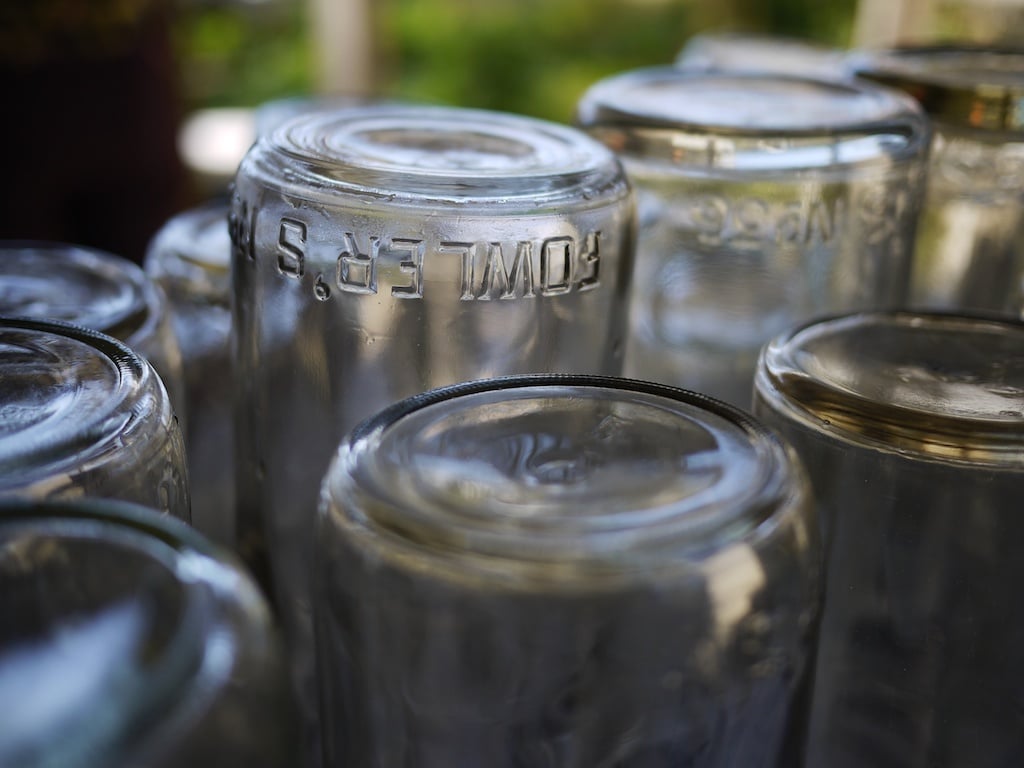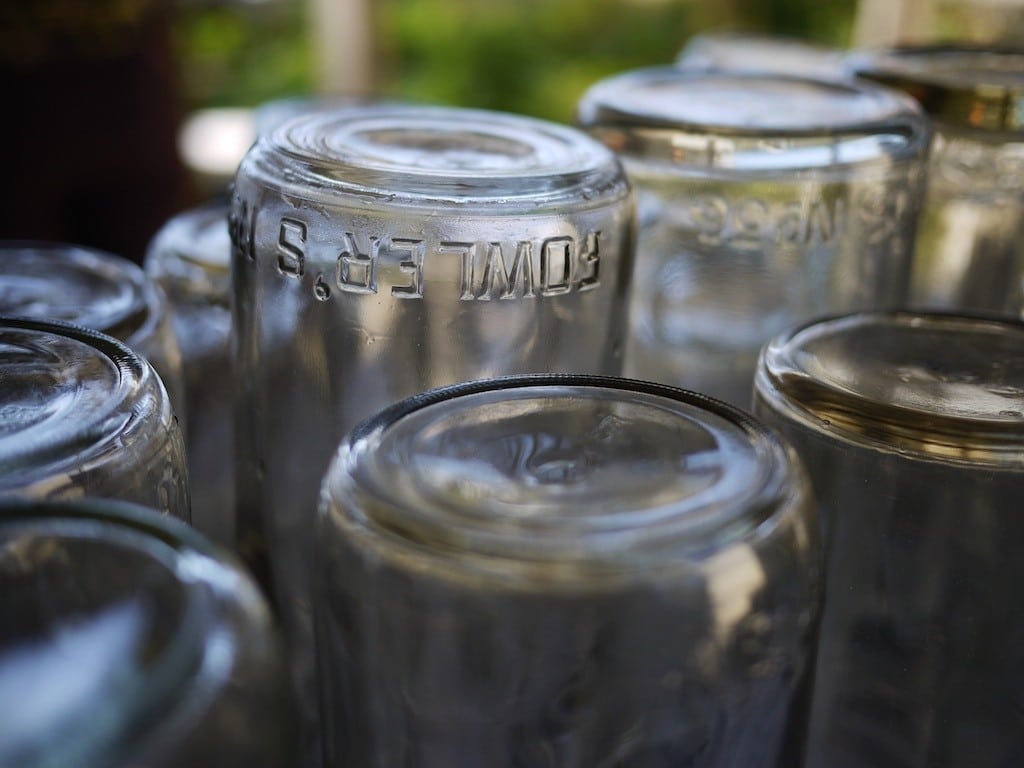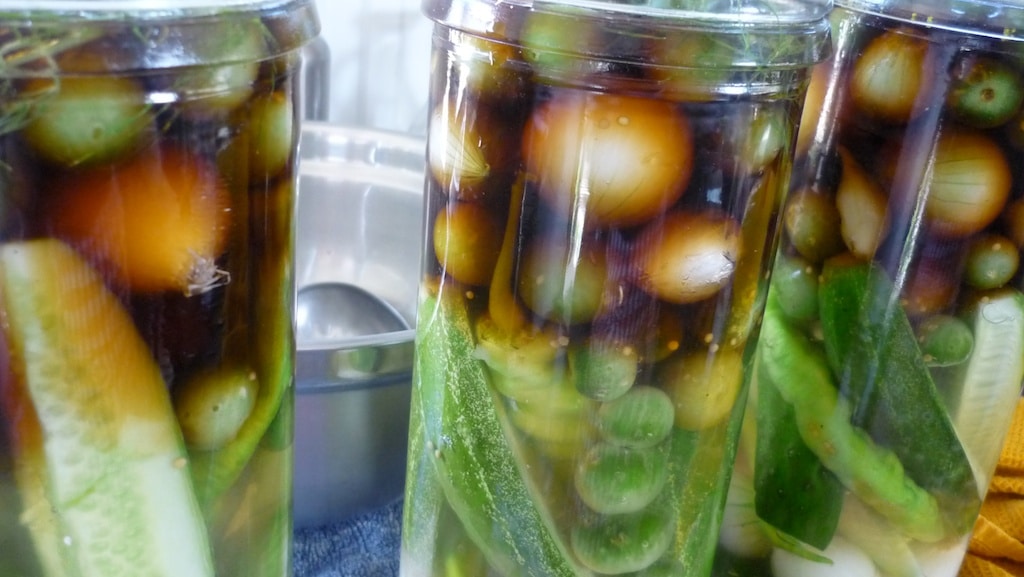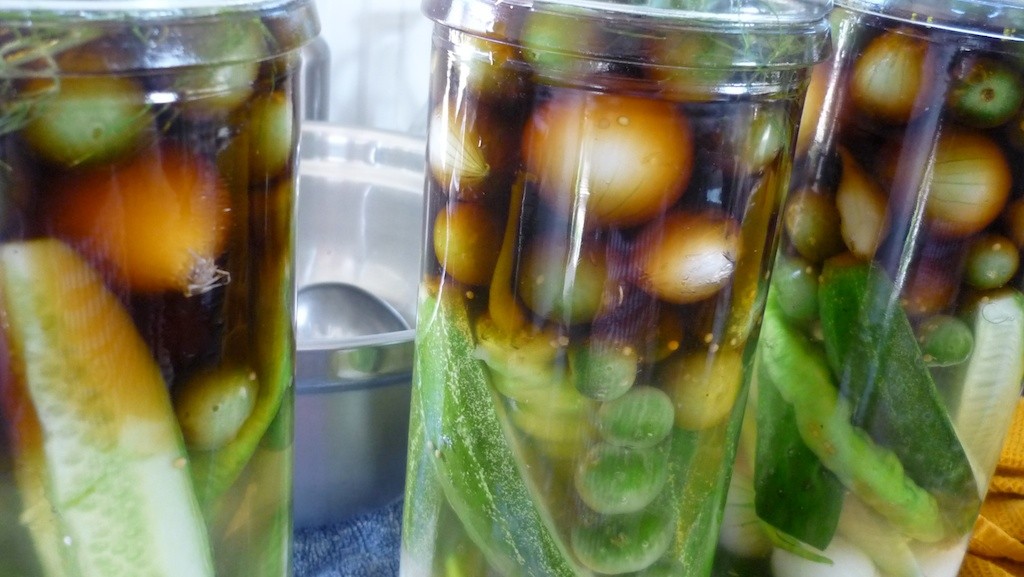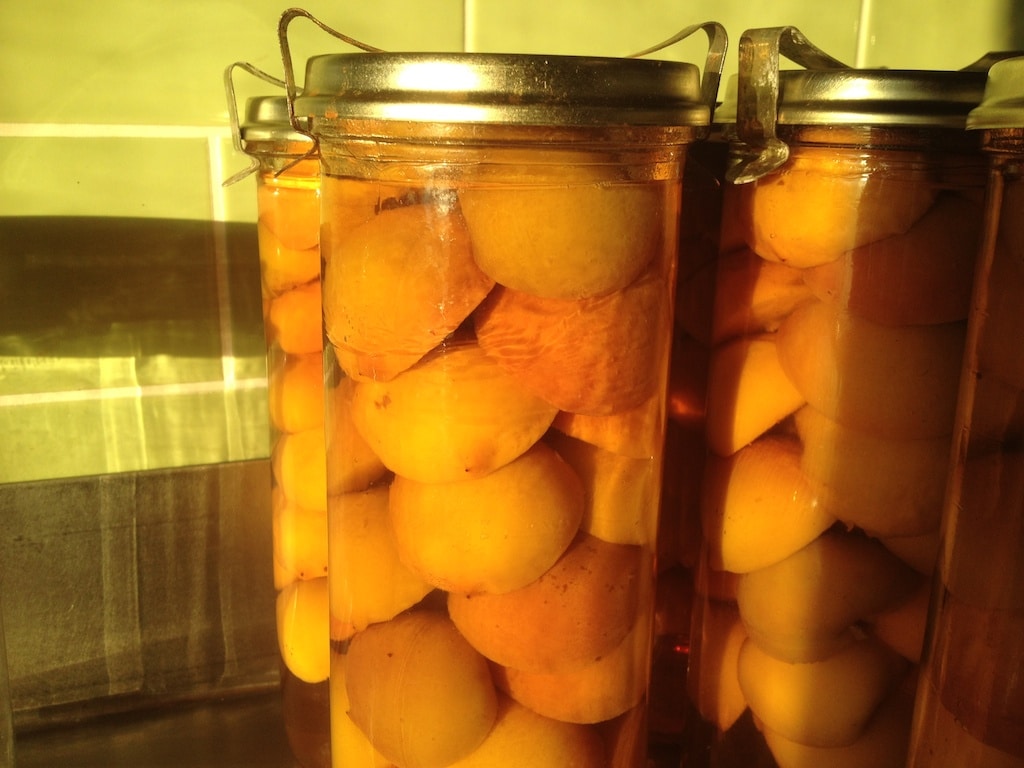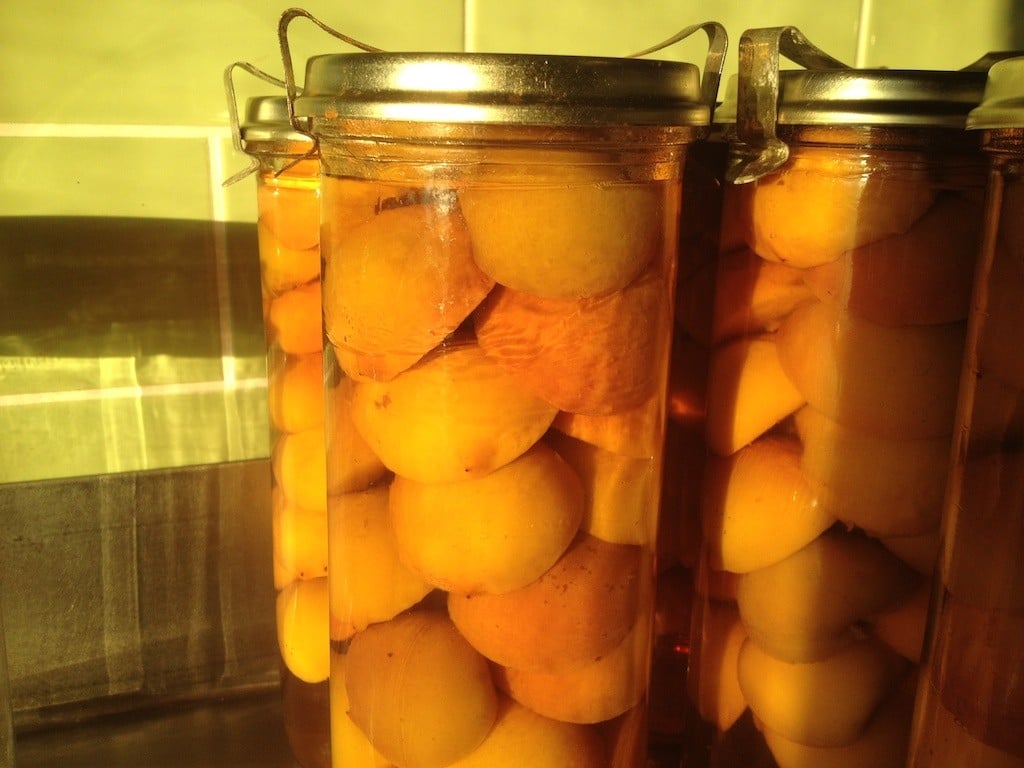 Fowlers Vacola is this venerable Aussie company who have been making glass preserving jars and kits since 1915. Their jars are heavy, beautiful things – my favourites are the straight-sided ones.
Their lids are great too – a simple system involving a reusable metal lid, and a disposable rubber seal. Minimum wastage, maximum economy (once you're set up with all your preserving gear).
Everyone I know, including me, got their vacola preserving kits and jars by combing garage sales, op-shops, and local paper classifieds over successive years. My best story is scoring a stainless steel preserving kit with 4 milkcrates of jars from our local paper, for 100 bucks.
You can, at a pinch, also buy them new. Because Fowlers Vacola are still going strong.
So here's the thing. Although we are set up and rip-roaring ready to go on the vacola front, I'm wavering. I'm looking at the american's system out of the corner of my eye… the Ball jars.
Ball Mason Jars are the USA equivalent of Vacola in terms of their cultural cache and history.
Their main difference is their shapes, and how their lids work: a slightly different system involving a two-piece sealing lid. And Ball lids screw on.
The Vacola lids don't screw on. They just sit there. When opening a jar after they've been processed and sealed, you need to prise the lid off, and then if you don't consume the whole jar you need to ensure they live in the fridge upright as the lid is but a cover, without it's seal.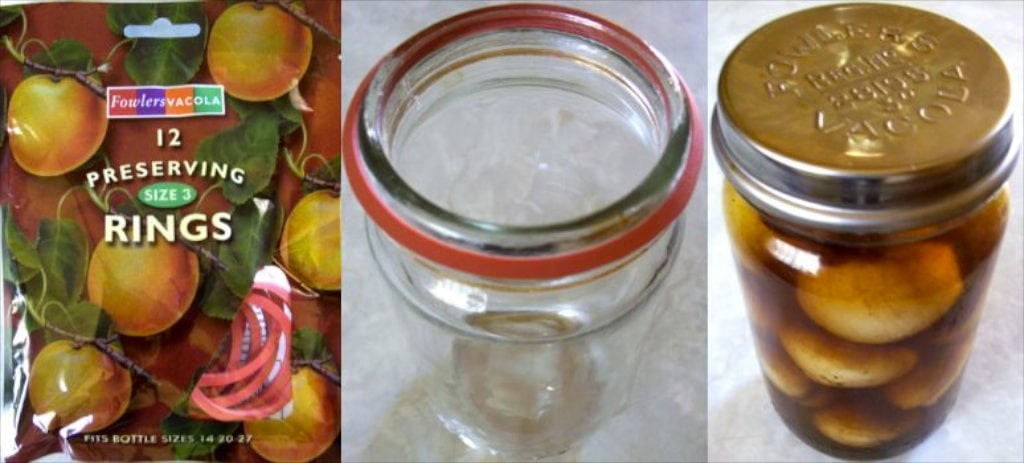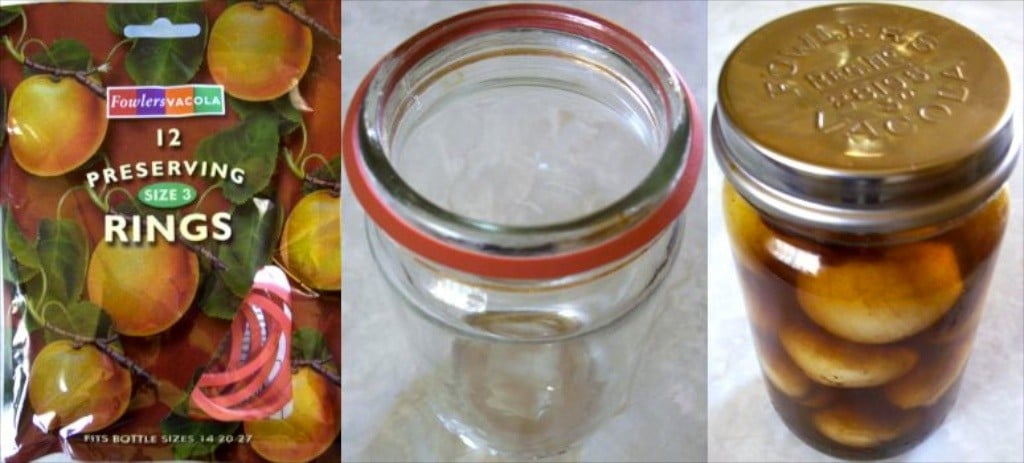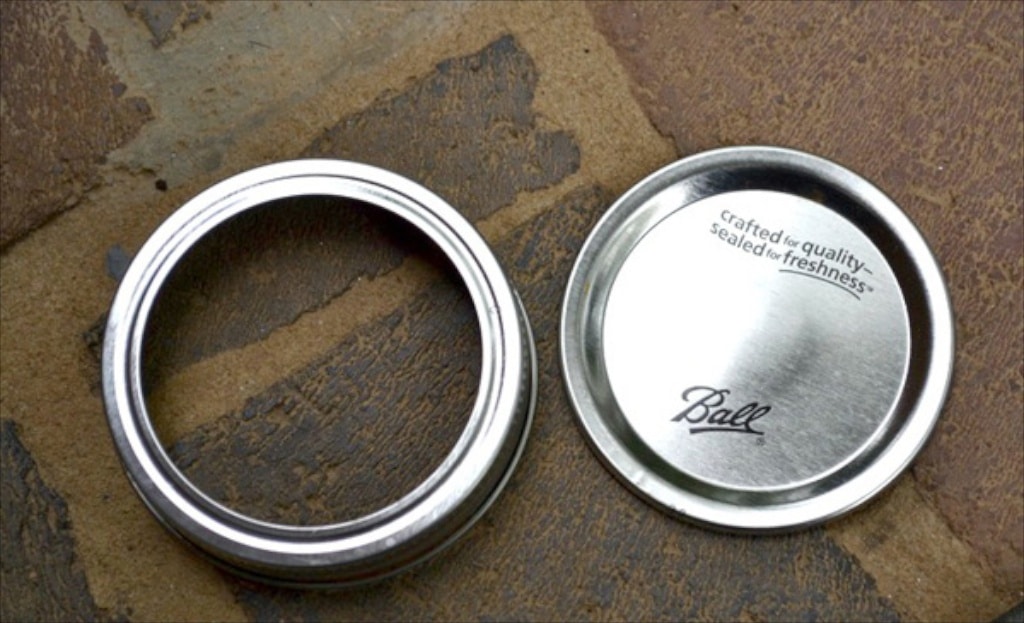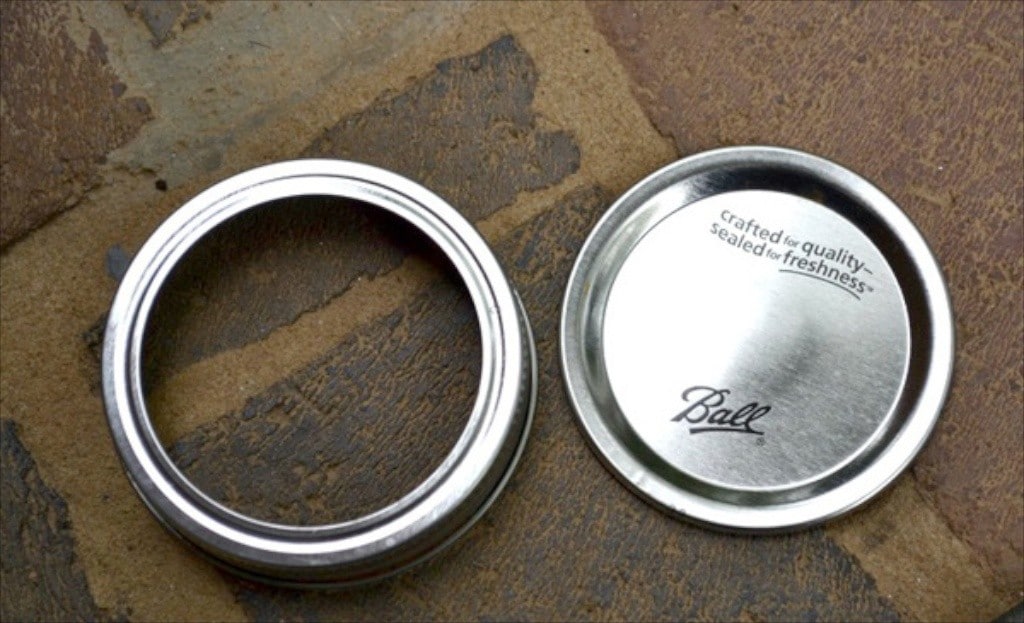 This might seem like a small detail, and i suppose it is – no reason to swap systems on that count, really. But then you get to pressure canning.
Pressure canning is preserving on steroids. I grew up with big vats of Vacola jars full of peaches and pears bubbling away in their water baths, which, after an hour, were declared preserved.
Pressure canning is next level stuff though.
You can pressure can anything, it seems – fruit, veggies, meat… yes meat. Once you get your pressure canning going on, you can rack up a pantry full of jars of bolognese sauce, pulled pork, smoked fish, bacon… whatever.
Yes, I guess it will taste a bit like meat in a can (but a glass one). Still, if you're trying to figure out how to preserve the harvest without relying on your fossil-fuel powered freezer 24/7 because you lack the space and conditions to hang a cellar full of charcuterie, this seems a likely path.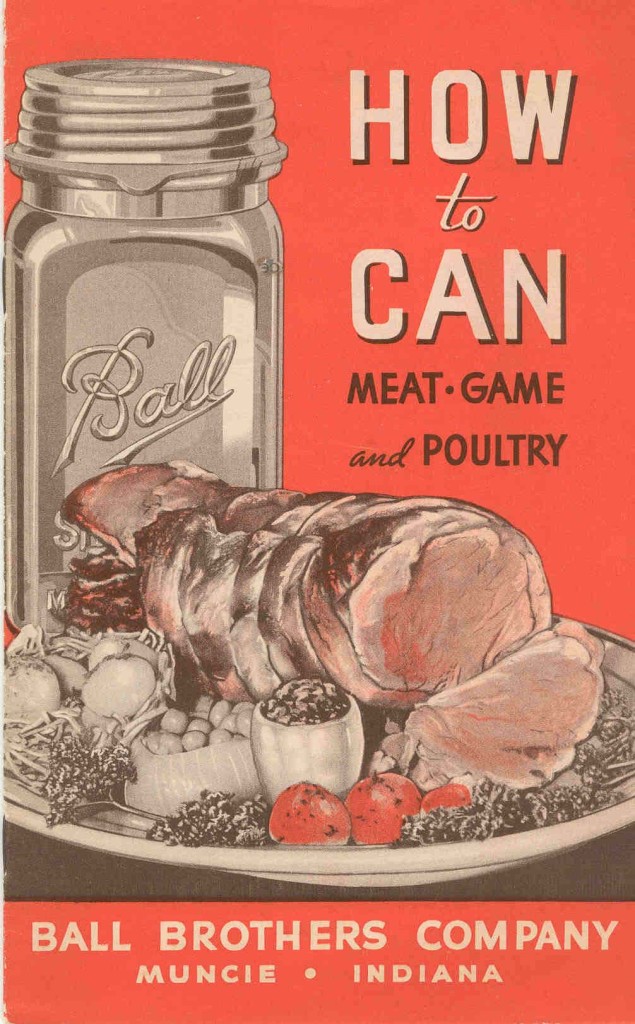 And this is the big wavering point for me on Ball jars vs Vacola jars. There are instructions for canning meat safely in Ball jars. There are not, however, instructions for canning meat safely in Vacola jars.
There did used to be, and i have the old Vacola recipe books (also gleaned from garage sales) to prove it. But canning meat is only mentioned in the older versions. And some of the newer Vacola books specifically state that the system is not recommended for canning meat. Hmm.
Motivated as I am to live a happy life without giving my family botulism in our quest to live simply, you can see my dilemma.
Also, there's the water bath vs pressure canning methods. Pressure canning takes less energy input, because the period you have the canner on the flame/gas/element for is less time per batch.
The water bath method needs to bubble for a full hour per batch (f we're talking fruit preservation), compared to 20 minutes of the pressure canner units.
Anyone who has preserved through an Australian summer will know what I'm on about here. A system that means less time with a big hot thing in the kitchen on a blistering summer's day? Hooray to that.
Last year I was able to argue for Vacolas because of the BPA thing, as Vacola lids are straight metal with no nasties. but now Ball have started making BPA-free lids. Which is great, but which further closes the gap.
So there we are. I haven't quite decided how to deal with this dilemma, but i figure I have about another month before I need to have everything in place, one way or the other.
Does anyone have any stories form wither side of the Vacola/Ball fence to shed light here? Thanks in advance…
** Addition: just to clarify, i'm not talking about turfing out our vacola jars or system, but i am looking to get more jars than what we have, and I have the kit to use both types…