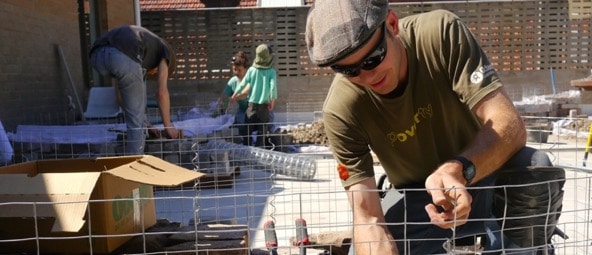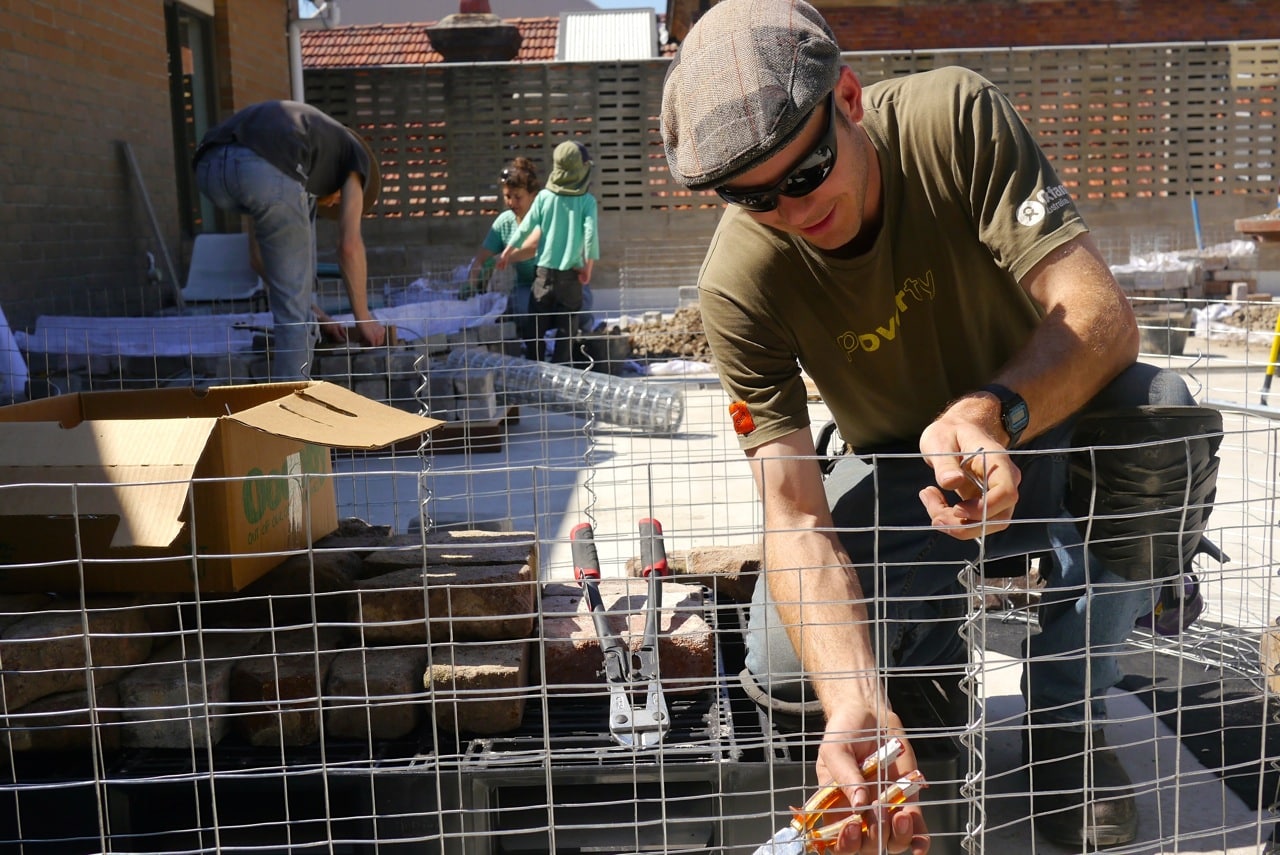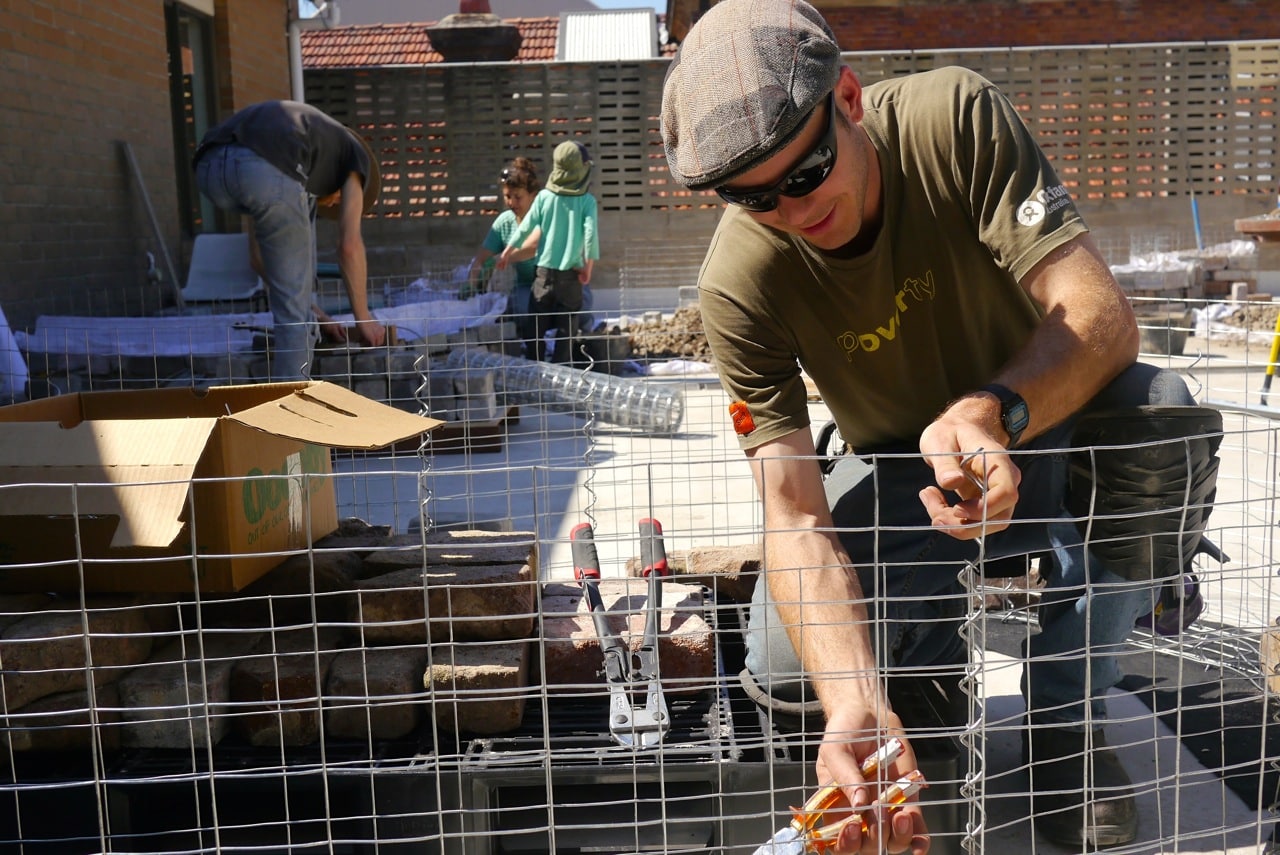 The 107 Rooftop Garden build is underway! And we've just finished the gabions that will form all the veggie bed surrounds, thanks to the hard and cheerful work of an awesome crew of pros and volunteers.
We're now one step closer to creating a community resource and edible oasis in the city…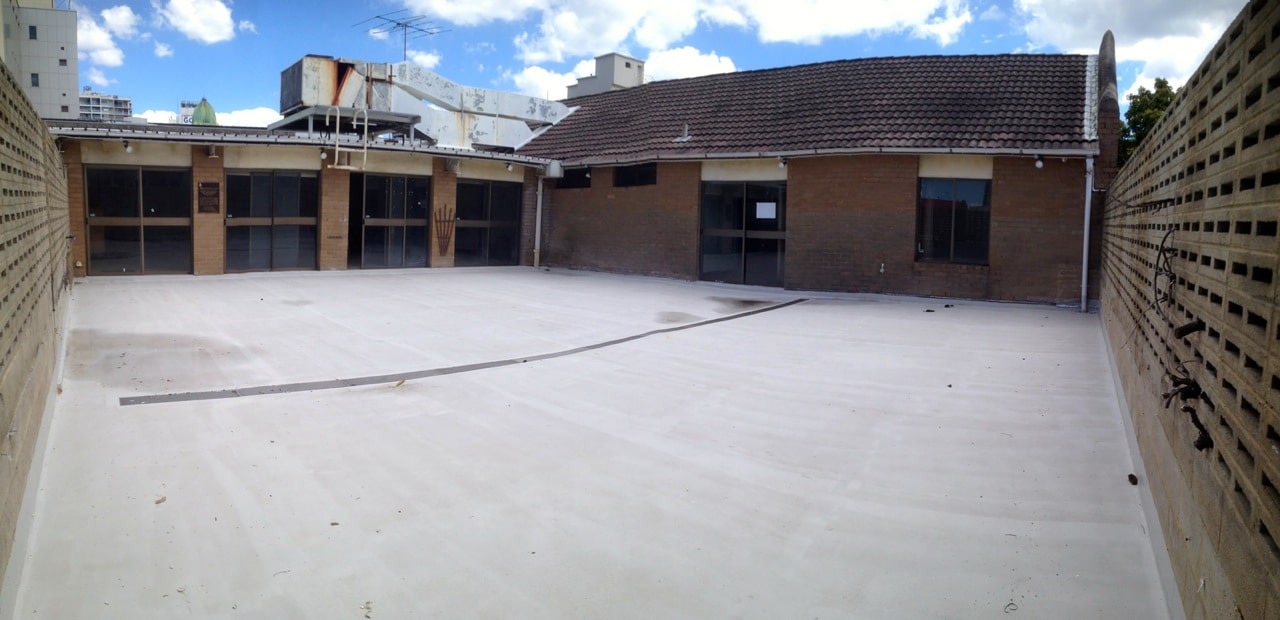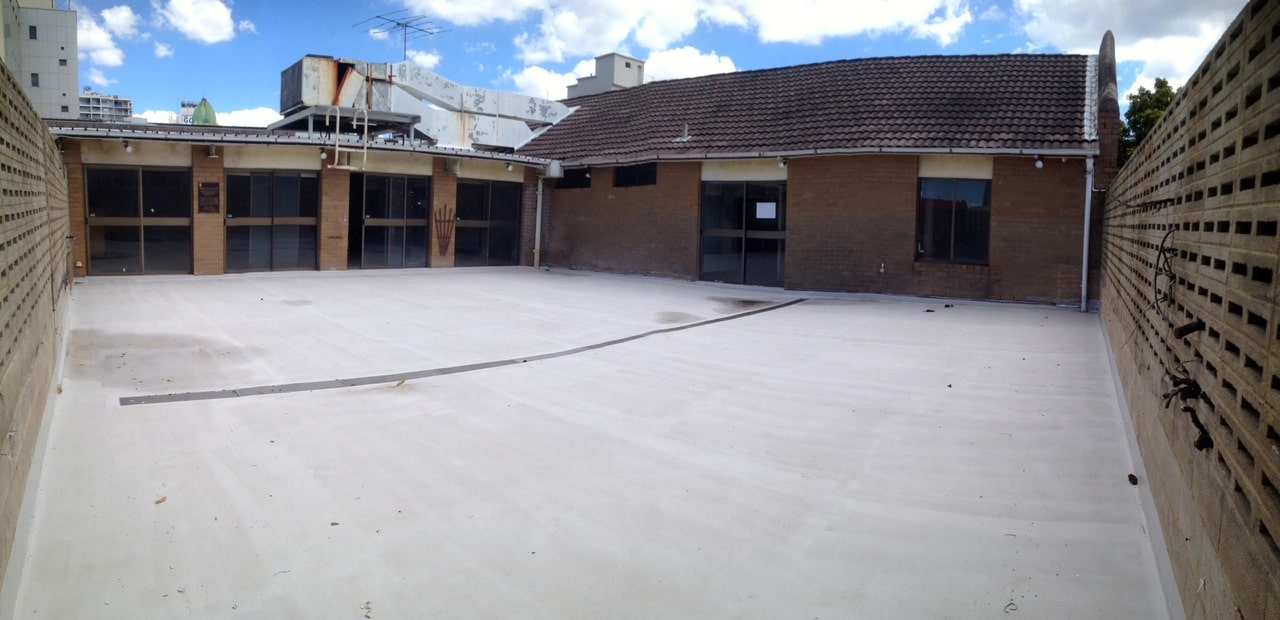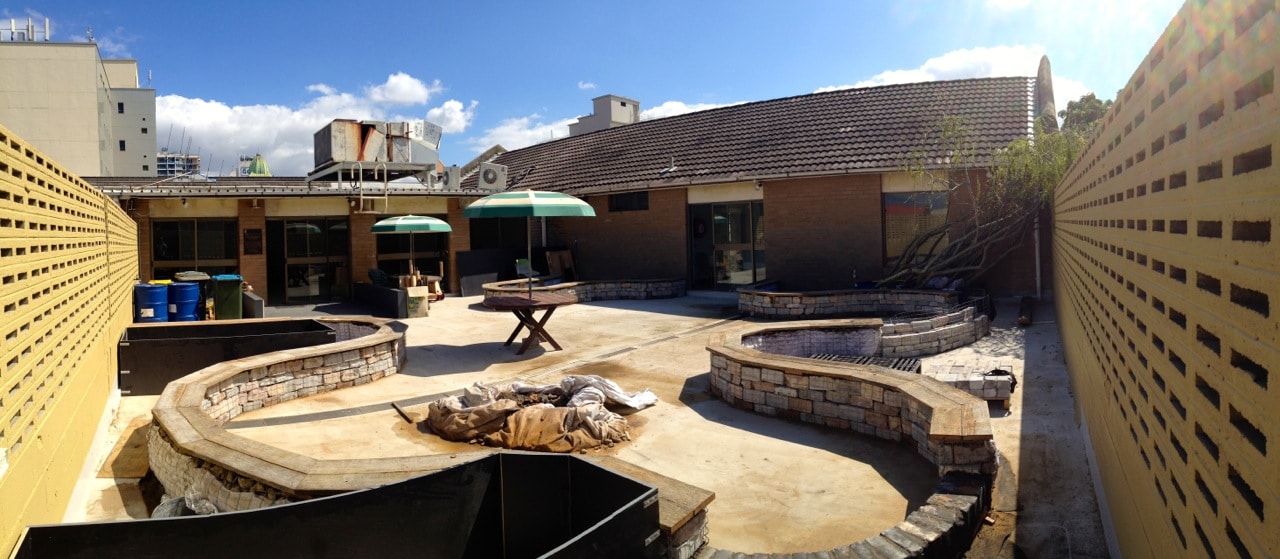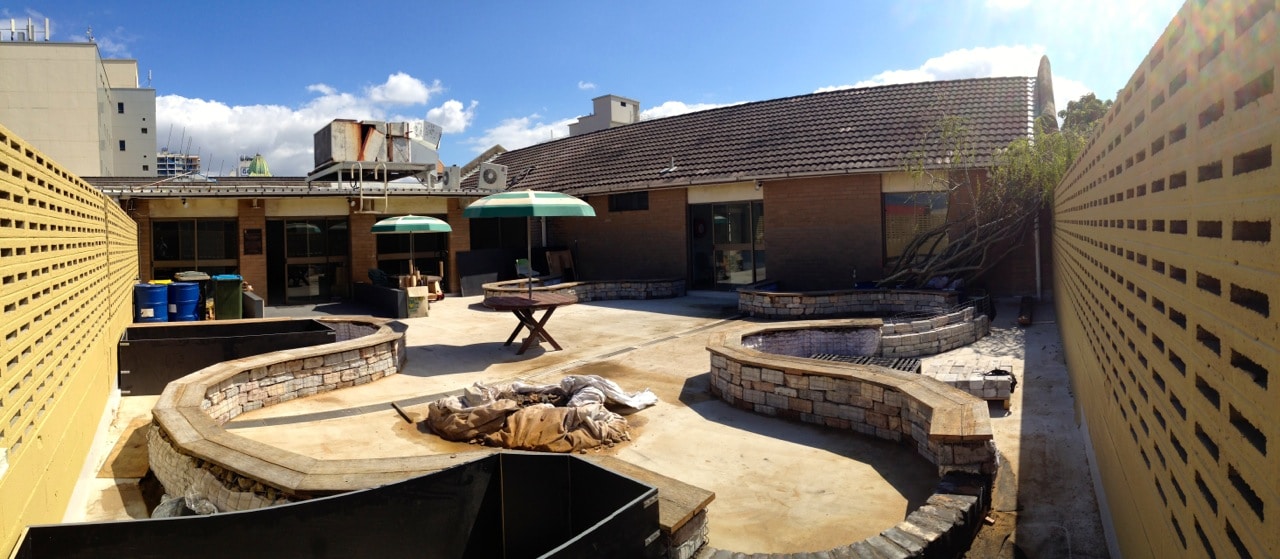 So, gabions.
A gabion is, in its simplest form, a rock structure. Sometimes  contained in metal (or historically, woven) baskets to keep it all in place.
We've used gabions in the past for retaining walls, as they're an excellent and relatively low-cost solution for a very strong wall, which you can make from natural, reclaimed and/or local materials.
In this garden design, we needed a garden edging that could retain a serious amount of soil, be super sturdy, act as a seat, and also deal with being built on the curve. And, of course, be created cheaply, out of recycled stuff.
So gabions it was.
Our plan was to face the gabions in recycled bricks and backfill them with chunks recycled concrete. Seems easy enough.
But we hit a snag – the recycled concrete showed up (delivered in a pile downstairs, and transported up to the roof over a very long day involving a chain of wheelie bins and lifts), and it was a dirty mess of soil and other things as well as concrete.
In a normal garden situation, I guess this might not be such a big deal. But on a rooftop where there's drainage to consider, we couldn't have all that mud clogging up the drains as it washed out of the gabions over time.
The answer was to create a geotextile blanket. For. every. gabion. The mud and the soil will stay in, and the drains off this roof will flow clear.
Many hands make light work, so they say.
We are so thankful for the many beautiful hands that came to help over the last two weeks to make this garden grow!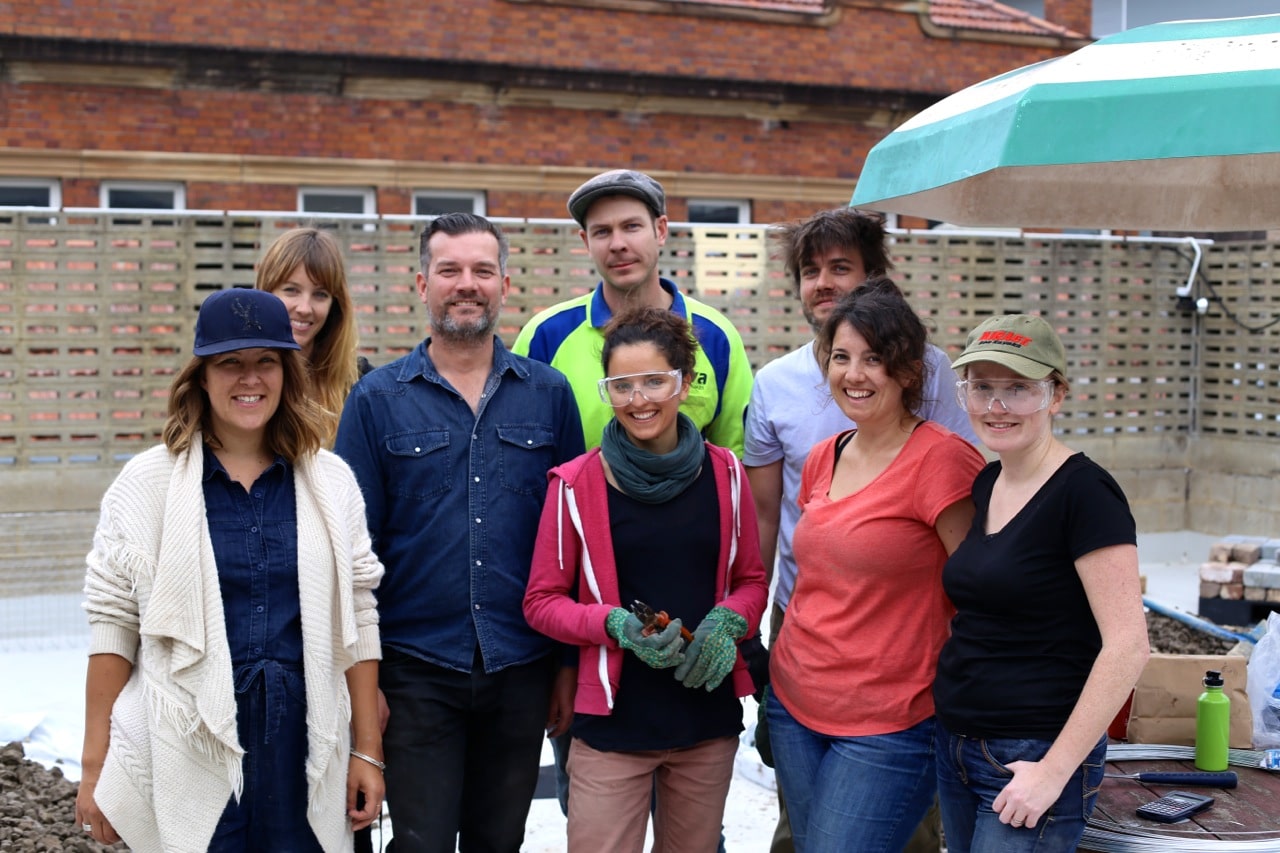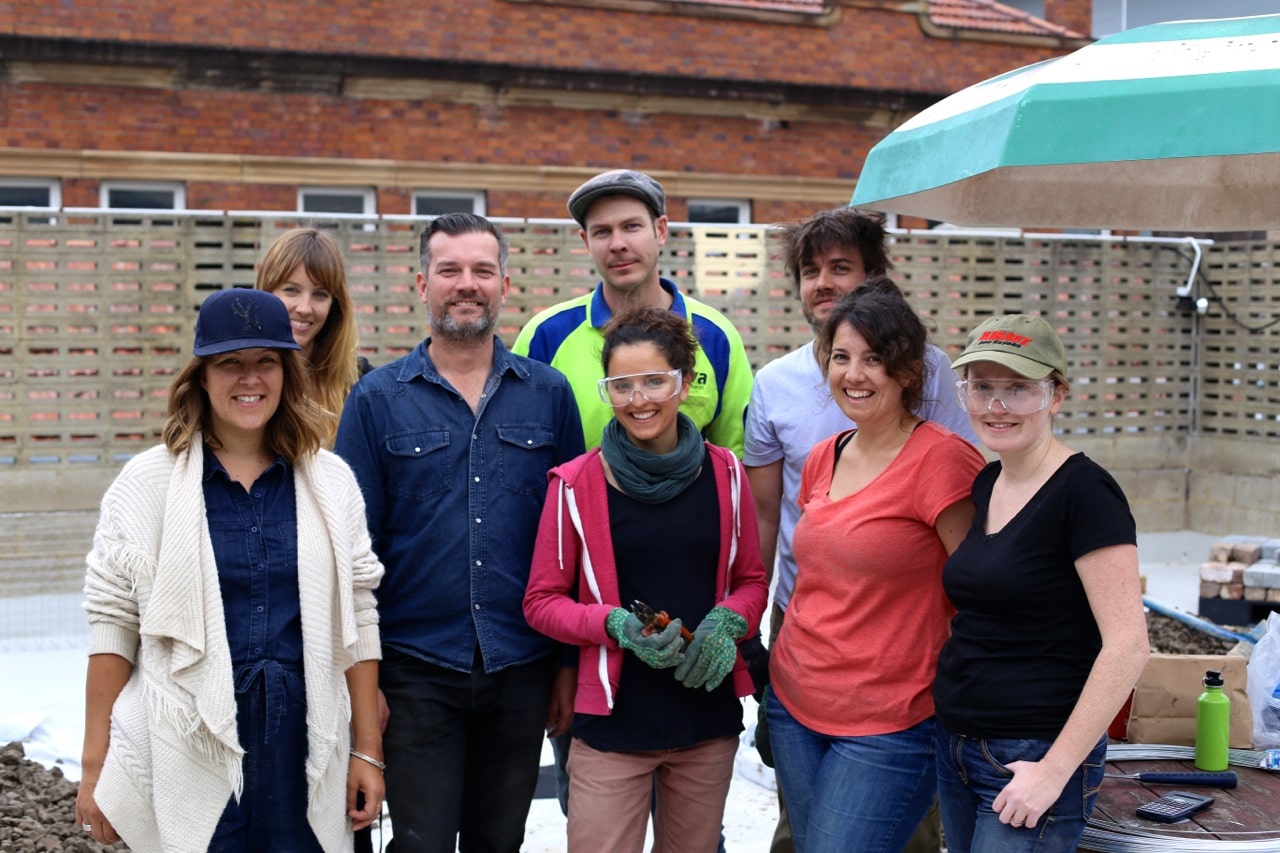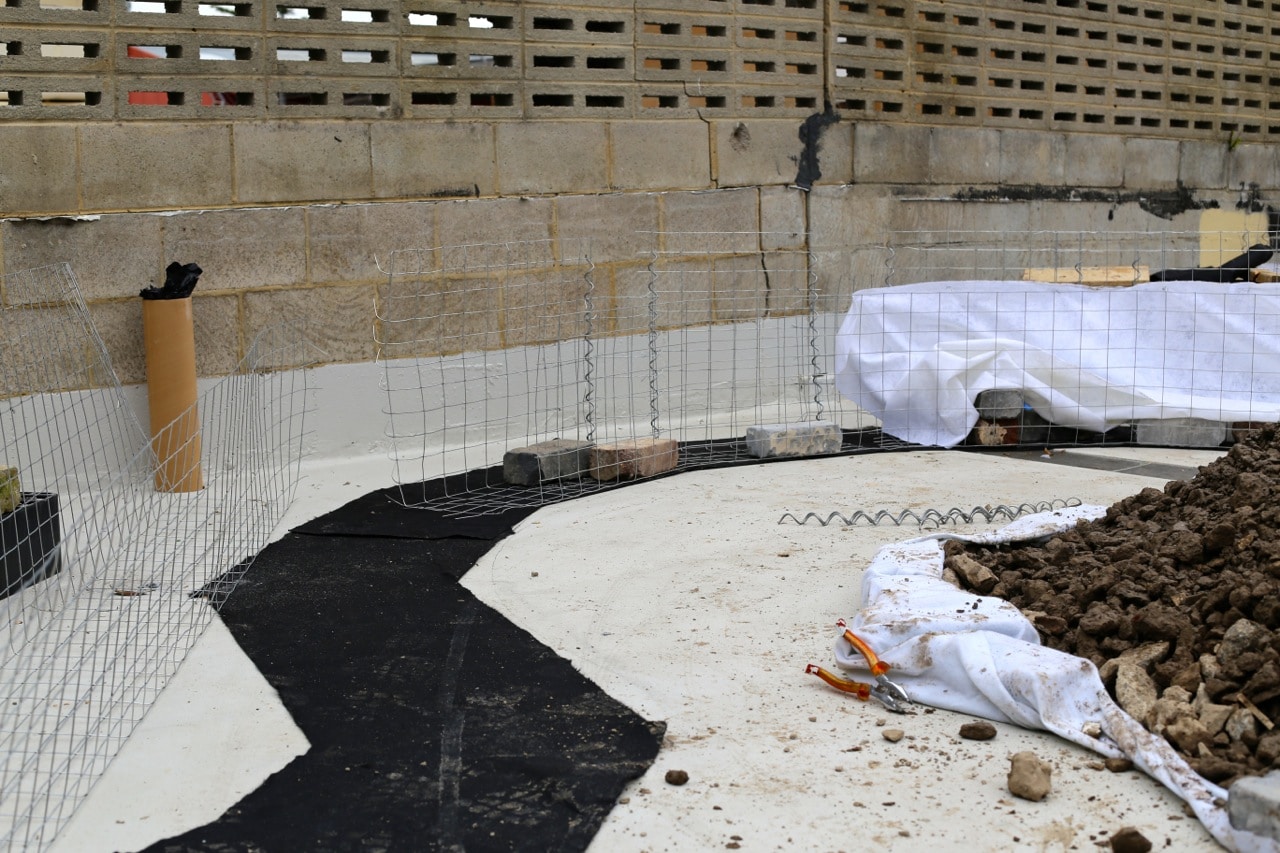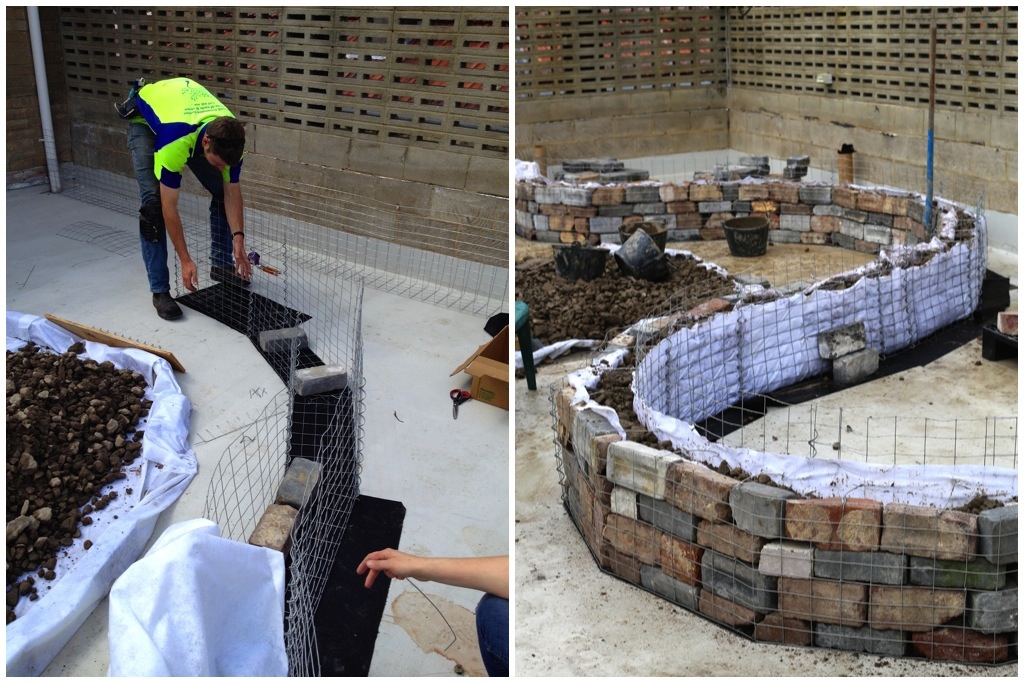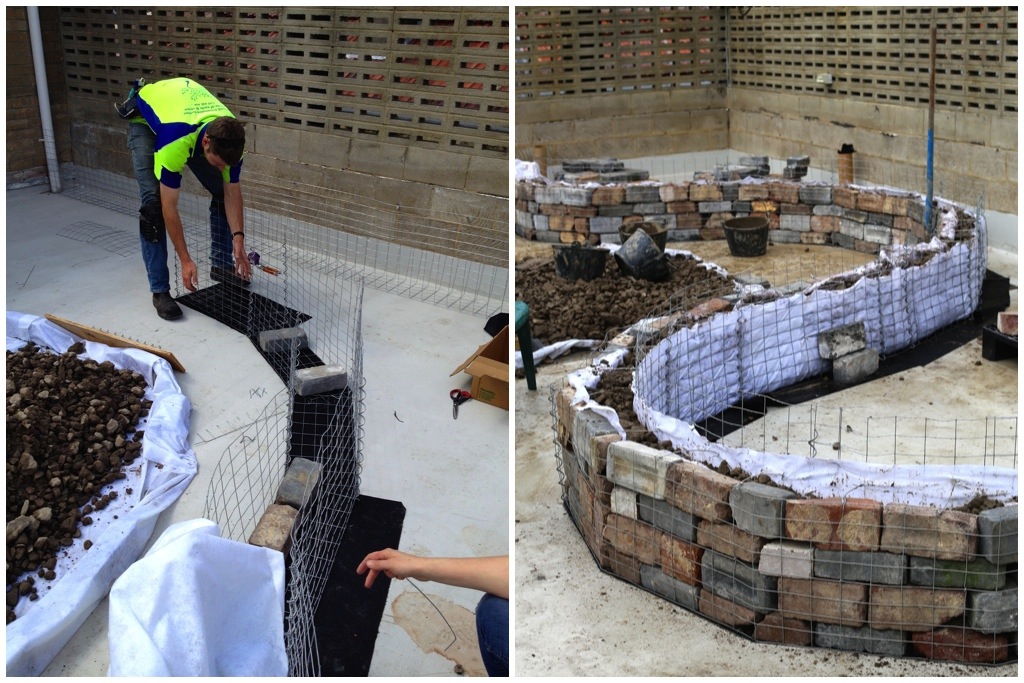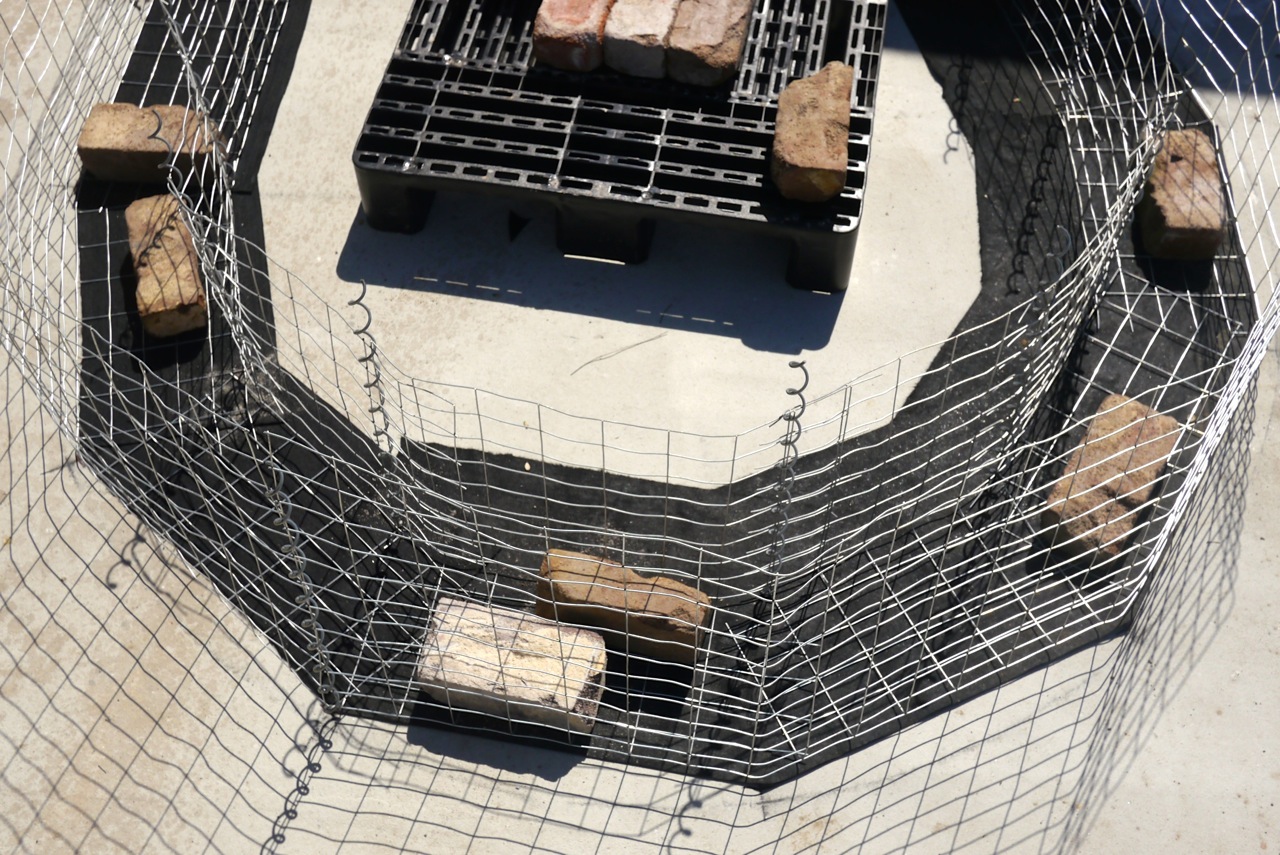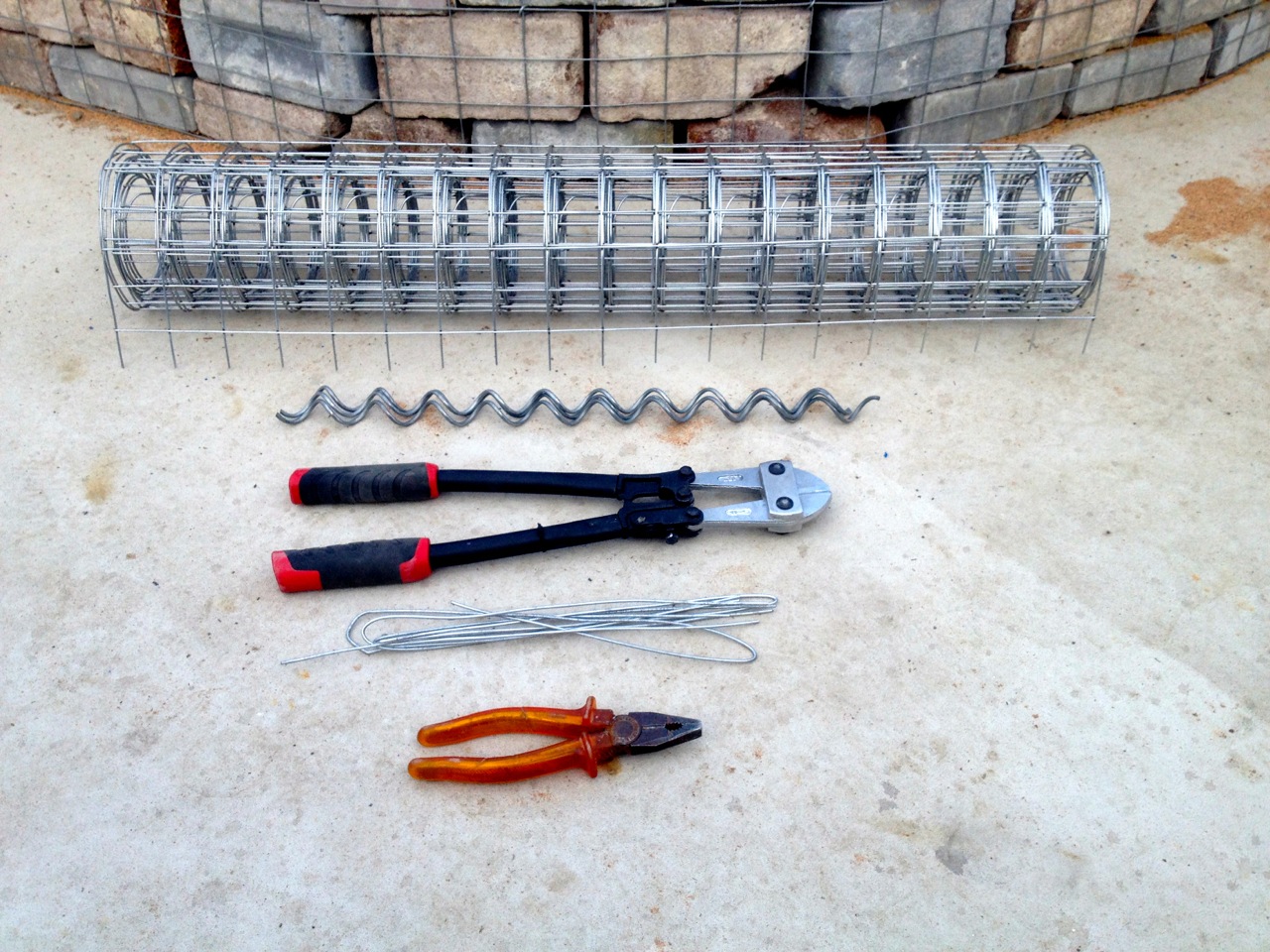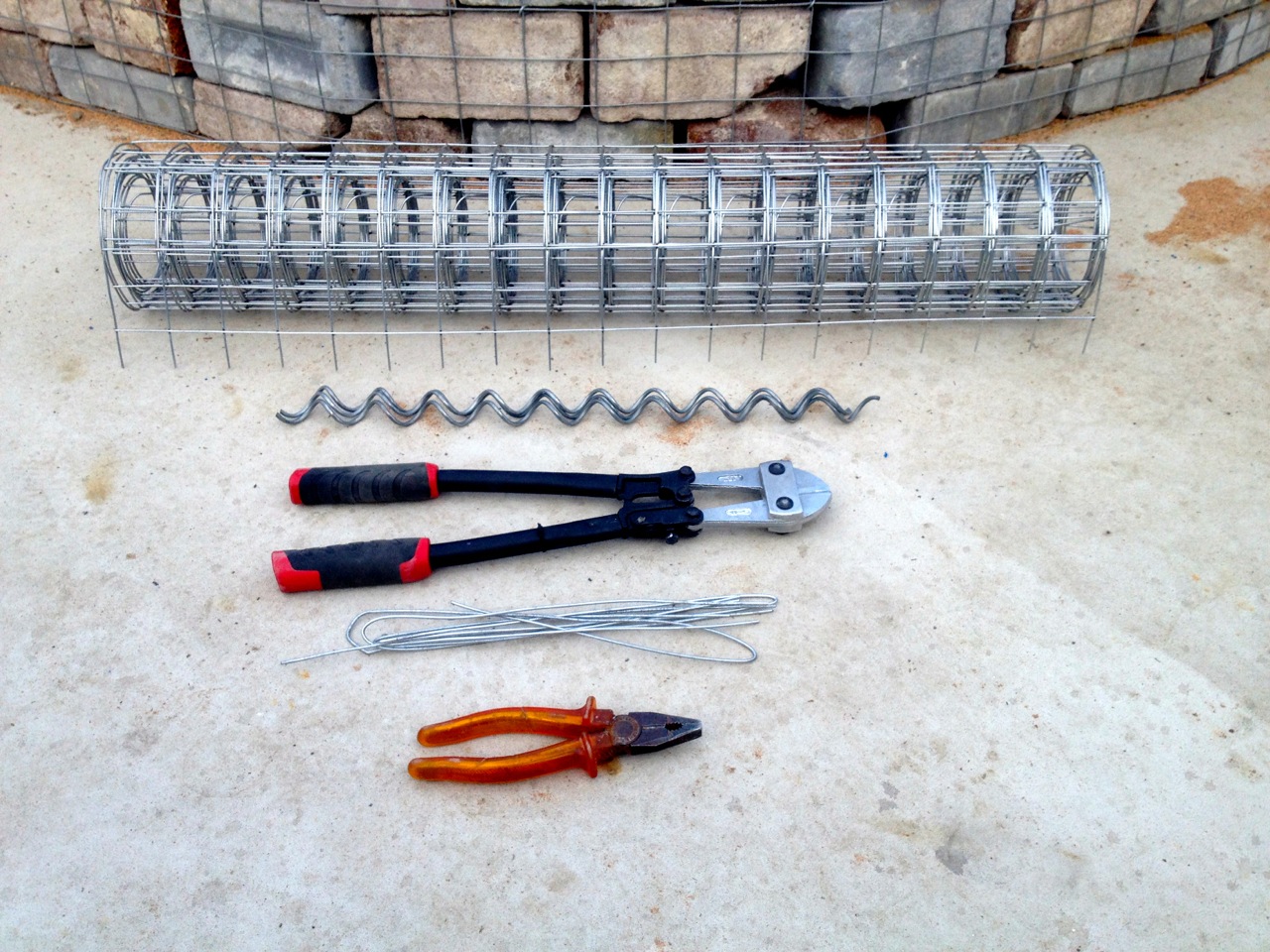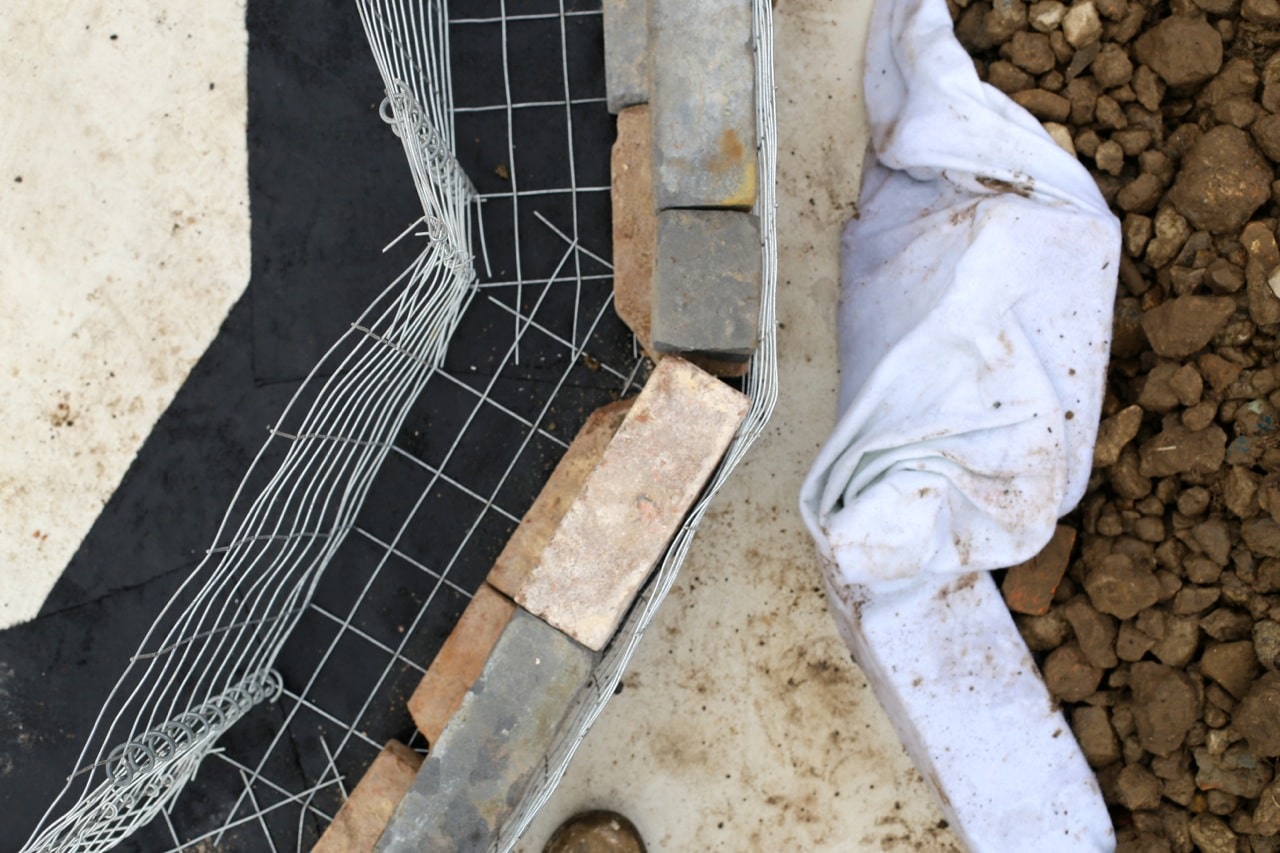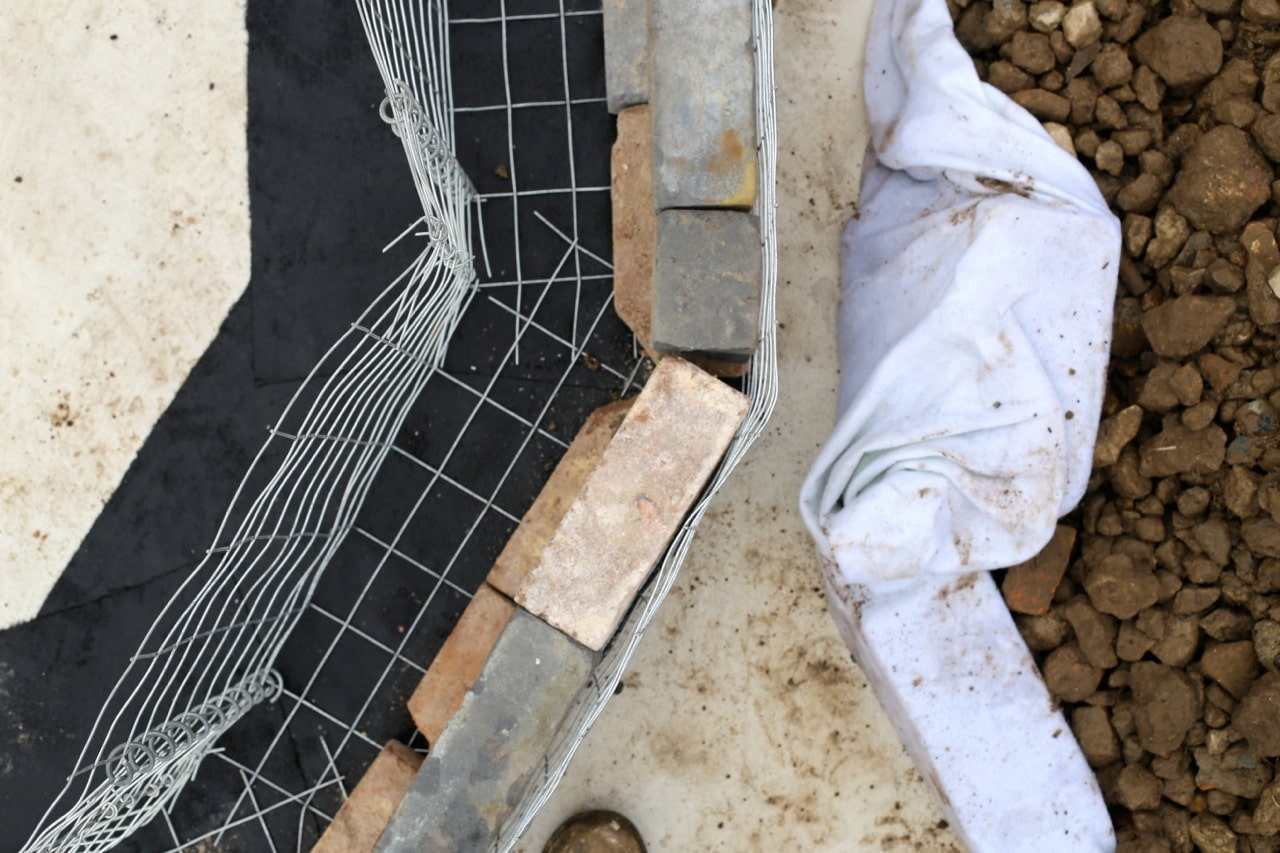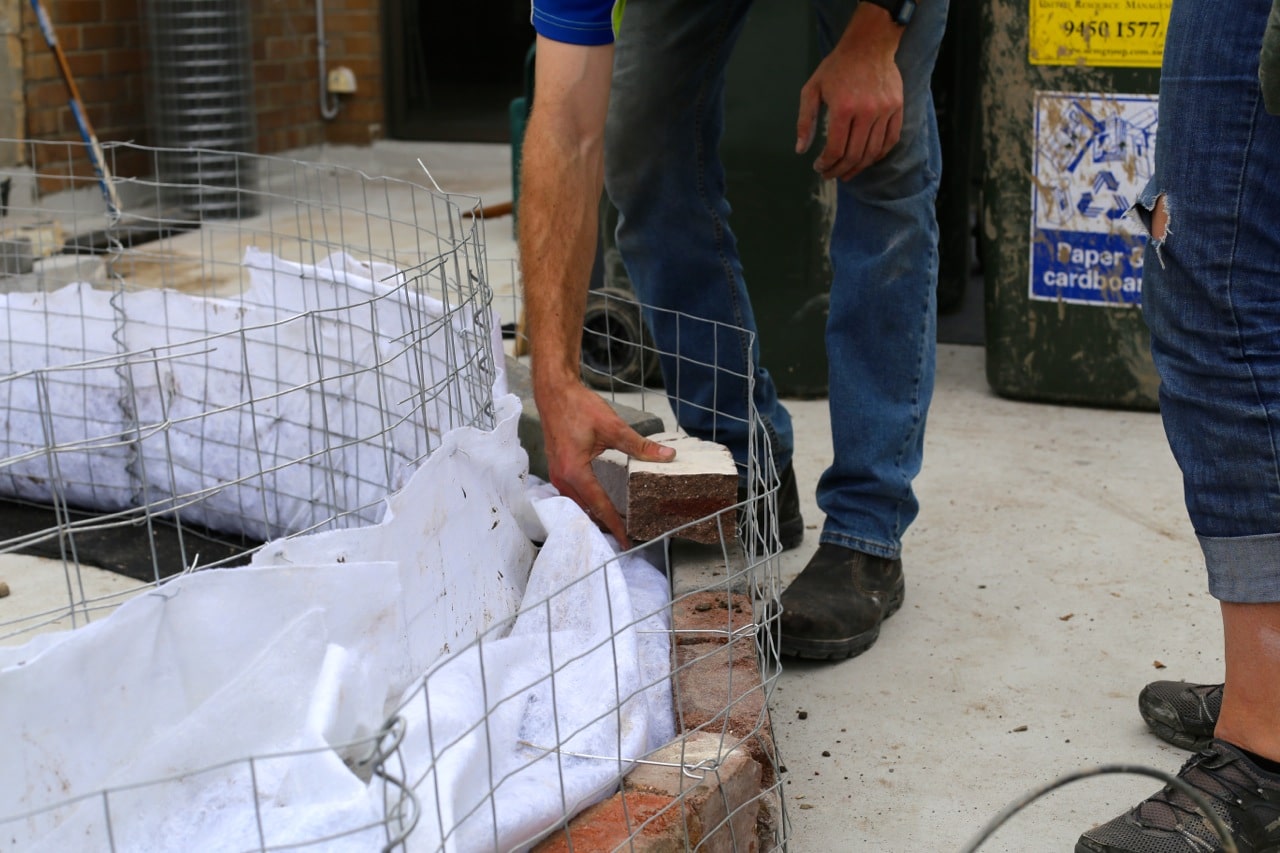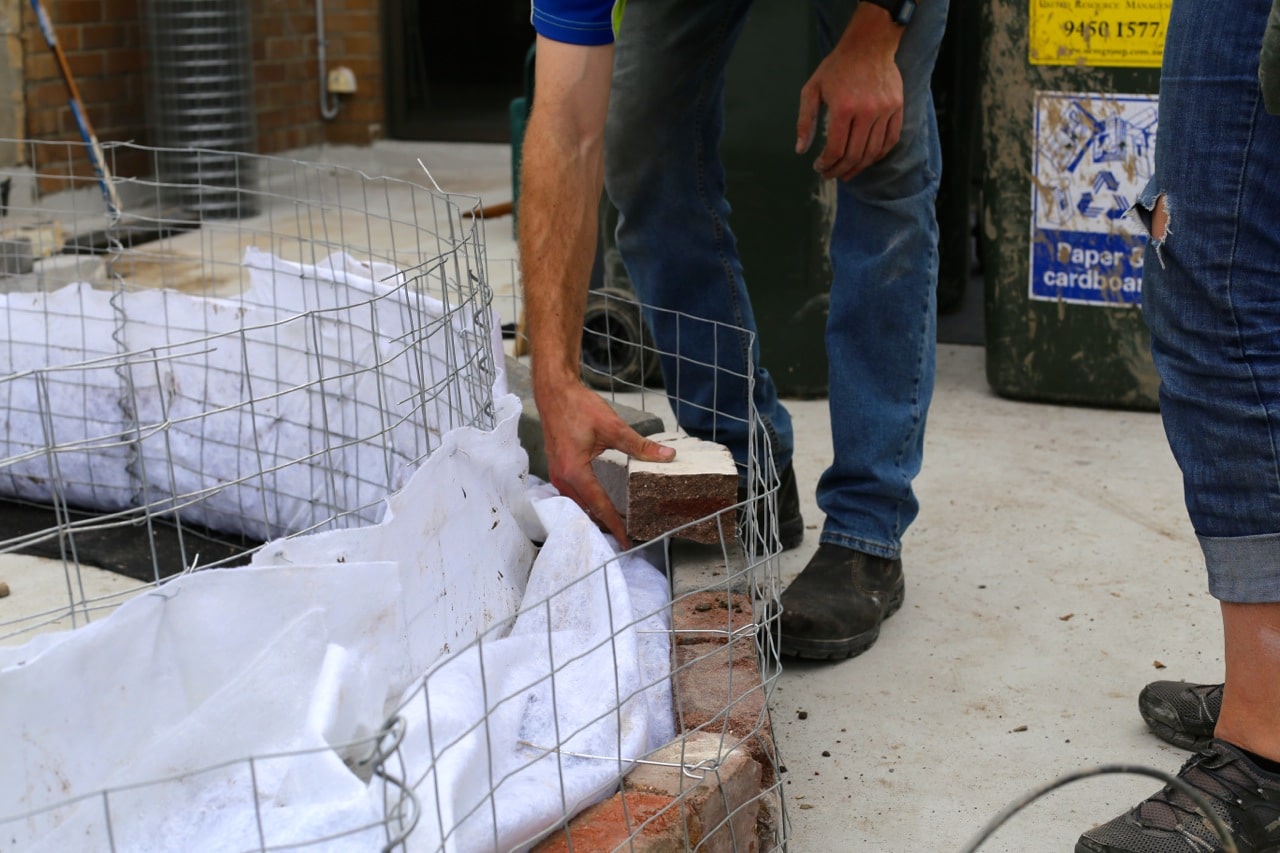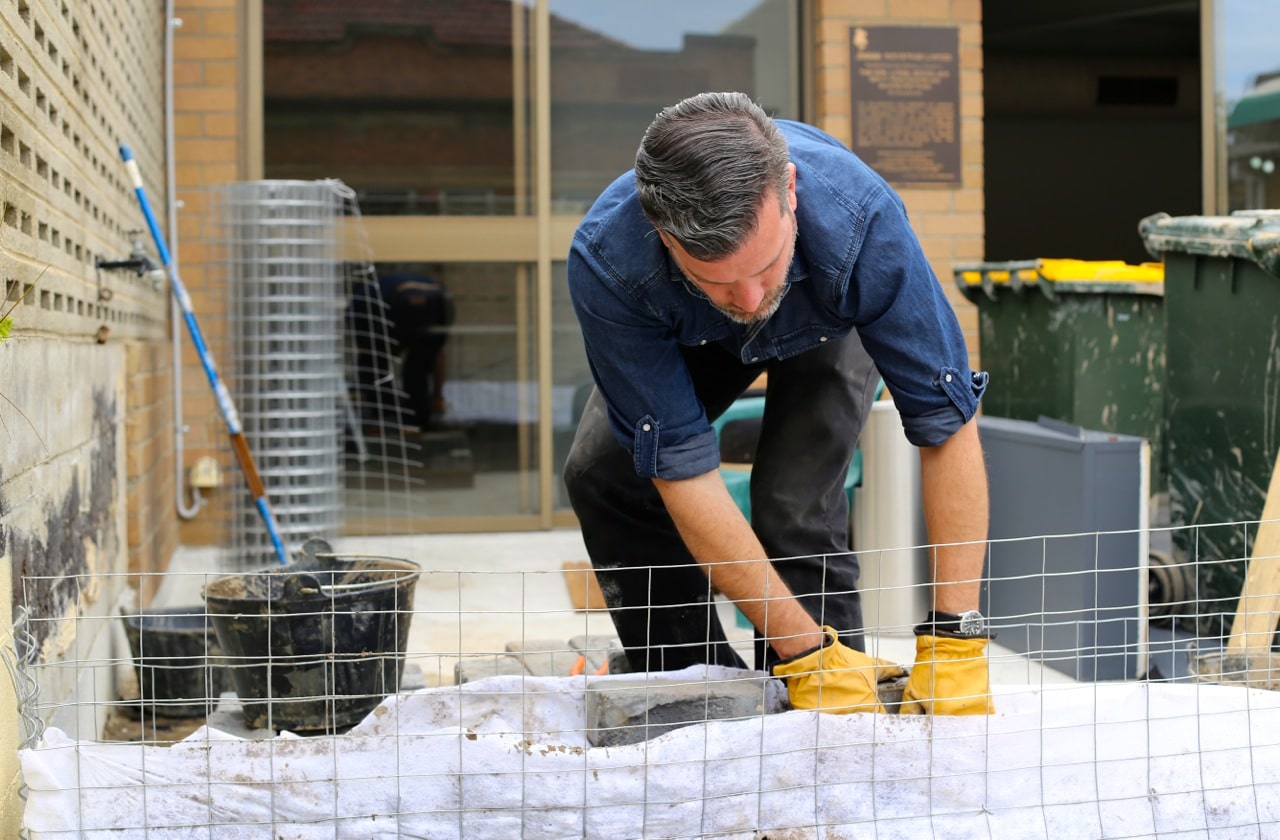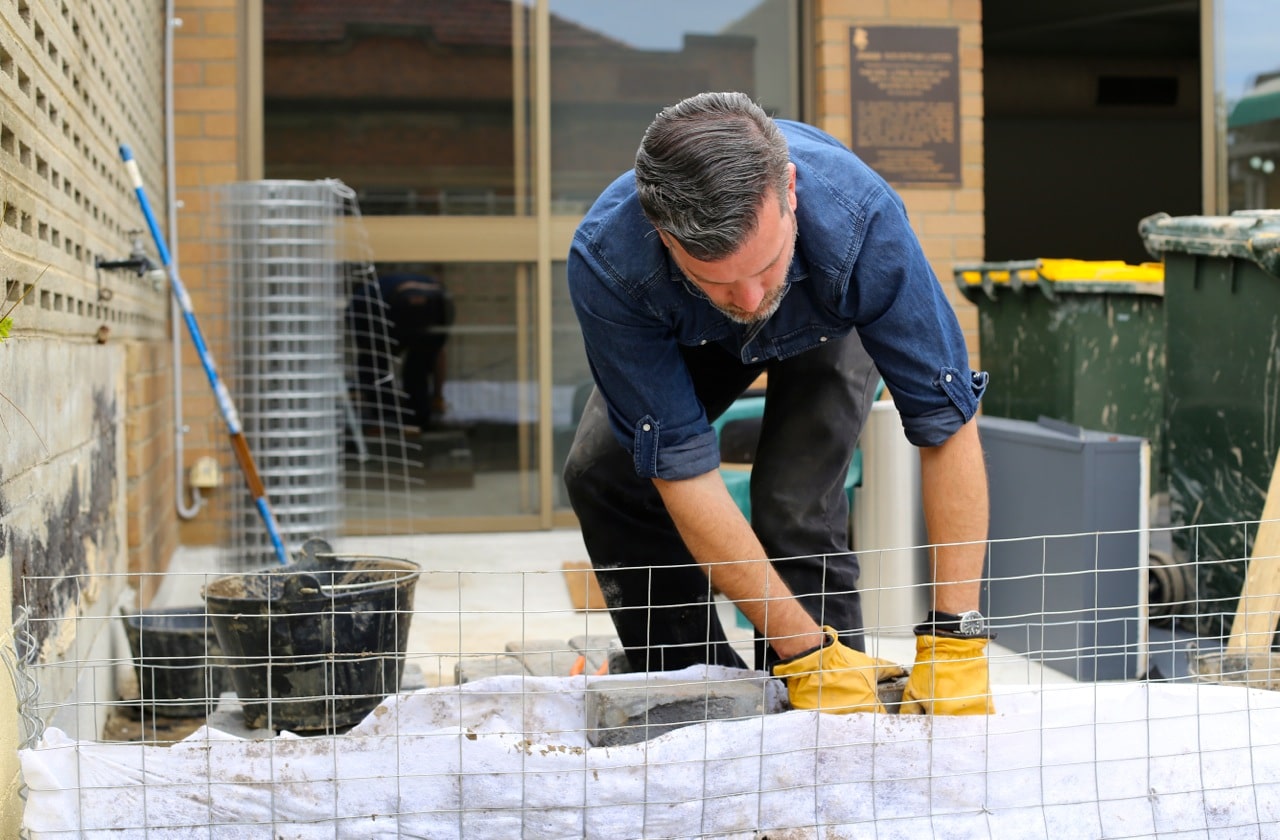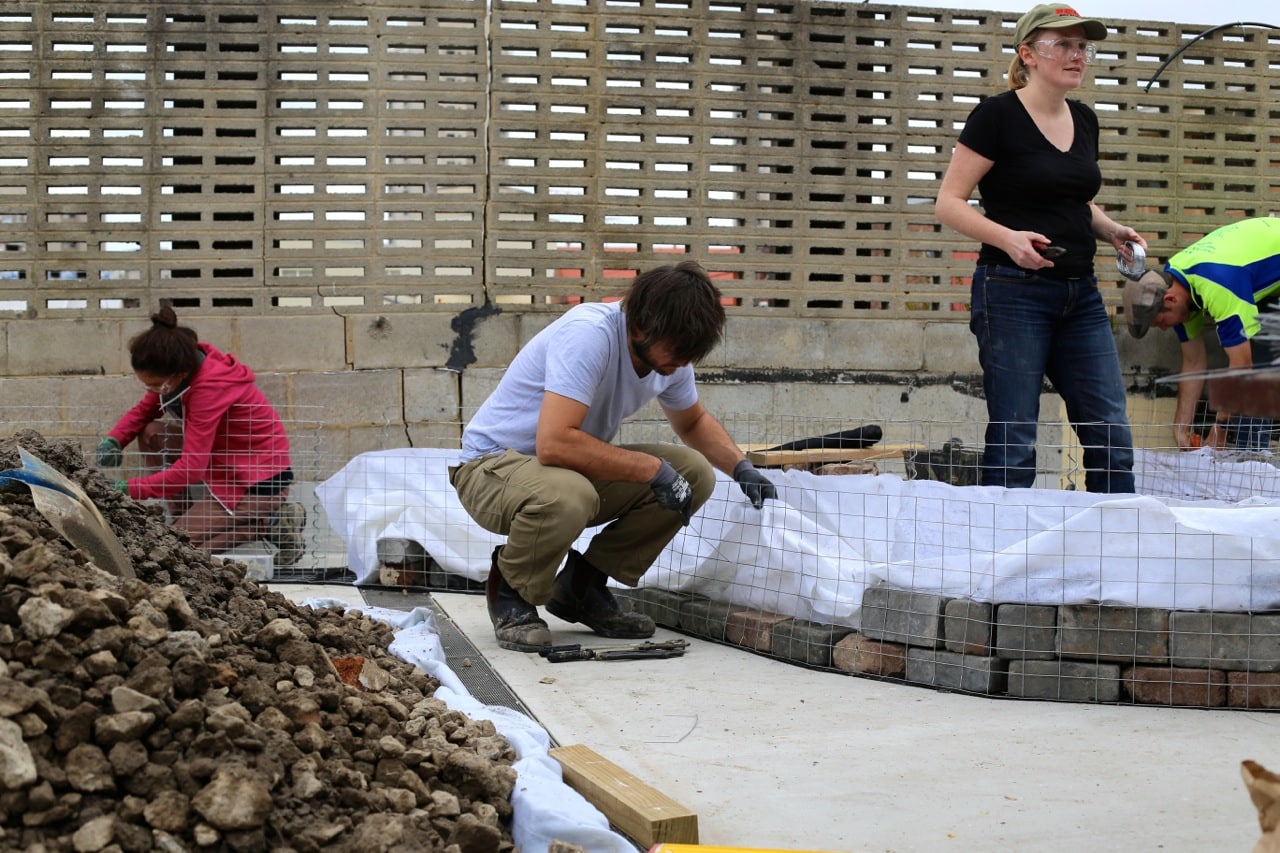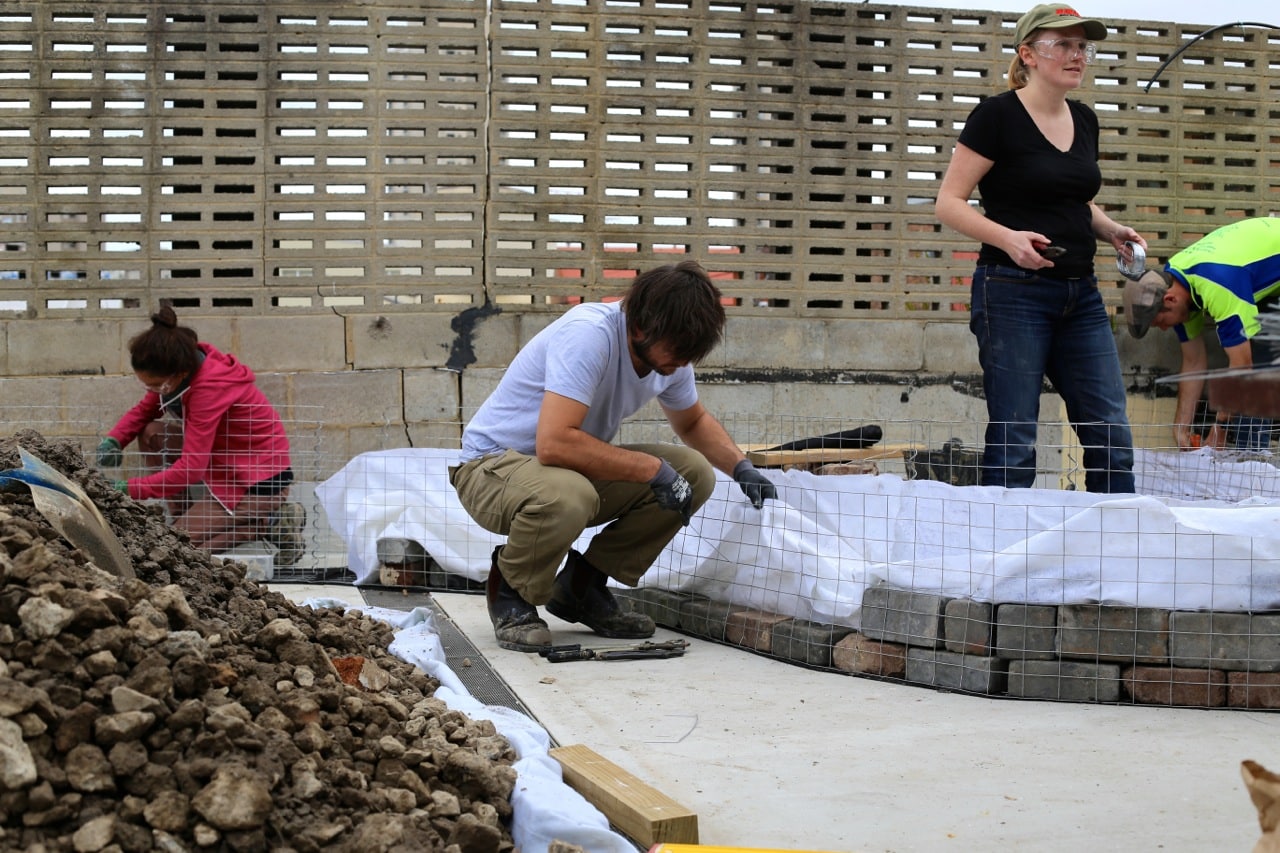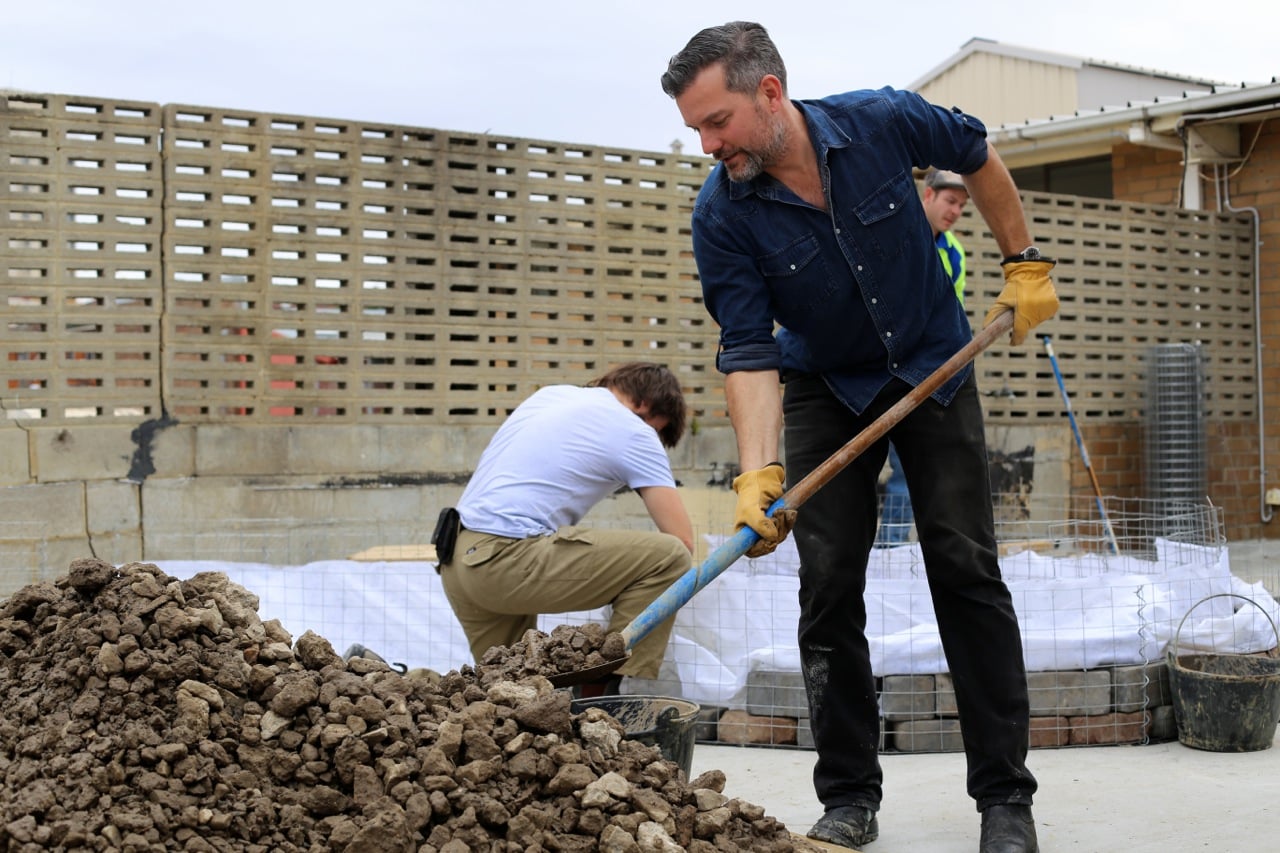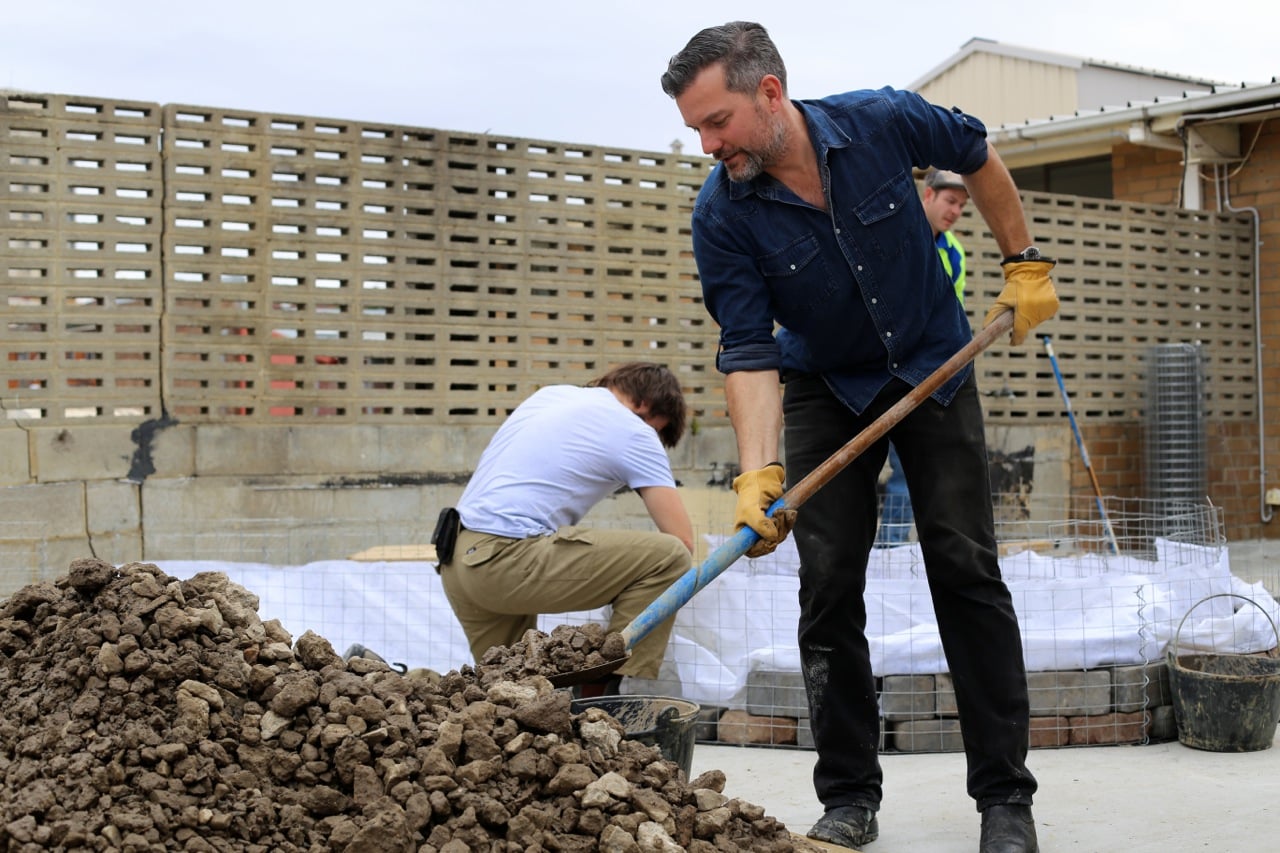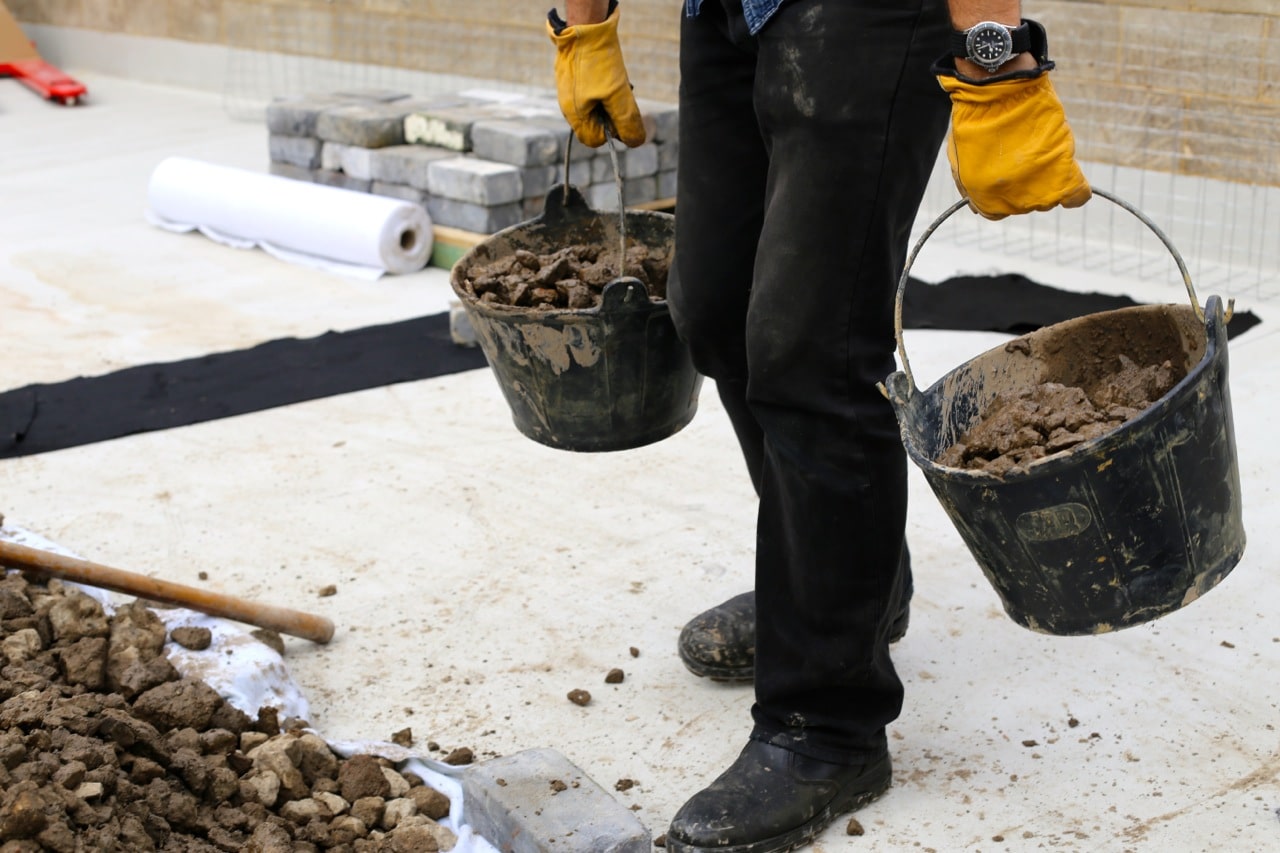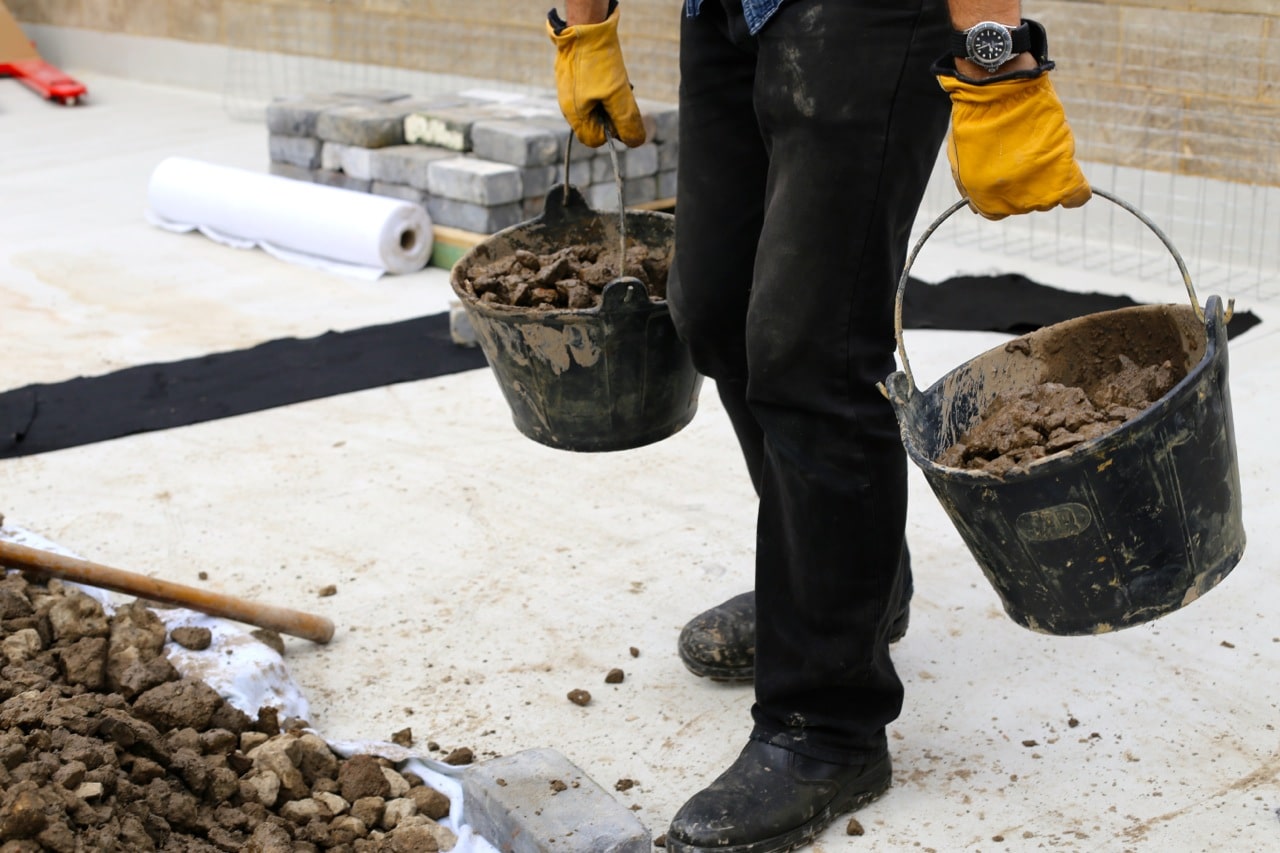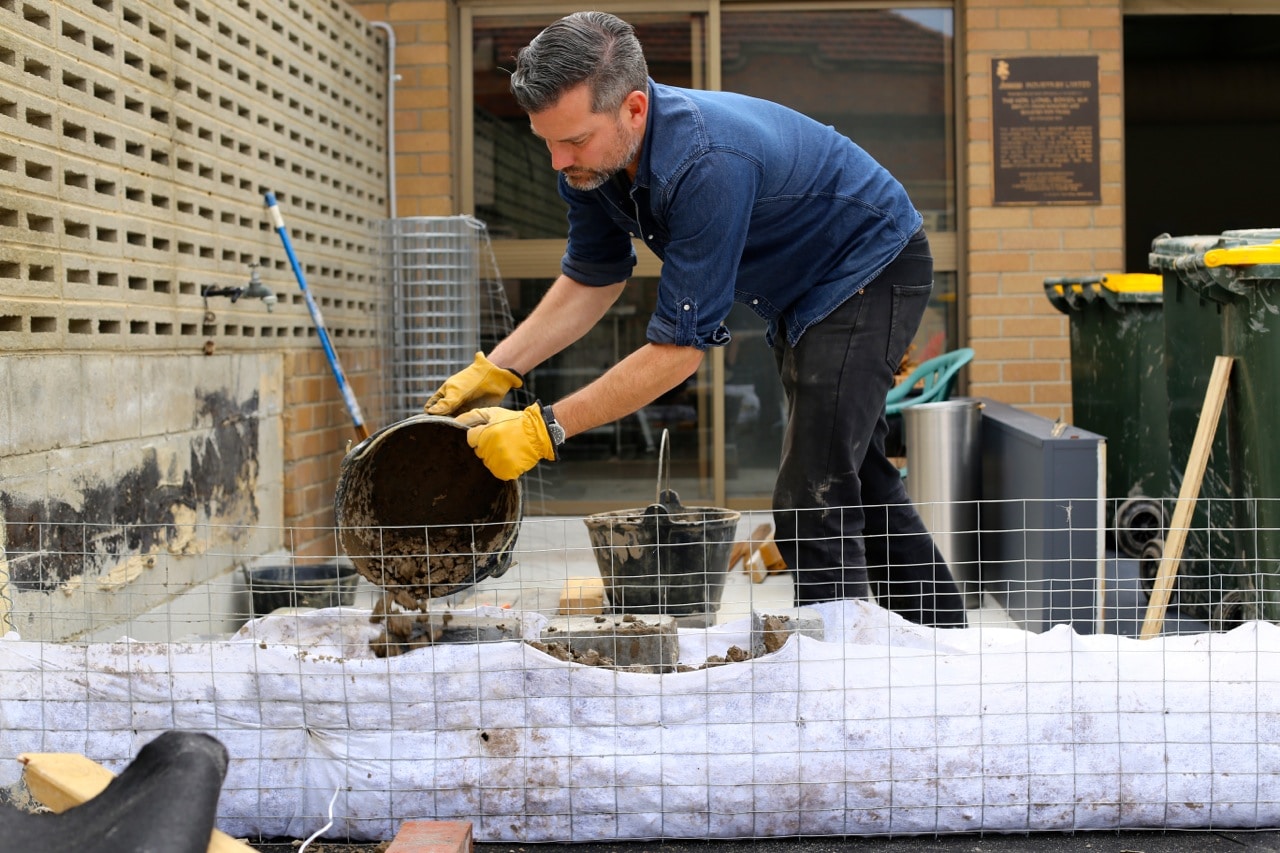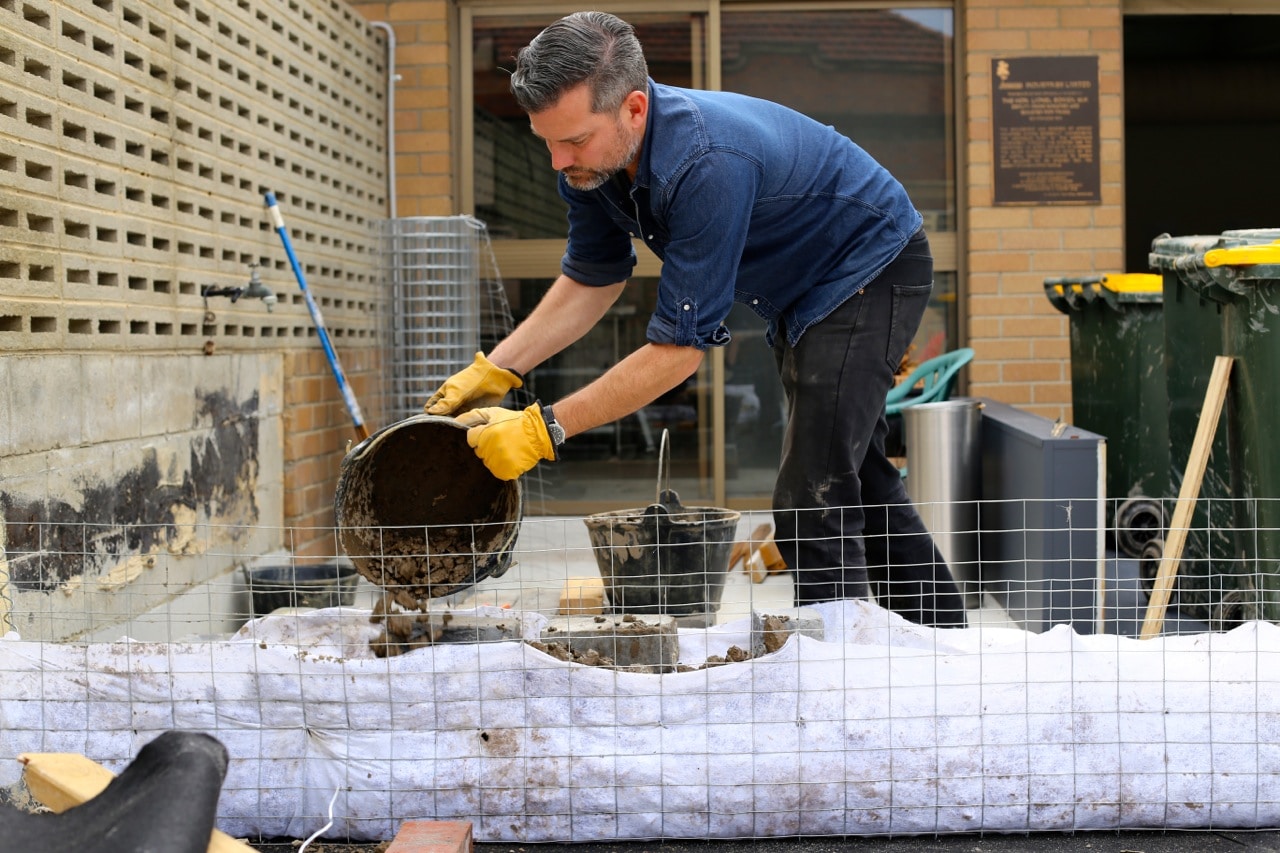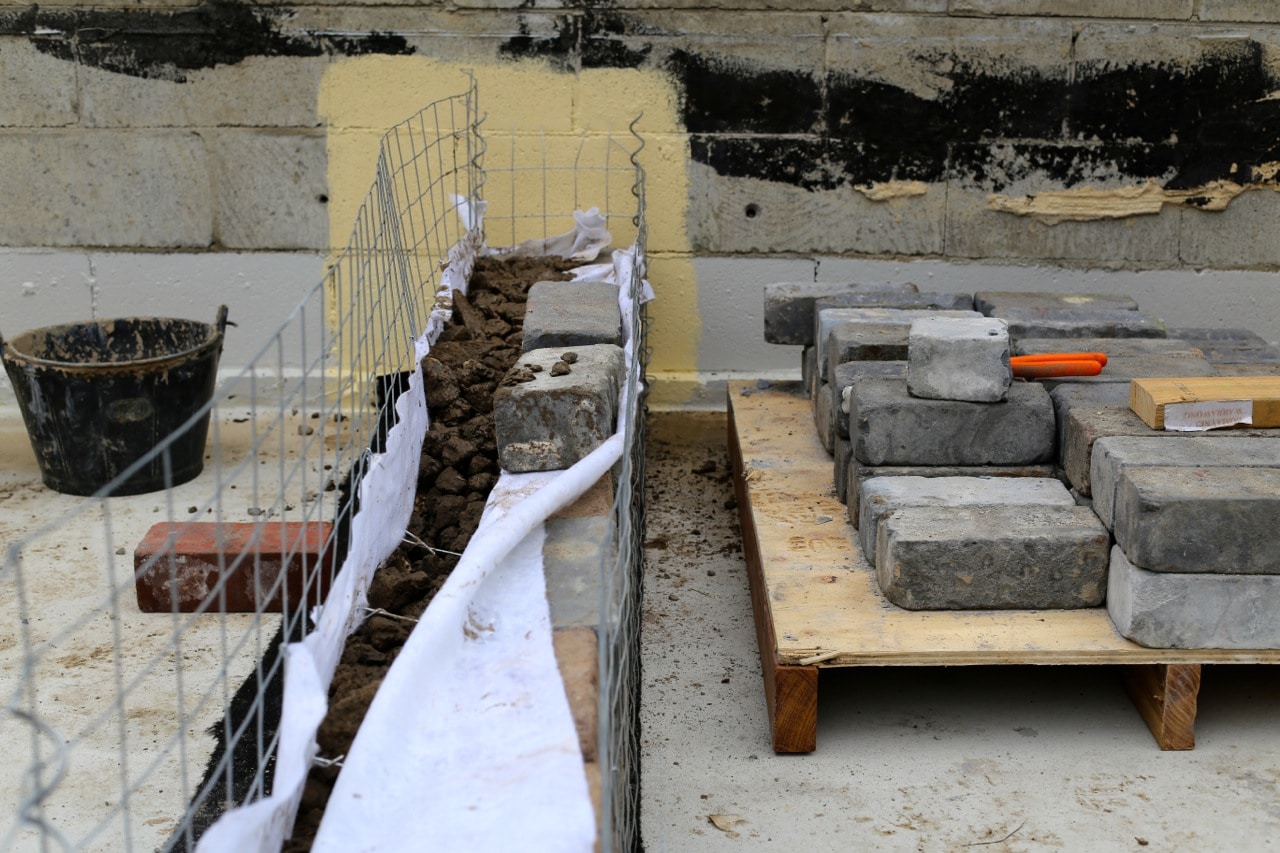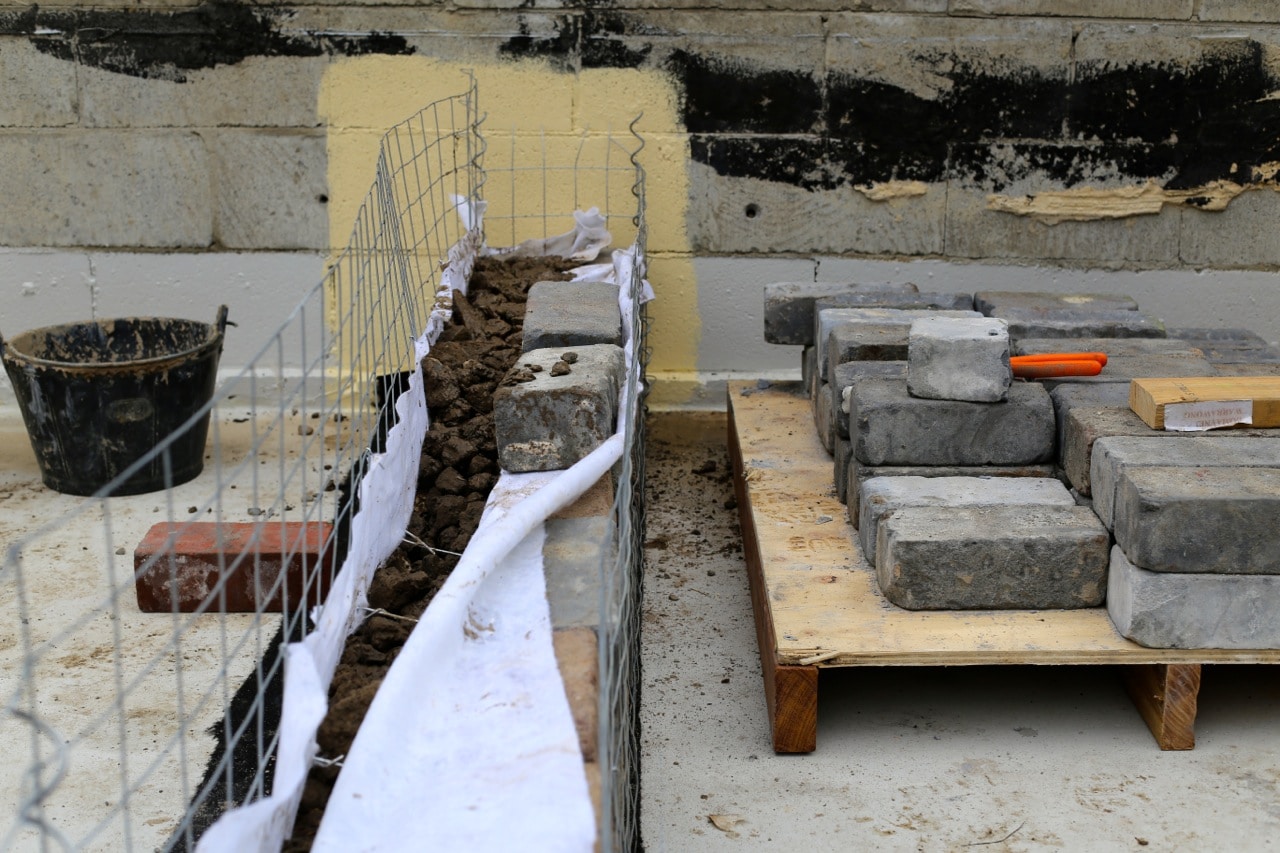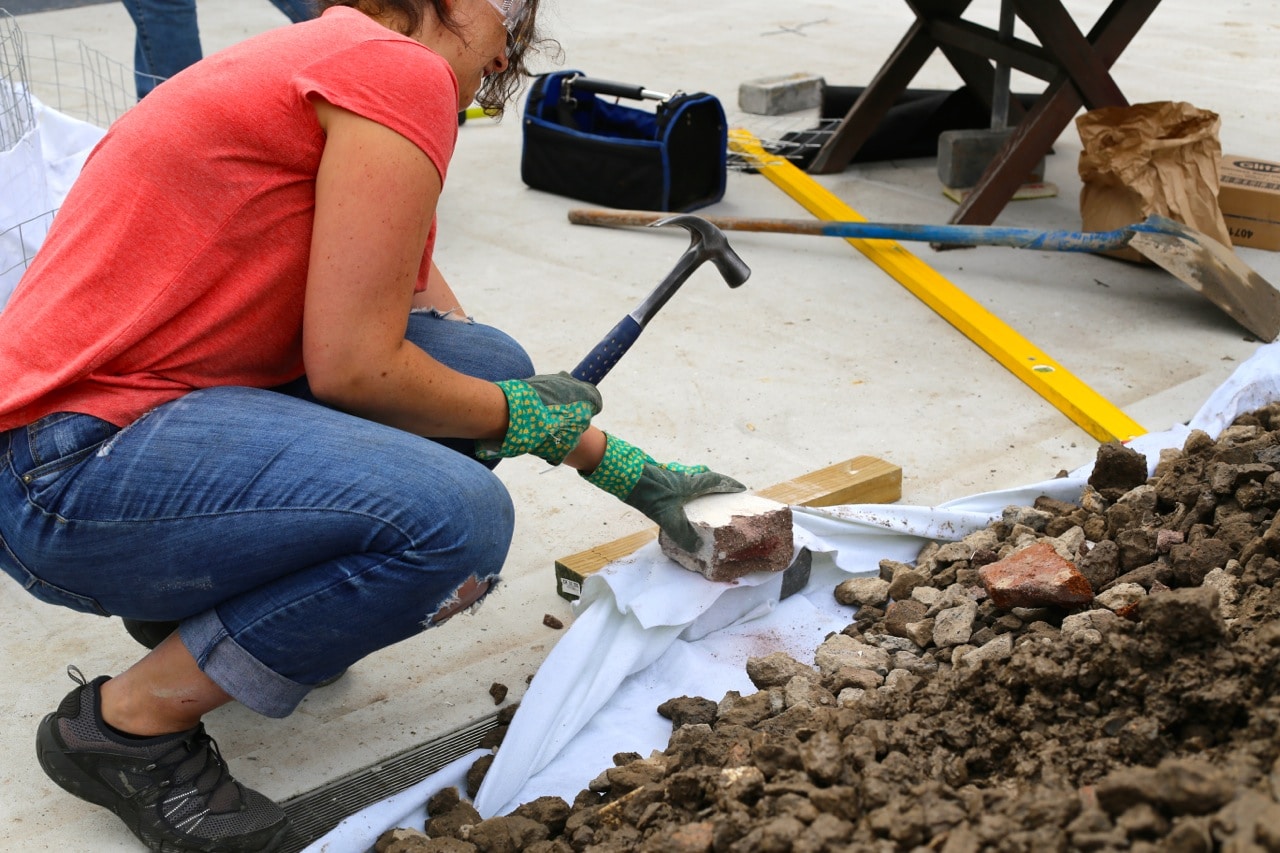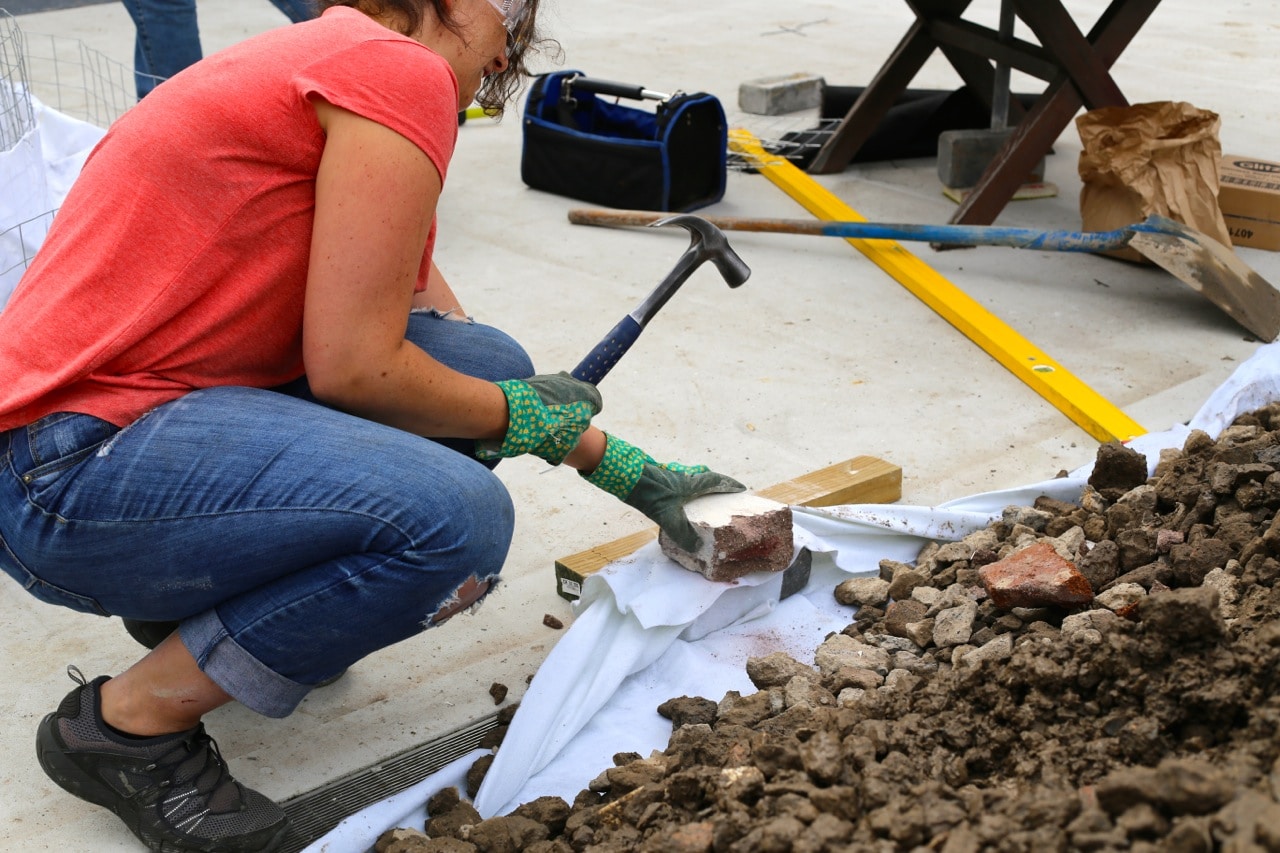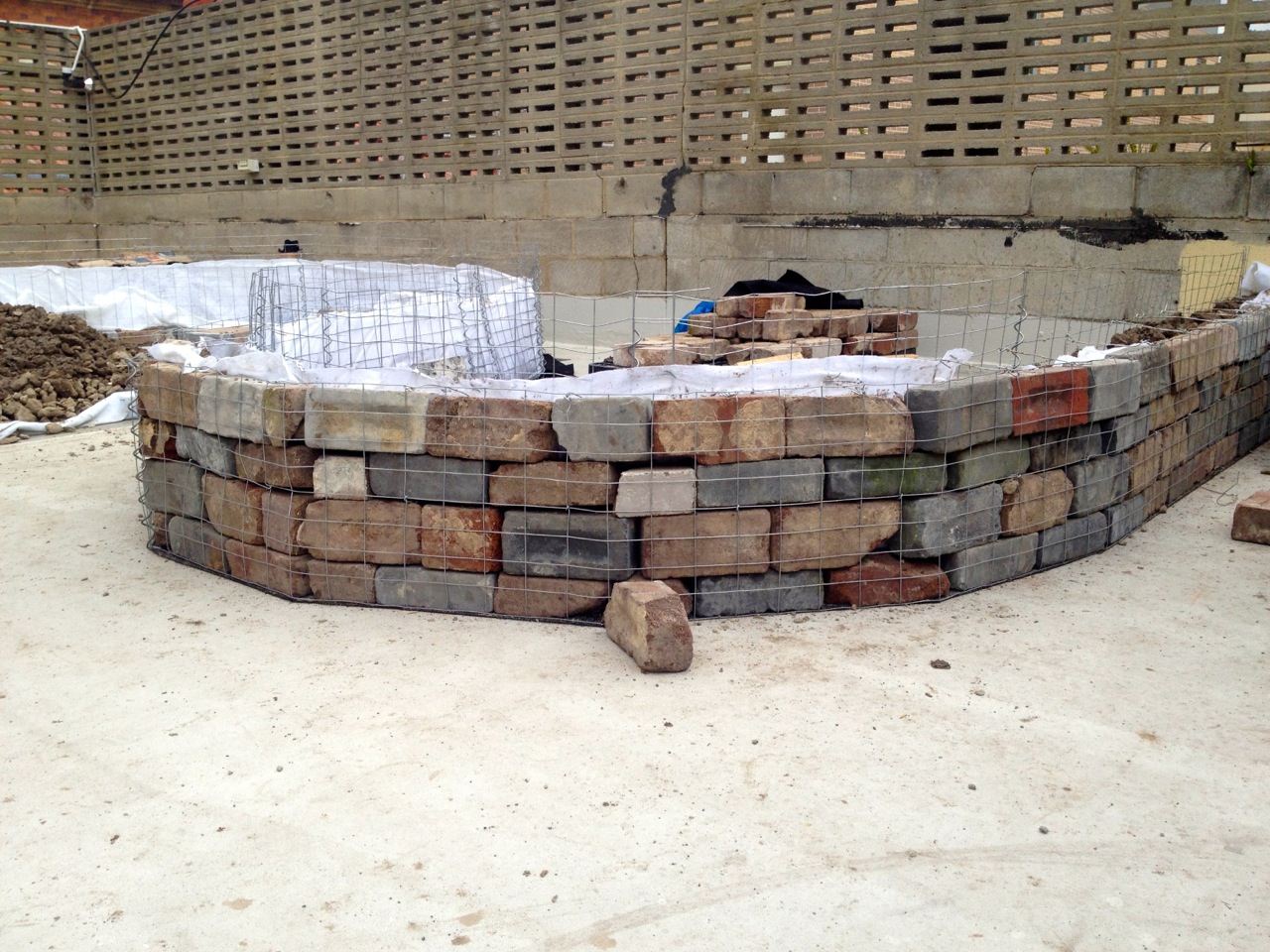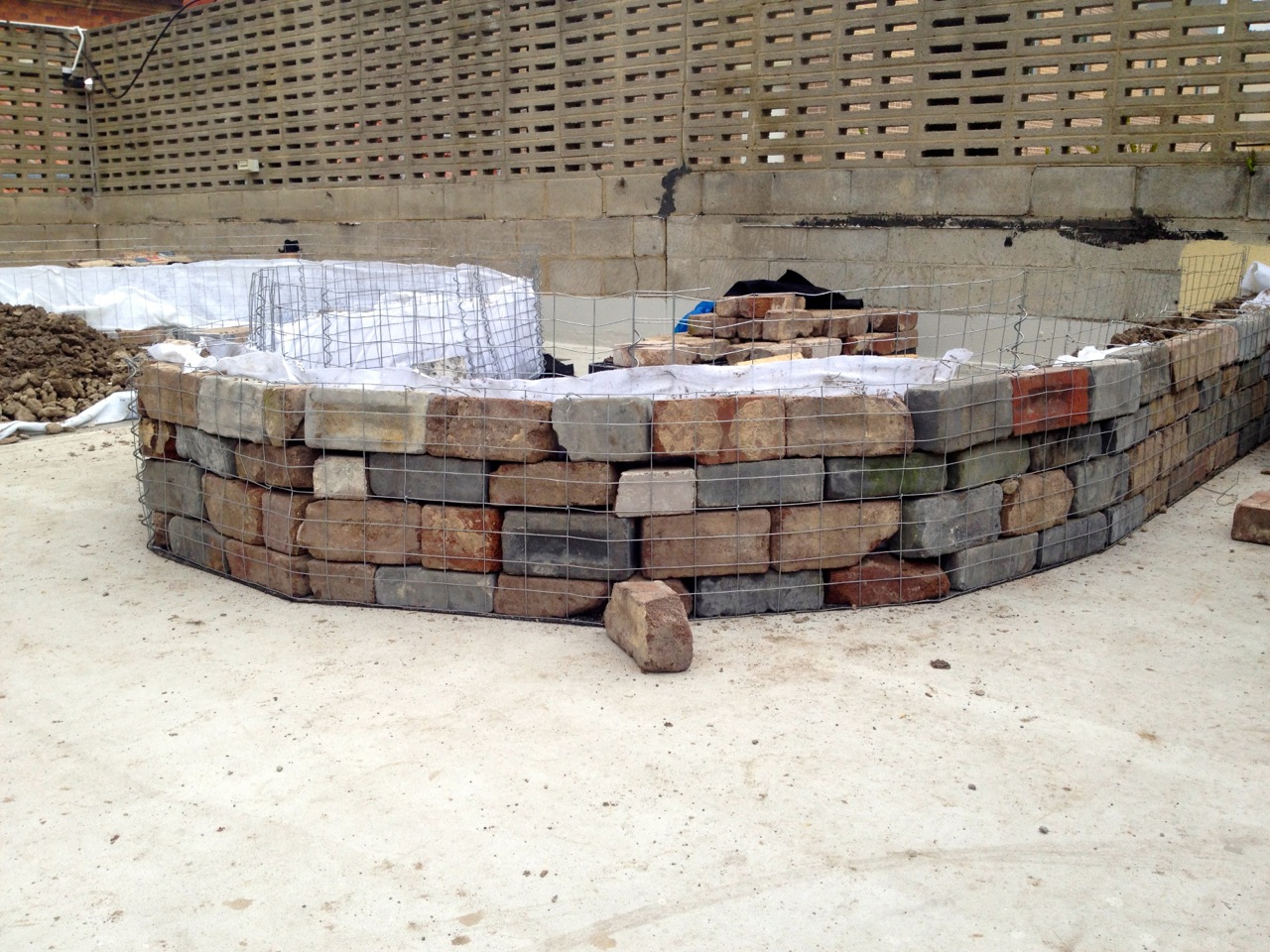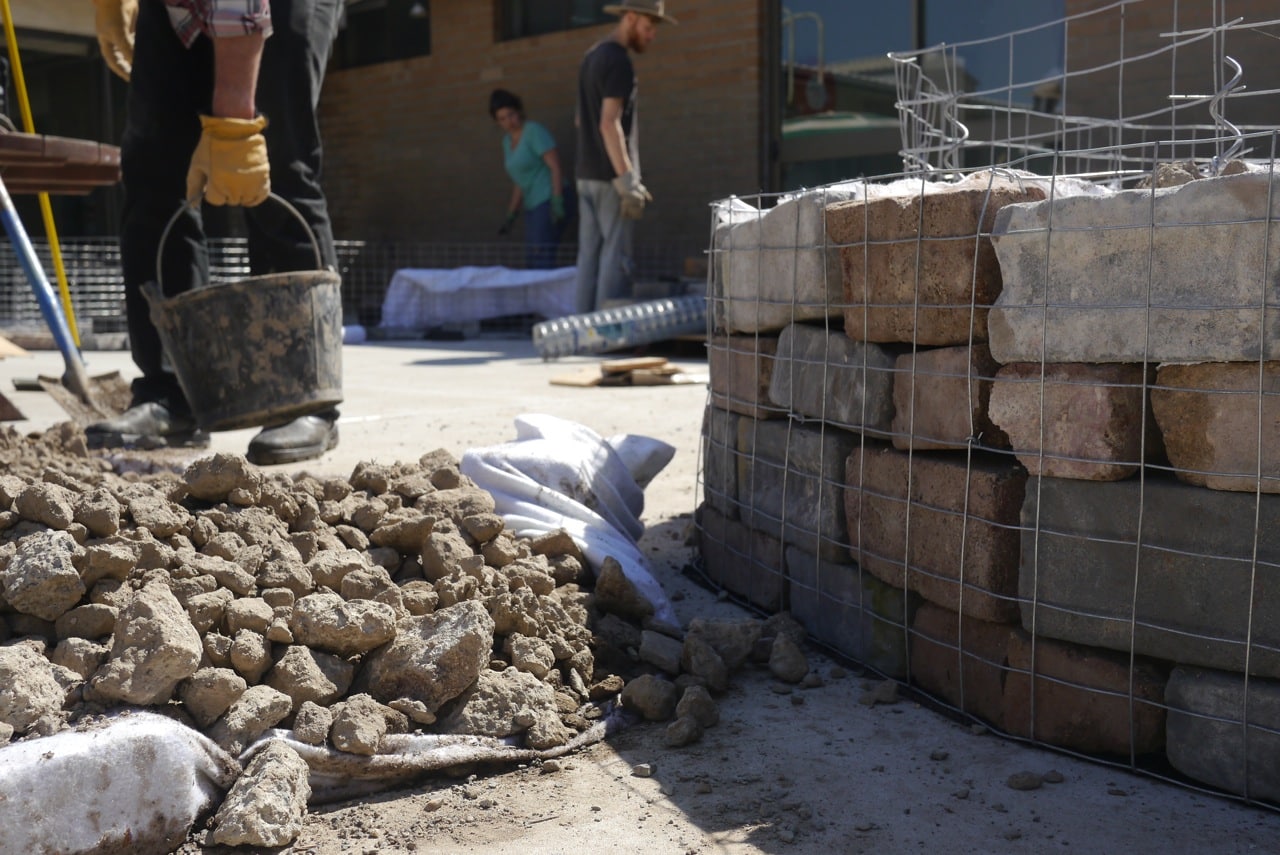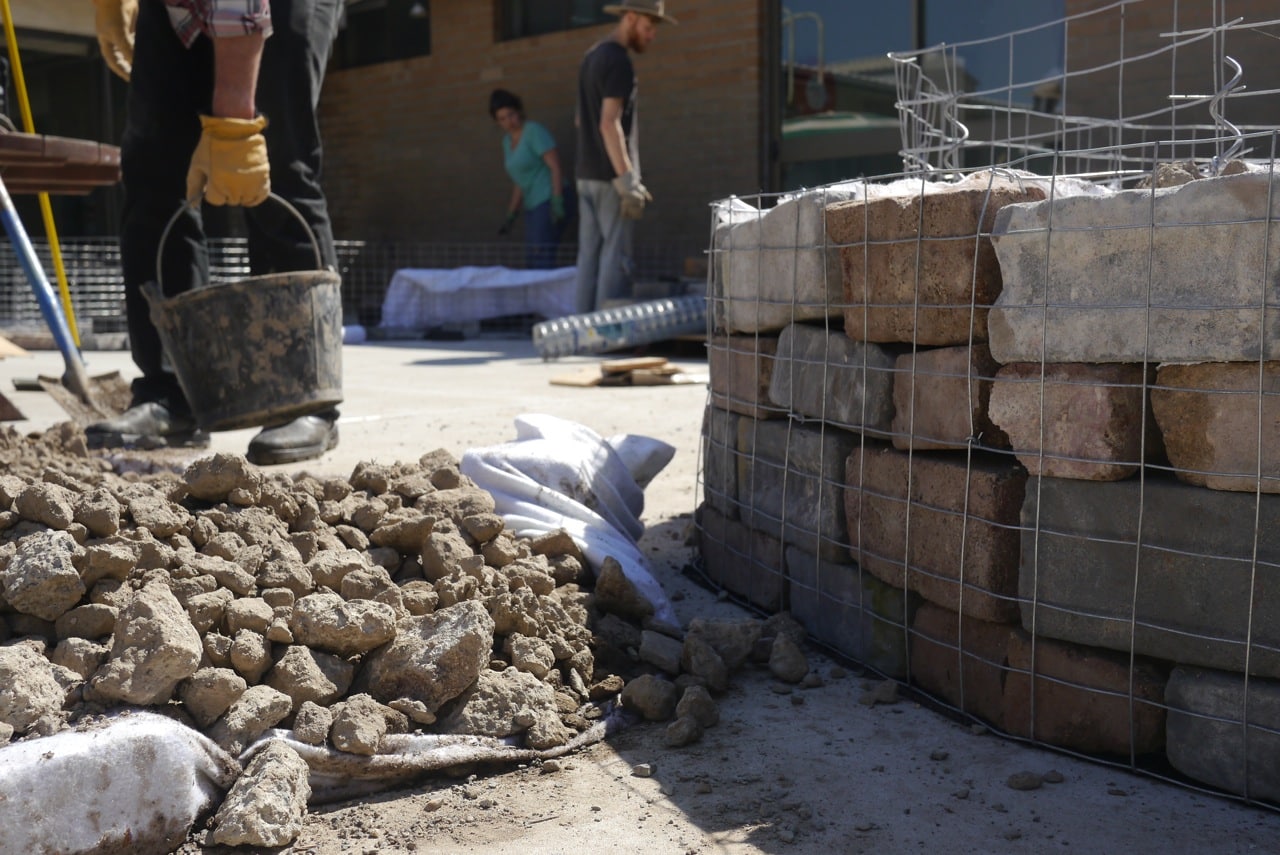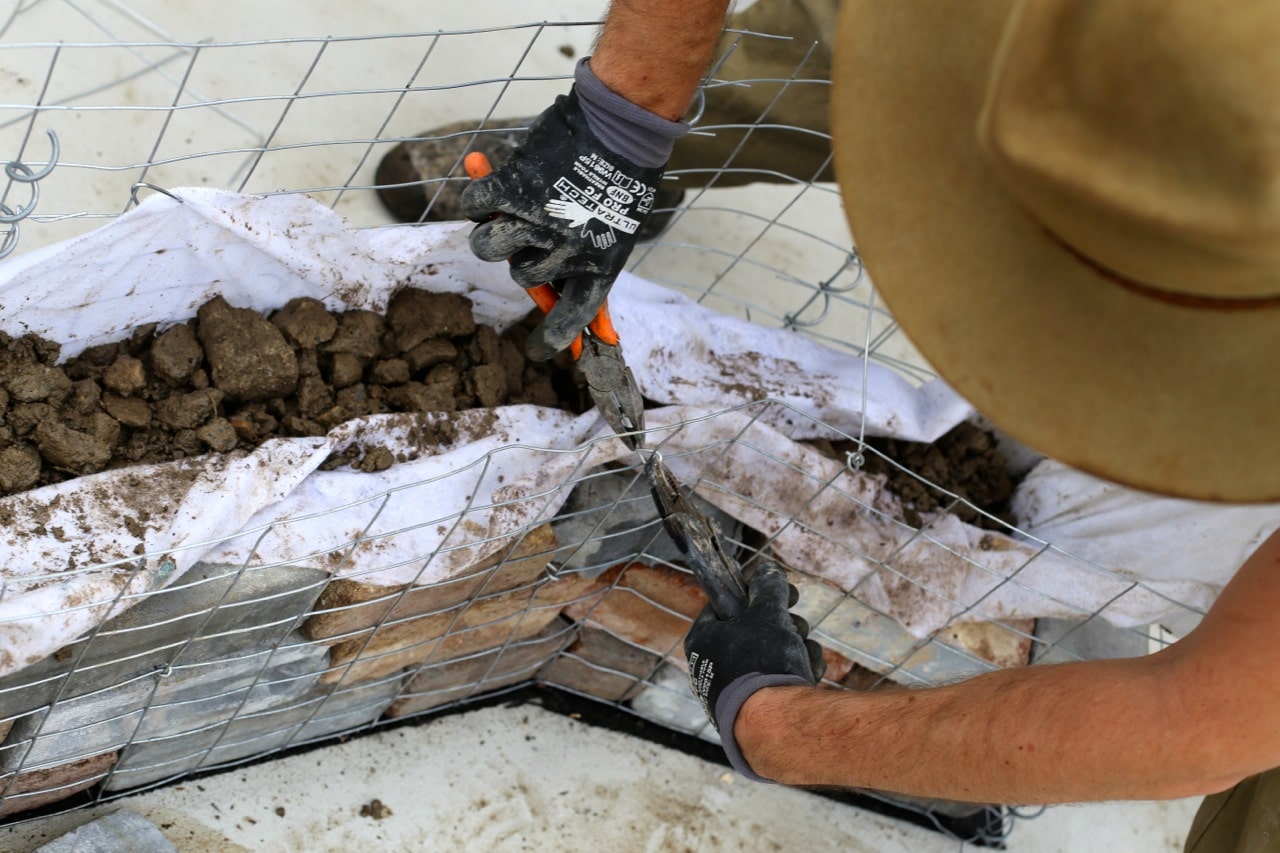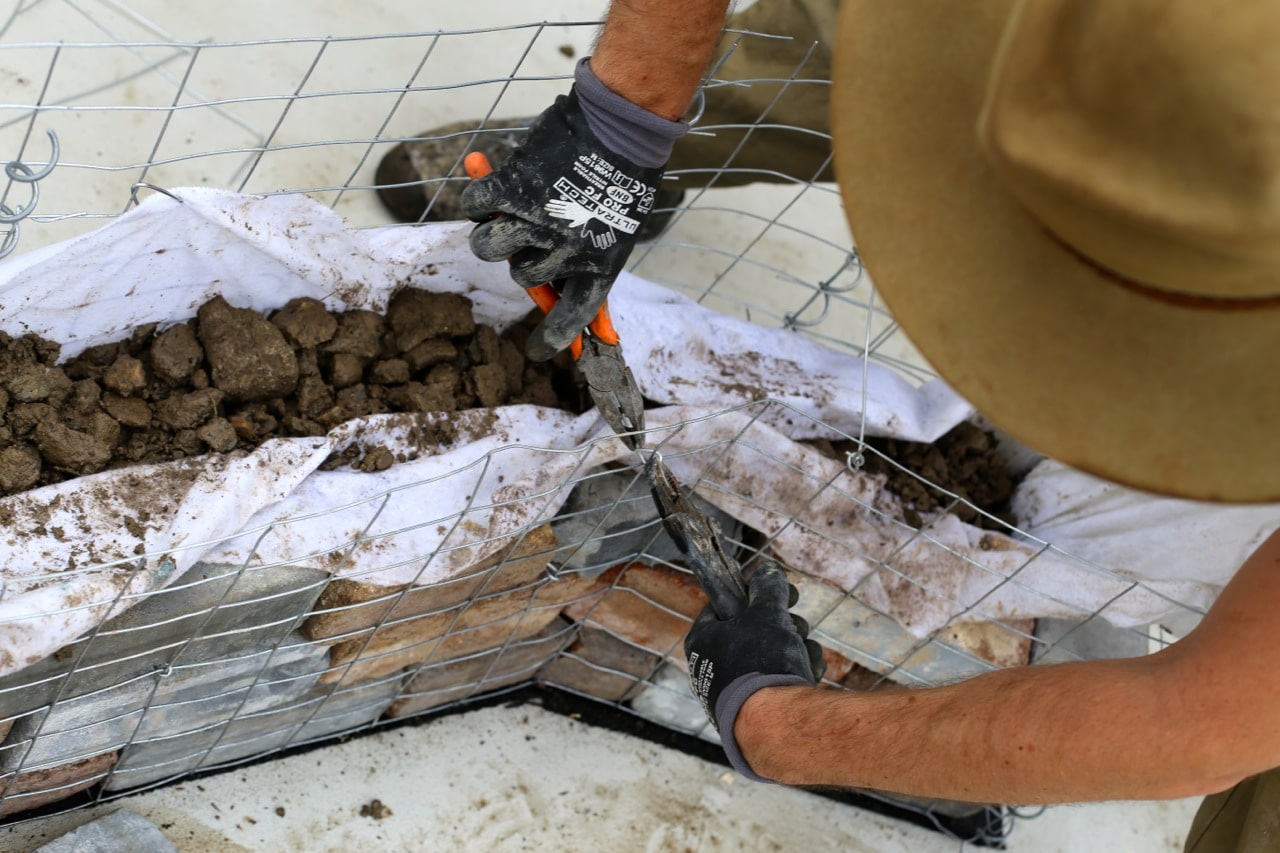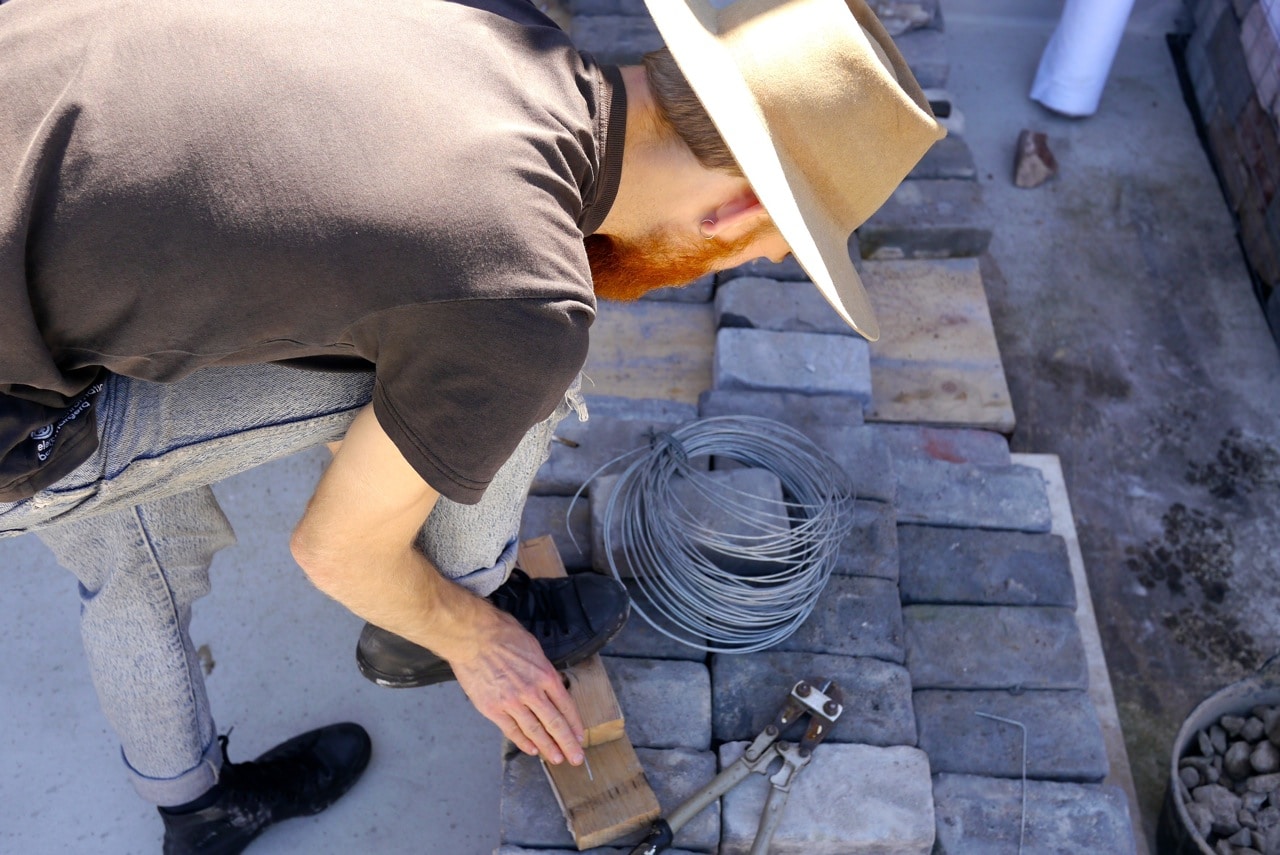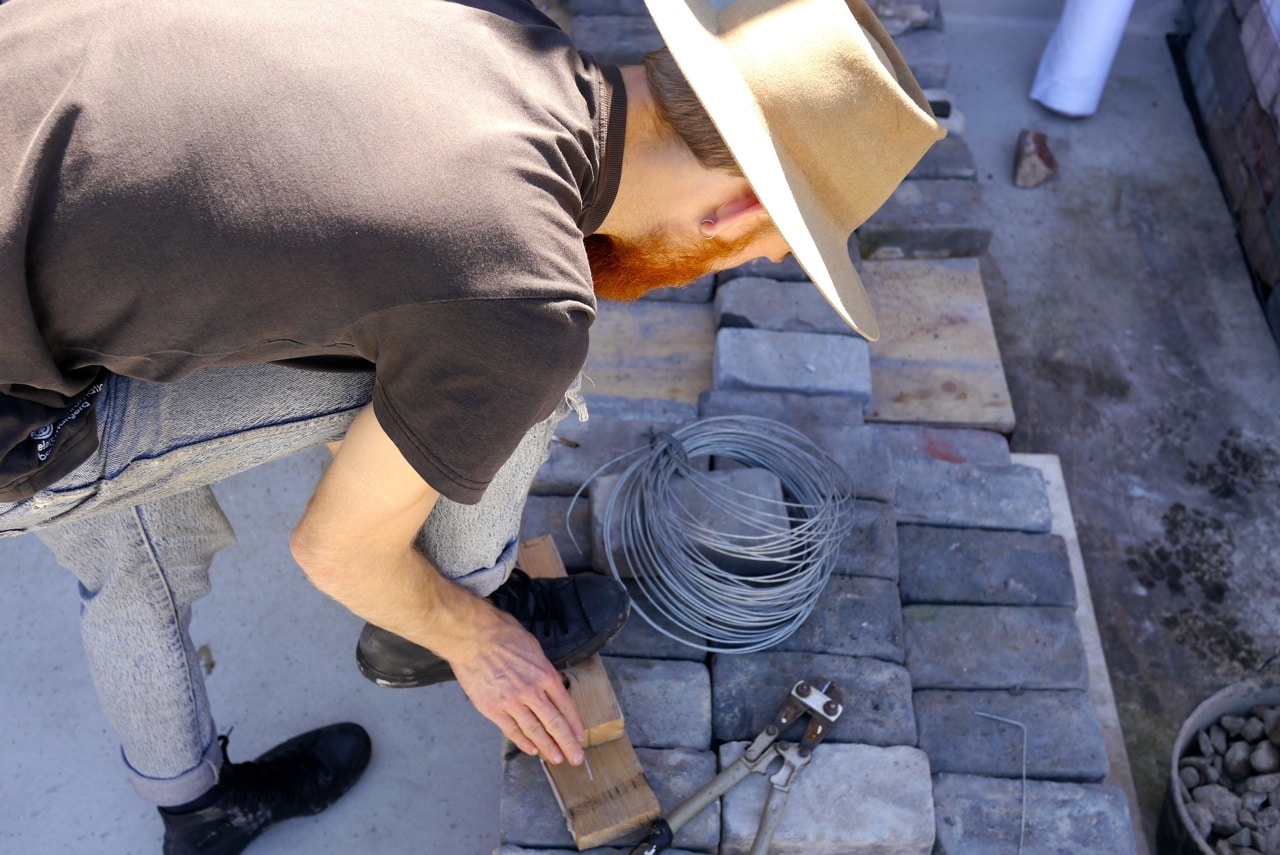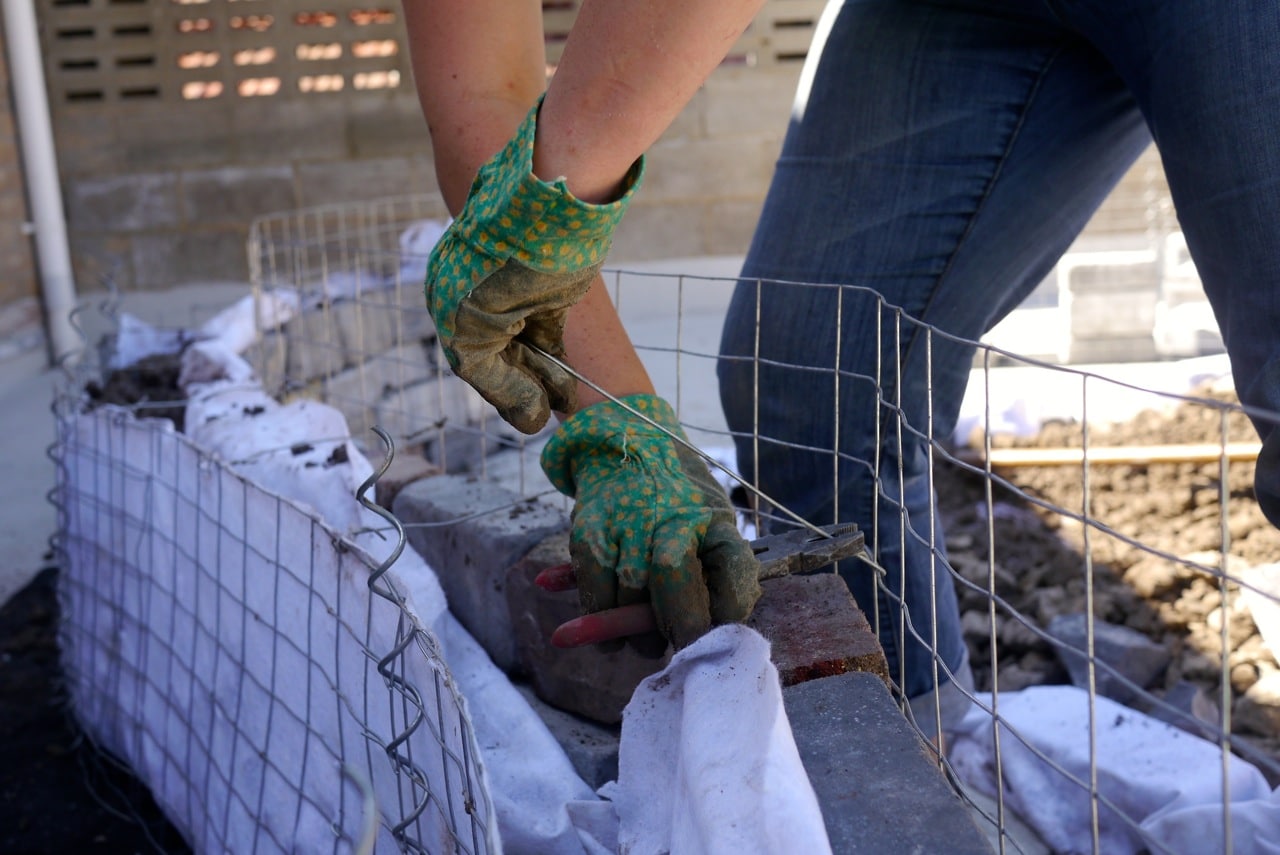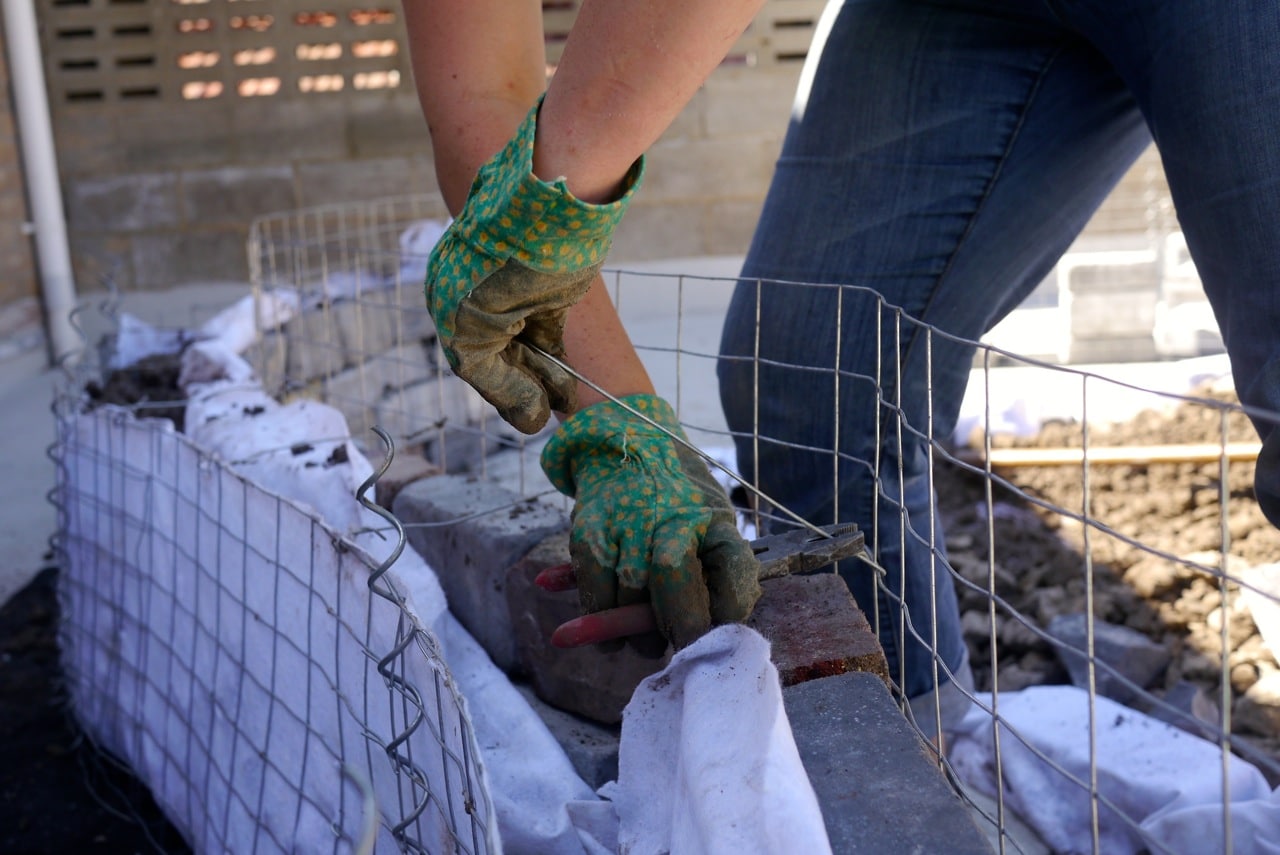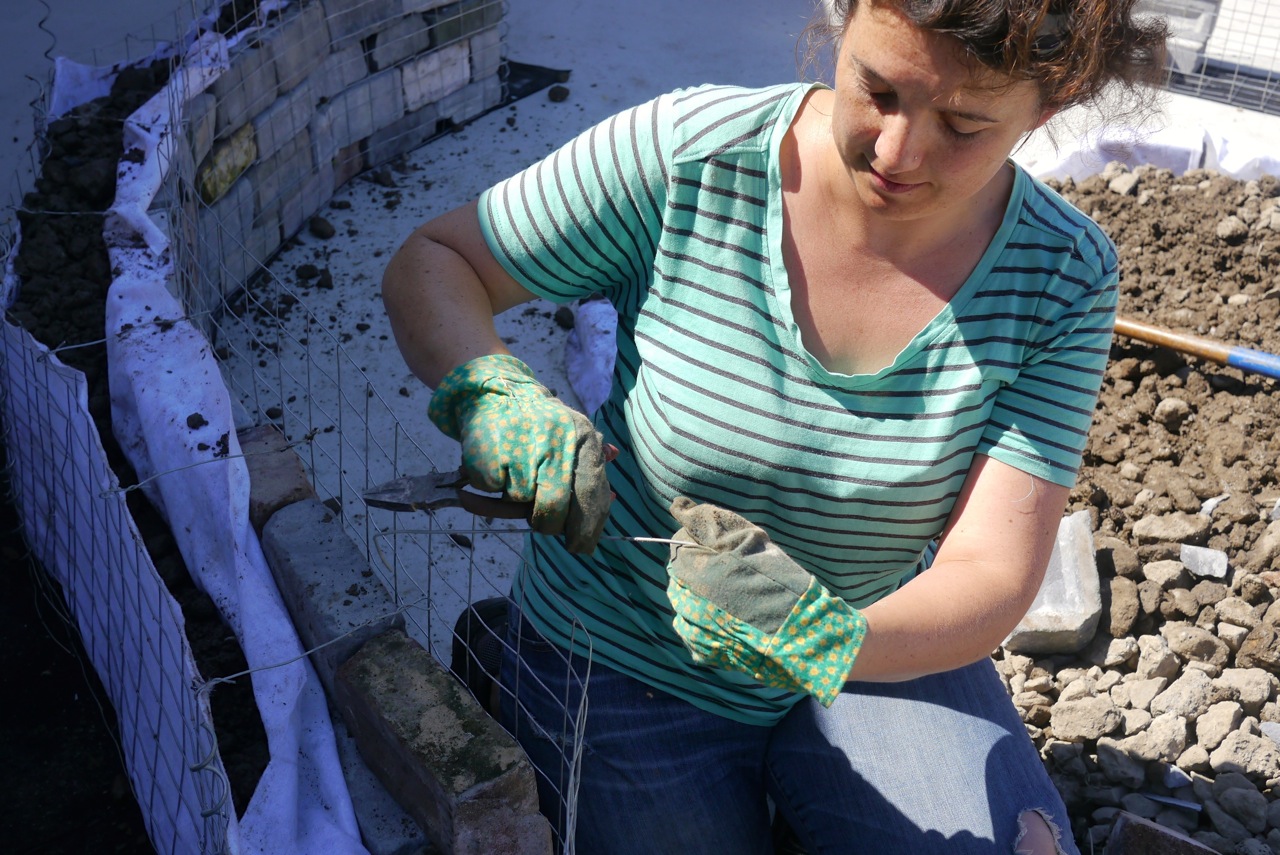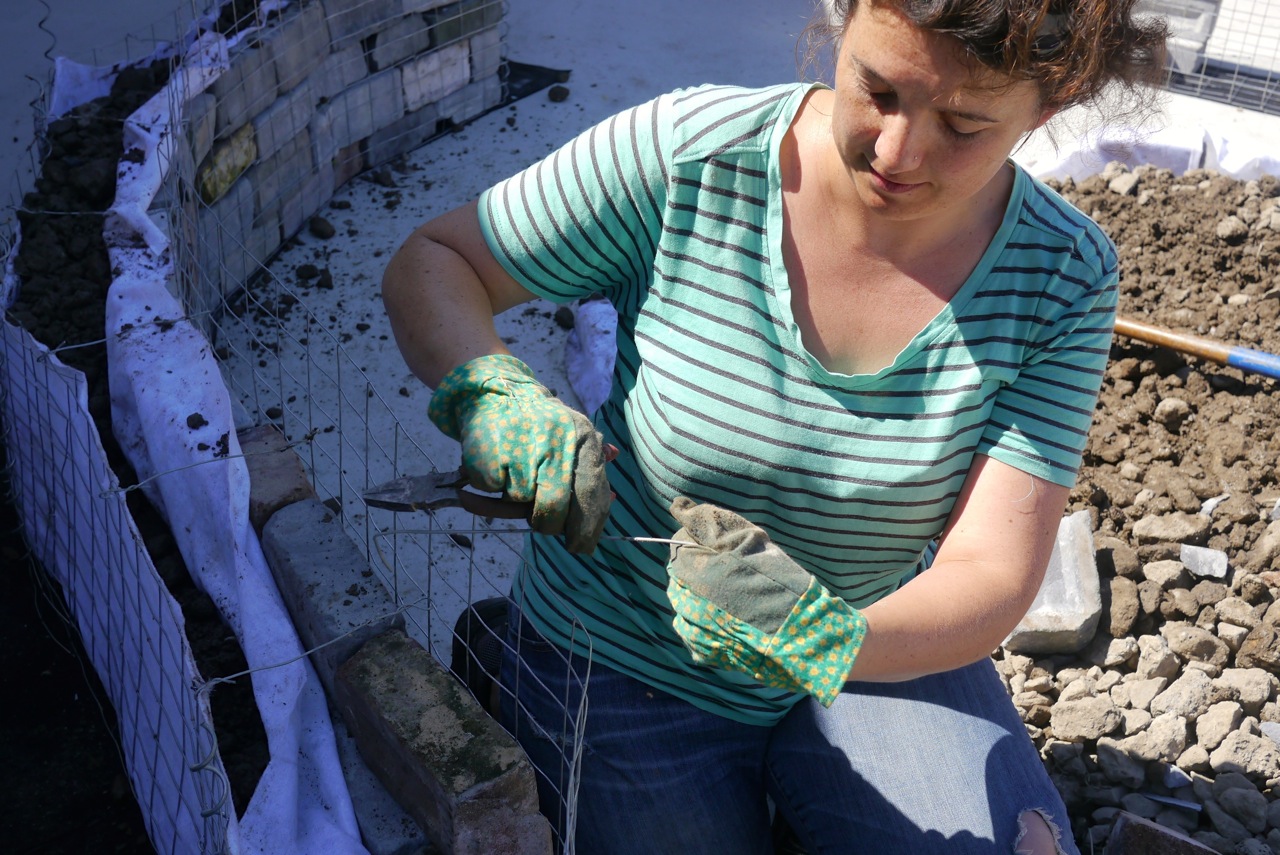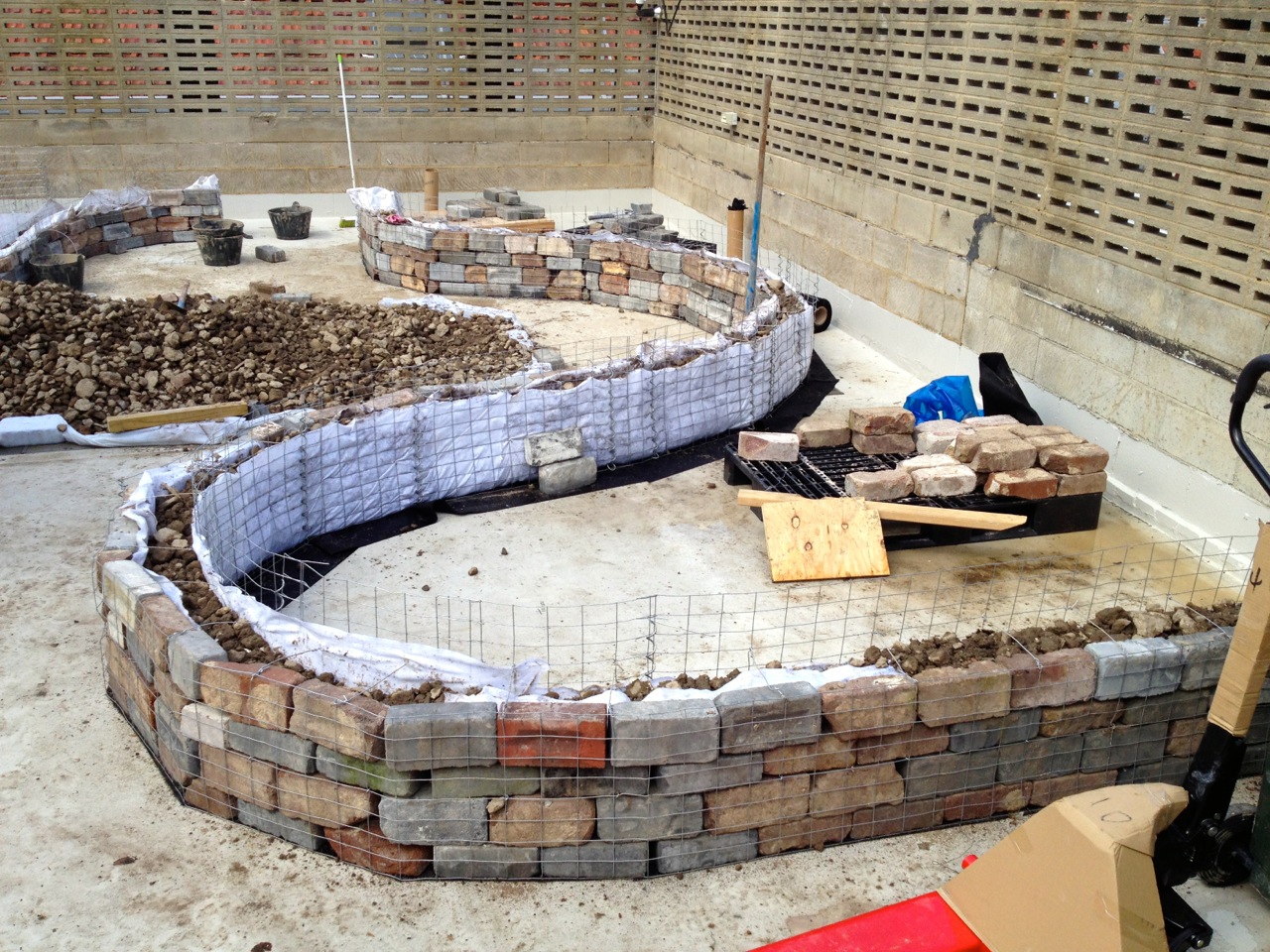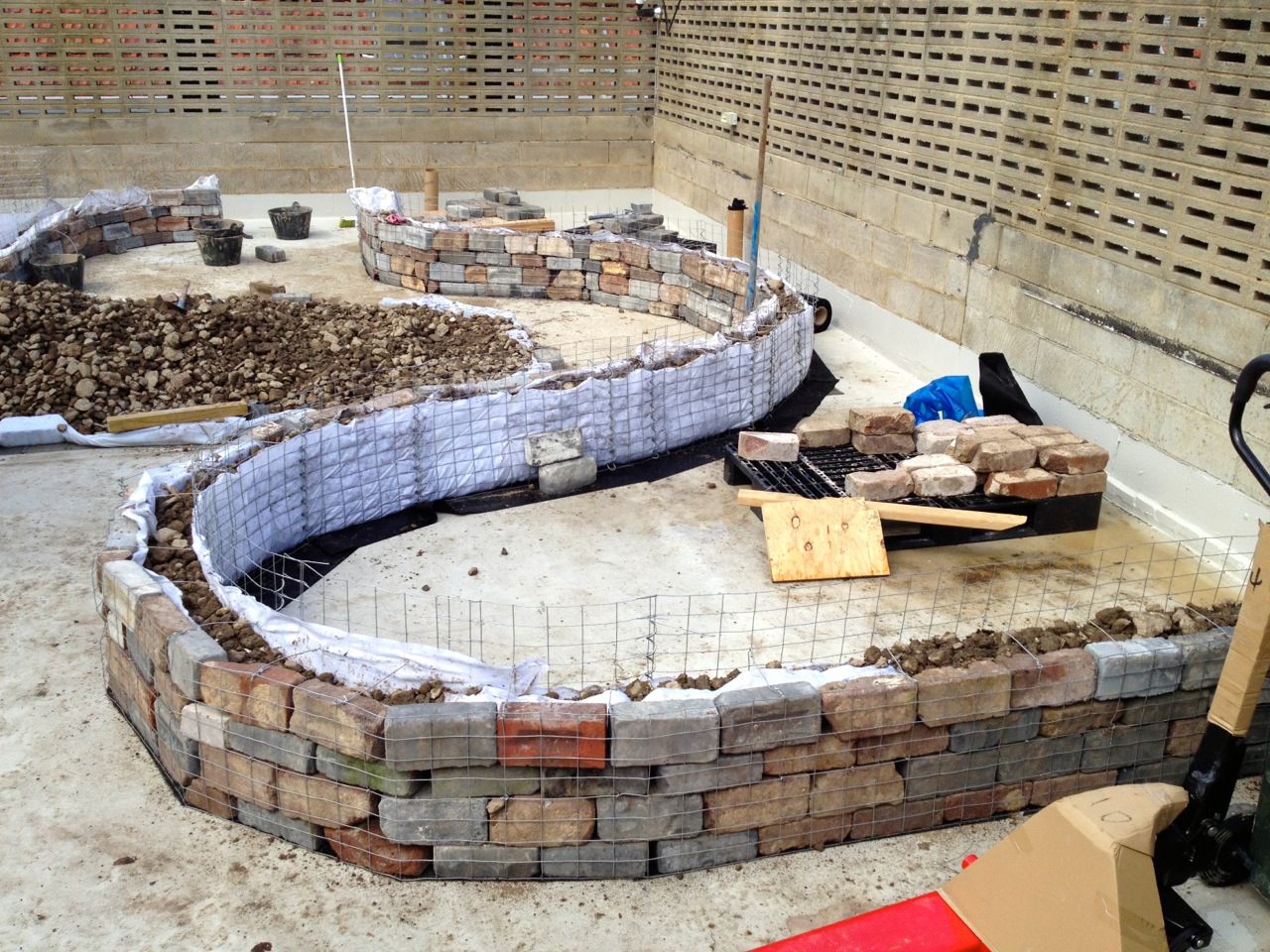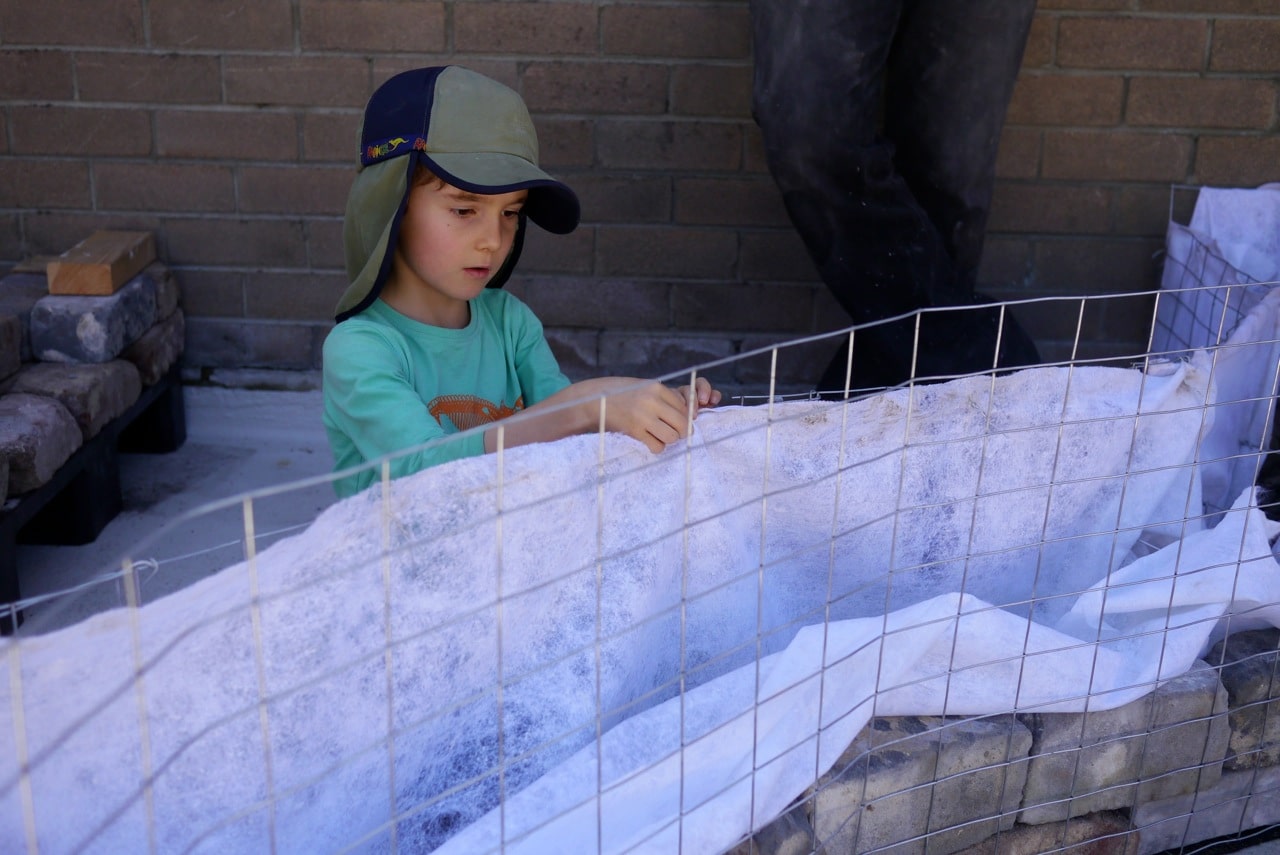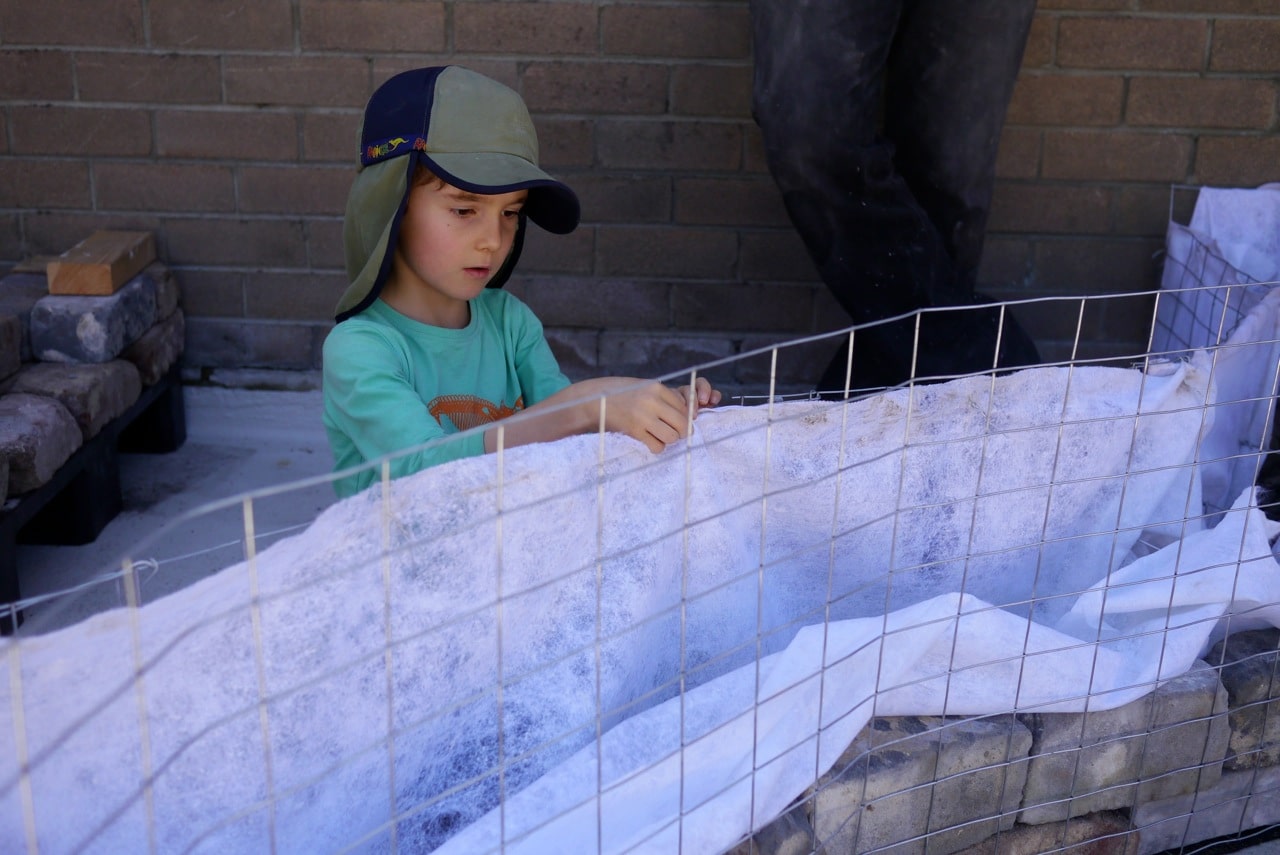 The tops of the gabions needed to be clad in wooden seats, so we needed to source some recycled timber that was up to the task.
In the spirit of continuity, we decided to use the rails from our former farm's sheepyards in Mudgee.
We took apart these sheepyards some years back, and we had grand plans to use the beautiful timbers to build a deck next to our tinyhouse over our dam, one day, when we had a spare couple of months to do it.
That never quite happened, so these beautiful timbers were sitting out in the paddock, waiting for their next life.
I look forward to their new life as seats for kids and adults in this garden – for ants to crawl on and for pollen to fall on.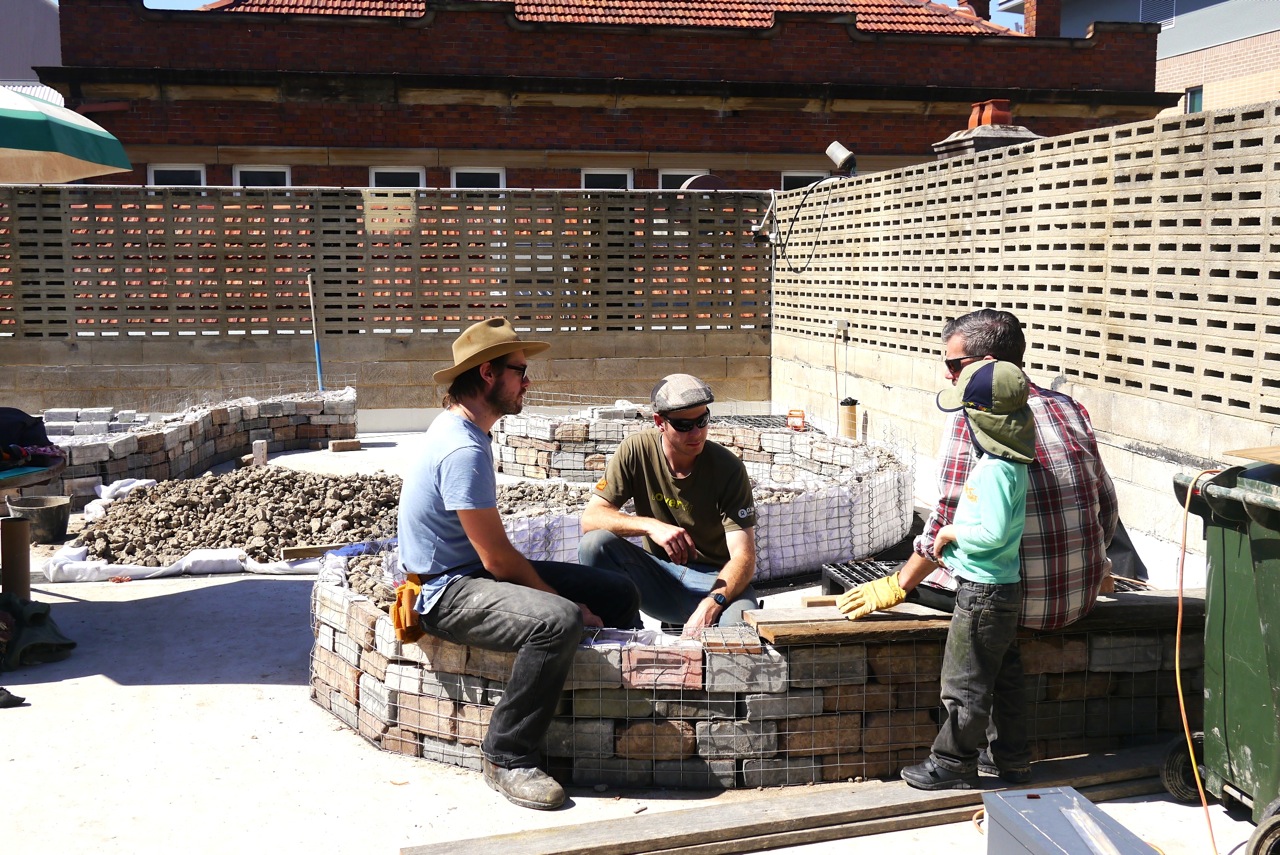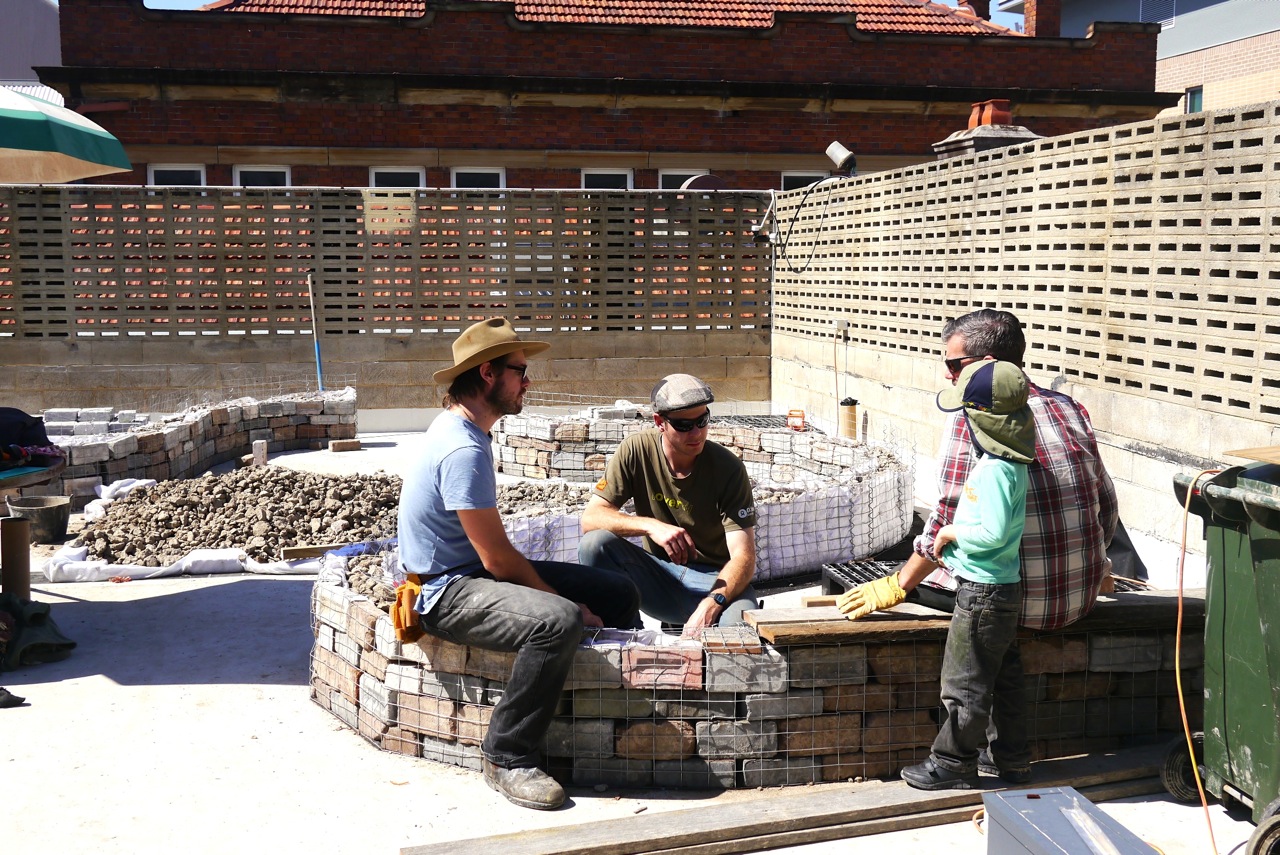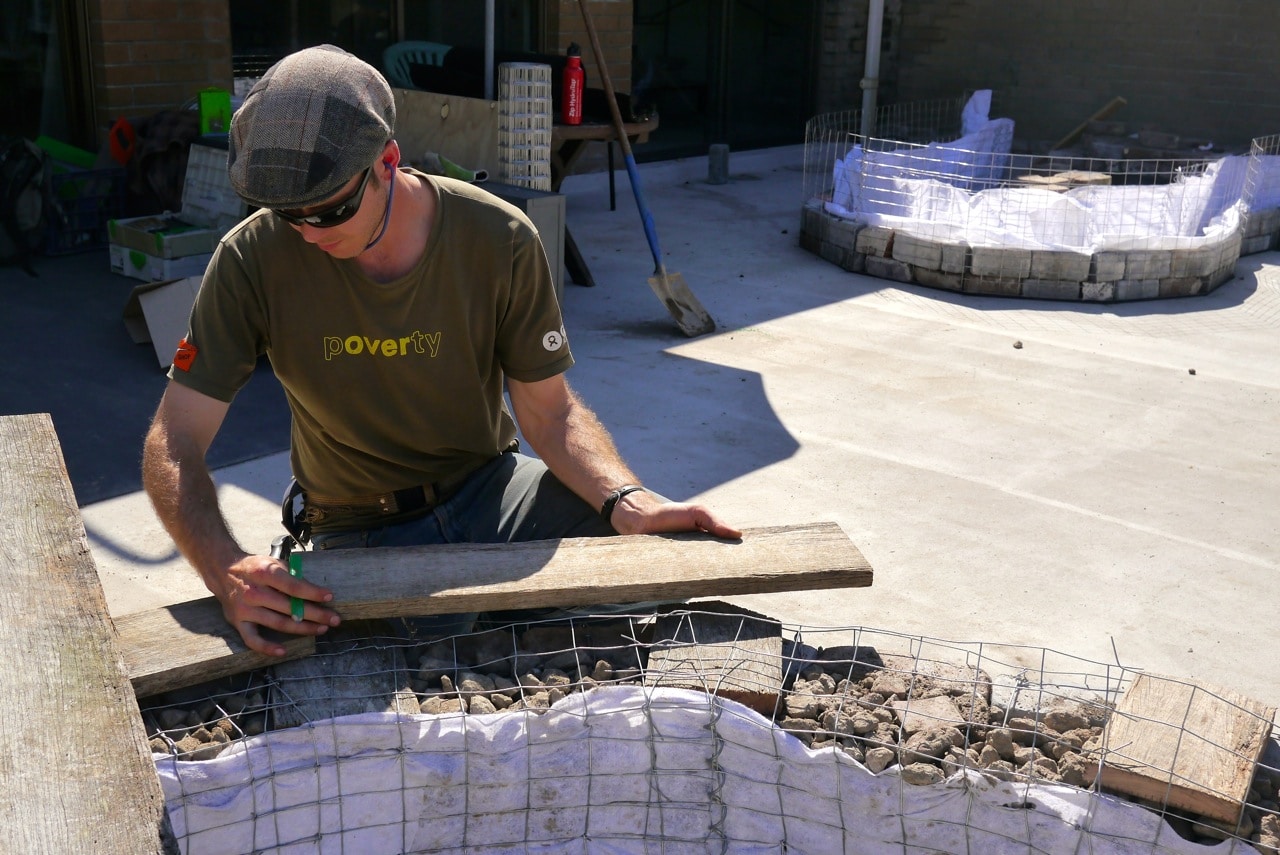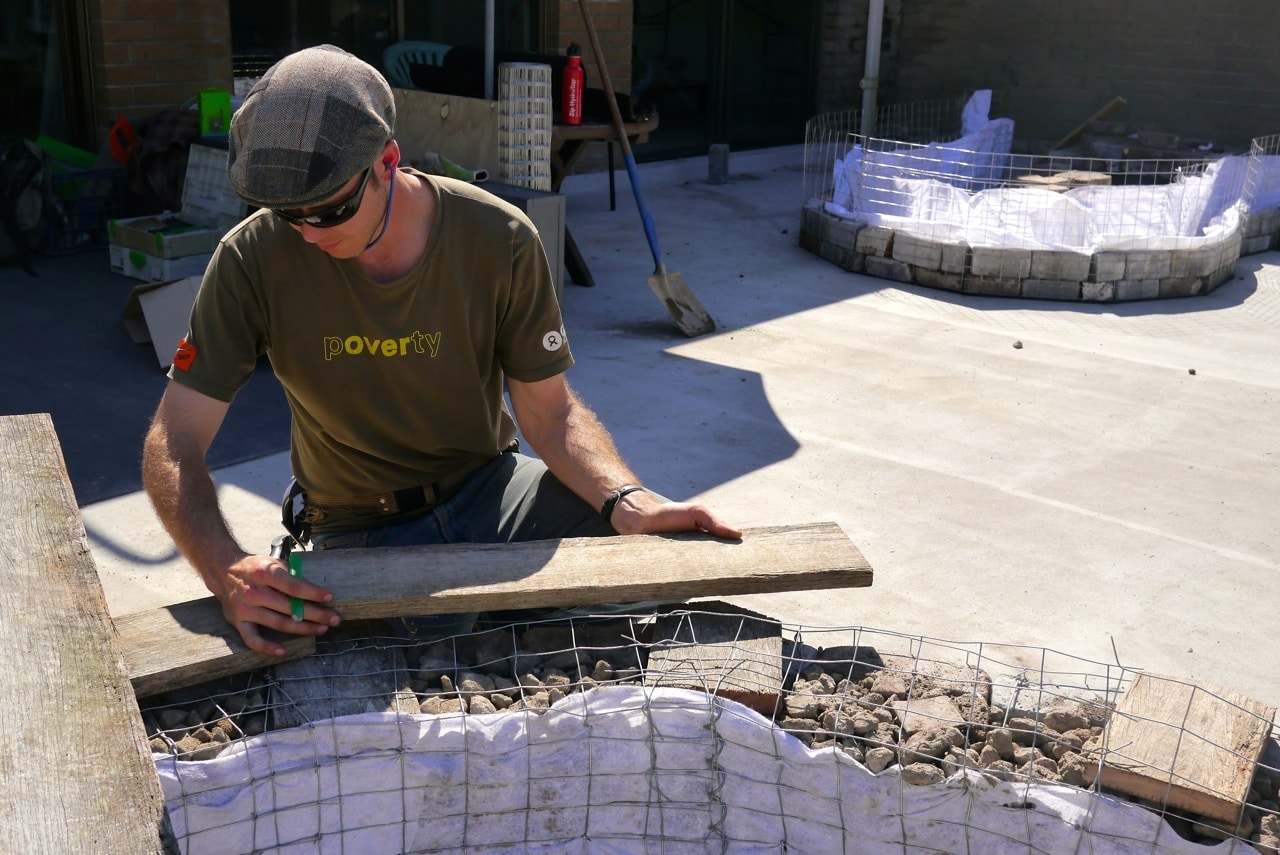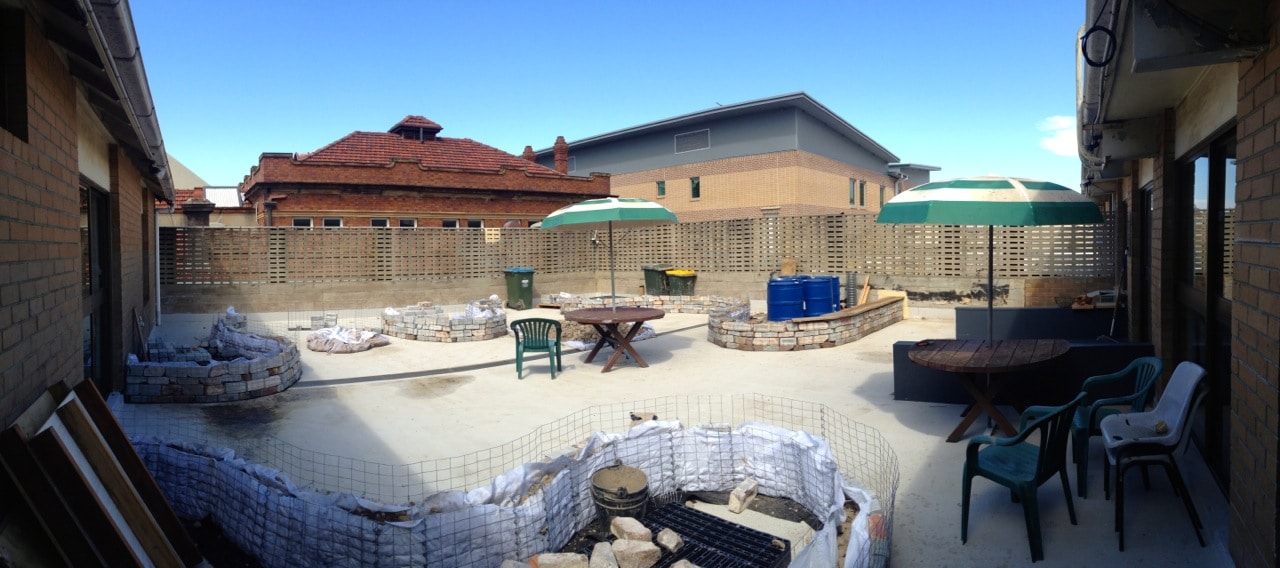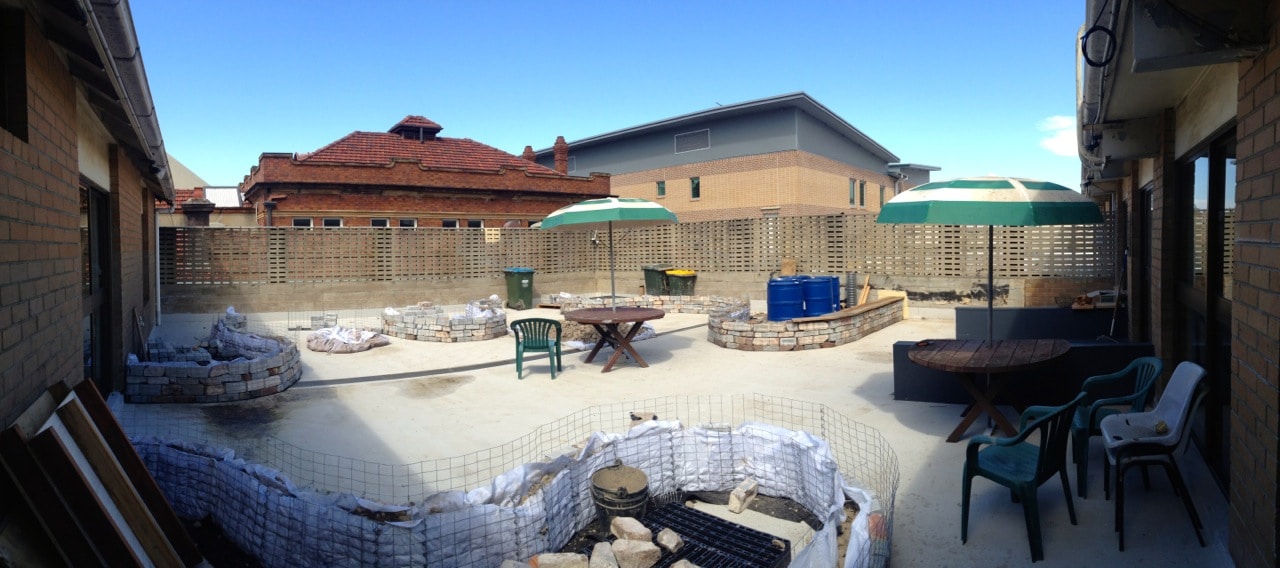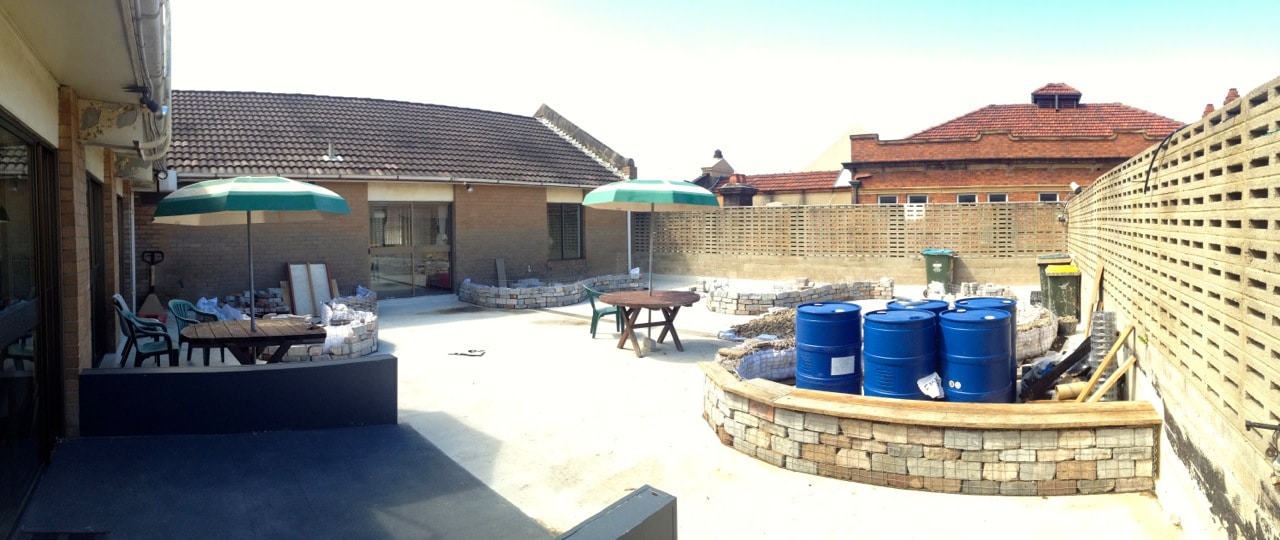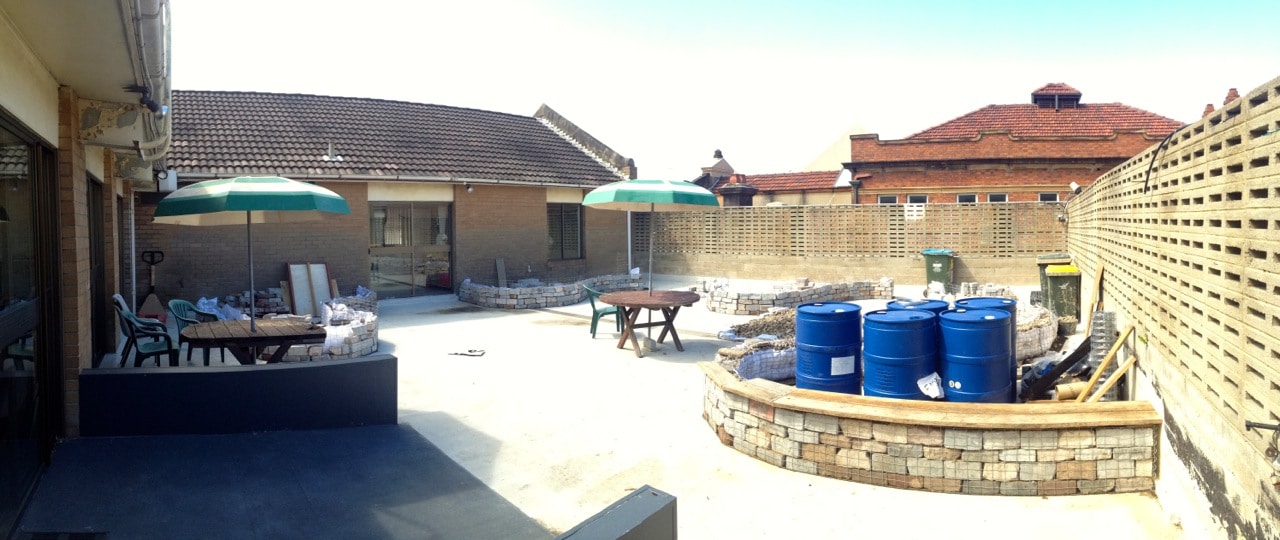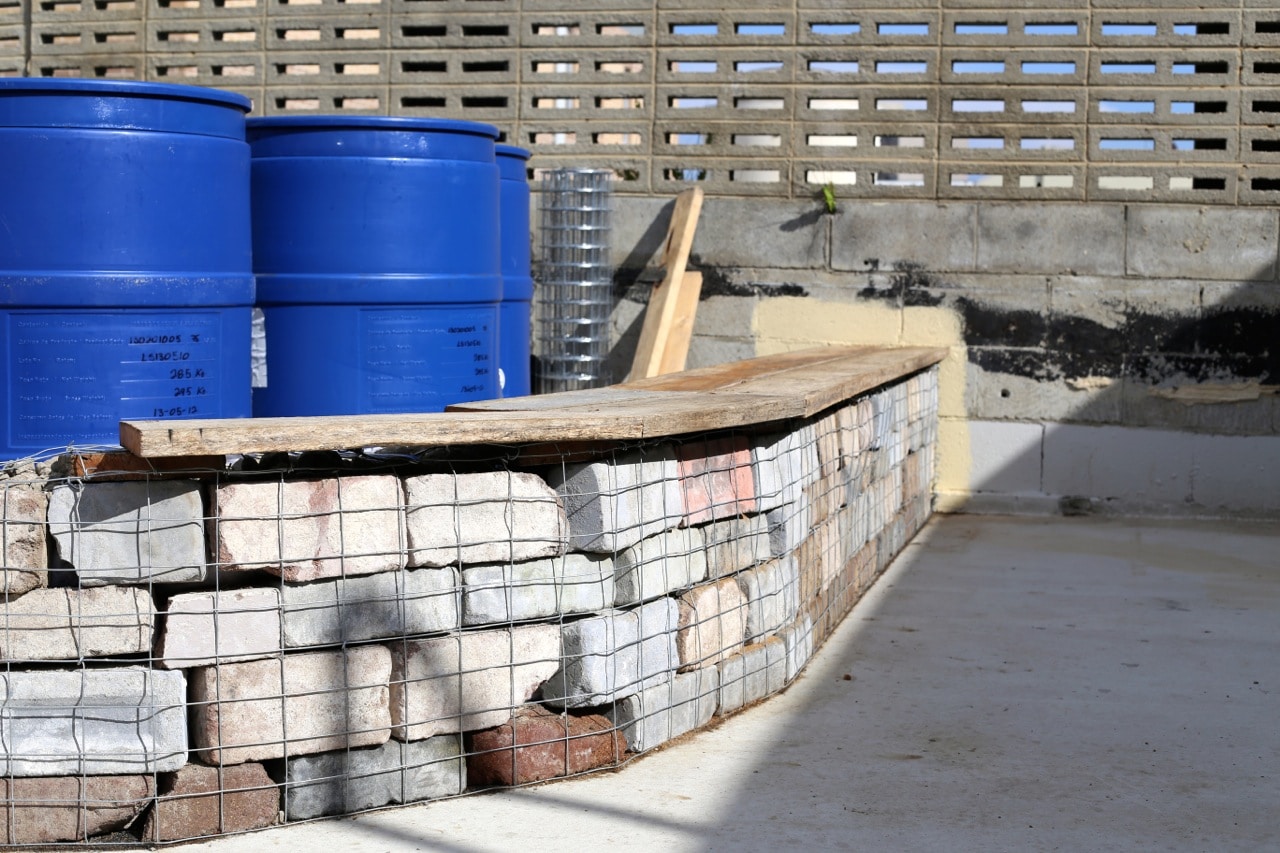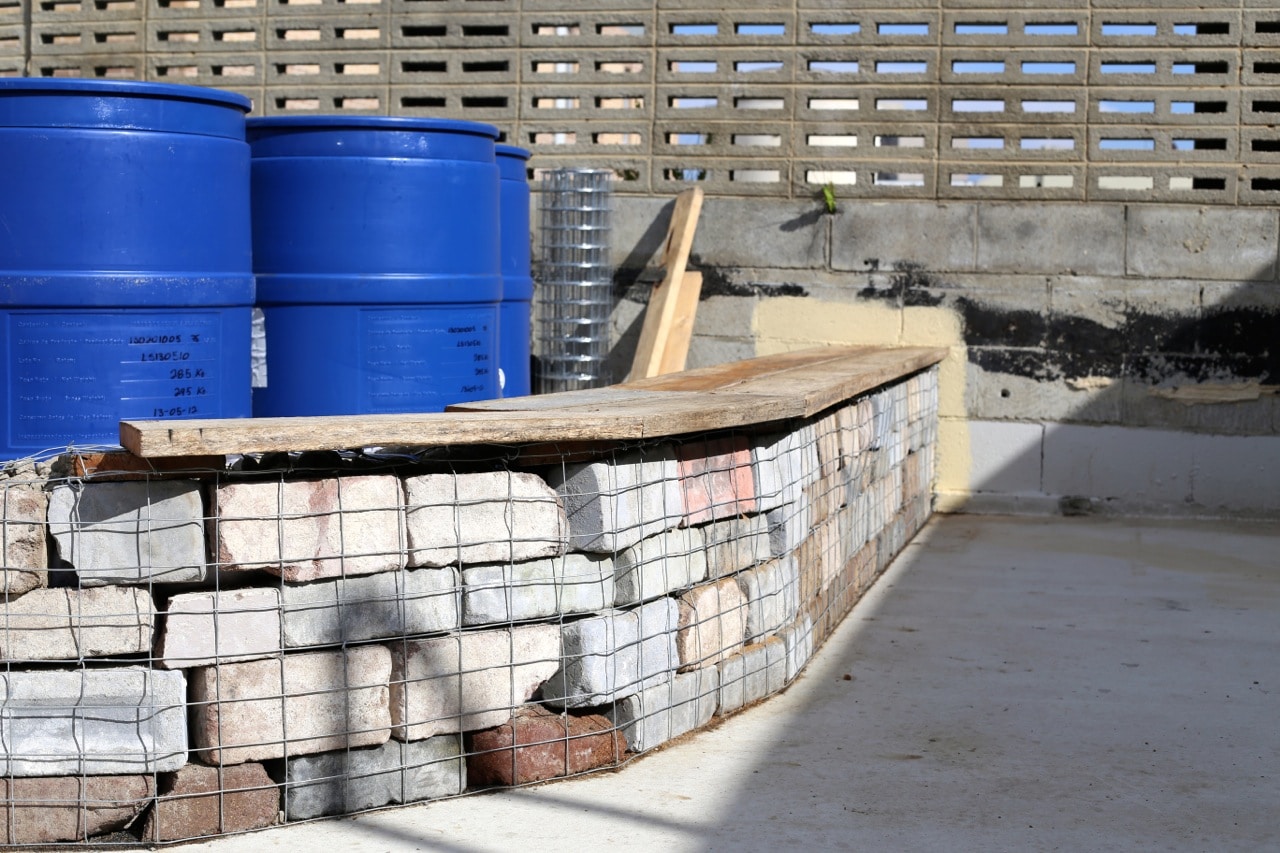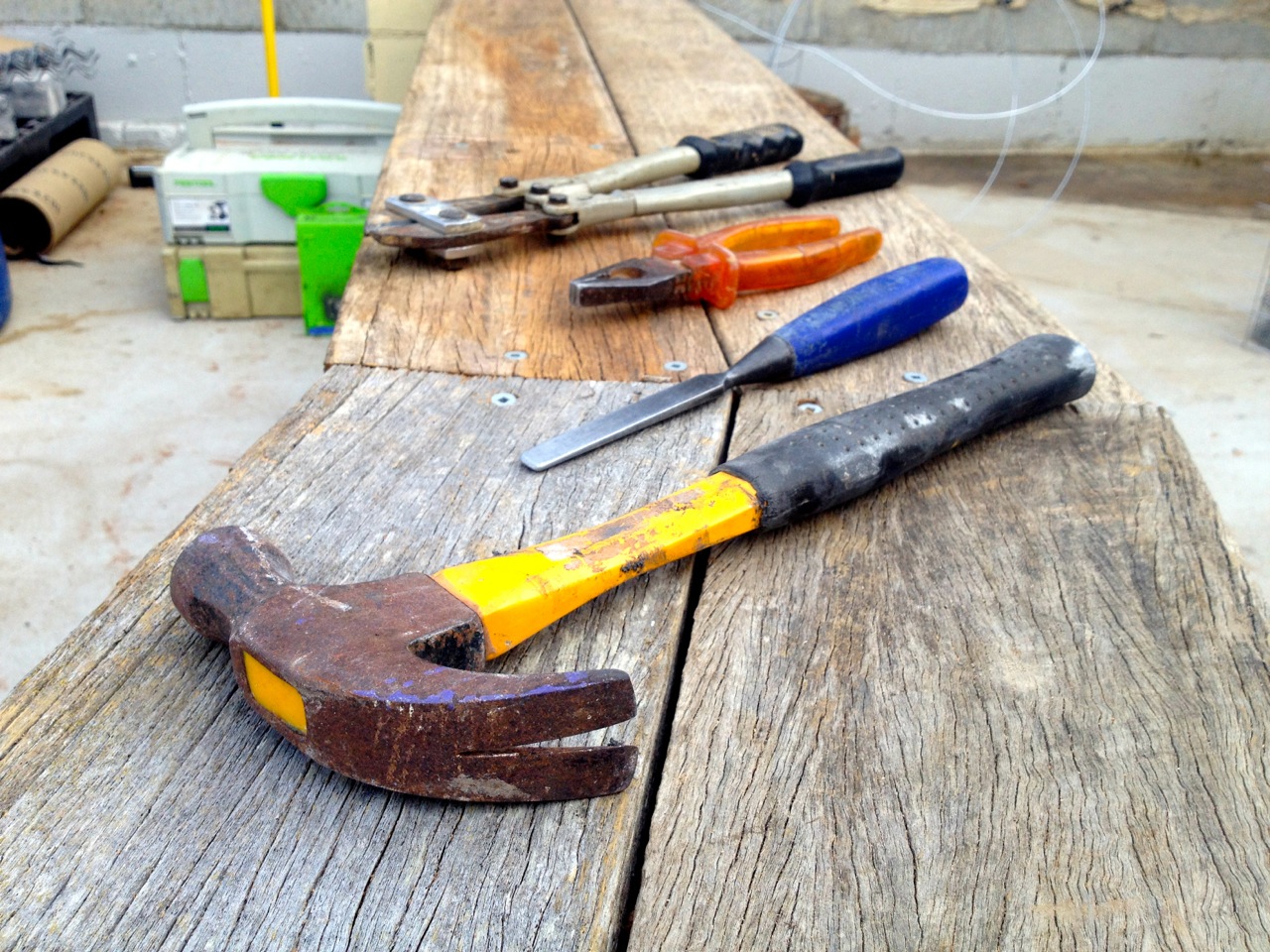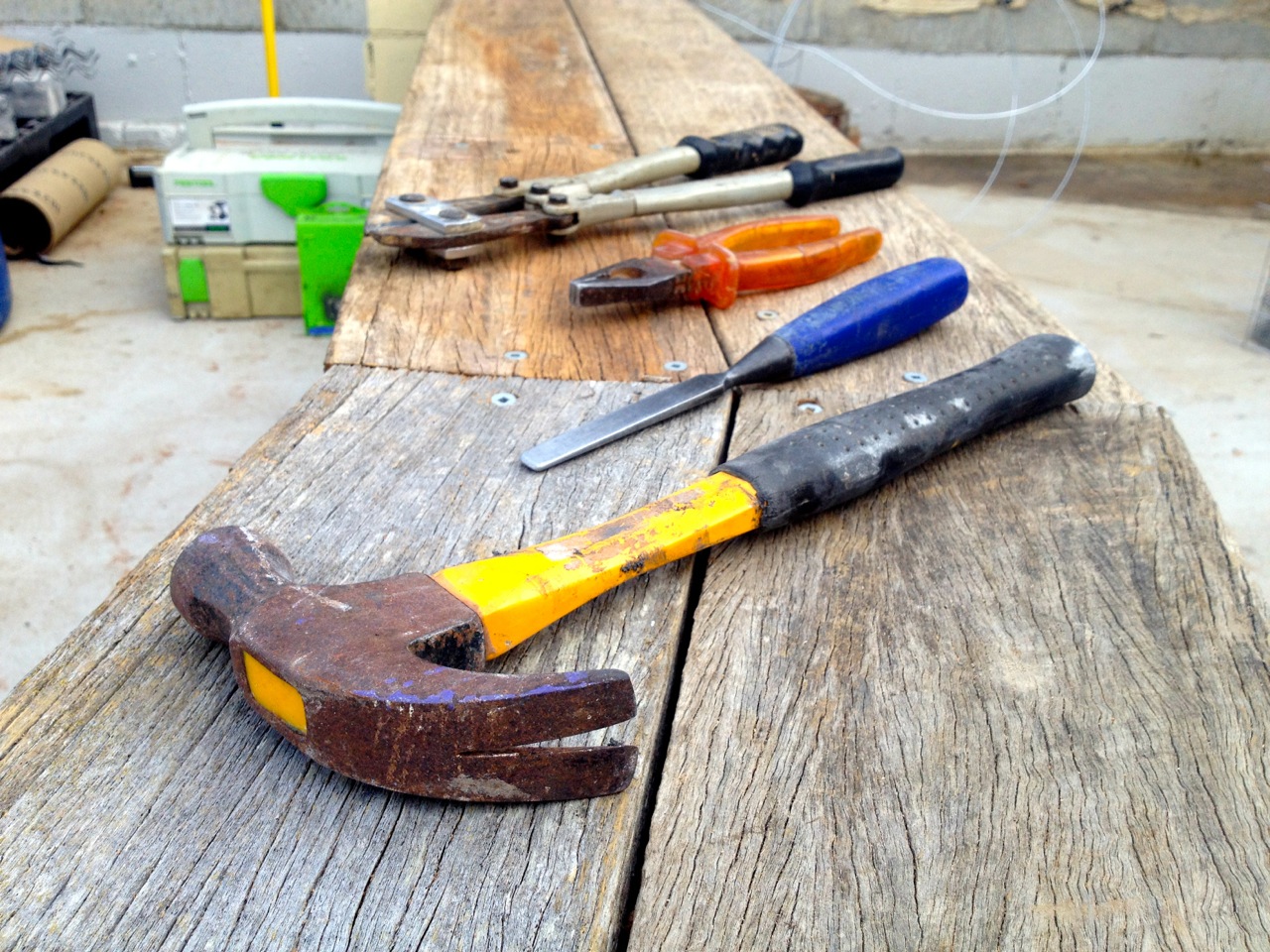 We're also creating a willow grove of pleached weeping and basket willows – a good way to get natural shade into the space quickly, while using an available resource.
So Nick and Adam raided some creekside weeping willows (with permission) down Gerringong way for the task. We'll be installing them in the big black boxes in some of the photos below – but they're resting in a corner cluster till then.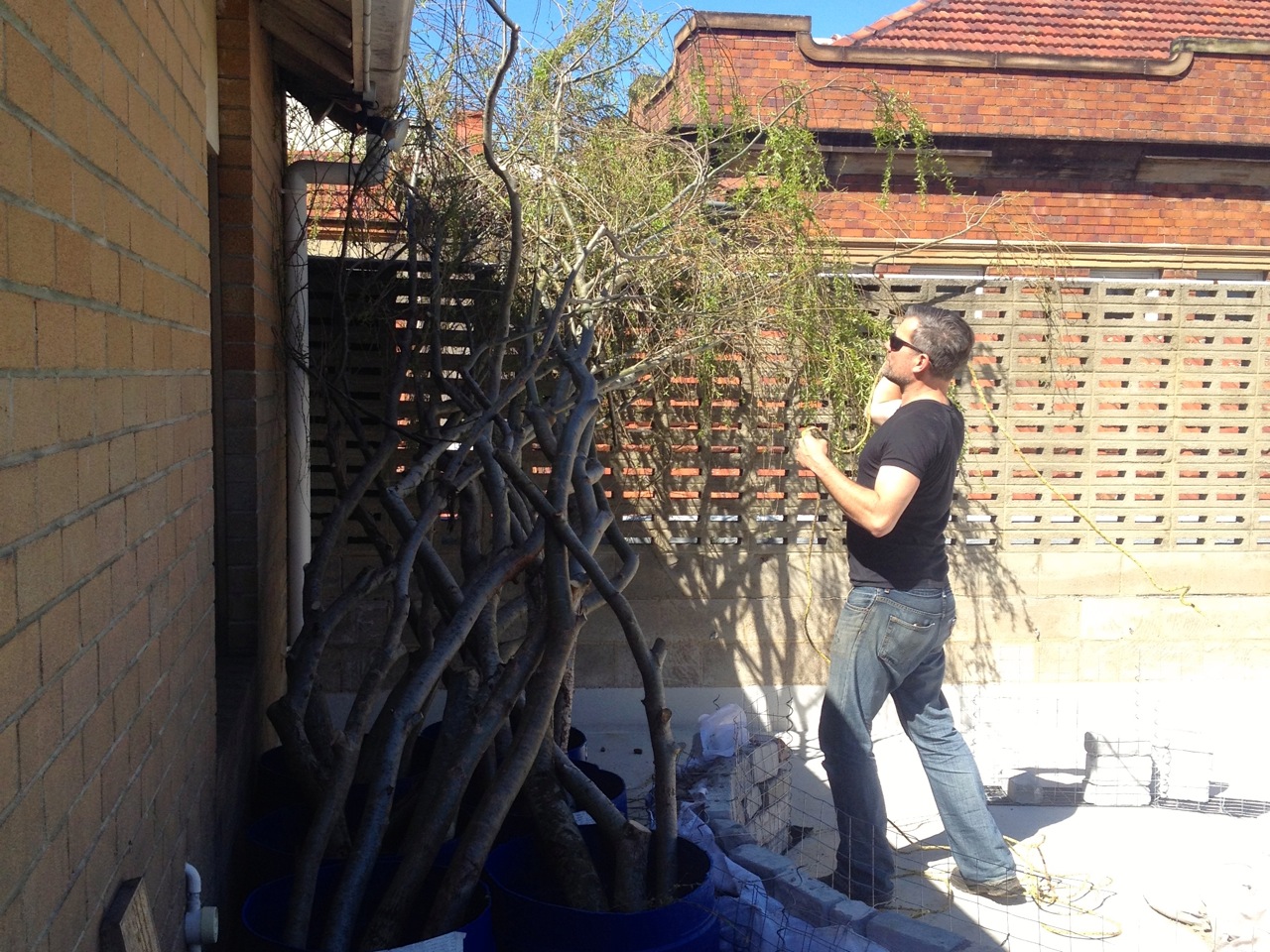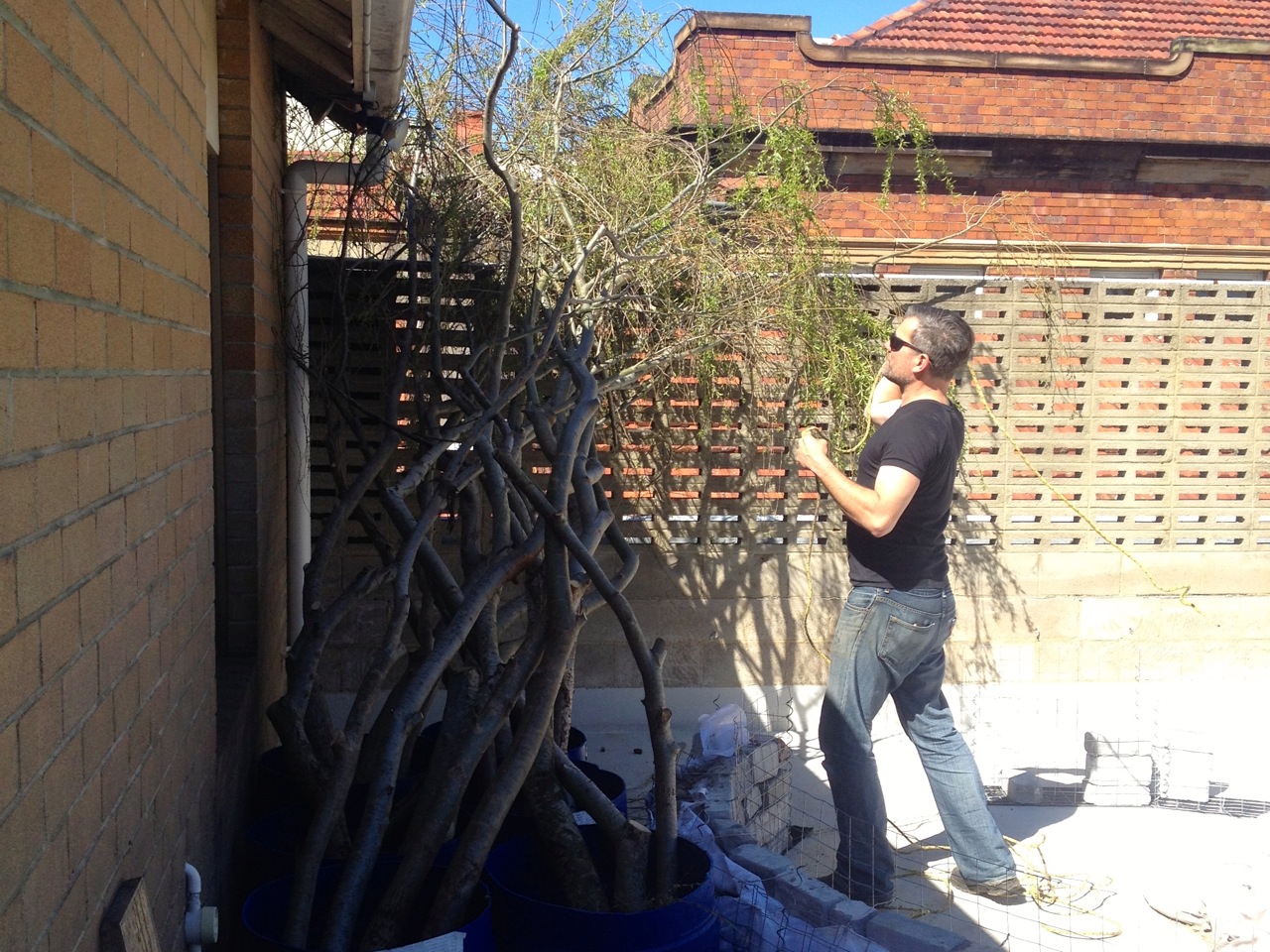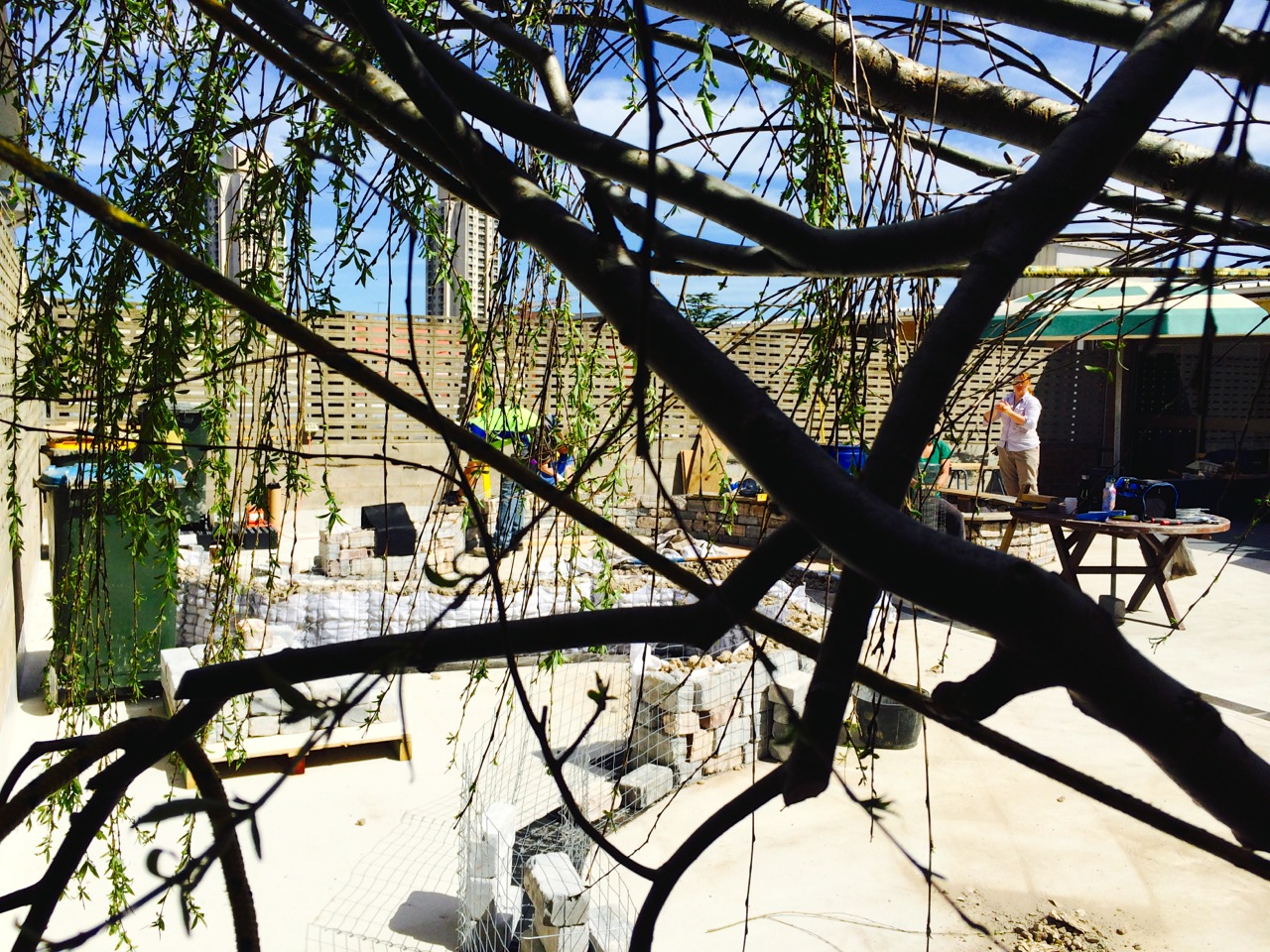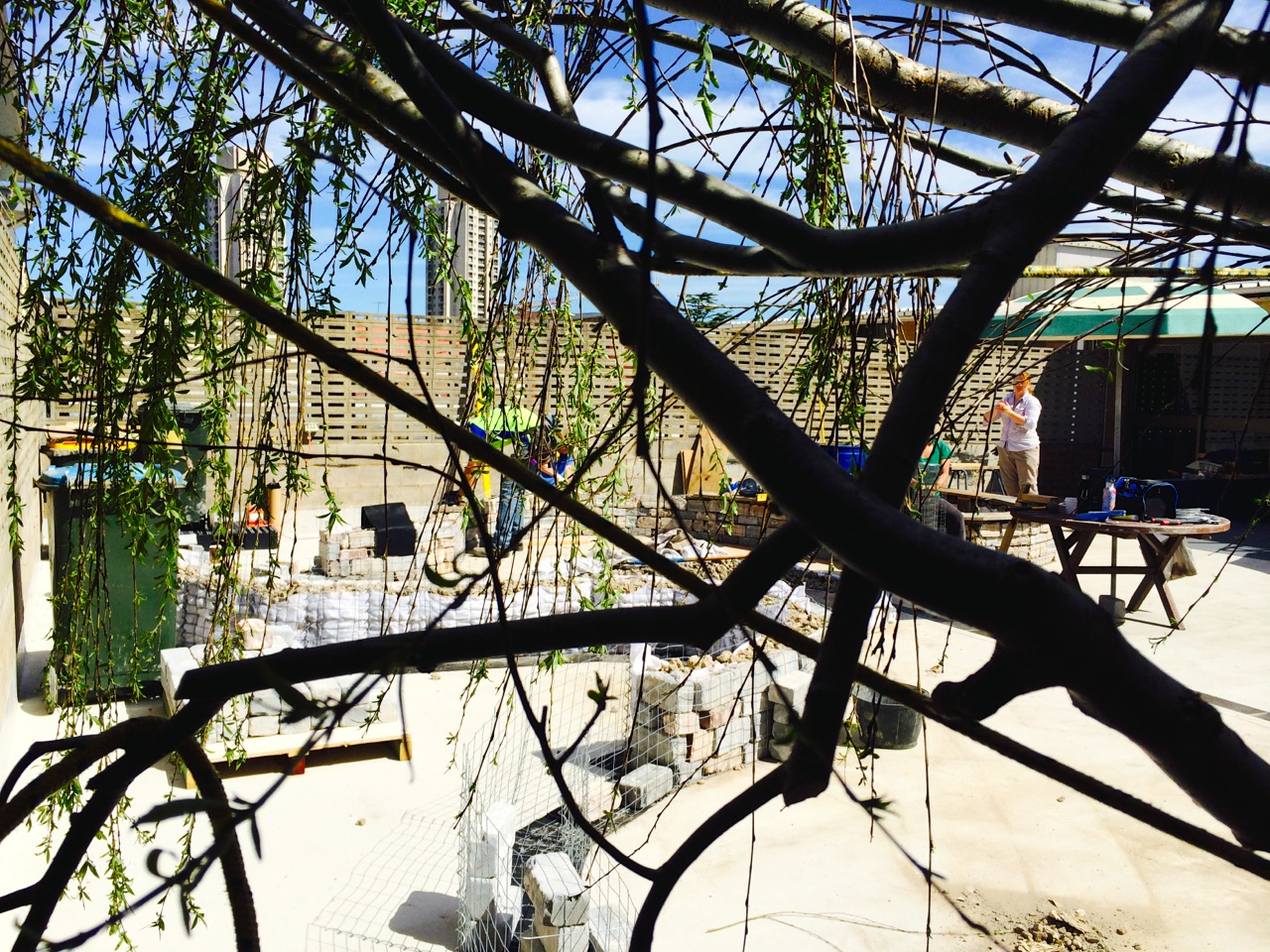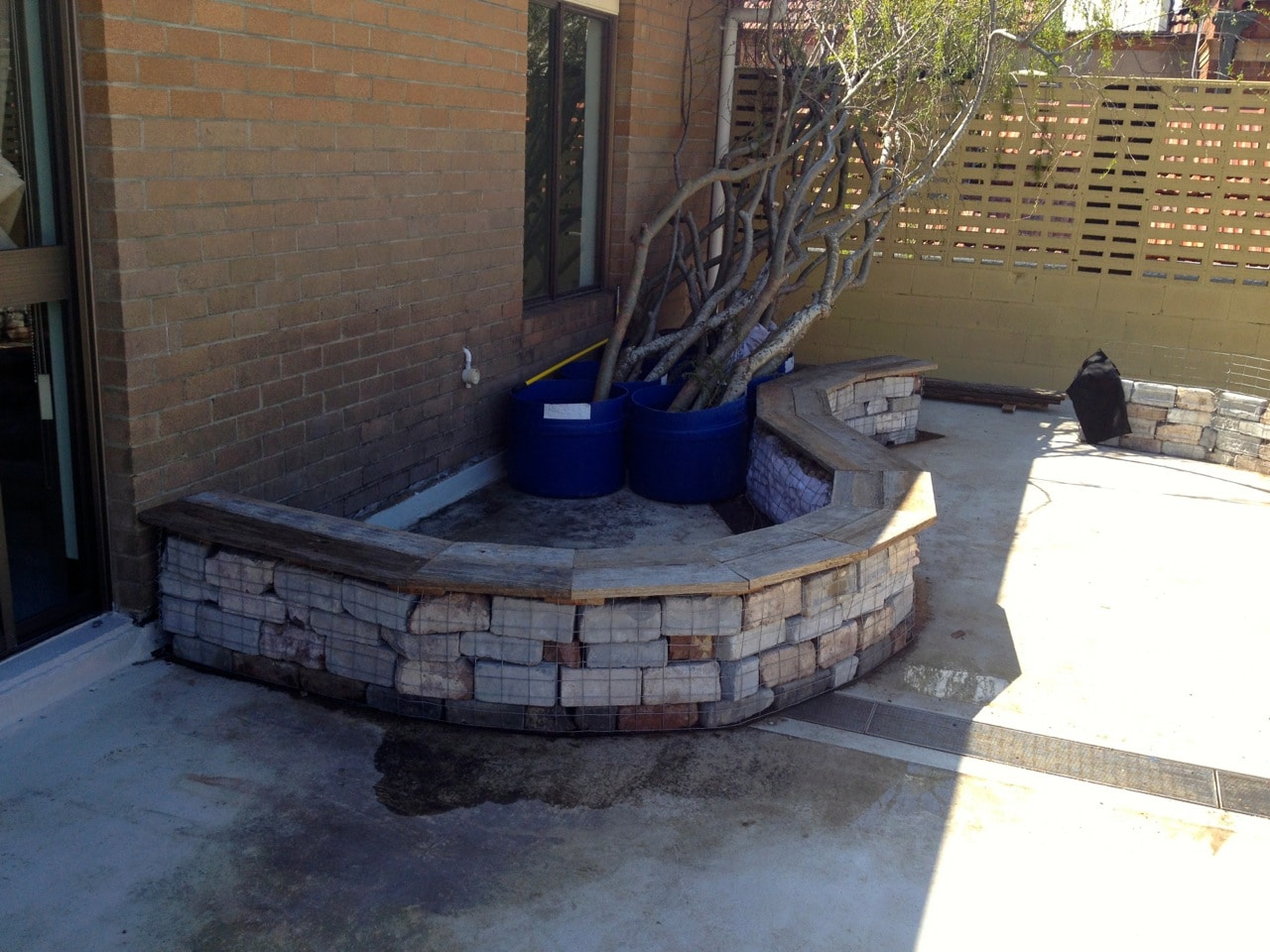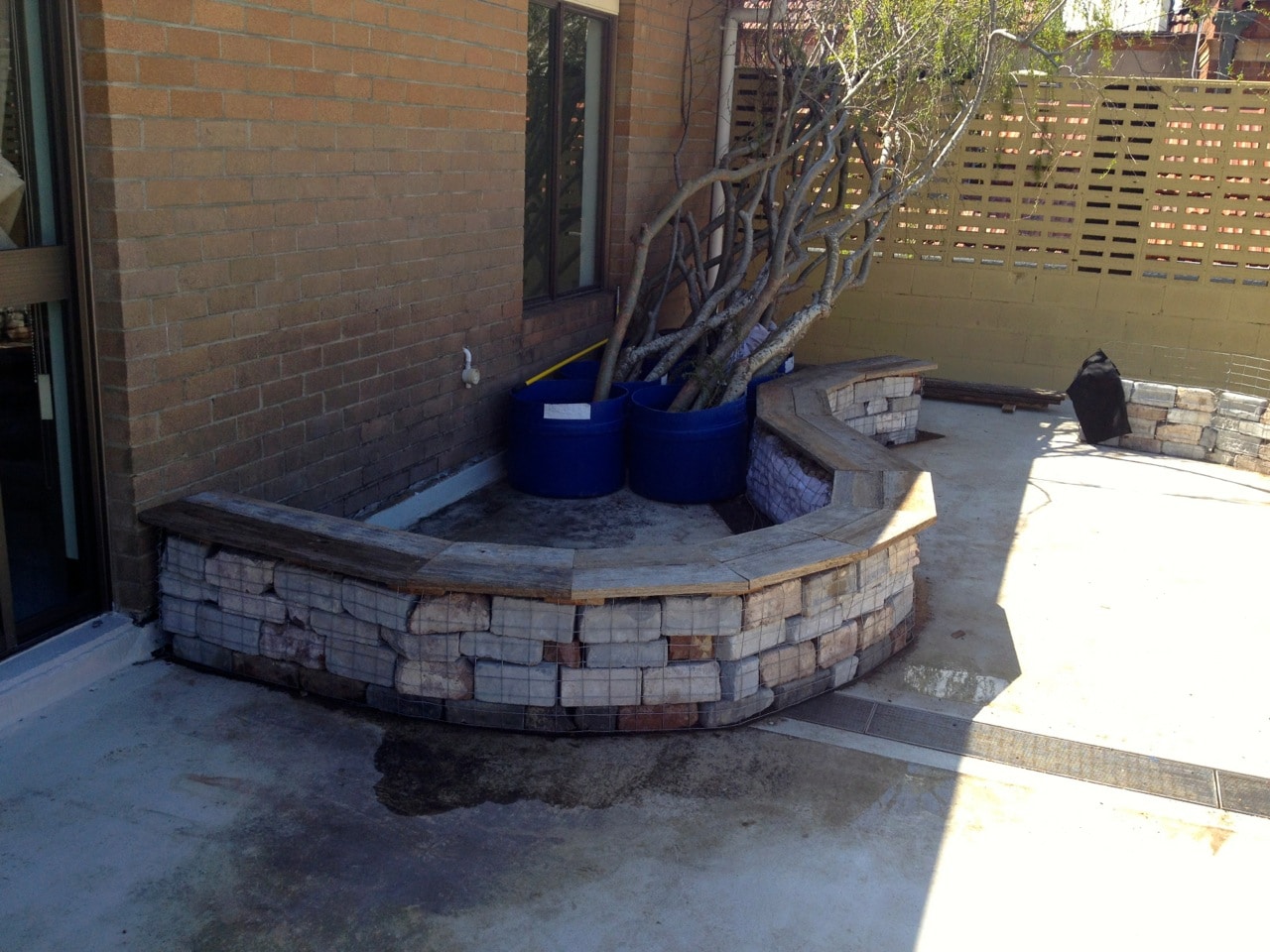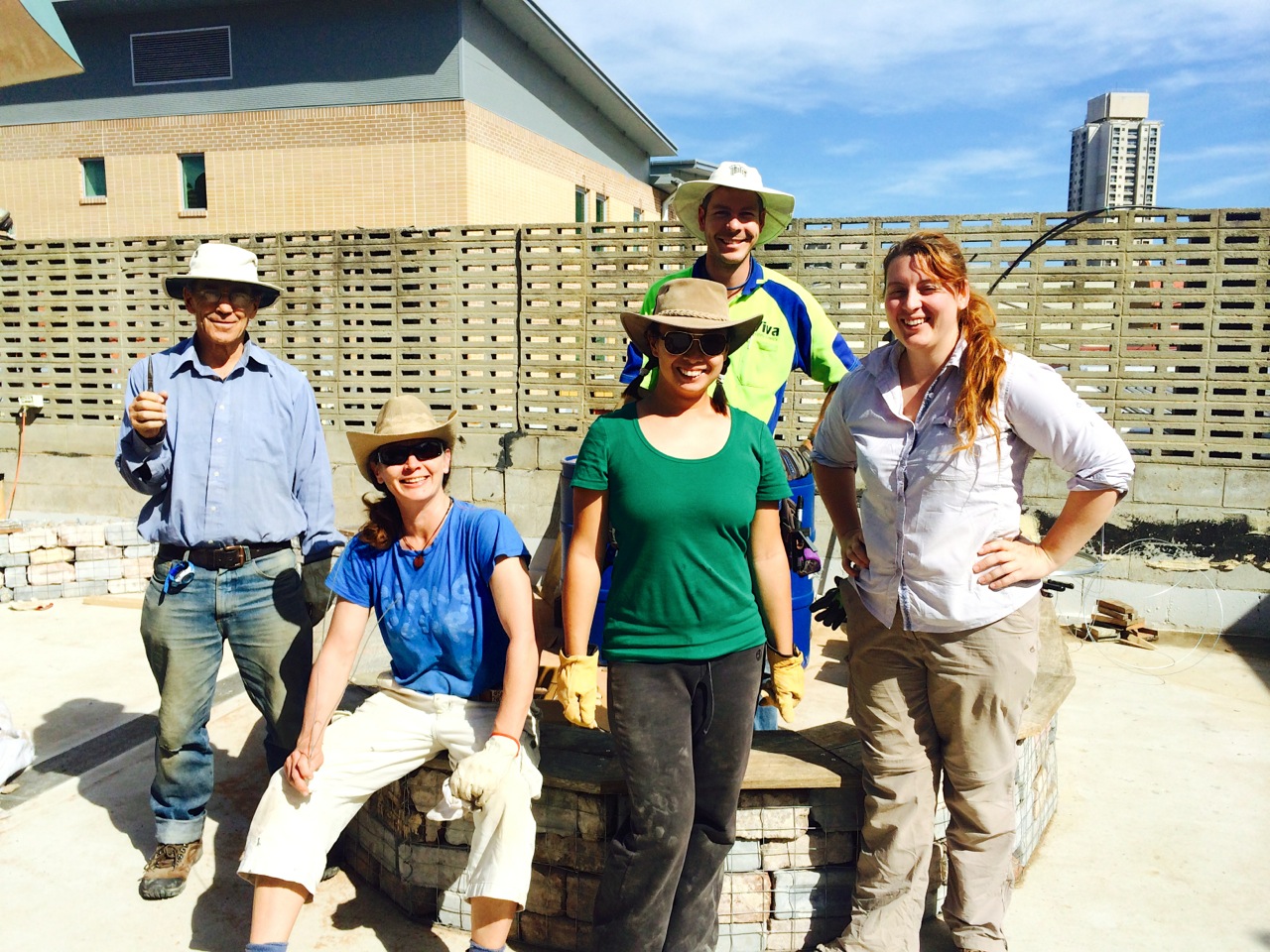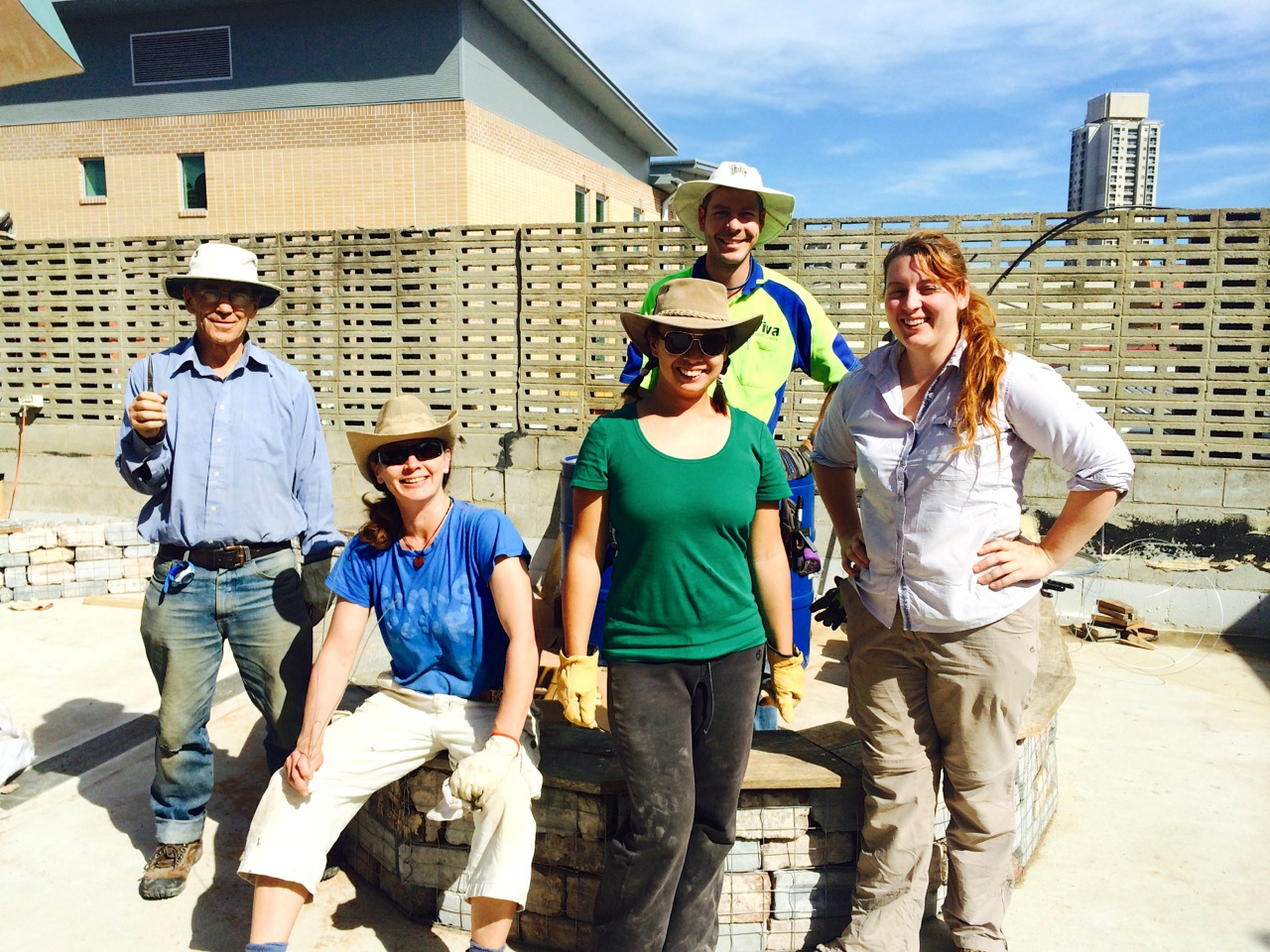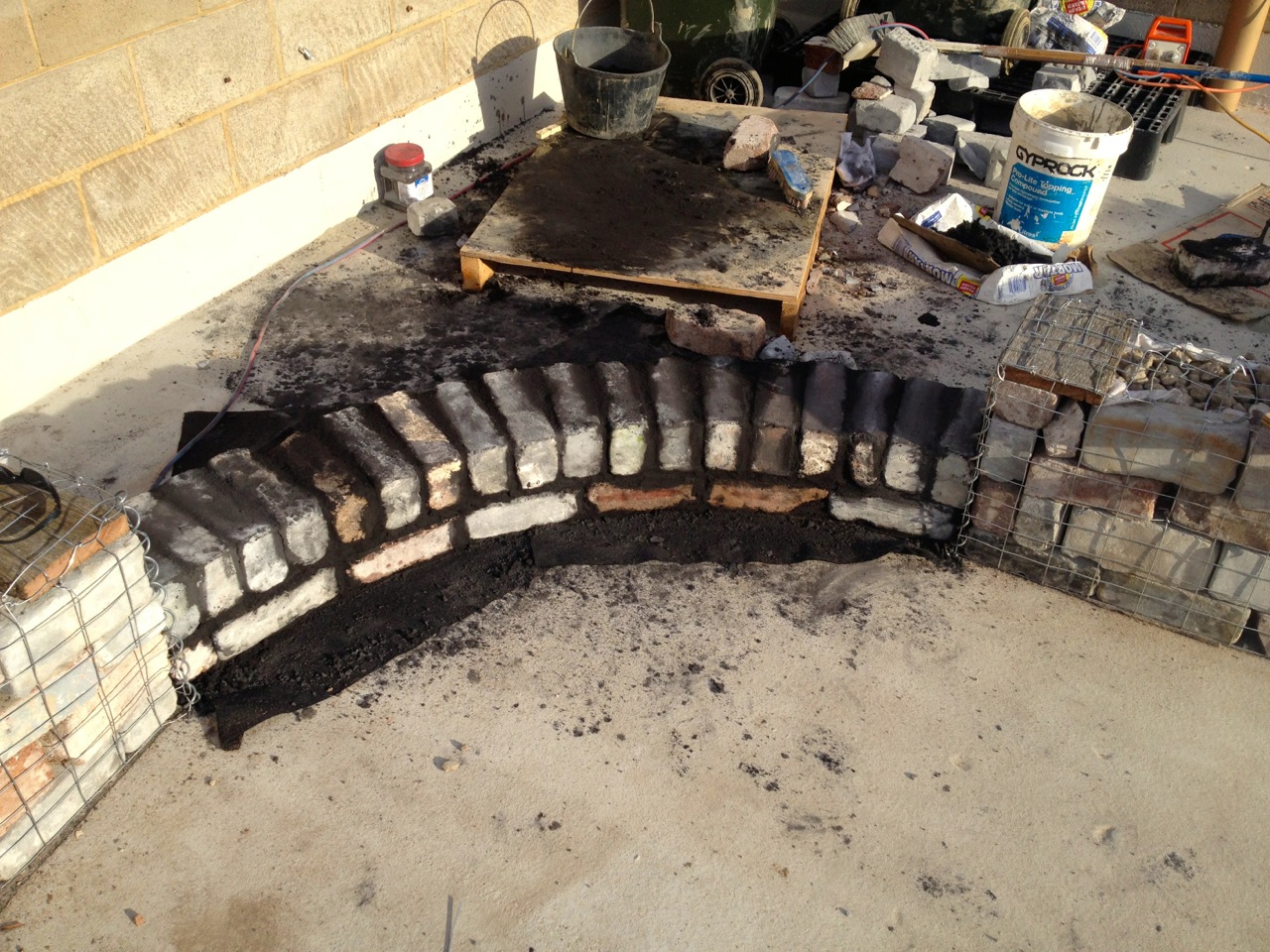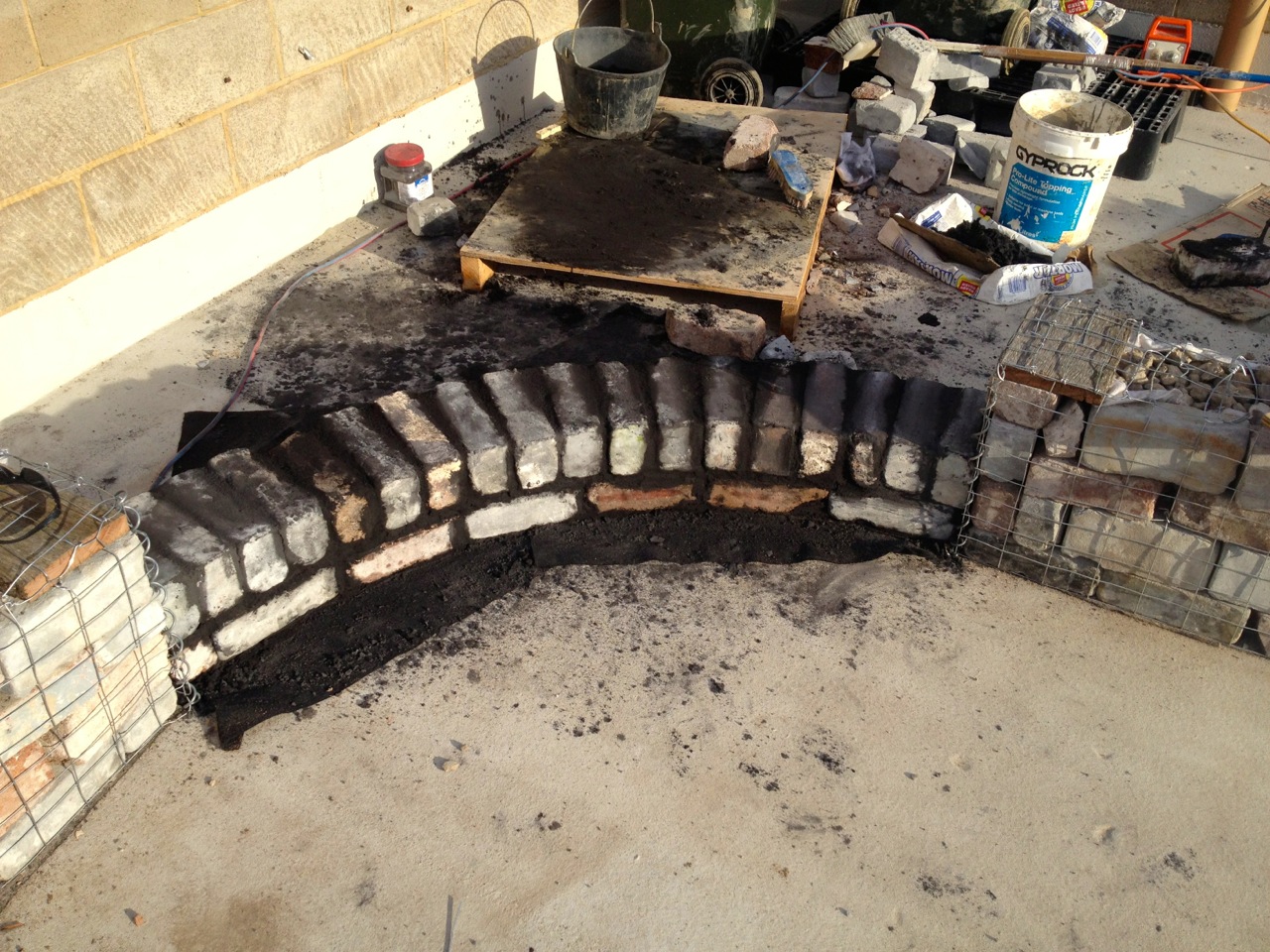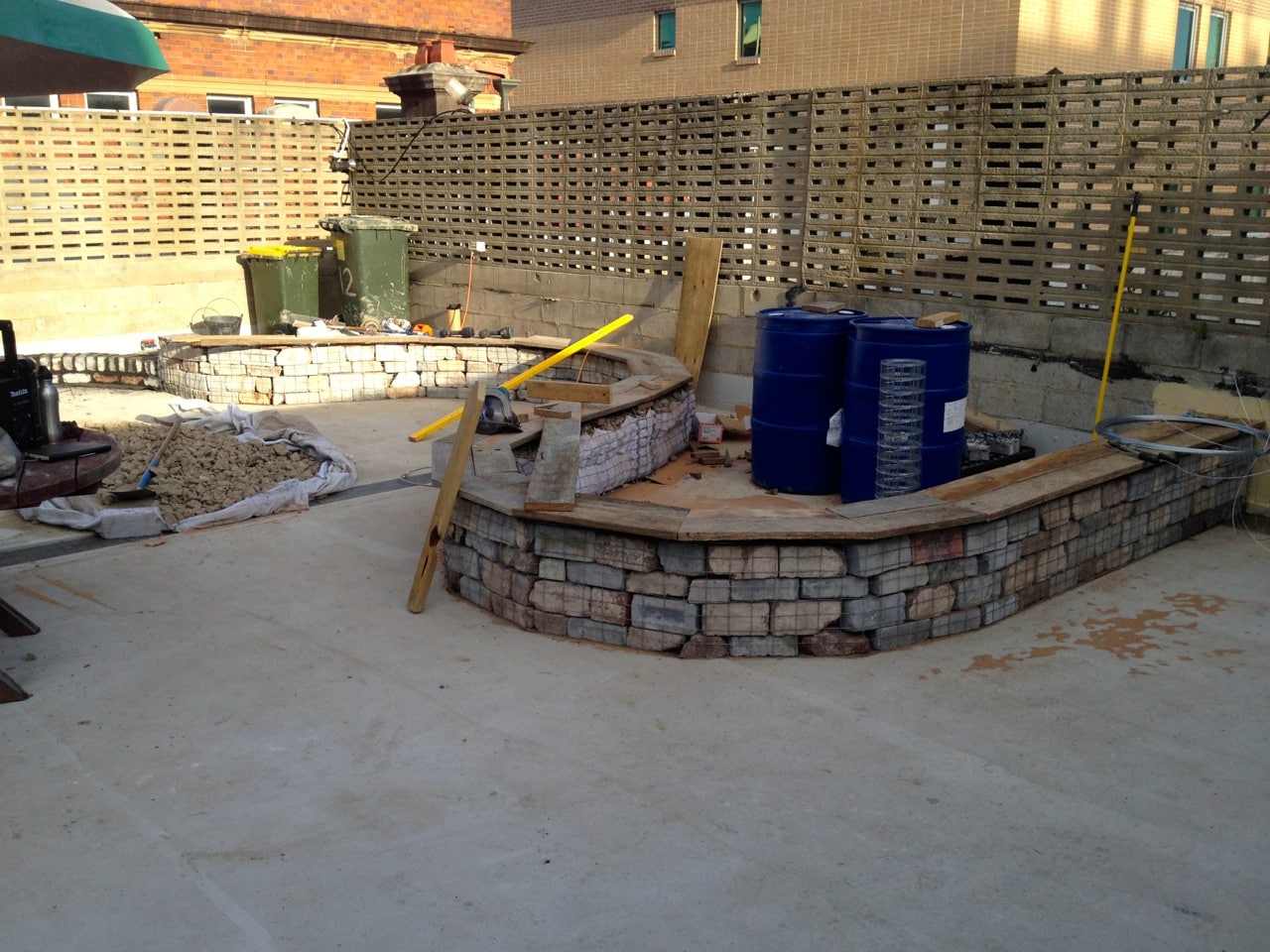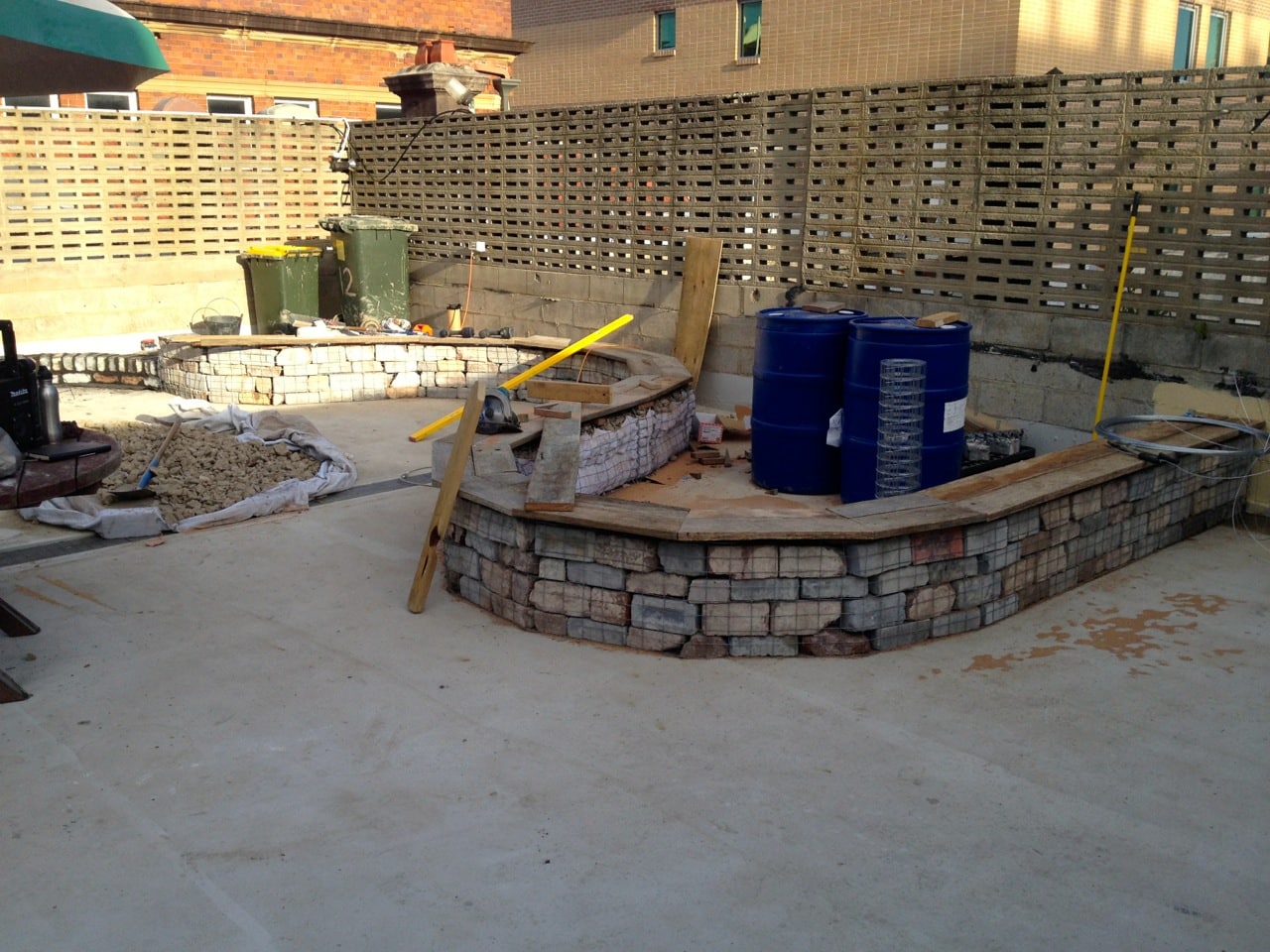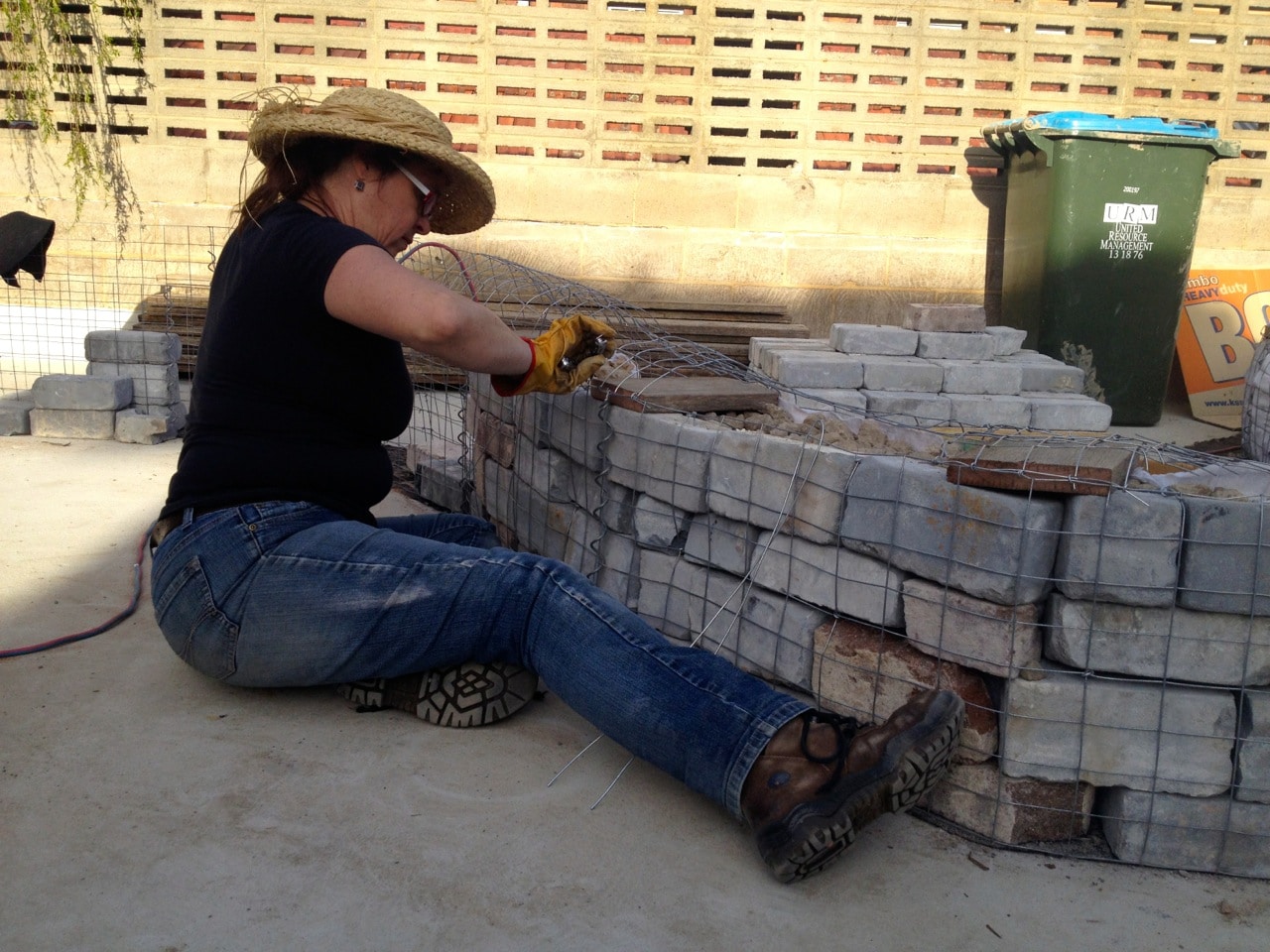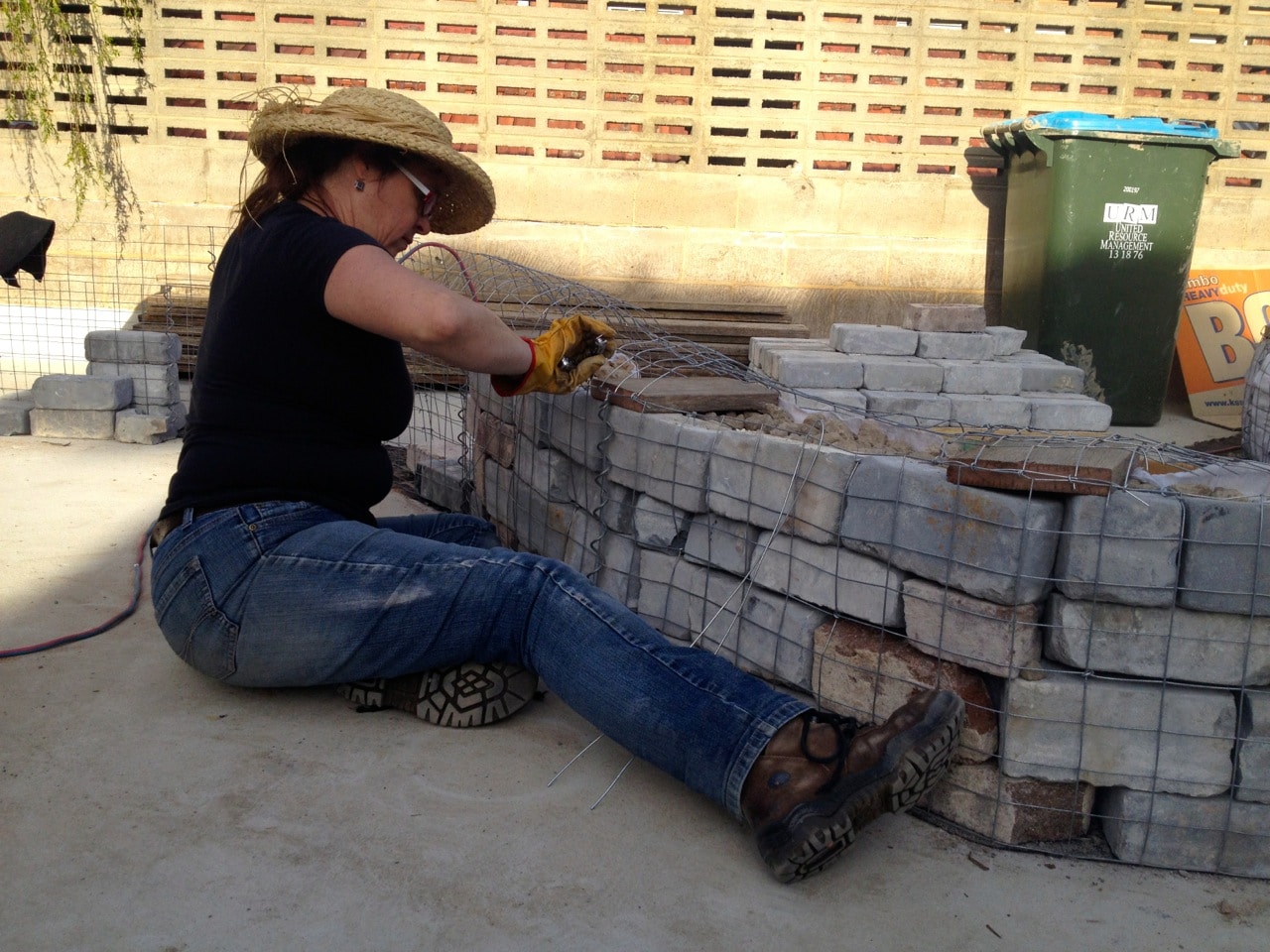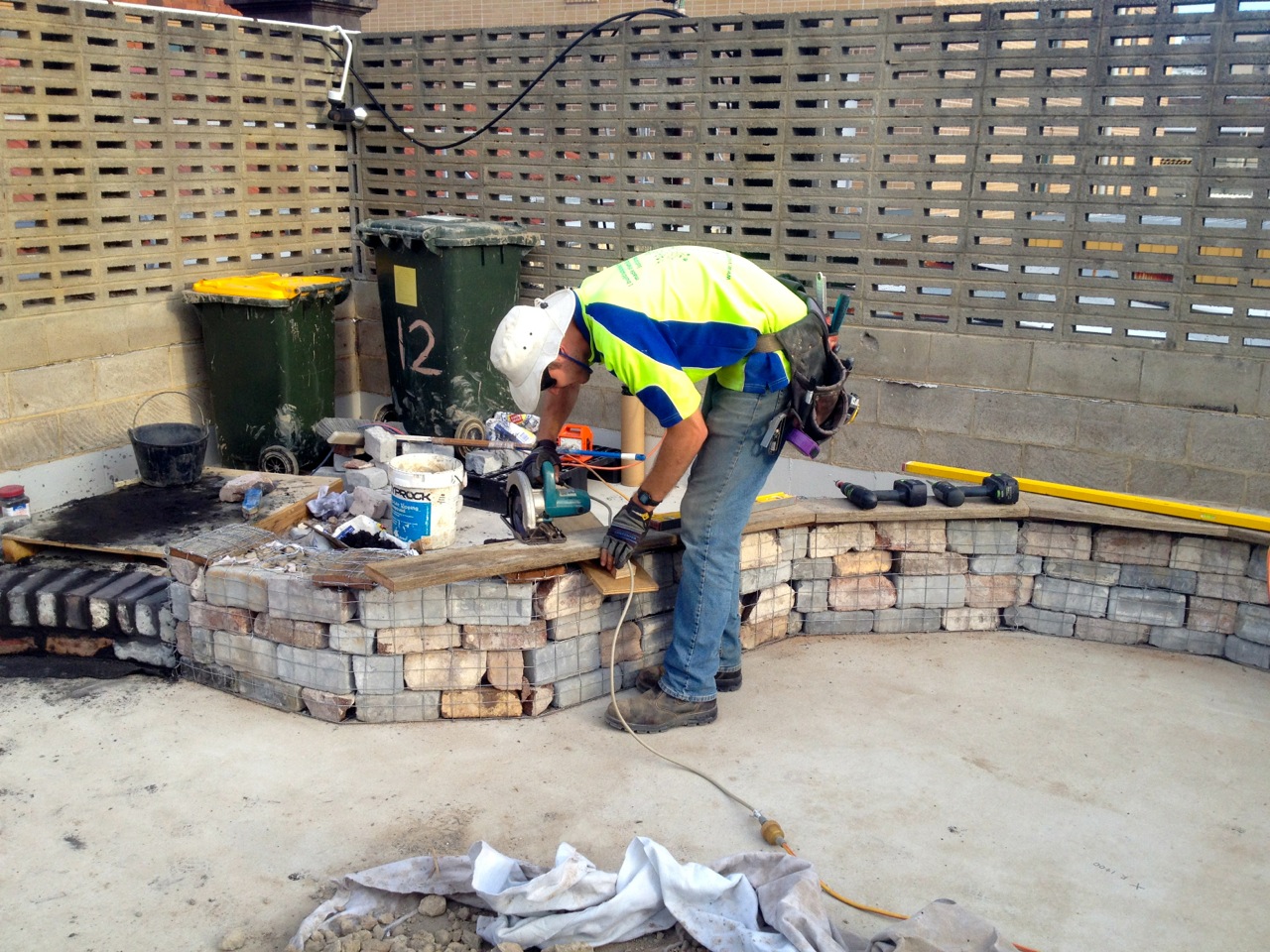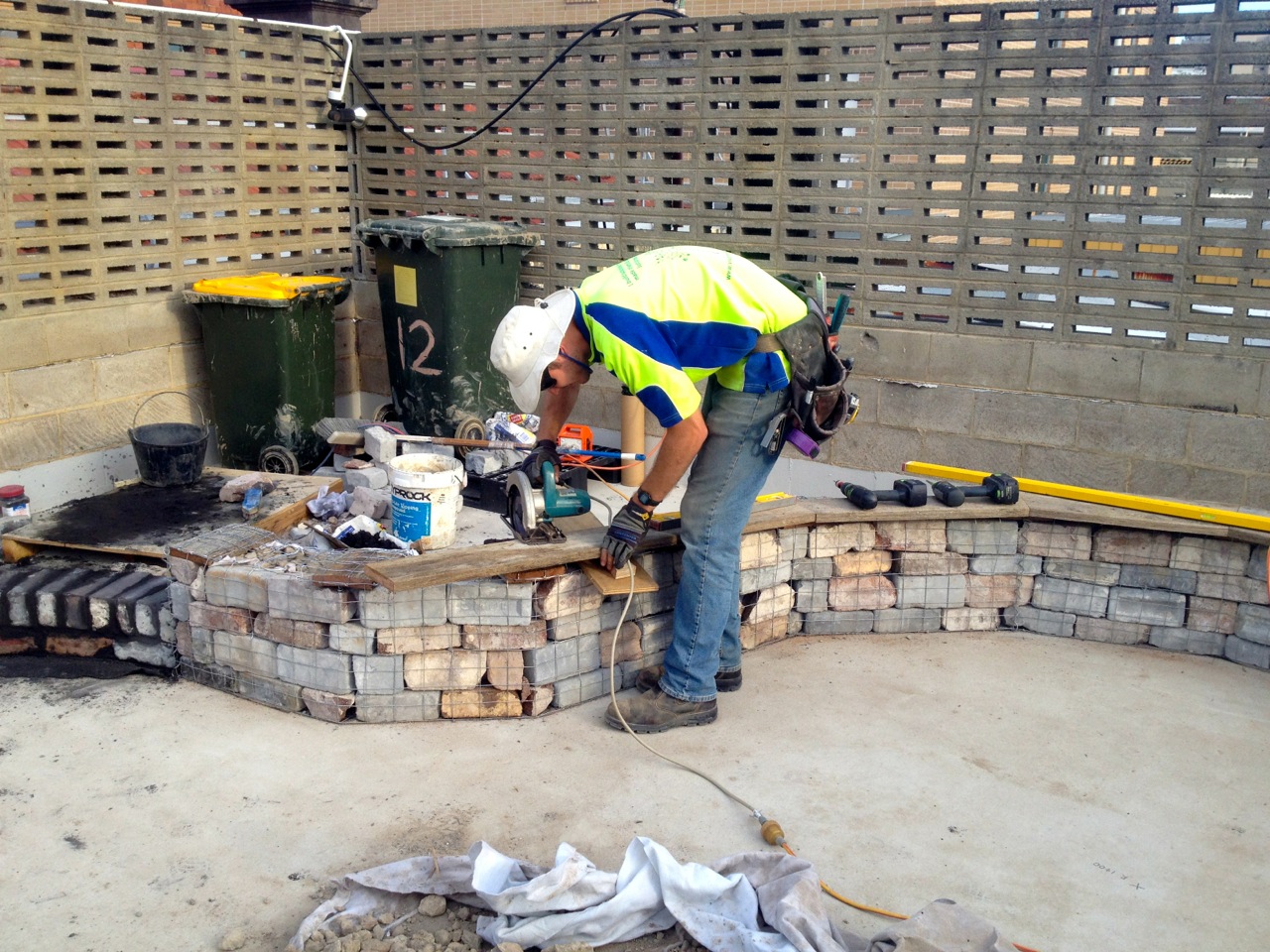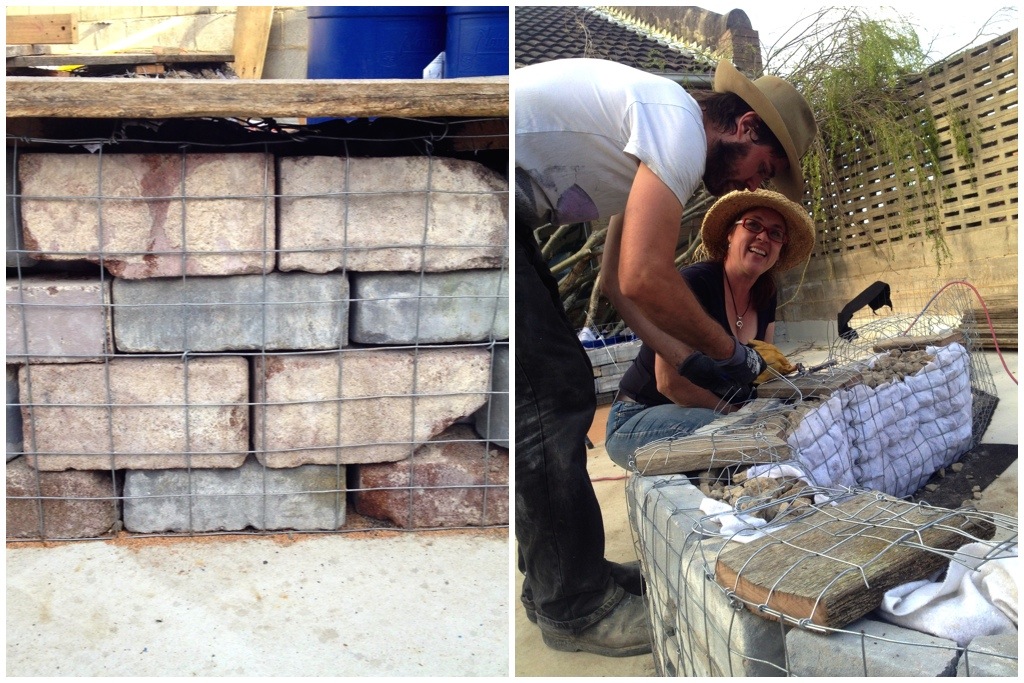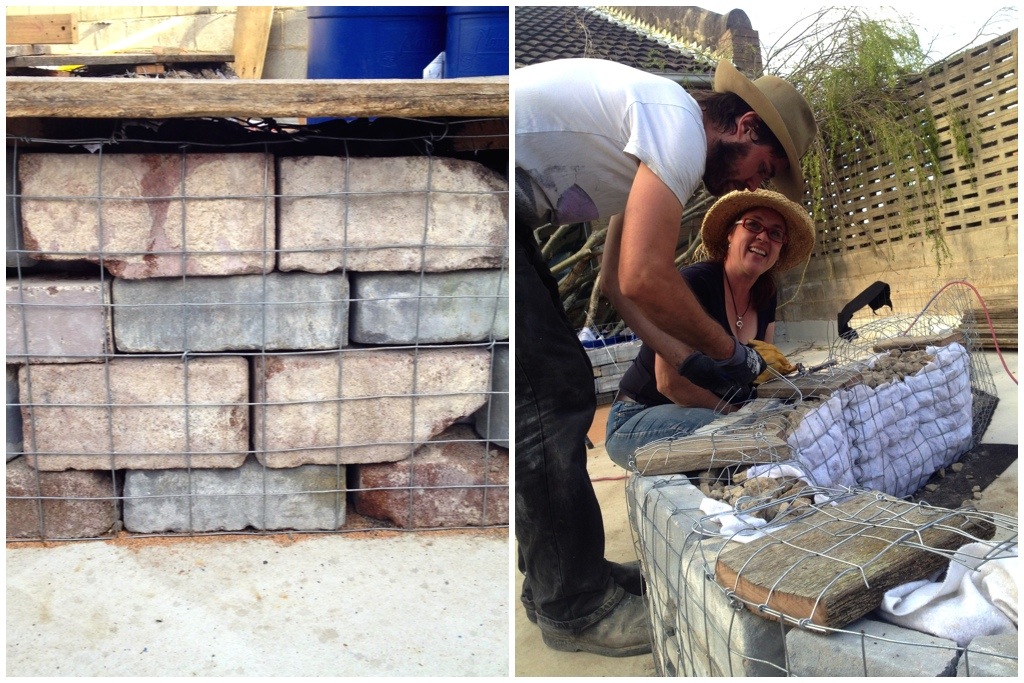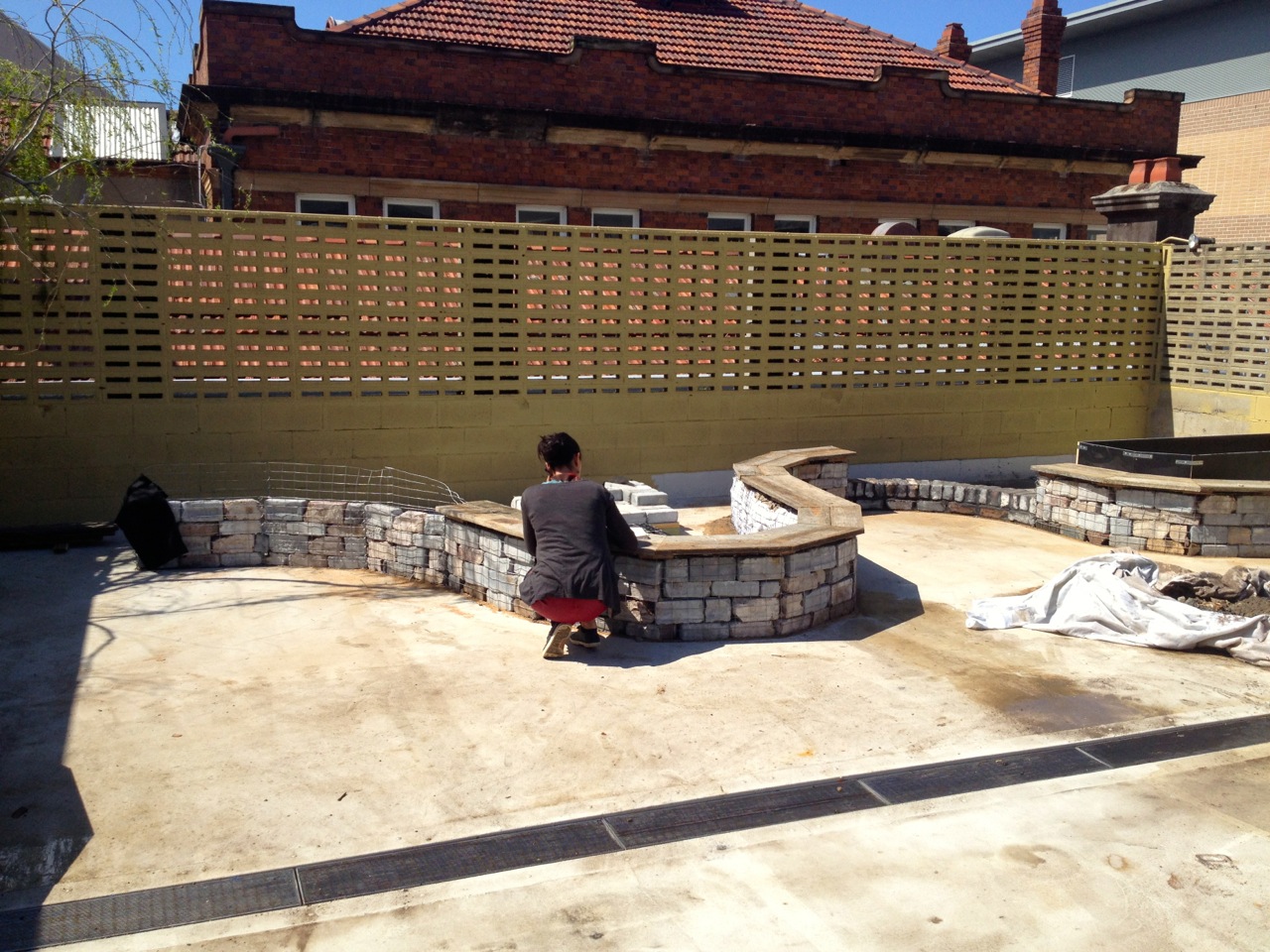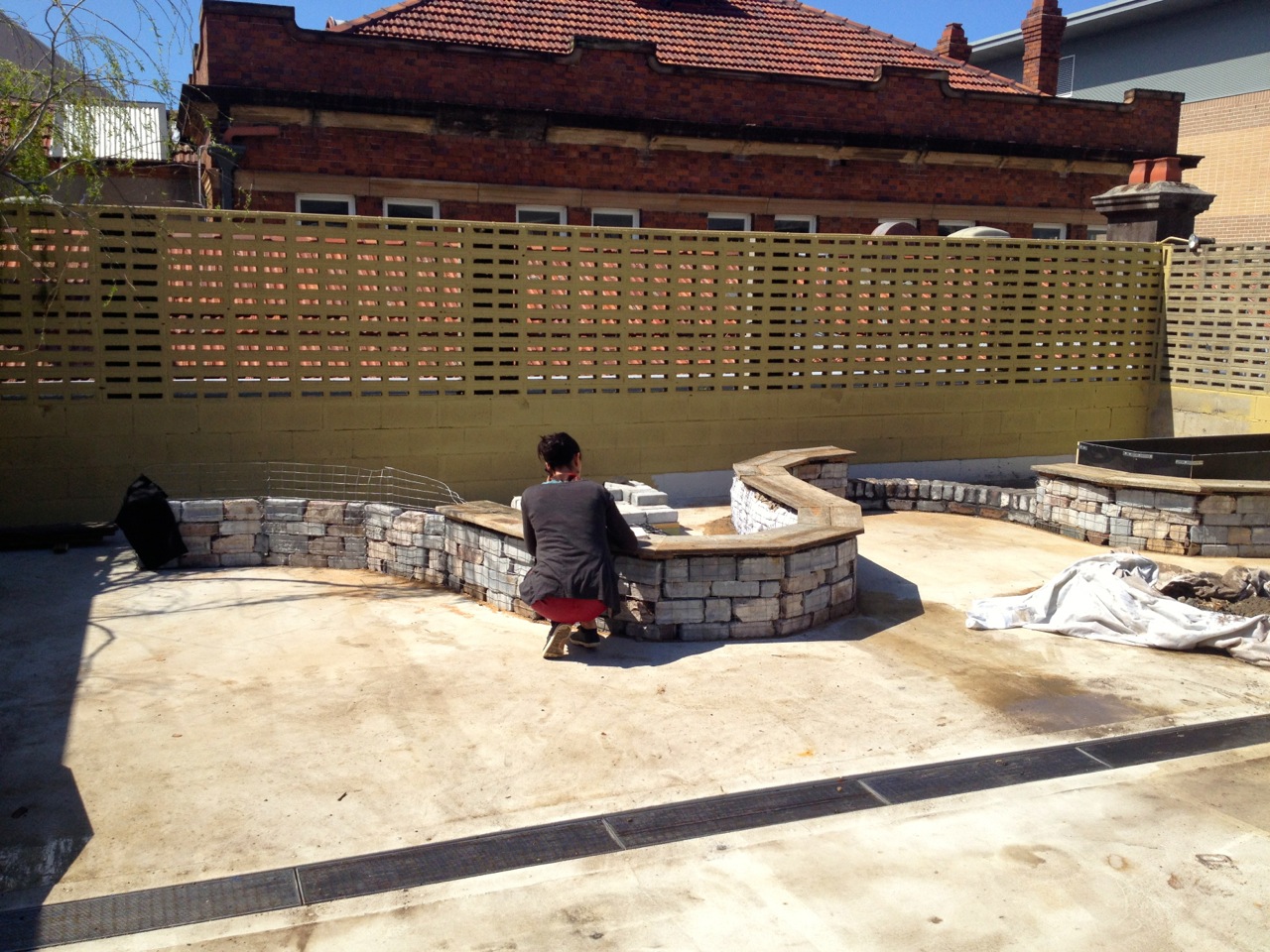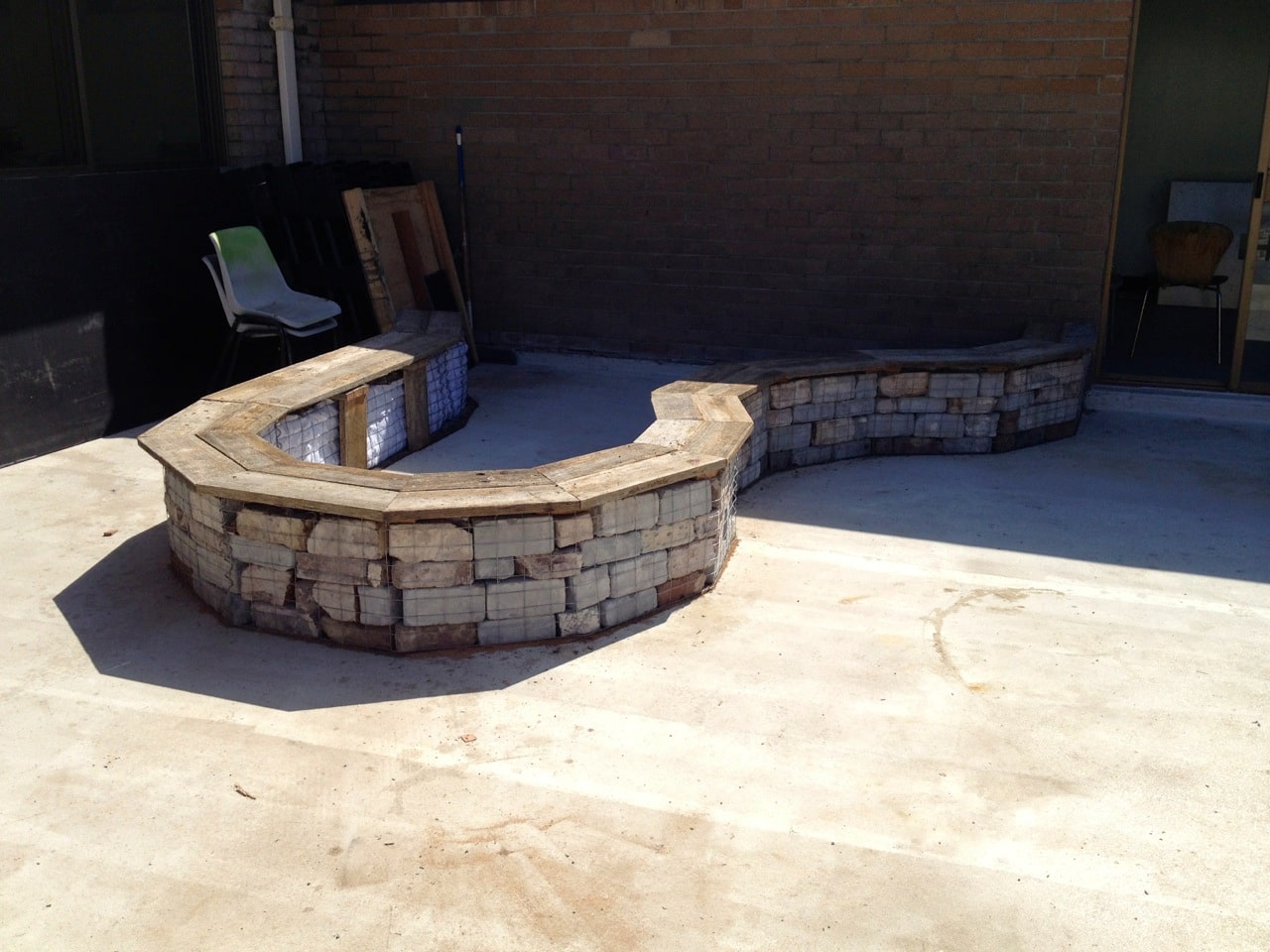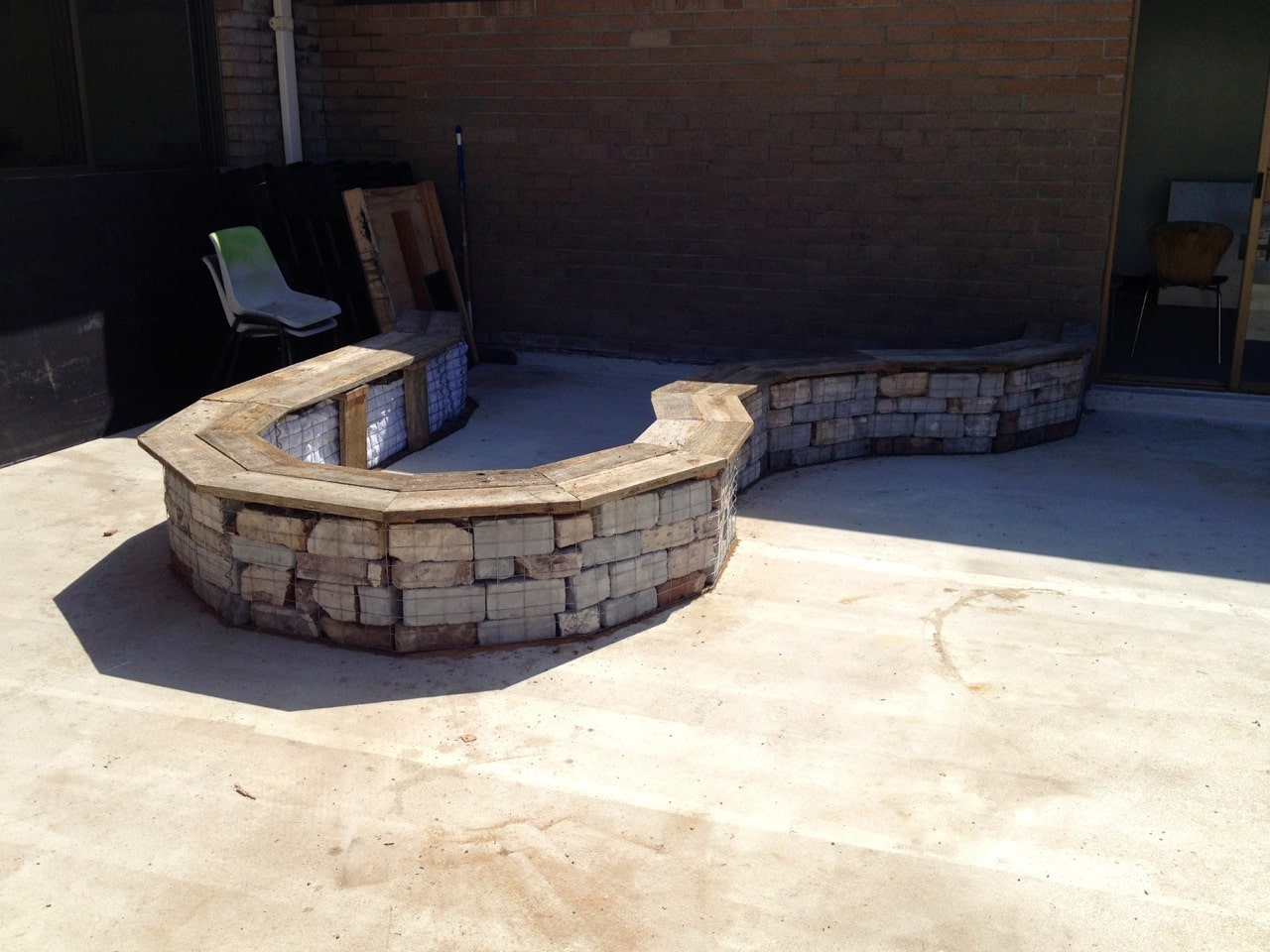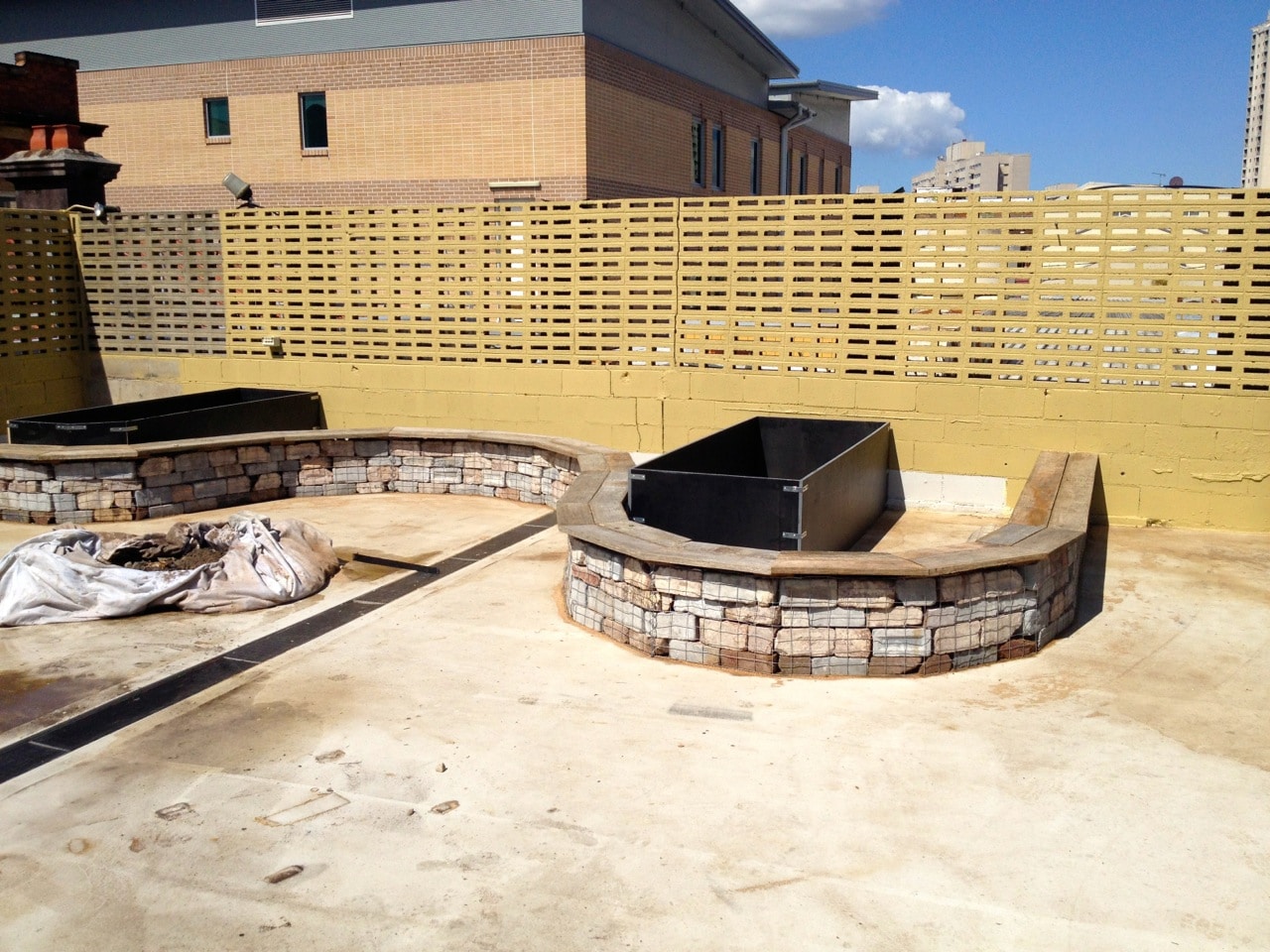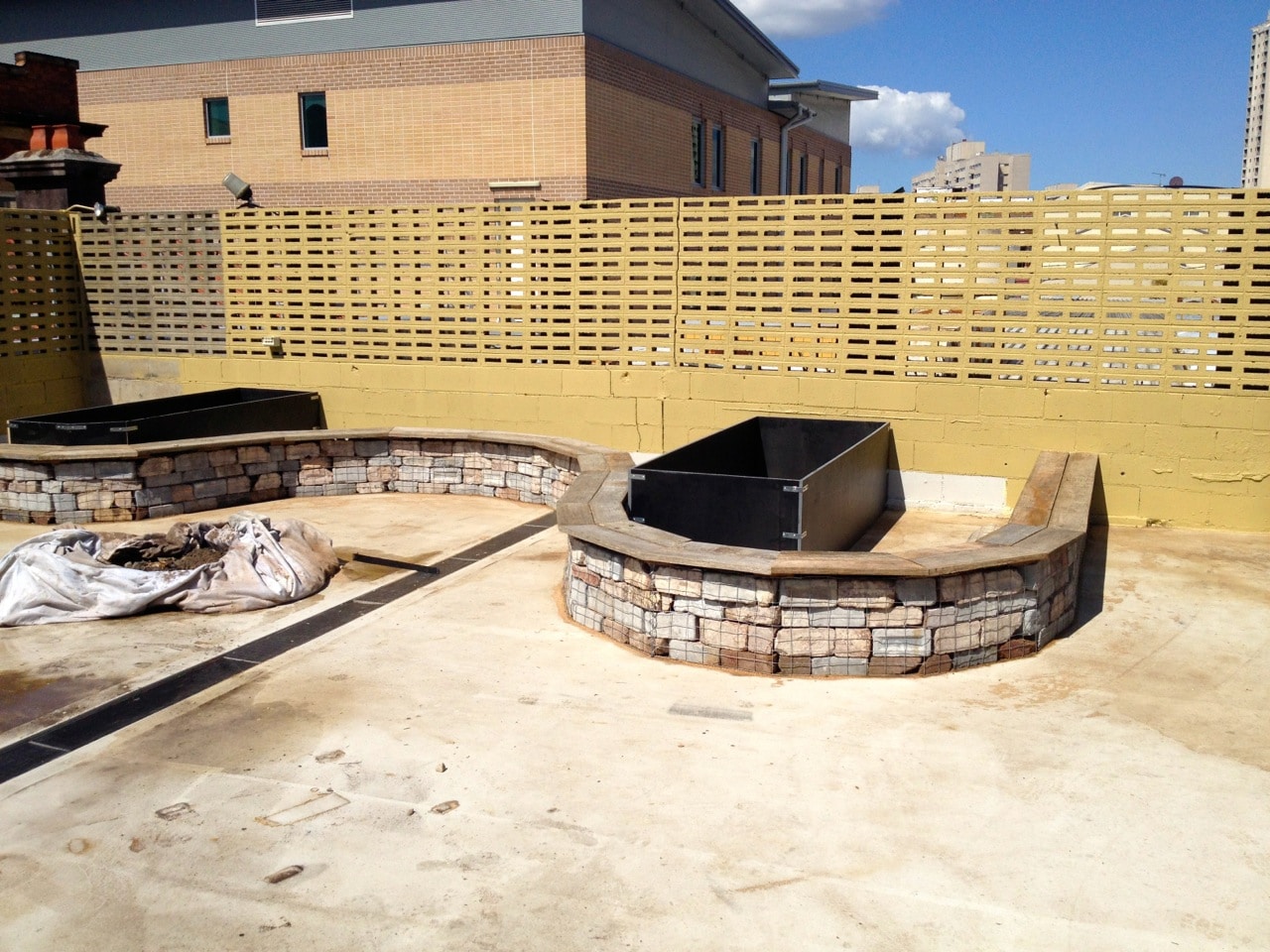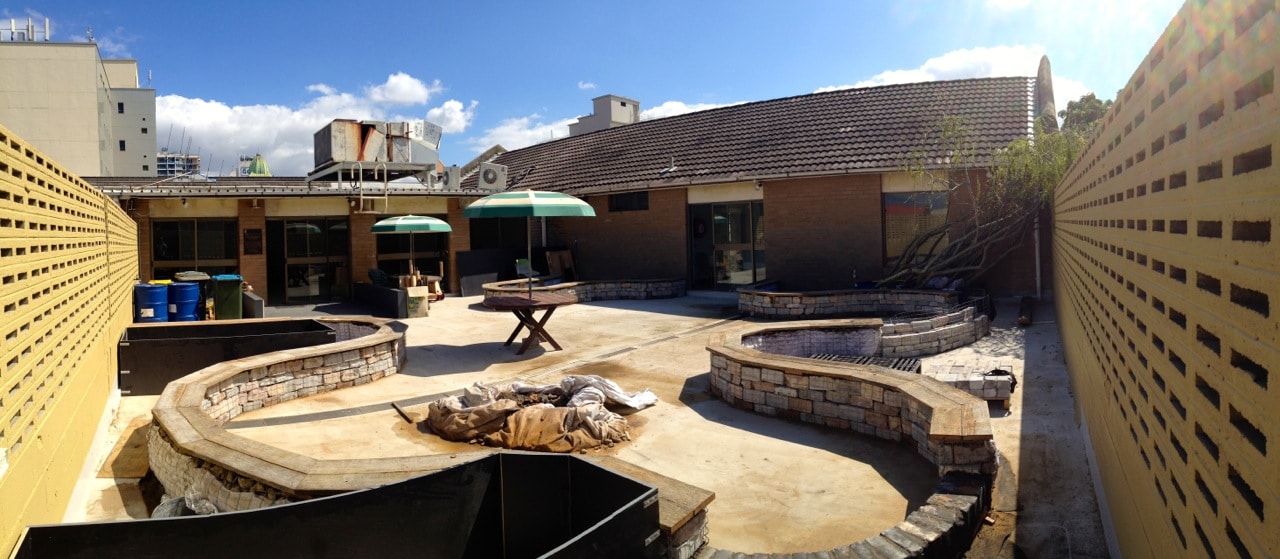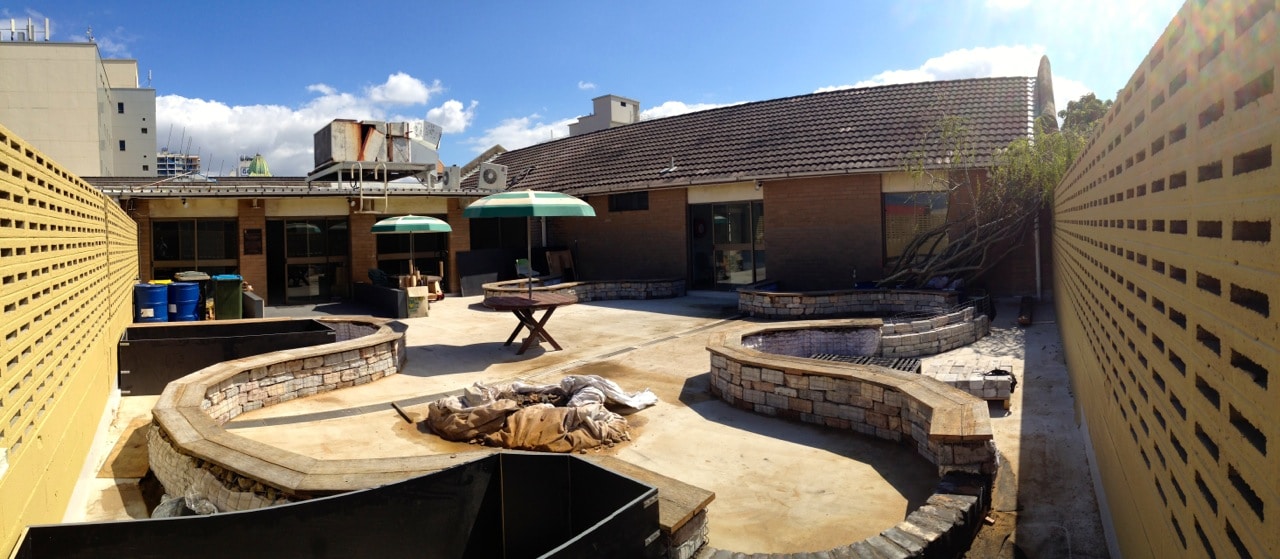 Ta Da! And now we're all ready for the soil….
Ah yes, the soil.
Who's up for our Soil Up Top day this Saturday? Would you like to help make this garden?
We need a super enthusiastic crew of folks to descend on 107 Projects early on Saturday to help us get all the soil up top. There will be buckets. And soil. And laughs. And COSTA. And a delicious free lunch at the end.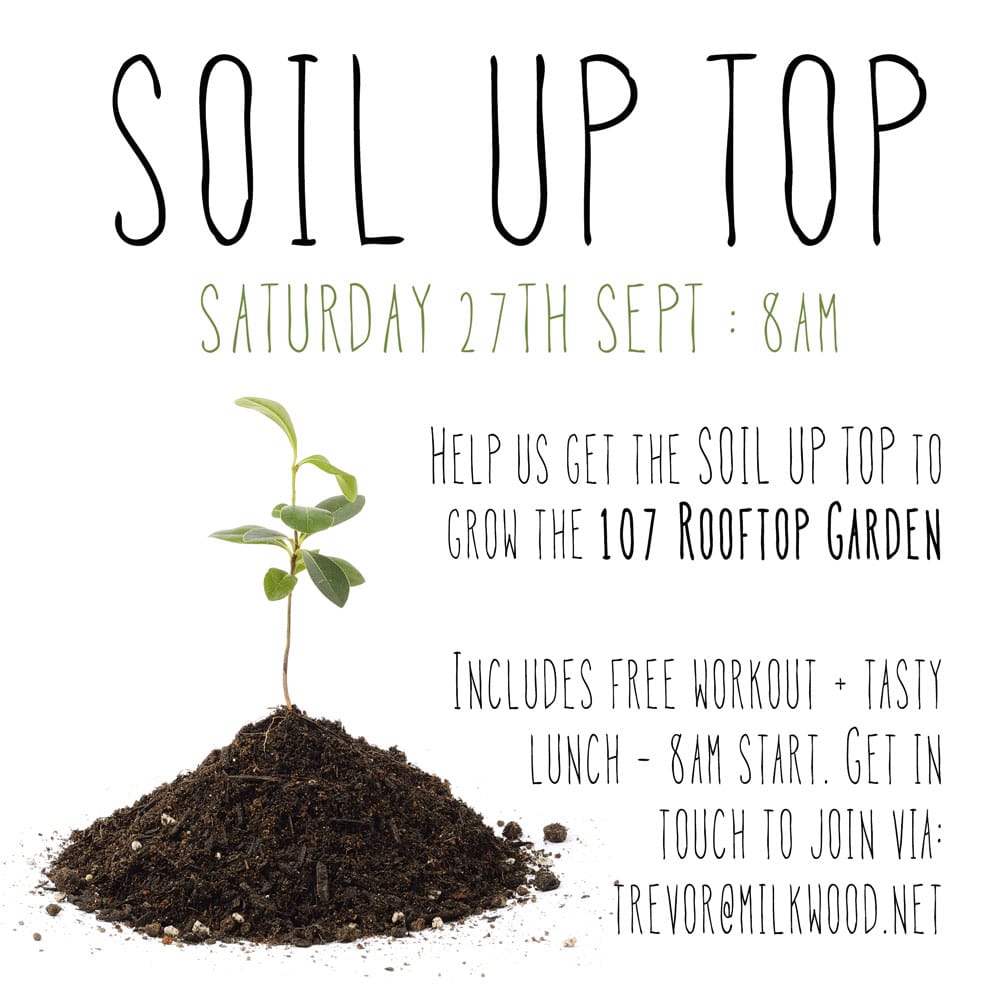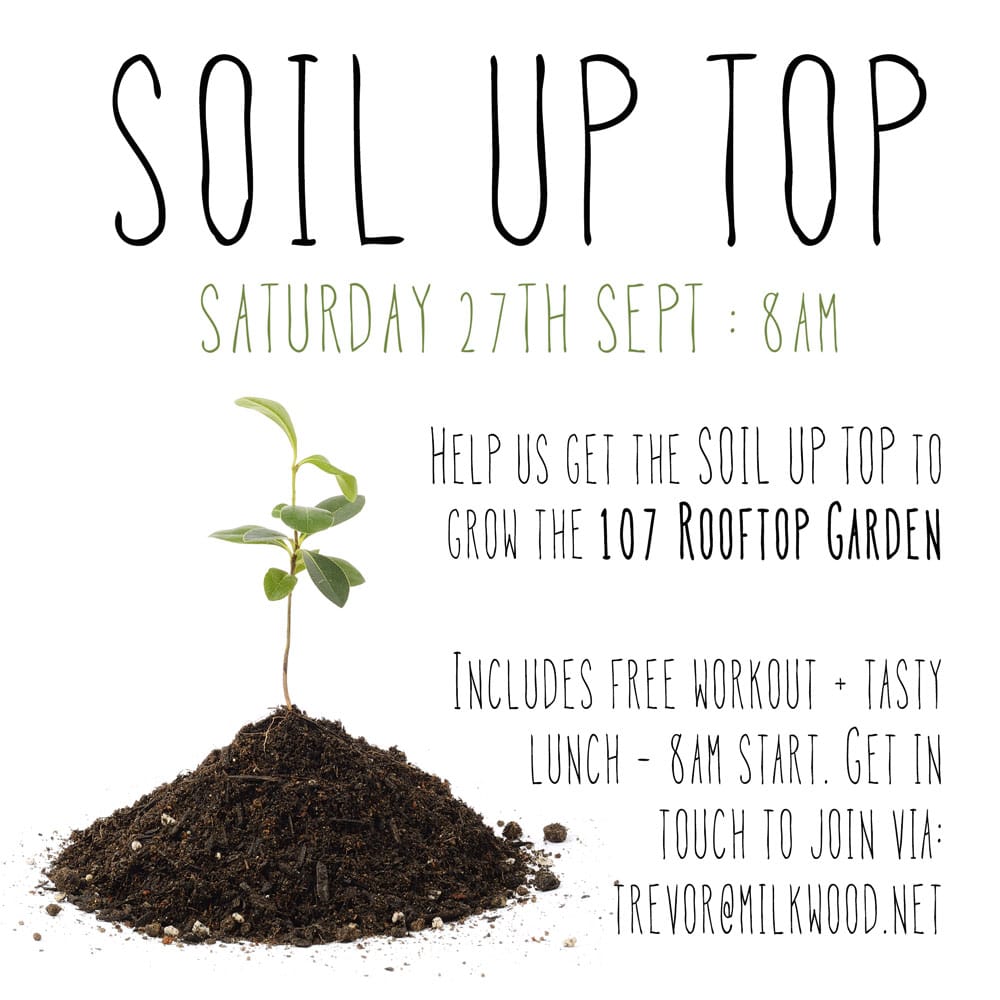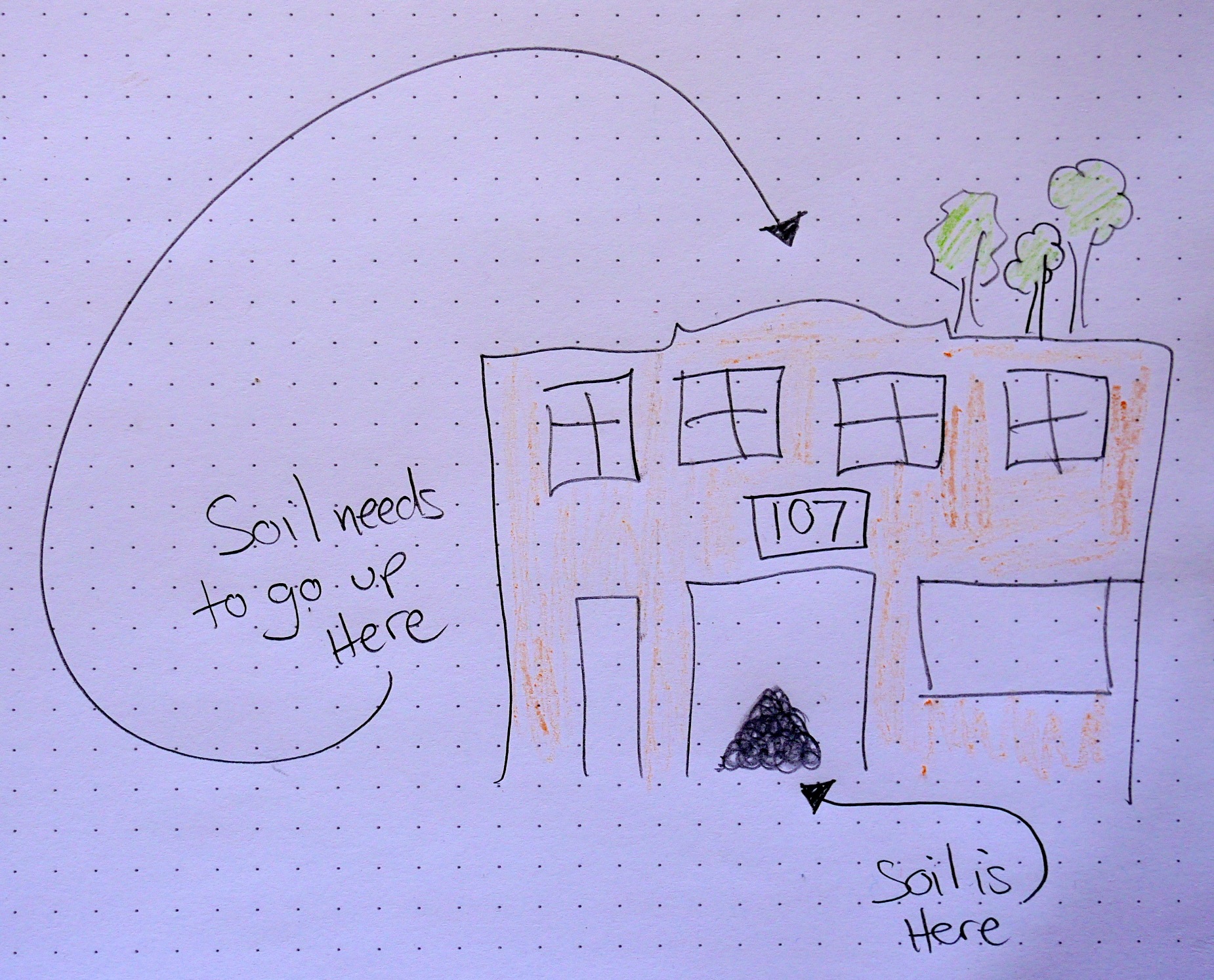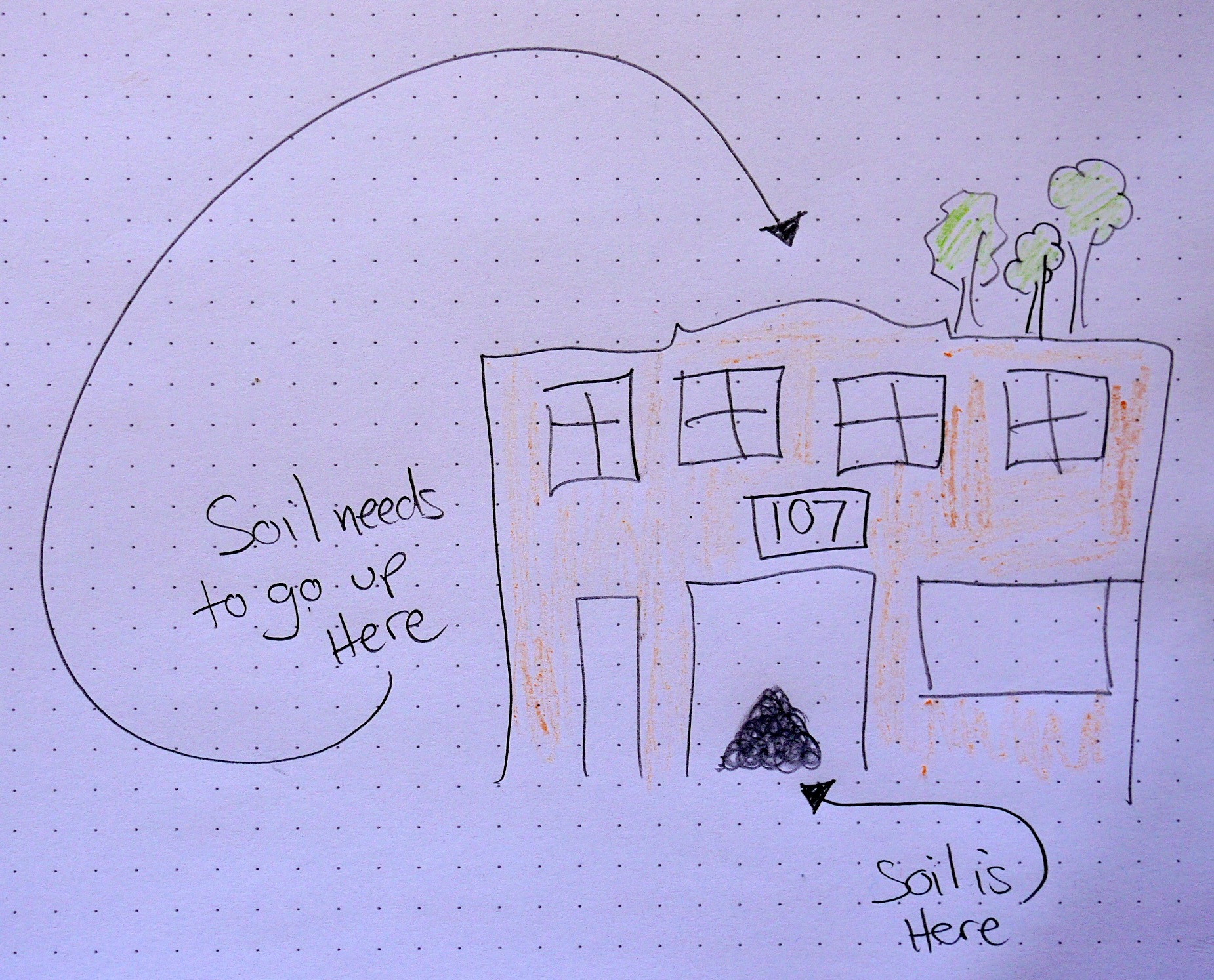 Interested? Get in touch with Trev on [email protected] or 02 5300 4473 to sign up. And thanks. You're awesome.
If you can't actually physically make it on Saturday but you'd like to help create this garden, please donate to our pozible campaign, which we've set up to off-set a bit of the (rather hefty, when all is said and done) costs of creating what will be an amazing community space.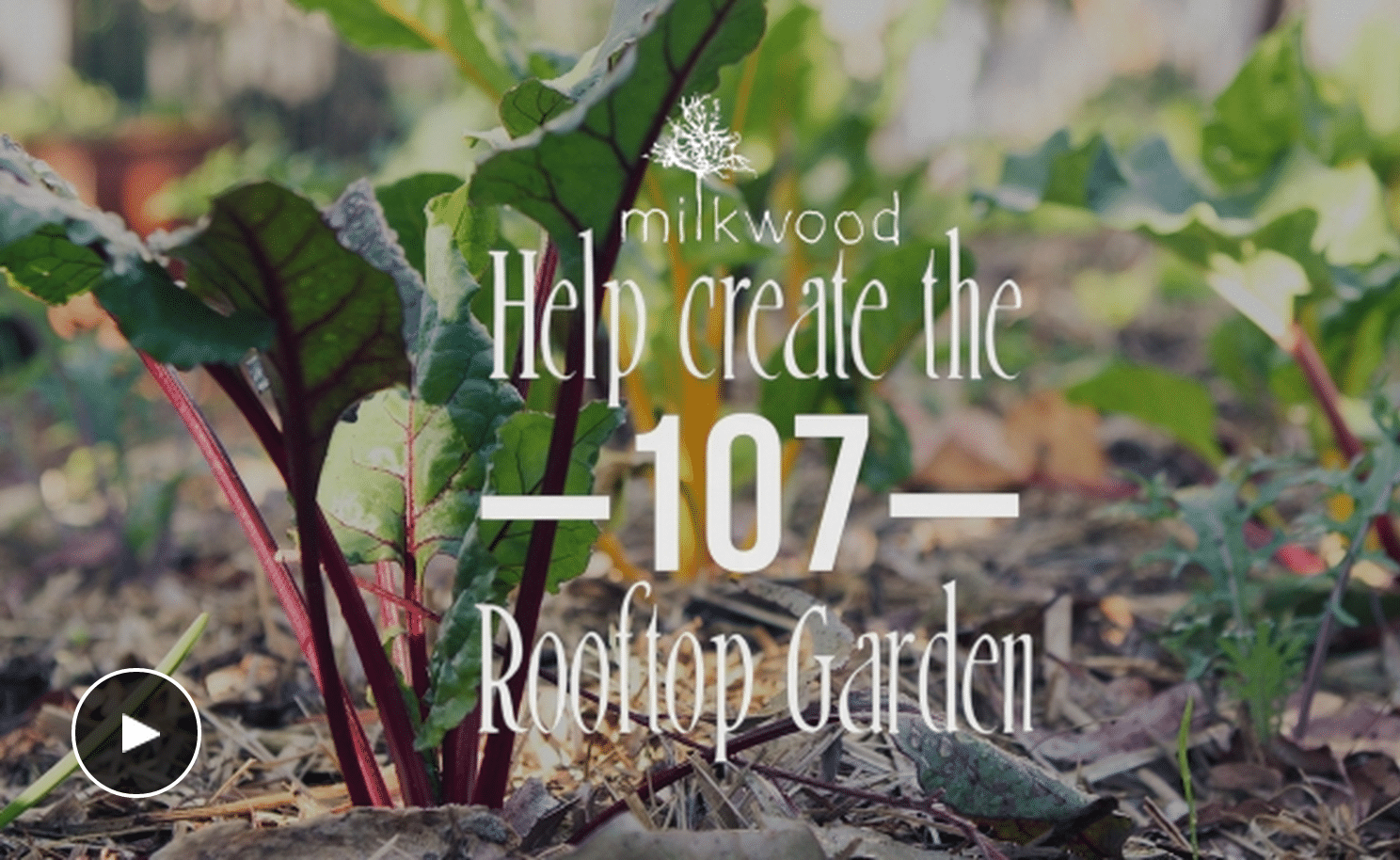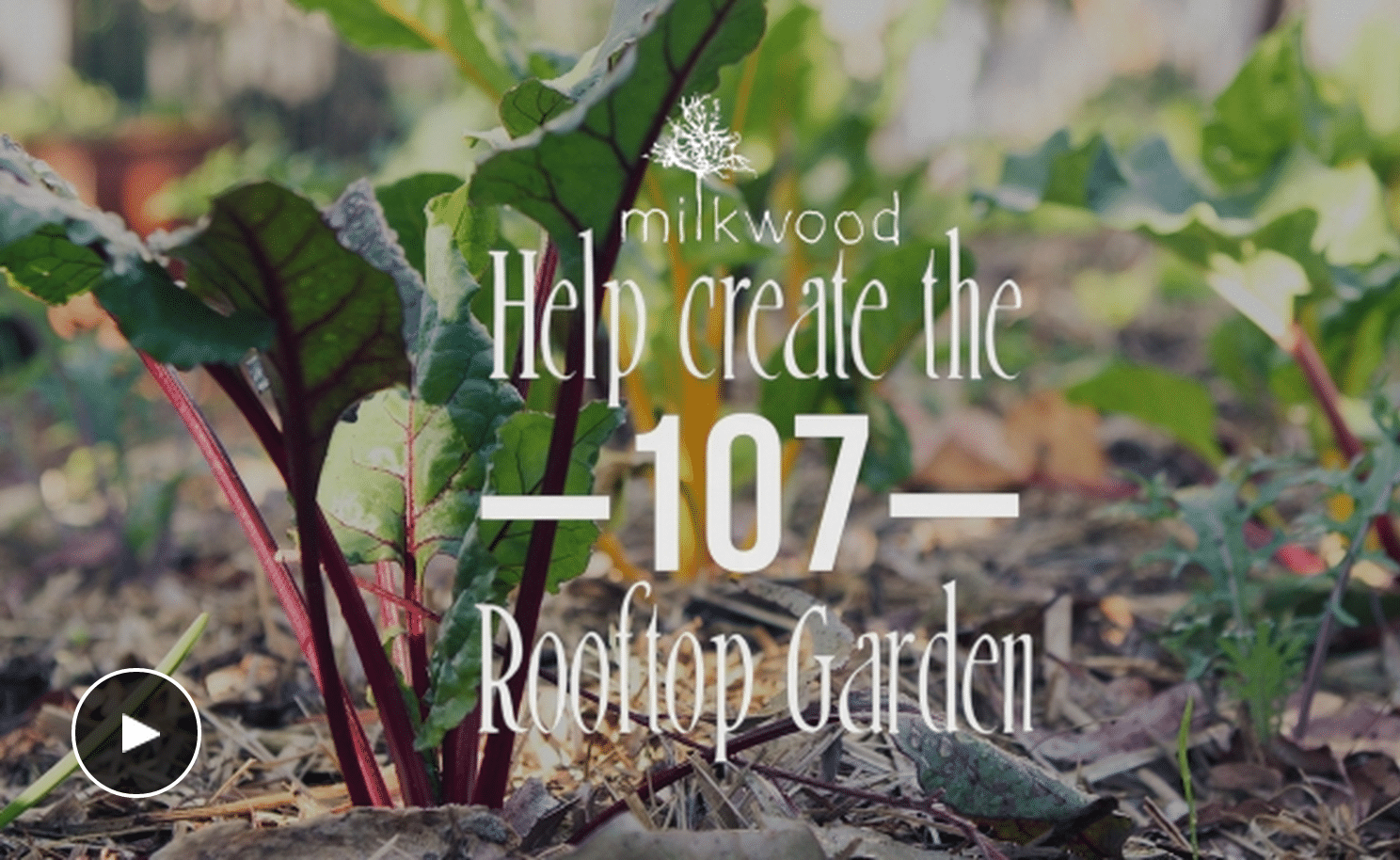 Thanks to all the beautiful crew who put their backs into it to make these gabions, and also to Emma Bowen, Adam Snow + Heather McCabe for various of the photos above.