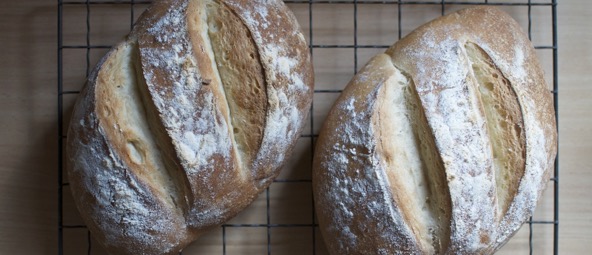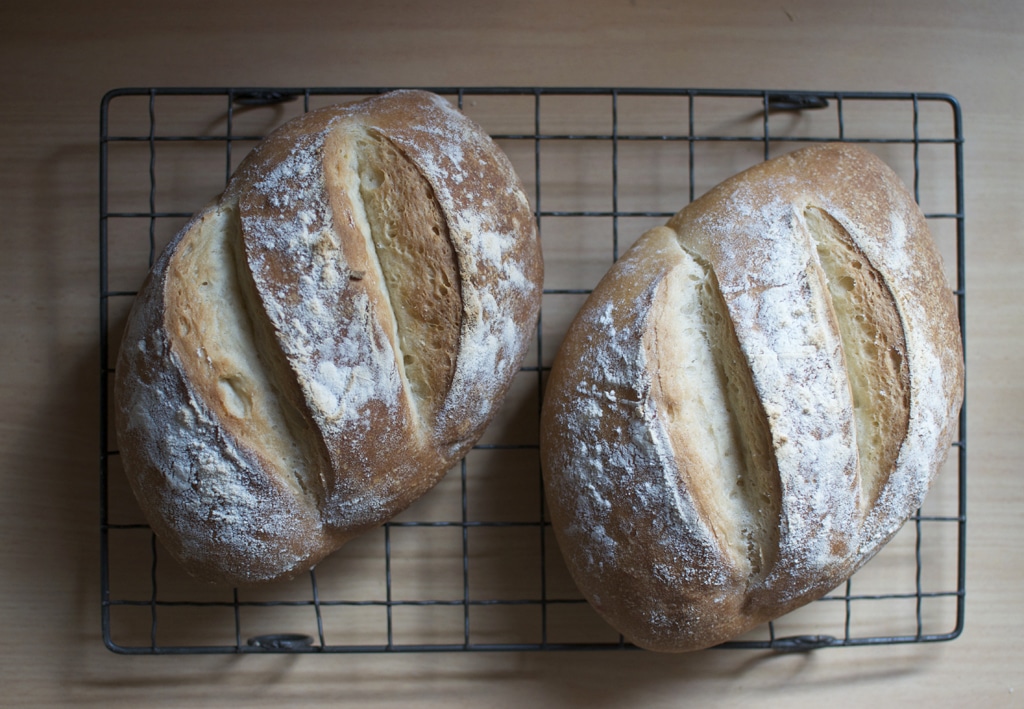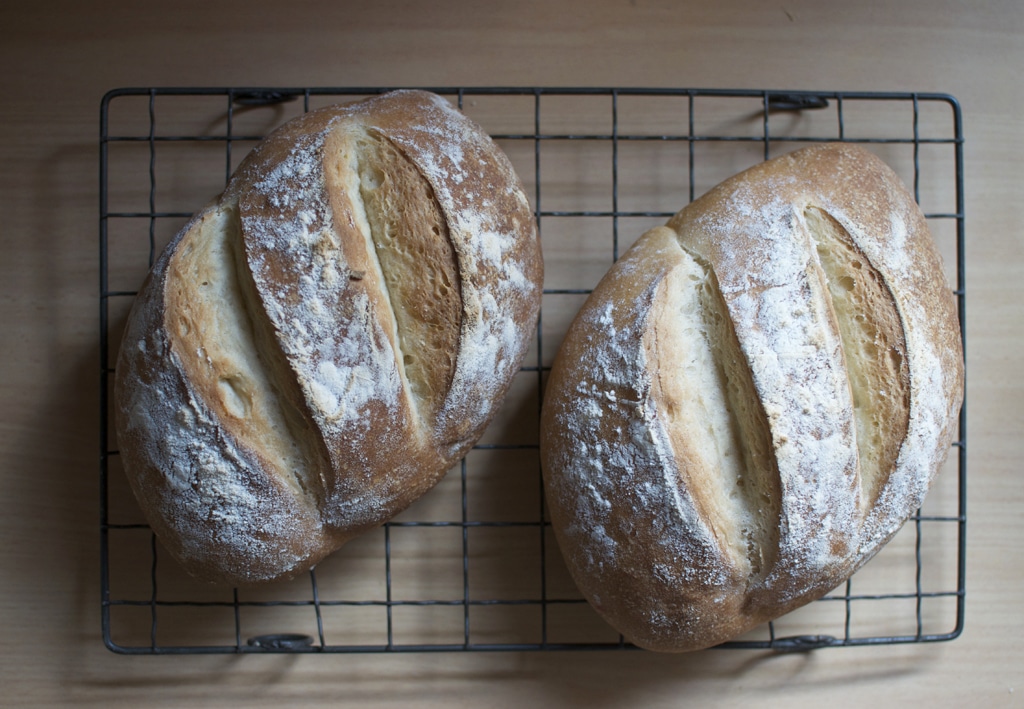 It's pretty hard to beat the smell of freshly baked bread at dawn…
I was down at the beach recently to watch the sun come up over the water. As luck would have it, the smell of the local sourdough bakery's weekend baking had also slowly wafted down to greet the lapping tide and rising sun.
Being about a kilometre up the road, I was impressed, and by the time I had ridden my bike up the multiple hills to get home, I was ravenous.
By then, the smell of baked bread had sealed itself to my brain and was pretty much all I could think of.
Bread is something that regularly comes out of my kitchen's oven. It's one of those things that as a family of five, well we go through rather a lot.
While sourdough is my usual go to bread, I've been playing with a 'sneaky sourdough' version lately.
It's easy, has more flavour than regular commercially made bread and is rather nice to come home to after you've ridden home after an early morning start at the beach.
Sneaky Sourdough
Sponge:
1⁄2 tsp instant dried yeast
1 cup (150g) flour
250mls water
Dough
3 cups (450g) flour
250mls water
60mls olive oil
1 1⁄2 tsps salt
The day before you want to bake your bread- in a bowl, mix 1⁄2 tsp yeast, 1 cup of flour, 250mls water. Cover with a plastic bag and leave it for about 12 hours.
(Now this is the one time where a plastic shopping bag comes in handy. It creates a sealed humid environment for your bread beginnings. If you don't have a plastic shopping bag, find something similar, you'll use it throughout the bread making process.)
Next day, add remaining flour, water, olive oil and salt.
Mix dough initially with a spoon until it comes together (30 seconds) then knead on a floured bench top for two minutes or until the dough is smooth.
Shape the dough into a rough log shape and pop it into an oiled and lined with baking paper loaf tin. (The same piece of baking paper can be used multiple times, along with the oiled tin- i.e. No need to wash it each time unless there are chunks of bread stuck to it.)
Rubbing a little extra flour on top of the dough- this makes it easier when slashing the loaf just before you bake.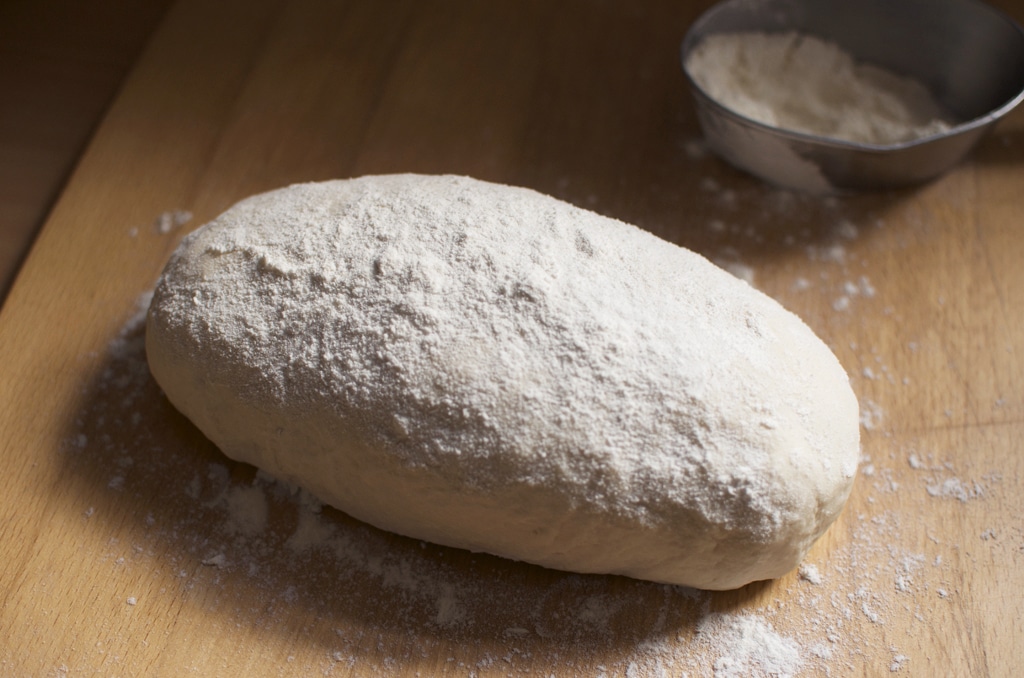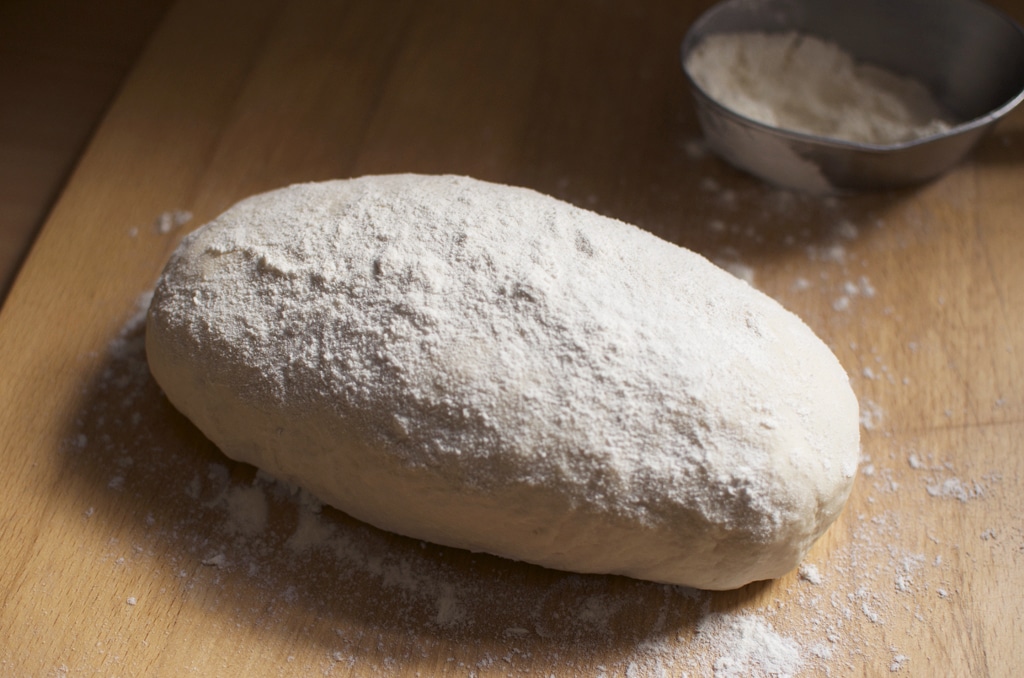 Cover the dough and tin again with the plastic bag and leave it for about 4-6 hours or until increased roughly half the size again.
Bake in the oven at 230C for about 35 minutes with lots of steam. Steam can be created by a dish of water at the bottom of the oven or using a water squirter stuck in through a crack of the oven as soon as you put the loaf in, (which is what I do- squirting about 20 times.)
Once baked, take your loaf out and tap the bottom to make sure it's cooked through.
If it sounds hollow when tapped and is golden in colour, it's ready!
Turn the oven off and pop the loaf back in the oven out of the tin and leave it to cool in there. This helps give the loaf a nice crusty outside.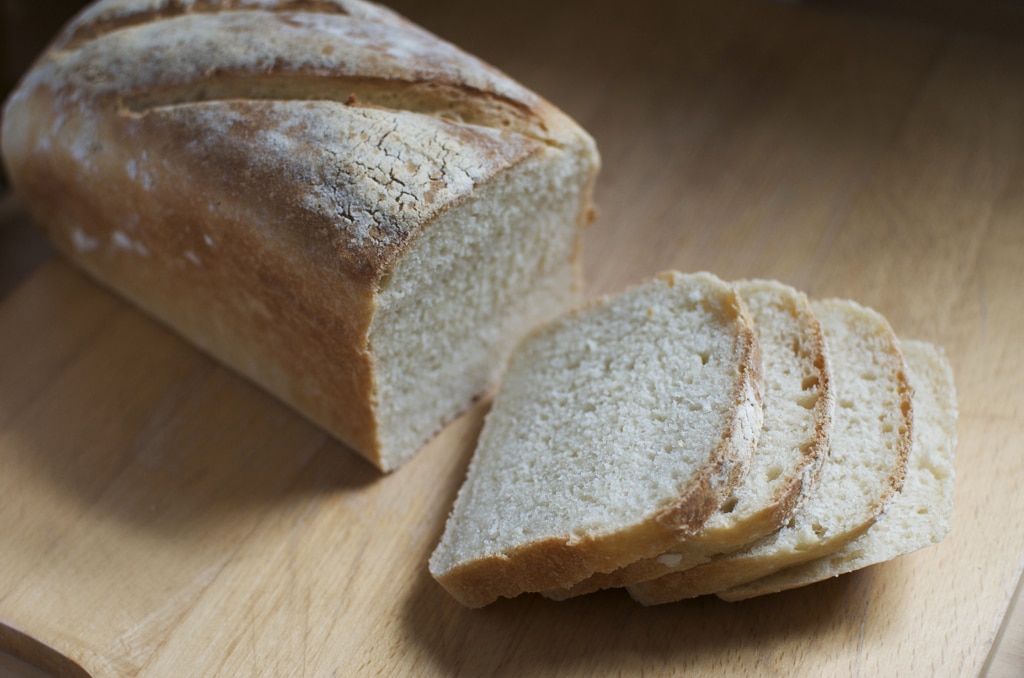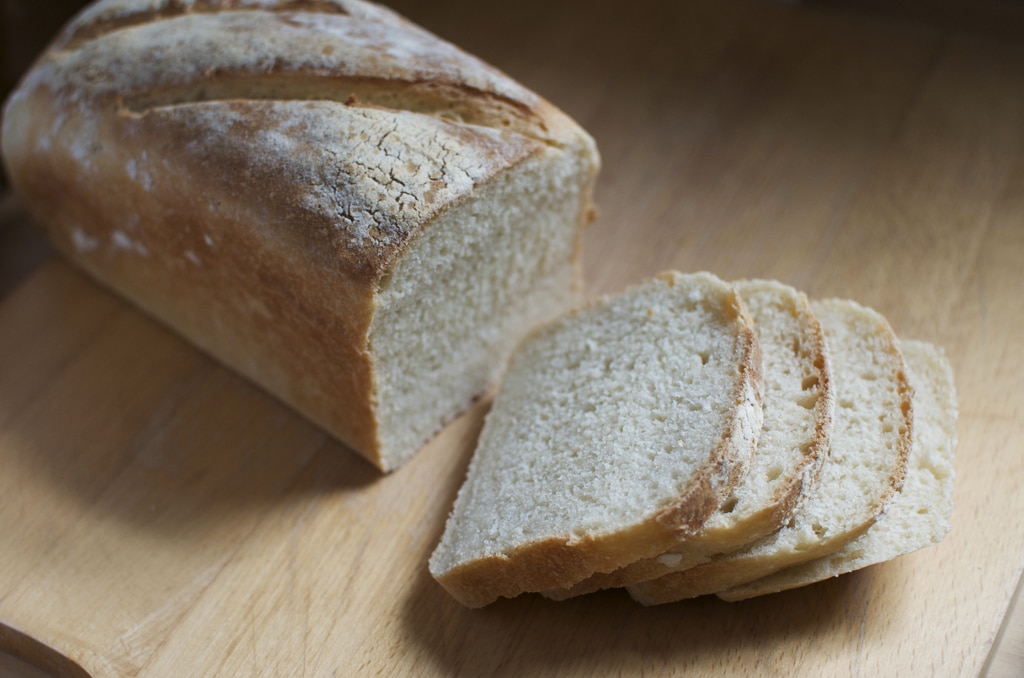 If you prefer a free form loaf, then simply knead the dough as mentioned above, let it rest for twenty minutes on the bench afterwards and then shape the loaf as you would like, baking on a tray instead.
Dead easy, tasty bread. Also known as… sneaky sourdough!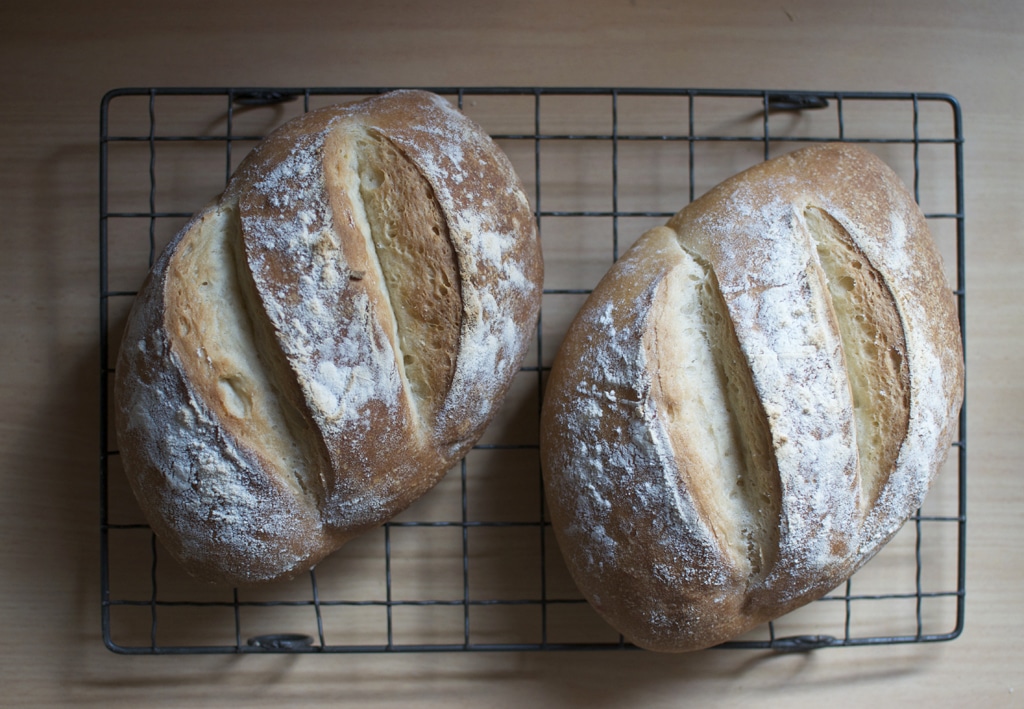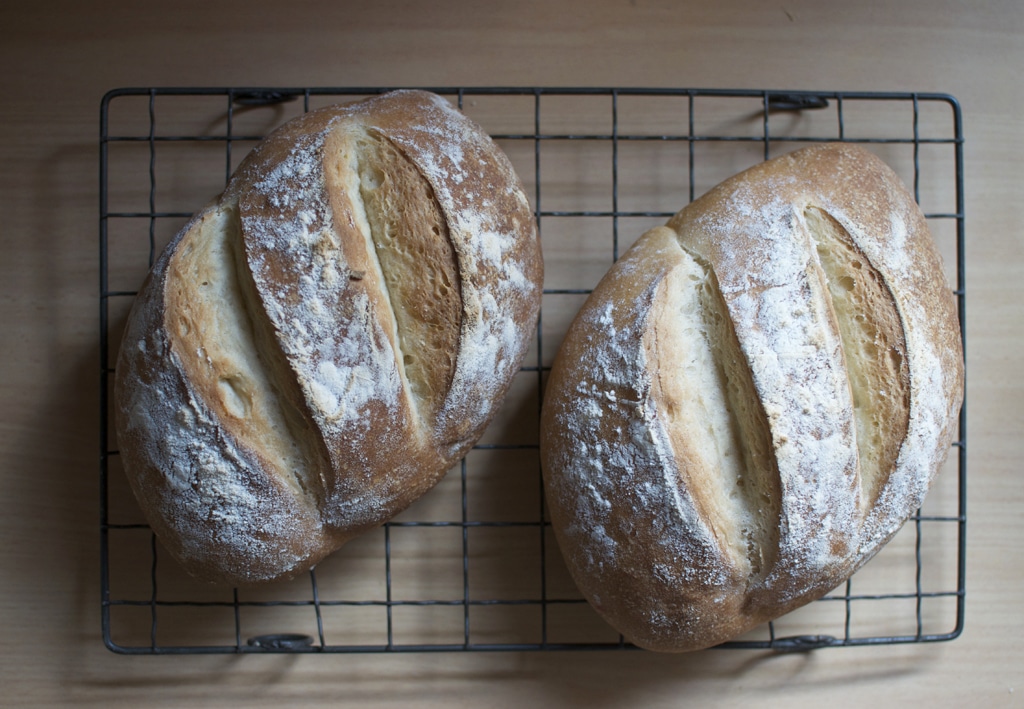 Your guest writer today is Brydie Piaf – home baker, maker, blogger, photographer and wrangler of small people. Brydie blogs at CityHippyFarmGirl and also writes for Earth Garden magazine.