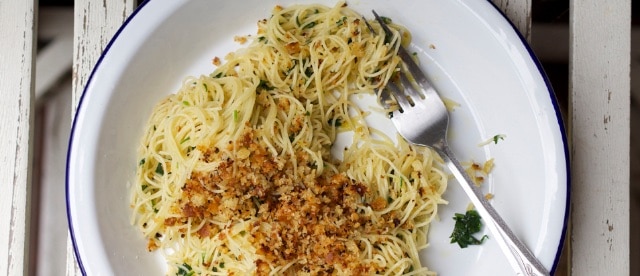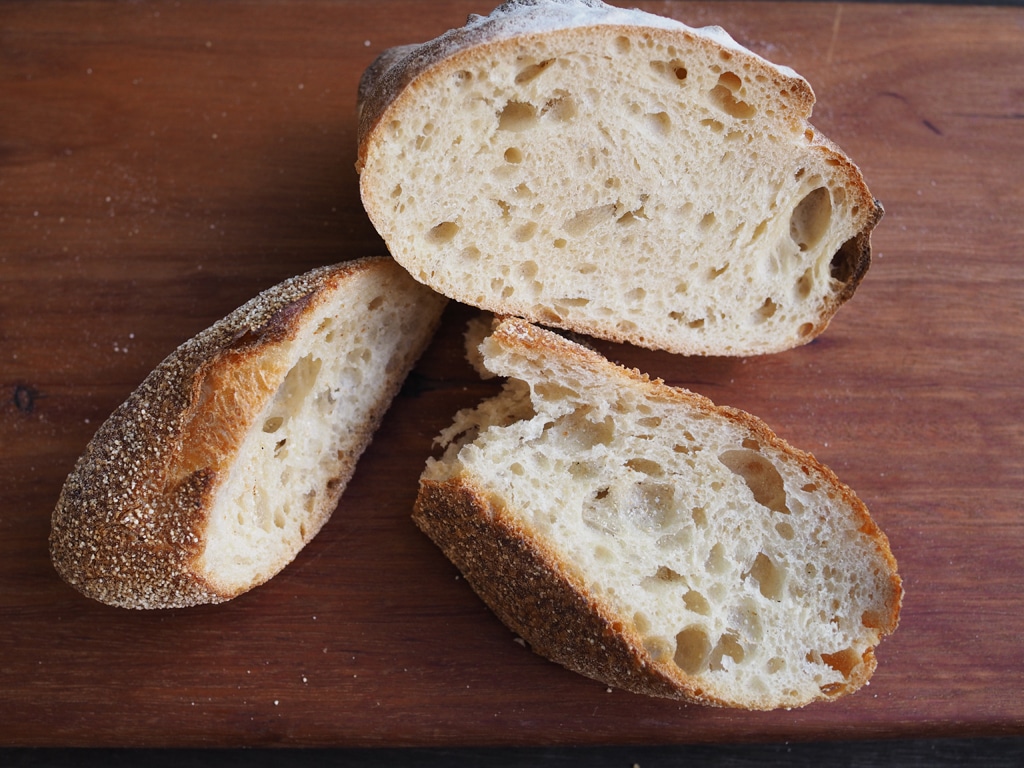 Bread doesn't often get the opportunity to go stale in this household, but when it does? Well, I'm actually a little pleased.
It gives me the opportunity to make a handful of tasty old bread kind of dishes that I wouldn't normally make when the bread is still sitting fresh.
Now using good quality artisan style bread is the key here, (or bread that is actually able to go stale).
You don't want to be using bread that has gone mouldy, (that's a completely different kettle of fish, that one). Sourdough or Italian style breads are perfect for all these kinds of dishes.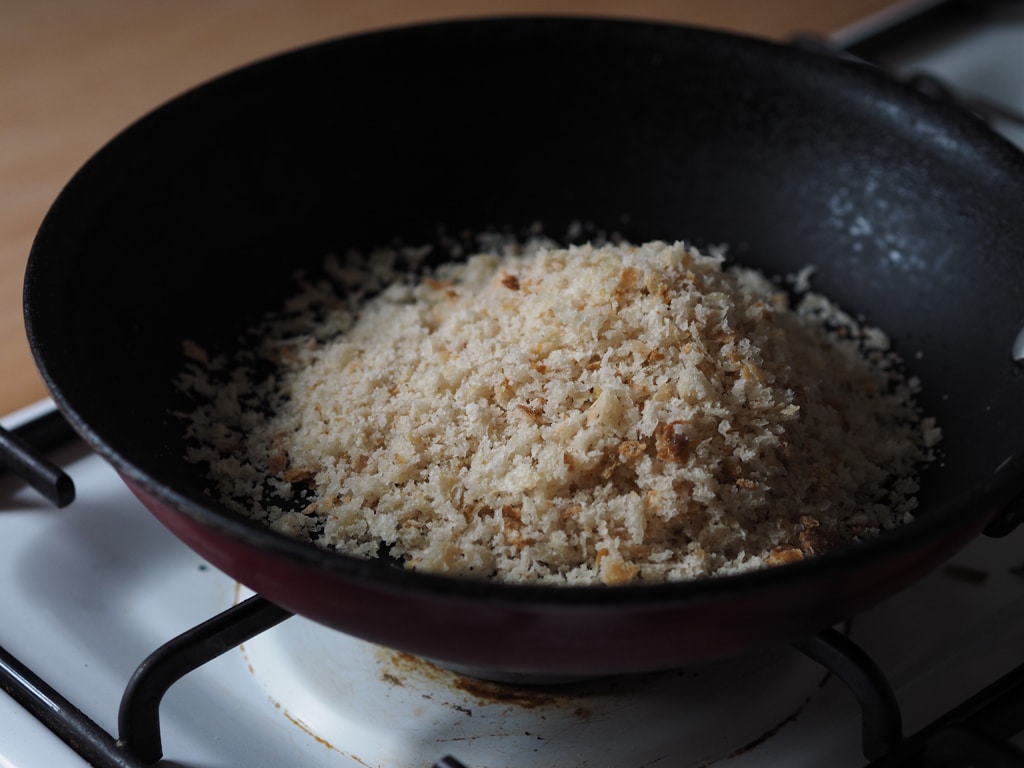 Pangritata
What you'll need:
Stale bread crumbs (I use the ends of my sourdough loaves)
Olive Oil
a couple of cloves of local garlic
some finely chopped fresh chilli if you like things on the feisty side
and some salt and pepper to taste.
To make it up it's dead easy. Pulse your bread crumbs, garlic and chilli in a blender until crumb like.
Add a couple of slugs of olive oil to your bread crumb mix and lightly fry it up until golden in a frying pan, (or alternatively bake it on a tray in the oven, if you have the space while cooking something else.)
Pangritata is really easy to make up at a moments notice to jazz up a meal or make a big batch and freeze whatever you don't eat immediately.
Now, what to eat pangritata with? Well it's known as poor mans parmesan, but…you can pretty much add this tasty crunch to anything.
Bringing a little texture to your dinner time plate. I love it on pasta as eaten here, but I also love it on veggies too. Jazzing the old steamed broccoli and zucchini up just nicely.
Bread Sauce
I'm fairly new to this one but I'm utterly converted. Make it a garlicky one with a good squeeze of lemon and it's rather addictive. Great teamed up with a handful of your favourite raw veggies.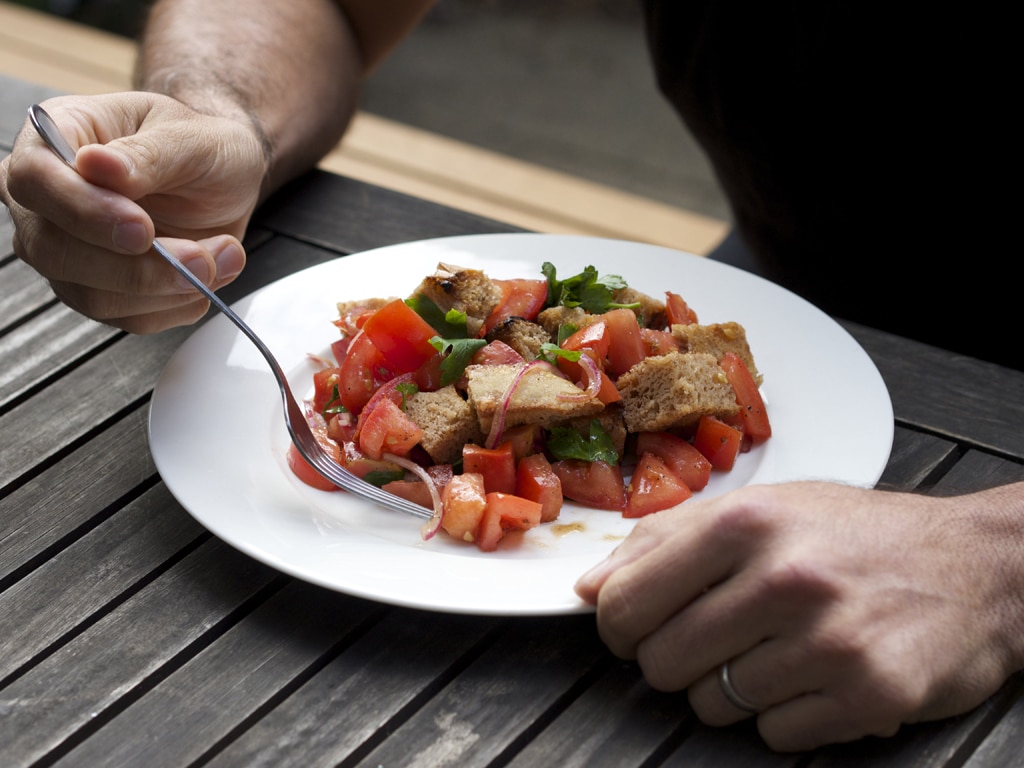 Panzanella or Bread Salad
Another really quick dish that uses those chewy stale pieces of bread that were sadly getting slowly forgotten on the kitchen bench.
What you'll need:
Some bread cubes baked until crunchy.
Some chopped seasonal tomatoes
a handful of ripped basil
a finely sliced Spanish onion
a crushed clove or two of garlic
a few slugs of olive oil
a scattering of balsamic vinegar.
Mix it all together and season with your favourite sea salt.
Refresh your Loaf
Making a quick garlic bread is super easy with stale bread.
Slice your loaf, butter both sides with garlicky butter and squirt your bread lightly with some water. Bake the loaf in a hot oven covered with a lid. The water brings back some life into your stale loaf.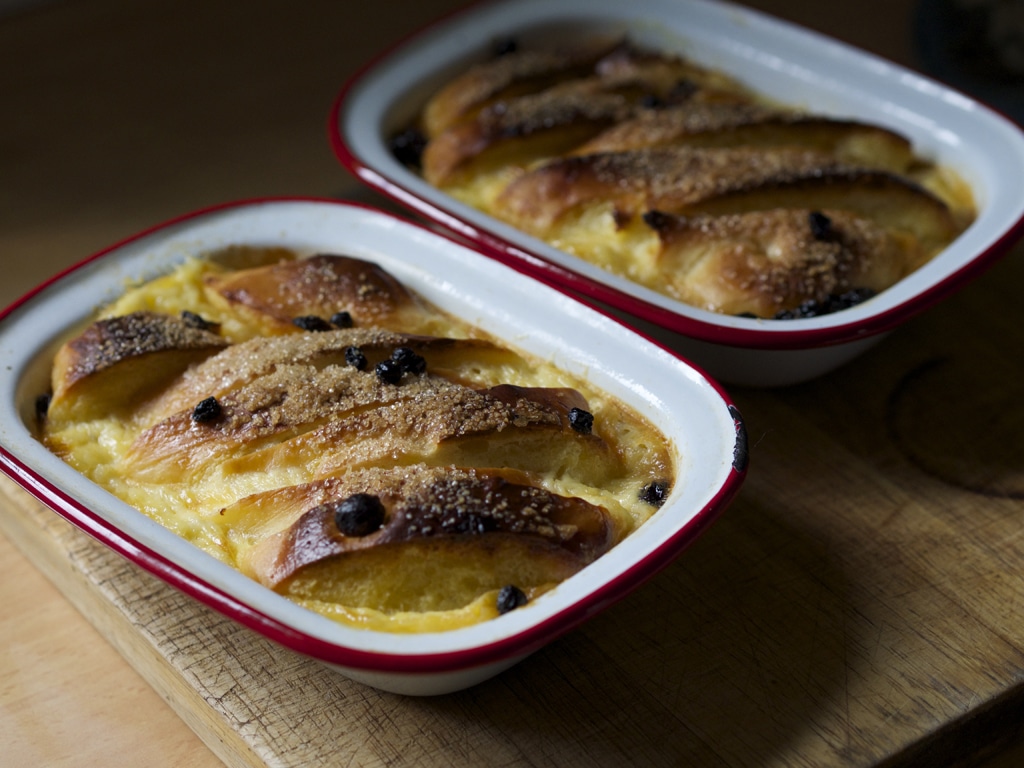 Vanilla Currant Bread & Butter Pudding
2 tbls amaretto
½ cup currants
300mls milk
300mls cream
1 tsp vanilla
4 eggs
50g raw sugar
stale sourdough
Whisk eggs, vanilla, sugar, amaretto, milk and cream together.
Slice your sourdough loaf, (or rolls as I've used here) buttering both of the sides and lining a dish. Scatter currants between the layers.
Pour the egg and milk mixture over the bread and let it soak in while the oven warms up.
Setting it at 180C, scatter a handful of raw sugar over the top and bake for approximately 30 minutes (depending on the size you are making.)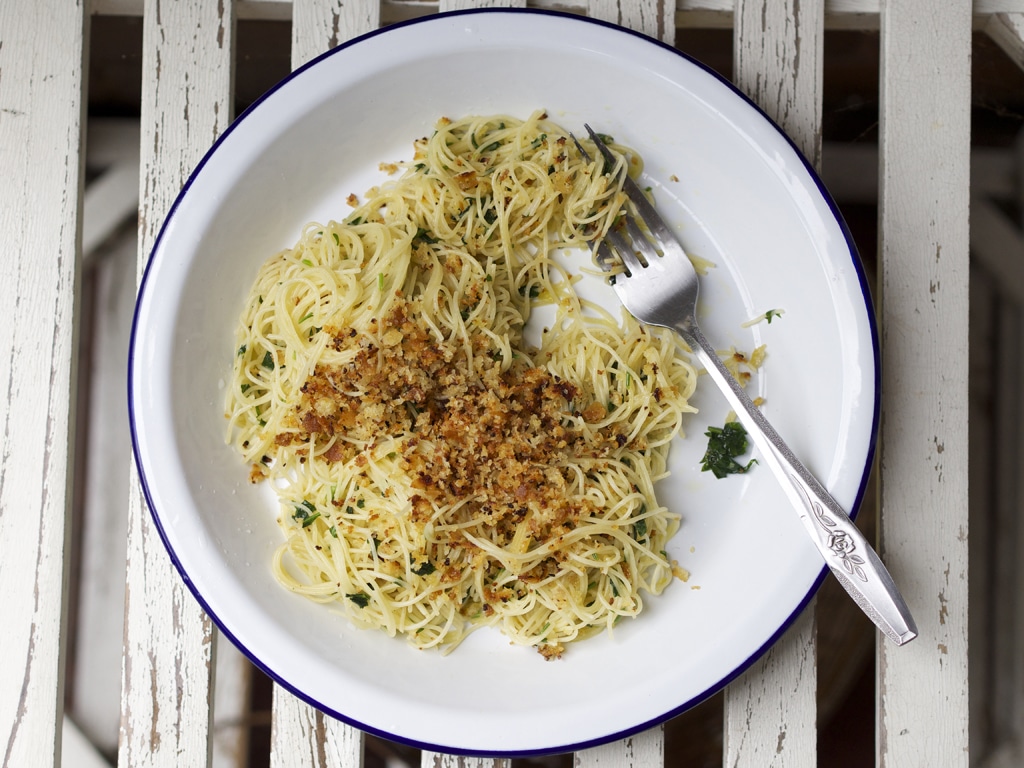 Other suggestions
Add it your loaf of next bread, (within the dough that is.)
Use as a topping for baked vegetables like cauliflower cheese.
Bulk out and bind together vegetable patties or meatballs.
Use as a herbed stuffing for baked vegetables.
Or ditch the crumbs and slice your loaf ends up into French toast.
Using your stale bread in different ways is super frugal and really easy to do. You really are only limited by your imagination with this one.
More articles about making and baking and fermenting good food here…
Your guest writer today is Brydie Piaf – home baker, maker, blogger, photographer and wrangler of small people. Thanks Brydie! Yummo.