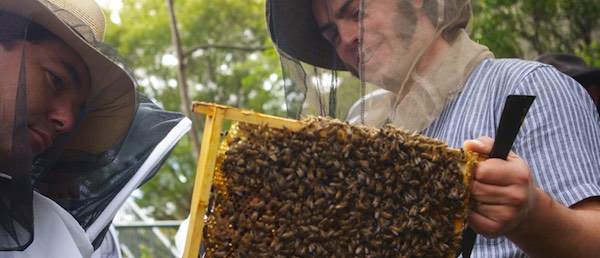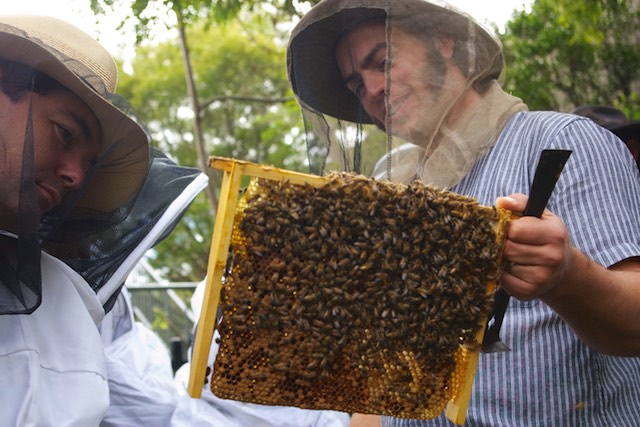 Here's a few photos from our Autumn Natural Beekeeping course in Sydney, and some resources for you to be reading over Winter.
These shots are from opening a hive that Adam Kennedy, who hosts our Natural Beekeeping courses, caught as a swarm and housed in a Warré hive box – go Adam!
The bees are now happily working away, and as you can see from the pics below, they're pretty darn healthy and happy in their new home.
As always, Tim Malfroy  was able to show the students first hand how the queen lays in a Warré hive, as in this hive design she's free to roam as she likes.
The brood look healthy and the colony has got a good thermal dome of honey above them already, which they will increase before winter for food, and overall colony health.
Come springtime, there should be plenty of honey left over to harvest from this hive, but we'll wait and see what the bees end up needing to see them through the cold months first.
By harvesting in Springtime, we'll be harvesting the excess honey that the bees don't need to keep their colony fed, as  things will be a-blooming once more – especially in Sydney, where this course (and this hive) is held.
That's what bee-centric beekeeping, like Warré Beekeeping, is all about. Harvesting the excess honey, rather than what the bees might need. Less stress for bees means more pollinators for all of us.
Thanks for showing us your homes to all the bees who came along to each Natural Beekeeping course this season! Many future Natural Beekeepers appreciate your efforts.
At this time of year its time to pack down your hives and let then rest easy over Winter.
Here's some winter reading for you to be going on with until the season begins again.
Natural Beekeeping: Winter Reading:
Our Natural Beekeeping courses will start up again in September
Big thanks to Tim Malfroy (who is Australia's only professional Warré Beekeeper, by the way. Nice title, that.) for leading the learning, and to Adam Kennedy for the photos + his ongoing hosting/beekeeping goodness.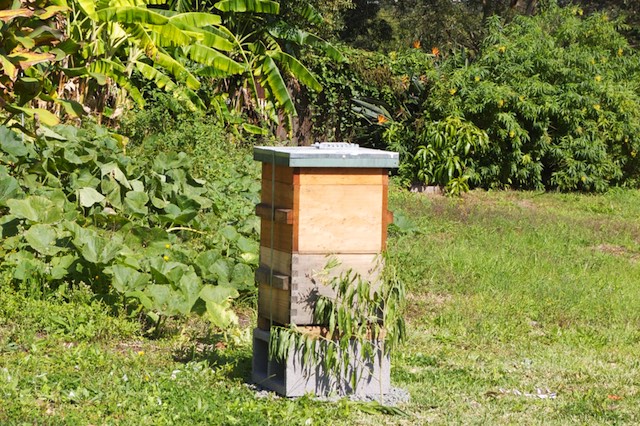 And home the hive went, to sit in a secret vacant lot near Adam's home, in a protected sunny spot to see Winter through, undisturbed. Thanks for everything, bees.